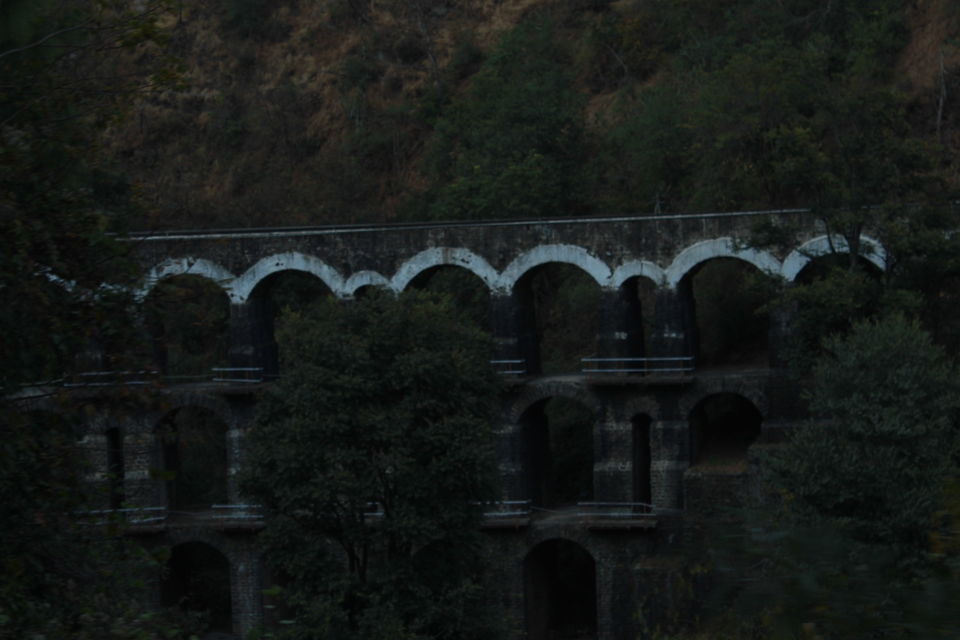 A person can the experience of Old Era Railway route by travelling Mountain Railways of India. Kalka-Shimla is one of them. Kalka to Shimla travelling time is 5 Hrs & 20 minutes.
Take this toy train ride on the Kalka-Shimla rail route and enjoy some of the most beautiful landscapes through the way. You take this breathtaking journey through one of the most mountainous and scenic rail routes in India. This rail route has also entered the Guiness book of Rail Facts and Feats for being the greatest narrow guage engineering in India.
Kalka to Shimla distance is 96 kms. Kalka-Shimla is 2ft 6inch narrow guage railways in North India, which transverses mostly through mountains. This railway route was built under British Raj (1898 to 1903) to connect Shimla. During British Raj Shimla was the summer capital of India. Administration has to shift twice a year.
On 8th June , 2008 UNESCO added the Kalka-Shimla railways to the Mountain Railways of India World Heritage Site.
The train route has 18 Stations , 900 curves, 102 tunnels & 82 bridges. The longest tunnel is near Barog , length 1143 mtr. Longest Bridge is near Dharmpur, length is 70 mtr.
The speed of train on this rout is approx. 25km/hr.
This was the first trip after lockdown. Shimla is well connected by road & rail to Delhi & Chandigarh. We took a bus from Chandigarh to Kalka. Bus ticket is Rs.49 per person. Anyone can take taxi from Chandigarh to Kalka costs around Rs.1200 to Rs.1500. If you want to travel in minimum budget then bus is the better option. After every half an hour regular bus service is available from Bus Stand, Chandigarh Sec 43. It took around 1 hrs to reach Kalka.
Kalka railways station is just 5 minute walking distance from Kalka bus stand. You can also take auto from bus stand to Kalka railway station.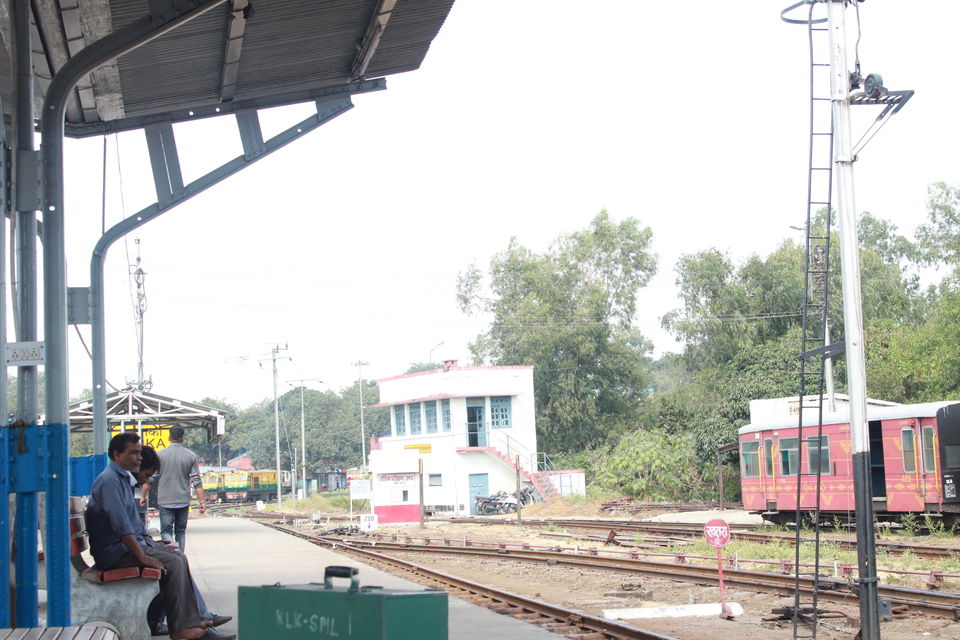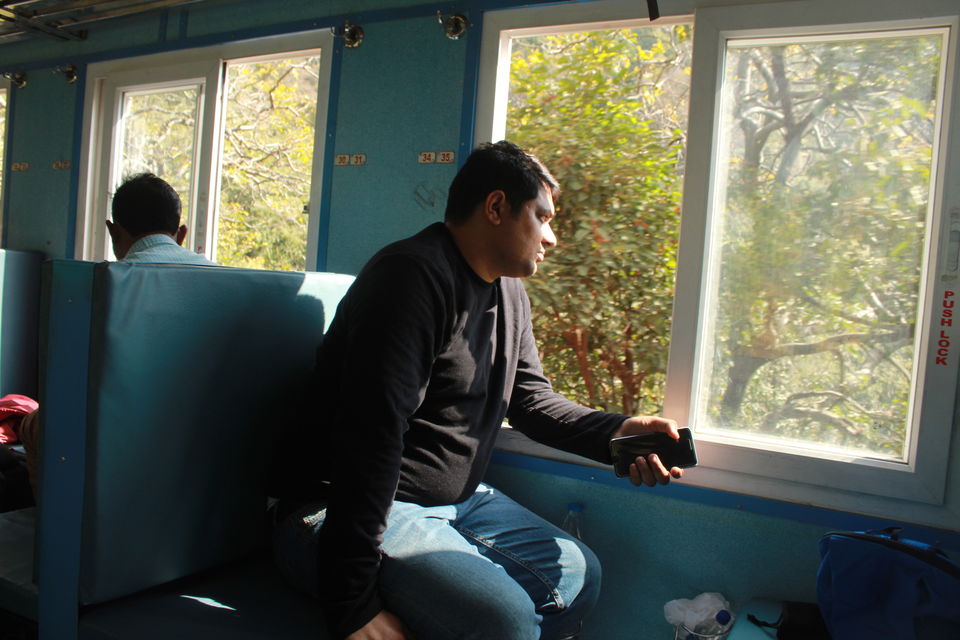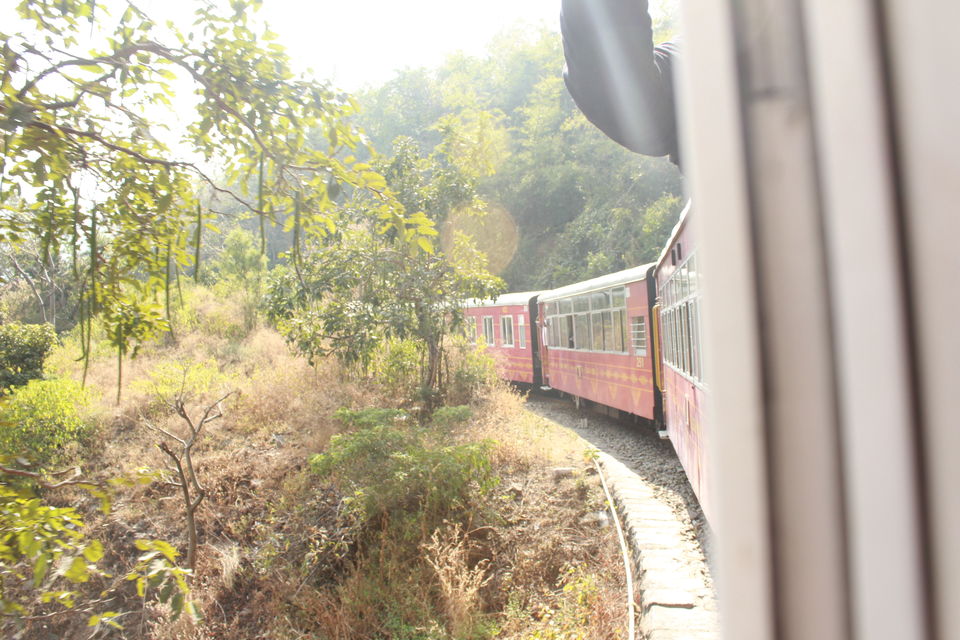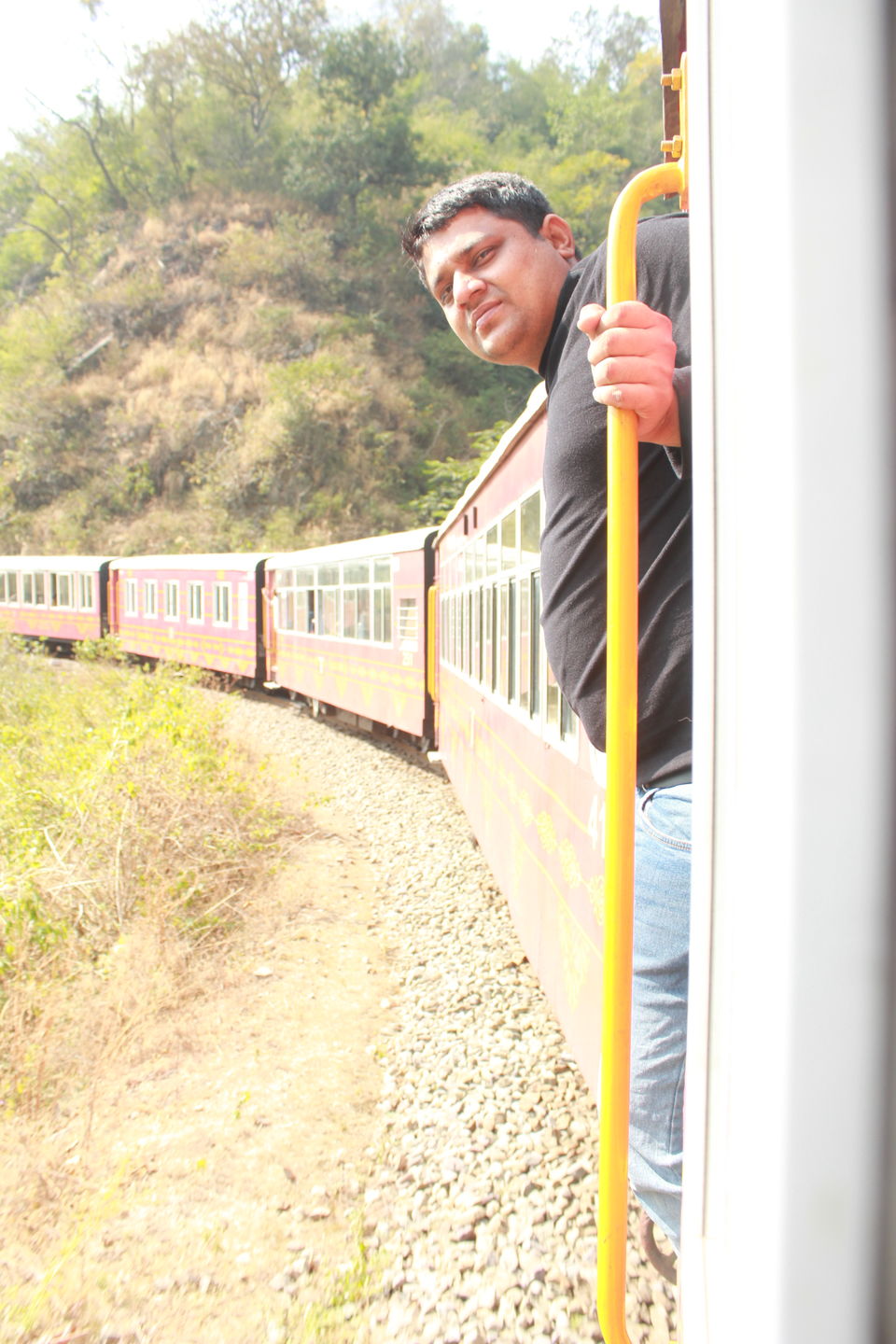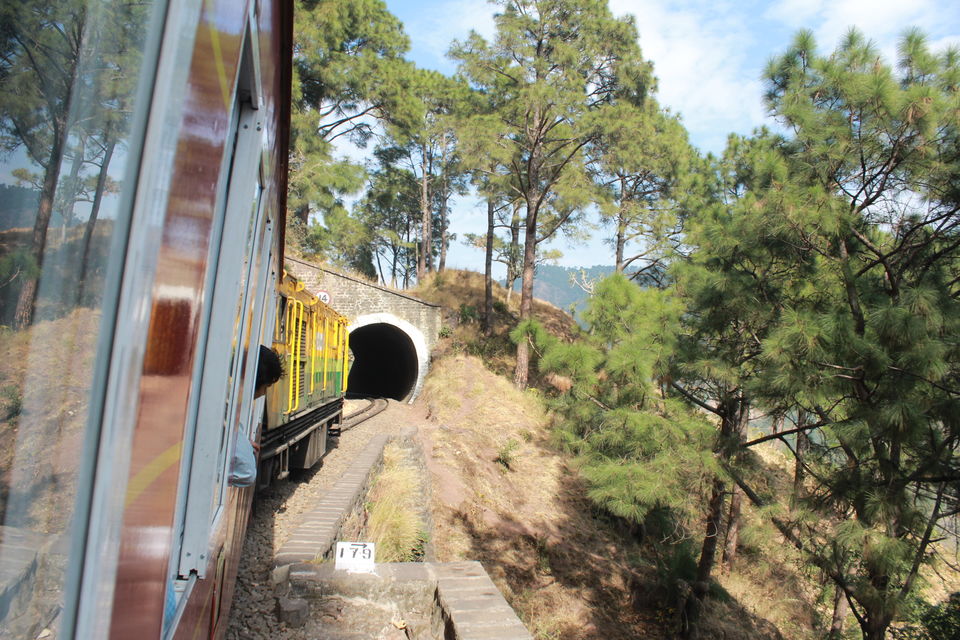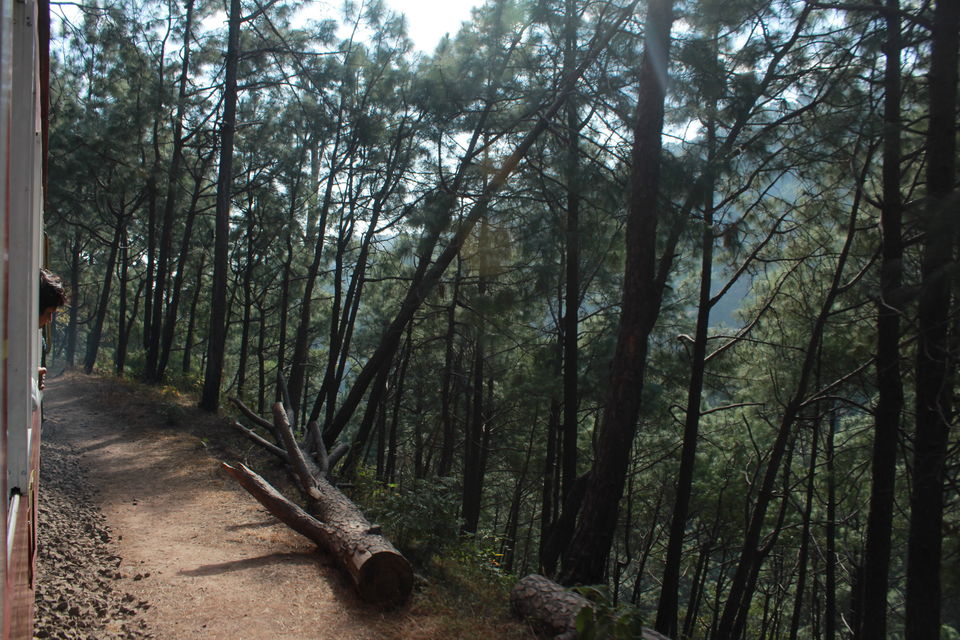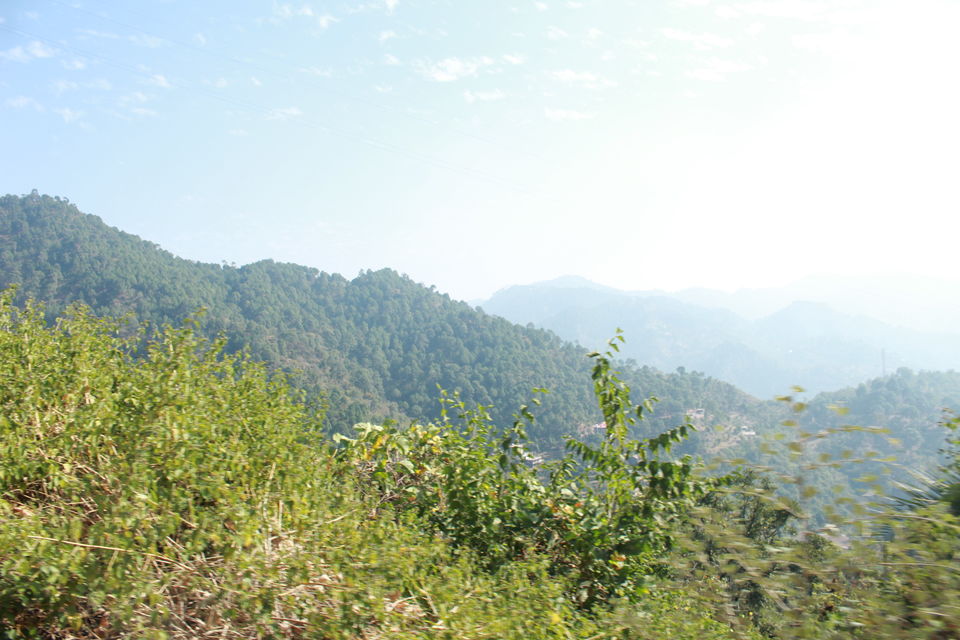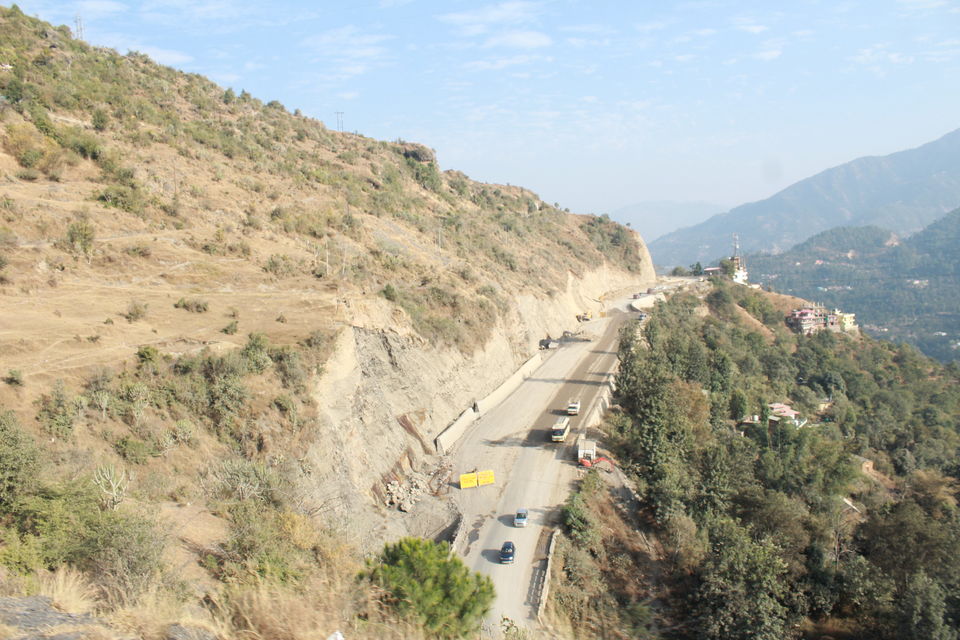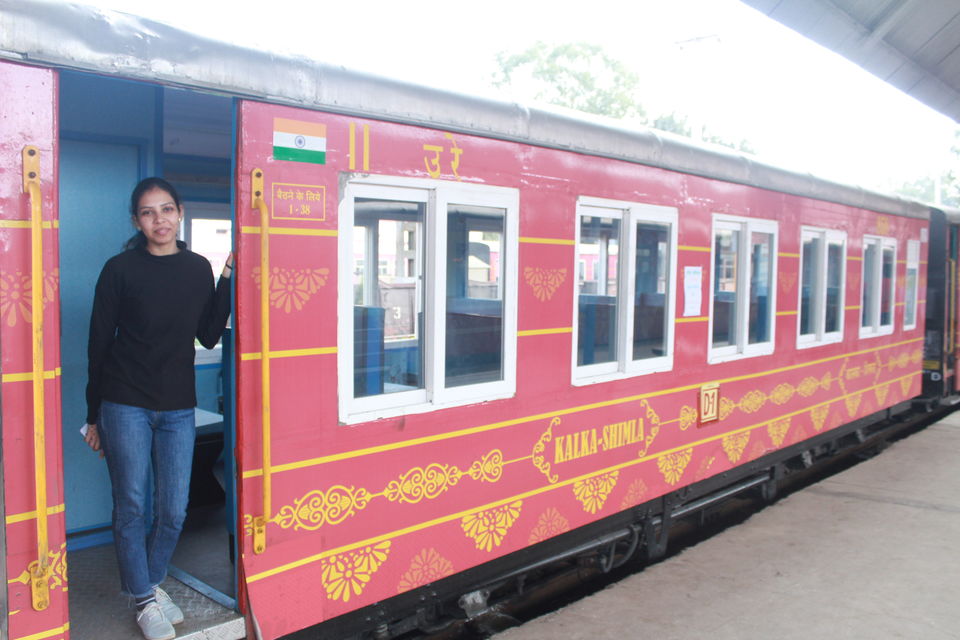 Kalka- Shimla second sitting fare is Rs.70, AC Chair car fare is Rs.370 & First class fare is Rs.475. Only 10-15 passengers were boarded the train. Just after train started mesmerizing scenic views. Train reached Shimla at right time. It was evening when we reached Shimla. So we decided to take a walk to Hotel.
We stayed in hotel near old bus stand and Bhalku Rail Museum. It was a nice trip to travel by toy train from Kalka to Shimla. In my view every one should travel to Shimla by toy train. Its a lifetime tour.
I suggest to get pack their own food because there are not much options for food availability on the way. Travelling time is almost 5hrs. Its advisable to bring their own food , drinking water for the travelling.