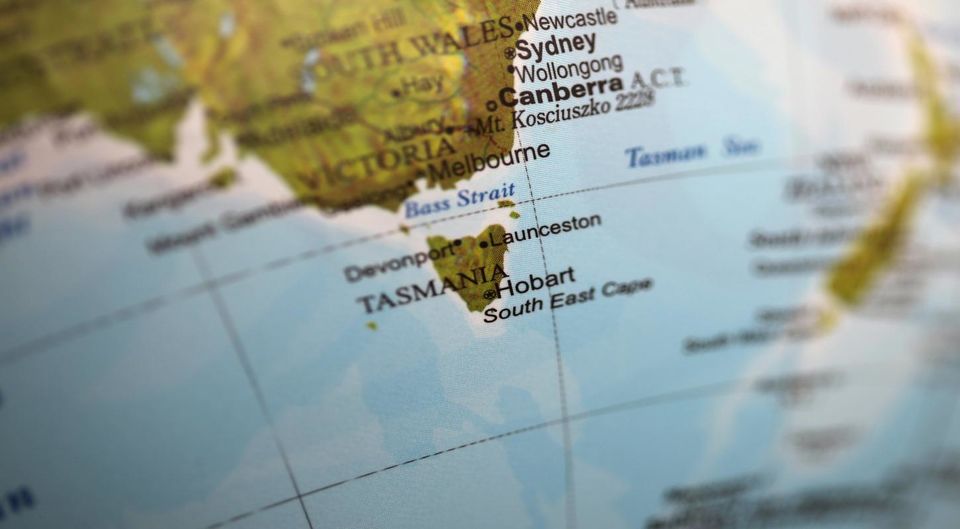 Tasmania may be Australia's smallest state, but this little island is home to some of the country's most impressive natural scenery, wildlife, and urban attractions. While you'll often find it missing from the odd map, being small has its advantages. Especially for holidaymakers with limited time!
It's quick and easy to travel between Tasmania's must-see hotspots, which allows eager road-trippers to see as much of the state as possible in next to no time at all. Our 7-day itinerary takes you from Hobart to Launceston, stopping by some of the best east coast locations along the way.
Day one – Hobart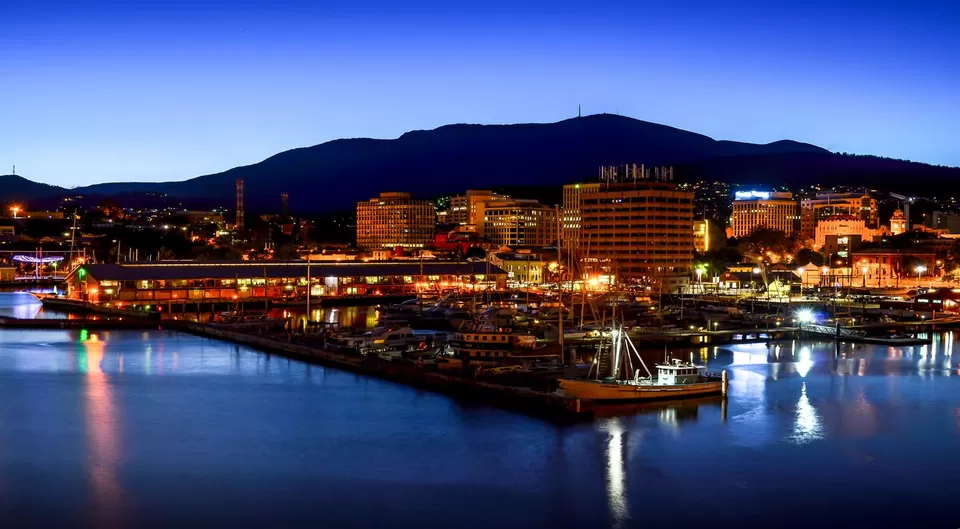 Hobart is Tasmania's capital city, and what a charming city it is. Unlike most of Australia's major cities, Hobart isn't crowded with skyscrapers and heavy foot traffic. Instead, the streets are lined with unique Georgian architecture, cafes, and boutique shops giving the city a warm, inviting feel.
Stroll through the Royal Tasmanian Botanic Gardens
Ease into your trip with a visit to the Botanic Gardens. Created in 1818, the gardens are a colourful display of seasonal native and exotic flowers and foliage. Get a glimpse of the Derwent River, explore the sub-Antarctic plant house and visit the ever-popular Japanese gardens.
Climb to the summit of Kunanyi / Mount Wellington
While climbing a mountain may seem like a hasty adventure for day one, reaching the summit of Mount Wellington only takes 20-30 minutes. The expansive views of Hobart make the short hike well worth it!
Experience Hobart's dining scene
Refuel for the next day's adventures in Hobart's dining precinct. The city is abundant with exciting places to eat, with a range of cuisines within arm's reach. The hardest part will be choosing where to go!
Day two – Bruny Island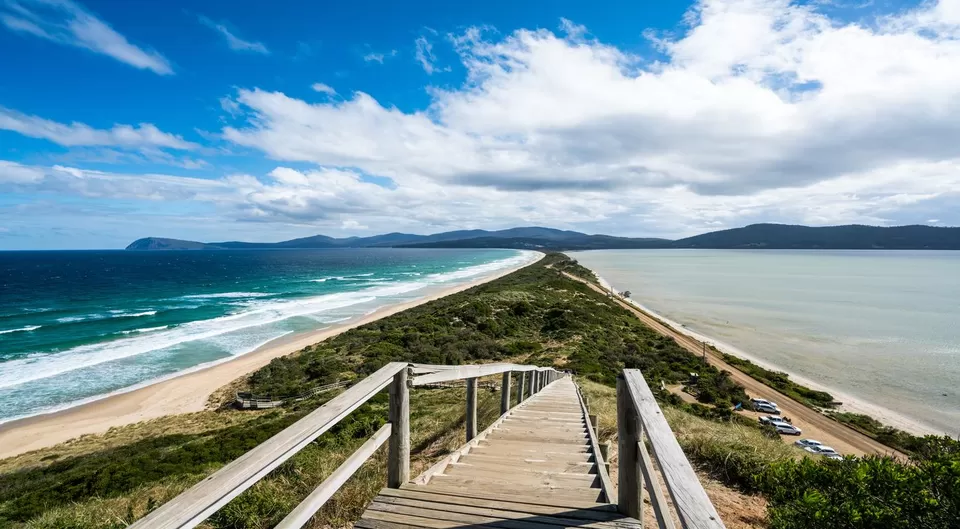 Bruny Island is a short, 30-minute trip southeast of Hobart by road and car ferry. The incredible remote scenery will leave you feeling like you've reached the ends of the earth. The rocky coastlines, rolling hills, and predator-free eucalyptus forests make the Island a natural haven for endangered wildlife such as white wallabies, elephant seals, fairy penguins, and endemic birdlife.
Head to "The Neck"
The Neck is the thin isthmus of sand between the two Islands in the area. From here you can enjoy 360o views of Bruny Island and take a short, 15-minute walk along a timbered boardwalk to the Truganini Lookout.
Taste the best of Bruny Island
If you love oysters, you've got to try Bruny Island oysters! At Get Shucked Oyster Bar, you'll find sustainably farmed oysters, grown in the fresh Bruny Island waters. Bruny Island is a food lover's dream location.
From fresh seafood to fine cheeses, you'll find some of Tasmania's best local produce to feast on.
Day three – Port Arthur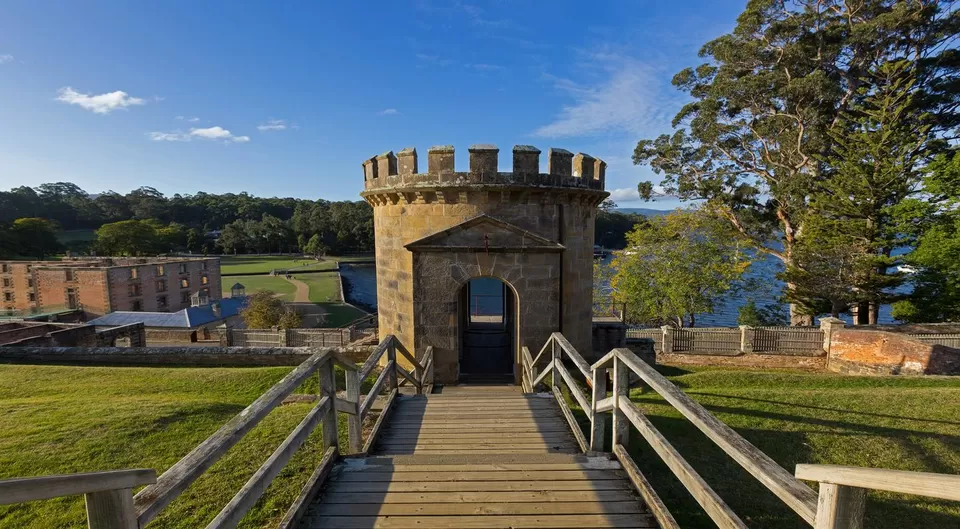 Rise and shine early to take the ferry back to the mainland and make your way to Port Arthur. The whole trip, including the ferry, takes about three hours, but weaving in and out of Tasmania's coastline makes for a stunning journey.
Port Arthur is one of Tasmania's historical hotspots. Stone remnants of 18th and 19th-century historic penal colonies scatter the peninsula, earning its status as a UNESCO World Heritage Site. While it may have a dark past, Port Arthur is now a spectacular location for spotting nature and wildlife, tasting wine, and exploring the coastline cliff walks.
Day four – Orford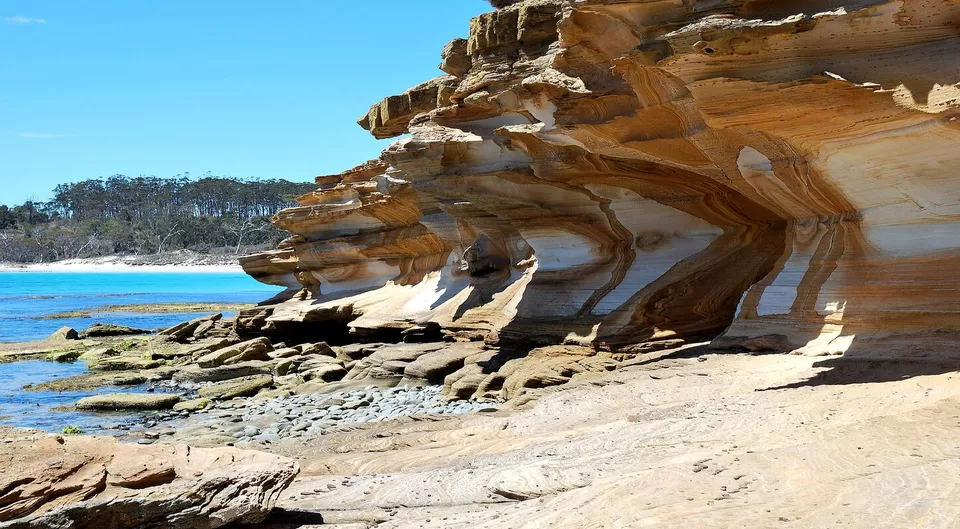 Drive north about 1.5 hours to the seaside town of Orford. This popular summer holiday destination offers plenty of accommodation, dining, and water sport opportunities. You'll find several stunning swimming spots at Spring, Raspins, Millingons, and Rheban beaches.
With crystal clear water, white sandy beaches, and a population of under 1,000 residents, Orford is the perfect base for exploring this section of Tasmania.
Take the ferry to Maria Island National Park
A quick, 25-minute ferry ride takes you to the wild paradise of Maria Island National Park. Maria Island is a historic landmark that dates back beyond colonial times, with evidence that the aboriginal people inhabited the island long before its discovery by Abel Tasman in 1642. Famously known as a convict settlement, buildings from this era are a popular historic feature of the Island today.
Walk a section of the Maria Island Walk, one of Australia's Great Walks
The Maria Island Walk passes the Island's UNESCO heritage sites, forests, mountains, and many beaches. Whether you want to take it easy and opt for flat, scenic sections, or you'd like to take things up a notch and scale a mountain or two, this is the perfect walk to get up close and personal with Maria Island.
Stay the night in a historic penitentiary
Darlington is the only town on Maria Island, but here you'll find unique bunk bed accommodation in an old penitentiary. Eerily peaceful, this experience will be one for the memory bank!
Day five – Freycinet National Park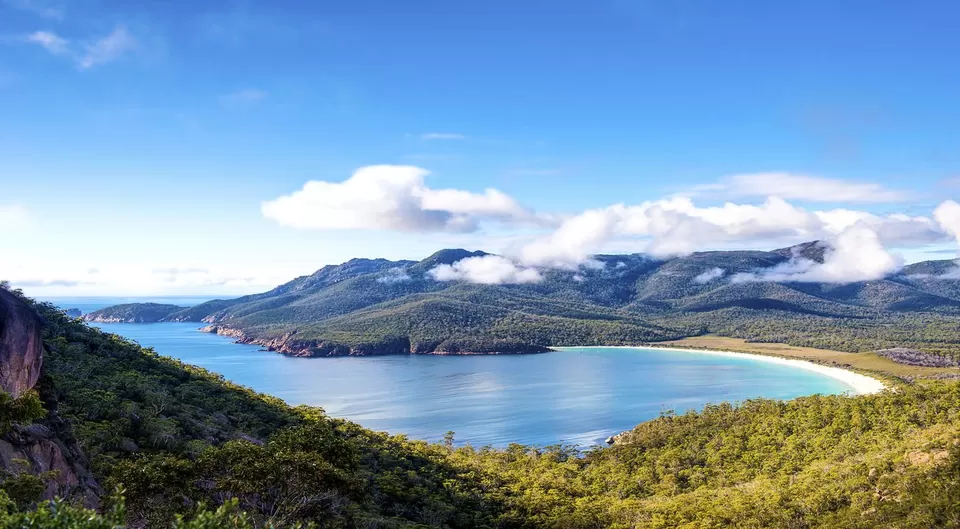 Head back to the mainland on the ferry and drive north for approximately 1.5 hours to Coles Bay, and on to Freycinet National Park.
Freycinet National Park is a must-see location on your visit to Tasmania. Pink granite peaks scatter the coastline, glistening in the sunlight and showcasing the wonders of nature. It's here you'll find the famous Wineglass Bay, which was voted one of the best beaches in the world.
With so much beauty surrounding you, you won't want to leave Freycinet National Park. Be sure to wander one of the many walking tracks and take it all in before you set off.
Day six – Binalong Bay (Bay of Fires)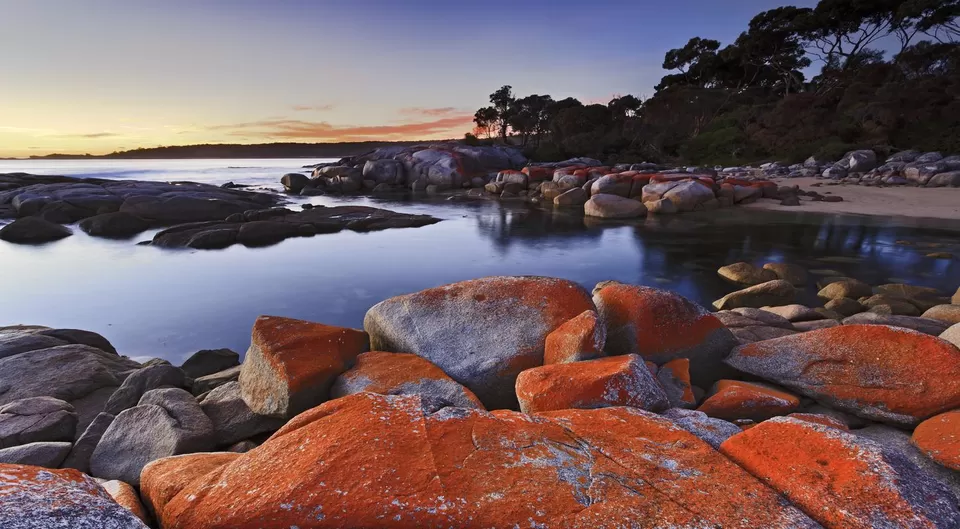 Named one of the world's hottest holiday destinations, Binalong Bay is a great place to relax and unwind after five days of adventure.
Stop by the Bicheno Blow Hole
On your way to Binalong Bay, stop by Bicheno to see one of the world's biggest blowholes 'erupting' before your eyes. See the gorgeous fairy penguins that frequent the area and take a short scenic walk along the sandbar.
Recharge in Binalong Bay
Clear blue sea, fine white sand, and red-tinted boulders line the coast. You'll feel like you've stepped onto a movie set. Meet the local wildlife, including kangaroos and pelicans. You might even be lucky enough to spot a Tasmanian Devil (from a distance, of course!). Recharge your batteries in this sleepy seaside town before driving inland to experience city life in Northern Tasmania.
Drive to Launceston
After just over two hours of travel, you'll arrive in the stunning city of Launceston. As the second-largest city in Tasmania, Launceston is home to many tourism hotspots. Head out for a bite to eat and a glimpse at Launceston's exciting nightlife before retreating to comfortable, central accommodation.
Day seven - Launceston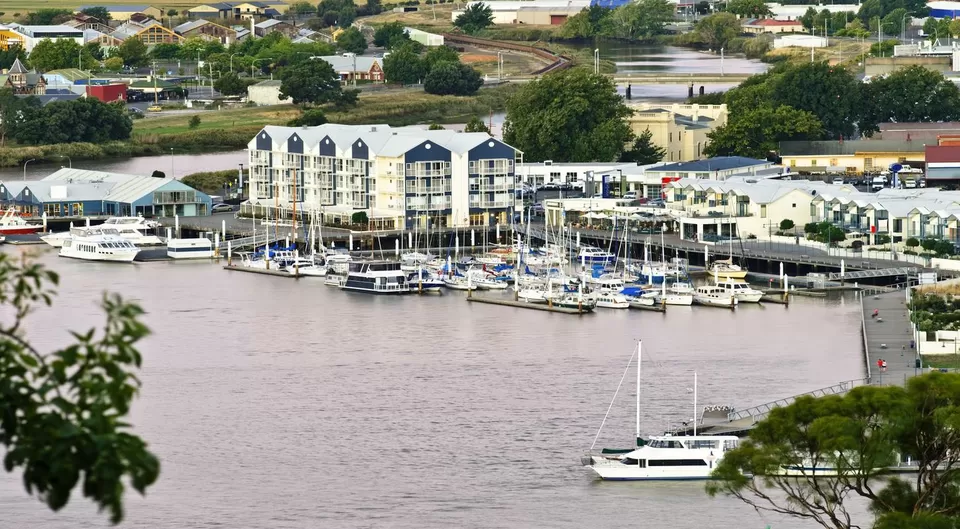 The trick to experiencing Launceston is to stay in the heart of the city. You'll have easy access to most of the city's attractions with the Tamar River, Tasmania Zoo, Cataract Gorge, UTAS Stadium, and Princess Theatre nearby! The city's shopping and dining precinct will also be a mere stone's throw away.
Visit the Cataract Gorge Reserve
Find Launceston's best walking trails and gardens just 15 minutes from the city. Here you can feed the resident peacocks, take a dip in the public pool, or get a bird's eye view of the reserve from up high in a chairlift. Stop for a bite to eat at the café or stroll through the grounds with a coffee in hand.
Reflect on your road trip
It's been a wonderful seven days travelling the east coast of Tasmania. Now that you've reached the end of your trip, it's time to reflect on the magical adventures you've had. Next time, let's do the west coast!