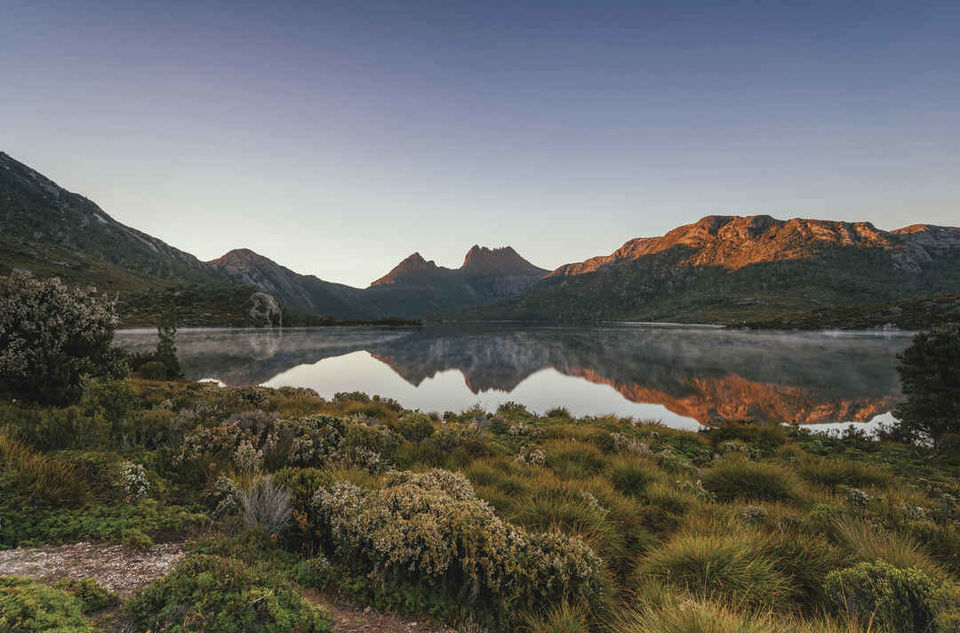 I had first heard of Tasmania a few years ago when us Delhi residents were grappling with one of the worst pollution waves ever. At that time, the idea of a place with the cleanest air seemed utopian. But then during a discussion, a friend of mine revealed that such a place really existed. That's when I first got to know of Tasmania as an island state in Australia and not just as the origin of a Looney Tunes character. Since then, I had wanted to visit this idyllic island to see the beauty for myself.

When I finally got the chance to go to Tasmania a few months ago, I was ecstatic beyond words. From the get go, this journey seemed surreal with shimmering waters, rugged mountains, and natural beauty aplenty. My love affair with this state began the moment I got onboard a Spirit of Tasmania ferry from Melbourne. Going across the Bass Strait, it put me in the very heart of the Tasmanian experience and it was definitely the journey of a lifetime.
I still remember standing against the deck rail at 3.00 am, sipping on hot coffee laced with cognac, watching the light buoys float past. I was completely at peace, feeling the chilly breeze on my face under the starlit sky in the Southern Ocean.
That ferry journey across Bass Strait was a tantalising glimpse of what I could expect from my Tasmanian holiday. It was a long journey—10 hours from Melbourne and 21 hours from Sydney, and yet it was an experience a flight to Australia's 'Holiday Isle' would never be able to match. With lively bars, chilled out lounges, gaming areas, and gourmet restaurants serving a wide variety of foods and drinks, the Spirit of Tasmania ferry was more of a floating luxury, quite like a cruise which I will always remember.
And guess what, you can get all the information you need to plan your entire trip at the Tourism Tasmania's office onboard the ferry. So whether it's about accommodation, places for adventure sports, fishing, fine dining, forest walks, river cruises, ghost tours, or anything you can think of, you can indulge in all of it on the Spirit of Tasmania.
Exploring Tasmania
I had heard about Tasmania's fickle weather yet I was hoping for clear skies because I wanted to go out and explore. But as it happened, I along with many other co-travellers arrived to an overcast day. Our first day's drive to Strahan via the Cradle Valley National Park remains a soggy memory from that trip. However, the next day more than just made up for the last day's dampener. As I stepped out on to the deck of the yacht we were staying on, a beautiful sunny day made everything look even more spectacular.
It was Saturday and I, along with two fellow travellers, was going to travel to Hobart, the capital of Tassie around 300 km away. Hobart hosts Salamanca Place market, one of the most happening street markets in Oceania, on Saturdays and I was definitely not going to let go of this chance. The 300 km drive was as pleasant as any road trip you would expect in Tasmania. And I must say, if you like being at the wheel, you better not give this drive a miss.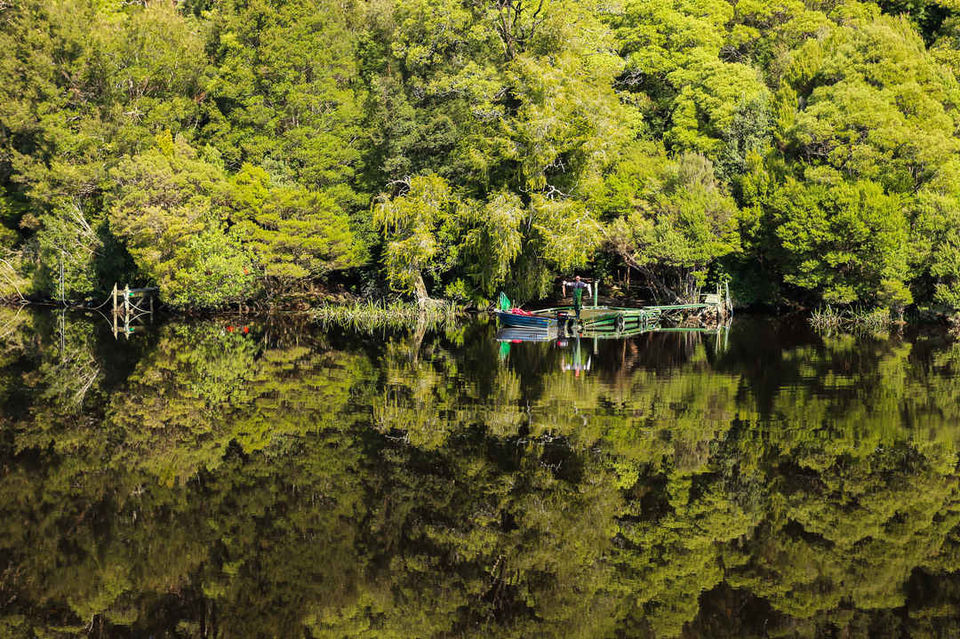 The route to Hobart took us along the boundaries of the Cradle Mountain and Franklin – Gordon Wild Rivers national parks. The drive along the grippy tarmac was a sheer joy as there was almost no traffic, thanks to the early hour. I still clearly remember enjoying those delightful, twisty roads, the multi-hued rainforests, shimmering lakes, and the crisp morning air that were all part of that fantastic three-and-a-half-hour drive.
Salamanca Place, as I expected, was bustling with relentless shoppers browsing across an array of stalls selling local produce. The market tends to focus more on homegrown organic produce right from fruits and vegetables to bread and pastries. I enjoyed shopping for handicrafts, delicious sandwiches, tea and, of course, gossiping with the locals.
And then there were the buskers of different ages and experience levels whose performances added a delightful charm to this street market.
What I loved most about Tasmania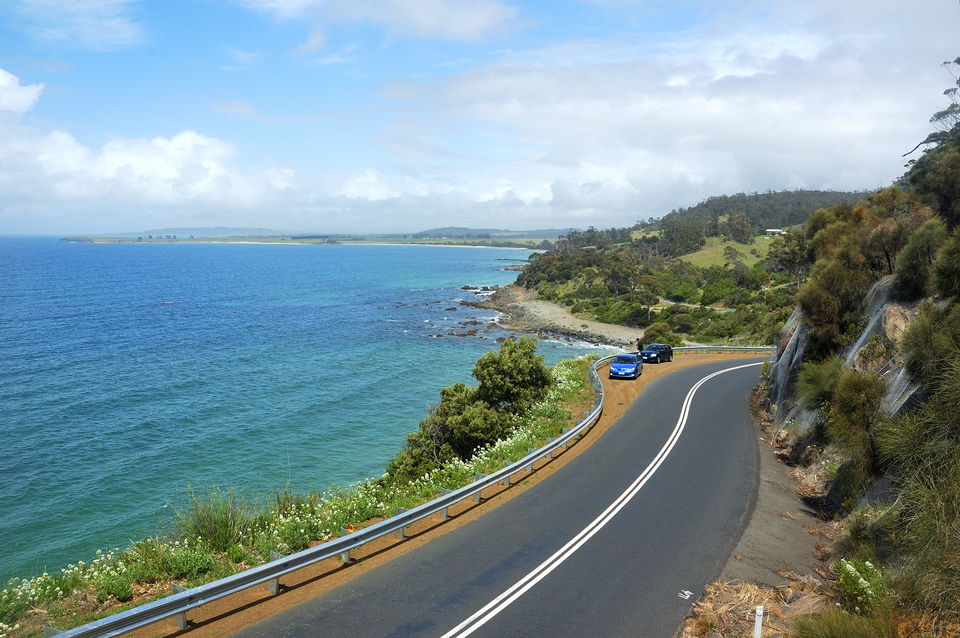 The roads! Running right through the middle of a narrow neck of land with vast blue oceans on either sides!
I was short on time and driving was the activity that kept me occupied most. It was driving that I fell in love with in Tasmania. Perhaps, this island state is meant to be experienced by road. By the time we drove into Launceston, we'd already clocked 2,000 km around Tasmania!
Additionally, there are a number of other things to do in Tasmania. Following are a few unmissable things to see here:

1. Bruny Island
Visit Bruny Island which is at a little distance from Hobart. It's where James Cook stayed for the last time before he was killed in Hawaii. Today, Bruny Island is considered one of the most beautiful places in Tasmania.
Besides the natural beauty and historical attractions, Bruny Island is known for freshest and tastiest Tasmanian seafood and the Seafood Seduction Cruise is the best way to enjoy it all. Whether it's about having freshly prepared succulent oysters at Get Shucked, the much-popular Tasmanian rock lobsters, or the cold climate wines, Tasmanian Seafood Seduction cruise is great for foodies and nature lovers both.
2. Tasmania Peninsula National Park
Explore and walk on the Tessellated Pavement—a natural floor of volcanic rock tiles tempered by the ocean over the ages—and enjoy your journey through the vast wilderness of the national park.
3. Museum of Old and New Art
Who said looking at art had to be boring? Located in Hobart, the Museum of Old and New Art gives art galleries a whole new meaning! I was personally blown away by David Walsh's private collection which totals around $110 million! But the most interesting part is that the museum also houses the Moorilla winery, Source Restaurant, and other bars and cafes. So you can basically sip on wine and choose from a selection of cheeses while you take in all the beautiful artwork on display.
4. Tasmania's West Coast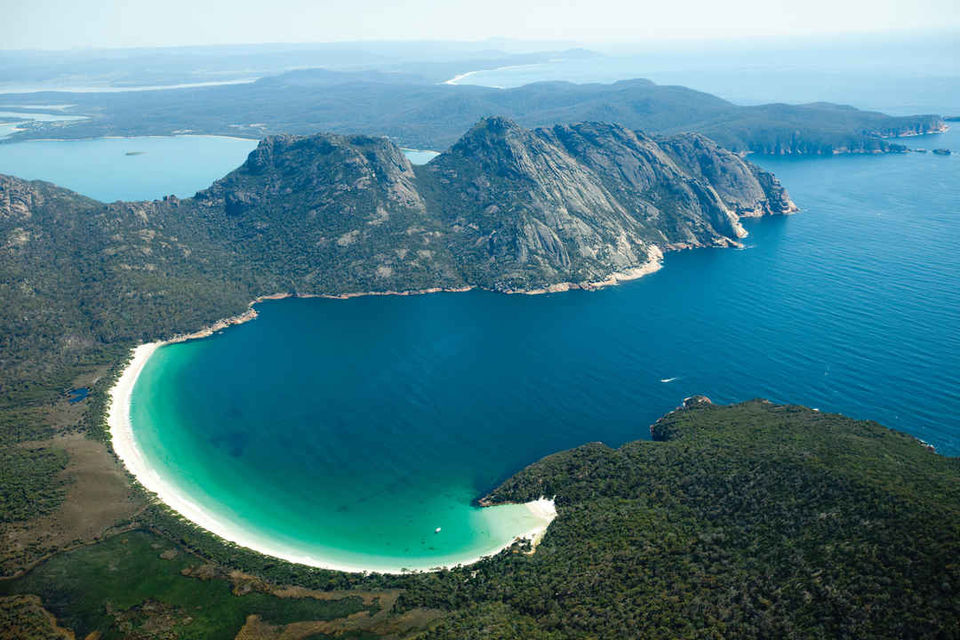 Drive along Tasmania's West Coast which has surreal mix of terrific roads that let you enjoy stunning views of Tasman Sea, lush green rainforests, and some picture-perfect bays, including Wineglass Bay, Coles Bay and the Bay of Fires.
5. Tasmanian Devil Unzoo
Well, I had been to many zoos before, but Tasmanian Devil Unzoo was the most unique set up ever; a completely different style of exploring wildlife. The reason was there were no confinements for animals. You can hand-feed kangaroos, enjoy bird watching, and take in the natural bliss.
6. Port Arthur Colony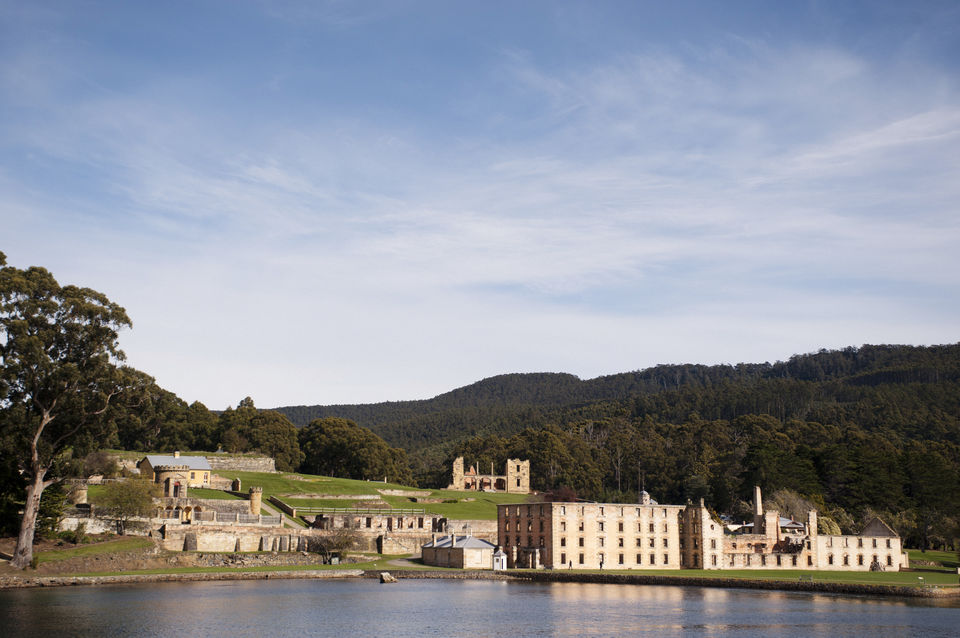 Take ghost tours of Port Arthur, which once served as a prison colony for some of the most hardened convicts. My guide was quite thorough in explaining the events of supernatural existence in this ancient colony, which may be enjoyable for adventurers but not for me.
7. Tasmania's Whisky Trail
I am a fan of trying out a variety of drinks and the Tasmanian whisky trail in Hobart not only allowed me to taste some of the finest kinds of whisky but also meet distillers who make it all happen. If you are a whisky connoisseur, visiting Lark Distillery, Belgrove Distillery, and Nant Distillery might just turn out to be the best experience in Tasmania. Just ensure that your Tasmania Whisky Trail is planned and booked well ahead of time.
On the last evening of our trip, the three of us made sure we fully enjoyed watching brilliant colours of dusk, sipping chilled Riesling, and basking in rustic ambience of Stillwater, one of Tasmania's most awarded restaurants.
We raised a toast to the setting sun as it brought to an end to eight wonderful days we'd spent on this island. I must say, Tasmania is one of Australia's most understated destinations and beautiful destinations that any traveller would fall in love with.
Experience it yourself. After all, it's Tasmania we are talking about! And don't forget to share your travel experiences at Tripoto.

In association with Tourism Australia.