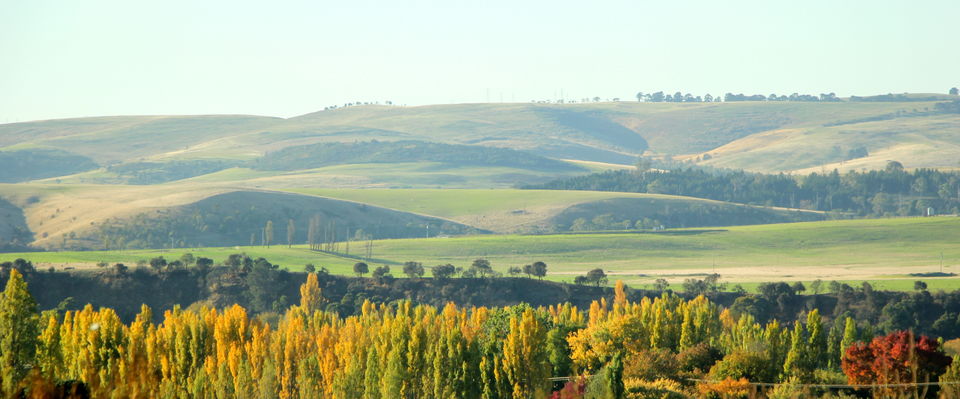 Introduction
The island off the island, Van Dieman's land - Tasmania, drifting south of Australia, must be one of the most far flung areas on the planet. If you look at the map, you will find few places south to Tasmania (New Zealand being a welcome example). Maybe that 'far-flungness' is all in the mind, but when I drove around the island, some of the more pronounced adjectives that came to mind were: secluded, desolate, solitary, remote, and even wild. Tasmania is all that, and even more.

Australia's largest island, Tasmania is geographically more diverse than the mainland – the west coast, facing the brunt of the cold winds from the Southern Ocean, also receives the bulk of the rainfall, while the eastern part is far drier, parched and often barren. The stark difference is too contrasting to go unnoticed - For on one side, I saw dripping temperate rain-forests wrapped in moss and gurgling streams, and propped with towering Huon Pines – some of the oldest living entities on the planet - while on the east were acres and acres of parched yellow nothingness, dotted sparsely with minute settlements, existing as if, to remind of exile in the emptiness. And yet, in that isolation and ruggedness, one can seek beauty – for wet or dry, fecund or empty, green or yellow, what is nature, if not beautiful, when left alone by the ravaging man?
Yet, talking of man, despite its remoteness, Tasmania has been touched by our ilk for longer than we think. The aboriginals, as we call them today, reached Tasmania about 30,000 years ago, trailing the east coast of Australia, at a time when the island was still joined to the mainland as sea levels were low. This is earlier than settlement of man in Siberia or the Americas. It was only at the end of the last ice age, 10,000 years back that sea levels rose, and Tasmania began its isolation. Even in modern times, Hobart, the capital of Australia became the second city to be established by the British after Sydney (No, it's not Melbourne nor Brisbane!) And the third oldest? Georgetown, that has today amalgamated with Launceston, also in Tasmania.
Coming back to my trip, I had planned a short 5 day trip, starting from Launceston in the north, zipping past the east coast to Hobart in the far south, and then a return to Launceston- mostly a tour hugging the sedentary but brilliant beaches of eastern Tasmania, along with a flirtatious dalliance with the wild mountains of the west.
Key stops included the Bay of Fires, the incredibly popular Freycinet National Park, Mt. Field National Park and the south-north city duo of Hobart and Launceston. I was ready for a great drive ahead...
(To be contd.)