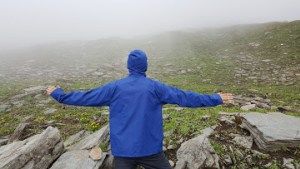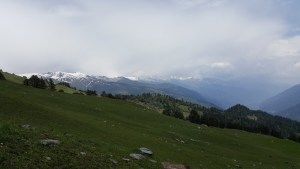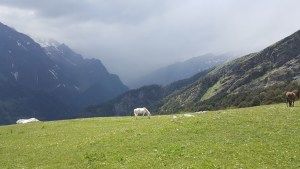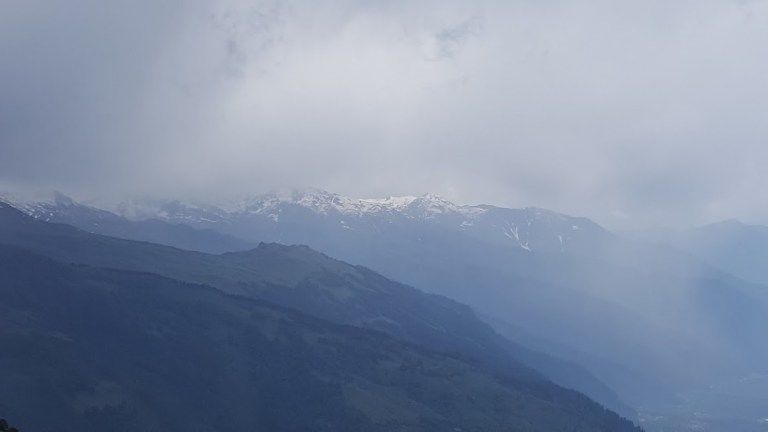 There are good treks there are bad treks and then there are ****** treks. You might think I am kidding but I am not. Every trek has its own story, its own milestones and the most important its own bloody terrain. So let me be clear if you are looking for a story that can probably inspire you on a trek, or maybe a means to find the inner you, or for that matter wake up the hiker in you, then let me assure you I plan to do exactly the opposite.
Here I am going on a trek I never heard of. Trying to conquer a peak with no trail, and only a guide to help me out (perhaps the smartest decision I ever took). Patalsu is no ordinary 14000ft peak. Usually you'll come across peaks in this range which slope very gradually and it's only the last few yards that are steep. In fact, the popular and so true cliché "It's the last mile that's the toughest" has definitely been inspired from trekking. But this trek just turns this age-old adage on its head. Right from the beginning you'll come across such steep trails and after you'll keep consoling your heart it's just few metres and we'll have a gradual slope which never comes maybe once. I was doing exactly the same. My guide had warned me that this is going to be a steep trek and there is a possibility I might not reach the top, in fact he kept saying that quite a few times which really irritated me. But I was always quick to remind him that I am already a veteran of few treks myself and a 4000m peak is a cake walk for me especially when I don't even have a heavy bag behind me unlike the previous time. These are exactly the treks that I can finish even with my eyes closed. Ohh so wrong was I. Halfway through the trek and there was not a living soul in the vicinity except the two of us and waking through the trees was the only silver lining in that blistering heat. After a while we did hear voices and found many boys approaching near. They were also going to the top and this was a part of their advance mountaineering training. Doubts were beginning to creep in my mind now I mean come on, advance mountaineering guys are doing this, you've got to feel a little overwhelmed. Honestly looking at their shape, these guys did motivate me to reach the top, they were not exactly Sylvester Stallone stretching their muscles, in fact looking at their shape they were more on the lines of Jack Black, with some of them having a hard time keeping their tummy together (pardon my sarcasm or not). Another mile and five of them had already given up.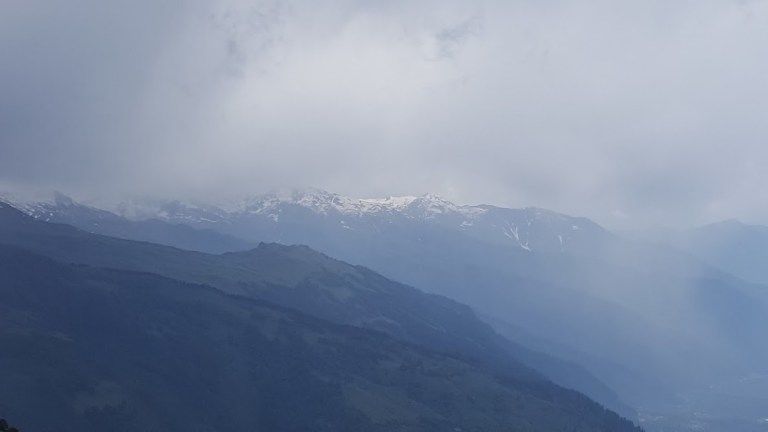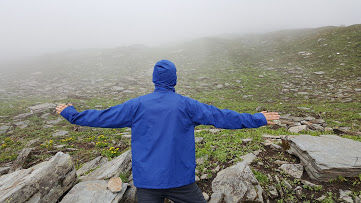 Four hours and I could finally see the peak, it looked quite close and felt like I could reach there in an hour. So mistaken was I, every time I kept climbing only to find I had to conquer even steeper ground, the trail just didn't seem to end and every passing step I could find our advanced mountaineering heroes fail. Sometimes these are the little things in life that bring you pleasure, seeing others fail as you buzz past them. Yeah it's a little evil I know but it is satisfying.

So finally here I am 200 m from the top, trampling all the challenges the mountain had for me, with an arrogant smirk in my head, already thinking of the top and how I'll pose like Shahrukh Khan when I get there with the world underneath me, the mountain saluting me. Alas it seems the weather and mountain colluded to wreck destiny. The sky turned dark, the dark clouds suddenly gathering out of nowhere, and in just 5 minutes there was a white out, I couldn't see anything except perhaps the guide standing next to me and advising me to scale down as soon as possible. Well there was no way I was going to quit so easy with the peak a touching distance away. Coolly I told my guide not to worry and let's wait for 5-10 mins. There comes the thunderstorm and with it me having a flashback of all the Hollywood movies I had even seen right from Everest to Vertical Limit where despite warnings, the protagonist acts like a hero and end up being a victim, using all that experience I heeded to my guide and bravely told him just don't leave my ****** sight I really want to get down alive. 200m and here I was bowing to the mountain, and just so know "Never mess with the mountains" . Now before you get any notions about me let me explain to you there are three kind of hikers, there are Daredevils, the Survivors and the Idiots and I pride myself being the survivor.
Hey guys check out my solo trip to europe at my own blog :
http://themystikmonk.com/eurotrip-the-beginning-building-the-fantasy/

Thanks!!