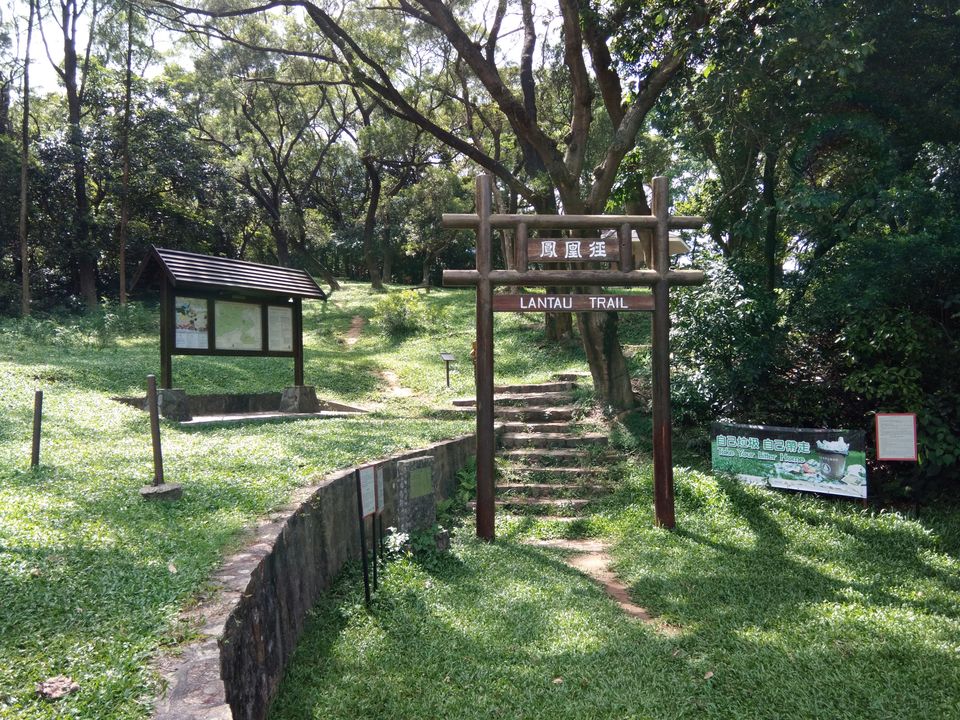 After seeing the beautiful hills of hong kong on the previous trek to famous 'dragon's back', i was all the more exicited to climb the more challenging route of my second trek which is known by the name 'Sunset Peak'. The said trek is on a nearby island - Lantau. I was going to cover section 2 of 'Lantau Trail'
This was day 2 of my first ever solo trip. And I was still little anxious to make this trip trouble free. I was told that it could rain anytime in hong kong, so i was carrying a rain jacket along with few water bottles, bananas and a power bank in my rugsack.
I started at around 9 in the morning.
1. I took a bus to reach near by pier - pier 6 in honk kong island.
2. I took a ferry to land to 'Mui Wo' pier in Lantau island.
3. Then i took bus numbered 3M to 'Nam Sham' campsite. It was a 10 minute short and sweet drive.

The sunset peak was about 4.5 kms uphill. But as it is said about hiking, a hike is always measured in hours rather than distance. From the research done back at home, i was expecting to make it to the top in about 4 hours of time.
It was already 11 when i started moving up. The sun was at its peak. The trek started with never ending steps of stairs. There is not much to see for quite some time as the route is along a tree lined track. After half an hour of trek, there was abundance of sunlight and great views. There were benches carefully placed every half an hour distance away. I did not miss a chance to lie down on any of them. Half way on my trek, i found a small waterfall. Without any thought, i took out my shoes and my trekking pants and jumped into the ice cold water. I realised that given a situation, bathing as a task can actually be orgasmic. After another stretch of route exposed to scorching sun, I was sorrounded by clouds. The cold breeze took away the body heat in a fraction of second. Lying on the grass covered with clouds, i was inseparable from the nature. The abondoned houses, ruins of british bunglows from colonial days, made the whole atmosphere mysterious and surreal
I finally made it to the peak in another hour time. Clouds took away the reason sunset peak is called sunset peak.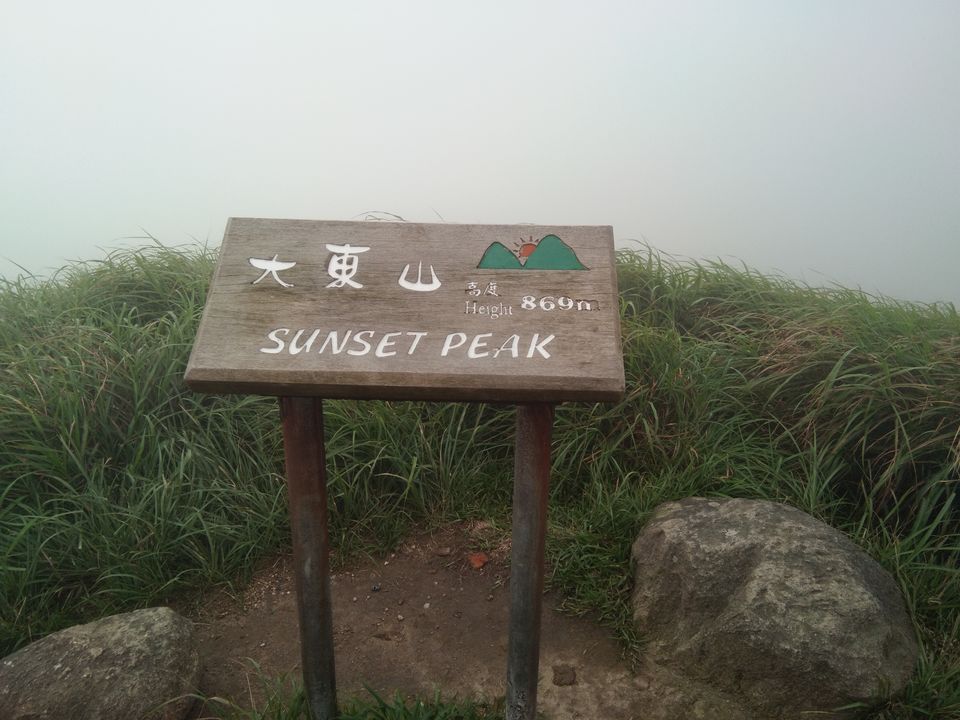 I realised it was already 4 when i started getting down. Little scared of getting stuck in the darkness of the lonely hill, i started running down the hill. Here is a tip to all the trekkers, never run, especially, on the way down. With the injured knee and torn out pants, i was down on the road by 7.
The hike is a lovely and picturesque one but be prepared for a long uphill climb - the views are worth all the hard work though!
I will not miss advertising my favorite app - HikingTrailHK. Do download it before leaving the network zone.