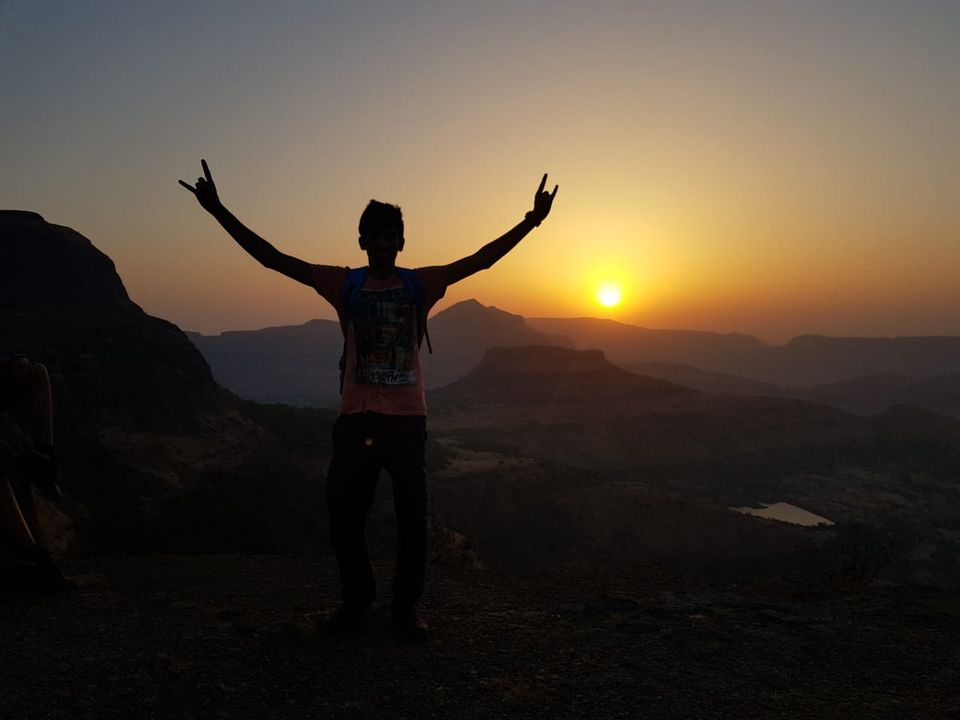 Delight in this enthralling trek to Harihar Fort, Igatpuri with friends and family. The most remarkable thing about this fort is that it appears to be rectangular in shape from the base village, built one triangular prism of rock – the edges of this stunning fort is absolutely vertical, further adding to the uniqueness of this stunning ancient fort.
Rock carved staircases lead you to the fort! Delight in the ancient beauty of this fort while trekking through picturesque landscapes accompanying you throughout your Harihar Fort trekking. Walk through the rocky staircase that hangs below a steep drop. Feel your heart racing as you climb these stairs while enjoying the grand view of the surrounding colossal ranges.
Once you make it to the top, enthrall in the beauty of the elongated plateau which holds a beautiful temple of Lord Hanuman. A perfect place that reminds you of a fairy-tale story you read in your childhood. Sit and enjoy the stunning beauty of the pond, in front of the temple – a view that makes all the climb worth the effort. Enjoy the scenic beauty of this land with a trek to Harihar Fort, Igatpuri.