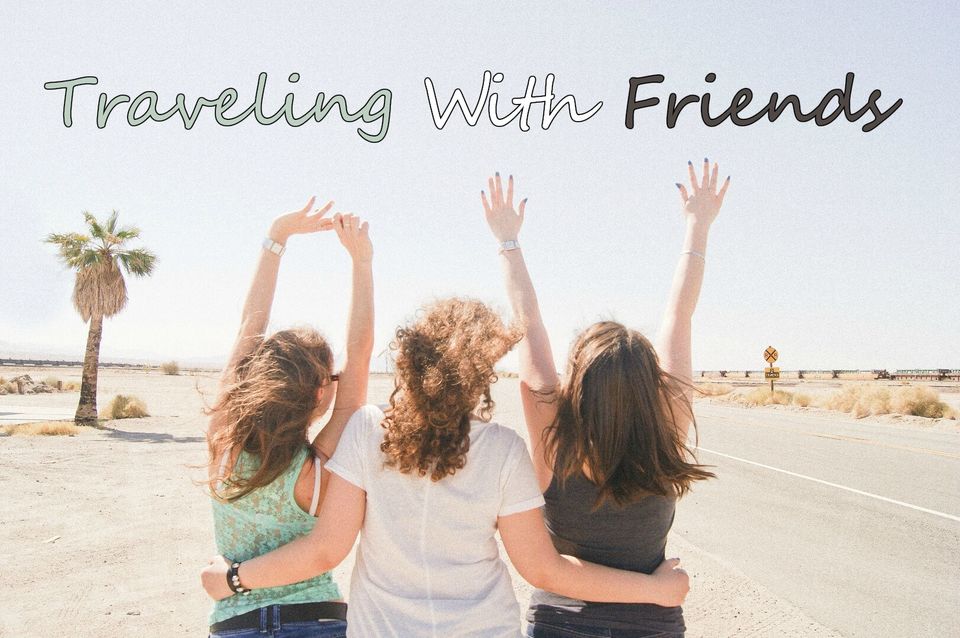 Traveling with your best friends can be a lively and enjoyable experience, full of laughter and fun, no matter where you are. However, a good background can add even more color and excitement to your vacation. If at any time you are planning a trip with your best friend, read our list of the best places to travel in India with friends for a wonderful holiday.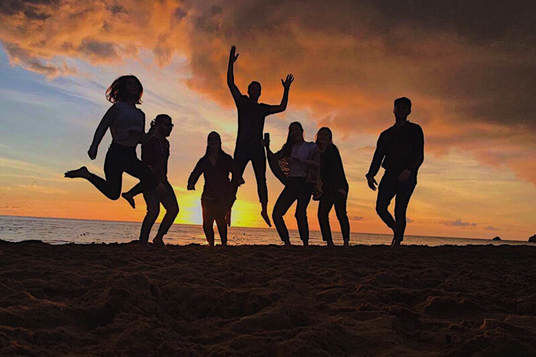 A friend in need is actually a friend, how many times do you say this? Up to a point, the answer will be almost every moment in your life. When you are with your friends, especially with the best people, everything feels more vibrant, vibrant and cheerful.
Places to visit in India with your besties
1.Manali
Manali is located in Himachal Pradesh and it is a first choice to college-goers in North India. It attracts a lot of youth due to the picturesque mountains.In Manali, people can enjoy skiing in Solang Valley and trekking in Parvati Valley. Go paragliding and rafting in the Pir Panjal mountains.
Things to do: Paragliding, rappelling, trekking, wildlife spotting in the Great Himalayan National Park, river rafting, zorbing, quad biking and many more.
2. Rishikesh (River Rafting)
Rishikesh is located in Uttarakhand on the River Ganges,which is a holy river. You and your friends can have a great river rafting experience in Rishikesh, along with river side camping and bonfires. Enjoy the jungle trek and nightlife with friends. Ram Jhula must add to your trip.
Things to do: River rafting, riverside camping, bungee jumping, flying fox
3.Chadar Trek (Ladakh)
Chadar Trek is one of the best and most exciting experiences in Ladakh. The trekking route is over 100 kilometers long and takes several days. This is a great way to bond with your friends through a shared love of adventure.There is a unique experience of frozen water, cold temperature and breathtaking views and connecting villages in the journey are so remarkable.
Things to do: It is a major attraction and one of the best things to do in Zanskar valley. In summers you can raft in the Zanskar river.
4. Andaman and Nicobar
It is a group of 300 islands and dream destination for every Indians. Andaman's waters offers beautiful coral reefs to exotic fish, submerged boats, kaleidoscopic marine life and more. Experience the serenity and tranquility of the sea while diving here. It is a fantastic adventure place that can be enjoyed with a close group of friends.
Things to do: Scuba diving, snorkeling, jet skiing, parasailing, boating and trekking.
5. Pangong Lake (Ladakh)
Pangong Lake is the biggest tourist attraction in Ladakh and Located at 4350 meters of altitude in the Himalayas.This lake is famous for its beauty and charm and keeps changing color. It is a best destination for budding photographers and the background makes excellent group photos with your best friends. Do not travel during winter as lake is frozen.Enjoy bird watching, as many species of migratory birds visit this lake.
Things To Do: Scooty ride, ATV ride and camel safari in Nubra, river rafting in Zanskar.
6. Mount Abu
Mount Abu is located on a high rocky plateau in the Aravalli mountain Range of Rajasthan. Due to the very calm climate and surrounded by forest, the view of this place is serene. Famous tourist attractions are Lake Nakki, Guru Shikhar, Dilwara Temple and Achalgarh Fort. You can participate in adventure sports such as trekking and rock climbing. It is also a great place to camp in the jungle.
Things To Do: Rock climbing, helicopter rides, camping, trekking, boating.
7. Goa
Goa is a state in western India with a long coastline along the Arabian Sea. It is famous for its beaches that include Baga Beach, Palolem Beach, Anjuna Beach and others.
Goa is a great place to have fun with friends, whether to spend a fun day by the sea or dance all night in pubs and discos.There are many places to see in Goa, such as churches, museums and fortresses.
Things to do: Watersports, fishing, nightlife, dolphin tours, cruising, island hopping, long walks, Flyboarding
8.Spiti Valley
Spiti Valley is the most popular destination and located between Tibet and India. It is often called 'Little Tibet' and lies in the northern part of Himachal Pradesh.The major attractions here are the Dhandhar Lake and Lalung Lake. This place has magnificent views with snow clad mountains. It's a great place to experience the sheer beauty of nature.
Things To Do: Star gazing, fossil hunting, camping, visit to Dhandar Lake, visit monastery
9. Sikkim
Sikkim is located in the northeastern part of India. It has one of the most impressive landscapes and highest mountains, Kanchenjunga. It is also home to a variety of wildflowers and glaciers and also paradise for adventure enthusiasts and naturalists. The best time to visit sikkim is summer day.
Things To Do: Rafting, yack safari, cable car ride, paragliding, hot springs
10. Darjeeling
Darjeeling is known as the "Queen of the Hills" and is located at an altitude of 2,050 meters above sea level. Here you will see green plantations and green tea plantations. It is an ideal weekend getaway for groups and is only 700 kilometers from Kolkata. It is famous for its picturesque views and delicious Tibetan cuisine. Be sure to try locally prepared tea at Tea Estates.
Things To Do: White river rafting, trekking, eat thukpa and momos, toy train, shopping