There's no arguing that one of the most beautiful things we have got to love about India is all of its rivers. They have a certain magnificence to them and all the history that they hold within their depths. And cruising along these rivers is always a great experience.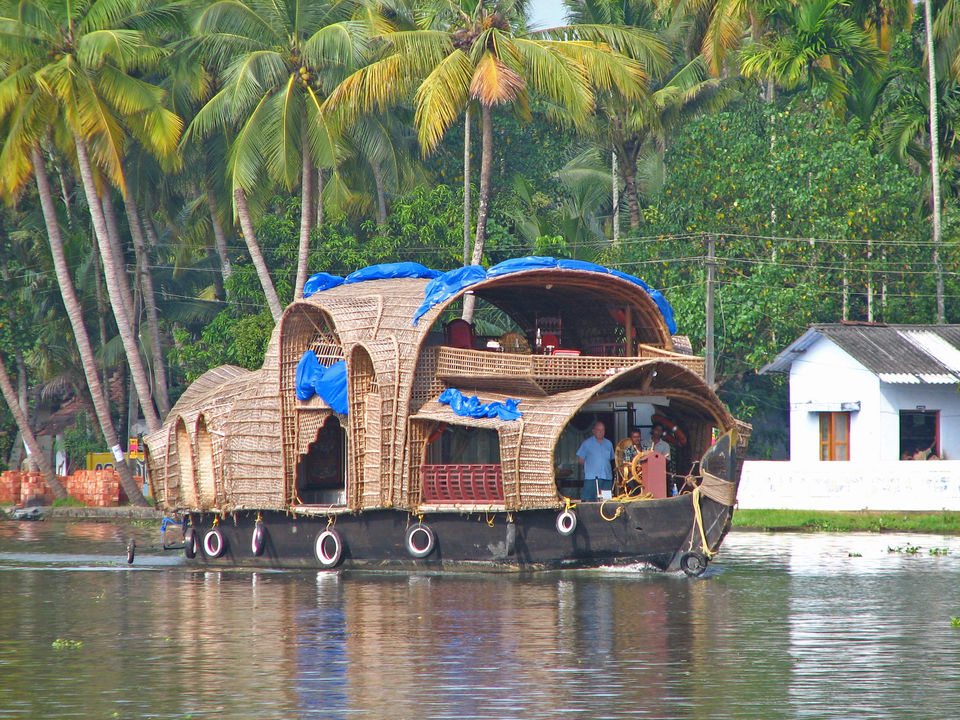 Floating on the waters of these amazing rivers we have and exploring the lands around them in some beautiful river cruise boats and ships is definitely a great means to savor all the beauty of these rivers . There are a whole lot of river cruises in India that you really must try out but these ten picks of ours are surely not to be missed out on!
The lower Ganges-Hooghly cruise
The Ganges and Hooghly cruise which is one lengthy cruise that takes you across lower Ganges and Hooghly rivers through different cities is an experience that can't be missed out on. A group of ships that go by the name 'Rajmahal' take you through Kolkata, Patna and Farakka through many sites and monuments of historical significance. Some of these tours last for 5 days while some for 8 days. Here's where you can book for one of these luxury cruises which take off from Kolkata - The Ganges-Hooghly cruise.
The Sunderbans cruise
The best way to experience the mangrove forests of Sunderbans and all the wildlife around here is probably by cruising along the waters of Malta river that flows amidst them – and thanks to the many river cruises of Sunderbans that's now possible. From treks along the mangrove forests and the tiger reserve and exploring the beautiful islands of the place, there's plenty to do here in Sunderbans. If you wish to do that at length with great places to stay at while you are at it, here's where you can do it . There are day tours as well however like this one.
Kerala backwaters
Cruising through Kerala's backwaters has now become of the main reasons that people visit here and we know by now that it's one of the best river cruises you could possibly experience. The many cruises and houseboats here make sure that your stay is great amidst all the stunning flora and waters while also experiencing some amazing local cuisine while you are at it. You can travel from one city to another or just stay at one of the house boats in these cruises. Here's a couple of such cruises you can book - Cochin to Alleppey tour, Kumarakoan cruise.
The Bramhaputra river cruise
A great means to savoring the beautiful landscapes and towns of the north-east is by cruising through the Bramhaputra river. You can get aboard these river cruises at Guwahati and some of them end in Jorhat and other towns while some cruises can take you all the way to Kolkata. And there's plenty to experience along the way like the Kaziranga national park, Majuli island with all its monasteries, Sivasagar and a lot more. Here's where you can book a Bramhaputra river cruise - Assam Bengal navigation, Alfresco.
Mandovi river cruise
We've always associated Goa with beaches and not rivers really. But this time around, break the mould and go on a cruise on the Mandovi river and you'll get to sample a really beautiful part of Goa. Starting off from Santa Monica Jetty, the cruise takes you through the river. These are short cruises mostly meant for partying within and having a good time while you're here with a group of people. Most of these cruises have got some great local Goan cuisine to sample as well. Here's where you can book one of these cruises - By Goa tourism, sunset cruise, luxury cruise in Mandovi.
Godavari river cruise
Cruising along the magnificent and vast Godavari while exploring the scenic forests and hills and the many temple towns along the way is yet another river cruise experience that you're going to love for all it has to offer. You hop on board this cruise in Rajahmundry and it takes you through a host of beautiful forests, the scenic papi kondalu hills and to the temple town of Bhadrachalam along the way halting through some beautiful resorts for a stay amidst all of nature's beauty. You can book this tour for yourself with Punnami tours or Godavari cruises.
Yanam river cruise
The Yanam river cruise takes us through a tributary of Godavari – the Gauthami on a day long trip. It begins at Yanam, which is located at a couple of hour's drive from Vishakapatnam of Andhra Pradesh. Beginning in the morning, this cruise takes us through the Yanam bridge and many other tiny villages and islands along the coast of Godavari. The cruise also gets you to sample a great South-Indian meal while you are on it. Here's where you can book for this lovely river cruise.
Triveni Sangam cruise
One of the shorter river cruises which helps you get a ride over three rivers – more precisely, the place where these rivers meet is the Triveni Sangam cruise where Ganga, Yamuna and Saraswati (the underground river) meet at Prayag. A dip in these waters is considered to be a sanctifying ritual and this is what draws a lot of people here each year. The ride lasts for about two hours and can be quite enjoyable too when the crowds here are less and the weather's not too hot. You can book a ride in one of these cruises before you get to the place here.
Yamuna cruise
Watching the impeccable TajMahal standing in all its glory while you cruise through the waters of Yamuna is definitely a great experience. These hour long to a few-hours long boat rides on the Yamuna during sunrise and sunset help you experience just that. Next time you pay a visit to the Taj Mahal, this cruise is worth considering. Some of the places you can pre-book them are On the go tours, Viator, Cruise compete.
Have you been on any one of these tours and would like to share your experience? You can do that here.

Why should English readers have all the fun? Tripoto is now available in Hindi.