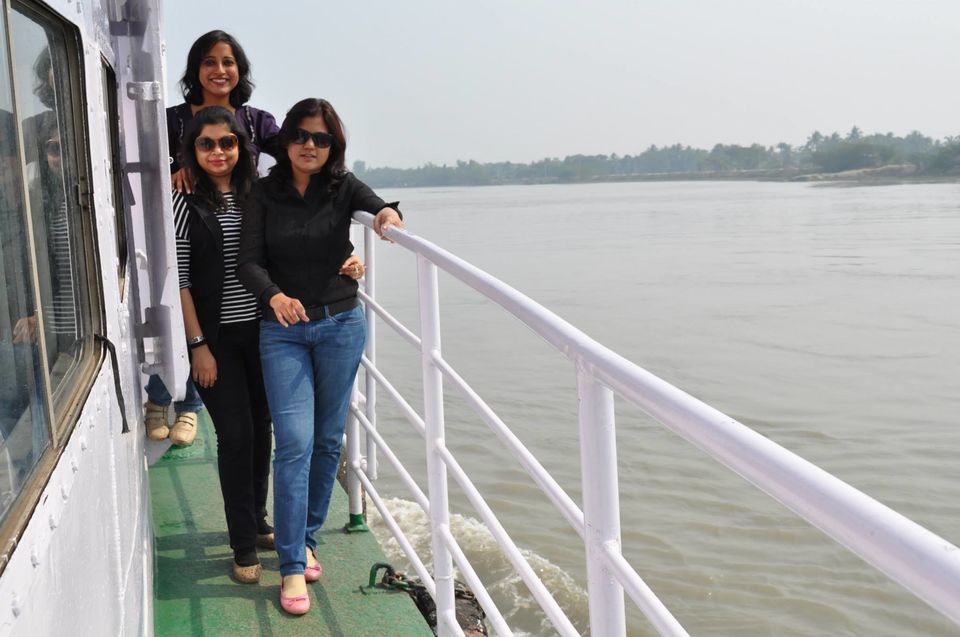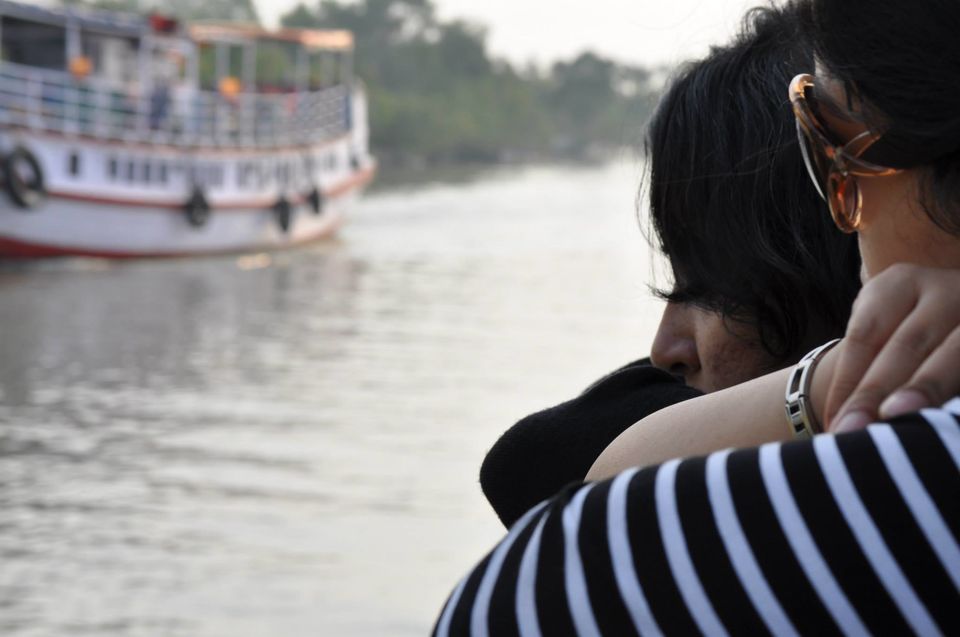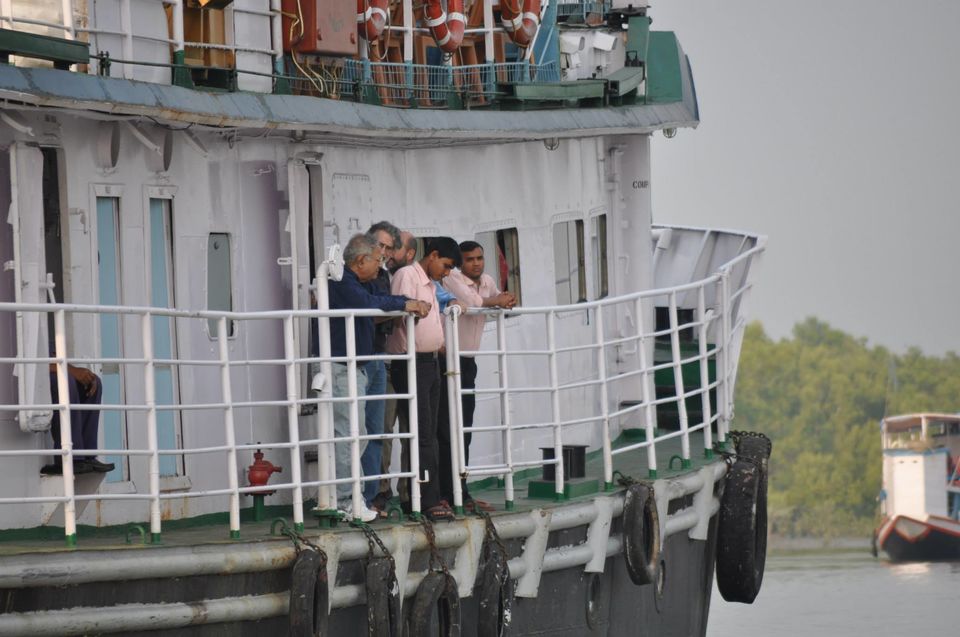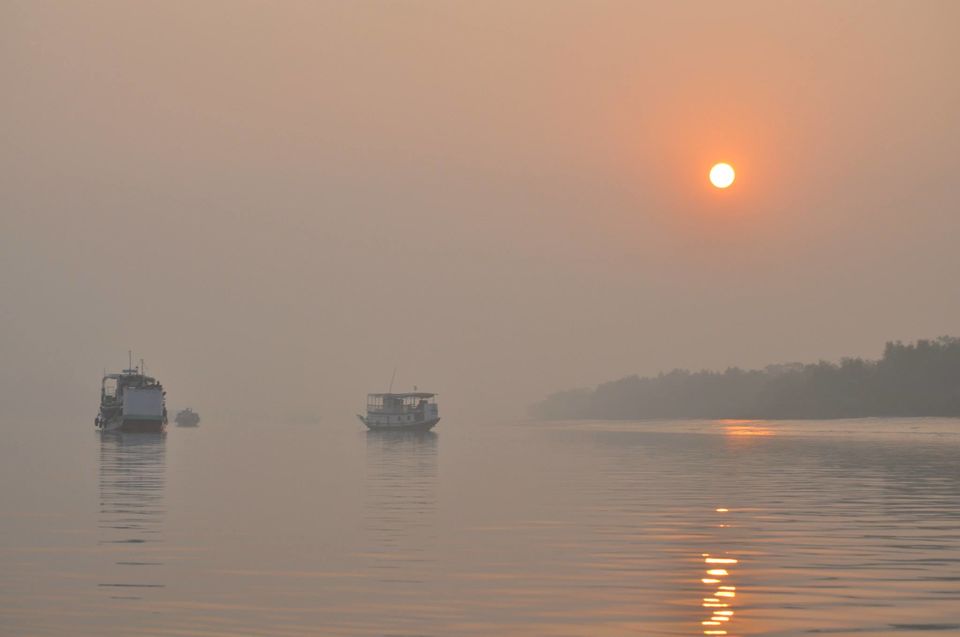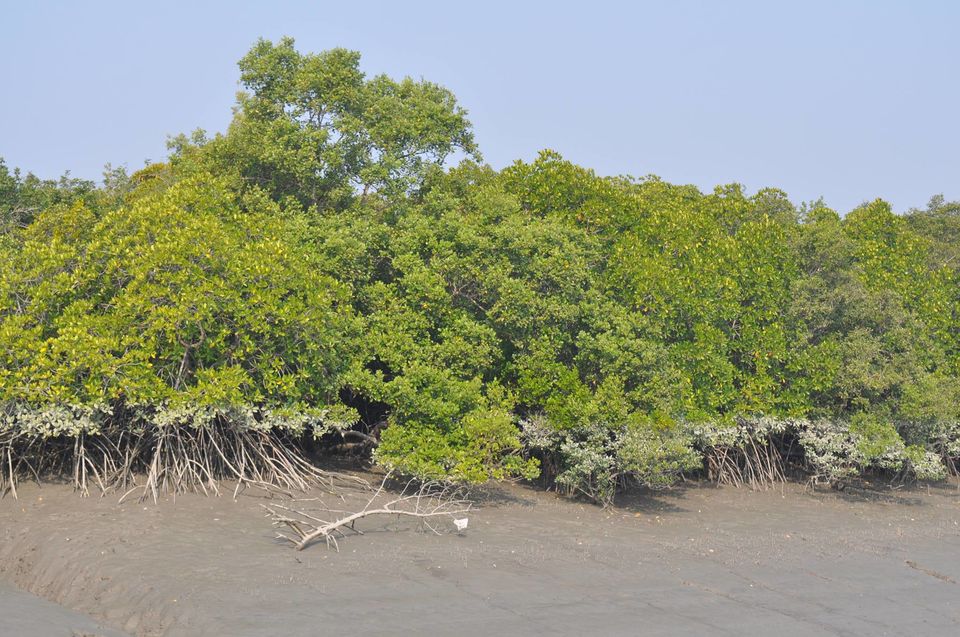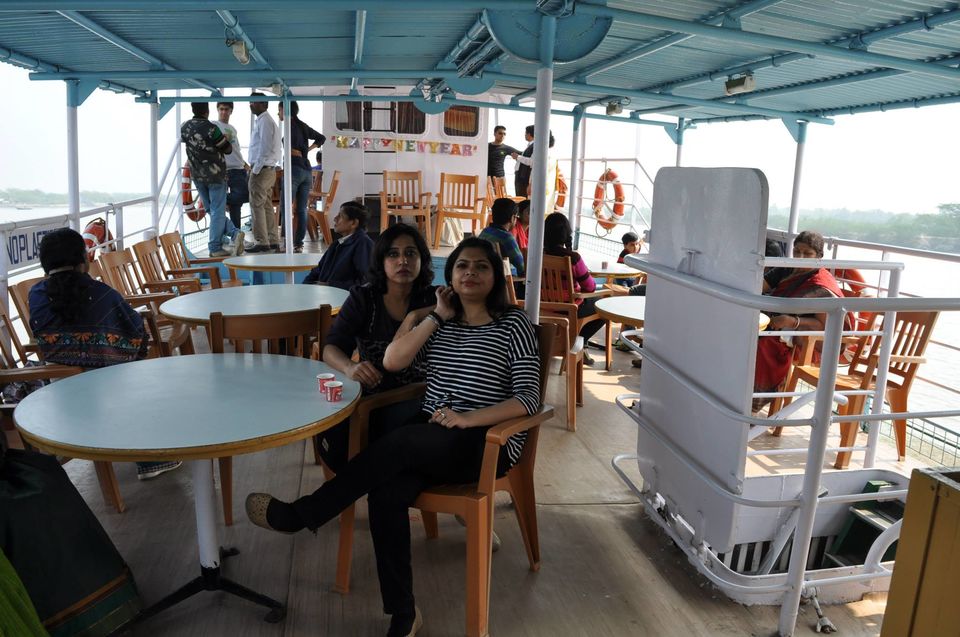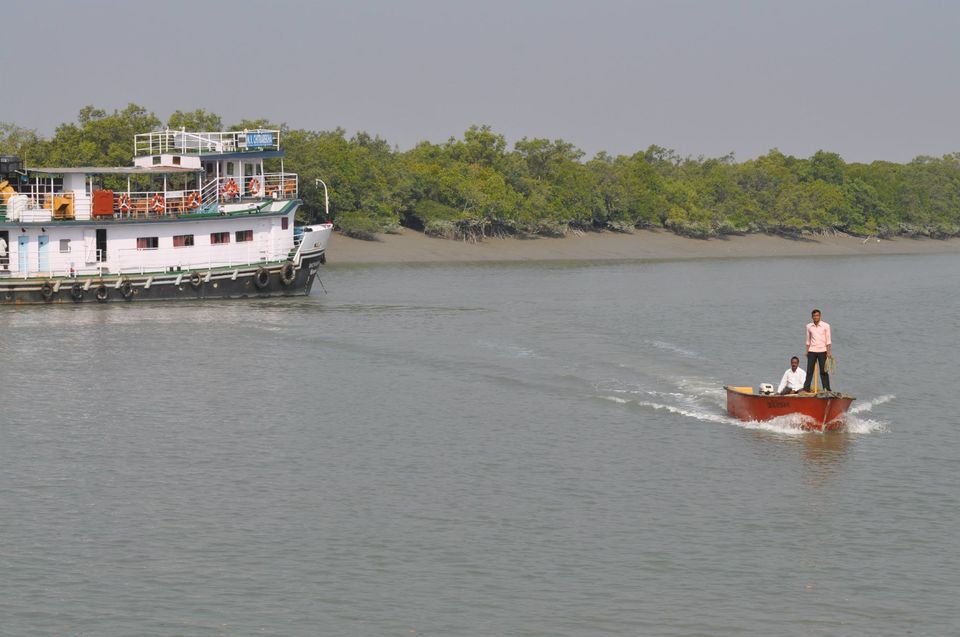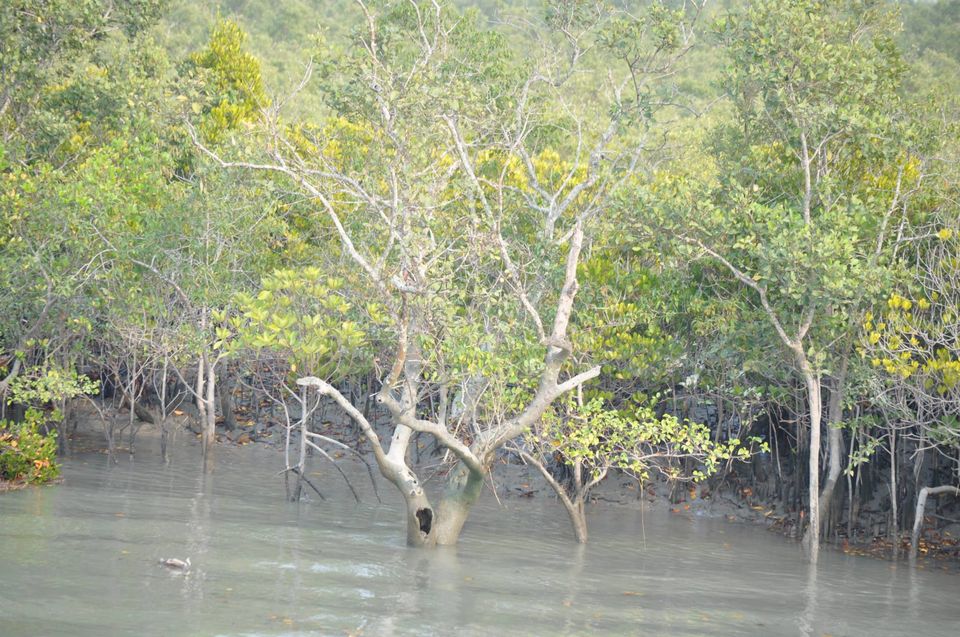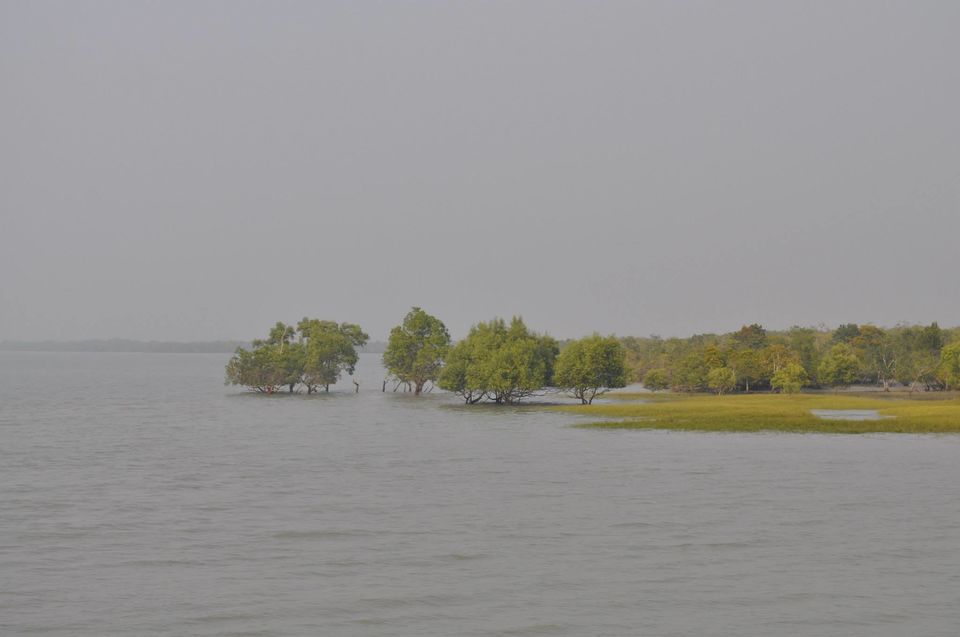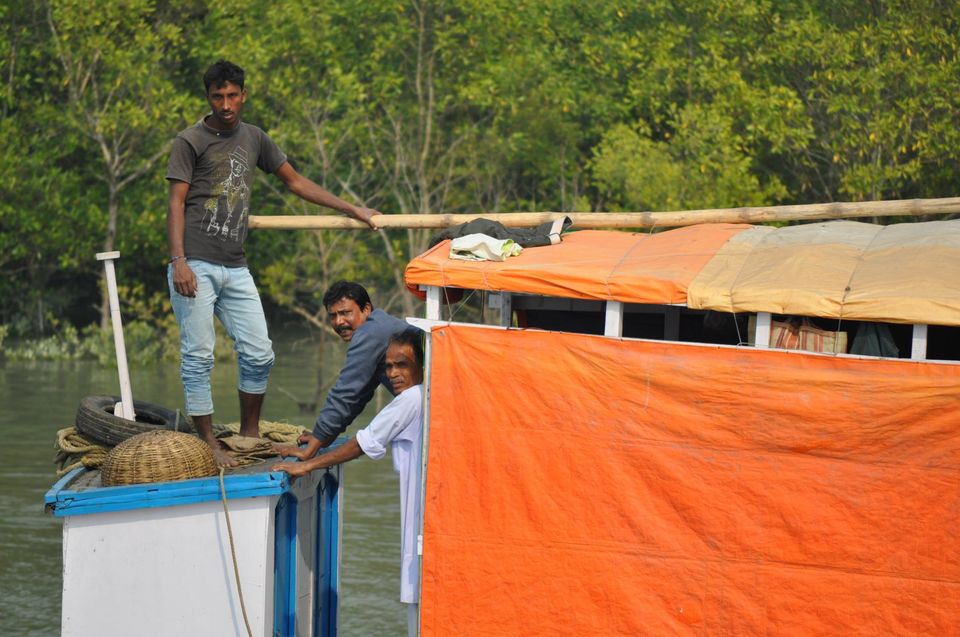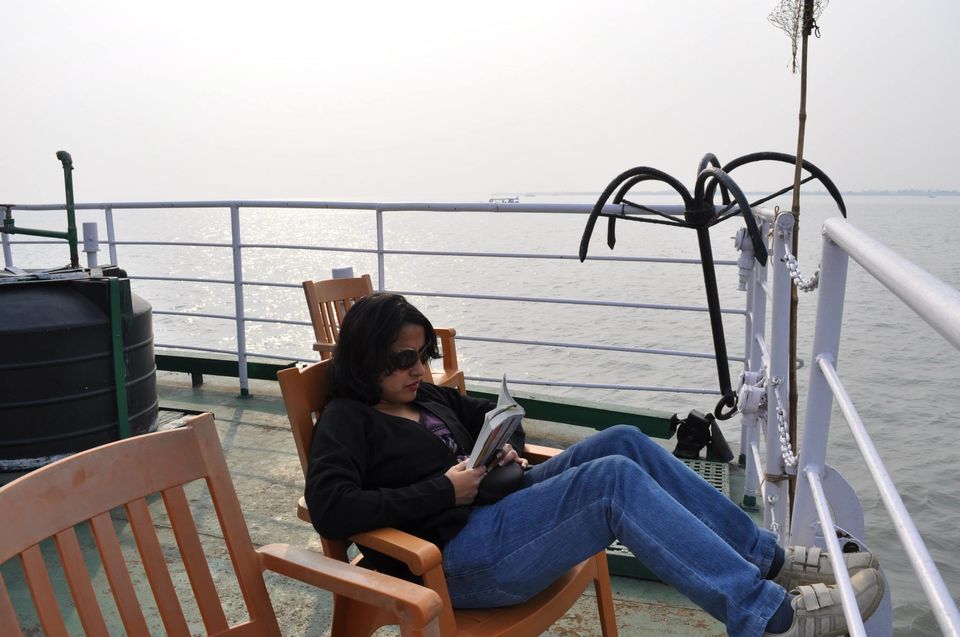 Sunderbans: Worth a brisk visit for the spectacular starlit sky if not the Bengal tiger
And why do I say that? Because, contrary to Census reports of about 400 tigers inhabiting the region, in reality these tigers are a rare view (in fact almost nil) in this vast landscape of salty water and mangrove forests. Often, tourist guides can be heard saying that if anyone has ever been successful in spotting a tiger in Sunderbans they are the white skinned tourists (or the Non Indian tourists). This happens primarily for two reasons. Firstly, the population density of tigers is quite low in this vast expanse of estuarine forests and saline mud flats spread across numerous tiny islands.  However, in terms of absolute numbers, this region has the highest population of tigers compared to any other natural reserve in the country. Sunderbans cover an area of around 26,000 square kilometers with only 40% of the area lying within Indian territory, the remaining lie within Bangladesh. Secondly, most of these foreign tourists, being adventure seekers in true spirit, often dig in deep into the forests via smaller boats to reach places where larger boats cannot access and where regular tour operators wouldn't escort their customers to. It has also been heard that these tourists patiently wait in safe shelters till they get that one fortunate glimpse. For those tourists visiting the Sunderbans for the sake of the Royal Bengal Tiger, it is advisable that they limit their expectations, or else lift up their travel spirit and prepare to embrace some risks and adventure if they must see the wild cat. But this should certainly not dampen the spirit of the regular tourist seeking some exquisite holidaying experience. Because, here, in this corner of the earth, tourists get bestowed with some extraordinary experience which one doesn't come looking for but can only discover with open eyes, heart and senses.
The Travel Map...
The recommended way to tour the Sunderbans is through organized tours conducted by either private operators or the West Bengal Tourism Development Corporation (WBTDC). These operators offer complete packages including transport to and from Kolkata to Sonakhali jetty (17 km from Canning Station) where cruising begins. However, when safety & security are the key concerns for a group of young female travellers or for those travelling with aged family members, the tour packages offered by WBTDC are highly recommended.
I visited Sunderbans this year with two other female friends towards the end of January on the 1 night – 2 days packaged tour conducted by WBTDC and I must admit that the trip has been much more than comfortable. WBTDC conducts these tours on specific dates in a year which are announced in their website and can be reserved online through their portal. The usual travel months are from November to March. Our cruising experience on vessel M.V Chitrarekha, hosted by WBTDC, has been brilliant with good food, hospitality and splendid visuals as the vessel lurked deeper into the swamps along the distributaries Hogol, Gomor, Durgaduani, Bidya and the Gumdi and stopping over Dobanki, Sajnekhali and Sudhyanakhali watch towers.
What you will see.....
The Landscape Sunderbans, the largest tidal halophytic mangrove forest in the world, derived its name from the dominant mangrove species 'Sundri'. Because of its ecological significance, it is now listed with UNESCO as a Natural World Heritage Site. This vast deltaic coastal region is a complex network of wide and narrow channels of brackish water, semi submerged mangrove forests and mudflats. While cruising through it, the visual frame will keep changing from the initial visual chaos created by concrete blocks, buildings and mobile towers along the banks upto Gosaba island which is the last point of human settlement and beyond which the landscape transforms to vast expanse of water spotted with meandering fishing and tourist boats. Watching the sunrise or sunset while cruising along these waters is a visual treat. Subsequently the cruise will turn into deeper and narrower channels bordered by chunks of stout mangrove trees and mud flats. Occasionally, one can spot hoardings put up by the Forest Department on the nearest approachable part of these islands.
Wildlife
While official documents report the presence of a diverse fauna in the region including the crocodile, fishing cats, wild boars, common grey mongooses, foxes, jungle cats, flying foxes, pangolins, spotted deer and the Royal Bengal Tiger, these are a rare view in reality. What you can easily spot, however, near the watch towers are the common macaques in abundance, occasionally a deer drinking water from fresh water ponds man made near the watch towers and some turtles and crocodiles in the hatchery at Sajnekhali Mangrove Interpretation Centre.
What you should not miss
Having listed the usual stuff that a tourist will witness in Sunderbans, it is time we recognize those very subtle but premium experiences that come free of cost with the Sunderbans trip and must not be missed upon.  
1. Bird Watching
You may not be a bird watcher or may have little knowledge about them, however, this versatile ecosystem is home to many unique and colourful birds including the Brownwinged Kingfisher, the Grey Headed Lapwing, the Pallas's Fish Eagle, the Lesser Adjutant, the Mangrove Whistler, the Buffy Fish Owl, the Masked Finfoot, or the Ruddy Kingfisher. A pair of binoculars and a guide book for bird watching ("The Sundarbans Inheritance" by Bikram Grewal, Bittu Sahgal and Sumit Sen) may be handy.
2. Night Halt in Vessel M. V Chitrarekha
Cruising in M.V Chitrarekha (WBTDC) is a unique experience in itself. Its distinct look and appeal makes it stand out amongst the other private cruises in Sunderbans. While the more expensive private cruises may sell privacy and customized services, accommodation in M.V Chitrarekha is primarily shared with 4 berths in each coup in the middle deck of the ship with only a couple of private coups available for higher rents. The look and ambience within M.V Chitrarekha, feels more like a real mid-sized ship and not like a boat unlike other private cruises. So, if you are the type of tourist who prefers government owned circuit houses and forest bungalows over exquisite resorts, this is the cruise you may want to be in. For me the most exciting part was when I accidentally woke up a little too early in the morning, when it was still dark and all fellow passengers and crew members were fast asleep. The only source of light were those lit on the passage-cumdeck outside our berth. Perching on the railing, I gazed into the endless, moist and mysterious dark ahead of me. All I could see was the water hitting the sides of the ship and the dying ripples. This fascinating ambience reminded me of Jack Sparrow and the Pirates of the Caribbean.
3. Stargazing!
Well, this is a very special one, close to my heart. All what one needs to do is sit on the uppermost deck of the ship and gaze patiently at the vast starlit sky. And if the weather is in your favour and you have a clear, cloudless view, it's a guarantee that you will have one of the most amazing experience ever. You will realize how beautiful this universe is with millions and millions of stars sparkling back at you. You will discover interesting constellation shapes and alignment which are otherwise not visible in the regular urban sky. Often, forgotten and ignored but stargazing is certainly an exquisite experience, isn't it?  
It was an awesome experience