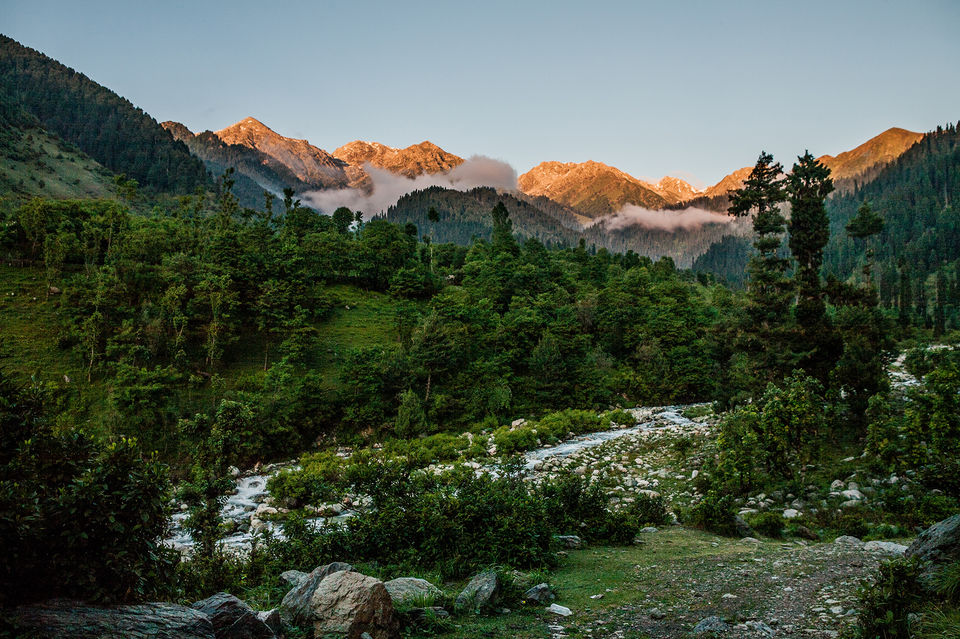 The beautiful snow laden valleys that made Kashmir to be vouched as the Switzerland of India have lately been looked not just with admiration but also fear. Amid the noise of stone pelting and violence, it now almost seems impossible to imagine a calm Kashmir. However, south of the valleys of Kashmir, 90 km from the capital of Srinagar, lies the untouched, unexplored town of Chatpal abounding in emerald valleys, white streams sparkling under the sun, a world that seems from a time travelled system, and one that embodies extreme calmness.
Why travel to Chatpal?
Synonym with quiet, serene and beautiful, Chatpal can be your home way away from home. The absence of tourism, the limited people and facilities, as well as extreme presence of nature in its purest form all make Chatpal an ideal place for a quick fix to your chaotic life and the buzz around it. Not spoiled by tourism yet, Chatpal is not filled with a variety of tourist spots to get your pictures clicked at but its surreal experience with local lifestyle and nature at such proximity will certainly leave you asking for more.
Become one with nature, literally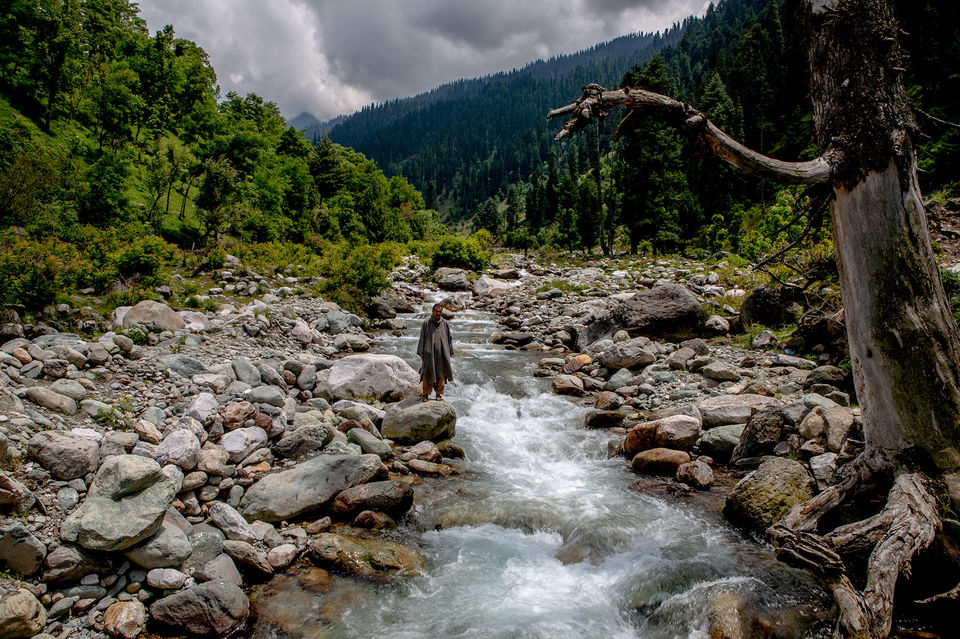 Stroll through the lush green valleys of Chatpal and allow the green to soothe your eyes and the smell of apples and walnuts from the orchards around stir your nostrils. Be a child again, play on river banks, splash through the stream edges, witness some of the most surreal, natural and picturesque scenes that are worth a lifetime.
Get the taste of simplicity of life over a namkeen Kashmiri chai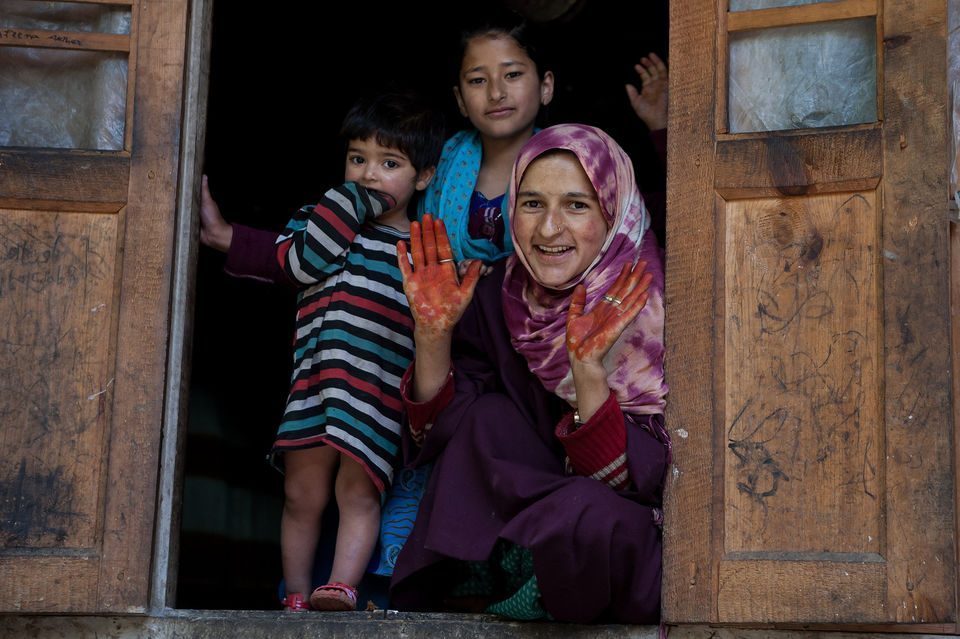 Sip the local Namkeen Kashmiri chai (Tea) in the cool breeze and fill yourself with the warmth of the chai accompanied by the warmth of the locals with whom you can sit and chat about a life so different from yours, so simple, so serene and certainly from a bygone era. You will discover their rooted lifestyles, modest and humble nature, and stories and scenes that are unparalleled.
Trek through the rich apple and walnut orchards
On a clear day, embark on a trekking journey through the mountains of Chatpal. Witness even more of nature's beauty up close. You can walk through the lines of apple and walnut orchards that are found in these regions and breathe in the air filled with the scent from these orchards and that of pine. Cross over the stream through the bridge to reach Thimran. The village is slightly bigger than Chatpal but has the same 'cut-off from rest of the world' charm bearing Gujjar settlements, nomadic houses, flocks and welcoming locals.
Cuisine on offer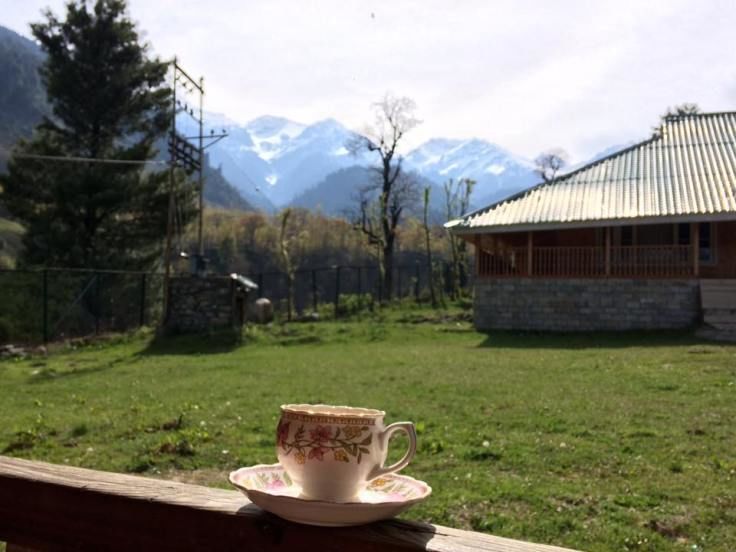 While the cuisine of Chatpal comes under Kashmiri cuisine which is offers in authentic non-vegetarian dishes and has rich flavours of hot spices like cardamom, fennel, ginger, cinnamon, cloves and saffron; Chatpal has an unlikely catch. Being a small town with limited resources, you cannot expect much of variety with food. However, you will have abundance of Kashmiri roti, kahwa, namkeen chai, and walnuts. Its adviced to place your food order well in advance with your caretaker so that he can make the necessary arrangements and be prepared to be welcomed by locals in their homes and served whatever they have with ample of warmth.
When to go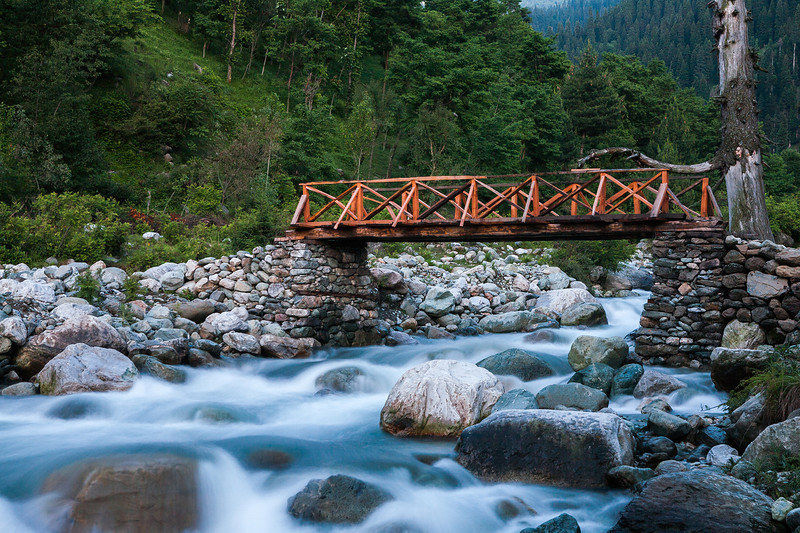 The best time suitable to visit Chatpal is April to June as even in these summer months, the temperature stays between 11-25 degrees Celsius with a pleasant weather promise. Winter months are extremely cold here but you can go to witness snowfall.
Getting there
By air: Srinagar Airport, from where you can take a taxi to Chatpal which is 90km from Srinagar. You can also take a shared cab to Anantnag and then hire a private vehicle to Chatpal.
By train: Jammu Tawi railway station is the closest at a distance of 222 km. From Jammu too, you can take a shared or private cab to Anantnag. From Anantnag you can either hire a private vehicle directly to Chatpal or take the shared cab to Achabal, then another one from Achabal to Chitirgul and then finally last one from there to Chatpal.
By road: Jeep is the available mode of transfer unless you have your own cab or car. Local shared jeeps from Achabal take you to Chitergul, from where you can hire another jeep to reach Chatpal or you can just Google your way if you have your own vehicle.
Getting around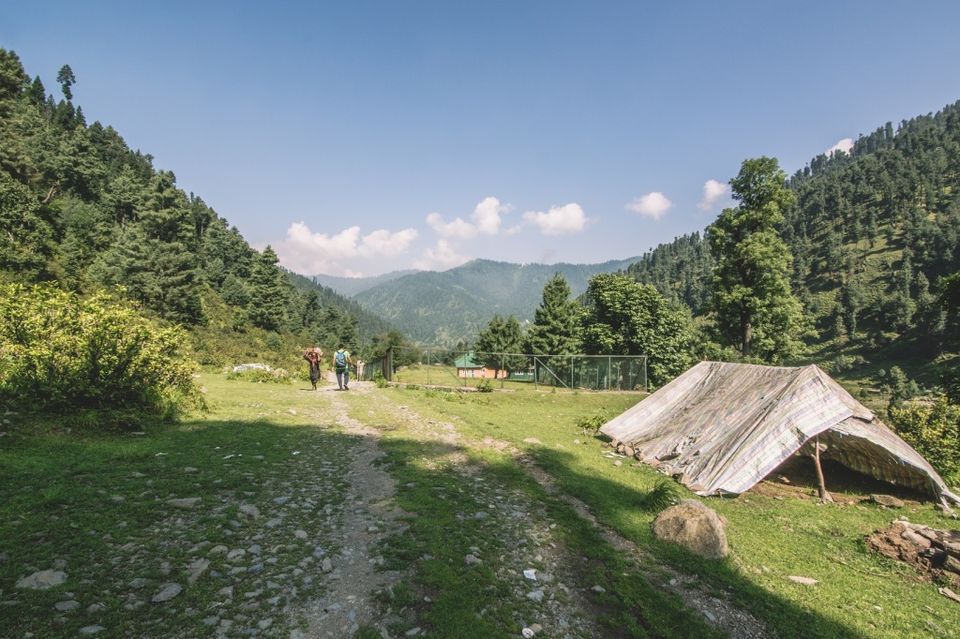 Most of the Chatpal can best be explored while walking as there aren't any specific tourist points in Chatpal and so no specific transportation facility either. It's a small beautiful village bordered by mountains from all sides and trails through the same mountains connect one to the entire Kashmir valley.
Accommodation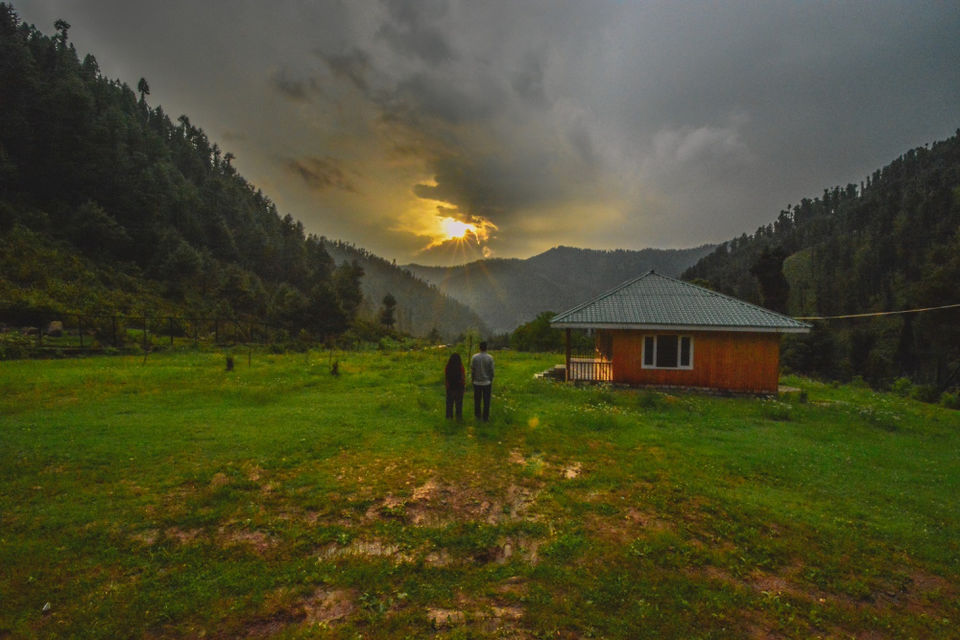 Wooden cottages by Jammu and Kashmir Forest Department are available for tourists. An ideal place to cut off from the everyday world, and live straight into a fairy-tale scene within a wooden cottage enhanced by a gushing stream flowing beside it surrounded by valleys. A caretaker in the house makes arrangement for foods, most of which will be in candle light as there is no electricity.
Have some tips or travel-related questions? Visit the community forum to share your travel experiences and to find more about such unexplored destinations.
Frequent searches leading to this page:-
kashmir itinerary 7 days, top kashmir travel agent package, top resorts and hotels in Kashmir, places to visit near jammu, best time to travel kashmir, most visited places in jammu and kashmir, srinagar package for family, solo trip kashmir package from delhi, family trip package to gulmarg, srinagar honeymoon luxury package, kashmir group trek package, top activities in kashmir, best local site seeing in kashmir