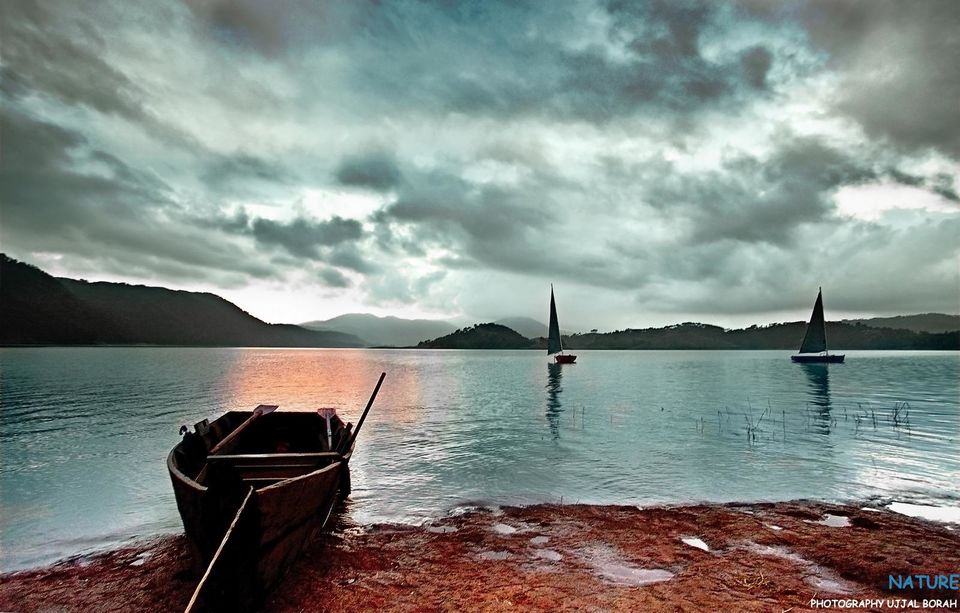 What is this surrealistic charm of this lesser dwelt terrain that holds one captive? You can't escape it. It is present in its soil. It sparkles in the water. It echoes from its hillocks and mountains. It's all around. There is a secret at every turn here that is waiting to be discovered. Yes, such is the allure of Northeast India. The seven sister and a brother states of Northeast are an enigma. A single trip to these terrain will leave you craving for more. If you have ever headed towards northeast, you would know what I am talking about. If you haven't, well these 47 photos of some of the untouched and purely magical corners of Northeast will compel you to do some serious rethinking, and maybe make you plan your trip to Northeast right away. Here we go.
1. If India was an oyster, then Northeast would be the pearl within it
Ukhrul, Manipur
2. You won't have to leave the city to watch the Milky Way lit up the night sky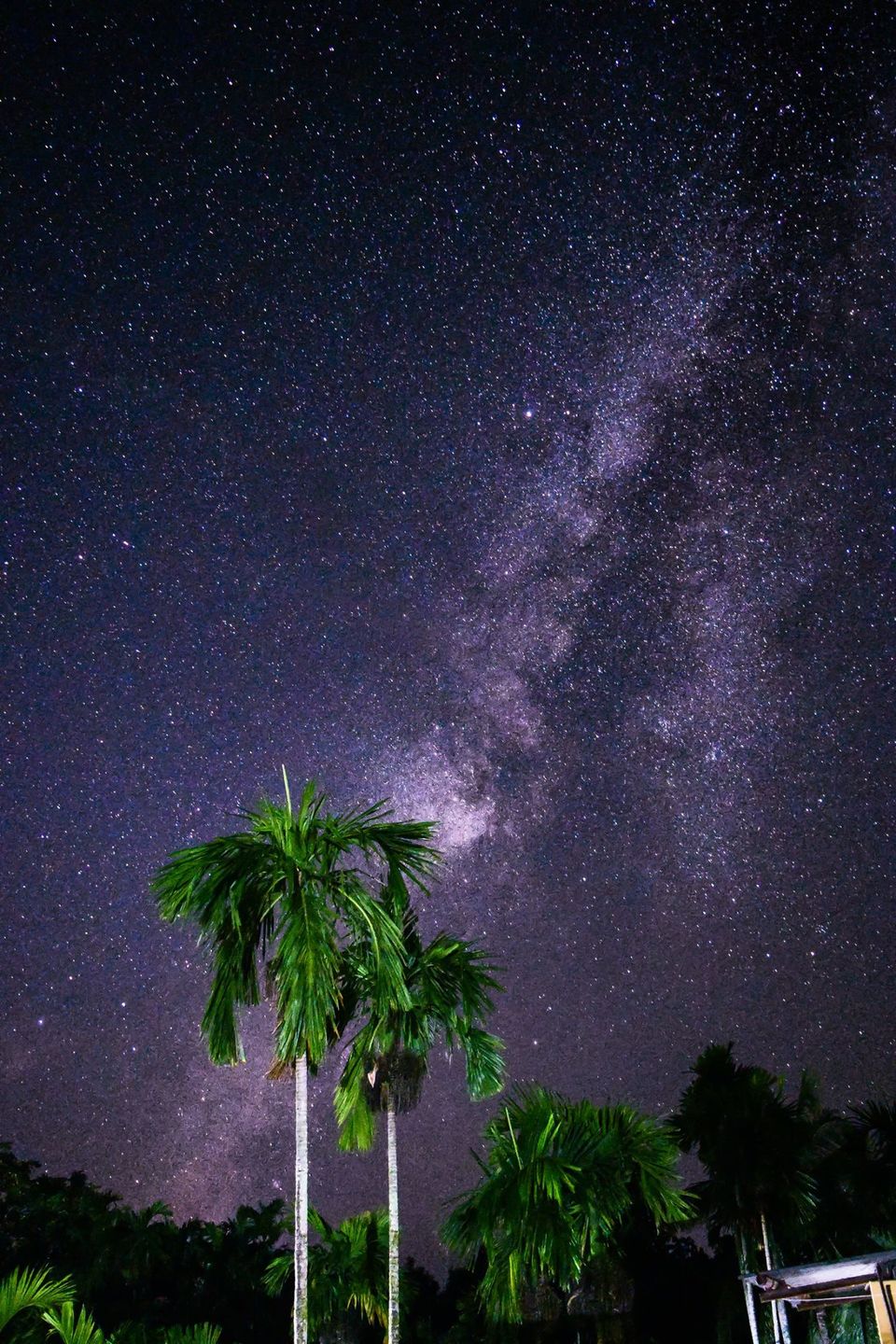 3. Mayeng also known as the land of black magic, literally translates to 'illusion' in Sanskrit. Don't know about witchcraft but a trip to the Pobitora Wildlife Sanctuary is magical indeed
Mayeng, Assam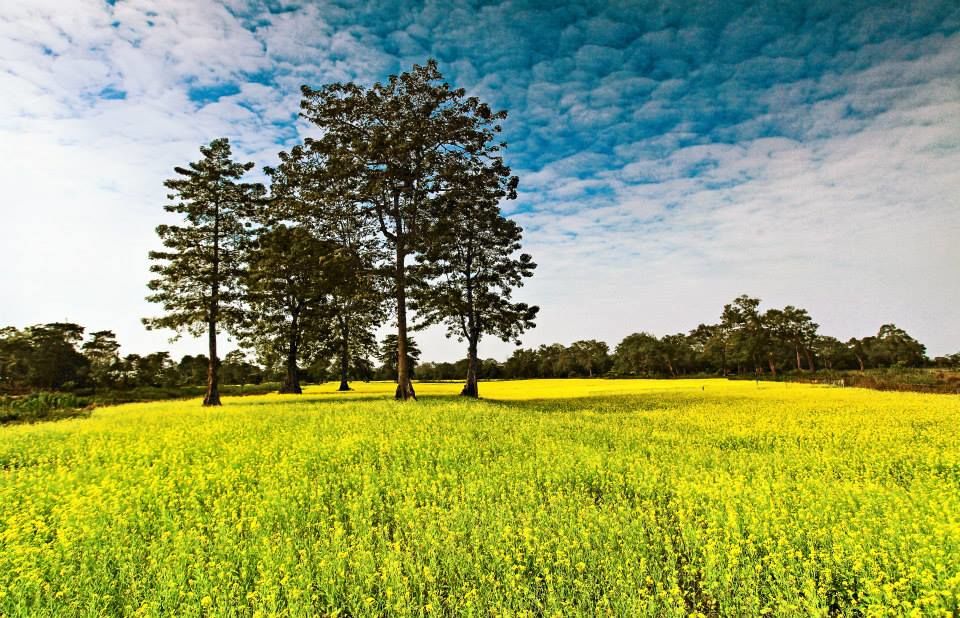 4. Quench your thirst for adrenaline by rafting in the Subansiri River
Subansiri, Arunachal Pradesh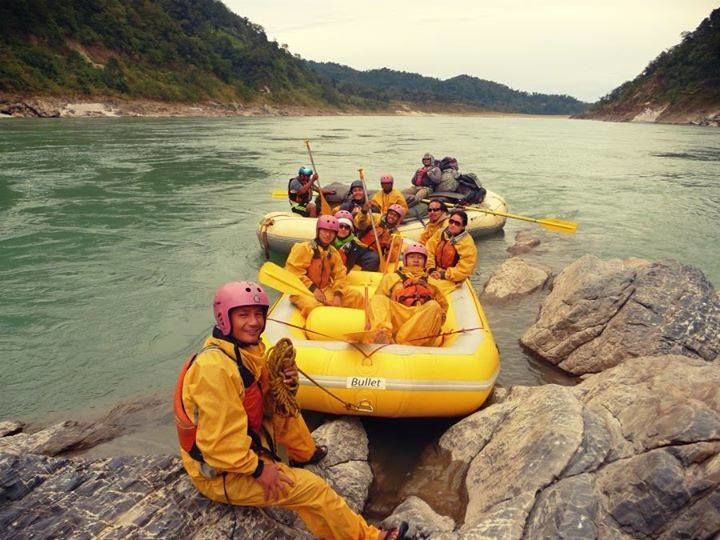 5. Pay your tributes at the Kohima War Cemetary, dedicated to the 10,000 allied soldiers who lost their lives during the Japanese invasion of World War II
Kohima, Nagaland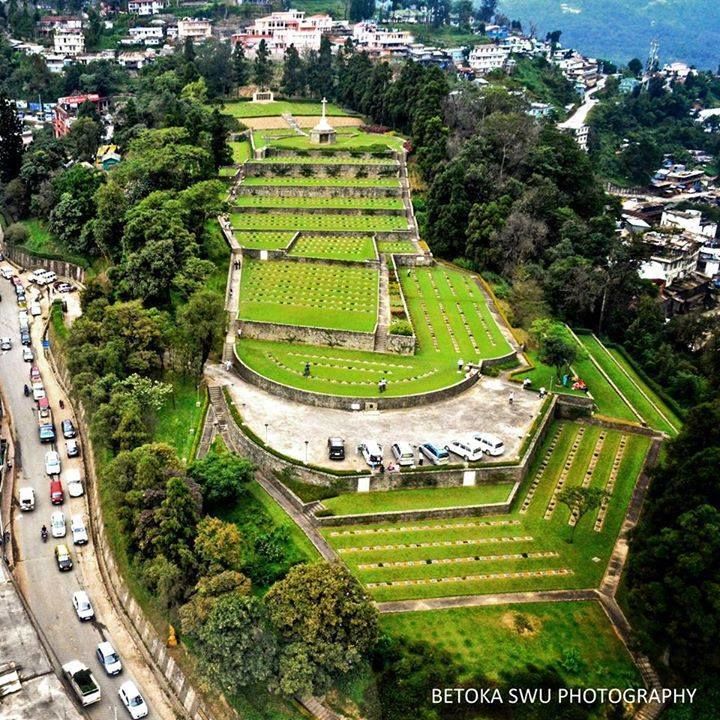 6. The amazing Reiek Tlang hilltop of Mizoram offers a magnificent view of the plains of Bangladesh
Reiek Tlang, Mizoram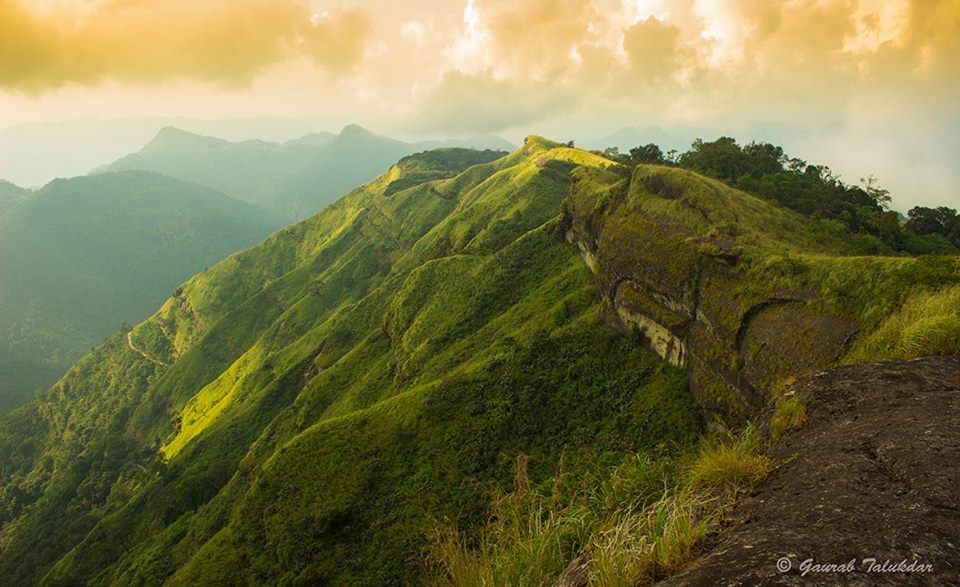 7. Enjoy the warm company and the wonderful culture of the Apatani tribe. Cherry-on-top is the picture perfect landscape of Ziro valley which also happens to be a World Heritage Site
Apatani Tribe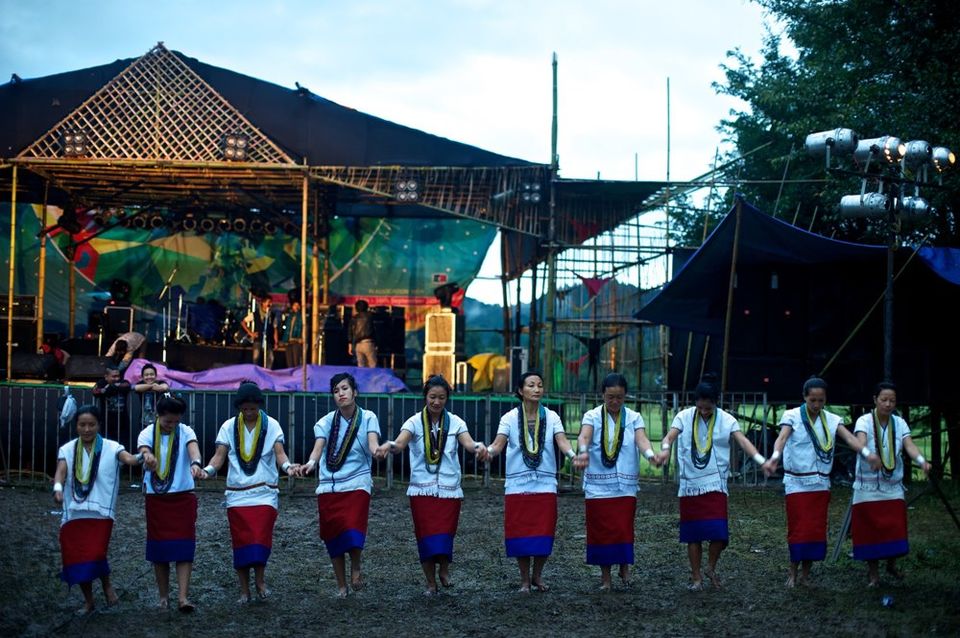 Ziro Valley, Arunachal Pradesh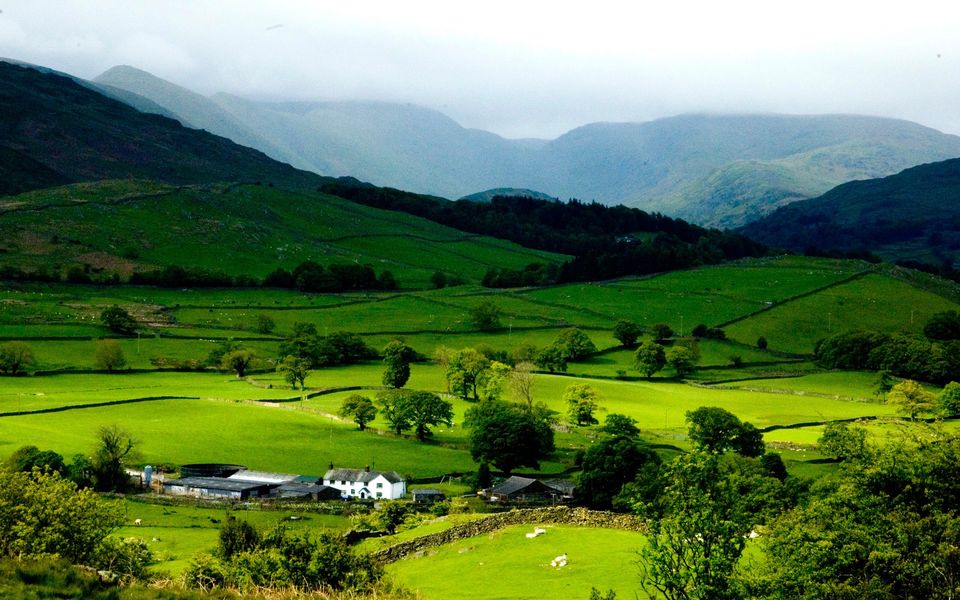 8. Let your heart soar in delight as you roam the many wildlife sanctuaries (48 in total!) trying to spot this exquisite beauty
Sonitpur, Assam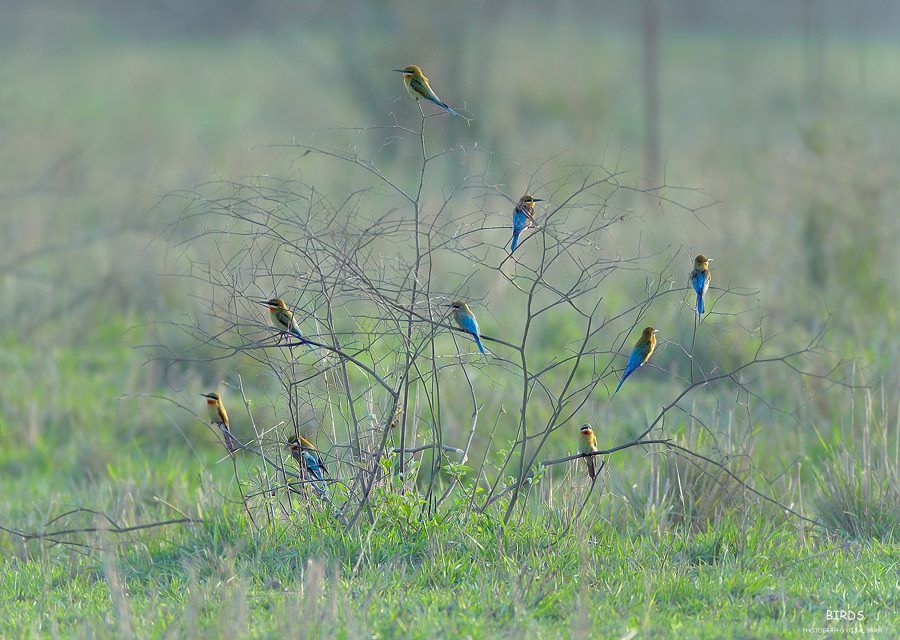 9. And this too
Mishmi Hills, Arunachal Pradesh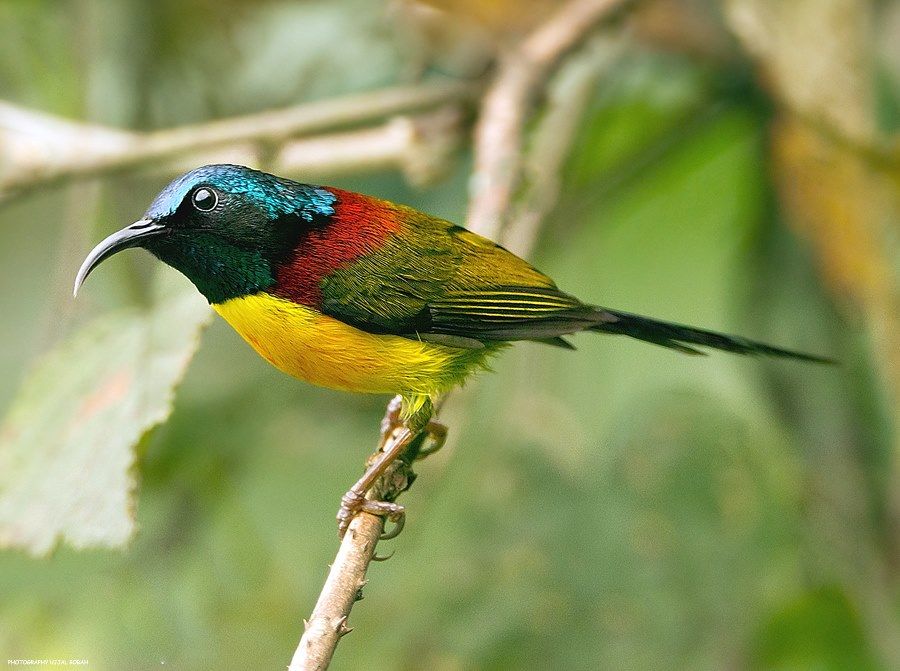 10. A tropical paradise also known as the eternal seat of spring, the Orange festival at Jampui Hills is an affair that you don't want to miss
Jampui Hills, Tripura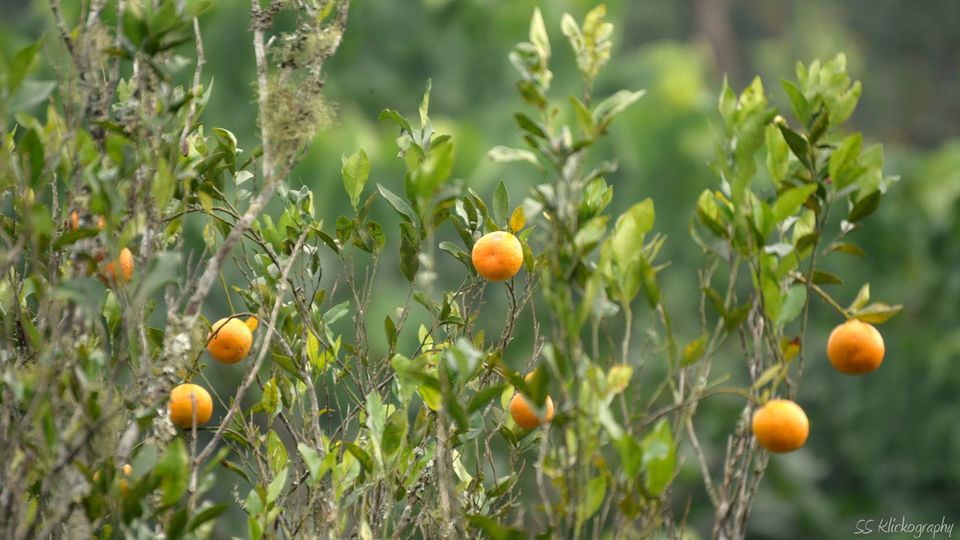 11. Vantage points like Nongnah Plateau will tell you why the name 'the abode of clouds' is oh-so-perfect for Meghalaya
Nongnah Village, Meghalaya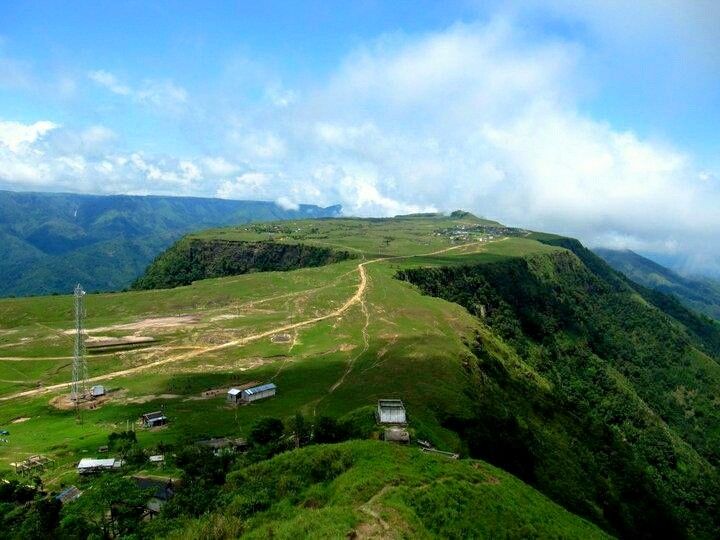 12. Ima Keithel or Mother's Market in Imphal is the world's only women run market place, and it has been so for 100 years
Imphal, Manipur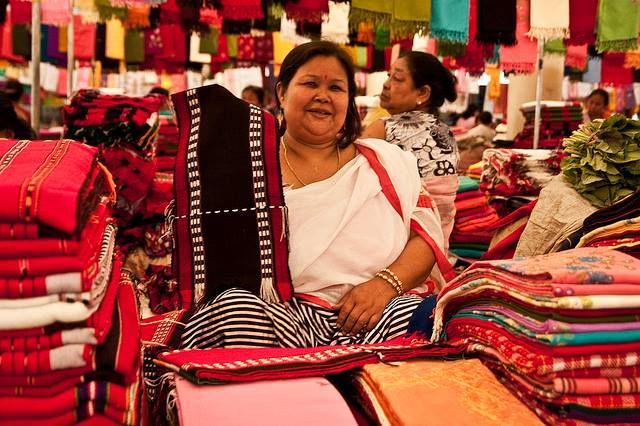 13. The old capital city of Sikkim, Yuksom has a rich history. The name means the meeting of three Lamas
Yuksom Monastery, Sikkim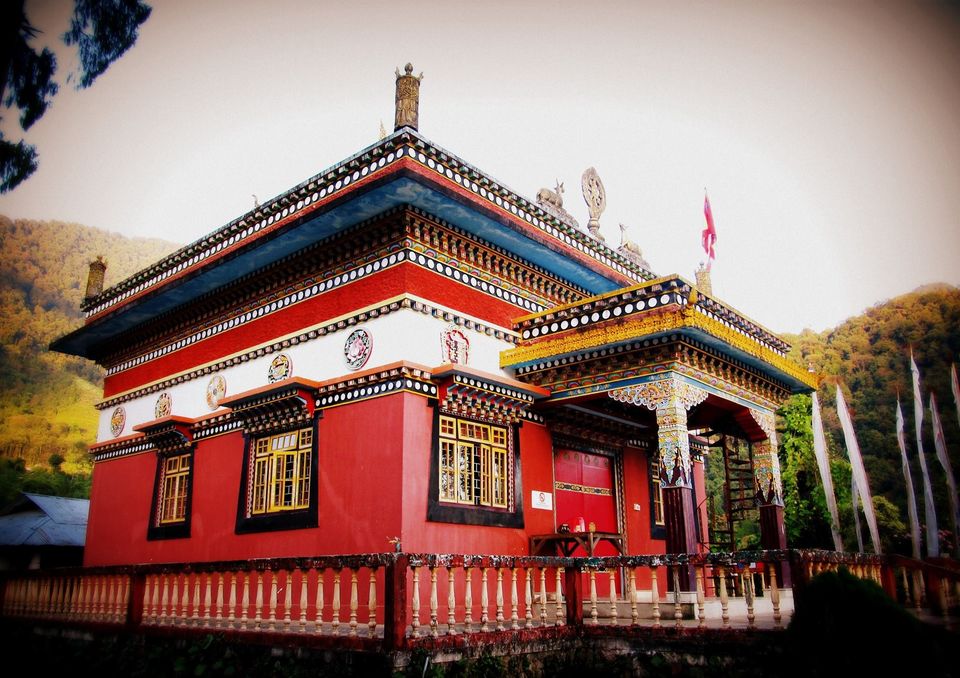 14. Fall in love with the Scotland of the East aka Shillong
Shillong, Meghalaya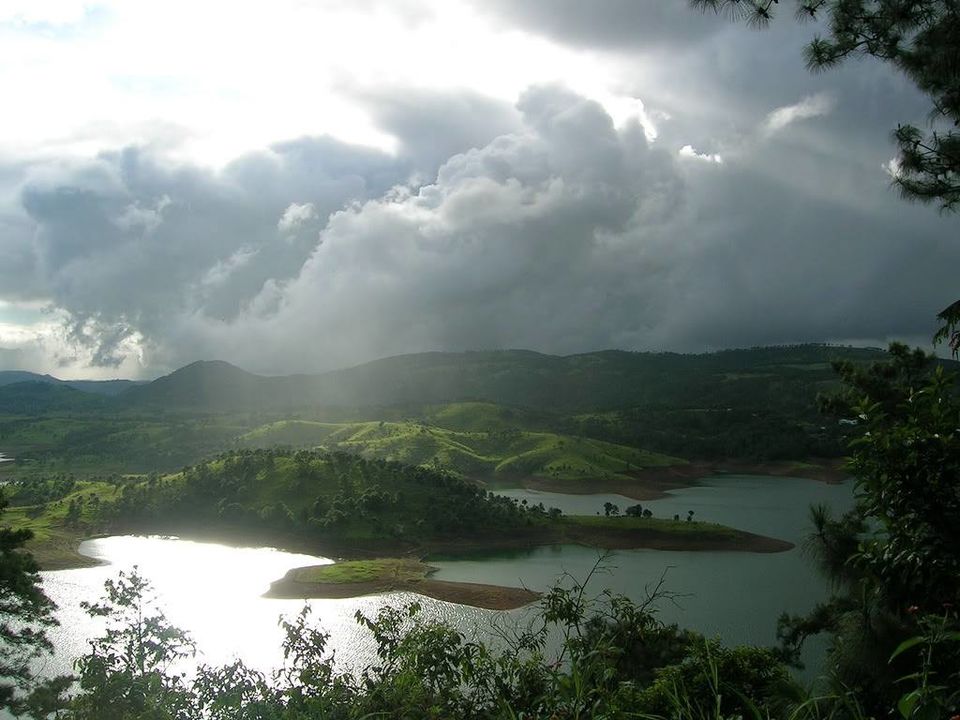 15. The rolling vistas of Mawphanlur will make you want to stretch your legs and watch time pass you by
Mawphanlur, West Khasi Hills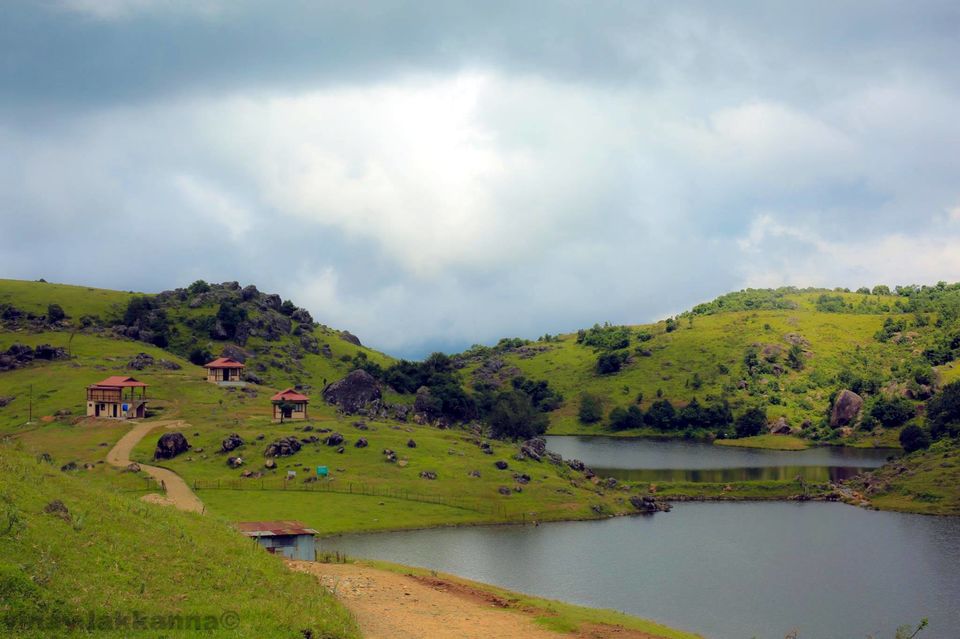 16. The cultural and spiritual hub of Assam, Majuli is also the largest river Island of India. It is considered to be the Vatican of neo-Vaishnavism
Majuli, Assam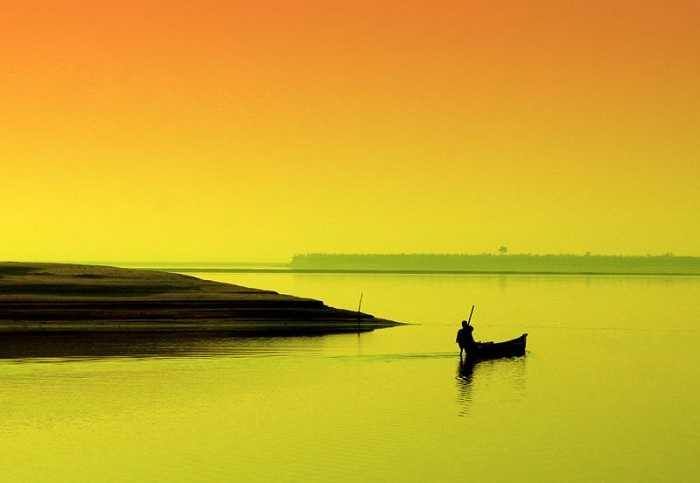 17. Sikkim is home to 515 rare orchid species, 200 of which are the crown jewels of Deorali Orchid Sanctuary
Gangtok,Sikkim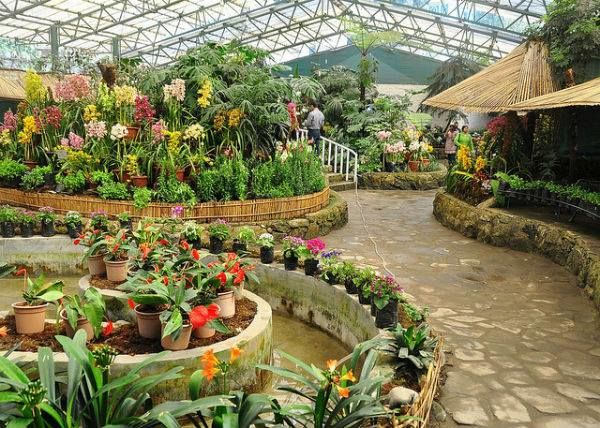 18. Rngaiñ, this dreamlike road to Dawki is an experience in itself
Rngain, Shillong- Dawki Road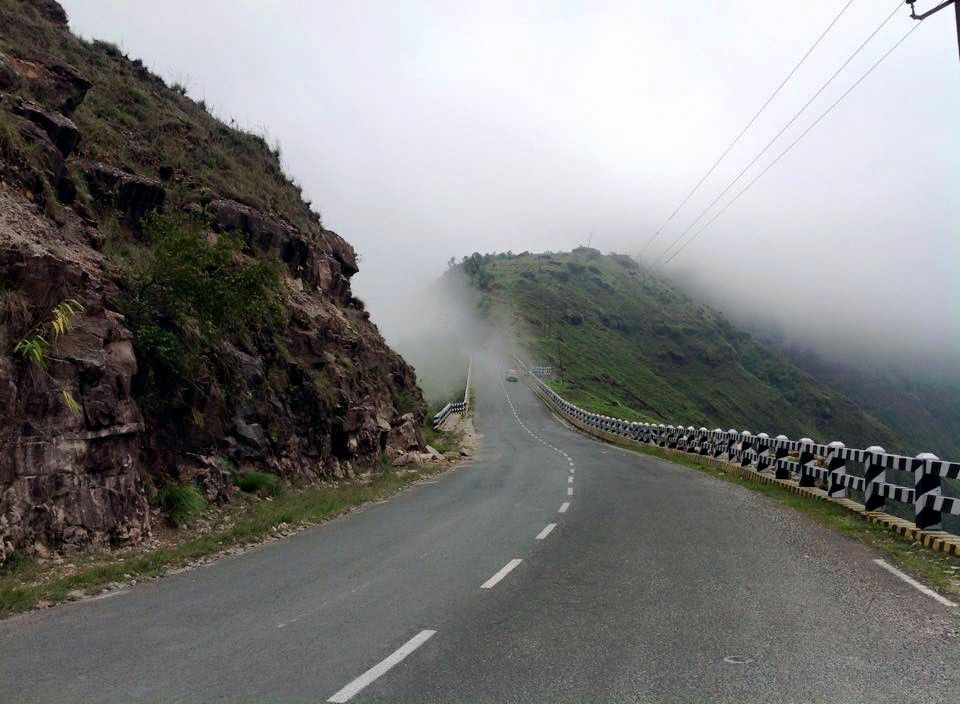 19. Umananda, the tiniest inhabited river island in the world
Umananda, Guwahati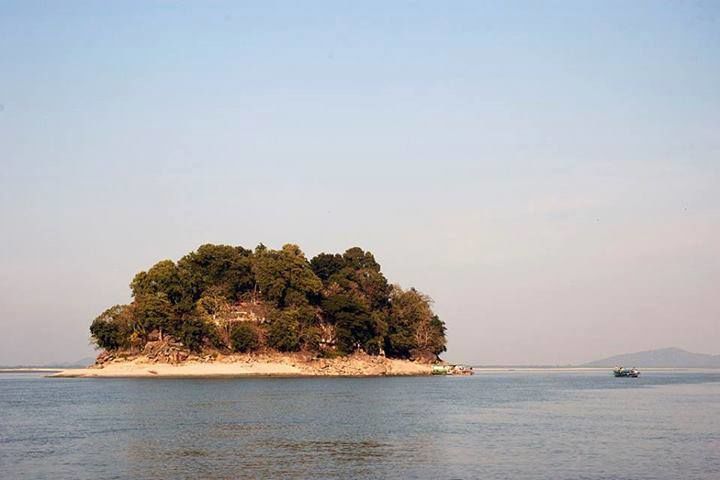 20. The historic village of Khonoma is also Asia's first green village where no one cut trees
Khonoma, Nagaland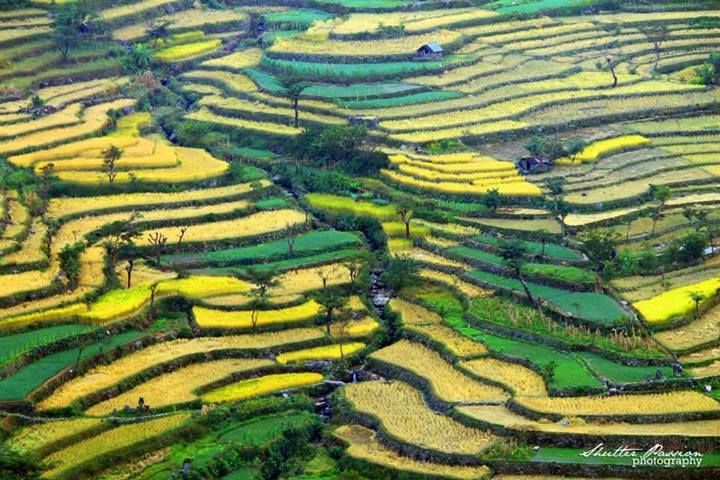 21. Sualkuchi, the Manchester of East is the handloom village of Assam where every house has a handloom weaving the golden threads of Muga Silk
Sualkuchi, Assam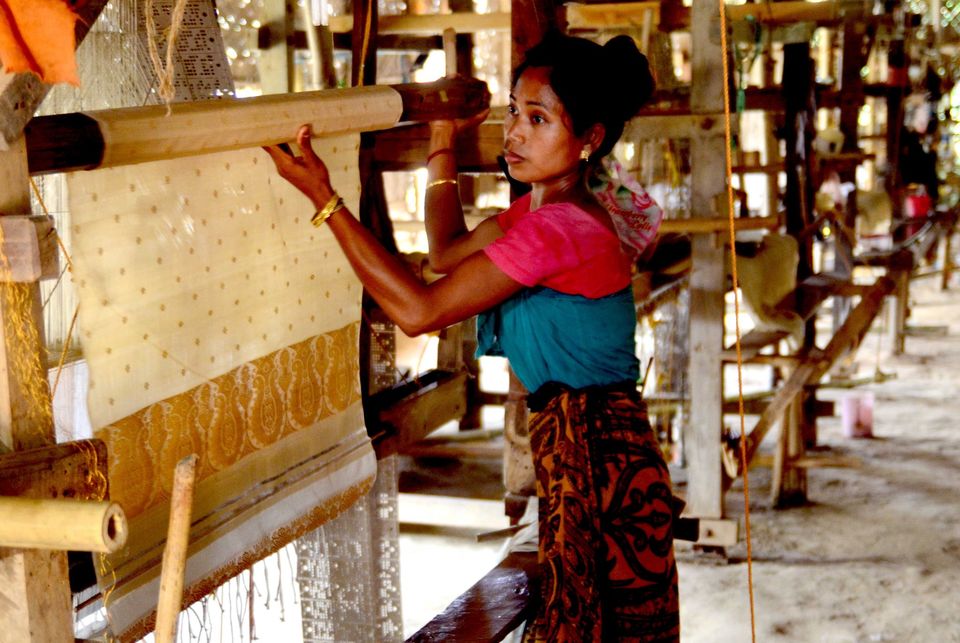 22. The crystal clear water of Umngot River will make you gasp in awe. You will have to see it to believe it
Dawki, Meghalaya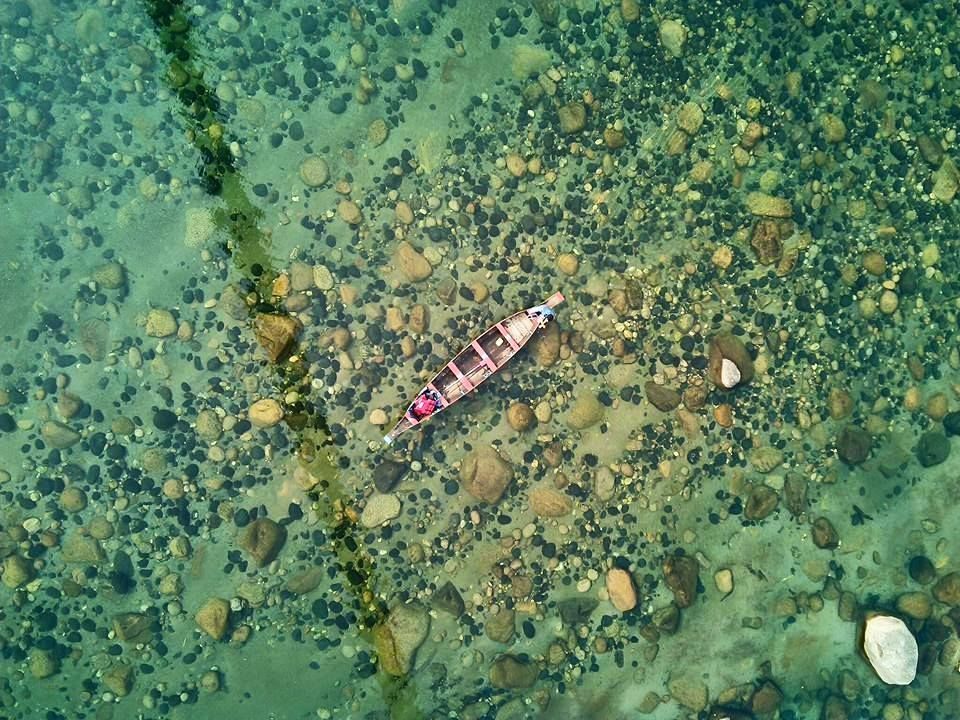 23. Dzouko, the valley of flowers, is a page right out of a fairytale. Folklore has it that the stream that flows through the valley has healing powers
Dzouko Valley, Nagaland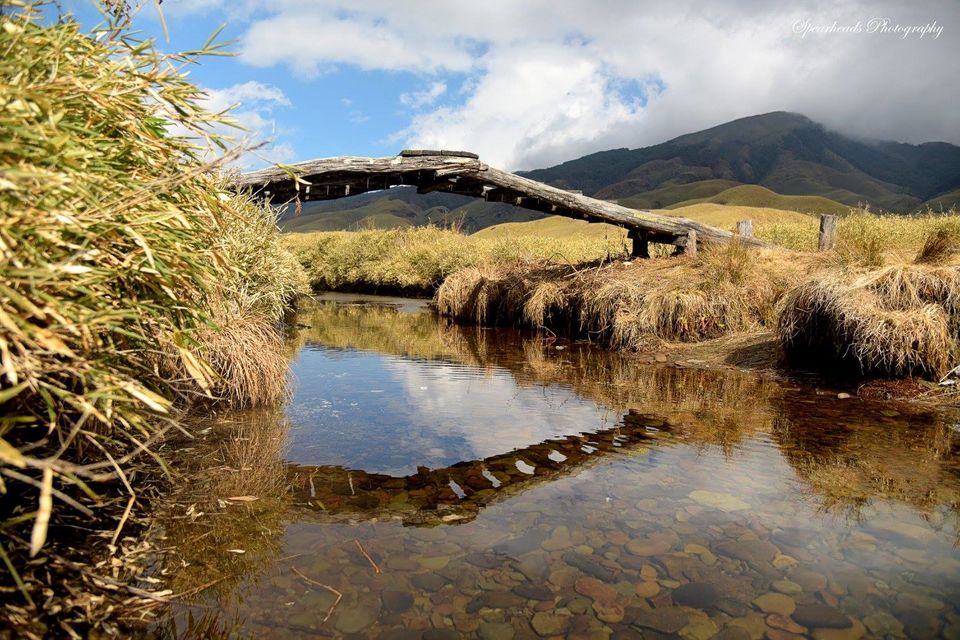 24. As Old Silk Route unfold its rugged charm to your naked eyes, Sikkim will reveal that 'Tso' and 'La' exists in other parts of the country too...
Enroute Zuluk Valley, Sikkim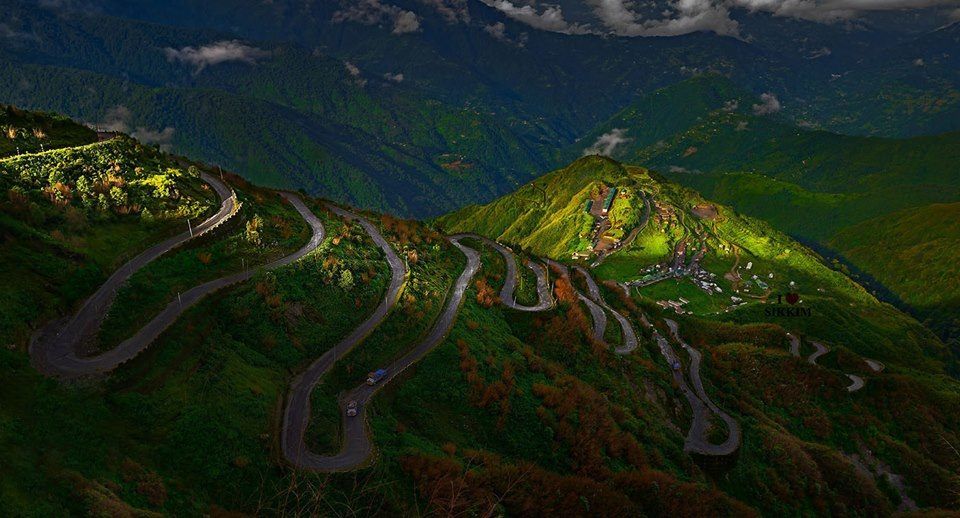 25. ...Like the pristine Tso Lhamo, the highest lake in India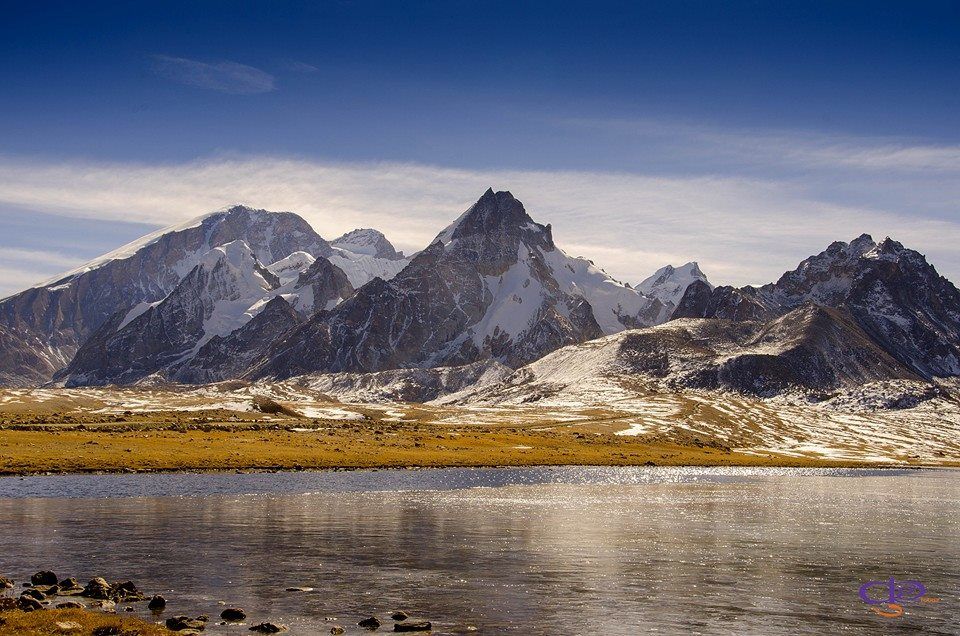 26. Or Tsongmo/ Grudongmar Lake, one of the most sacred lake to the local Buddhists and the Hindus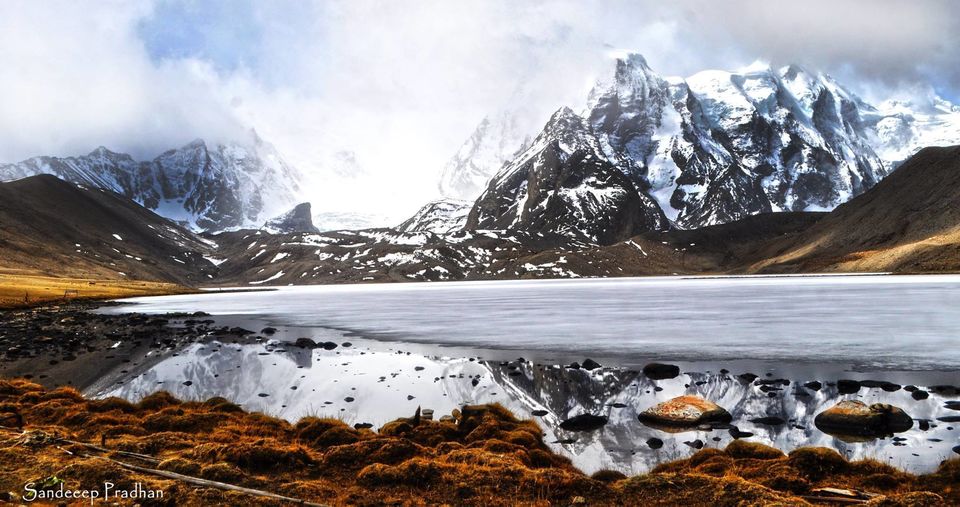 27. Steal a few quiet moments at Kutuha, Dibrugarh which is just off the National Highway!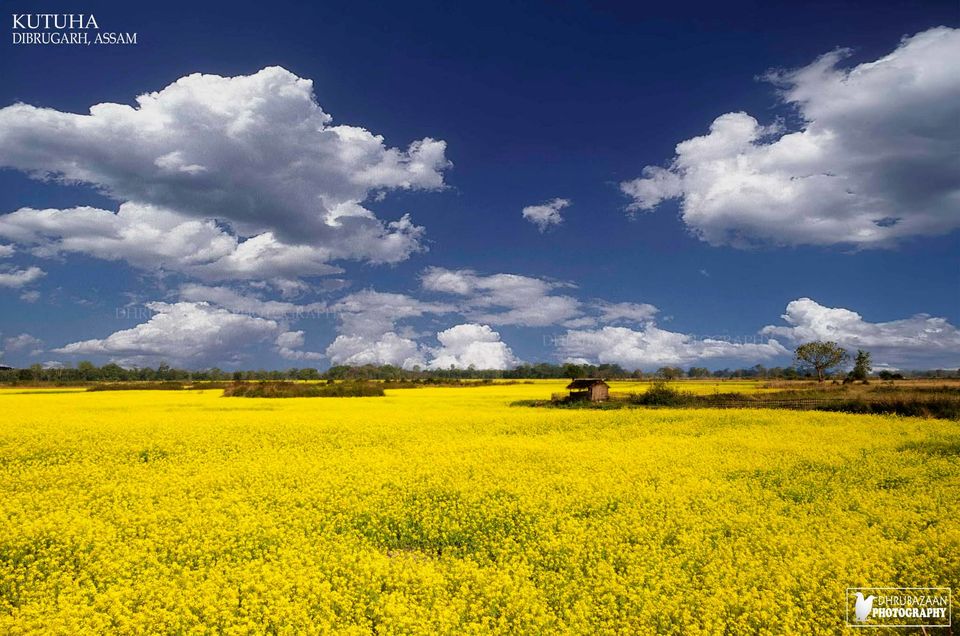 28. Lose yourself in this serene valley around the Penga Teng Tso painted with wildflowers and iced capped mountains
Tawang, Arunachal Pradesh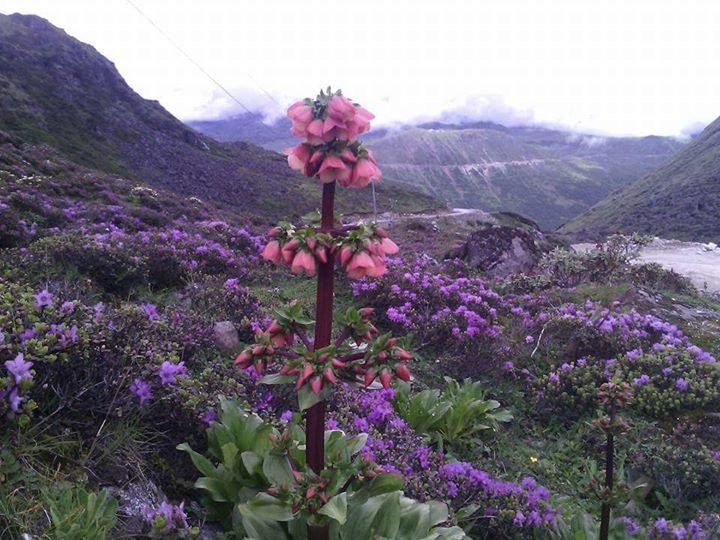 29. Dive in the cornucopia of culture and a world of folklore in the mystical land of the Naga tribes
Naga warriors, Nagaland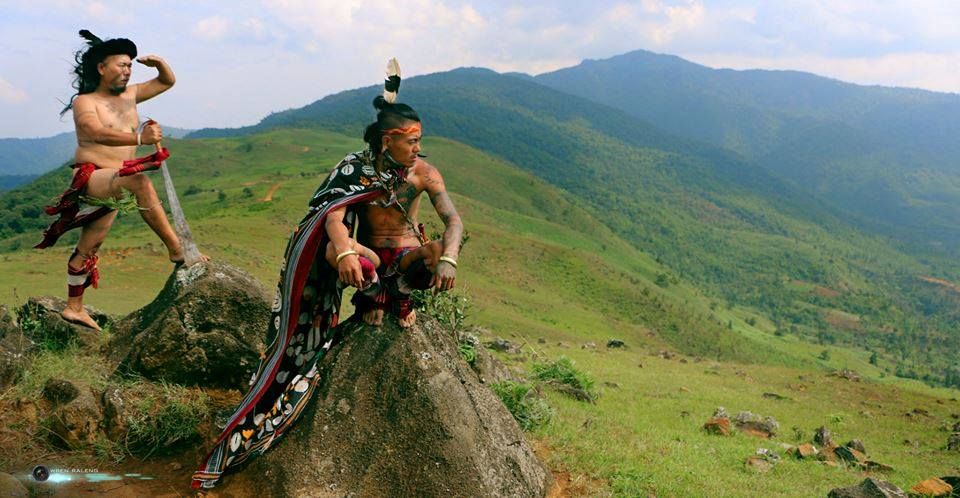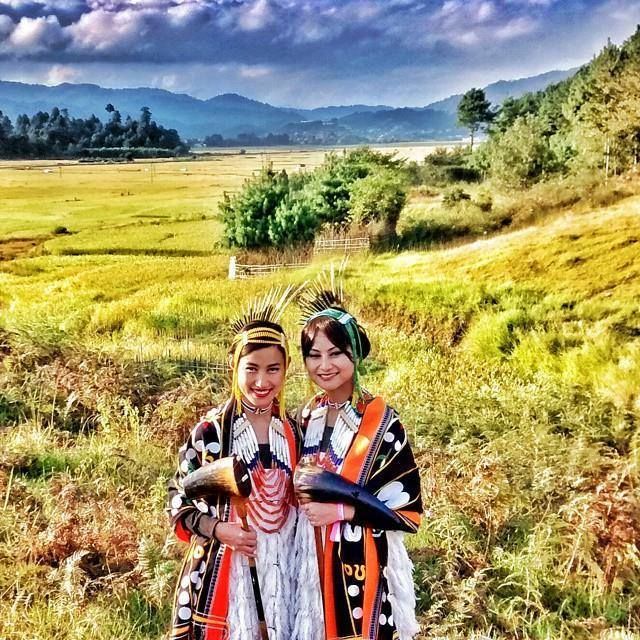 30. Offer your prayers at the Ambubachi Mela, the Mahakumbh of the East
Kamakhya Temple, Guwahati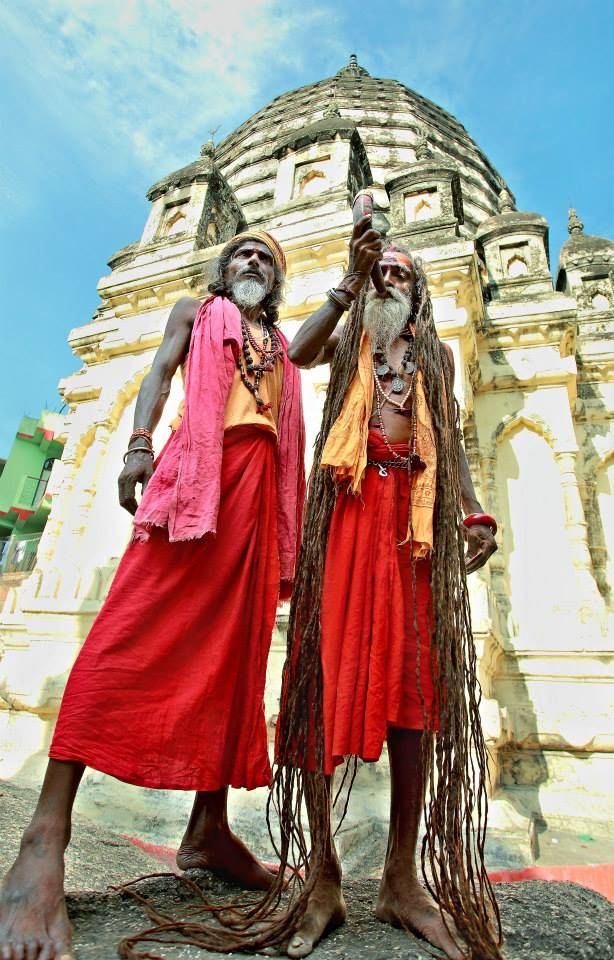 31.The Eagle's Nest Bunker in Nathan valley presents a view that encompasses the whole range of Mt. Kangchendzonga, West Bhutan, plains of Bengal, China, Tibet and the beautiful River Bramhaputra meandering across in the horizon
Nathan Valley, Sikkim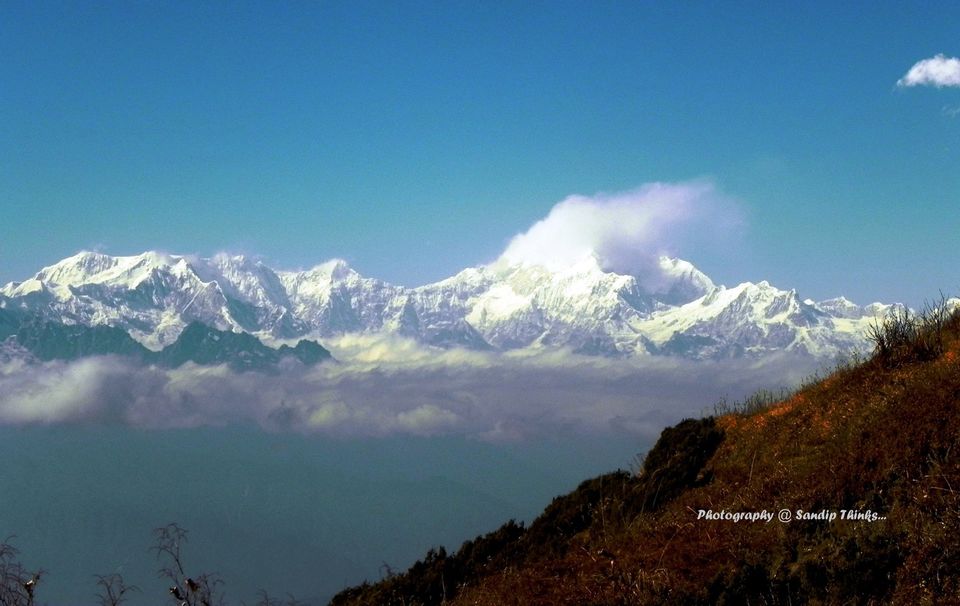 32. The vibrant festivals of Manipur will give you a sneak peek into the beautiful culture of the many tribes
Lai Haraoba festival, Manipur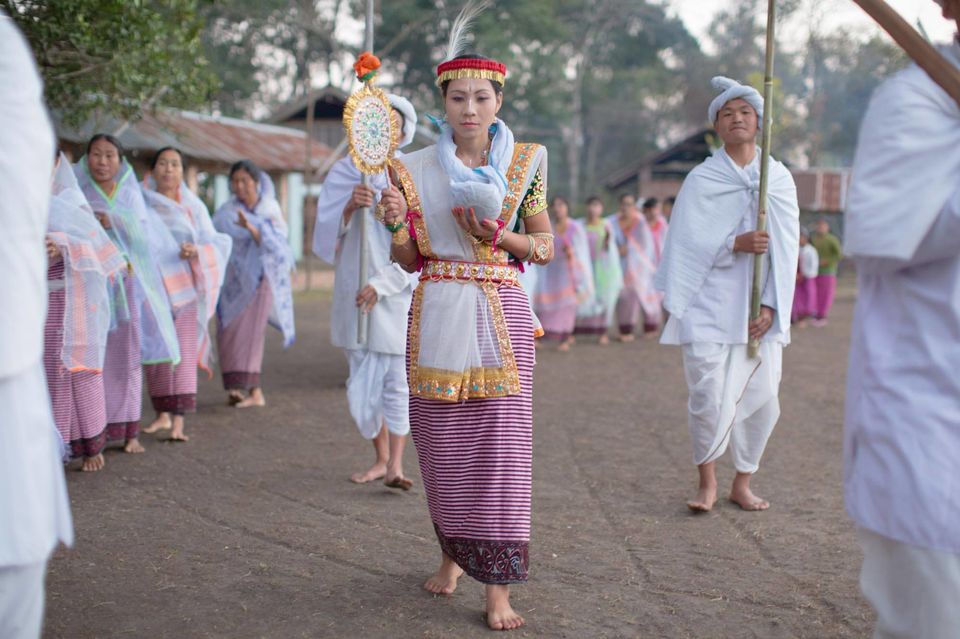 33. Your journey across Northeast is incomplete without admiring sunset by the mighty Brahmaputra
Guwahati, Assam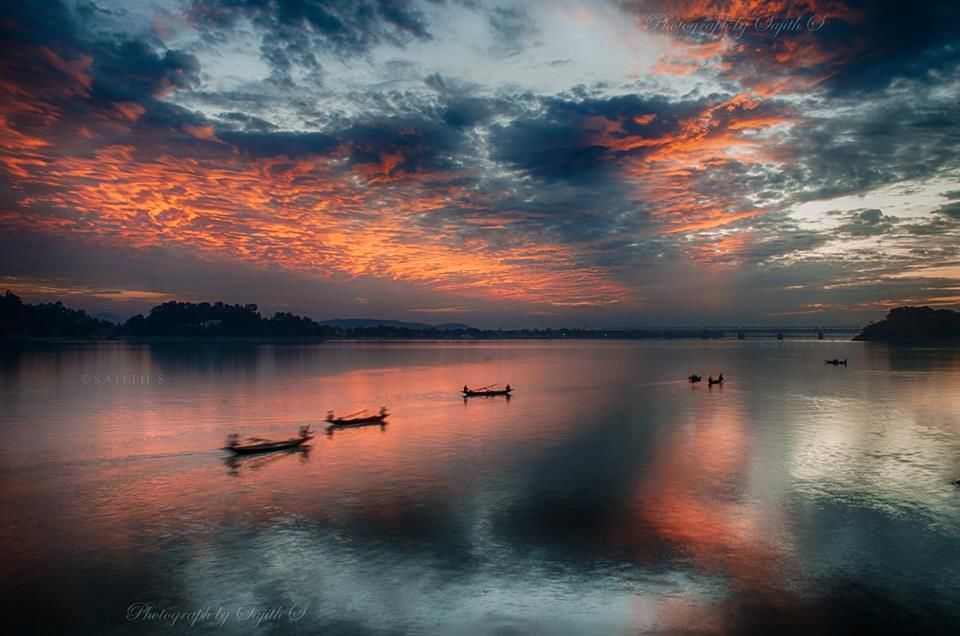 34. A trek to Sandakphu will reward you with the most spellbinding view of Mt. Kangchendzonga
Sandakphu, Darjeeling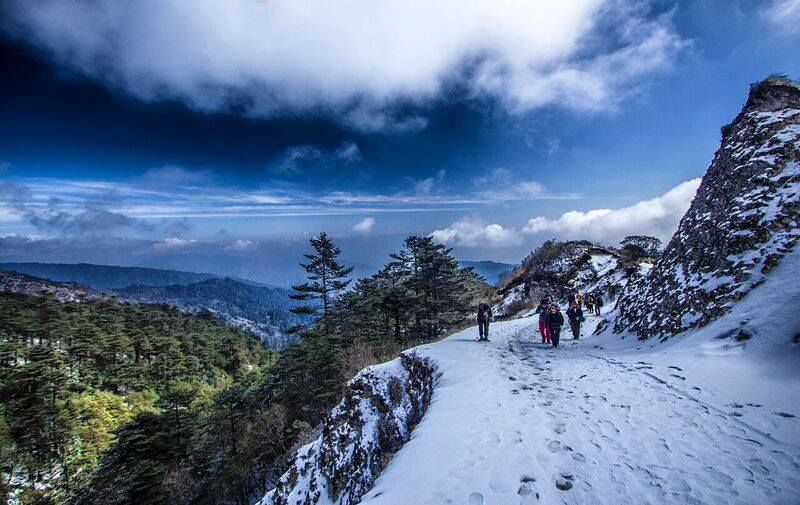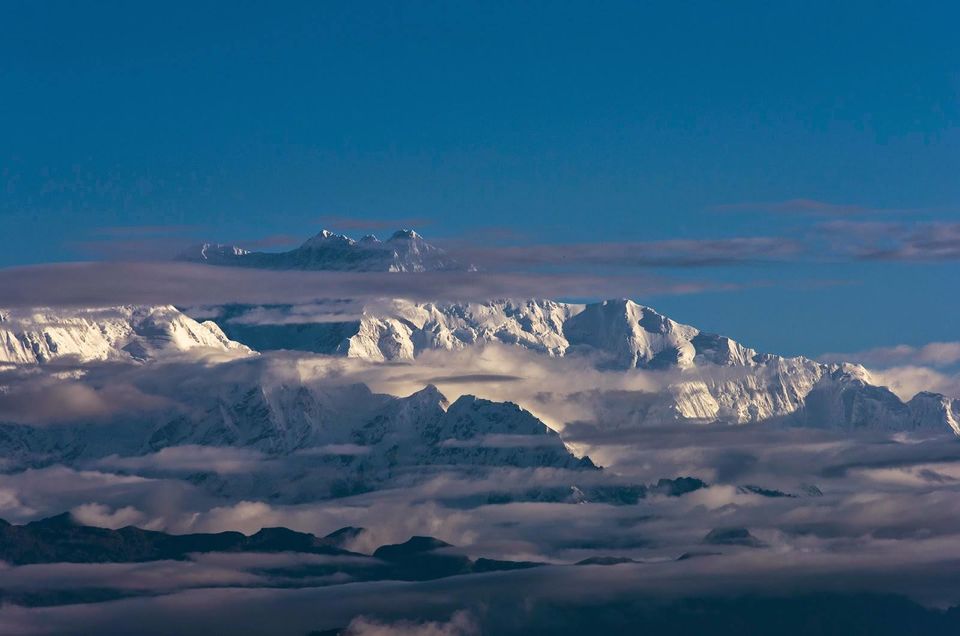 35. Mechuka will strike a chord with spiritual seekers and daredevils alike, the virgin terrain is a perfect balance of stillness and adventure
Mechuka, Arunachal Pradesh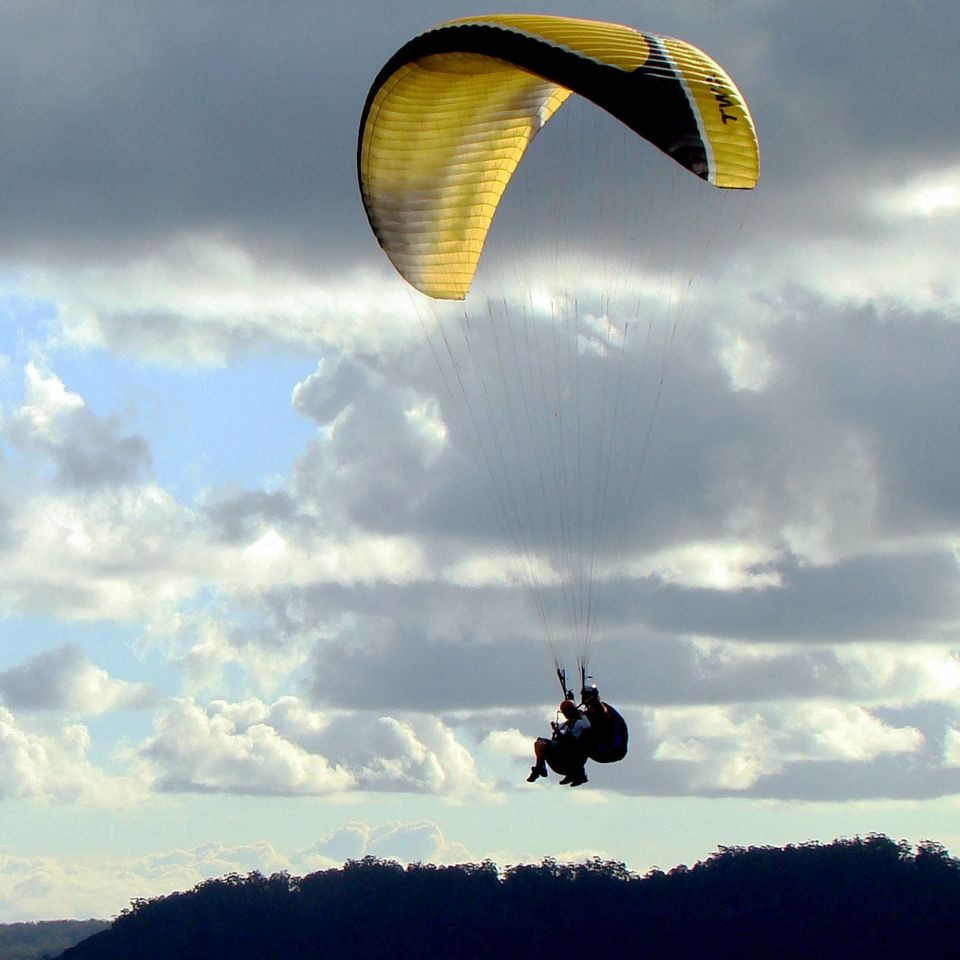 36. Tie a bell at the Tilinga Mandir and make a wish; they say it's always granted
Tinsukia, Assam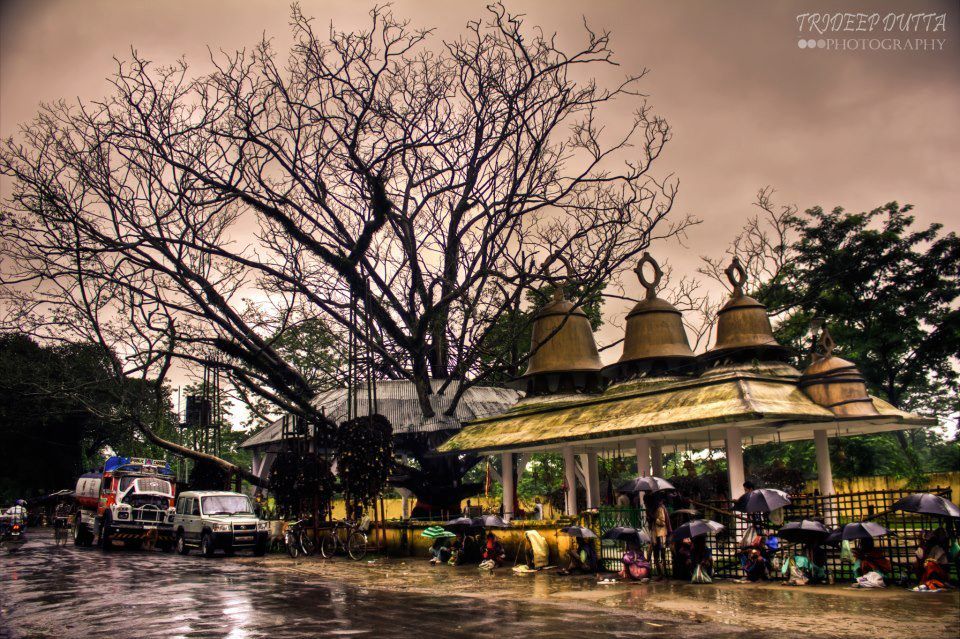 37. Explore one of the caves. There are around 1,350 of them in Meghalaya!
Khasi Caves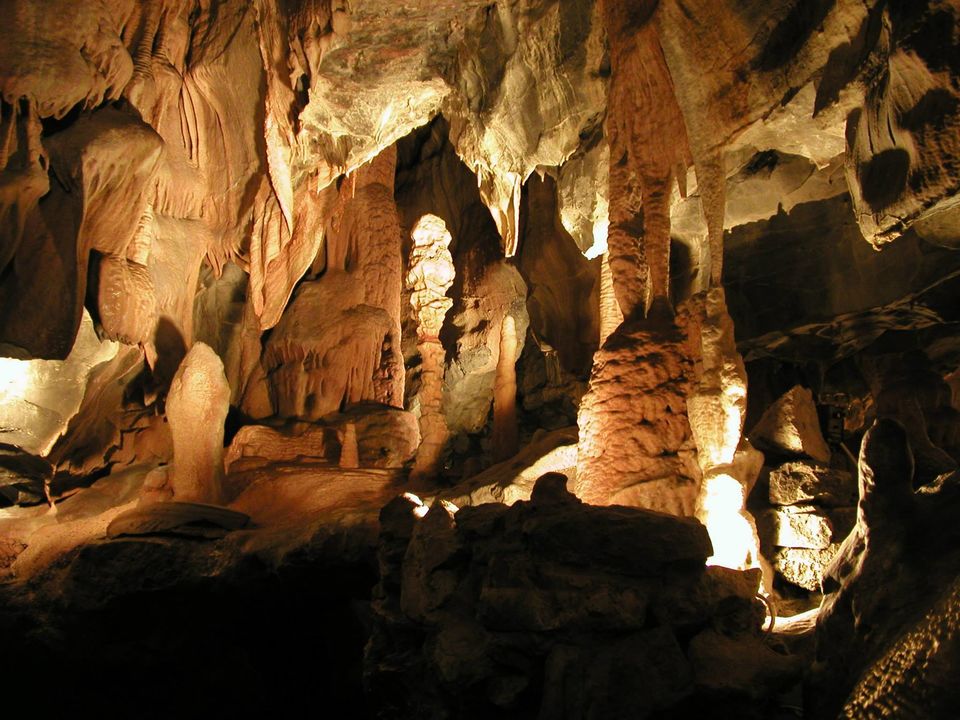 38. Celebrate Bihu with the locals of Assam as they welcome spring by dancing to nature's joyous rhythm
Rongali Bihu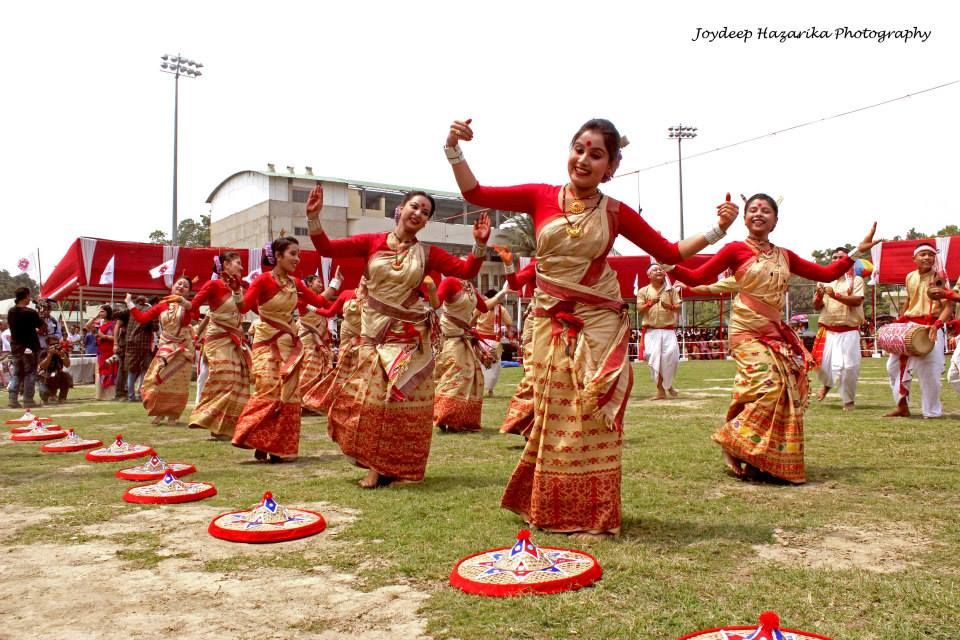 39. The cascading water of Krang Suri Falls is a vision to behold
Jowai, Meghalaya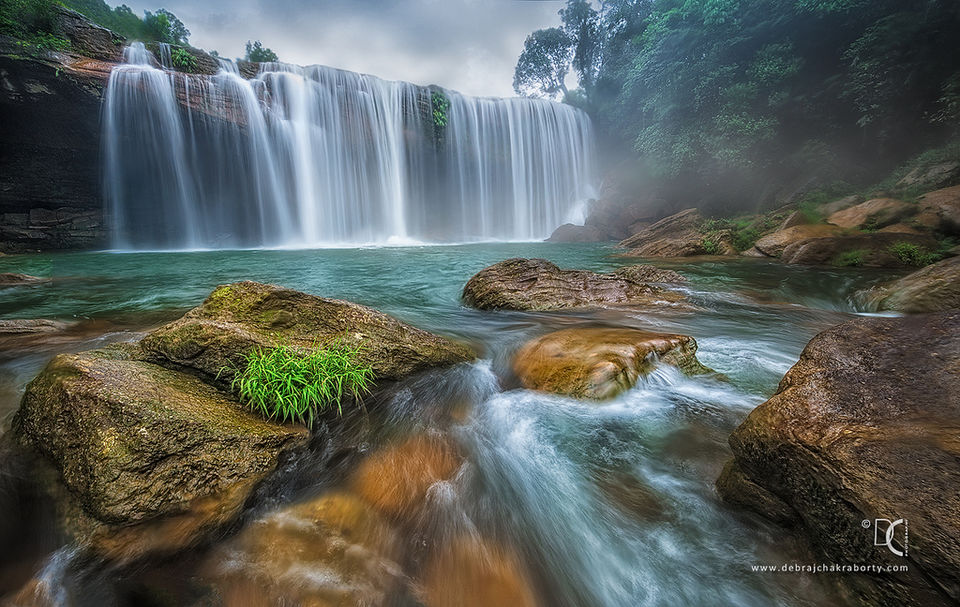 40. Surrender to nature's abundance at the Khangchendzonga National Park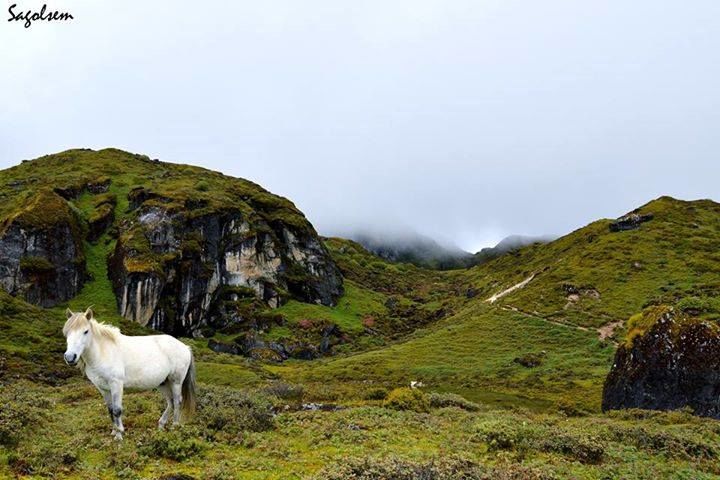 41. The seven sister states are strikingly different and yet a certain kind of magic binds them together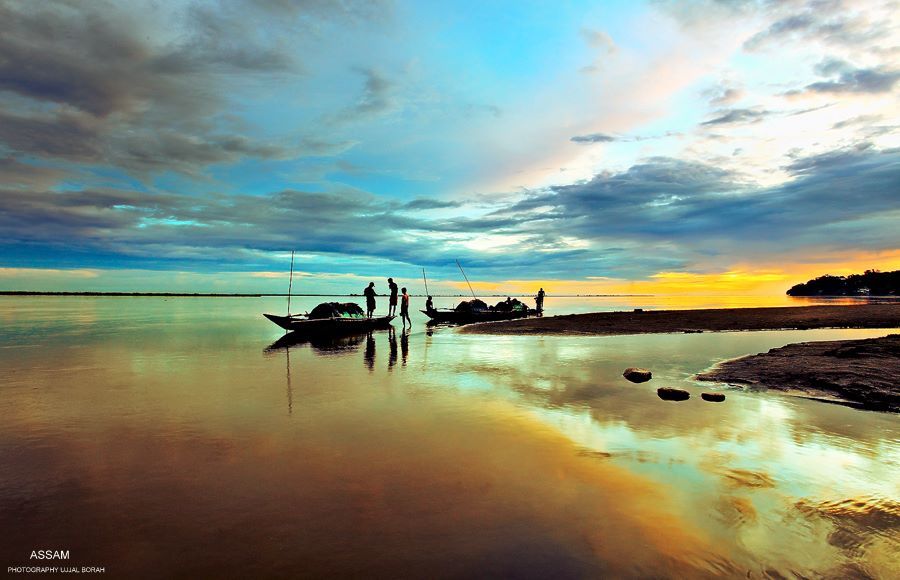 42. A magic that will make you nostalgic even before you bid goodbye to this ethereal beauty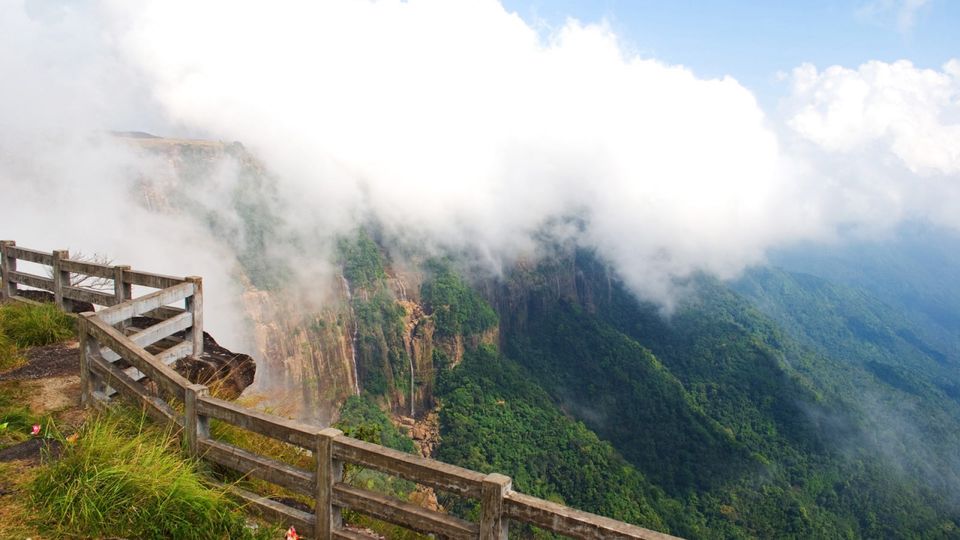 43. And when you do leave, you'll be determined to find your way back to the irresistible arms of Northeast India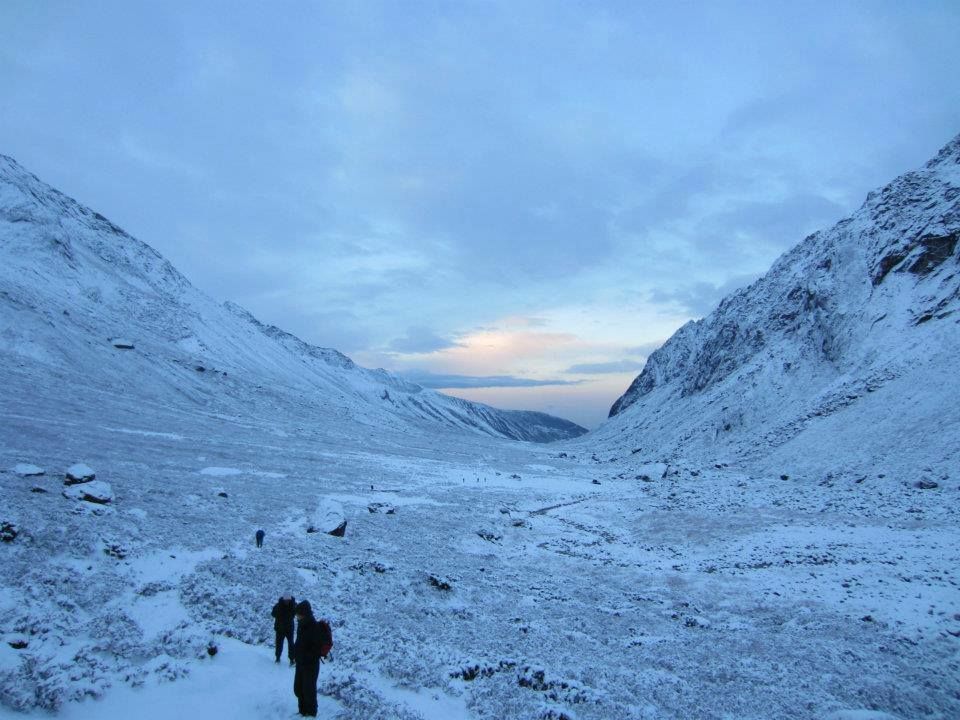 Like it? So are you ready to head northeast! Share if Yes :)