Waterfalls are a magical sight! Their natural beauty and breathtaking view fit aptly in the descriptions of magical fairy lands. The cascading waters and the heights of their fall make one's jaw-drop. These twelve Indian waterfalls are truly wonders of nature.
1) Hogenakkal, Tamil Nadu
A relaxing bath in these waterfalls is said to cure diseases. An oil massage and freshly fried fish for lunch are a perfect combination to be enjoyed here. There are special bamboo boats too!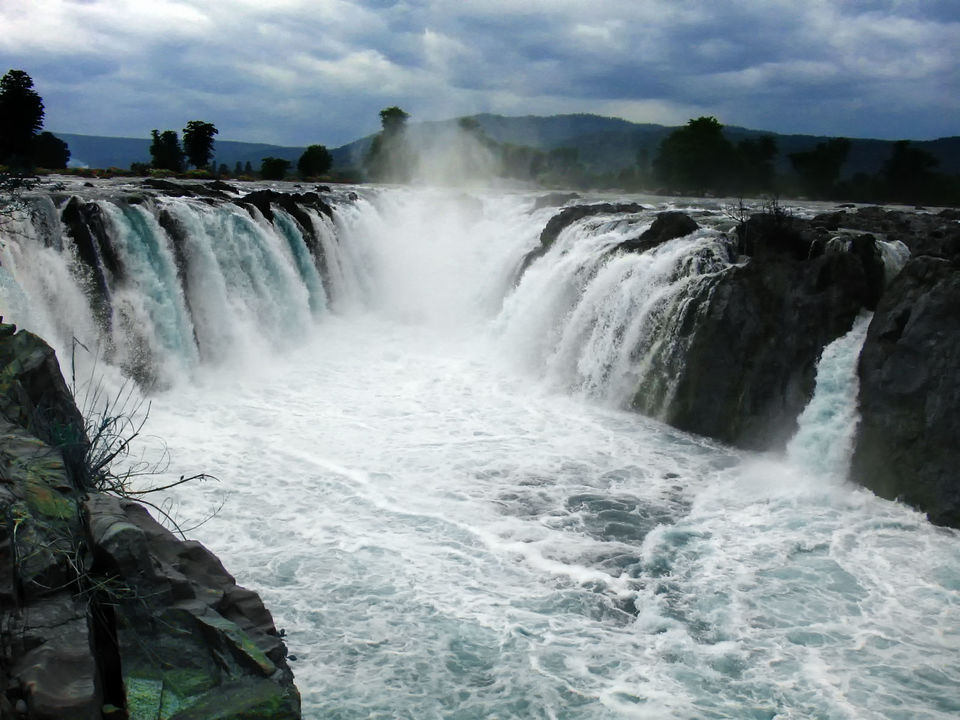 2) Athirapally, Kerala
Seen in Bollywood films like Raavan, Guru and Madras Cafe, these waterfalls are heavenly! You can spot endangered hornbills near and along the exotic scape of these waterfalls located in Thrissur.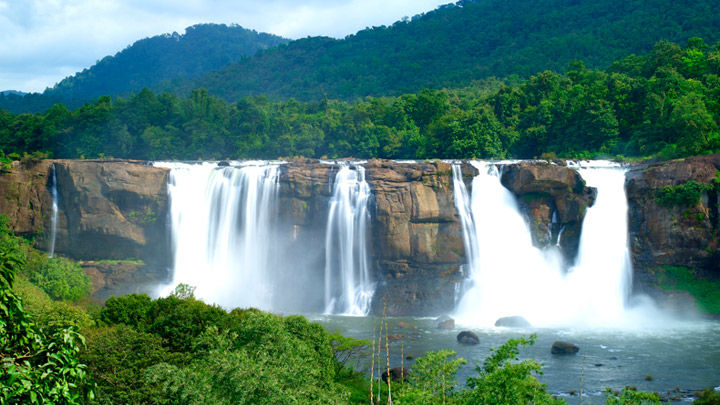 3) Dudhsagar, Goa
You can walk from Karnataka's sleepy Castle Rock station, under the falls through tunnels and along train tracks. Located on the border of Karnataka and Goa, it is four-tiered and literally means "Sea of Milk".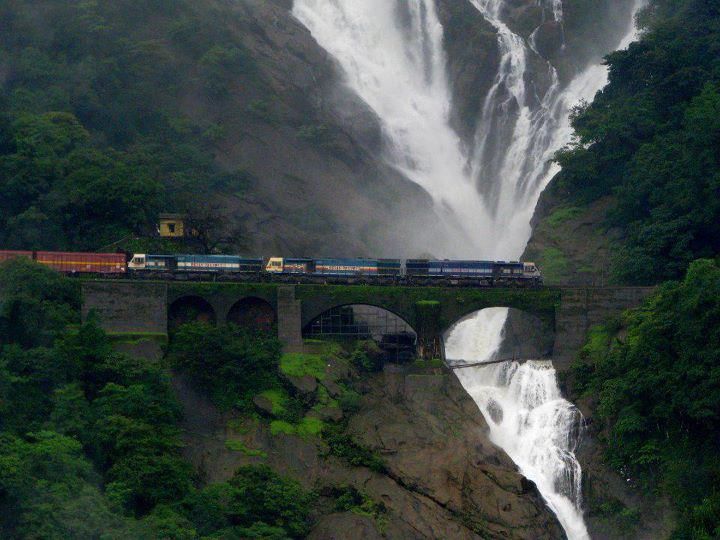 4) Jog Falls, Karnataka
With a humongous drop of more than 800 feet, Jog Falls is amazingly popular! You can walk down 1,500 steps to the base of the falls, and enjoy a refreshing dip in its waters. The falls supply water to the nearby Linganmakki dam, which is a major source of hydroelectricity.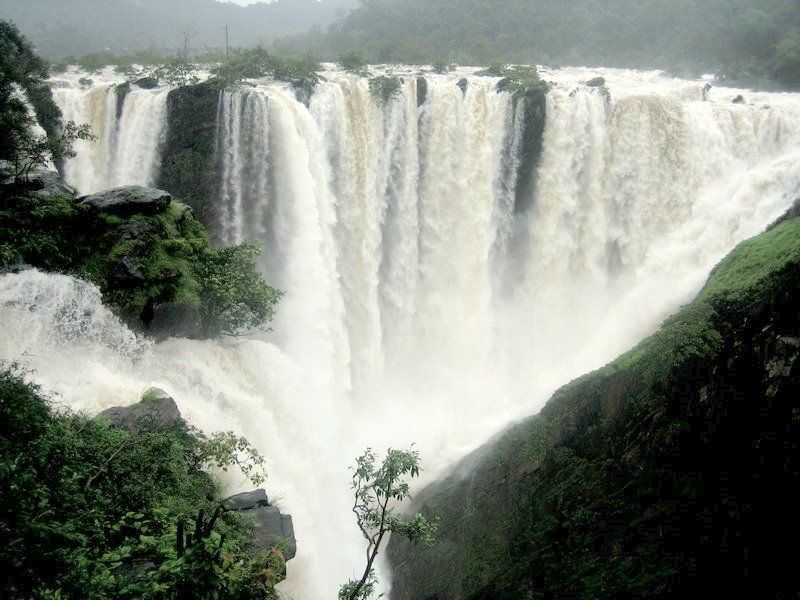 5) Thoseghar, Maharashtra
With a vertigo-inducing drop of 1,600 feet, these are India's highest waterfalls. The perfect time to visit Thoseghar is monsoon in order to be able to see the carpet of flowers.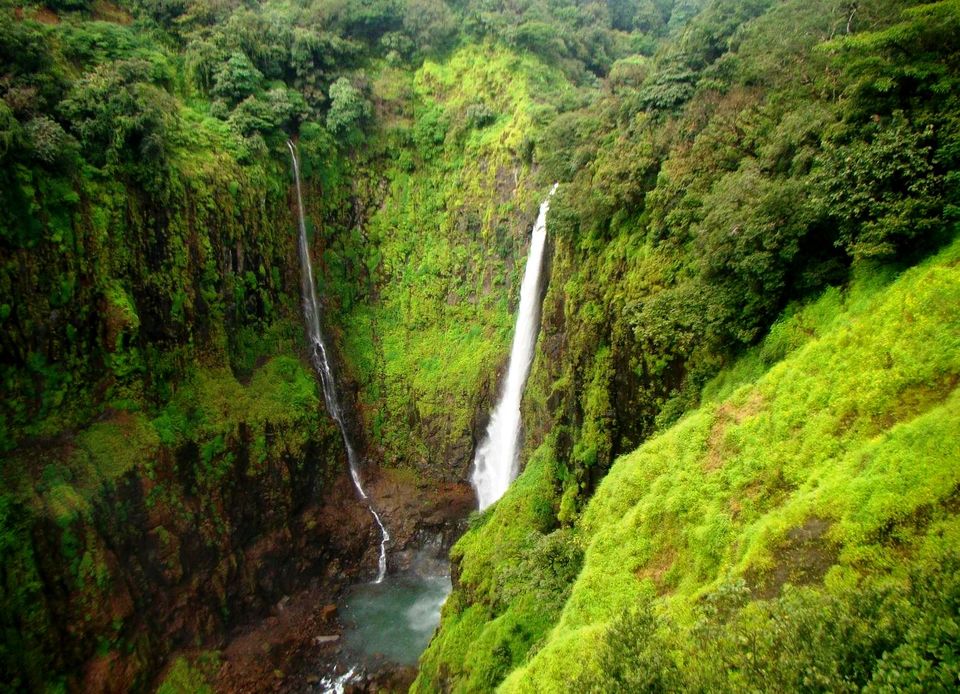 6) Nohkalikai Falls, Meghalaya
Legend has it that these waterfalls are named after a local legend about a woman who jumped from here after being tricked into eating her own daughter! These cascades are a must-visit and a proud possession of this seven sister state.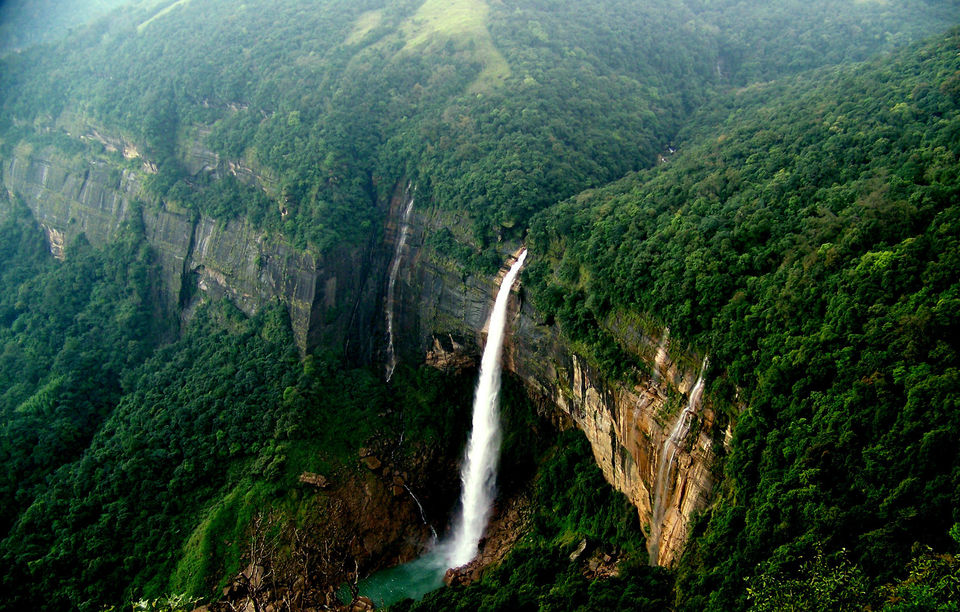 7) Vantawng Falls, Mizoram
The incredibly green bamboo forests and the roaring sound in addition to the stunning gush of water make it a true visual treat.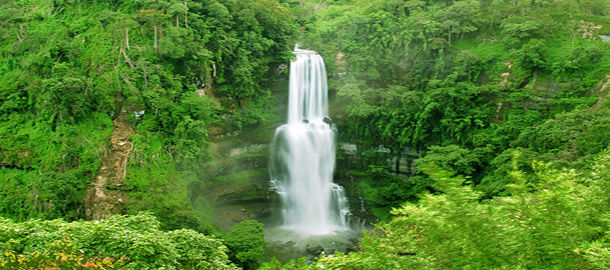 8) Chitrakote, Chattisgarh
These horse-show shaped falls, located 40 km away from Jagdalpur are India's Niagara Falls. The best time to be here is the monsoon, for a beautiful time around the waters.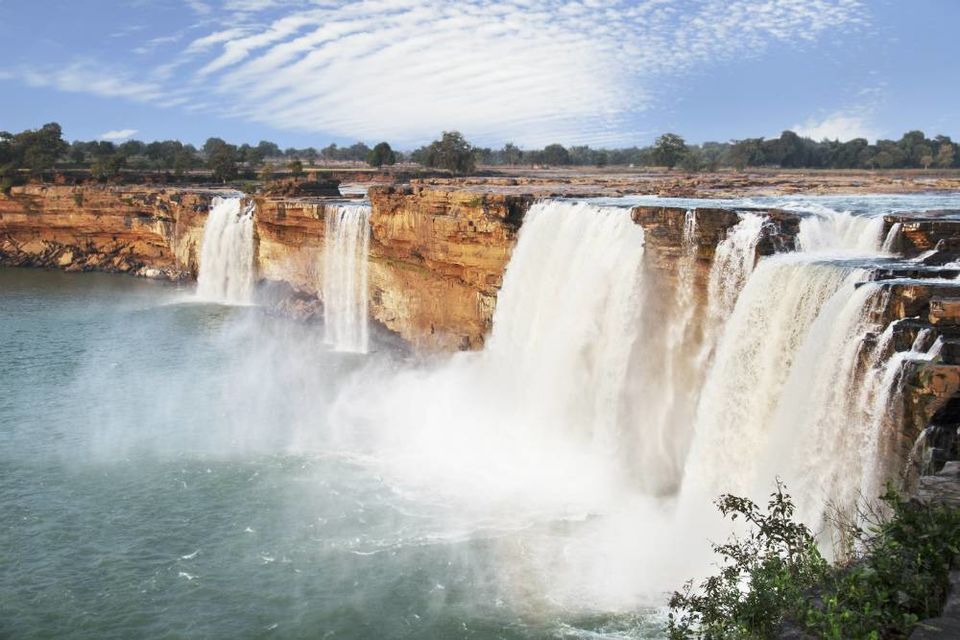 9) Meenmutty Waterfalls, Kerala
Another one in God's own Country, these falls are a stunner! A triple-decker effect is created because the water storms down nearly 1,000ft over three stages. A trek through Wayanad's jungles off the Ooty main road for these cascades is worth the effort!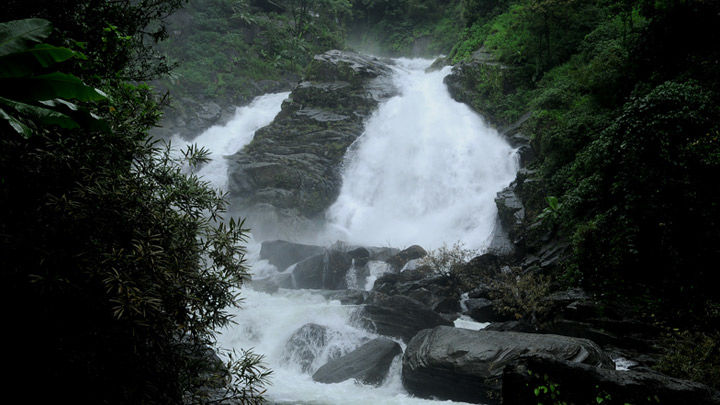 10) Talakona, Andhra Pradesh
Located in the Chittoor district of Andhra Pradesh, in the Sri Venkateshwara National Park, these falls are totally surrounded by wild flowers. Home to Nilgai, Leopards, Sloth bears, Sambar deer, and numerous species of butterflies and birds, this park is wildlife heaven!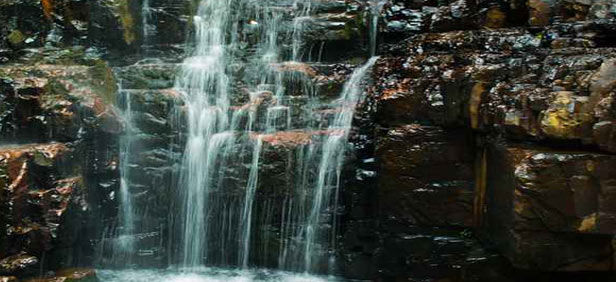 11) Ethipothala Falls, Andhra Pradesh
A mesmerizing sight, these falls are at their best after 6.30 PM when they come alive with a light show. This is the best time to visit these falls located near the Nagarjuna Sagar.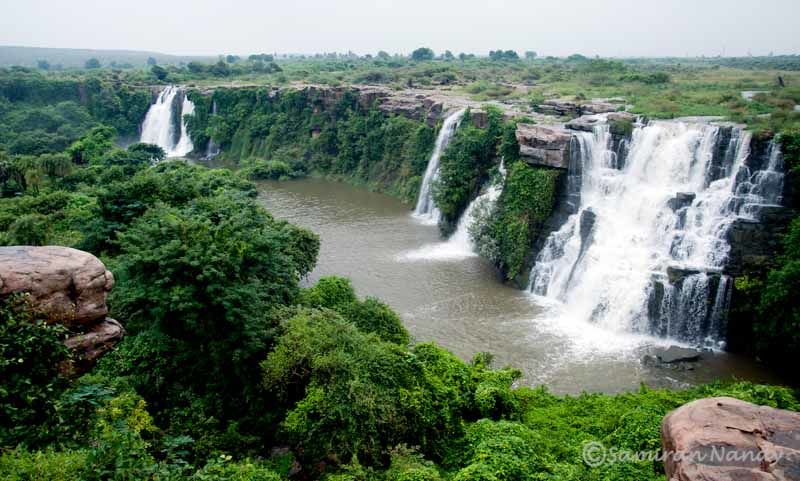 12) Shivanasamudra Falls, Karnataka
These twin falls in Bengaluru are a treat for lovers of photography. Located in the Mandya district of Karnataka and on the banks of the Kaveri river, it is 65 kms east of Mysore, and literally translates to "Shiva's Sea".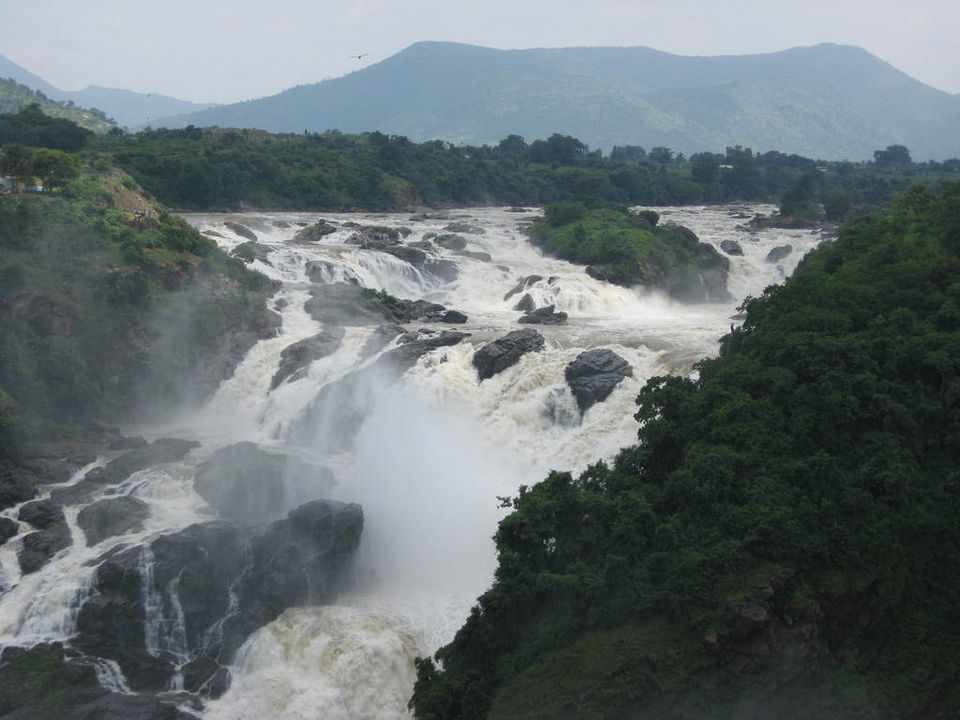 Make sure you don't miss even one of them!