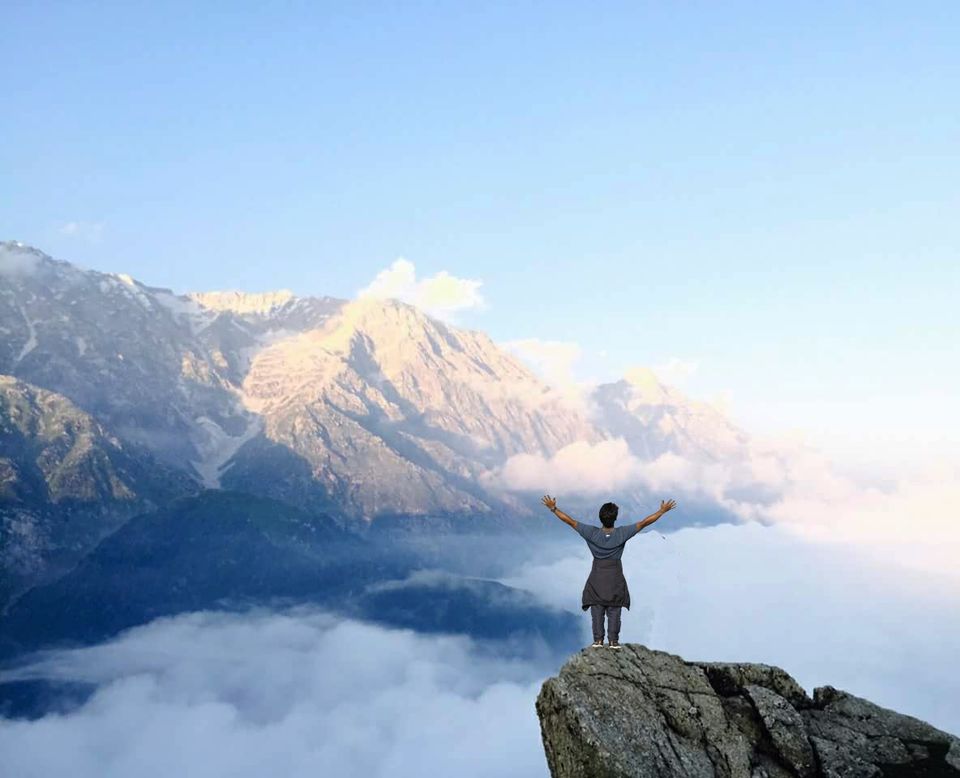 I agree to the point that travelling every month of an year isn't exactly a stud feat. But coming from a disciplinarian middle-class family, travelling for me had been reserved to family vacations. As a child, I never been to any of places of interest except for Mata Vaishno devi and Shiridi Sai Baba. Being cradled in plains of Ganges, I never added 'travelling' to my list of 'Things I Want To Do When I Grow Up'. It took a departure from the academic world and to embrace photography on the path of the highly dangerous, borderline lethal and definitely prone to severe addiction, travel bug!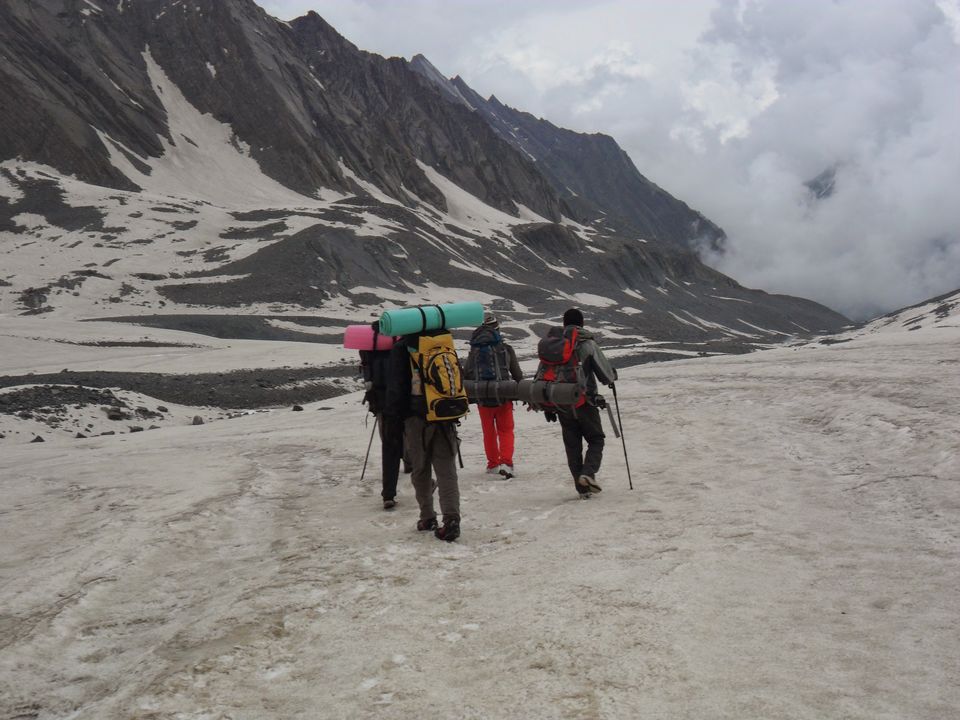 This is not going to be a boring oeuvre of Ritwij Anshuman's Travel Stories of 2017'. Instead, a hopefully helpful guide to travelling every month while keeping a organised job, without exhausting the benediction of 21 leaves per year.
Before getting started, here is a short list of the 12 places I travelled to in 2017: January - Reckong Peo,Kinnaur, February - Unsuccessful hike to Kugti, Himachal, March - Shimla, April - Shivpuri,Rishikesh, May - Triund,Mcleodganj,June - Kheerganga, July - Auli, Uttarakhand, August - Manimahesh Kailash , September - Chakrata, October - Solo trip to Hanol, November - Solo trip to Barlowganj,Mussorie , December - Gulaba,Rohtang.
If you have any questions about visiting any of these places, feel free to ask.
Weekoffs are your better half
To truly make the most of your time as a full-time employee, you need to get into an obsessive relationship with weekoffs. Mark them on your roster and if possible swap accordingly. Change your wallpaper every month or print it out, put it on your desk and memorize it by heart! I guess it's my luck because of which I am working in Tech Mahindra, where I could utilize all my week offs by travelling to Himalayas. My Seniors never disapproved my leaves. But also, to make this work, you need to make your Team Leader happy ;)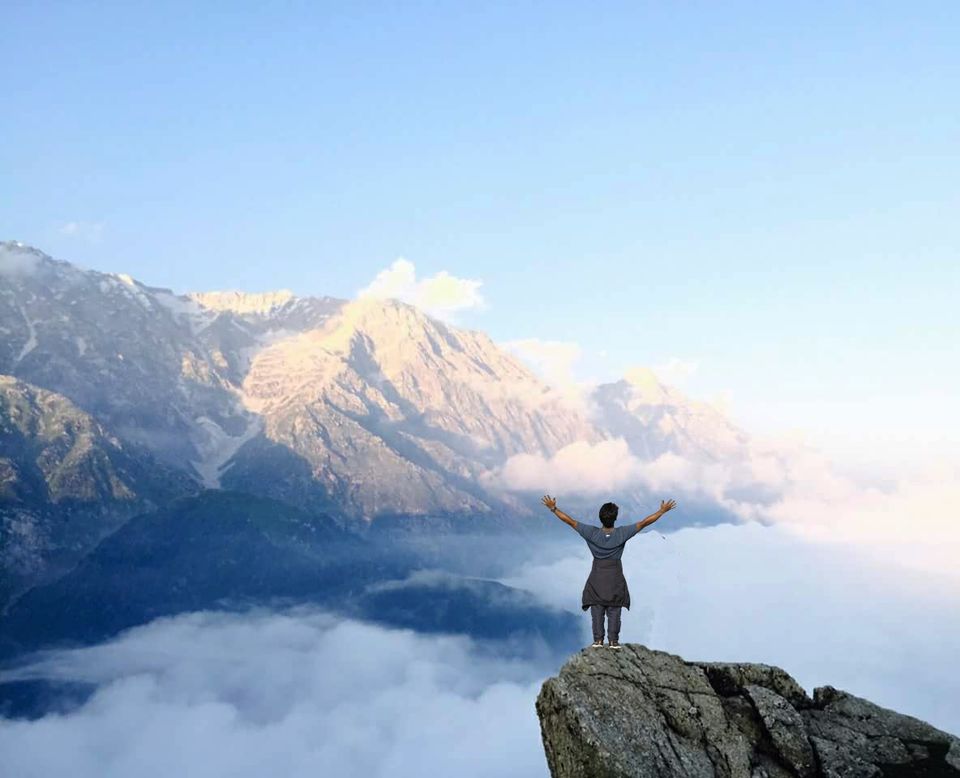 For January, I travelled across interiors of Kinnaur valley. Since the trip was over a week long, I made sure I incorporated the Republic Day long weekend. In February, I trailed on Bharmour hills and and in Holi I travelled with my Mom to experience last snowfall of the year in Shimla.
Be spontaneous
As full-time employees we don't have a lot of control over our time, so learn to let go of excruciating planning to make way for spontaneity. Don't take three weeks to plan a three-day trip. Find out where and when to visit and let the journey unravel itself.
In April i don't want to miss the year's rafting at Shivpuri Ganges with office mates.
In May, a friend of mine was leaving for a trek to Triund, hearing his talk about the trail suddenly captured my imagination and I asked him if it was alright if I went along. Two days after, we were on a bus to Dharamshala.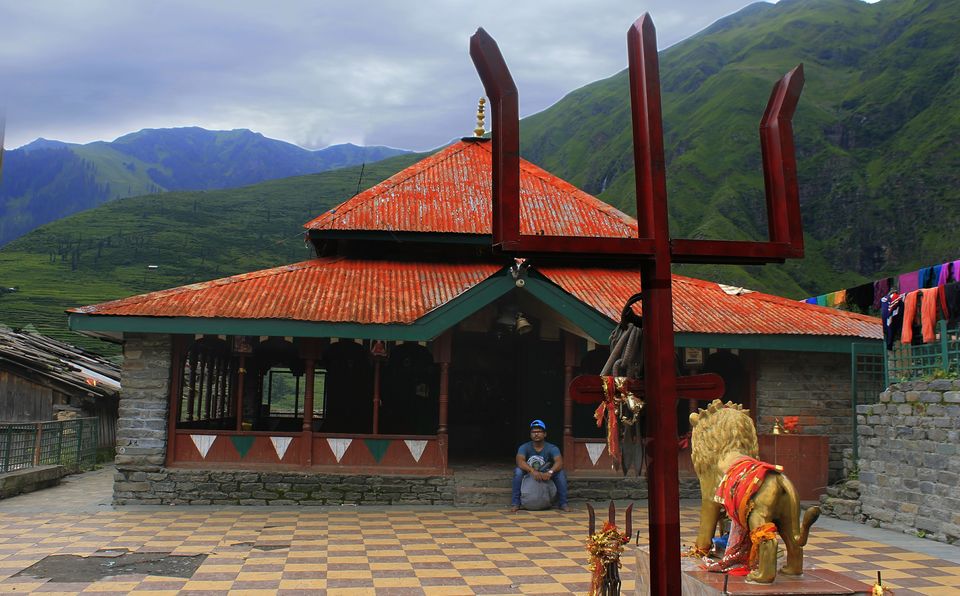 For August, I was not willing to let the Independence Day weekend go to waste, so decided to go on spiritual walk. Within a week, I found myself in valleys of Chamba to visit Lord Shiva's monsoon home: Manimahesh Kailash.
The big deal is to change theme on every trip, make it spiritual or cultural or road trips on bikes. Click landscapes instead of selfies. Wander instead of hiring a guide.
Seek outside comfort zone
The increased frequency of travel starts reflecting on the bank account sooner than you realise, and if money isn't flowing freely for you, then ascribe to the backpacking way of life. Pick hostels over hotels, sharing a room with strangers make for positively interesting experiences more often than not; pick homestays over resorts, if comfort is your priority then live with the locals as they are warm hosts and always give the best possible services.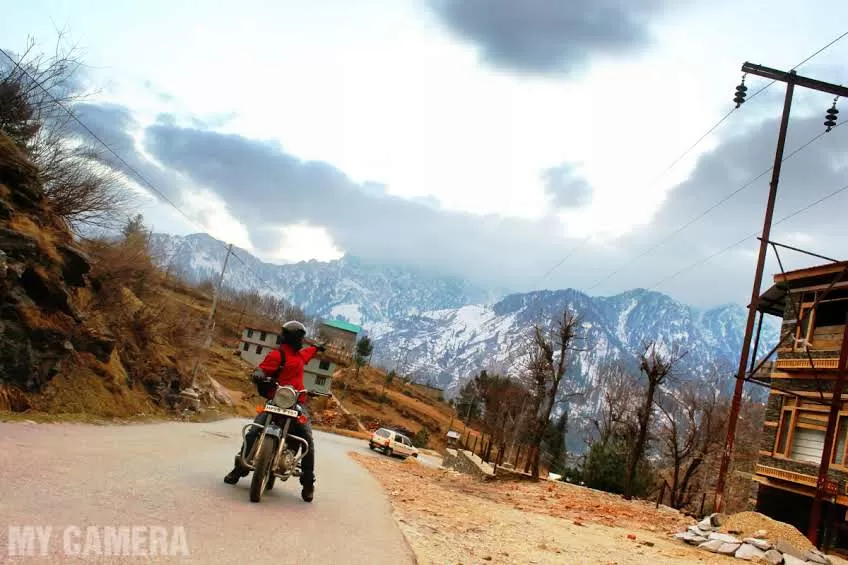 North Sikkim gets extremely cold, arid and dry during winters. Given the high altitude at which Lachung, Lachen, Yumesamdong and Thangu are situated, it's difficult not to feel the physical burnt. But the homestays we stayed at, nurtured and kept us warm with endless cups of tea, yak fur cushions and dinner by the Tibetan stove. Had it not been for the people and their hospitality, it would have been an arduous 6-day journey.
Get smart with your wallet
Travelling is extremely rewarding but experiences, unfortunately, don't make money. Set some budget aside for travelling in the beginning of the month itself. You don't want to be surviving on just travel stories by the end of the year, so save some extra as well! Start budgeting your trips and prioritise what you want to spend money on. If you are flying, then keep the highest chunk of the budget aside for tickets and save on accommodation, if you want to splurge on a resort then find the cheapest way to reach there or if you shop a lot then cut down on fancy meals and eat local.
"If I kept waiting for someone to come along, I would have never left."
A rode this article by a full-time solo female traveller in India. This interesting article was titled, 'If I kept waiting for someone to come along, I would have never left'. Stop waiting for your friends' schedule to match yours; if you want to be somewhere just get up and go. If you have never stepped out alone, start small like Agra or Dehradun (if you are living in Delhi) and once you know what does and doesn't work, take longer trips! You will meet fellow travellers everywhere, and even if you don't, it's fun to be in one's own company.
I hope this insight has been helpful for 10-to-6ers who have been deluded by intimidating inspirational stories that mandate quitting their job for a life of travel. All it really takes is, not an urge to leave, but a burning desire to see what's not seen; live in a way that hasn't yet been lived; feel winds of places not even read; laugh with strangers without speaking, and move hundred thousands of kilometers only to unearth a spectacular milestone within you.
I learn to live. Live to love. Love to see. See to be. And be more - #ritz_himalaya