Day 2: Early morning we left from Anandpur Sahib to Parwanoo where we had a booking at Timber trail.
It took us around 2 hrs to reach our destination
Timber trail is a chain of resorts in Parwanoo. The resort is accessible by cable car which in itself is an extraordinary experience.
This is the place where you can experience nature at it's best. One will feel that they are in clouds.
It was one of the awesome experience we can have
We just sat on the terrace cafe and enjoyed the weather with the awesome food they served.
We just relaxed whole day and did some indoor activites like pool, carrom etc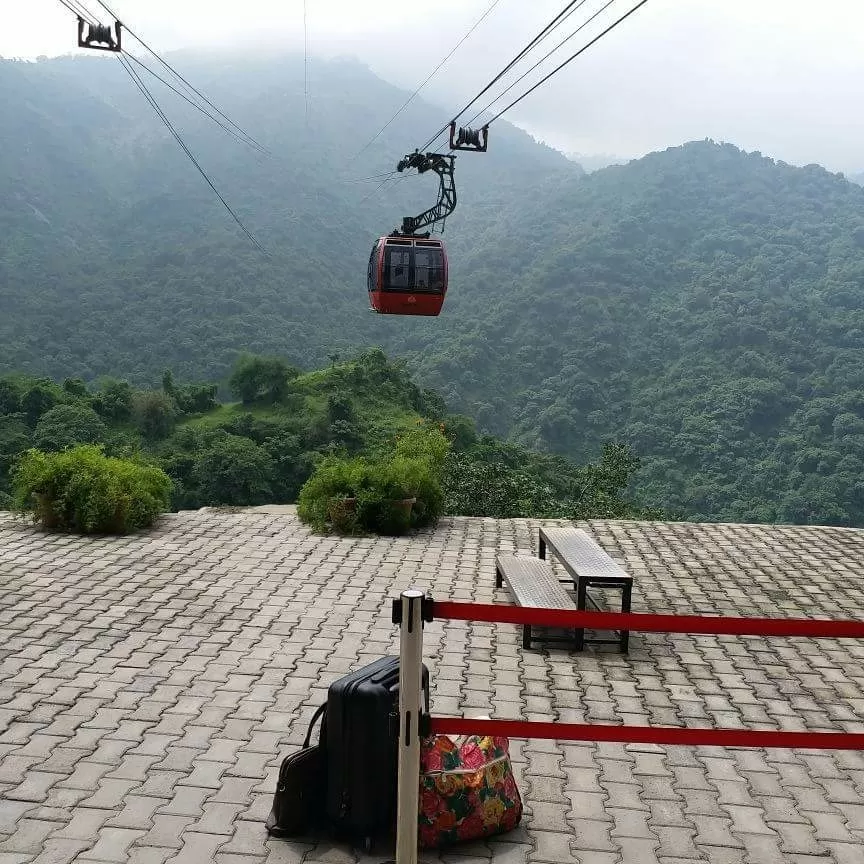 Day 3: We had breakfast at hotel with lots of options in buffet and left for Delhi
This trip was one of the most memorable trip with gurudwara sahib darshan, a beautiful built museum and amazing view at Timber trail
#travelblogger
Day 1: We started from Delhi to Anandpur a city in Rupnagar district in the state of Punjab famous for the largest annual sikh gathering and festivities during Hola Mohalla. The city is one of the most sacred places in Sikhism where the last two sikh Gurus lived and where Guru Gobind Singh Ji founded the Khalsa Panth.
We were heading towards Keshgarh Sahib Gurudwara, one of the five takhts in Sikhism. It is located on NH 503 thats links Kiratpur Sahib and Chandigarh to Nangal.
It is approx 315 kms from Delhi which took us around 6 hours to reach Keshgarh Sahib with 1 stop at Karnal Jhilmil dhaba in between where we had parantha and tea which is must on this highway. There are many dhabas on the way but the most famous stops which one can have breakfast/lunch is Murthal or Karnal.
We reached Gurudwara and start searching for the room which is actually the tough part. We don't wanna try hotels as we like staying in rooms in Gurudwara which are probably known as Sarai's
Unfortunately we were not able to get air conditioned sarai at Keshgarh Sahib and the weather was hot so we do not want to stay in normal rooms. Someone told us about a newly build sarai next to Gurudwara Lohgarh Sahib which was 5 mins away from Keshgarh gurudwara (by car). We left for Lohgarh Sahib and found that sarai and we easily got very nice air conditioned room in just Rs. 600.
We got fresh and we left for Keshgarh sahib ( the gurudwara) for darshan and then we walked towards Virasat-e-Khalsa which is one of the must visit place in Anadpur sahib
Please note that the place has specific timings to visit so please enquire and visit the place accordingly
Virasat-e-Khalsa is a museum which celebrates 500 years of the Sikh history and 300th anniversary of birth of Khalsa
There are 2 complexes at each side of a ravine, connected by a ceremonial bridge:
1) The smaller western complex which includes entrance and with 400 seating capacity auditorium and exhibition galleries
2) The eastern complex contains a round memorial building with permanent exhibition space, two clusters of galleries any many more
Afterwards having a look at each and every small little thing which is must watching and very unique, after spending around 2 hrs inside, we walked to gurudwara sahib to have langar and left for our room to take rest.