When it comes to exploring the world, most people never actually do it. We, as humans, love routine. We like the status quo. This can seem like a great benefit to some, but, we fail to realise that by avoiding any challenges, we stunt our growth.
There are plenty of good reasons why people should travel and explore. One of the most obvious is that people find it refreshing to meet new people from completely new cultures and perspectives than themselves. Also, travelling also helps you in introspection.
Being introspective is often a rare quality in young adults, and with good reason: Slowing down and taking a breather from our crazy lives isn't always the easiest thing to do. And, this is exactly why Rohith Subramanian, the lone wanderer, decided to travel all across the Indian states and union territories, in the last 150 days on his bike, Sandra. 

However, the Grand Indian Tour was just the first leg of his trip. Rohith's '25 Million Metre Ride,' is aimed at biking across India (completed), Europe and South-east Asia with the help of crowdfunding, through his website FundMyDream, a crowd-funding platform.
"Fund My Dream is for those who have the talent, but do not have the wherewithal to stage it. The dream can be anything – arts, dance, publishing, music, photography, theatre, events, start ups, NGO, sports and more. As long as it is a genuine idea which has a timeline to it, we will help," says Rohith.
What made him embark on this exciting journey?
"I read the story of an American man who had a bucket list of things to do (travel the world, meet people, write his own book etc). He is 40 years old now and hasn't checked off even one from the list because he always had an excuse at every point in his life. He has lived a life full of regrets. I didn't want to live such a life.
Moreover, I had met a bunch of people in my life who had the same story which was deeply disturbing, and the story is simple : They were born, went to school, went to college, got a job, got married, had kids, kids went to school, kids went to college and so on.. to add some Bollywood masala into this they had good times, bad times, happiness, sadness but this was the story of EVERYONE I HAD MET AT THAT TIME. I wanted to write a different story, so I took this journey."
The story of Rohith has every element to give you some serious life goals. He didn't use hotels even for a single day and found hosts in every state and every city that he visited. When he didn't find a host, he preferred staying at petrol pumps, railway stations, and even willingly locked himself up one night at the police station. Ask him why and he promptly says, "Various celebrities have ended up in prison, from Mahatma Gandhi to Nelson Mandela, so I thought why not!"
Another interesting highlight about his journey is the fact that Rohith switched to a new profession with every new destination. So if he was an ice cream seller in Tamil Nadu, he switched to a vada pav wala in Mumbai, a bartender in Goa, farmer in Assam, and a fisherman in Manipur.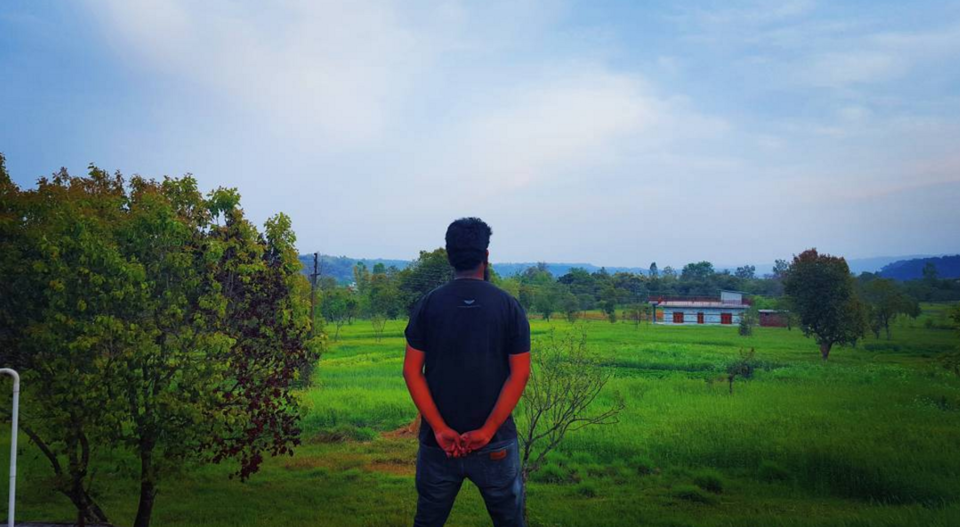 Did crowdfunding help you?
"Crowd funding helped on day one, but now there are brands who are paying me enough to travel. It was a passion, but now it's my profession. It's funny how people criticised me for leaving everything and travelling but now times have changed and they are looking up to me for travelling and making a living out it.
Nobody would give a 21-year-old guy money for riding. There is no track record of me doing this before. I started with a crowd funding campaign through which I managed to gather 5 lakh, which was enough for the Indian leg. Looking at this, the brands came in which was sort of an endorsement. My social following has also increased. I have around 10,000 followers on Twitter and 7,000 followers on Facebook," he reveals.
Rohith's beard is sponsored by Ustraa, who are his beard oil-and-grooming partners. He is also sponsored by many others such as Wicked Ride for fuel, Zeus motorcycle gear for riding gears and Wrangler for his apparel.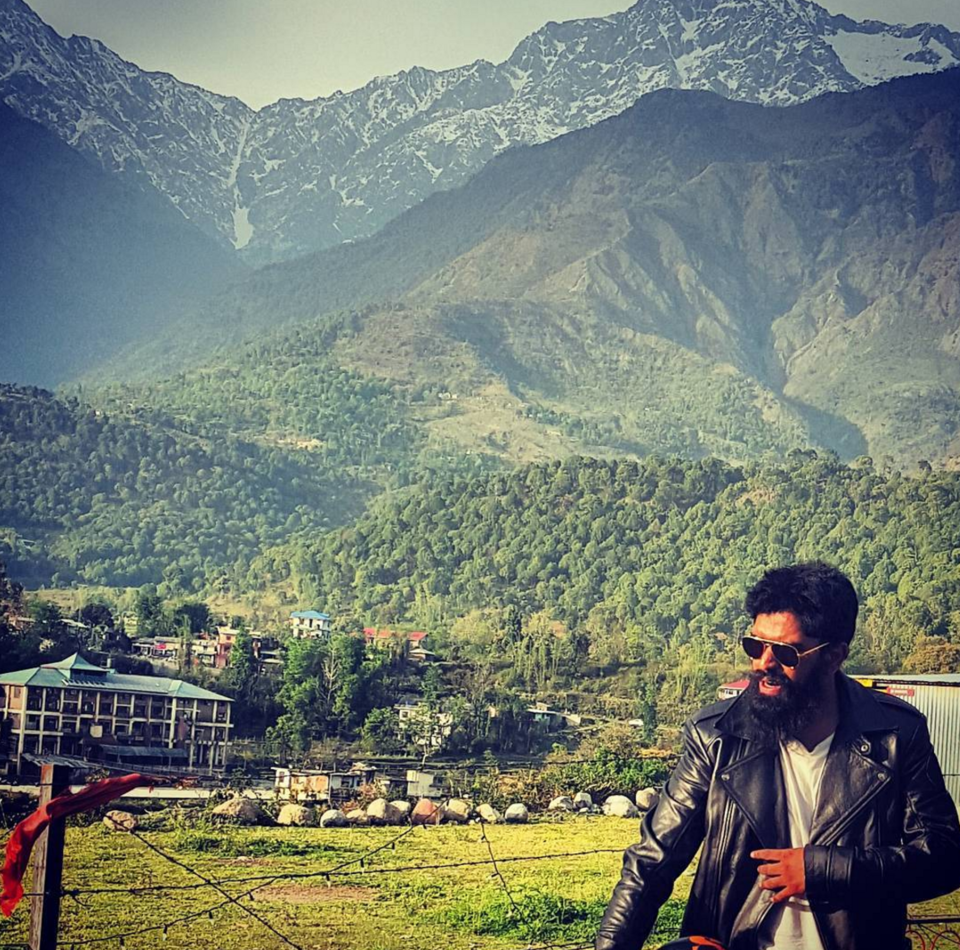 "I was fortunate to do this, the situation was right and my parents always wanted me to follow my heart. The grand India tour has been nothing short of magical. Have met some amazing people, heard some interesting stories, discovered many hidden places and I have a home to stay in every Indian city."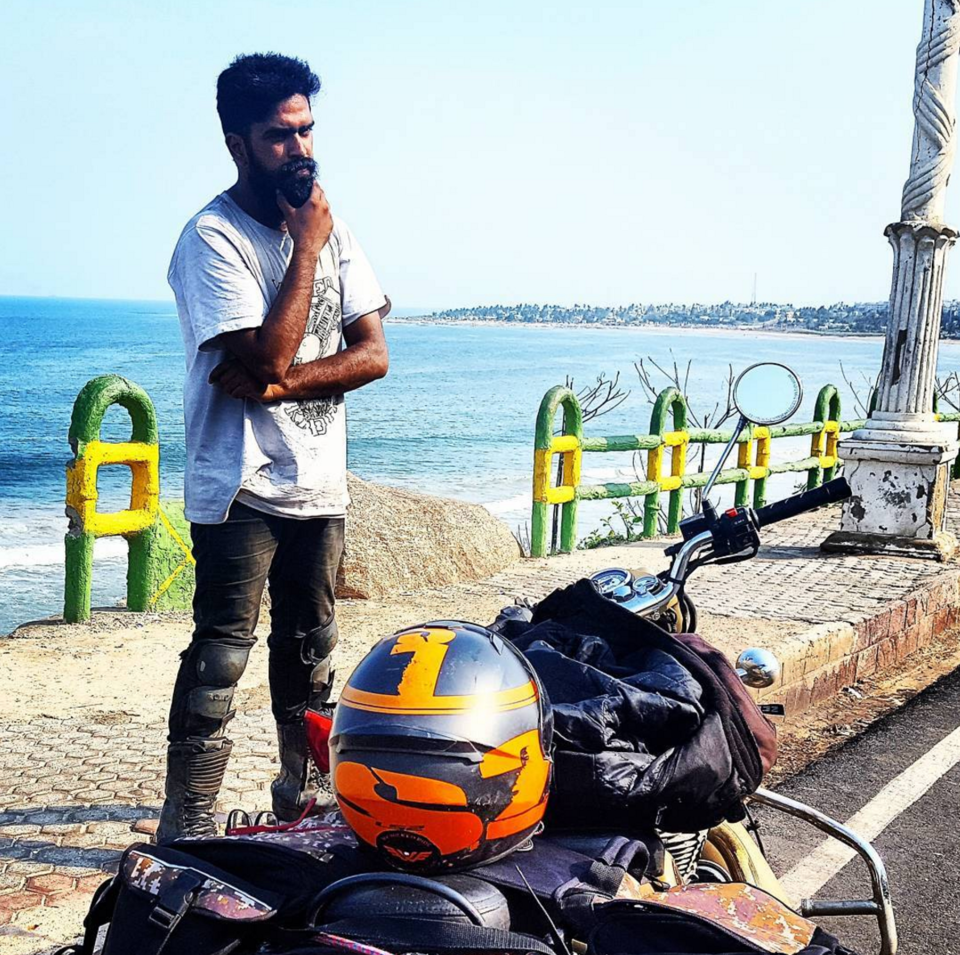 What's next now?
"I am off to Europe in July, for my second lap, and will ride across the continent. 46 countries to begin with and the whole world to take on as time progresses."
I sincerely hope that his dream of travelling around the world soon becomes a reality. After all, 'To Travel is to Live'.
You can follow his journey on Tripoto, Facebook, Instagram, and Twitter.