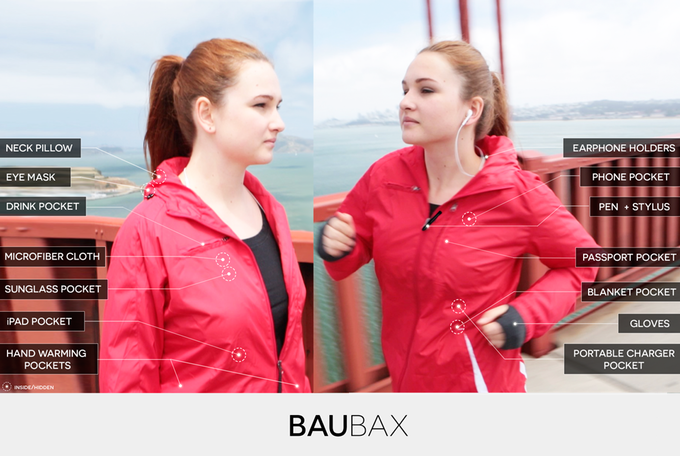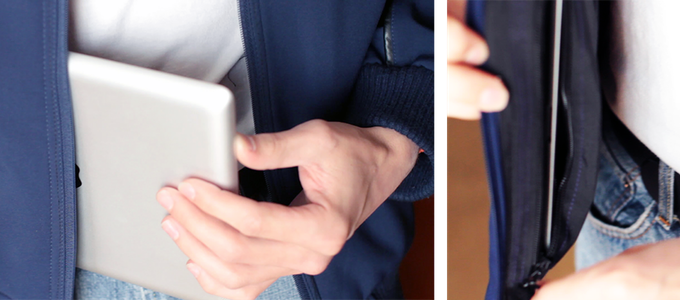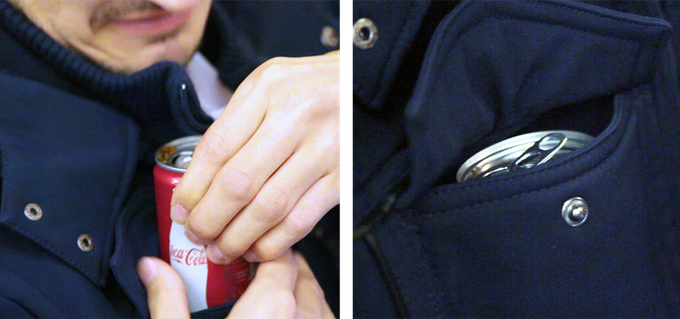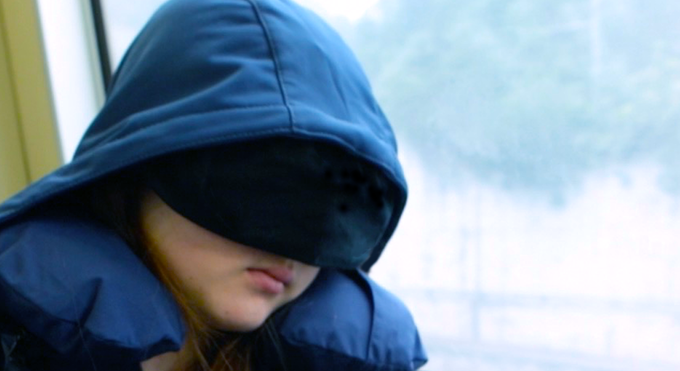 If you thought a jacket is only meant to keep you warm and looking fashionable – this will blow your mind.
A travel jacket with 15 features including a built-in neck pillow, eye mask, gloves, earphone holders, drink pocket has raised over USD 9 million in funding on Kickstarter. It is now the most funded clothing item in crowdfunding history.
USD 9 million funding for a jacket, you say? Well, it is no ordinary piece of clothing. Take a look.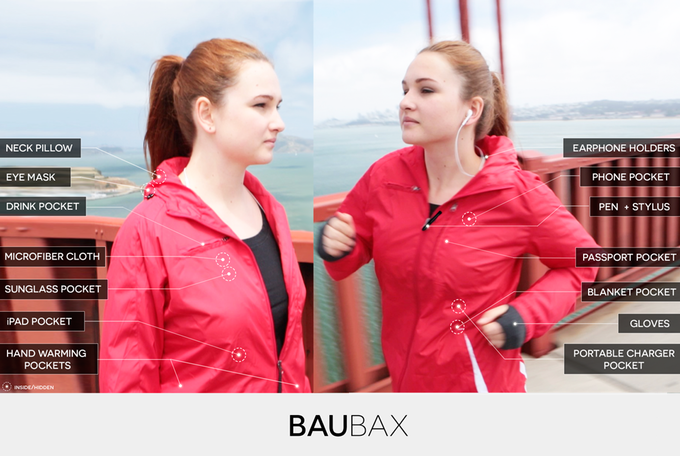 The Baubax jacket was designed by Hiral Sanghavi, who is currently pursuing his MBA at the Kellogg School of Management in Illinois, and his wife Yoganshi who founded Baubax in Chicago to solve all travel related problems with one jacket - designed with everything a traveller wants and needs.
This illustration shows all the features of the jacket.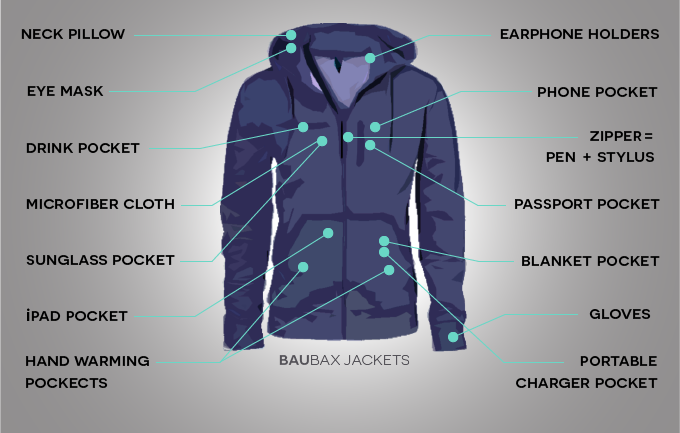 Here are more details about all the features of the jacket that will make it your favourite travel companion.
Drink pocket
This one is the coolest feature this latest invention has to offer. A drink pocket that keeps your coffee warm and your drink cold.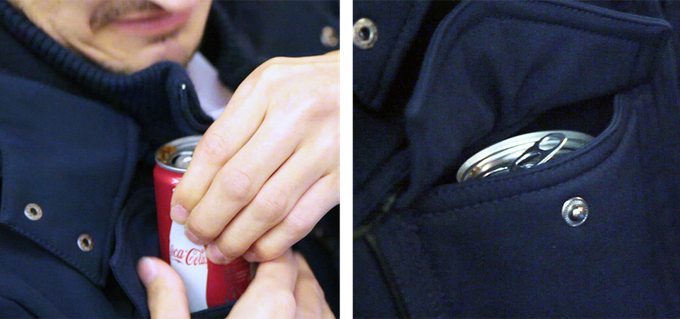 Neck pillow and eye mask
We all know how difficult it can be to doze off comfortably during a seemingly endless journey. The Baubax jacket has a built-in inflatable neck pillow to allow you a peaceful slumber and an eye mask to shut the world out.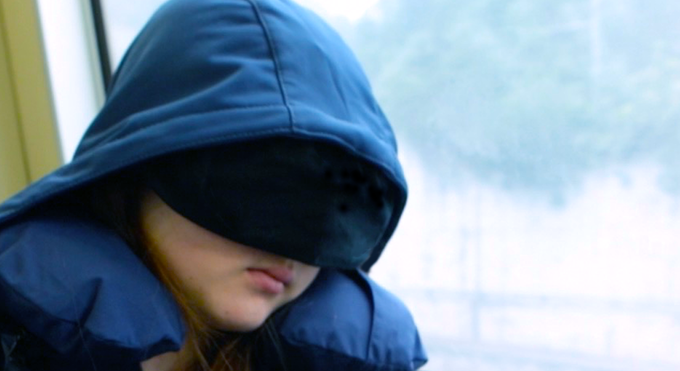 Gloves and blanket pocket
If you are one of those people who can never find both their gloves, this jacket will solve the conundrum for you. You are never losing these built-in gloves that will keep you warm and cozy. The wonder jacket also has a pocket to accommodate a mini-blanket.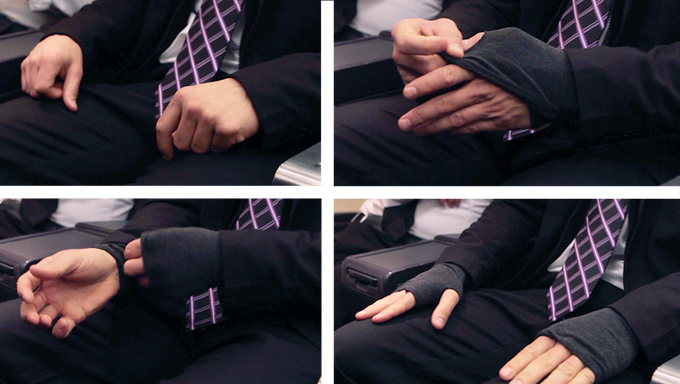 Earphone holders
Aaarrgh, my earphones are tangled again! Not anymore. These earphone holders keep your accessory concealed from view, untangled and ready to use.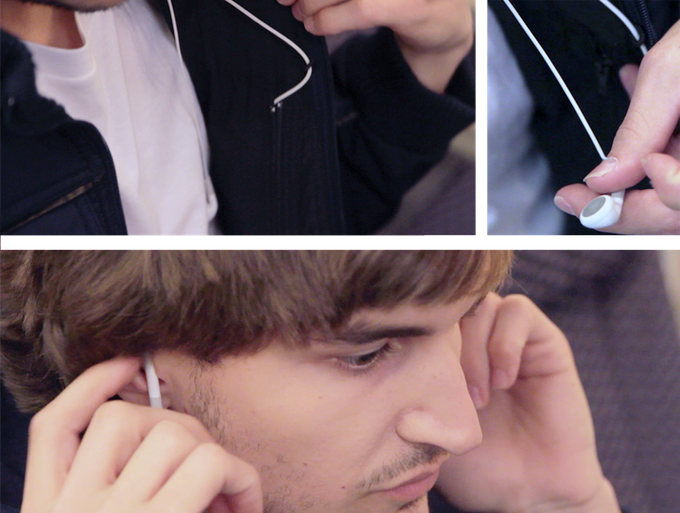 iPad Pocket
Any piece of clothing that has so many features plus a pocket to keep your ipad safe should be bulky and huge. But the Baubax jacket still manages to look sleek. And of course there is a separate pocket to keep your smartphone, another to keep your sunglasses and one more for your passport.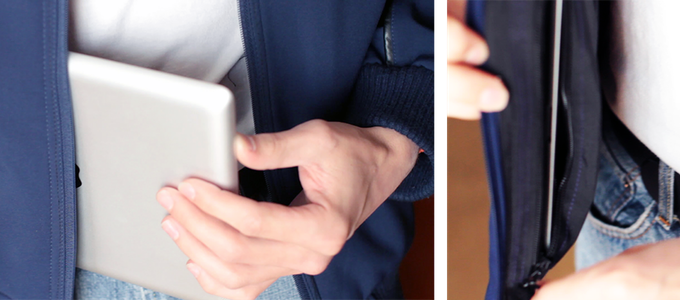 Is it a zipper? Is it a pen?
The zipper of the jacket doubles as a pen. Cool, huh?

The jacket is available for men and women in a choice of six colors and in four styles: sweatshirt, windbreaker, bomber and blazer.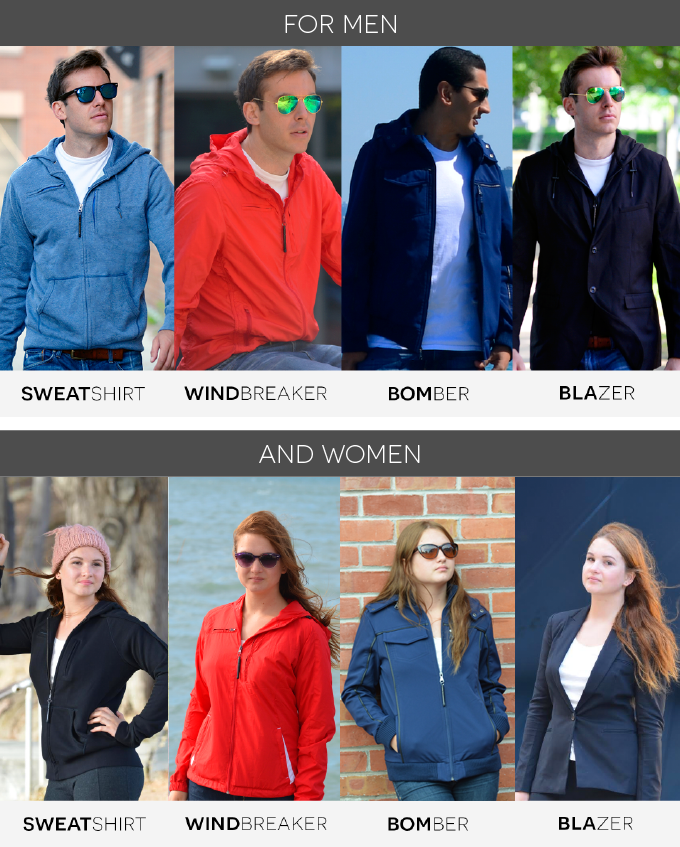 This must-have addition to your wardrobe will cost between USD 160 (above 10,000 rupees) plus taxes and will start shipping in November. 
Photo credits: Kickstarter, Baubax.com