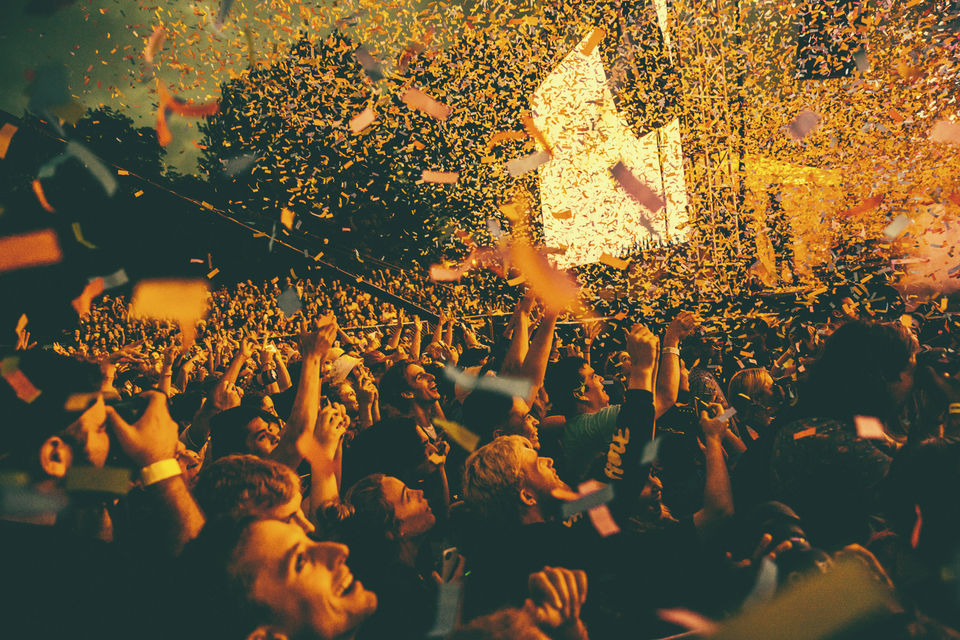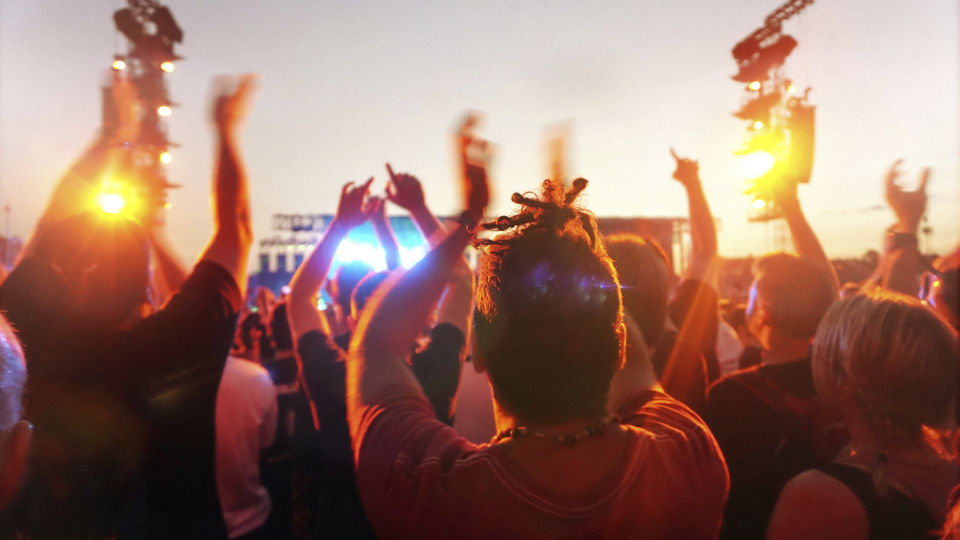 There is a charm in attending music festivals; the atmosphere is electric, the music speaks directly to the heart and the overwhelming feeling that you're a part of something bigger than yourself is priceless! You don't need to be a connoisseur to attend one and wandering off to an offbeat music festival might just be the experience you need to shed your unwanted baggage and embrace life in 2020.
With that acknowledged, here are a few music festivals you should look out for this year:
1. Ragasthan, Jaisalmer (23rd - 25th February 2020)
Founded by Bobby Hano and Anup Kutty in 2012, this offbeat music festival is hosted by the local Apatani tribe in Arunachal Pradesh's town of Ziro. Held at the end of September every year, this festival has seen performances by Lucky Ali, The Madrascals, Indus Creed etc. From hip-hop to rock and the blues, the Ziro festival is known for bringing in new artists in a picturesque setting. Experience this offbeat festival to add that needed zing to the new year.
2) Ragasthan, Jaisalmer (23rd- 25th Feb)
This is a one of a kind event; with over 2000 people attending it from over 37 countries, Ragasthan will send you back with an experience like none other. This 3-day distinct camping festival, not just caters to your love for music but also offers an adventure in Art and Cinema as well. Three stages of music festival is offered: Morio (meaning Peacock in the local tongue) starting off the festival with much grandeur and has Pop, Rock, Hip-Hop, etc. Second stage is Birakha (meaning Rain in the local language) offering a completely different experience with Indie music where singer-songwriters get to perform with a closer access to the audience. The closing event is Ammara (meaning Shining Star) with live DJs spinning EDM into the night.
3) Shiva Squad, Manali (end of Sept)

Manali now welcomes the Psy-Trance music lovers to her home. This festival is three days of crazy psychedelic music in the lap of the Himalayas: now that's what's gotta feature on your bucket list. The festival, which attracts visitors from India and around the world, aims to also push for better social harmony, as people from all walks of life interact to the result of artistic expression. Also September offers a great weather to Manali. A bonus, just saying!
4) Jodhpur Riff, Jodhpur (mid Oct)
First off, RIFF stands for Rajasthan International Folk Festival. With that out of the way, lets get on with the rest. Started in 2007, over 250 musicians from all over the world come together in Rajasthan's gorgeous Mehrangarh Fort.Endorsed by UNESCO as a "People's Platform for Creativity and Sustainable Development" with the Maharaja of Jodhpur as its chief patron and Sir Mick Jagger of The Rolling Stones as the international patron, the festival rustic tones of Rajasthan with music from around the globe.
5) Hornbill Festival, Kohima (1-10 December)
The Hornbill Music Festival, also known as "The Experiential Music Festival" is now India's biggest music festival. With 50+ bands performing from all over the world, this festival is backed by some of the biggest sponsors in the industry (Casio India, Mahindra, Gaana etc). Despite supporting different genres of music, the North Eastern states are known for their love of Rock music and culture. To help travelers have a better trip to Kohima, the road from Dimapur (closest airport) is under renovation.
6. Poush Mela, Shantiniketan (end of December)
Poush indicating nourishment, progress and health is selected as an apt name for the annual three day festival taking place at Shantiniketan to celebrate the harvest season. When talking about harvest celebrations, Bengal is rarely evoked. However, it is this festival which has now become a global event. And in this, come together the Baul singers. Established by Rabindranath Tagore, the town celebrates the local tribes, their cultures, folk music, food and the crafts done by artisans who work all year to exhibit during this time. Its a really a don'y-miss event.
7. Madras Music Season, Chennai (mid-Nov to Jan)
The Southern states of India have their own distinctive style of music and they celebrate it like a festival. In fact, in many temples, classical dances are performed in honor of the goddess which is not a common practice elsewhere. During December, the erstwhile humid (and hot!) Chennai or Madras as was her colonial name, becomes pleasantly cool and the city chooses this time of the year to bring together over 1500 artists trained in the aforementioned genres to perform over a period of six weeks. If this is not rejuvenation for the music lovers, then I don't know what is.
8. World Sacred Spirit Festival, Jodhpur (mid-Feb)
One is accustomed to a music festival hosting only one type of music attracting patrons of merely that genre but this music festival really does reach out to one's spirit. With Sufi, Bhakti, mystical and spiritual music coming together, one has not much of an option but to lose themselves entirely to the music. However, the ambiance too has due credit. Hosted in Jodhpur's mighty Mehrangarh Fort's Zenana Deodi Courtyard, one witnesses what can only be described as pure musical alchemy where musicians from all parts of the world come together to create harmony, peace and magic.
9. Soorya Music Festival, Thiruvananthapuram (beginning of Oct)
If you are a Hindusthani vocals and Carnatic music lover then this festival is going to be your year's highlight. Offering jugalbandis between music, dance and theatre, this festival reminds us of India's deep cultural heritage in the arts which we seem to lose track of in our fast-paced life. There is something very soul-connecting in Indian music and even if you're someone who hasn't yet ventured into Indian Classical music, you should give it a try because trust me, this is not something that you will regret. You might not relate to all of it and feel like a connoisseur but its a wonderful place to begin and that, I urge.
10. Kasauli Rhythm and Blues Festival, Kasaul (mid-April)
Organized in Kasauli, Himachal Pradesh, one of the most coveted tourist destination globally, annually hosts this music festival to raise funds for the treatmeants of terminally-ill children. Upcoming artists are given a platform to perform alongside legendary singers like Usha Uthup, Shilpa Rao, Leslie Lewis, Sonam Kalra, Rabbi Shergill etc. This is not just a celebration of music but also, a celebration of life.
Now, this sends a shiver of excitement down the spine. Till a few years ago, one would only imagine what it must be like in the far states but with ventures such as these, not only are there attractions that bring in an international crowd but the states are also accessible for the Indian crowds as well. Music has always held the gravitational pull for cross-cultural interactions and harmony and with these music festivals, one sees different people leaving behind their humdrums and coming together as one.
Happy Travels~
Sign Up now and get the latest travel updates from Tripoto straight in your email's inbox!
Get travel inspiration from us daily! Save our number and send a Whatsapp message on 9599147110 to begin!