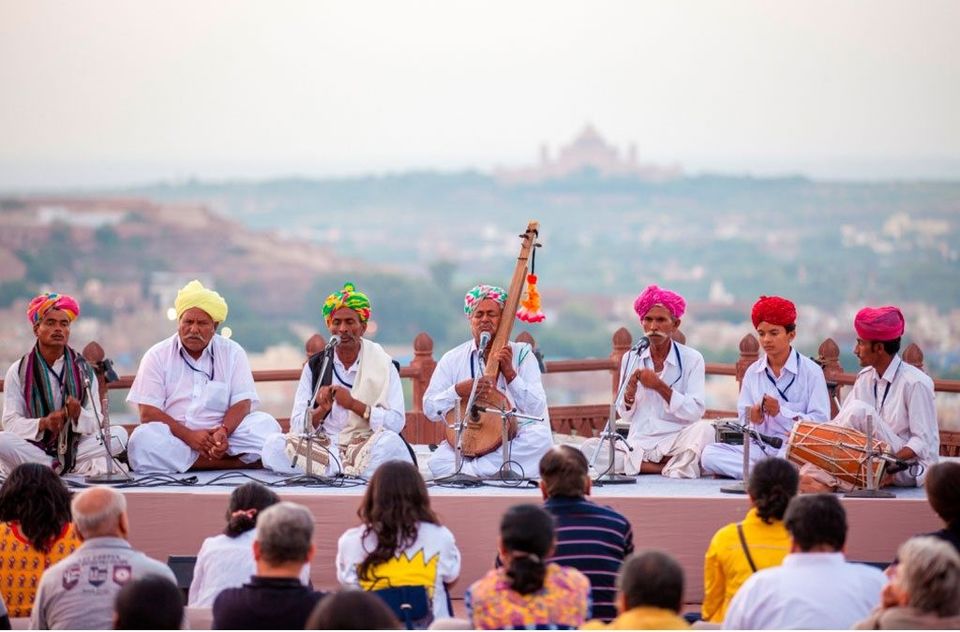 If you love to travel and music feeds your soul, I've got a treat for you! Let's patch these two passions together and take you on a wild ride to some of the best music festivals happening in Rajasthan this season!
This guide will take you through the 5 best music fests happening in Rajasthan, find what to expect when you visit these fests along with information on when is it happening & the official website to book your tickets.
Make sure to bookmark this article.
1. Ranthambhore Music & Wildlife Festival
When the unifying forces of nature & music meet, it creates magic! And to experience magic, you've got to visit the Ranthambore Music & Wildlife Festival. A 2-night 3 day long festival that honours the lesser known arts of Rajasthan and also creates awareness around the conservation of wildlife. For a fantastic music line-up & heartwarming associations visit the Ranthambore Music & Wildlife Festival.
Add a couple of days to visit the Ranthambore National Park to spot some tigers. You can also visit Jaipur on a day trip from here.
When is it: 11th-12th November 2022
Where is it: Nahargarh, Ranthambore
Book your tickets: https://www.ranthambhoremusicfestival.com/
2. Udaipur World Music Festival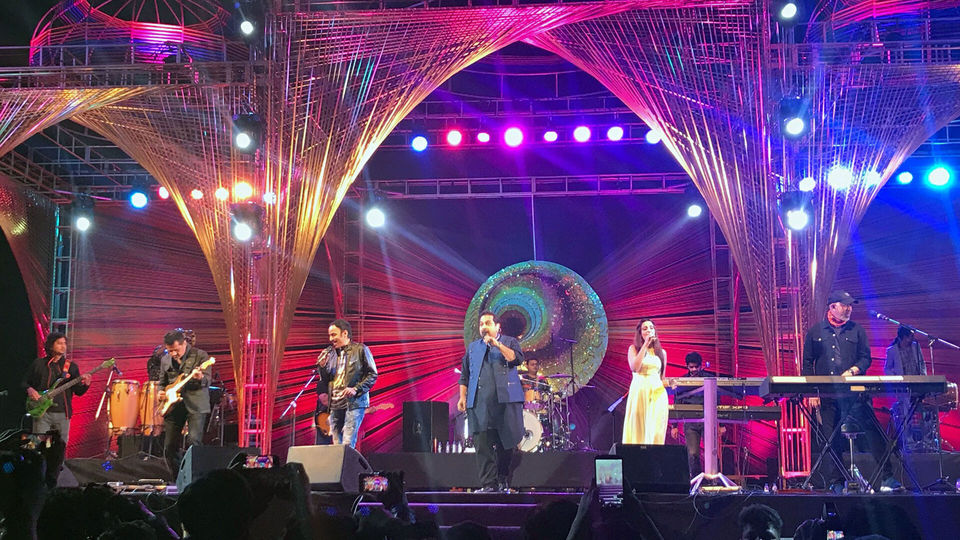 This is a fairly new music festival that started in 2016. The first edition saw 150 artists from 17 countries! So one can be sure the latest one's only going to be bigger and better. The Udaipur World Music Festival is a platform for global artists, with all genres for all moods. Picture this, you start your day with meditative music, soon the afternoon takes over romantic melodies and night is only young with the perfect jams. If you are looking for a wholesome experience - food, music, culture, history - Udaipur World Music Festival has it all for you.
One just can't deny the true pleasures of visiting Udaipur! While you are here visit the city palace. If you have a couple of extra days go on a day trip to Haldi Ghati, Kumbhalgarh or the Holy town of Nathdwara
When is it: 11th-13th February 2023
Where is it: Udaipur
Book your tickets: http://www.udaipurworldmusicfestival.com/
3. Jodhpur RIFF
This Rajasthan International Folk Festival began in early 2007 & has continued to inspire artists for more than a decade now. During this 5-day treat, the Mehrangarh fort echoes the rich cultural heritage of India. It in fact is endorsed by UNESCO as well since Jodhpur RIFF gives a stage to the many dying arts & artists of India. If creativity & sustainability are two words that resonate with you, you've got to visit Jodhpur RIFF.
While you are here add the must-visits in Jodhpur to your list, because this city is every traveller's dream.
When is it: 26th-30th October
Where is it: Mehrangarh Fort, Jodhpur
Book your tickets: https://www.jodhpurriff.org/
4. Magnetic Fields
A 3-day mad fest celebrates art in all forms of expression inside a 17th-century palace. Ironically the most famous and the most underground artists come together to play at the Magnetic Fields. It really is one of the most magical carnivals that Rajasthan has to offer, here you pretty much live life king-size.
While the fest is in the most majestic of palaces in Alsisar, if you want to tick some things off your bucket list go on a road trip to Bikaner while you are here.
When is it: 9th-11th December 2022
Where is it: Alsisar Mahal, Rajasthan
Book your tickets: https://www.magneticfields.in/
5. World Sacred Spirit Festival
This annual festival has completed 13 wonderful editions already! With that legacy, you can only imagine how amazing the lineup would be for the World Sacred Spirit Festival. No wonder many music aficionados consider this to be a pilgrimage! You'll hear a range of genres at this music festival, all from Sufi to poetry including musicians from various countries; Korea, Iran, and Turkey to name some. If you are looking for a sacred experience where music lifts your soul, this one is it.
Jodhpur has so much to offer, so when you aren't attending the fest step out to the Umaid Bhavan palace to simply wander around the blue city.
When is it: 10th-12th February 2023
Where is it: Mehrangarh Fort, Jodhpur
Book your tickets: https://www.worldsacredspiritfestival.org/
These music fests are a treat for all music aficionados but even if you aren't one they are brimming with experiences waiting to be unearthed! Visit them to come close to the little-known cultural nuances of India. And while you do that fill your travel kitty with more memories. So which music festival in Rajasthan are you planning to go for this winter?
This guide to Rajasthan's music festival was originally published on Of Miles & Musings.
Ready to travel for free? Earn credits and redeem them on Tripoto's weekend getaways, Mindful Retreats, hotel stays and vacation packages after the pandemic is over! Explore the best of travel inspiration on Tripoto Instagram!