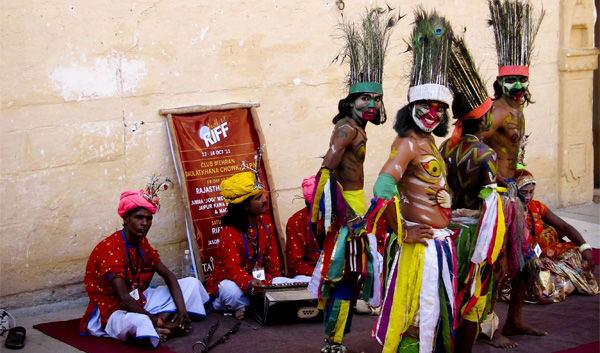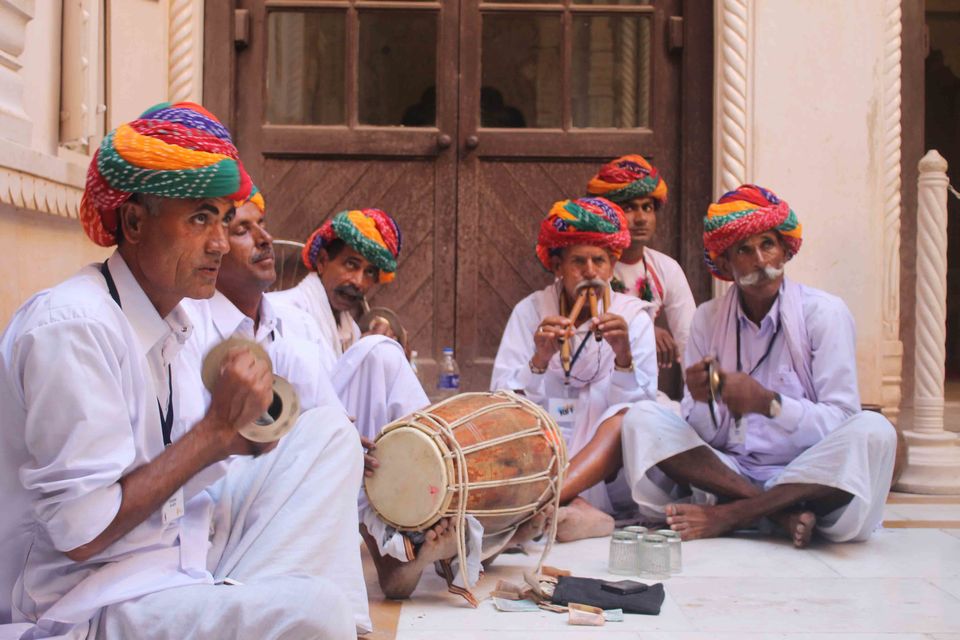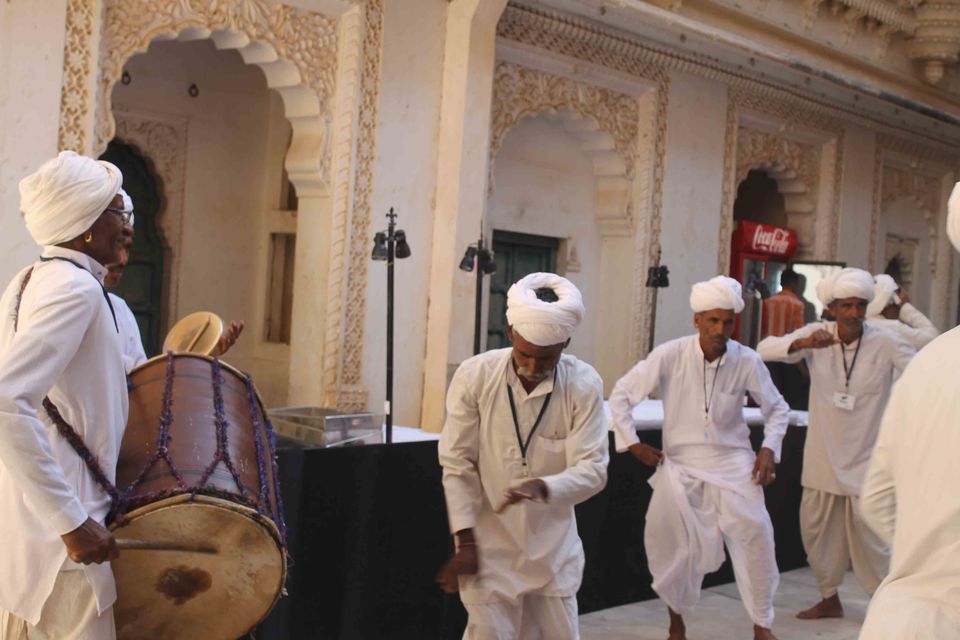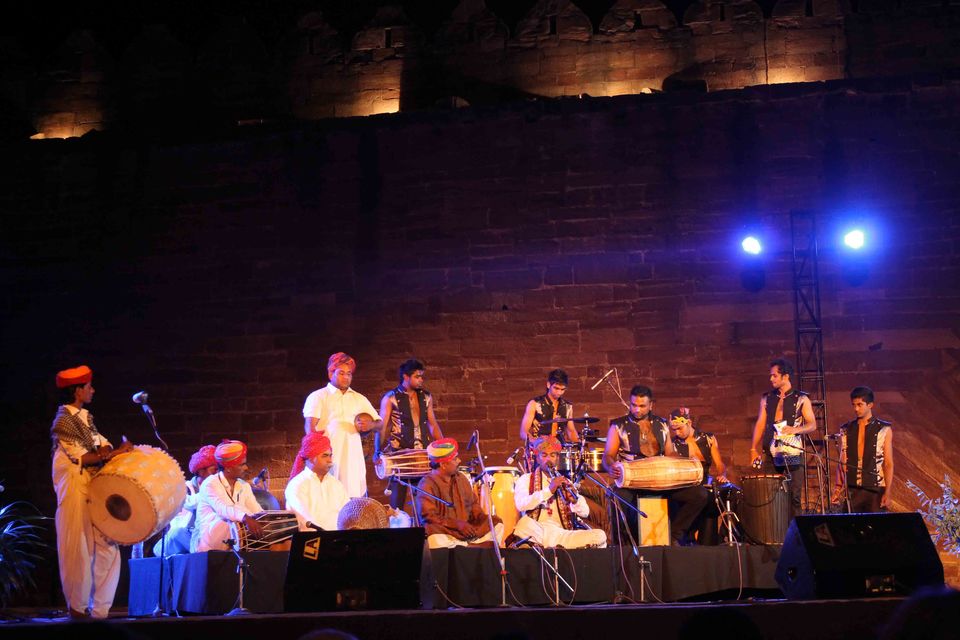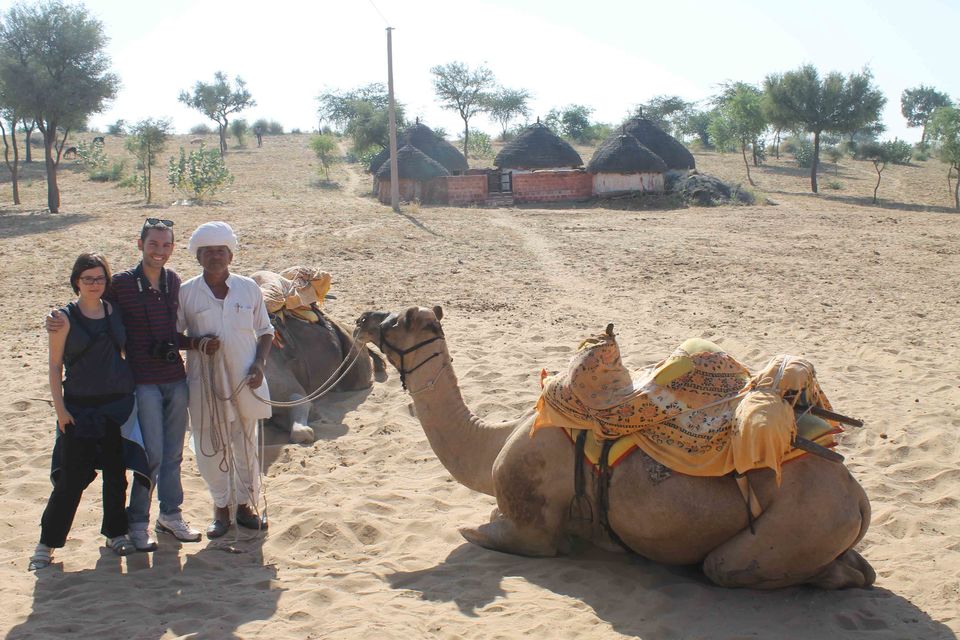 Desert Lounge, a full moonlight acoustic midnight gala up till the wee hours, magical fusion of prominent folk and International artists, rocking jazzy night, startling global dance grooves greeting the dawn along with daytime soulful Kathputali, Jugglery, Bahurupiya and enthralling Jaadugar shows - Yes, yes the miraculous globally acclaimed five day music festival, Rajasthan International Folk Festival (RIFF), is once again all set to amaze the Music and Art aficionados.
Join the festival to taste the "East meets West" thrill, join the festival to explore the rich Rajasthani heritage and be the one to confine the embellishing beauty of "Asia's best fortress" shimmering in the brightest full moon of the year. Get a chance to be part of the music groups from all around the world coming together to present to you. For budding artists / musicians we have a series of interactions with our custodians of culture.
Amidst the amusing musical sessions, SOL is all set to gear up beyond the boundaries of
Jodhpur
by venturing out into the historic town of Osians (35kms) to camp in the sand dunes, discover the rural Indian desert lives and view the picturesque beauty of migratory birds.
Entangle yourself in the desert along with SOL while you still hum the innovative collaborations of connoisseur of music, arts, culture. Be a part of a blissful RIFF in an absolute exploratory way - the SOL way.
Itinerary:
17th Oct : Leave for Jodhpur
We board a train from
Delhi
in the late evening and reach Jodhpur early morning next day.
18th – 20th Oct: Celebrate it with Rajasthan
Whooping three days for us to explore an array of events at the festival - taste the myriad flavors of a variety of traditional dance forms , cherish the rocking jazzy nights and experience every aspect of this Rajasthani fiesta to the core. (Check from RIFF program schedule for a brief description)
We stay at a heritage home run and maintained by a Rajput family which has all the privacy of an affluent residential colony. Plus, we have the privilege of home-cooked food and a prospect to indulge with the authentic Rajasthani hospitality.
21st Oct: Take the Offroad (Optional Day)
After having a great time immersing in the heritage of Rajasthan, we'll gear up for some sneak peek of this beautiful expanse. A Jeep Safari starting from the outskirts of the city into the countryside and finally through rural Indian desert life is going to set you on a roll. Visit the traditional villages and observe a day in the lives of the talented Marwari craftsmen. Meet the brave community of Bishnois, the "world's oldest environmentalists", and learn their stories of valor with a "Nature before Man" philosophy. Next, brace yourself for a ride on a camel as you cherish the picturesque beauty of the shimmering sunset.
We board an evening train to Delhi and reach back early morning.
Trip cost to be shared on request. Please respond ASAP so the timely arrangements can be made.