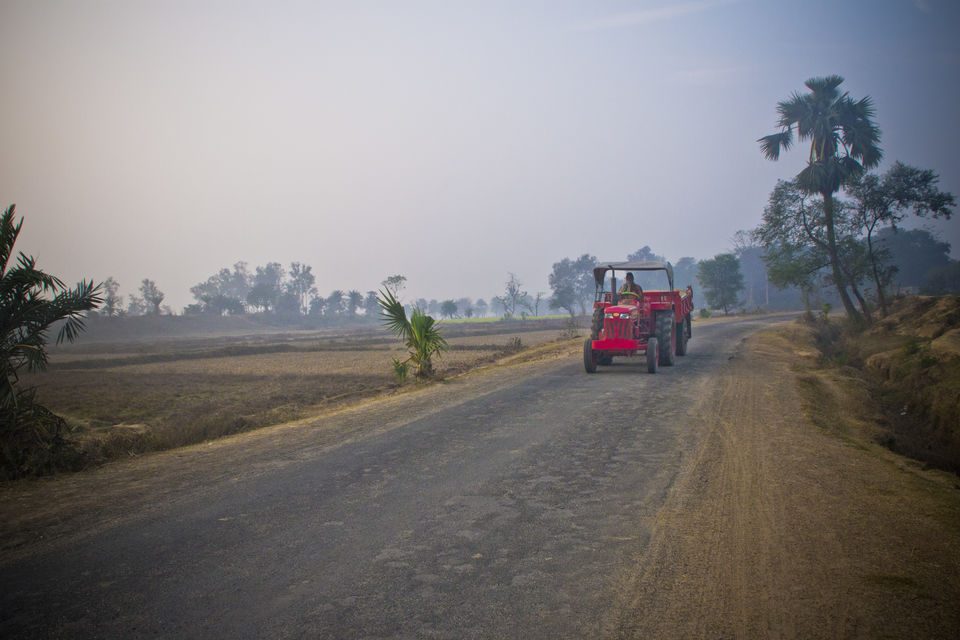 If I may ask, did you ever see that golden sun rising over a stretch of green grass field? Or did you ever feel the sound of nothingness enveloping you with occasional calling of cuckoo adding to the melody? Or did you ever try laying back just to appreciate the vast expanse of the sky and started counting stars, forgetting the count and start all over again? I did. I was fortunate enough to leave the hustle bustle of the Pune city and to live for a few days in the rural India in the month of January.
Located at around 170 kms from Kolkata city, Manoharpur is one of among the 150 villages in district Bankura of West Bengal. Our 3 hour drive in a Tavera was stretched to 5-6 hours journey because of poor condition of roads after crossing Durgapur. It was hardly 5.30 pm when the sun was setting and we were on a narrow road without any humans to spot, lack of mobile network and a dense forest on both sides. The occasional sighting of humans (only two I remember) were those who were driving home quitely on their bicycles in pitch black night with a bidi in one hand.

After a long time, the headlights fell on a figure of a man standing far, covered in sweaters and mufflers, waving at us to stop our car. Before we could even make out who he was, our driver screamed in fear- "Maoist!!!" Luckily, the man was my elder cousin who was waiting to receive us near the ashram where we were supposed to stay. After meeting him, we went inside and to my surprise I spotted a tubelight glowing warmly in the ashram and I was relieved that there was electricity. And then the arrival of first signal on my phone restored my hope that I could finally let my loved ones know that I have made it.
On this cold night, while I walked back to my chambers after dinner, I accidently looked away from my cellphone and gazed up at the sky. I was awestruck for sometime as I have never seen a sky so full of stars before. The canvas was so beautiful that I craned my neck for a long time till it yelped with pain.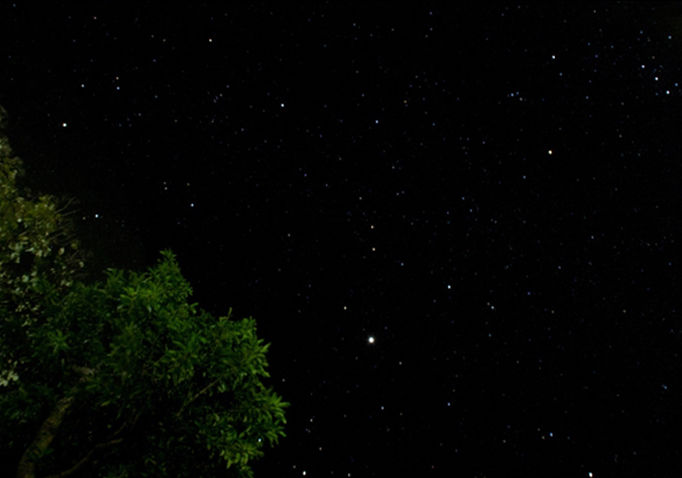 The following morning started as early as 5.30 am when I was awakened by my sister's repeative knock on the door and I remembered that the previous night we planned to see the sunrise together. Once out of the ashram, I saw what I missed in the dark hours of previous night. A beautiful stretch of mustard field adjoining a vast playground was on the east and small huts and ponds were on the other side. We watched the golden sun slowly rising above the horizon, breathed the fresh clean air and heard the distant crowing of the roosters. It was refreshing.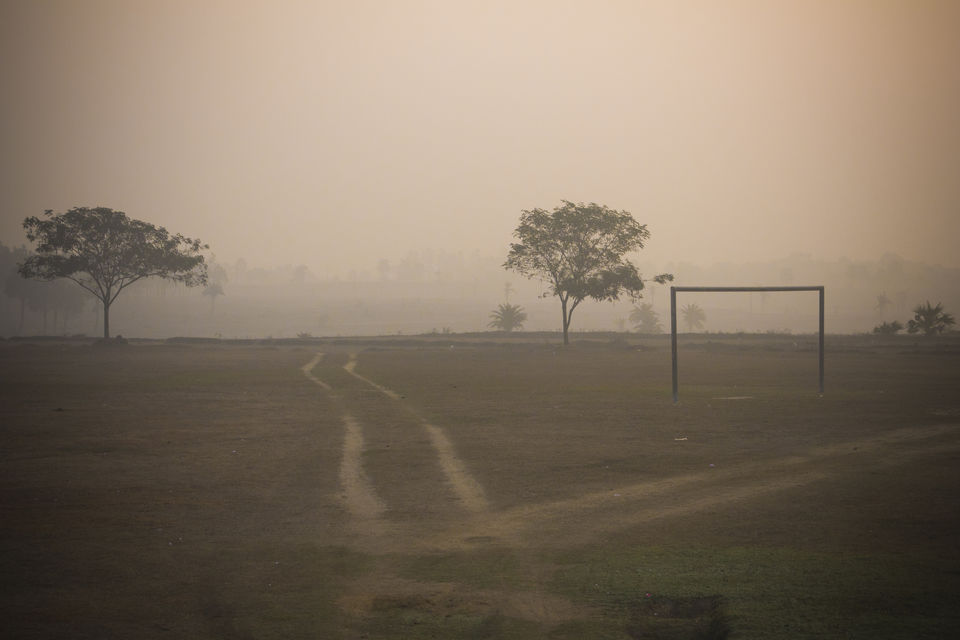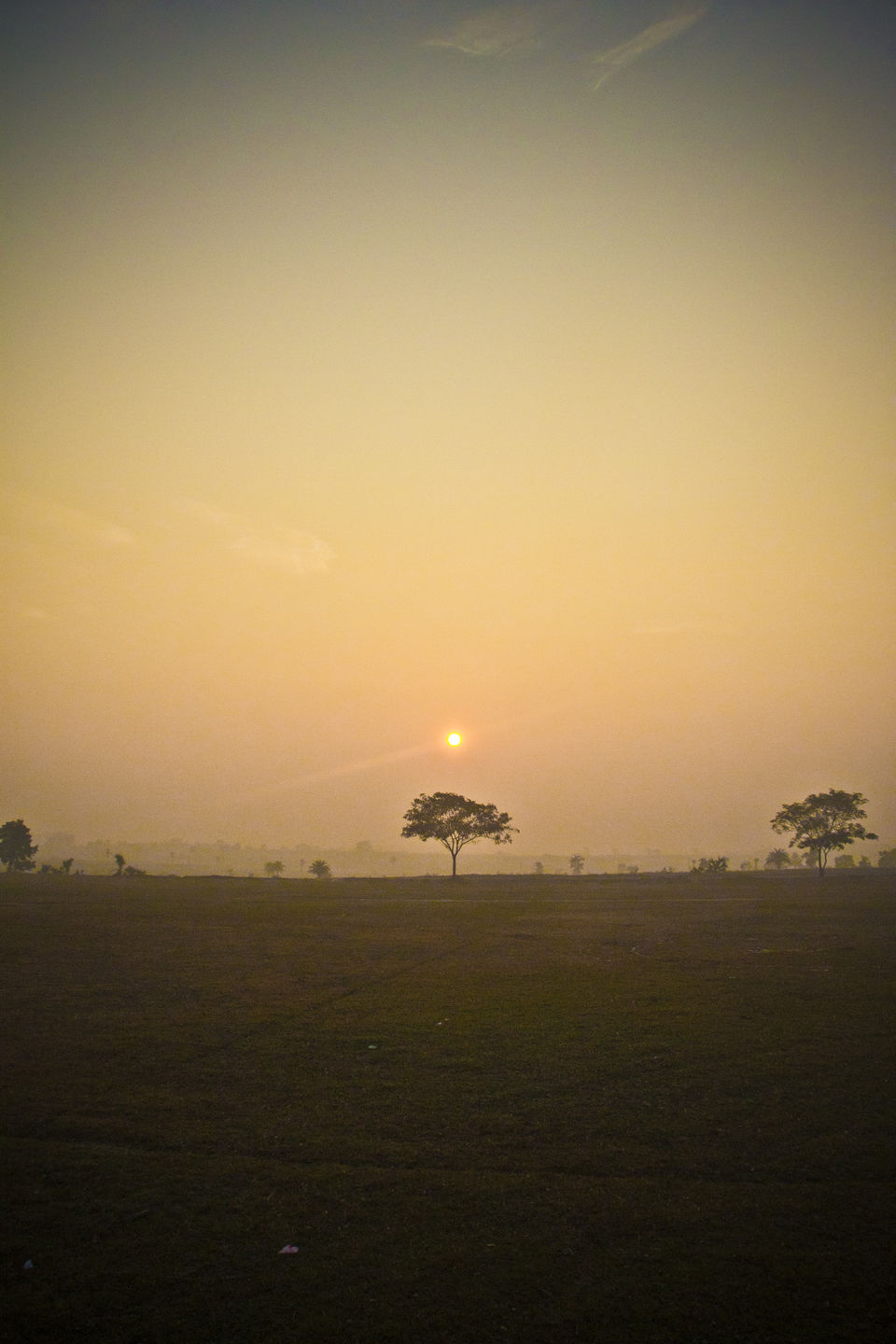 While we walked back, we visited one of the huts nearby. It belonged to the family of a lady who worked in the ashram. In the front of the house, there was a small place reserved for the wooden idols which they worshipped followed by various huts and chullahs made of mud. It was my first encounter with the adivasis and I was overwhelmed by their hospitality. They arranged the charpoys for us to sit and then allowed me to take pictures.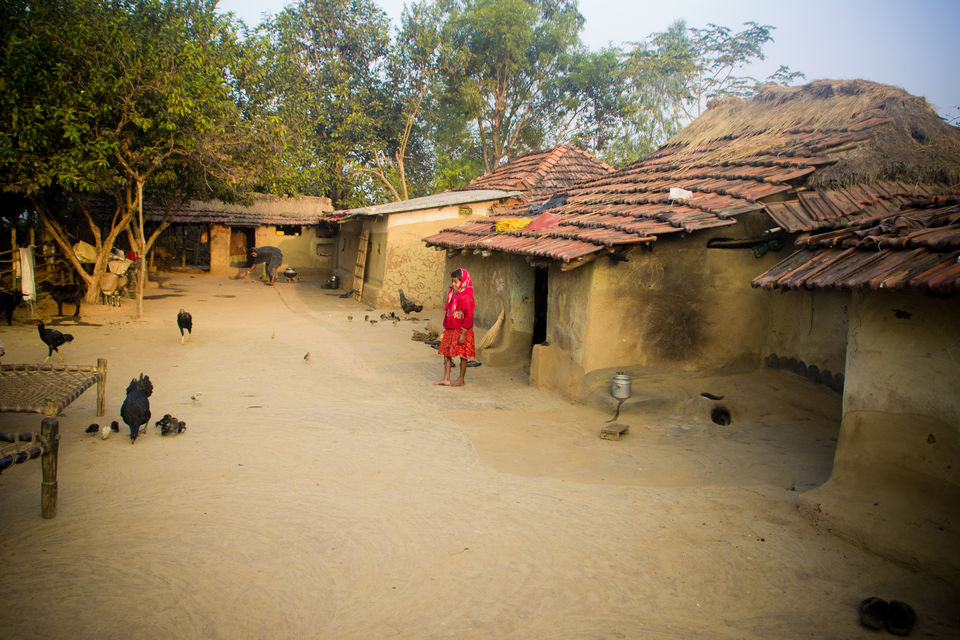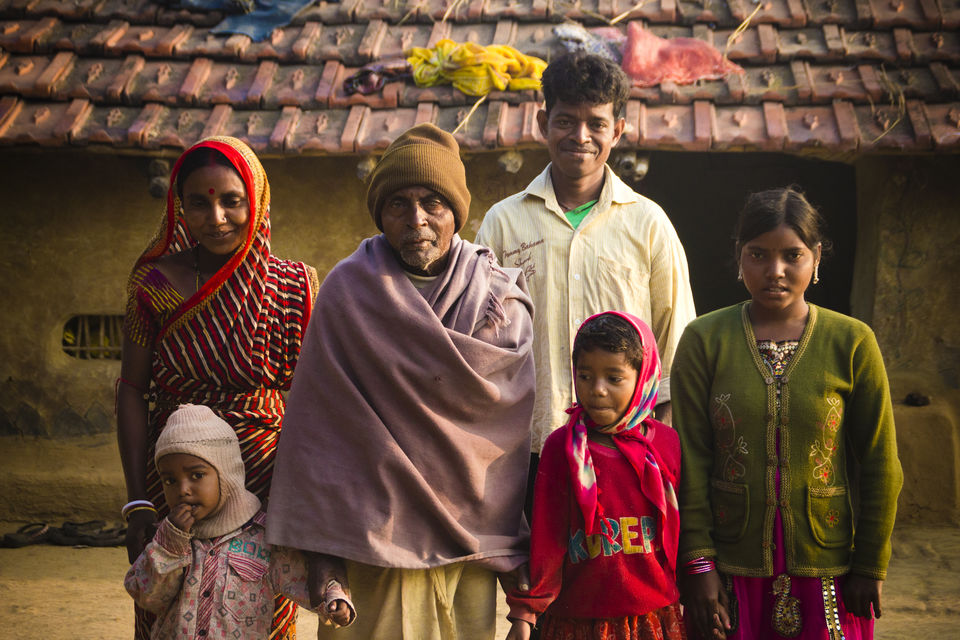 After returning to ashram, I was delighted to see a post office and a school built inside. We (including the children of ashram) were served breakfast that consisted of an oily brownish looking but tasty vada mixed with puffed rice. The vada was so delicious that I asked for more.
As I had a day to kill, I went for a stroll and observed a few things-
1. Everyone has a bicycle
2. If you want to travel in a group and you want to travel cheap, you can always hire a modified rickshaw which is a hybrid of a motorcycle and a truck.
I later visited a few more places like Bishnupur which was filled with too many temples of 17th century architecture. Famous for its Terracotta products, this was the only tourist attraction near Manoharpur.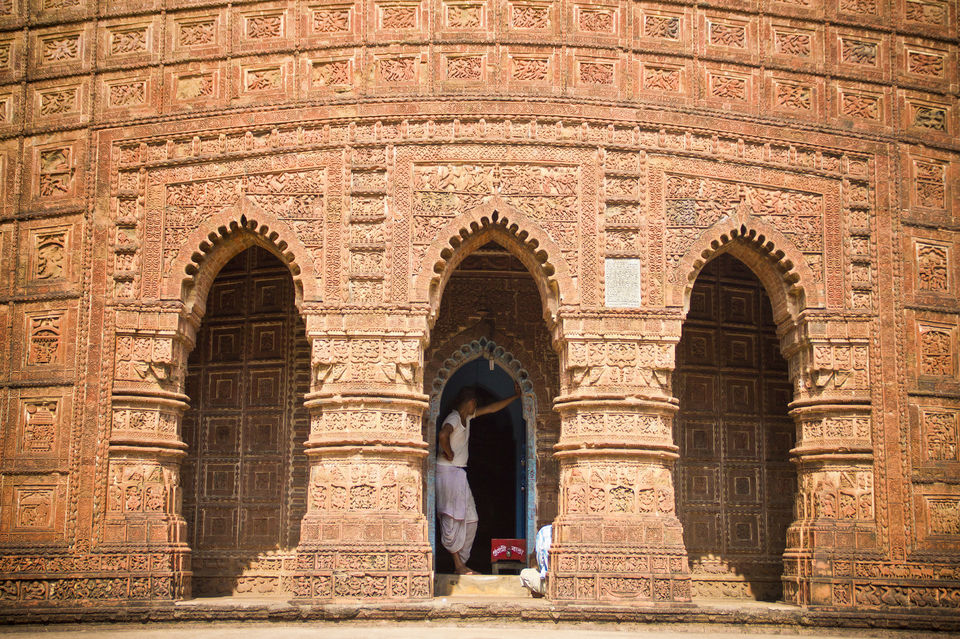 But being a tourist spot, I missed the sincerity that was felt in the secluded Manoharpur. I was bored too soon and that's when I decided to spend the rest of my time in the village itself. I had a few more hours left with me before returning to Kolkata in which I wanted to take back as much as possible. Be it the lush green mustard fields adjoining a beautiful playground or the distant rumbling sound of a motor cycle which you know will cross you in another 3 minutes but you can't see it or freshness in the air that you can only feel.
On an end note, I enjoyed being part of it and I will visit this place one more time atleast. For you my reader, your friends may call it a bore and never visit such a place because of its slow pace, lack of night life and fear of naxals. But if you are still reading this then I hope that you will runaway someday from your busy life and will find peace and serenity in Bankura.