If you are an history and architecture enthusiast one must plan for a heritage walk in Delhi .It's a symbol of ancient colonial past and thriving present.I along with my friends started to Qutub minar a bit early to avoid the rush and long ques we booked uber and after a brief conversations reached Mehrauli(south Delhi) home to one of the three world heritage sites in Delhi ,Qutub minar.As it was the start of the year it was crowded some how managed to take the tickets last minute and headed to this canonical, tapered structure which was visible from very far.This monument is well maintained by the archaeological survey of India.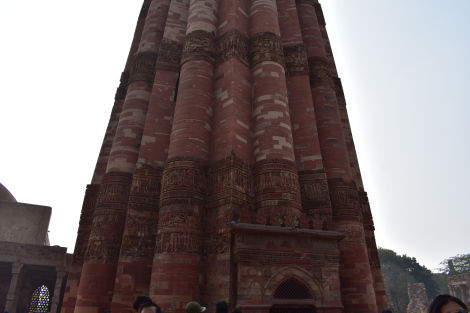 Qutub minar one of the finest master pieces of architecture was built by Qutub-ud-din Aibak. This premises is surrounded by several historical significant monuments which forms the Qutub complex. Qutub minar is one of the most visited tourist destination in India and declared as UNESCO world heritage site.This red sand stone and marble wonder is five storyed with projected balconies soaring at a height of 72.5 m which has about 250+ steps ,the entry inside the minaret is prohibited.The tower is ornamented with various inscriptions on the outer wall.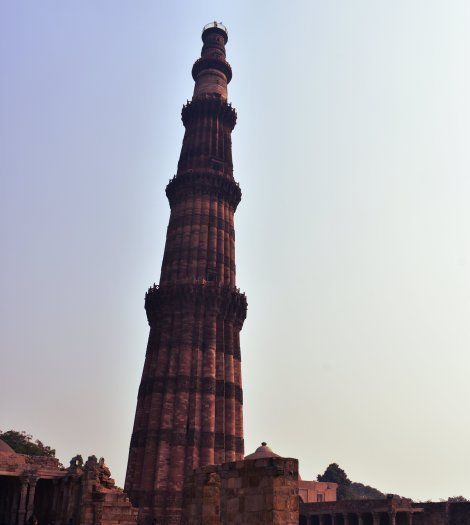 Qutub complex also houses the famous Iron pillar or the Iron pillar of Delhi which is a metallurgical wonder which is rust resistant is a testimony to the high level achieved by the ancient Indians.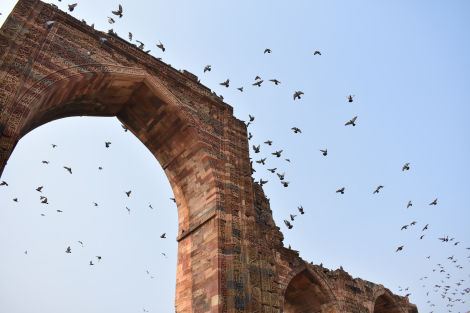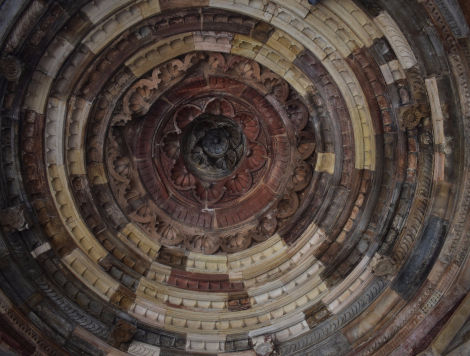 This place is definitely must visit for all the shutter bugs capturing the various views of this heritage complex. The monuments surrounding this complex reminded me of the rich past and the grandeur of an bygone era.Had read about this incredible piece of architecture long ago in my history textbooks but one has to visit and experience the immense beauty of this architecture.I was fascinated by the architecture which has withstood the ravages of time displaying the splendor of the rich past.
How to reach:
Bus: Local buses are available at various points in Delhi,one can also opt Hoho bus service
Metro: Nearest Metro Qutub minar station on yellow line.
Car: Uber service
©Divya RC 2016
This post was originally published on ThruDLens.