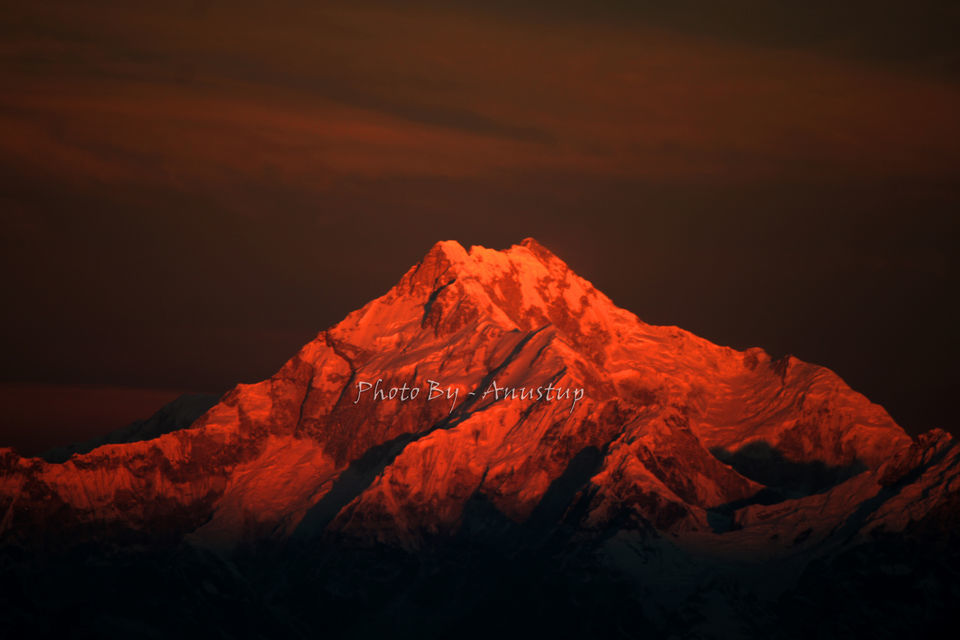 For 1500 years, until the opening of the world sea lanes in 16th – 17th centuries this route was used for the trade of various commodities like porcelain, tea, paper, medicinal herbs and spices that wended their way from Asia to Europe, returning with gold, silver, wool, horses, colored glass and wine. This route used to join Europe and China running through the heartland of Asia.
My interest this time was to travel along this route which exists in India located in the Sikkim District along the China border. This road is popularly known as "Old Silk Route" and has got some breath taking views of Mt Kanchandzongha and picturesque landscapes especially during rough winters. An avid traveler like me always loves to travel down to such places and couldn't resist myself from planning a weeks' trip on this route.
In addition to this route I also went to a small village lesser known, named Kolakham and stayed for 3 days. A rundown of my tour is for you below which will help you to plan a visit there.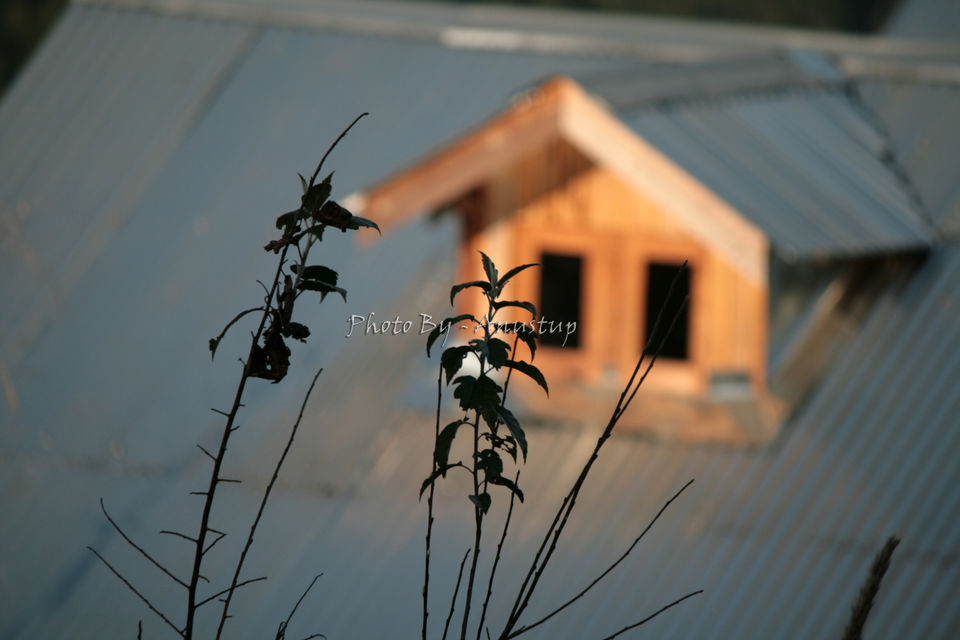 Kolakham – My journey started with the first halt at Kolakham a small village near Lava. This is located in the Darjeeling district of West Bengal and showcases beautiful views of the Mt Kanchandzongha range. I have read about this village earlier also in various articles growing as one of tourist destinations and hill station in North East. The small village is growing up on a self dependent economy mainly on tourism and farming. The people staying in village are from the Rai caste and I found them exceptionally honest and soft spoken. This place has got another attraction apart from the splendid view of Mt. Kanchandzongha which is its sheer location near Neora Valley National Park. Even a nature lover can chose to stay in this place to have guided treks and safaris to the forest area. Local guided tours can be another option a day trek inside the forest. Neora Valley National Park is famous for the existence of snakes and such places may be avoided during rains if not trained or equipped. Besides Neora valley forest one can enjoy the nearby waterfalls known as Chengi Falls. It is indeed a beautiful place for a days' picnic. In short for me Kolakham is a place for rest with the Mighty peak Mt. Kanchandzongha always in front of your eyes.
Sight Seeing in Kolakham - Chengi Falls, Trek in the Neora Valley forest, visit to Lava and Loleygaon can also be a great idea.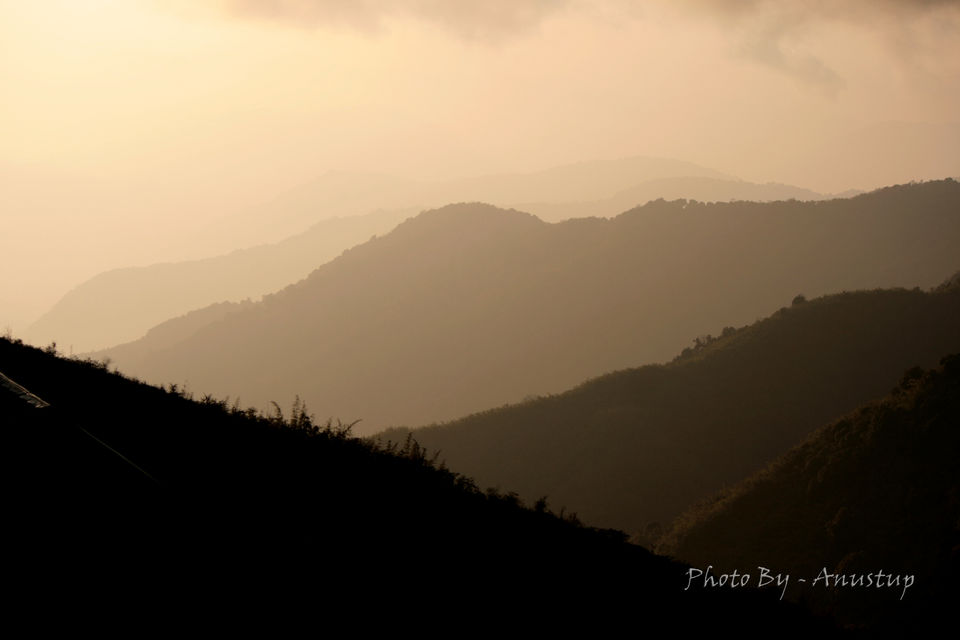 Zuluk – is my next destination in this tour. This place is located at a height of around 10,000 ft above located in the state of Sikkim. One needs to get the inner line permit to visit this place. The driver of the car I hired took all the trouble of permits and I just enjoyed my stay with my family and friends. It took around 4 – 5 hours to reach this mystery place. The permit was taken at Rangoli and thereafter few miles at a right turn is the beginning of the Old Silk Route which is a common motorable road now for the rest of the world. Zuluk is the name of the valley with a small hilly village and famous for the zig-zag roads which is definitely an eye-catchy landscape. Needless to say Mt Kanchandzongha is always following me throughout from the top but much near now. The view of the snow capped peak seems to have become just more prominent along with the changing colours in the valley during the sunset. The landscape views are truly breathtaking especially during the sunset. The sunrise in Zuluk is a must see in your tour plan and the sunrise point is an hour's drive known as Thambi View Point.
Sight Seeing in Zuluk – Zig-zag roads, Thambi view point for sunrise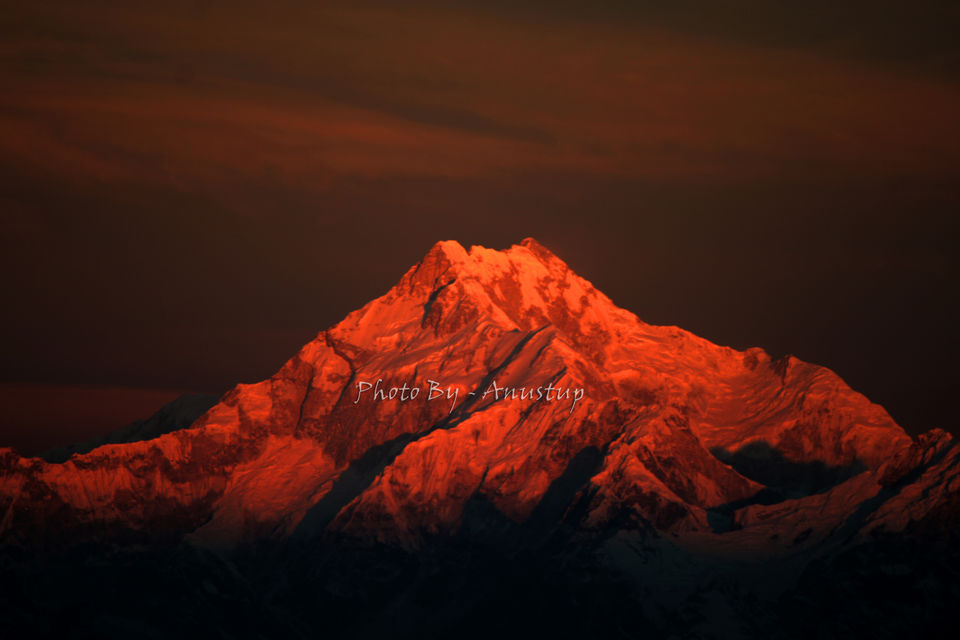 Gnathan Valley –At 13500 ft above it is the Ladakh of the eastern part of India. Covered by snow during winters and temperatures were below zero during our stay. Lack of oxygen levels in the air makes it a bit difficult terrain, so one will have to take precautions as far as getting around this place is concerned. Indeed it is a heavenly place on this part of this earth and words will fall short describing its untouched landscapes. The valley is surrounded by snow capped mountains from all sides with a small village of about 50 families and a Krishna Temple and a Monastry. Undoubtedly during Decenber it was a true resemblance of a cold desert. The place where we put up was a customs' Bunglow built in 1920 called the "Dafter Bunglow". During the early days this bunglow was once used form customs duty collections, but now was renovated by the department of tourism Sikkim Govt. This is perhaps the only stone made construction and a beautiful peaceful place to stay. The hospitality is exceptionally good.
We stayed in Gnathan for two days and had short trips to the sunrise point, Kup-Kup Lake, Memencho Lake and the famous Harbhajan Singh Bunker (The old Baba Mandir). While on sight seeing the entire valley's beauty was un-forgettable especially due to the virgin beauty of mountainous landscapes with glimpse of snowcapped Mt. Kanchandzongha. The peak seems to be at a stone throw distance from place to place in this valley. People who cannot visit Ladakh due to rough terrain, Gnathan can truly be the ideal option to experience this Ladakh of the Eastern India. Each bend on the road gives a wonderful landscape view which creates a chain of un-forgettable moments along the journey on this route. The place reminds me of the pride in me for the fact that I am an Indian and lucky to be born in such a wonderful country with never ending treasures of beautiful landscapes.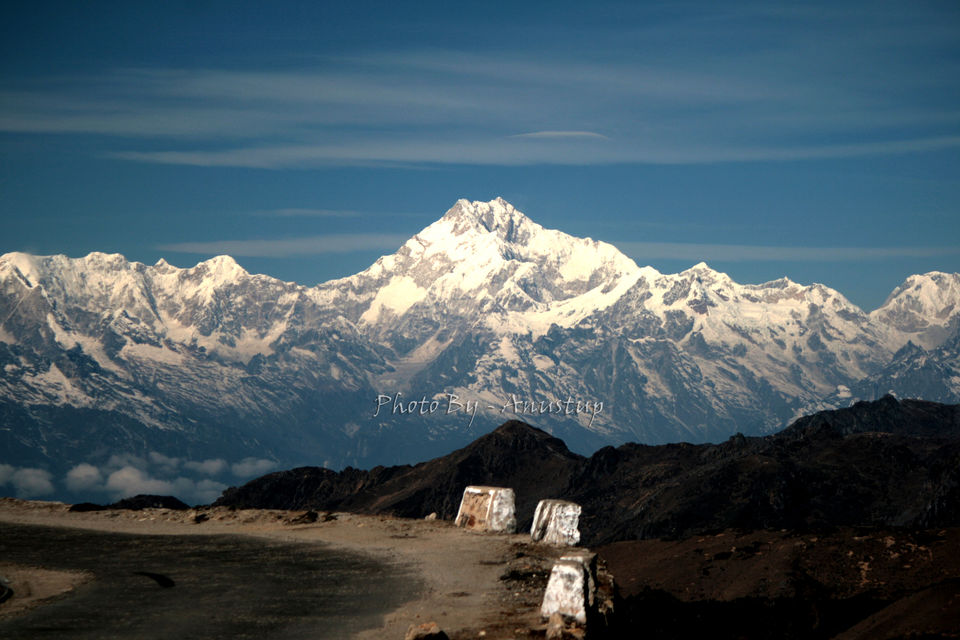 Sight Seeing from Gnathan – Sunrise point, Kup-Kup Lake, Memencho Lake, Kup-Kup market, Old Baba Mandir, Tsangu Lake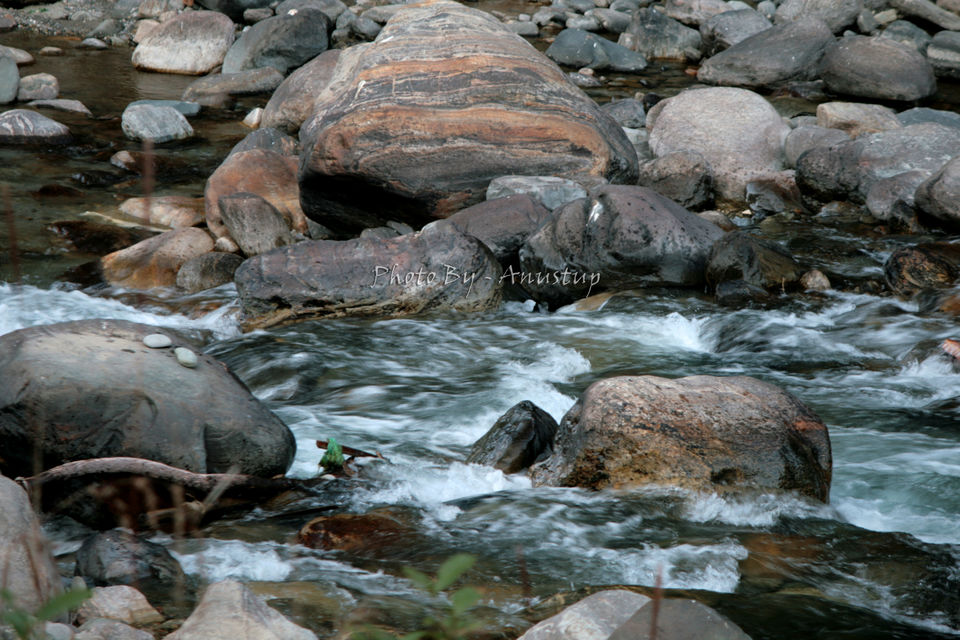 Rishi Khola – Well while my journey back to the plains, from where I came, stayed overnight at Rishi Khola (Khola means River in local language) ,a camping ground just on the bank of the river Rishi. It is a beautiful tourist spot for those who would love to stay amidst nature away from the urban forests of concrete.
Everything is well if all ends well. Truly the journey to the Old Silk Route will remain as an unforgettable journey on the paths laid down 1500 years ago with some of the finest and once again breathtaking views of Mt. Kanchandzongha and mountainous landscapes.
Some important details are mentioned below -
Accomodations used:
Kolakham – Kolakham Retreat
Zuluk – Dil Maya Resort
Gnathan Valley – Daftar Bunglow
Rishi Khola – Eco Prakriti Resort
Amenities at the resorts -
All the Resorts mentioned have basic amenities with good cleanliness and nice attached toilets but no power back-up. Electricity is available in all the accommodations mentioned above. All these accommodations are mostly like home stays. Room Heaters, Hot water is available in all the accommodations.
Things to remember -
1. Mobile connectivity is poor in Zuluk and Gnathan. Only BSNL mobiles will work in Gnathan.
2. Internet connectivity is not present in all the locations.
3. Restaurants, eateries are not available in any of the locations but will have to be consumed on fixed menu basis from the resorts.
4. For altitude sickness one needs to precautions before hand and if visiting during winter heavy woolen winter gears is must. If possible holofil jacket is recommended.
5. Carry voter identity card and two copies of passport size photograph for permits.
6. Carry medicines you require as these are remote locations.
7. Persons suffering from Asthma should avoid going to Gnathan due to altitude as there will be bit lack of oxygen in air.
8. Do not take photographs of Army areas as it is prohibited.
9. ATMs are not available, will have to carry cash for all purchases.
Some Other shots which you may like: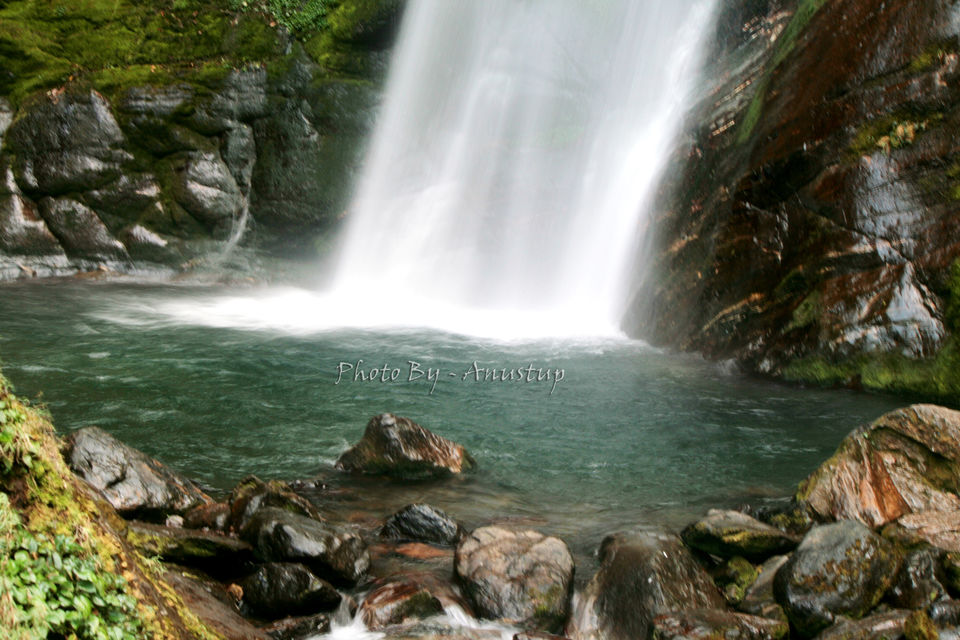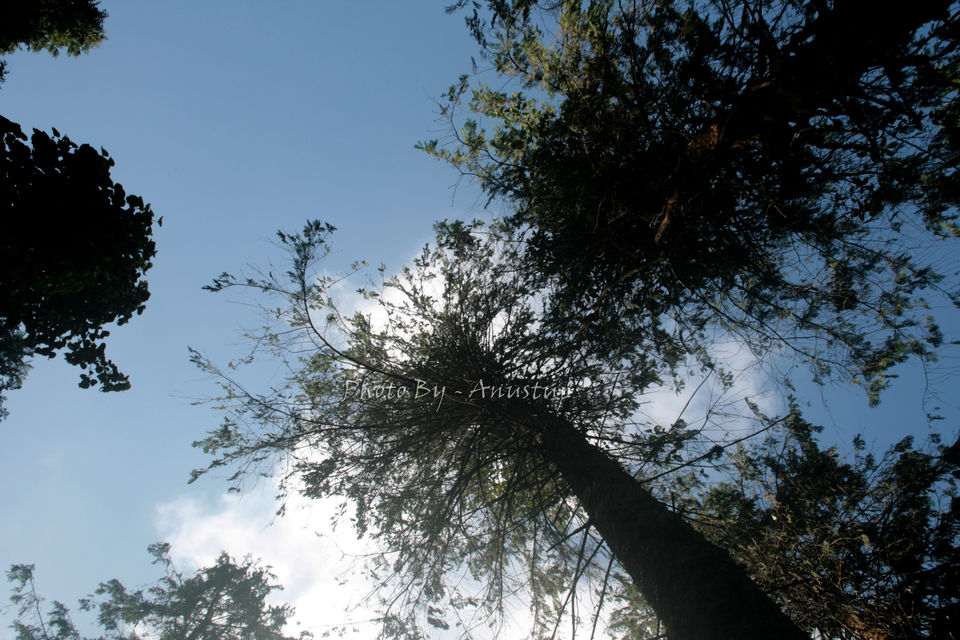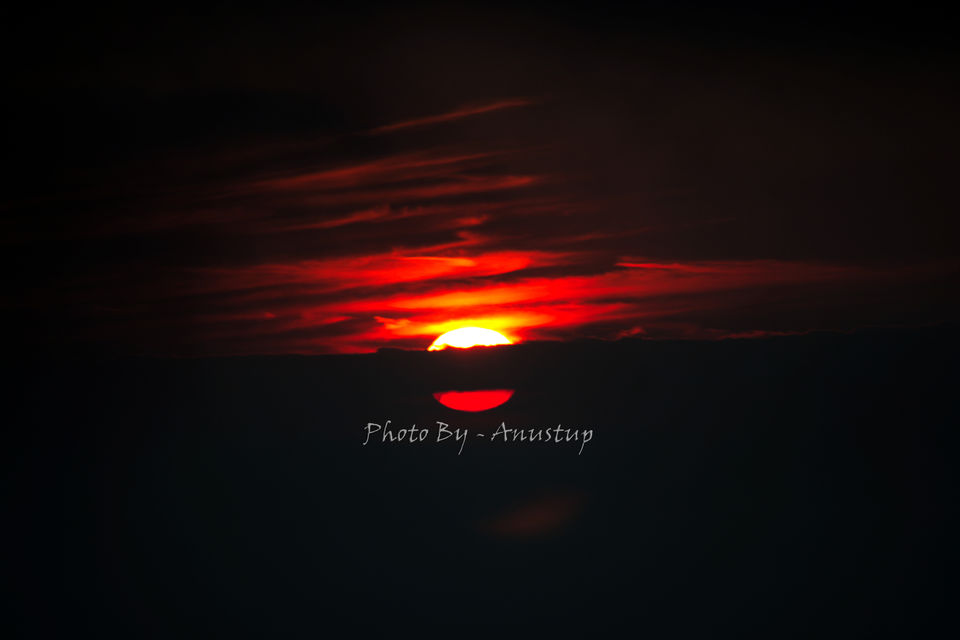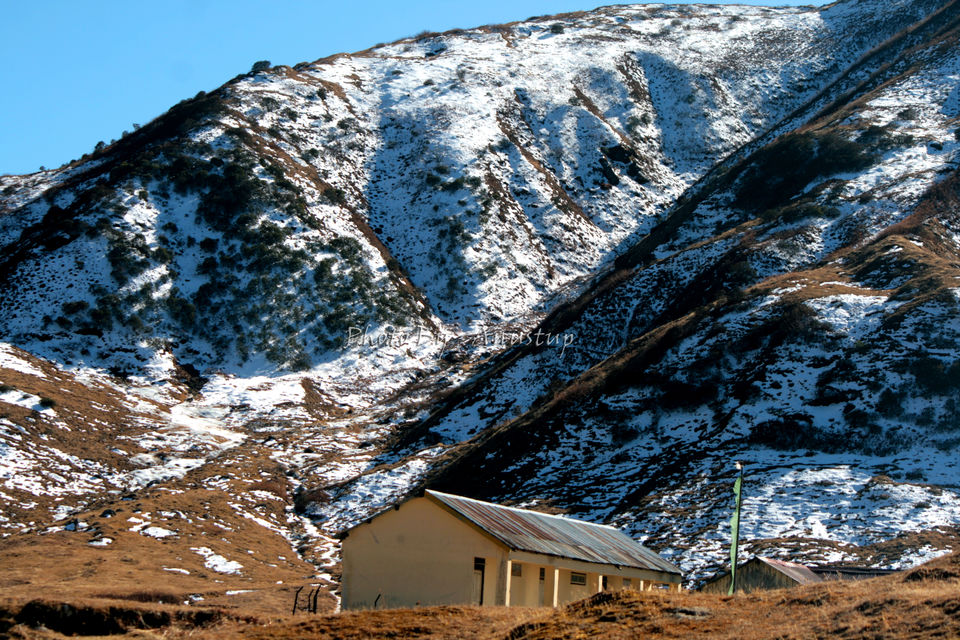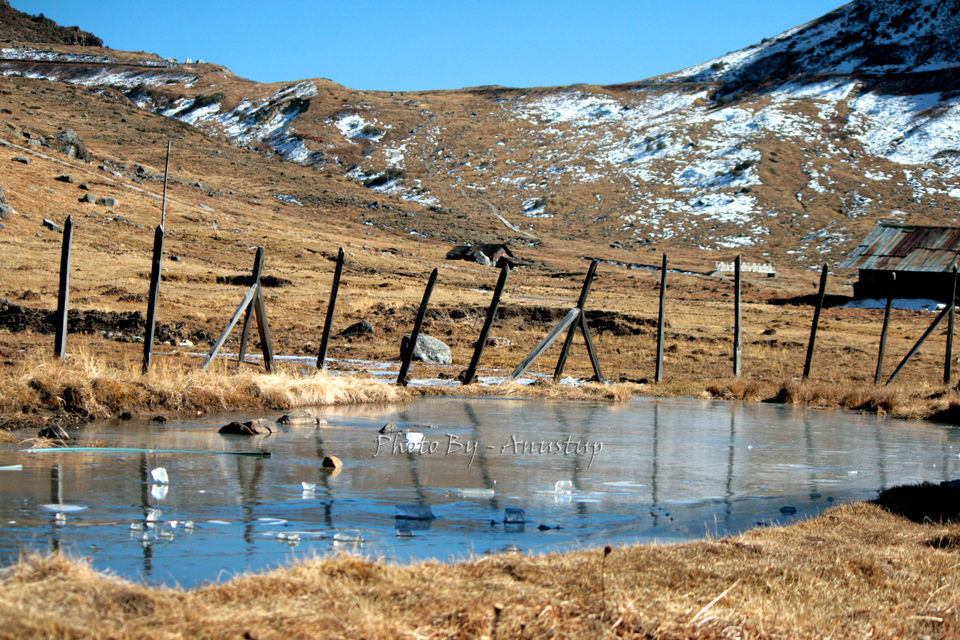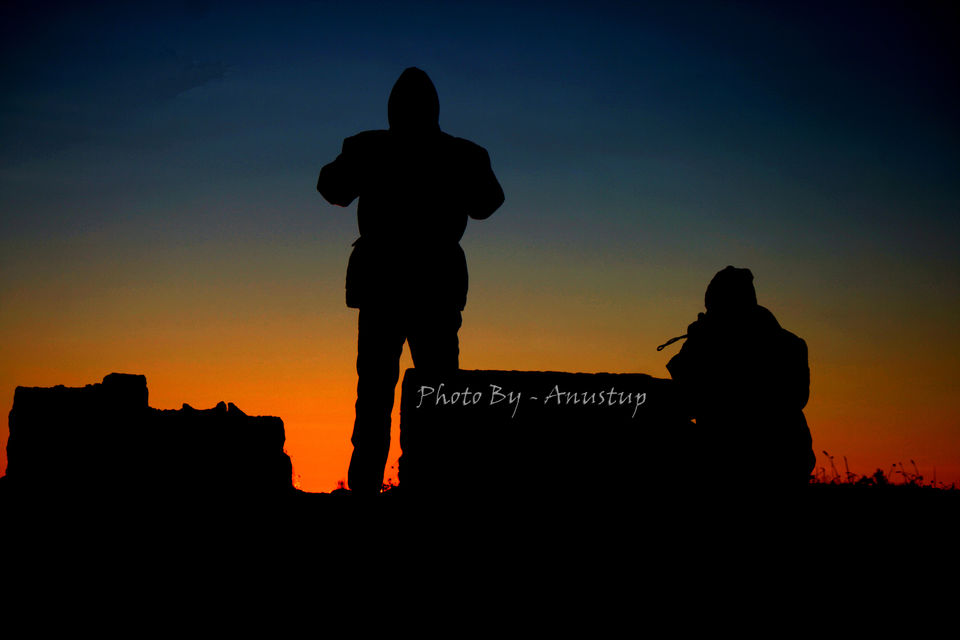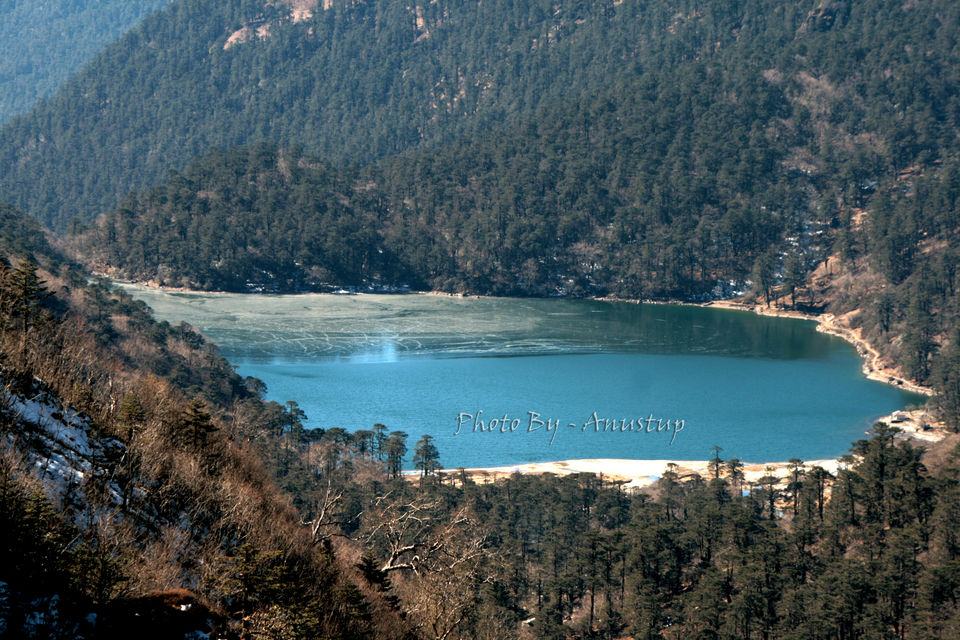 Visit Gnathan | Visit Sikkim - I Found my Destination..... Have You?