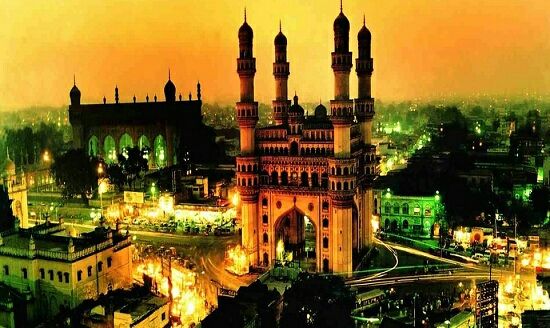 When I visited Hyderabad it was the time when city was sinked in holy ambience of ramzan. It was the perfect time to fall in love with the beauty of the city. So if you want to visit every spot at a perfect time, here is a 3days trip planned for you.
Day 1:
Start your day with refreshing breakfast of Irani chai and osmania biscuit at Nimrah cafe and bakery which is located in Char minar area.
Then here is the list of places to visit in Char minar area-
. Charminar (most obvious)
. Chowmohalla palace
. Salar Jung museum
. Mecca masjid
After experiencing the culture of nawabs it is time to feel the apetizing food. You can satisfy your taste buds at Munshi naan but if you are a pure vegetarian then you can go to Govind's dosas (my personally favourite). Or you can also go to Ram ki bandi.
Now here comes my favourite part :shoppinggg ;)
. Perfume market - you can find a large range of perfumes here to satisfy your inner soul.
. Laad bazaar,Sultan bazaar - Here you will get to know why it is called pearl city .The sparkling beauty of bangles and pearl embellished jewellery will make you feel like heaven.
. Koti market - Known for good collection of books and handicraft items.
P.S- All the tourist, eating and shopping places are of same area ,so as to consume your time.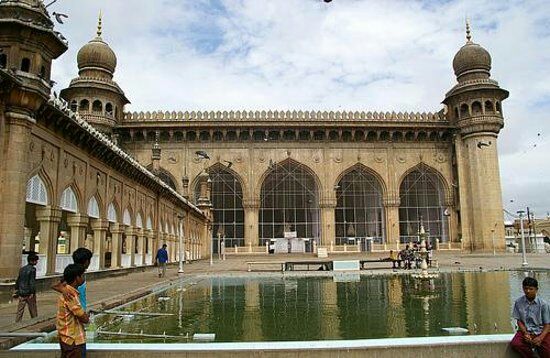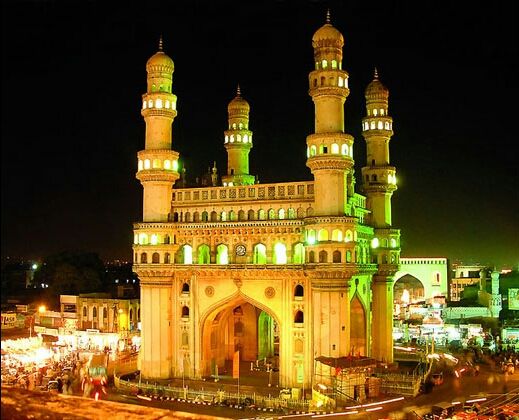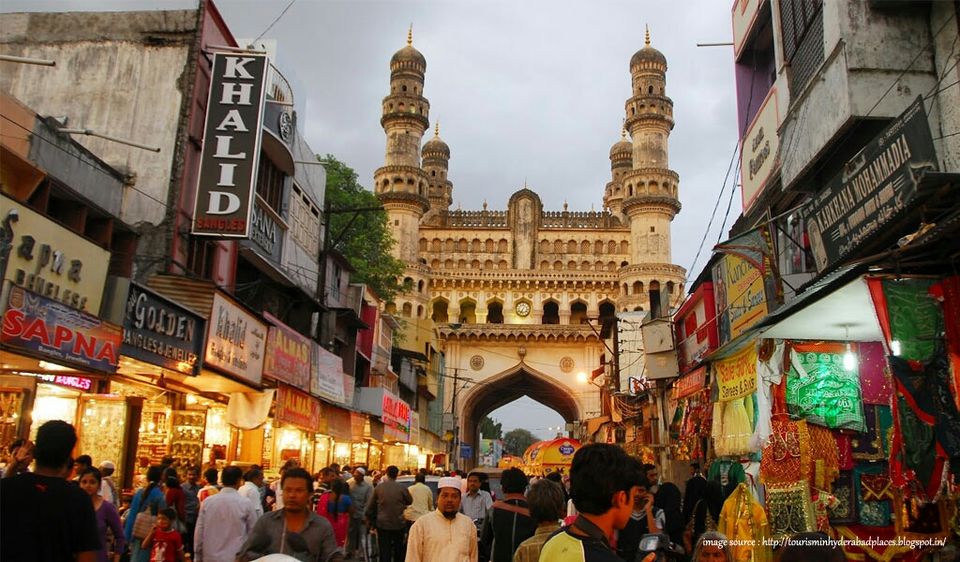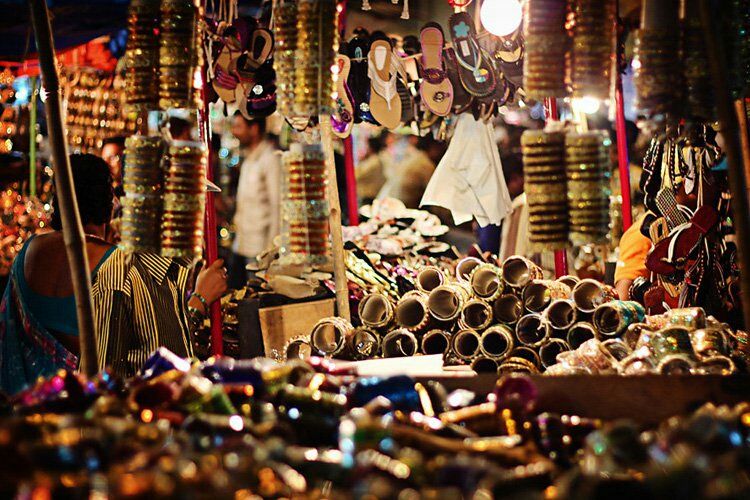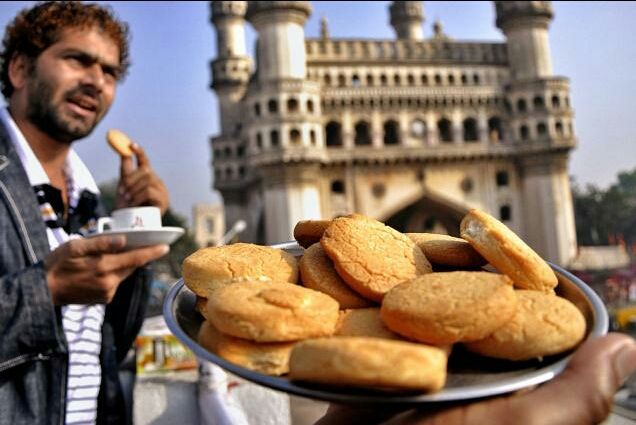 Day 2:
Places to visit-
.Nehru park
.Sudha cars museum
.Birla mandir
.Hussain sagar lake
.Golconda fort - An amazing example of magical architecture and unparalleled beauty. It's a must visit site for every traveller.
(Tips- Make sure to hire a guide otherwise you are never gonna find the secret behind "deewaro k bhi kaan hote h ;)" and also try to visit golconda in evening time so you can enjoy both before and after sunset beauty of the fort and city view from there.
Places to eat-
.Govind bundi- because it's my favourite :p
.Eat street -you will get mouth watering dishes with an amazing view of Hussain sagar lake.
.Hyderabad house restaurant -perfect blend of Hyderabadi spices and dishes available.
Day 3:
The last day should have some adventures with it so here is a place full of adventures and awesome sites- RAMOJI FILM CITY. It is world's largest film studio having many attractions like amusement parks, mellow dramatic sets with miniature streets. You can spend your all day here. When I entered ramoji film city in a red coloured vintage coach (which is provided there by film city itself to take a tour ) it gave me a "welcome to Jurassic world" kinda vibe. yup !!seriously ;) My third favourite place after golconda and govind bundi ;p
I hope this will help you to make your trip more organised.
P.S- If you have extra time left don't lay in your hotel room. Just go and explore and tell me what I had missed ;)