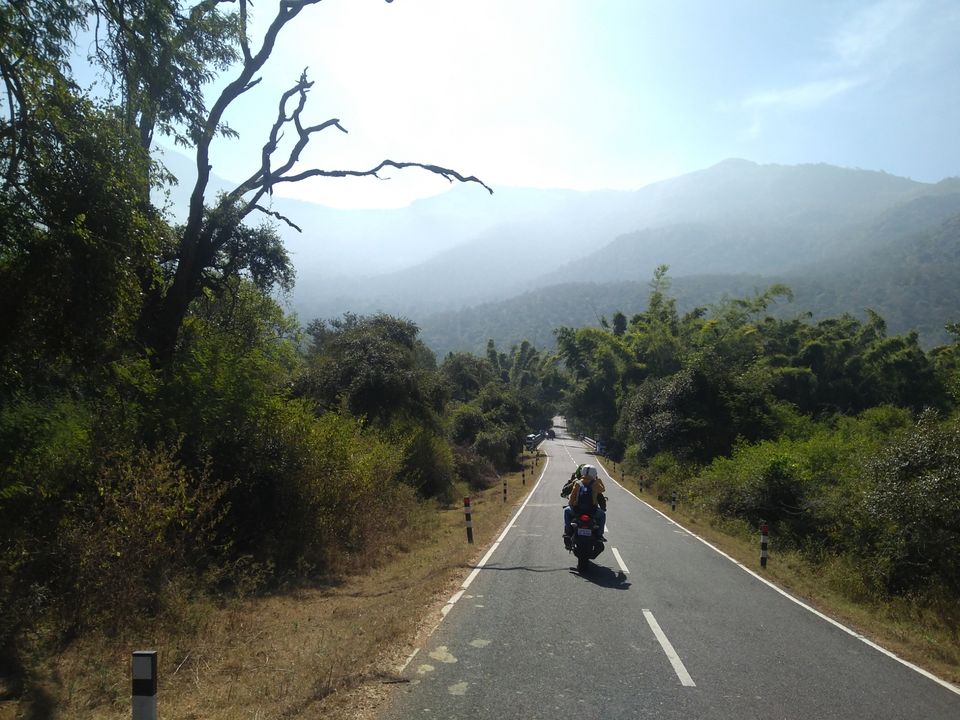 Bike ride……
Mysore>nanjangud>gundlupet>bandipur>mudumalai >ooty
A trip with a school buddies never get bored :)we started our ride in the morning 7AM from Mysore. It's a morning sunshine, chilled weather and crazy us.In a middle, some stops for tea addicts LOL and had breakfast in gundlupet(hotel guruprasad) .In bandipur found some animals(deer,gray langur, elephant, peacock…) and entered Ooty by crossing 36 hair pin curves such a amazing experience and visited doddabetta viewpoint the mesmerizing landscapes, moving clouds really enjoyed it.In Ooty those fresh vegetables and yummy homemade chocolates must to buy. visited some viewpoints on the way enjoyed the beauty of nilgiri hills and had lunch in Ooty(Arya pure veg) and back to Mysore from the same route & taken break in bandipur ,by 7PM were in Mysore.
Ooty>mudumalai>bandipur>gundlupet>nanjangud>Mysore
It's really a best ride for everybody who visits from Mysore to ooty via those forest routes,Hill crossings and curvy roads. The houses looks like a match boxes and those nilgiri trees gives a beauty by crossing each other in between roads. few tea estates, really a eyes full of green.
Expenses:
For a one day trip if you opt the bike it costs around 600 per person including food and travel with unlimited beauty to eyes.