Ooty, one of the famous hill station in India, has been always full of buzz, busier than other hill stations. I visited Ooty many times and I always found Ooty crowded, no doubt about its natural beauty but I think it's getting too much commercialized, crowded, vehicles, hotels all over. Not sure how it's going to survive.
So this time another weekend outing planned , we decided to avoid Ooty and planned to stay in Coonoor, another small but beautiful hill town, 25 km from Ooty. Visited Coonoor before but this time plan is to stay at the hotel, relax and cover World Heritage Site Nilgiri Mountain Railway.
There are two routes to reach Ooty-Coonoor. You will have to cross the Bandipur and Mudumalai forest area, which is scenic and sighting of elephants, deer, peacock, monkeys are common.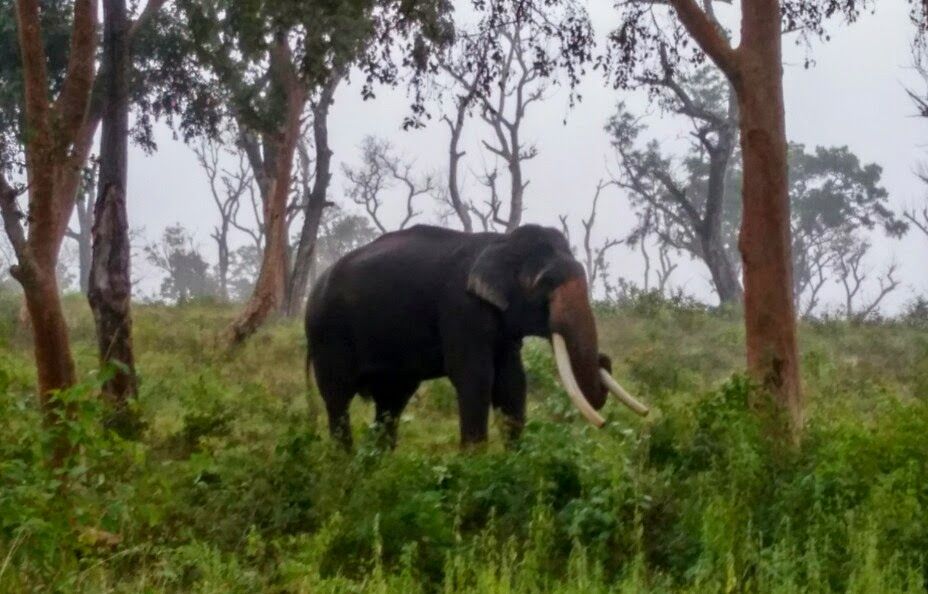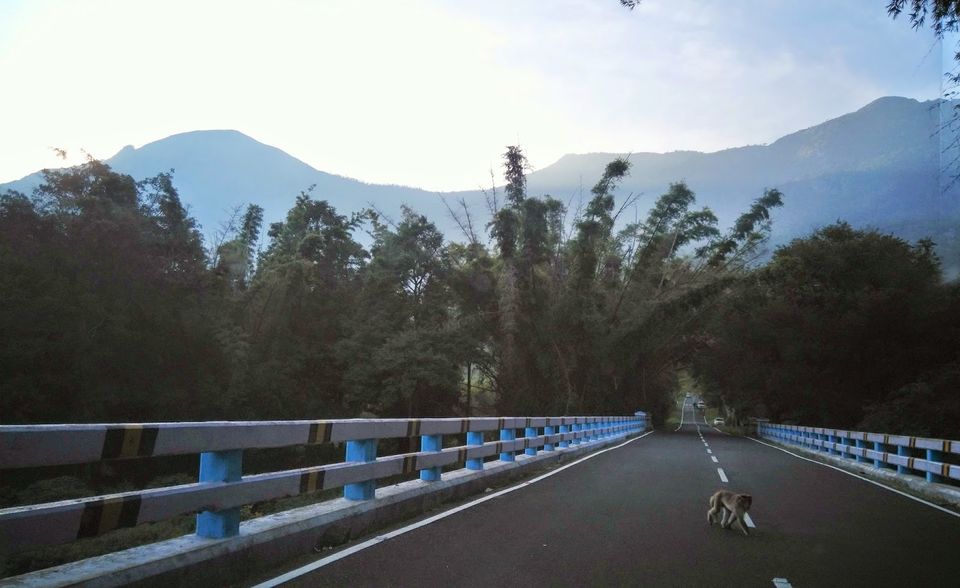 From Bangalore we took Bangalore -> Mysore -> Nanjangud -> Gundlupet -> Bandipur -> Mudumalai -> Masinagudi -> Ooty route.
Once you crossed Masinagudi, then Kalhatti ghat start, from here you will have to negotiate 36 hair pin bend, its very steeper route, some very sharp hair pin bend,pace will be slow and but you will get chance to see the high Nilgiri mountains and some spectacular views.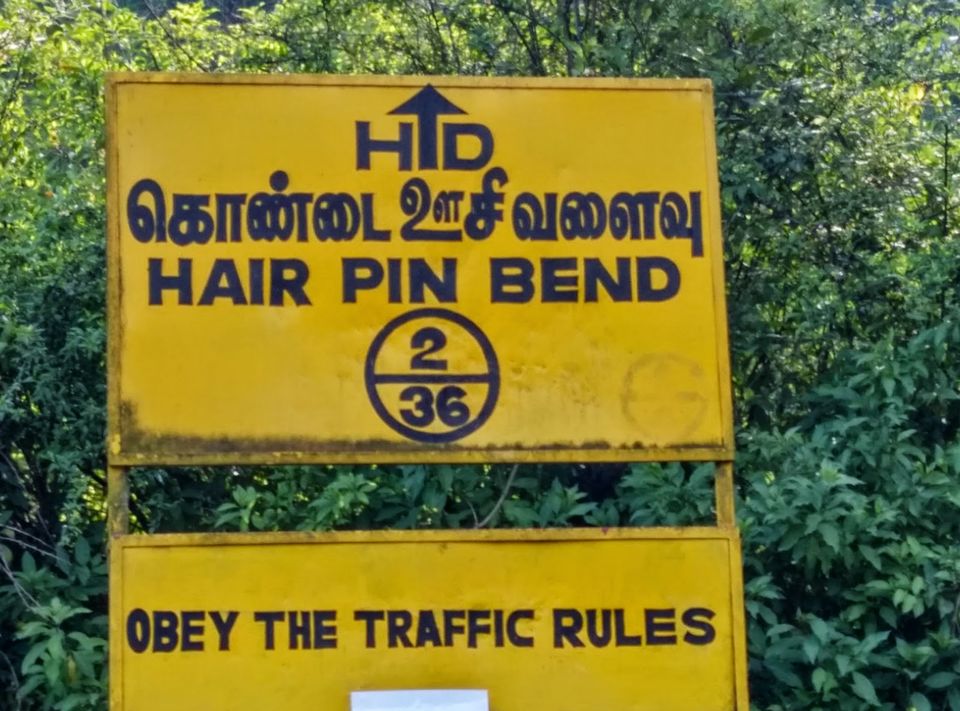 Second route which is Bangalore -> Mysore -> Nanjangud -> Gundlupet -> Bandipur -> Mudumalai -> Gudalur -> Ooty not many hair pin bend and rather easy. But this route is bit long, I think there is 30-40 km difference.
Reached Ooty at 10 AM and after having heavy south Indian breakfast we reached our destination Coonoor. Smaller but quitter than Ooty, Coonoor town is surrounded by hill tea plantation. The weather remains pleasantly cool throughout the year.
I had already booked one hotel there, 115 years old colonial style villa. 180 McIver Villa.

Our stay there was another good experience. The villa is located in such a way that you can have 180 degree view of Coonoor town. I was really impressed by the way rooms were decorated, some very impressive antique furniture, fireplace, big lawn and flowers. There is one big tea garden near by. Most importantly this hotel is located in quite place and you could easily listen the bird chirping rather than sound of moving vehicles.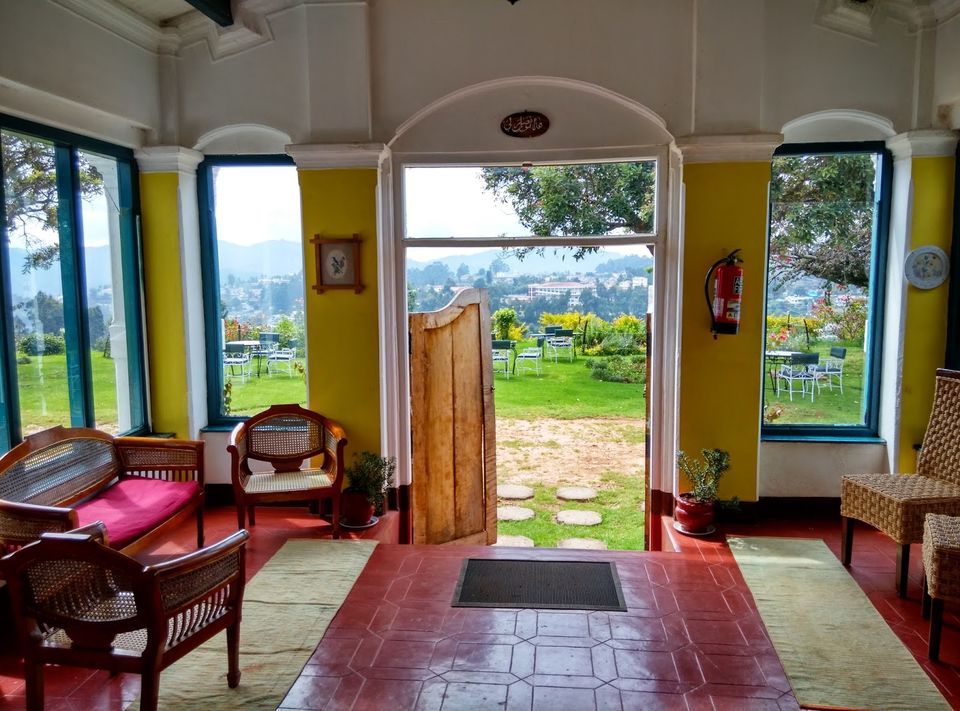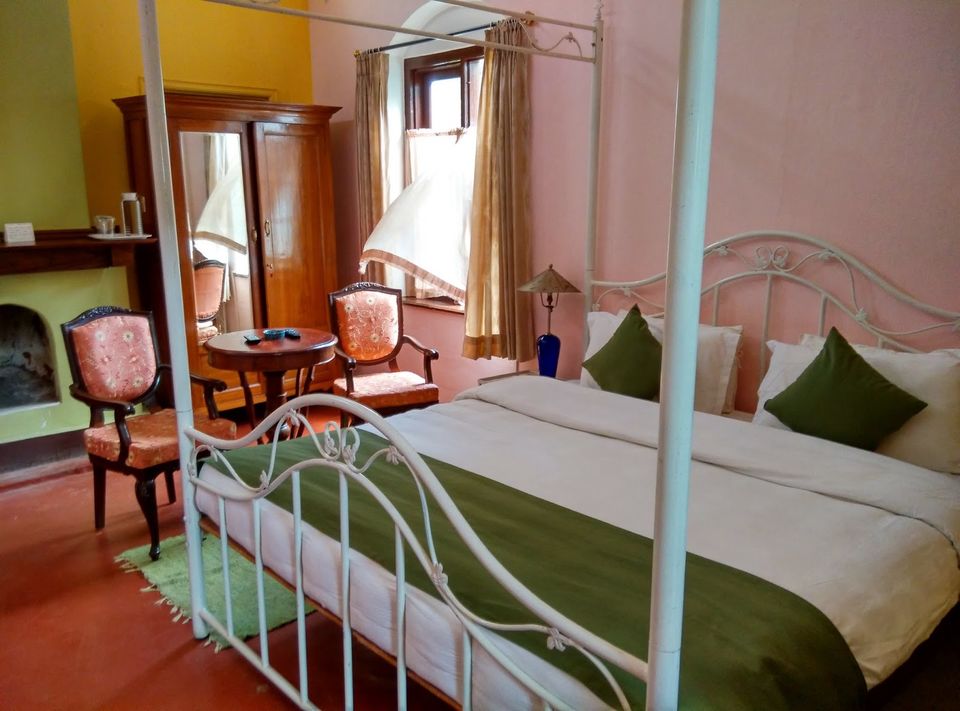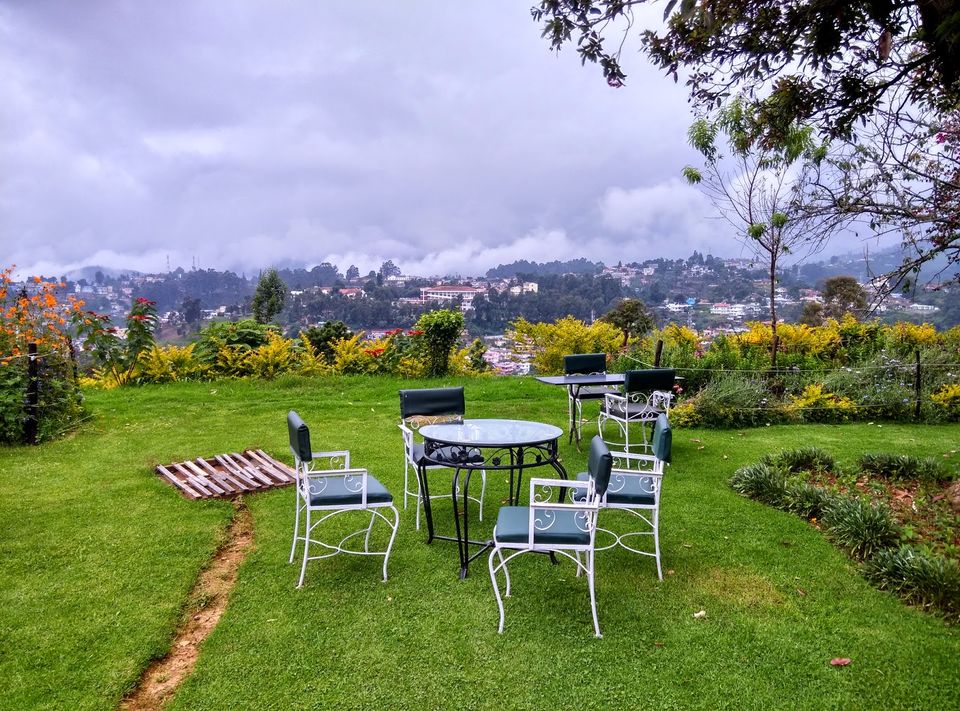 After lunch and then some rest, we were ready for toy train journey. Nilgiri Mountain Railway from Coonoor to Ooty. Coonoor railway station was hardly 3 KM from our hotel, by the time we reached there was long queue for tickets, stood there for 20 minutes and took the general class ticket. Train was completely full and no place to sit, mostly tourist, so we had no other option but to stand for one hour. But it was ok and I was particularly very happy to cover one more world heritage site. This historic railway line was completed in 1899 but most noticeable thing is, it was started after 45 year when railway line plans were drawn up. One of the toughest task to build railway lines, considering the mountain, hill area.
The engine of the toy train is an 'X' Class steam locomotive, made in Switzerland. It was one of the last coal powered steam engine train but in last 2-3 years back diesel locomotives have taken over from steam for coonoor - ooty route . Train has 5 compartment, 4 general and 1 first class. General class ticket was 10 rs per head but the journey we had was priceless. The route is picturesque, breath taking, photogenic, mountains, pine trees, waterfall, tunnels, and mist. If you want to enjoy the journey make sure, you pick left hand side seats (Coonoor - Ooty) and if it's Ooty - Coonoor then right hand side seats. Then only you will get best view.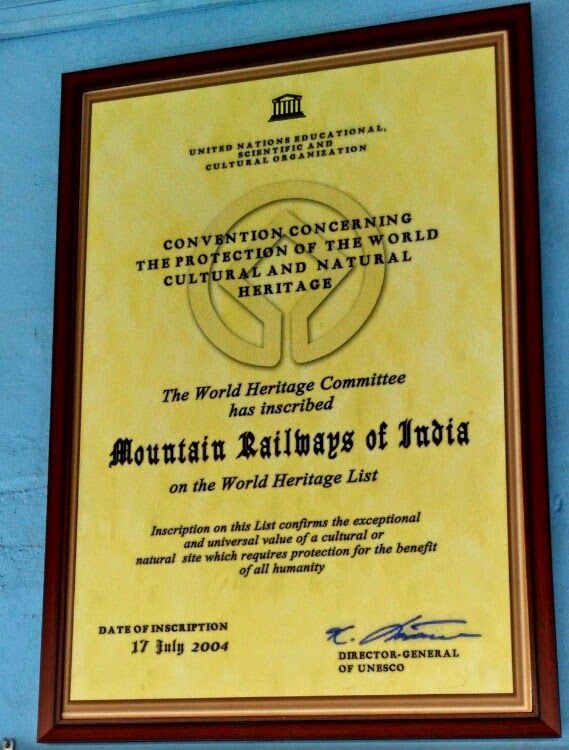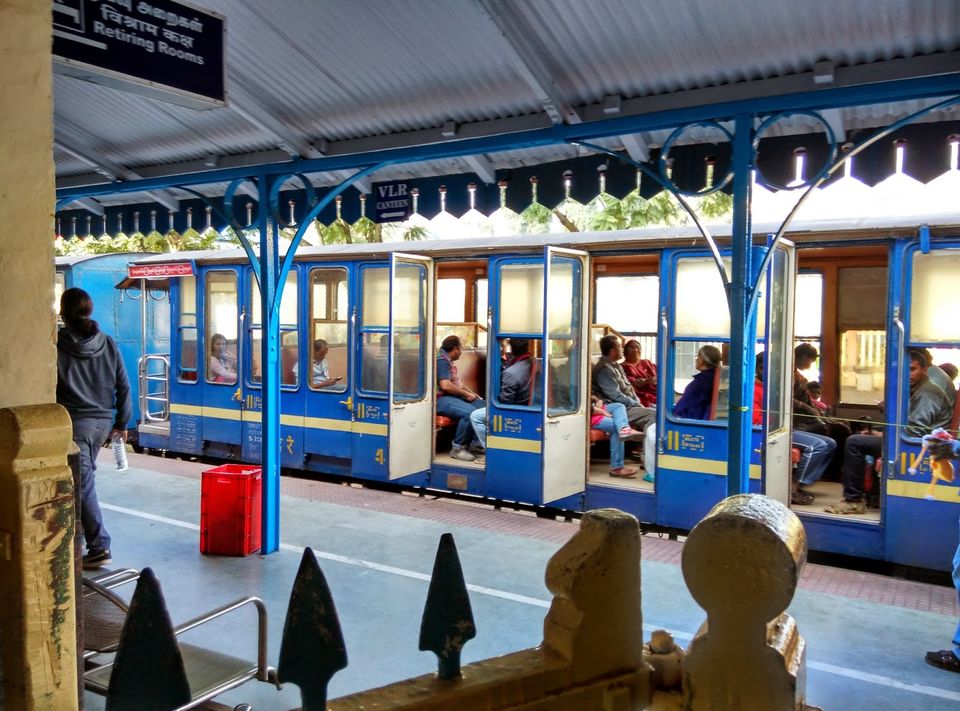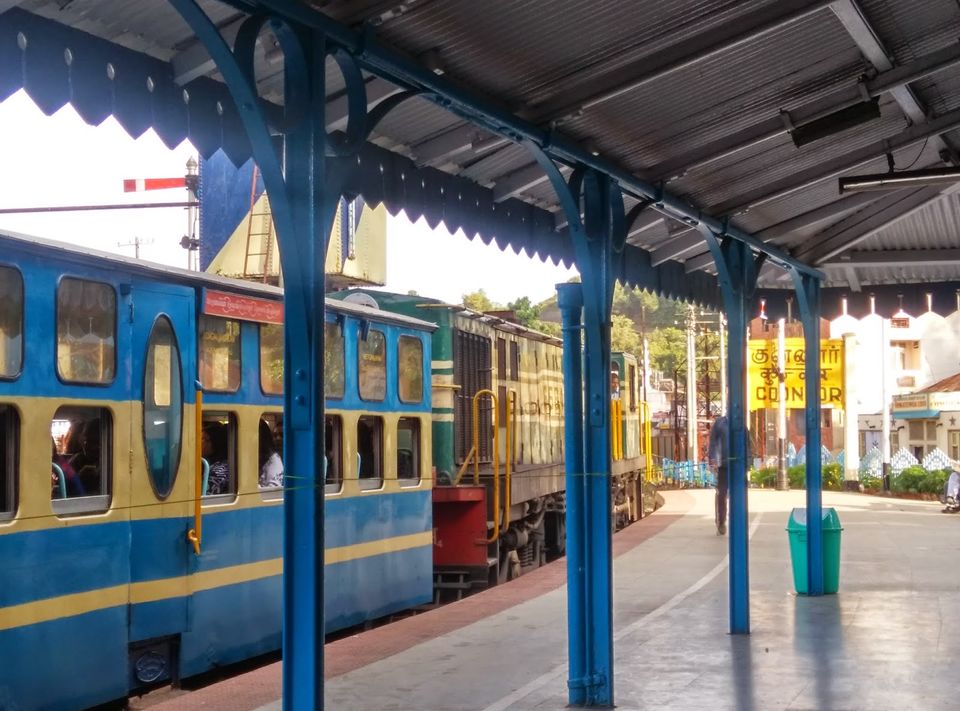 Overall it was memorable journey but I had one disappointment. As usual before coming to this place I did some research and read that the old, classic tickets are still issued keeping in line with the World Heritage Site status but we got the computer generated modern style tickets. I didn't get chance to inquire about this.
Remember the famous Chhaiyya Chhaiyya song from movie Dil Se, SRK dance on the moving train. It was filmed on this route, Nilgiri Mountain railway, on the toy train.
Coonoor to Ooty train started at 4:30 PM and reached Ooty at 5:30 PM. Wellington, Aruvankadu, Ketty & Lovedale. From Ooty we took the return journey, start from 6 PM and reached Coonnor at 7 PM. Our return journey was good, as train was almost empty. We got the private compartment. It was dark outside but we could see the Ooty town beautifully lit in the night lights.