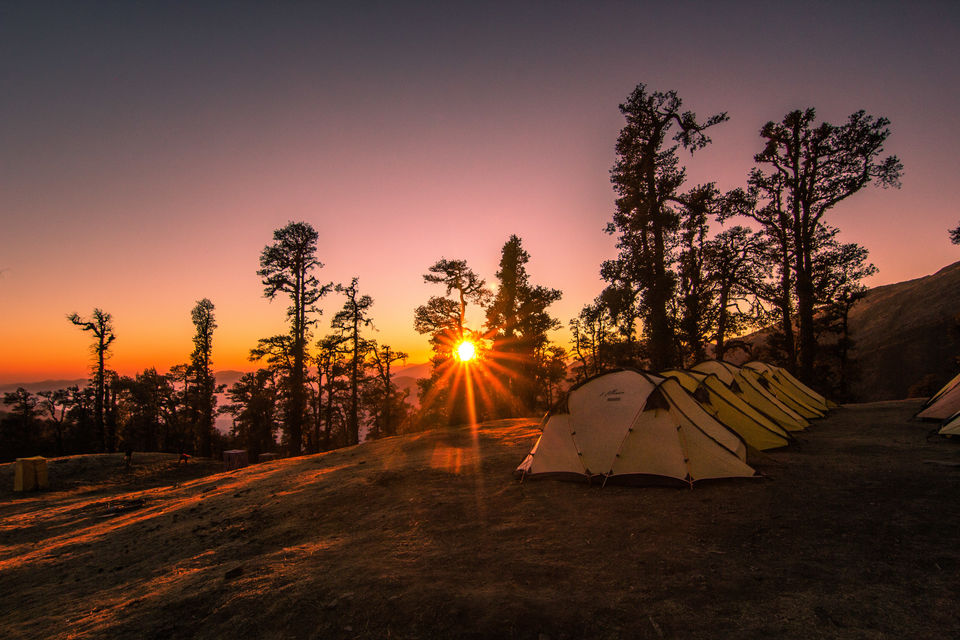 Most of the treks in India are closed during winters (December, January, February & March) because
of heavy snowfall and bad weather conditions. But few of the treks remain open in winters too. Brahmatal is one such winter trek in Uttarakhand which you can opt for in winters and get the complete feel of it.
The icing on the cake are the two frozen lakes, Bekaltal and Brahmatal. Also you get to see the closest views of Mt.Trishul, Mt.Nanda Ghunti and Garhwal Himalayas.
Brahmatal is a short trek of 4days. The starting point of the trek is a village named Lohajung in Uttarakhand. It is about a distance of 218kms from Kathgodam Railway station (nearest railway station).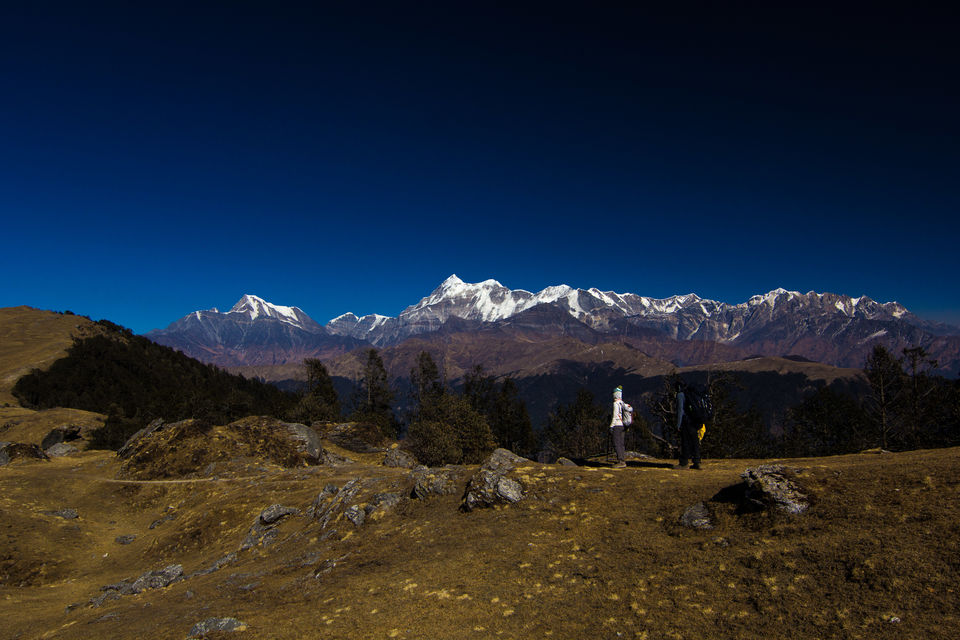 I went with IndiaHikes on this trek. IndiaHikes pickup vehicle picked us up from Kathgodam Railway station at around 7am. We reached Lohajung around 6pm in the evening. The very next day we woke up to a magnificent first view of Mt.Trishul from our base camp at Lohajung. We started our trek at 9am. First day we trekked for about 5.8kms from Lohajung(7600ft) to our first camp at Bekaltal (9689ft). Starting with a very steep trail to some moderate steep trails. Most of the trail was through the forest of Pine, Silver oak, Rhododendrons and many more beautiful trees. We stopped for a lunch break and few short breaks in between. It was around 3pm in the afternoon when we got a glimpse of our first camp site. It was around 200m away from us. A gradual descent and then we reached our first day destination!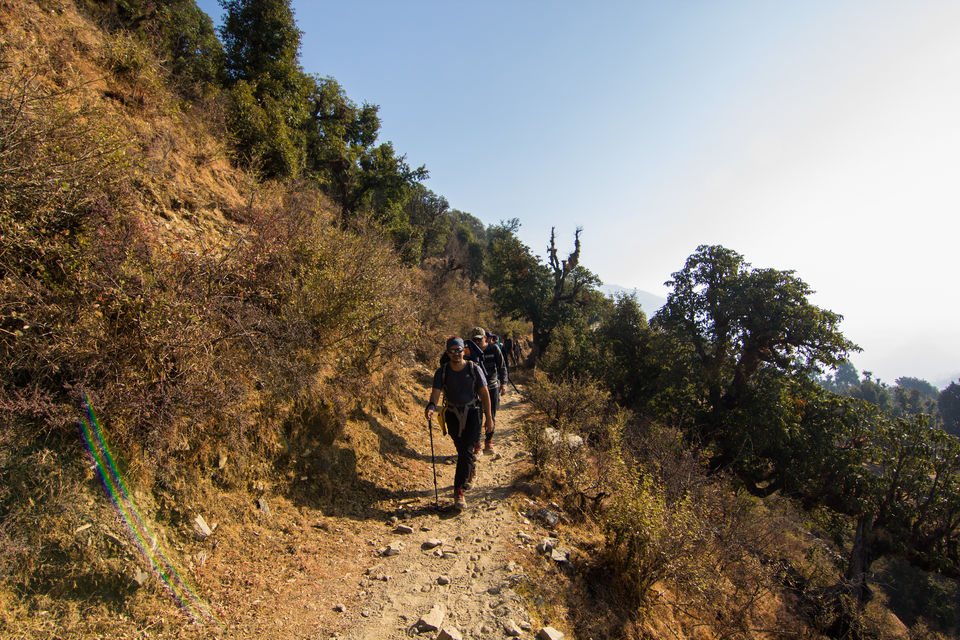 This campsite is famous for the high altitude frozen lake Bekaltal. After lunch, in the evening a 1.5km walk took us to the lake. Located in a pocket, surrounded by Alpine trees. The surface of the lake was covered with a thick ice sheet. It was fun to walk on it, on the other hand it was quite dangerous too, as it was very slippery. I took some photos of the lake from different angles and different end. In the evening we played some games with fellow trekkers in such an ambience. It was a bliss!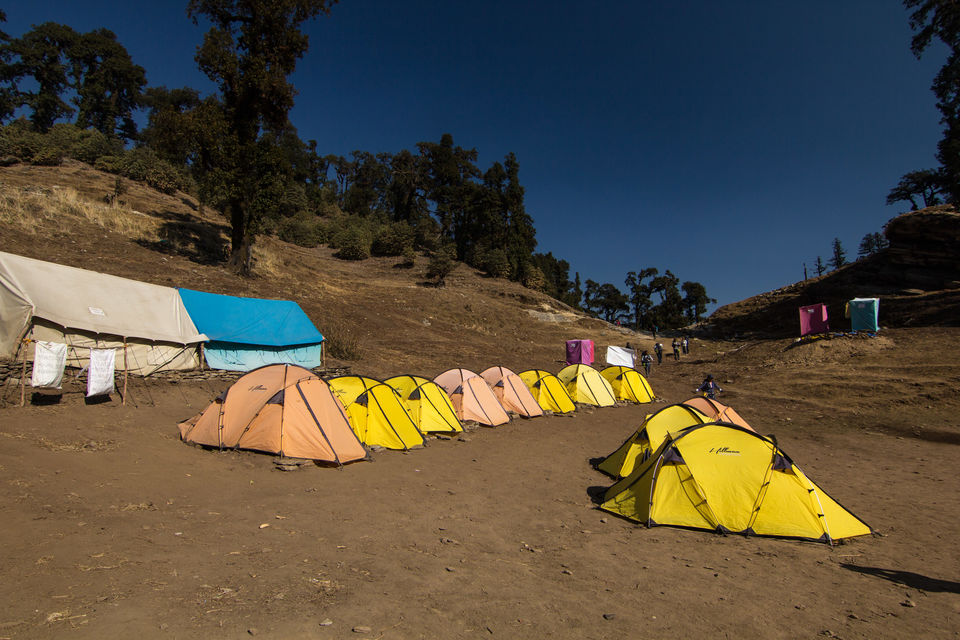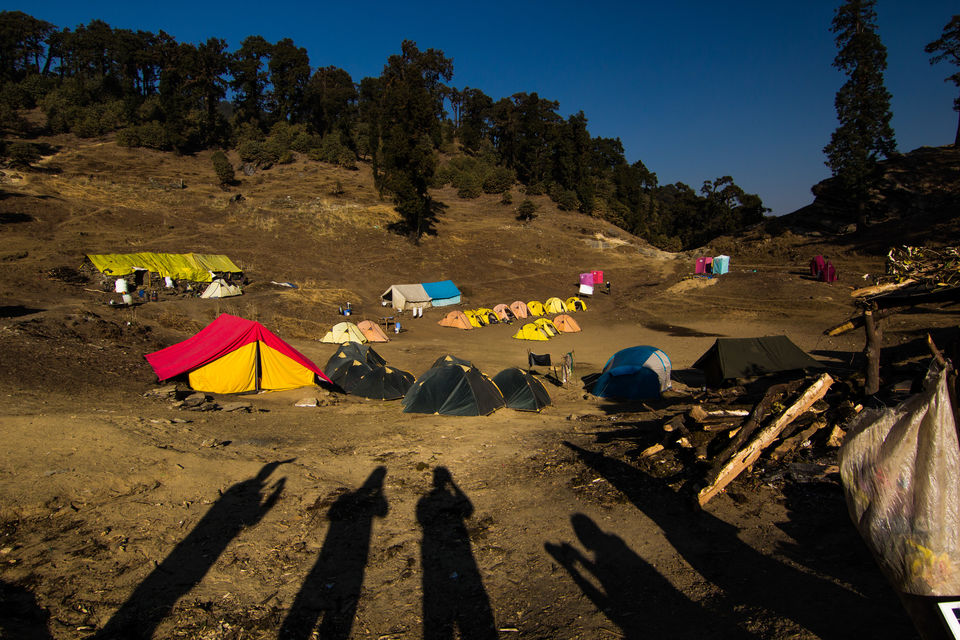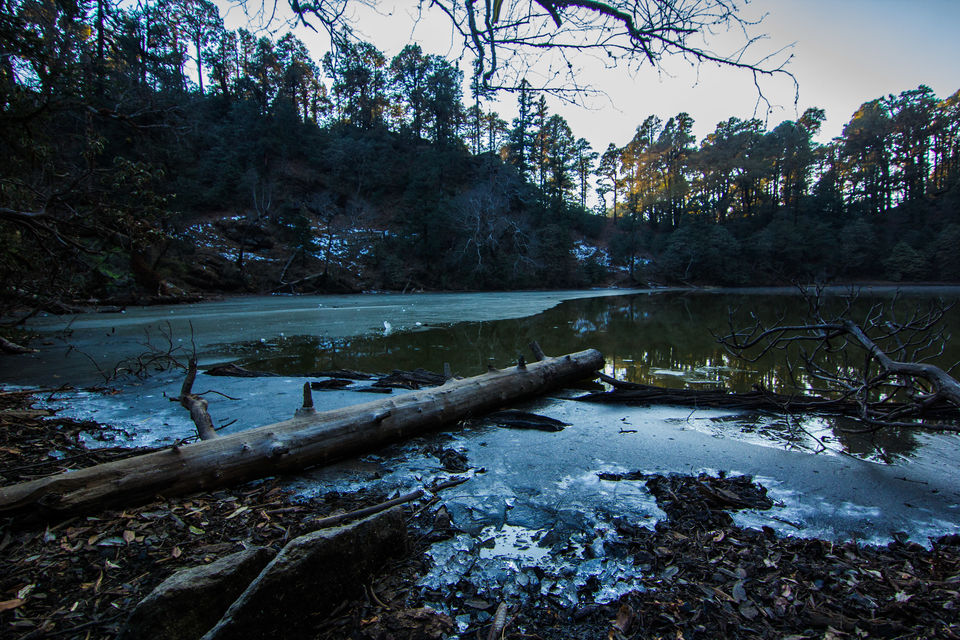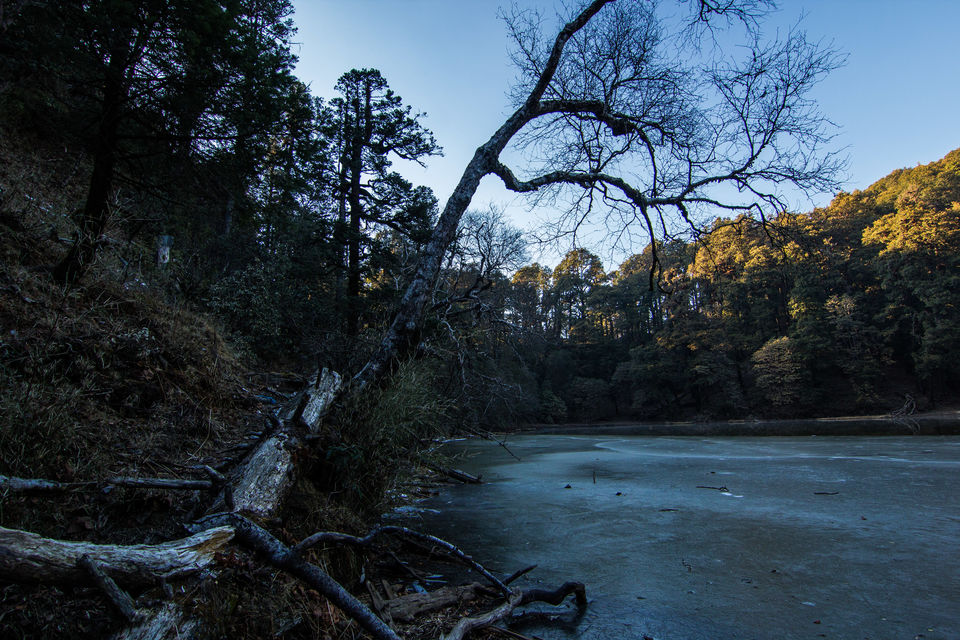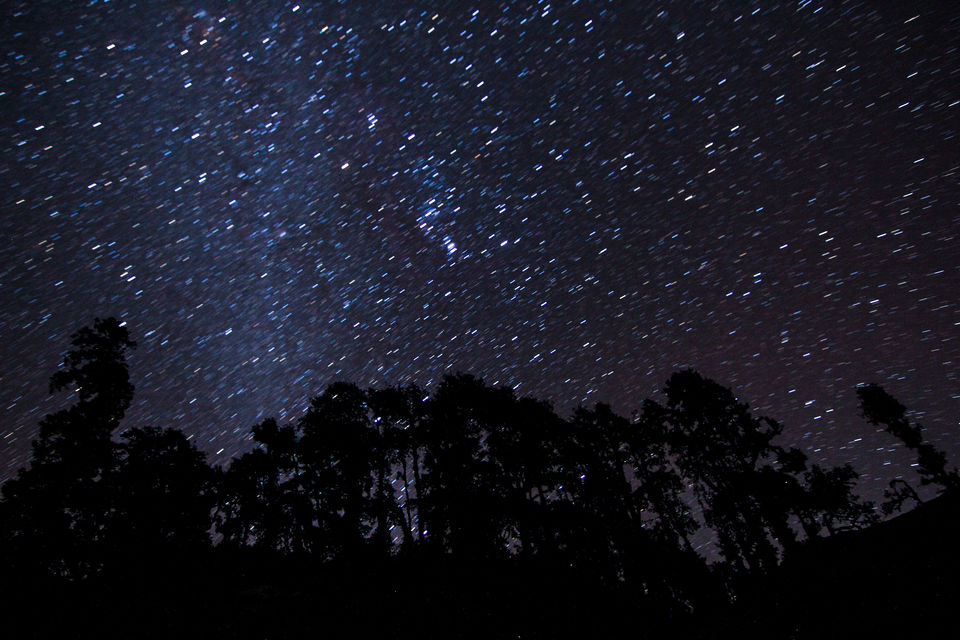 Second day was a 7km trek to Brahmatal Campsite. With initial steep climb for an hour and then there was a meadow region. The initial part took a long time. It was a really steep trail through the forest. Nearly after an hour it opened into a large meadow region and we got to see the range of Mt. Trishul, Mt. Nandaghunti for the first time, standing tall with all valor. We took a break and posed to take some photos and memories that would cherish throughout our lives. After walking all through the meadow there was a pass called Jhandi top. Meadow is basically an open vast land in mountains carpeted with green grass that is usually seen at the edges or at the top of mountains.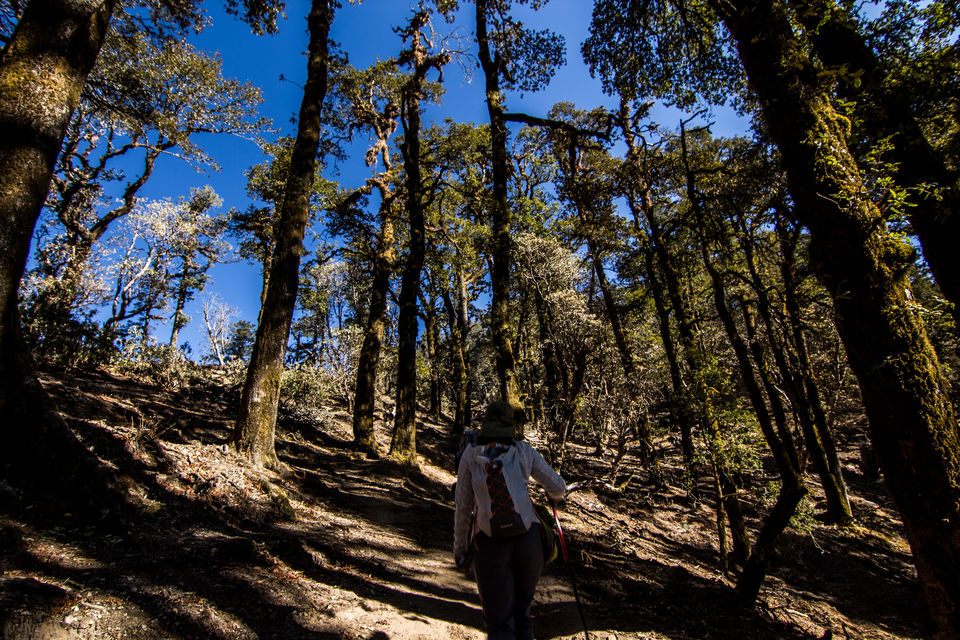 We had our lunch at Jhandi top. I can't express my feelings by writing. Having your lunch with such magnificent views of big mountains, meadows and your fellow trek mates is something an adventurer or mountain lover should definitely try once! We stopped there for an hour or so. After completing our lunch we had a gala time, playing different games. Trekking is not only about walking through the trail. It is something which heightens your feelings. You speak with the inner you and express yourself. You make new friends, you feel the mountains speaking with and the sounds of nature. Away from your daily life you get to experience all these things while you are in a trek!!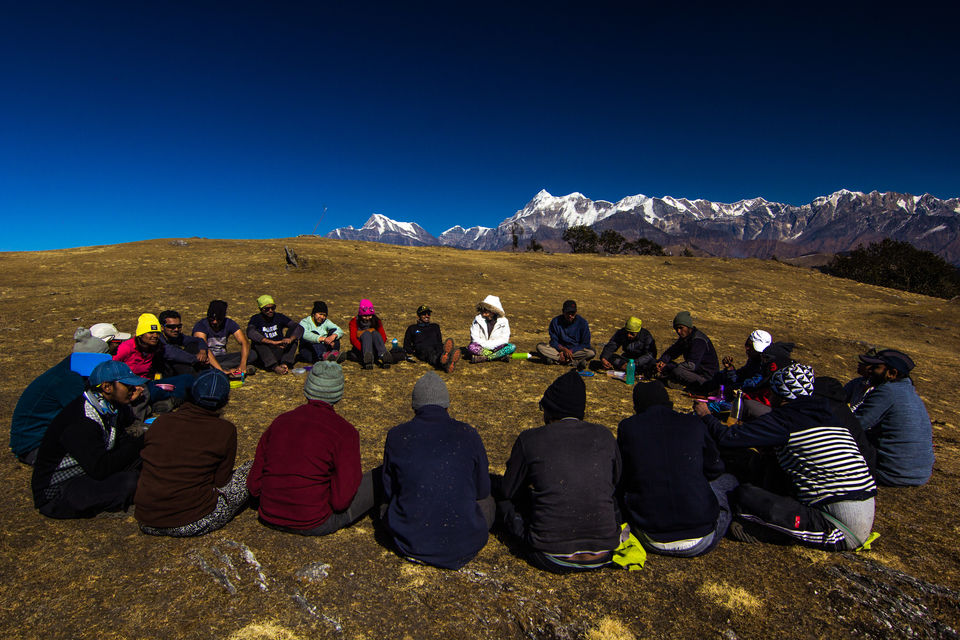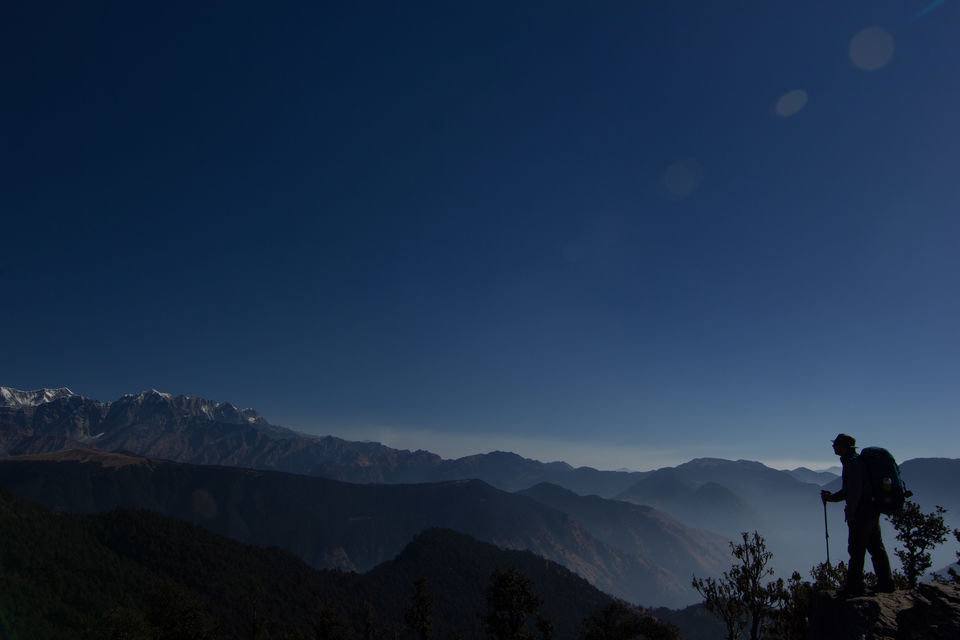 Then again we started hiking towards our next campsite - Brahmatal, our summit camp. Walking through the ridge of the mountains, we reached one of toughest part in the trek. There was a boulder zone. And we were required to descend this zone. We started one by one. With such heavy rucksacks on our back we slowly step by step, measuring every movement we reached the foot steps of the zone. Some of my fellow trekkers took a fall because there were a lot of loose rocks and boulders. After this steep descend there was light walk for about 30mins and we reached the day's destination!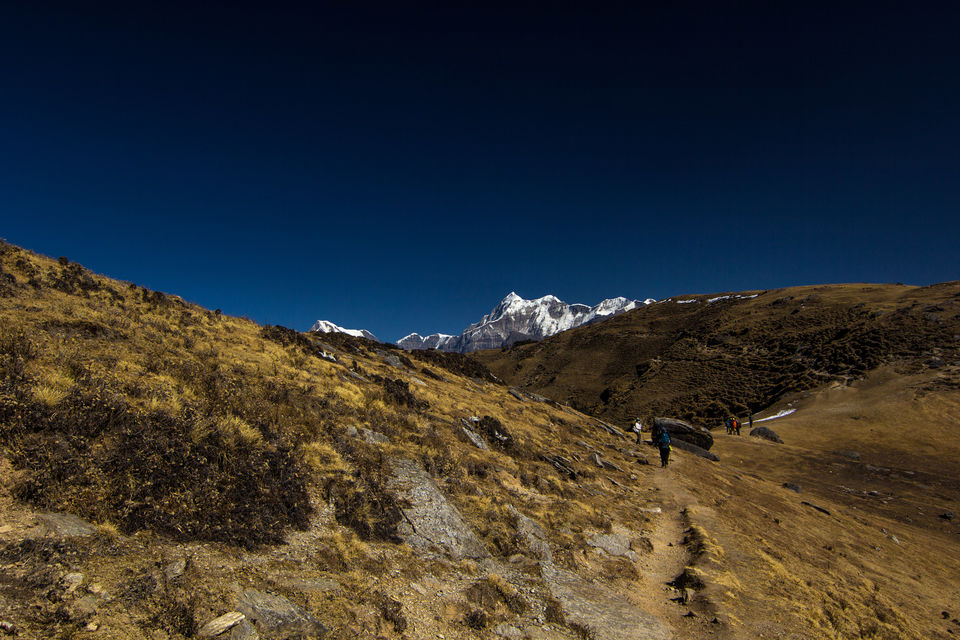 We reached the campsite at around 3 o'clock, followed by a muscle relaxing session lead by our trek leader Bhupi Sir. Then we were allotted with our tents. Soon we took our rucksacks and kept it inside our tents. In mountains you don't get junk foods and aerated drinks. Here you get pure lime water or lemon juice. This is what I loved the most about IndiaHikes! It re-energises you and also detoxifies. Also you get the love and kindness in it with which the kitchen staff made it!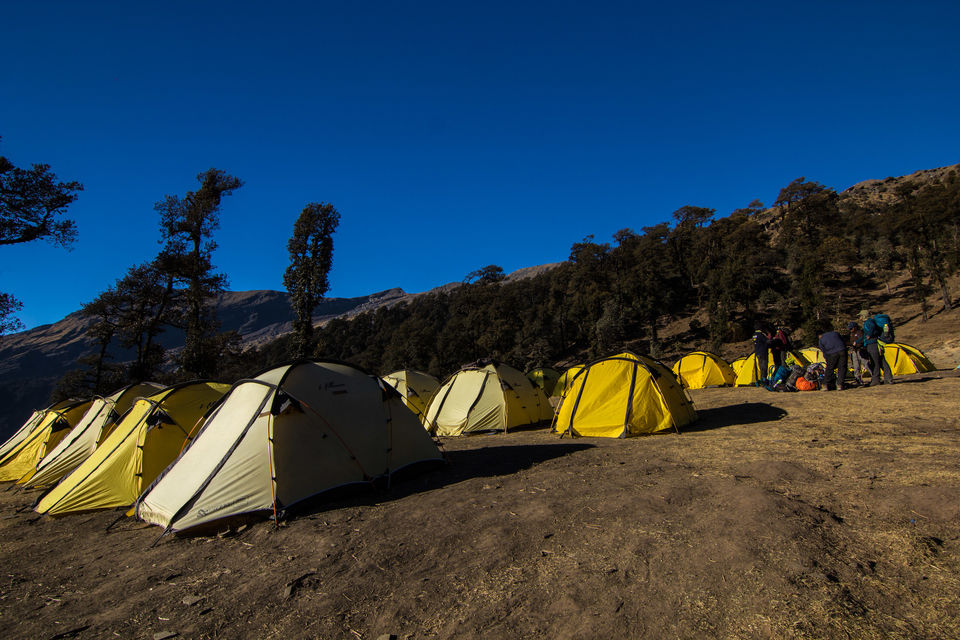 A bit of rest. I looked outside my tent and saw the most beautiful sunset ever. The flares between the tree leaves looked mesmerising. I soon took out my camera and came outside the tent to take photographs and cherish it forever. I called my trek mates out of their tents to witness one hell of a view.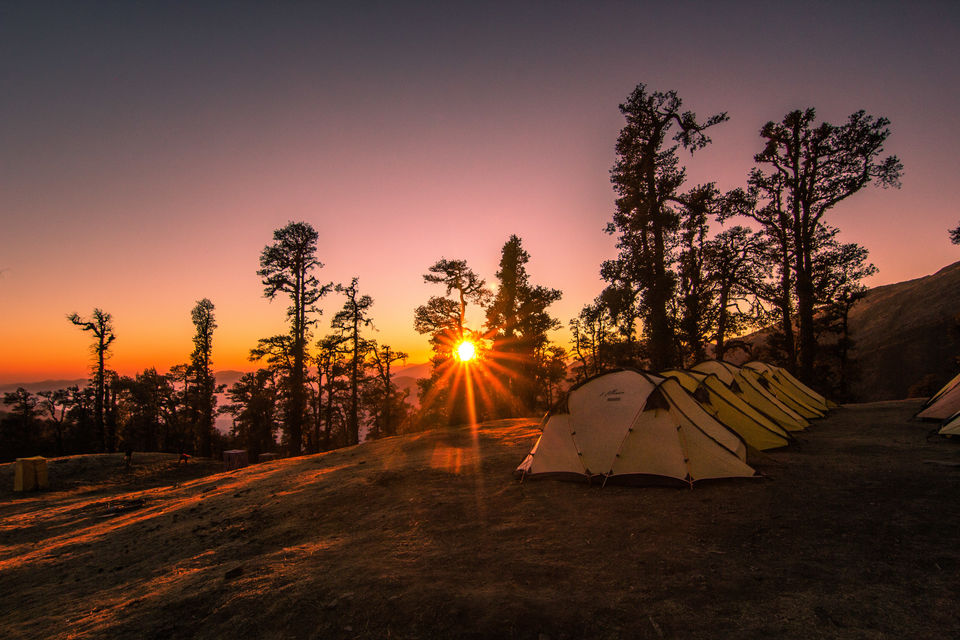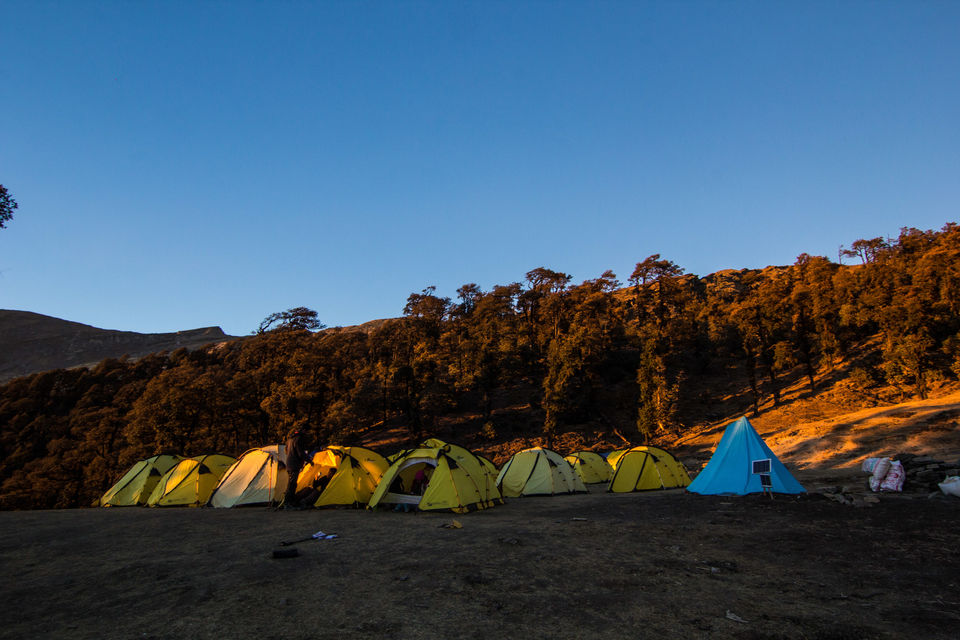 After few minutes the sun went down. We had a bonfire lit by our guide, Raka bhaiya who is a local resident of Lohajung. Then for an hour or so there was a session of telling ghost stories and paranormal experiences! The ambience build up was perfect, sitting under light of millions of stars with your fellow trekkers, and hot tea was a cherry on top.
Have you ever had an opportunity to stand and look up at millions of stars? If you live in a city, there's a lot of light and air pollution for which you are unable to see them. So to have an ultimate experience travel to some remote location like a village, deserts or high mountains! I had this opportunity that day! You won't believe I actually got to see the GALAXY!! It was delightful.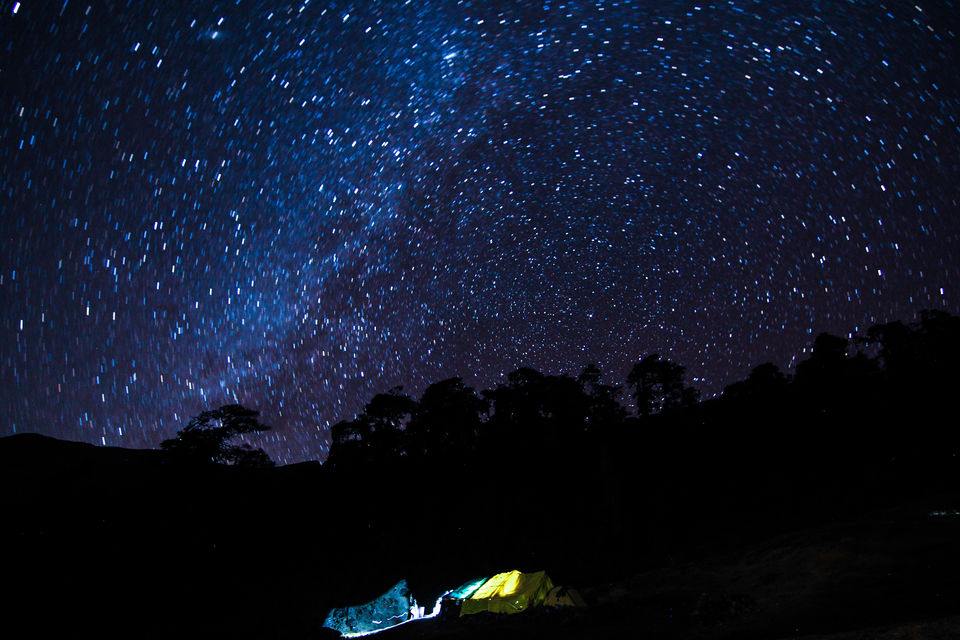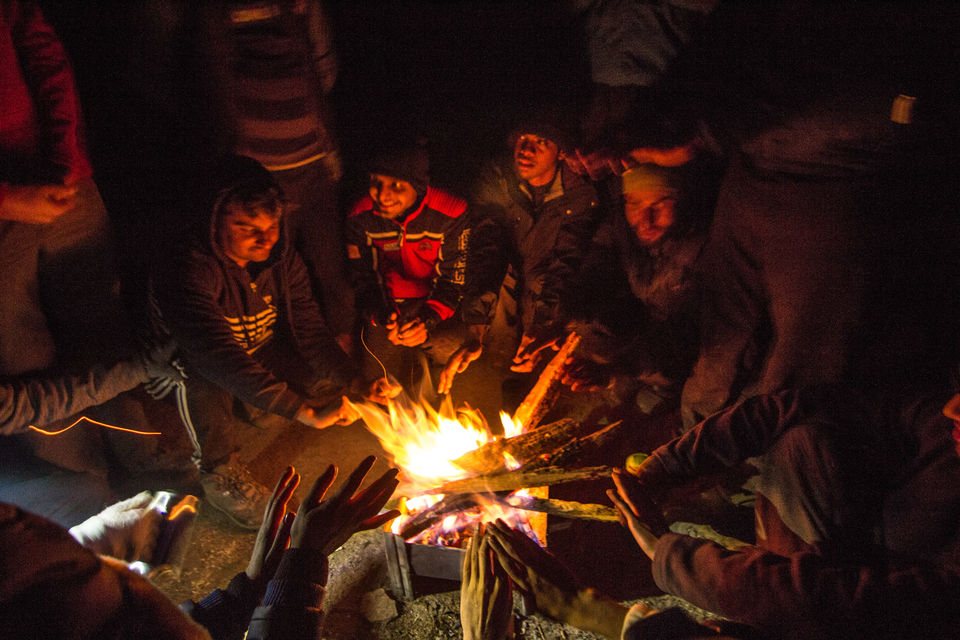 As we were about to climb the summit next day, we had our dinner early and went into our tents. Setting the alarm at 5.30am I dosed off. The alarm rang and I woke up. It was windy that day, our tents were shaking like the wind will blow us away with it. It was around -8c. I wore my shoes and my jacket and came outside the tent. It was completely dark! I took out my head torch. I went to wash my face, then saw the water surface was frozen and the water was so cold that even after passing it through a man made geyser it was not becoming warm. Anyhow I managed to complete all the necessary tasks.
We were about to set off for the final summit ascend at 8 am. But we started 10-15mins late. We simply took our day packs with us. I took my camera bag, water bottle, few medicines and a jacket. The trail was a bit steep, through the rhododendron forests. After a few kilometers, there were no tree or forest cover. Completely meadow. We took rests in between and slowly ascending towards the summit. We had to climb a height of around 2000ft. The final few kilometers were a zigzag path and then came the summit. At an height of 12,250ft. First time we got see the whole panoramic view of Mt.Kamet (India's 3rd highest peak) in the extreme left corner, Mt.Trishul and Nandaghunti right in in front and also the India's largest meadow, Ali and Bedni Bugyal. After clicking a lot photographs, posing for some instagram photos and some group pictures.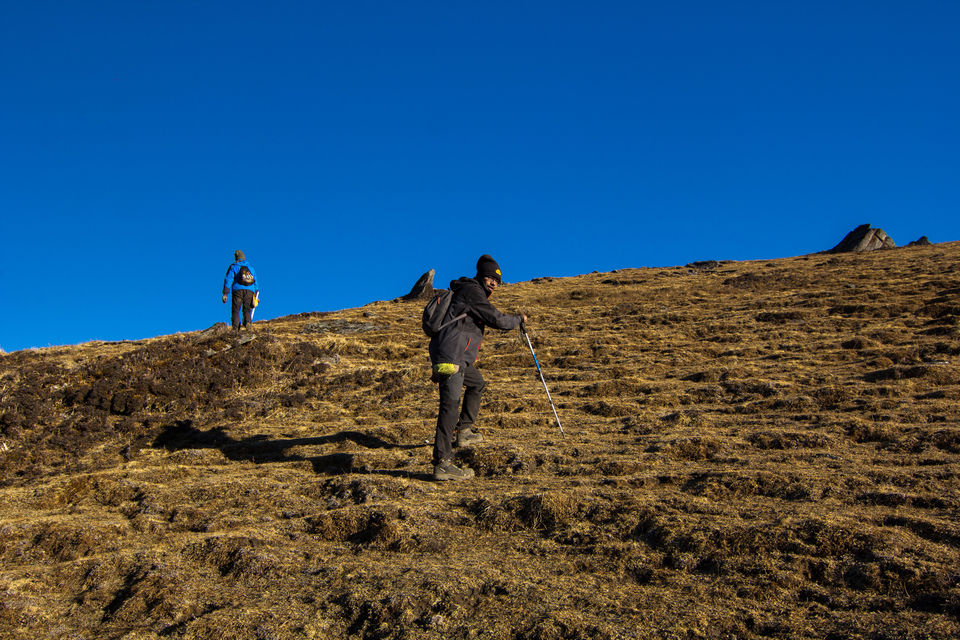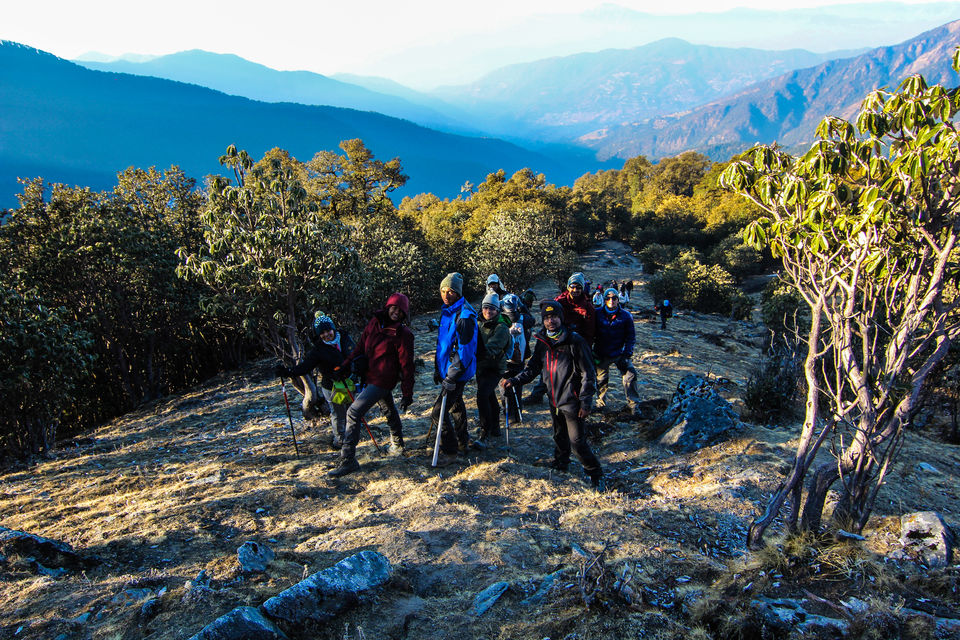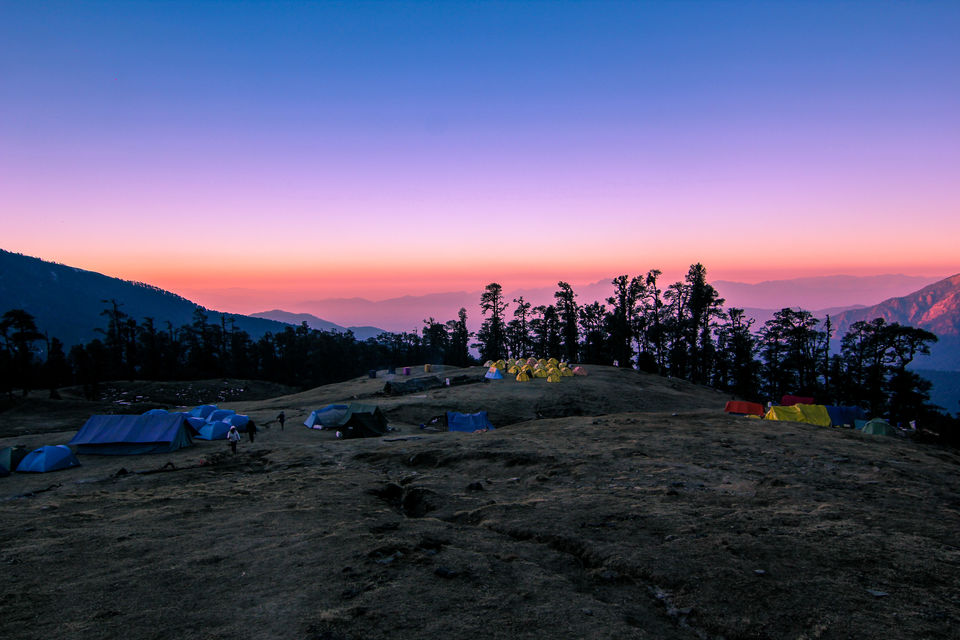 "Keep close to Natures heart..and break clear away, once in a while, and climb a mountain or spend a week in the woods, wash your spirit Clean"
"It's the friends we meet along the way that help us appreciate the journey"
By-Tirthankar Ghosh
If you wanna do this trek with IndiaHikes, visit their page on Brahmatal Trek.