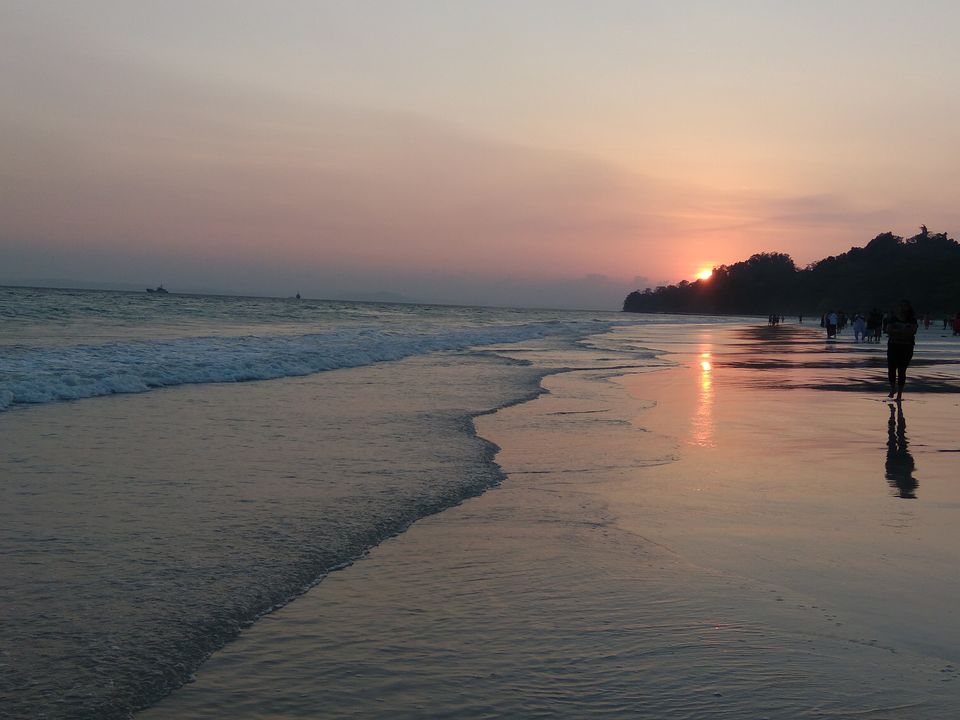 So, finally the moment had arrived to witness the beautiful beaches and pristine sea-shores of Andaman Island. We timely arrived at Netaji Subhas Chandra Bose International Airport (a.k.a Dum Dum Airport), Kolkata i.e at 4 am early morning as we had our flight scheduled at 6 o'clock in morning ????. (PS: It was my first flight experience)
It was just two hours long flight to Veer Savarkar International Airport, Port Blair. After landing we arrived to our Hotel which was pre-booked by my father(Yes, It was a family trip). After getting freshened up we went to Rajiv Gandhi water sports complex and had a ferry ride upto Ross Island.There you will come across the ruins of a Presbyterian Church.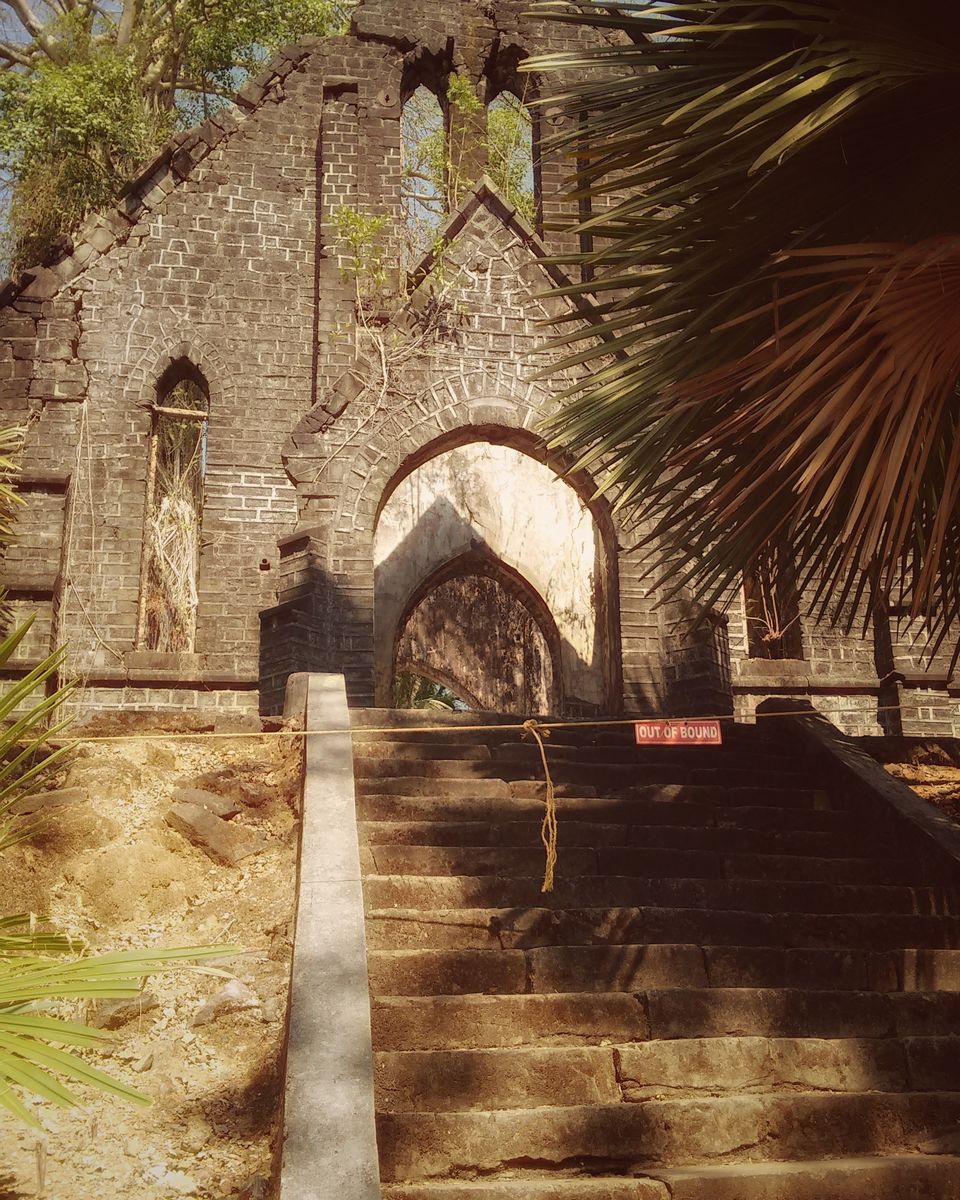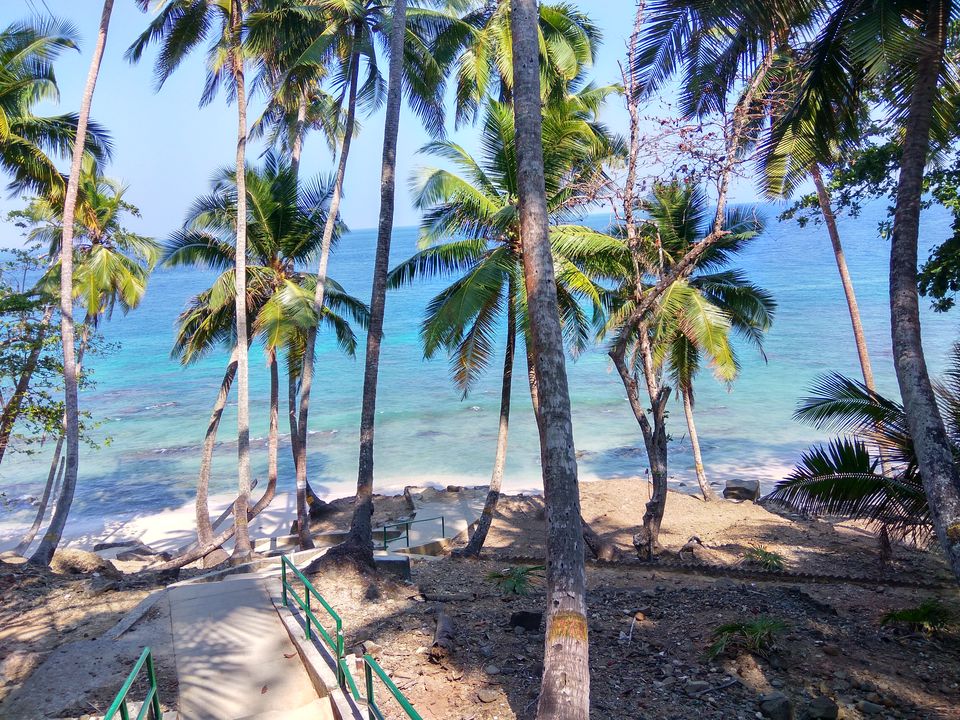 Next Day was to know something about the marine life of the Andaman and Nicobar Islands. At Samudrika Marine Museum we saw various types of Marine flora and fauna found in this island. After this we went to visit the Chatham Mill, Located on Chatham Island (reached by a road bridge), the saw mill was set up by the British in 1883 and was one of the largest wood processors in Asia. Also, in WWII it was invaded by Japanese Forces.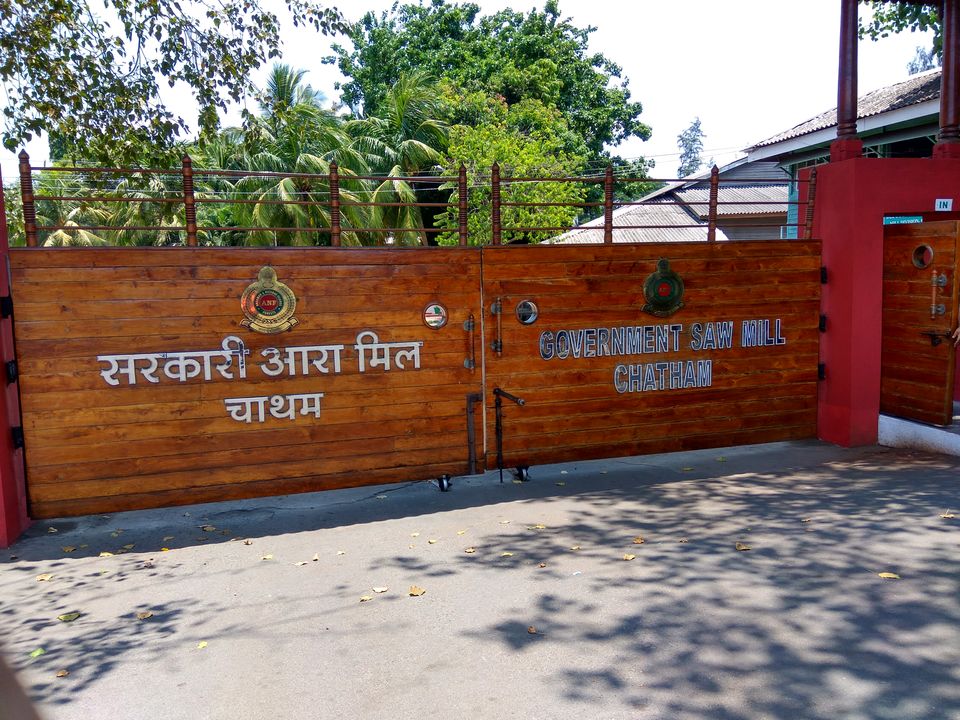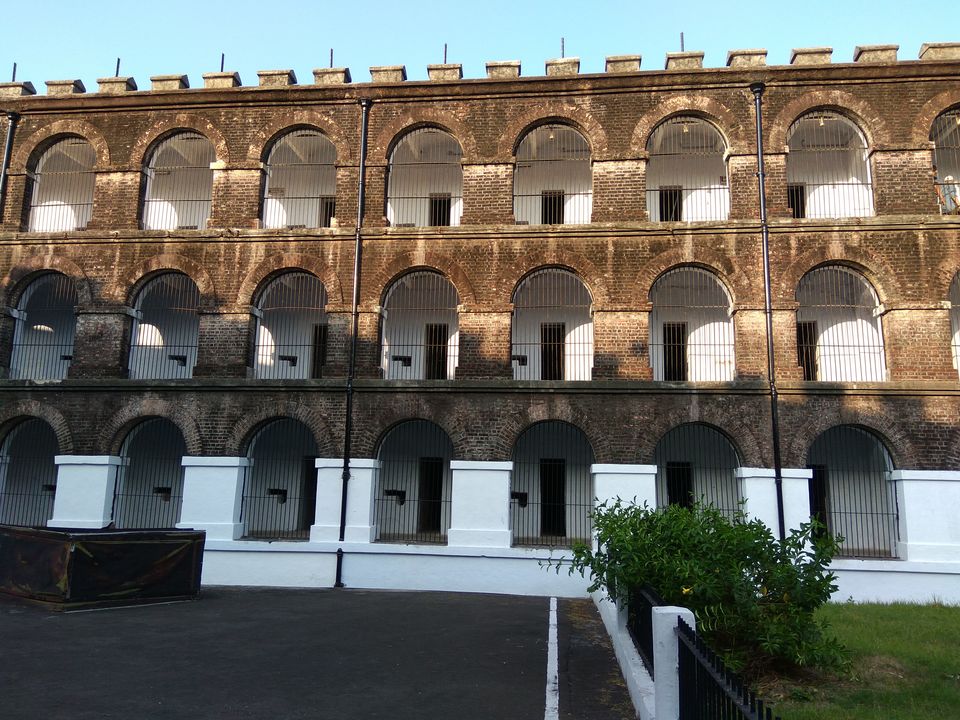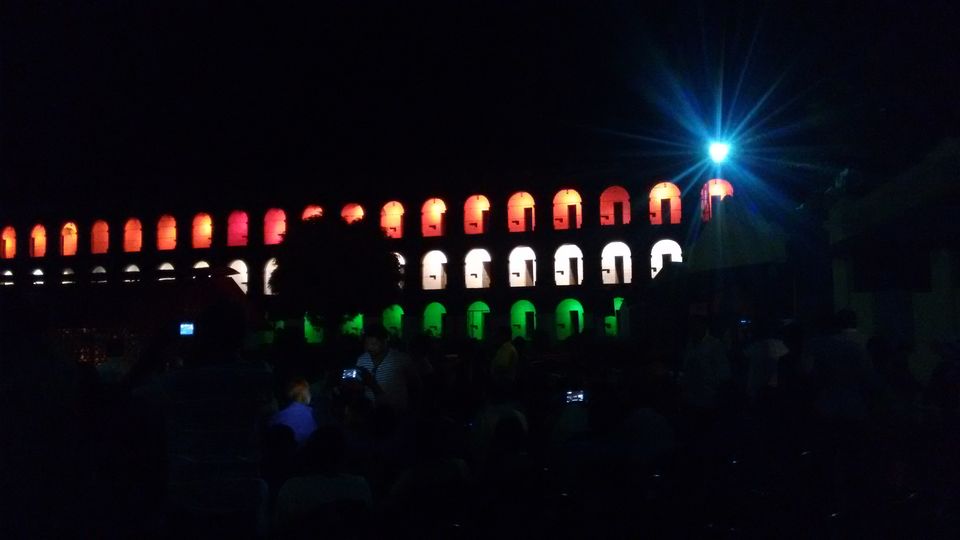 At evening it was the time to go back to history of our great nation INDIA and the bravest men who died by protecting and helping our nation to get Independent. Yes, It was "The place" which has witness a lot in the pre-independence era of India.
After witnessing all of that we got our tickets for the light and sound show which itself is a unique kind of thing i have noticed in my life. This show is a complete guide to a person who want to know about How our nation got its Independence and who were the bravest and real patriotic men of INDIA. The show gives the Goosebumps.
However out of seven seven wings, there are only four wings present now and in place of the destroyed three wings there is a Govt. hospital.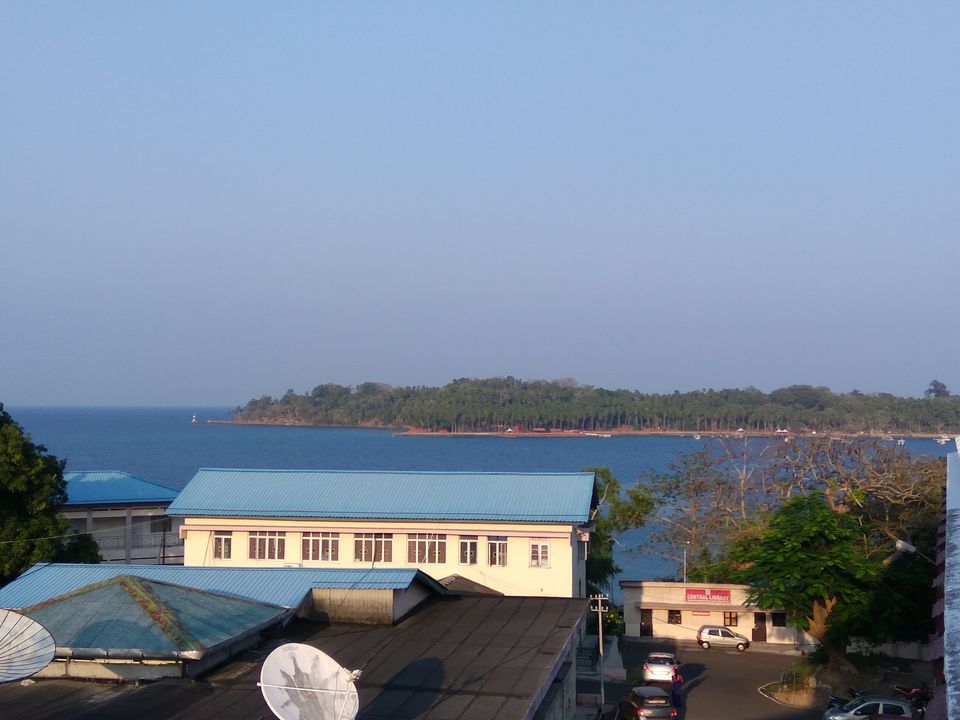 The next day was to enjoy some sunbathing on the beautiful white sand beaches of the Havelock Island. We reached to Neil Island via ferry from Port Blair.
At first we went to Laxmanpur Beach to see the magical sunset at this pristine location. The View was really mesmerizing.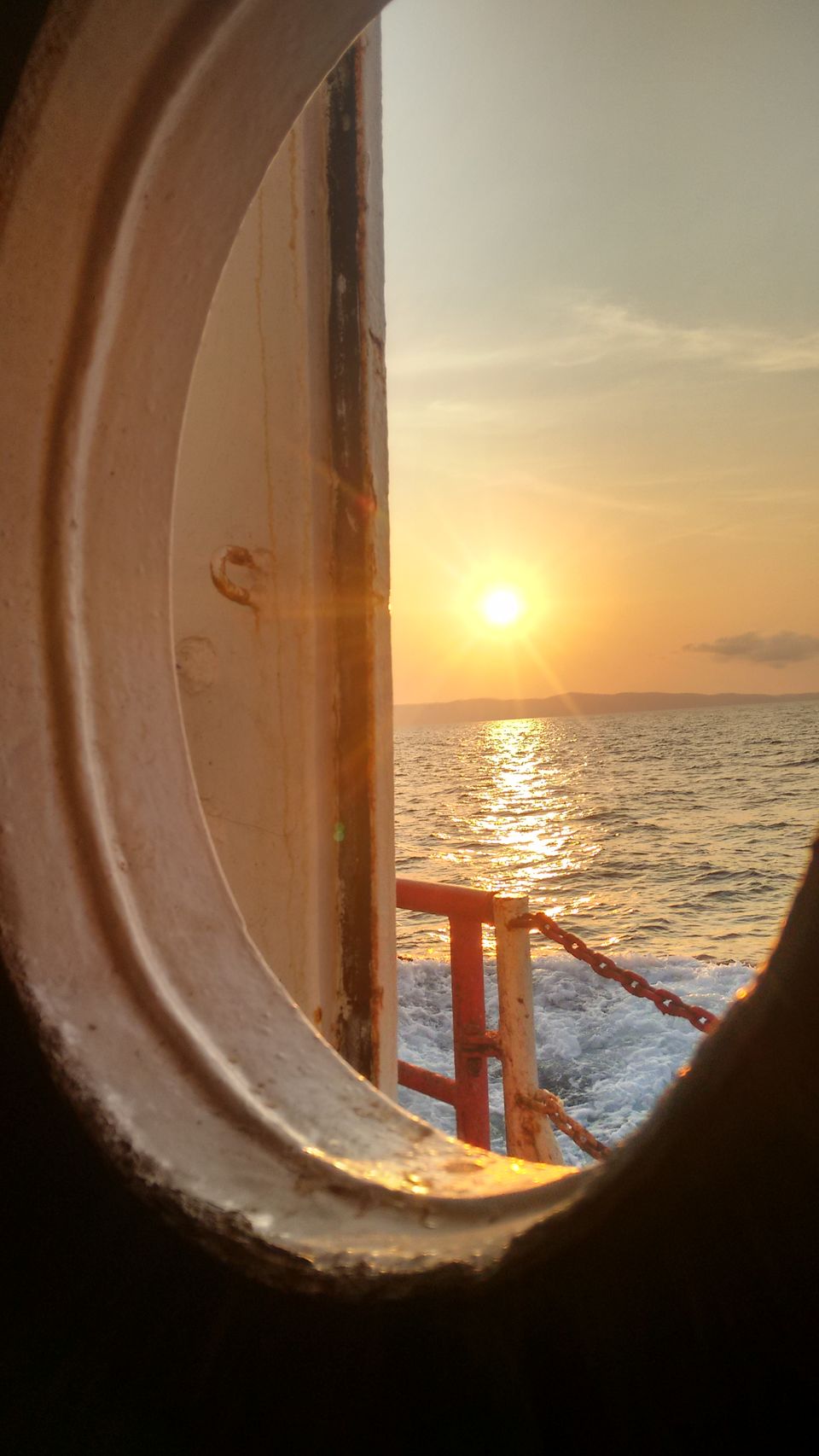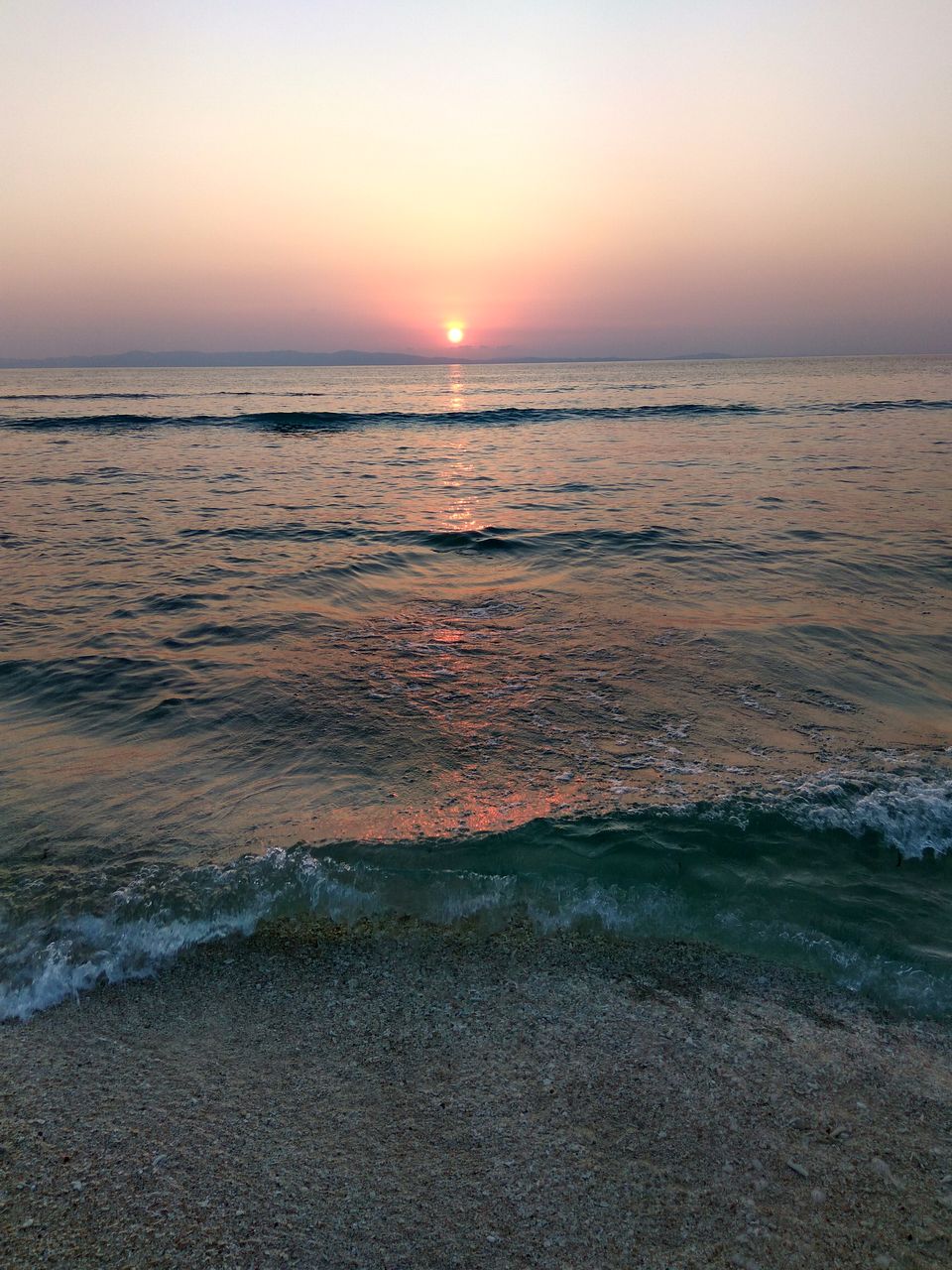 The next day was for some adventurous activities but before that a beautiful sunrise at Sitapur Beach was waiting for us to welcome for the new day :))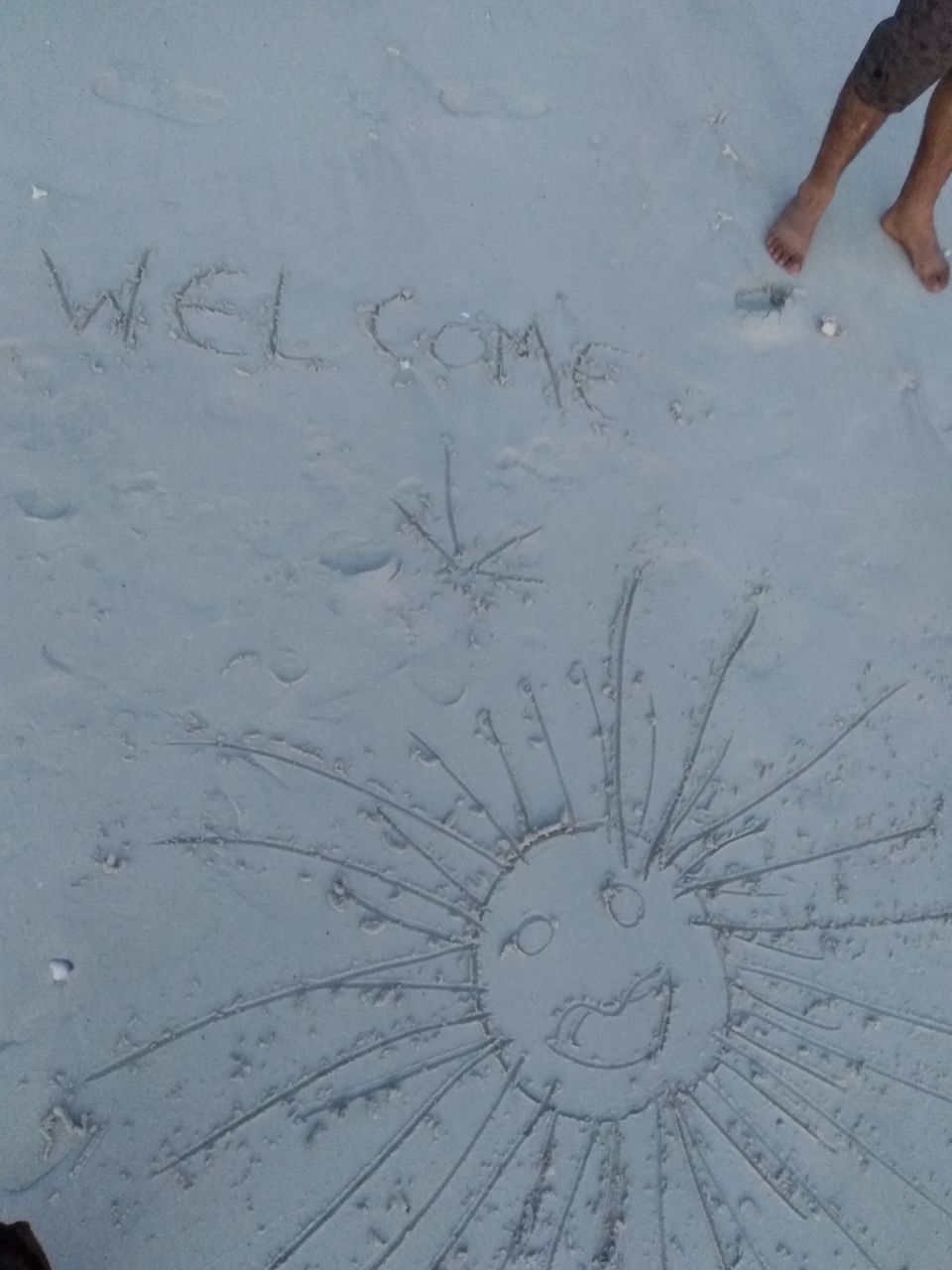 After the fresh breakfast and coconut water we departed to Bharatpur beach. It had a long coastline with a number of shops on the beach. The sun was at its high, but swimming and diving in the cool sea water was the fun. We also had a ride on Jet Ski that was quite enthralling experience for me and i enjoyed that ride very much.
After having lunch there we went to see the Natural Bridge a.k.a. Howrah Bridge of Neil Island. It is a Naturally formed rock structure formed like a bridge.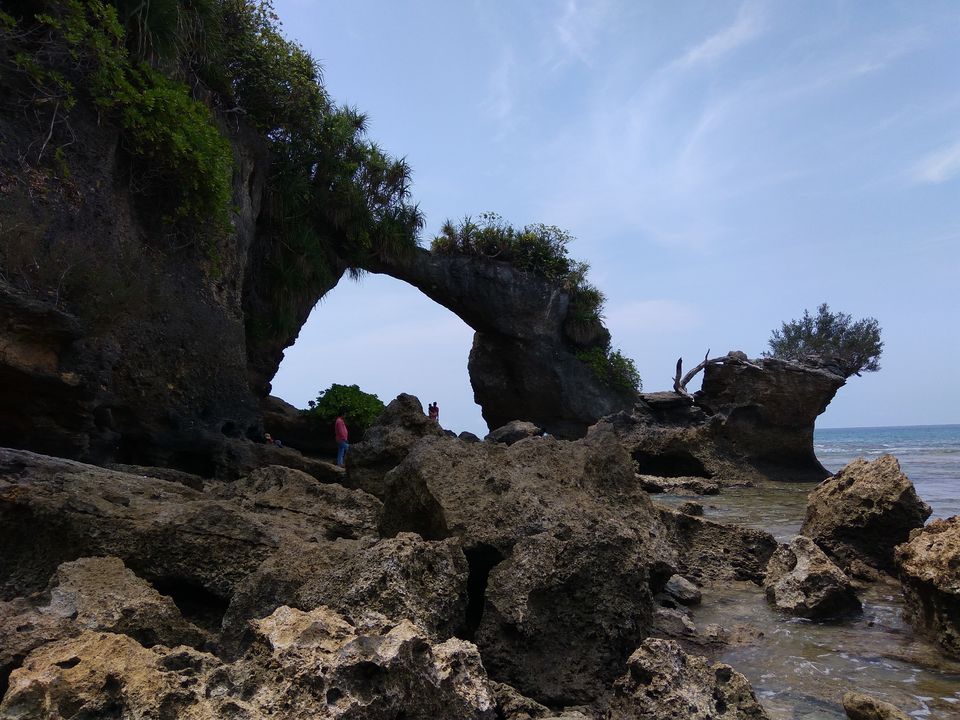 Now, the next day was to arrive for Havelock Island. As we reached their we explored some local places and small markets.The people in the island were friendly and of good nature.
And after a good Dinner we were all set for tomorrow as it was reserved for something i will tell you through pictures.
Ready ??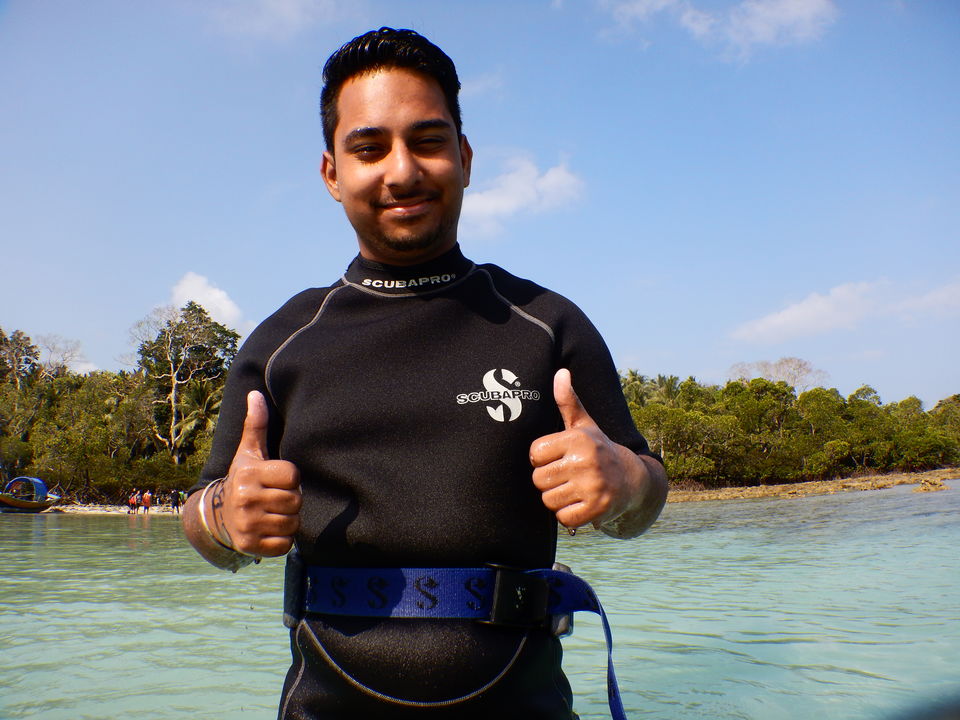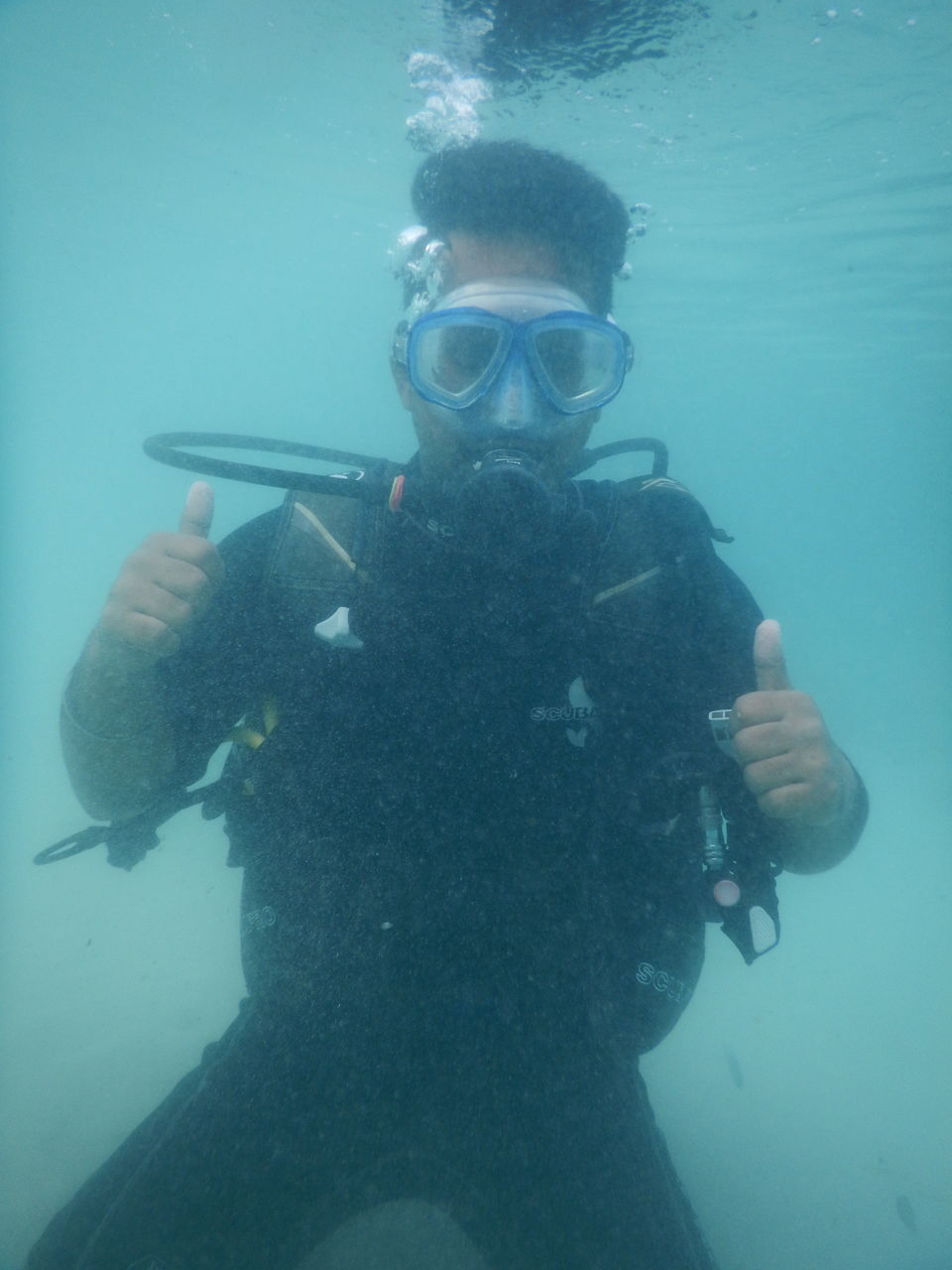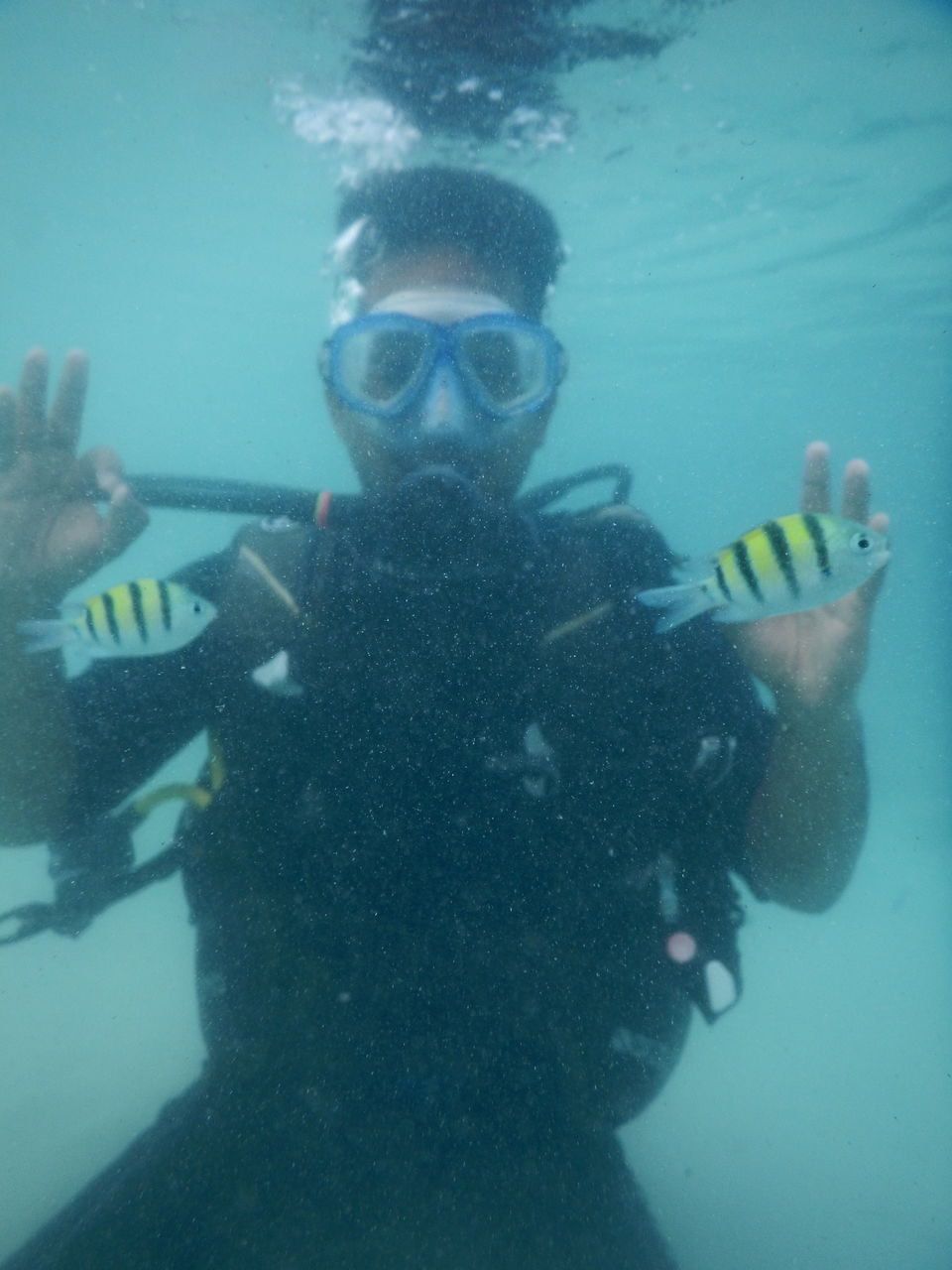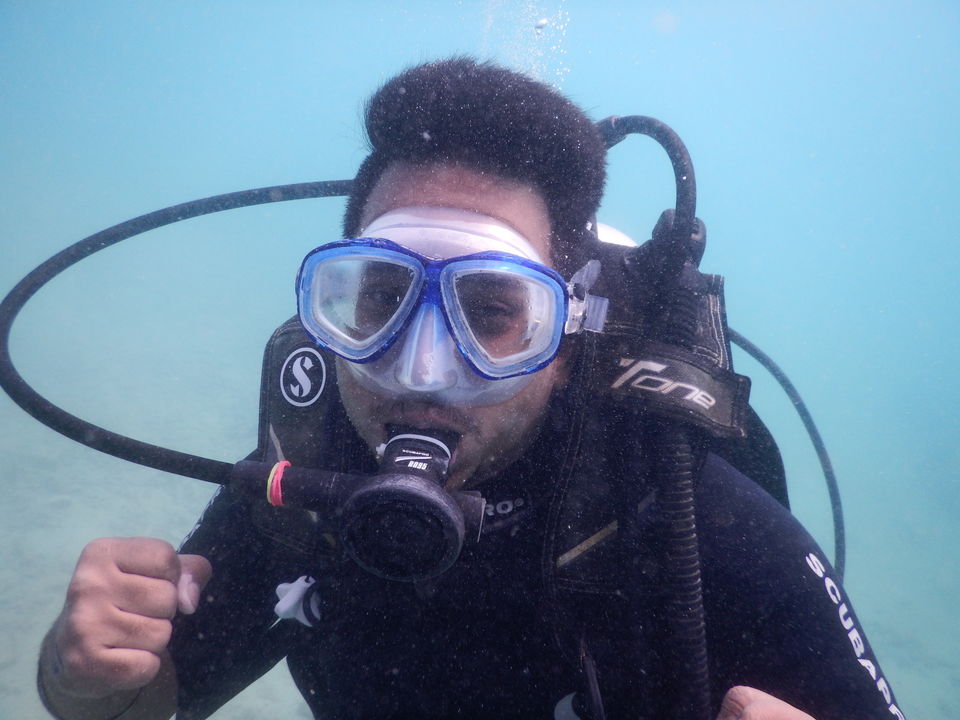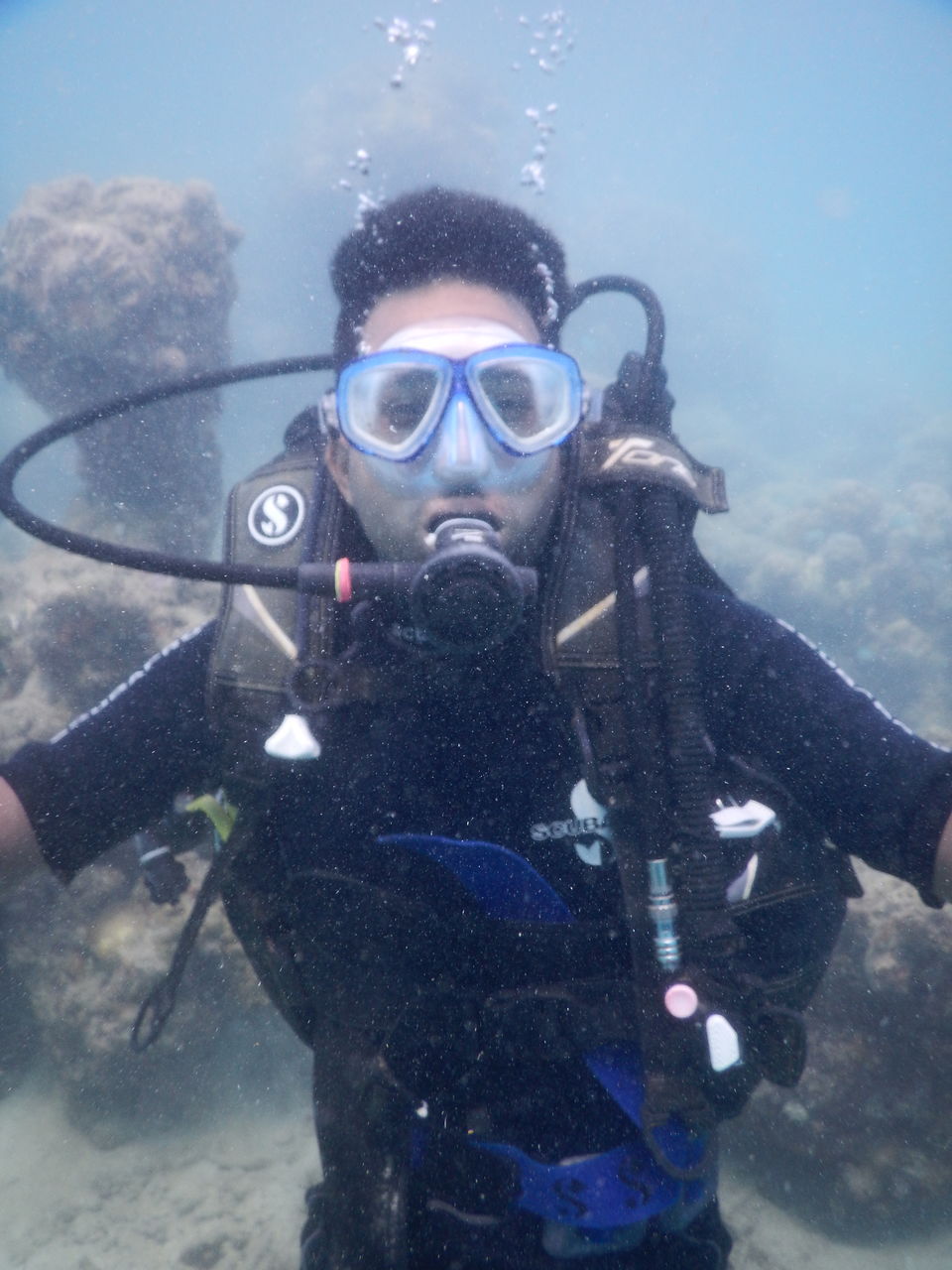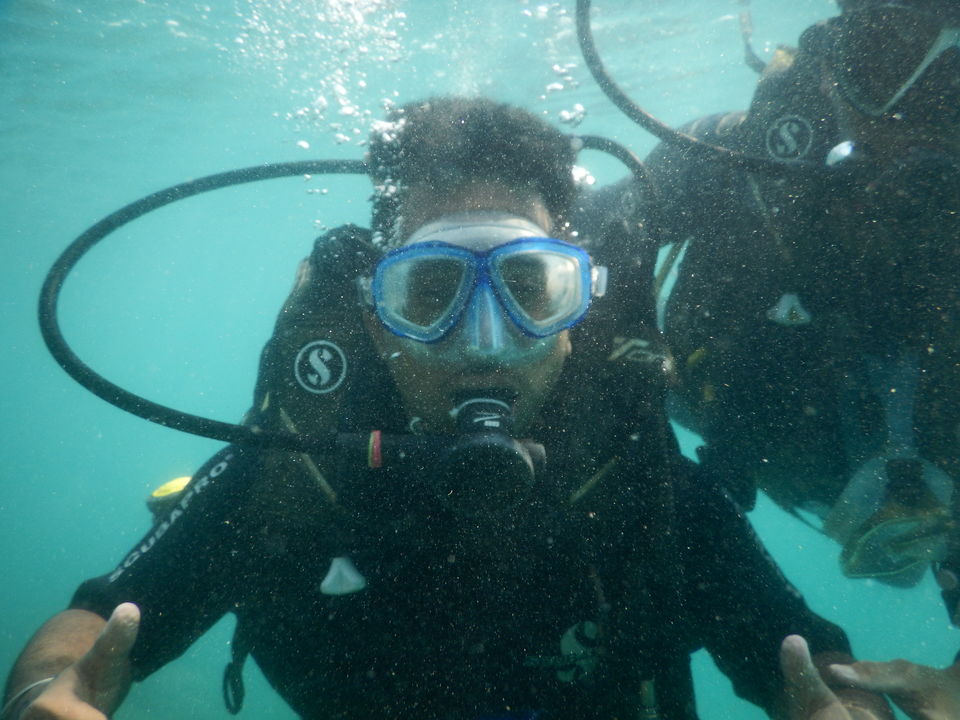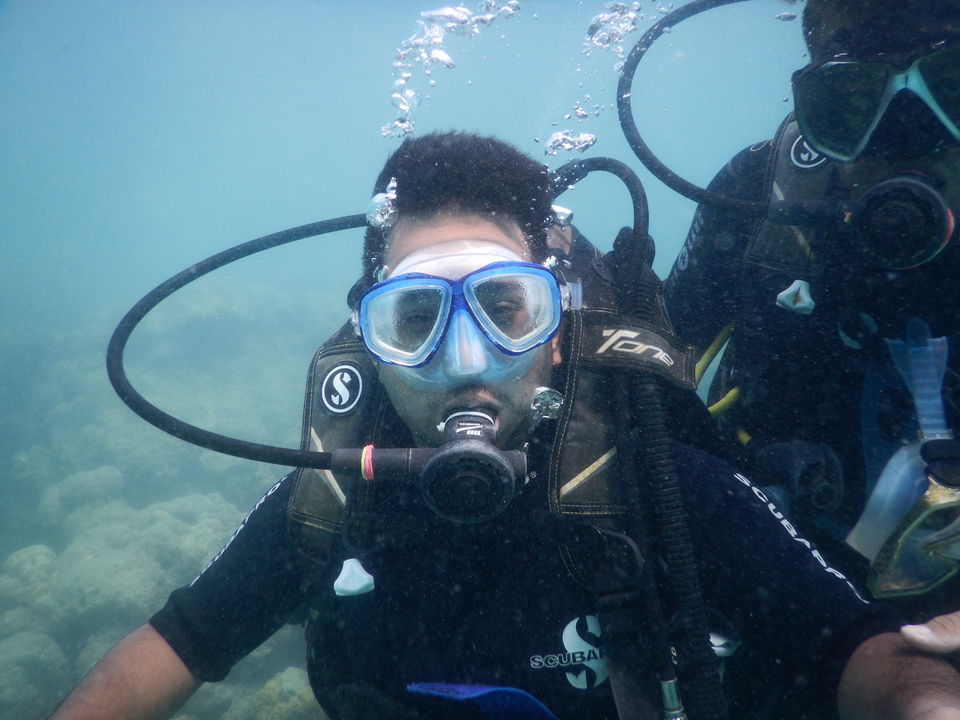 Yes it was that. Scuba Diving.
Exploring the depth of see (only 20 metres though ;)). But let me tell you, it is just another world down there.
After returning to Port Blair, the next day was for Baratang Island. It is about 100 km from Port Blair. But it's a good ride though as the forest and lush green small farms will not let you get bored.
PS: You will require a permit to travel to Baratang Island which you will get easily at checkpoint by confirming your IDs.
One of the most important thing about this is, that it's a high security area because the area between Baratang and Port Blair i.e. Jarawa Tribal Region is home to some of the local tribes and we were prohibited for doing any body gestures and Photography/Videography.
After a 2hr long ride we reached there and got our permit checked and headed to our ferry which took us to the famous Limestone Caves. The ferry ride was about a hour long through beautiful backwaters and mangrove forest.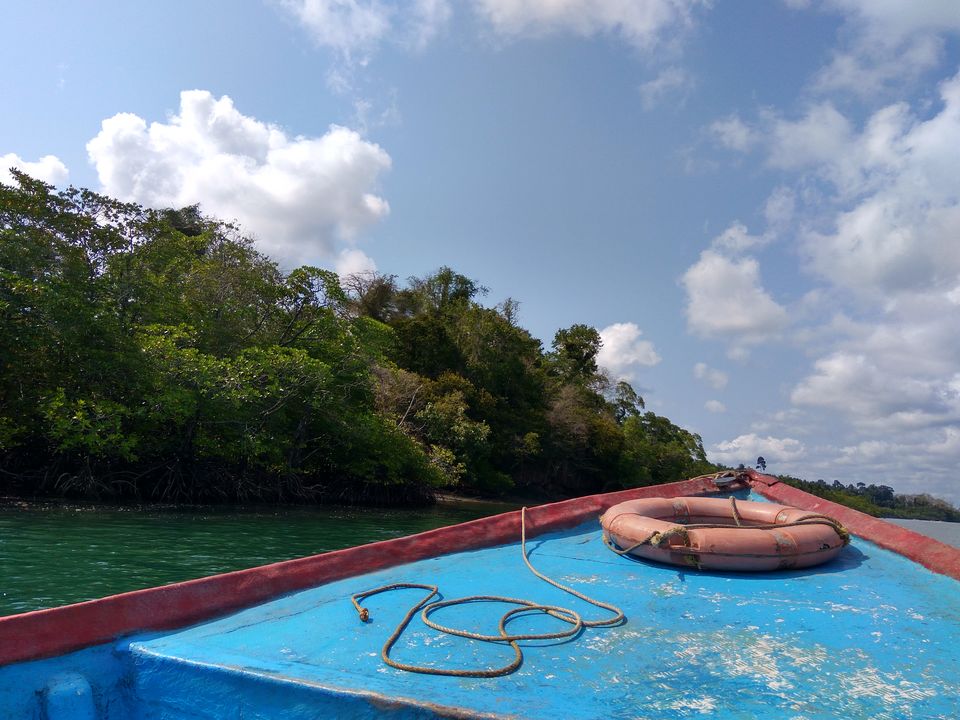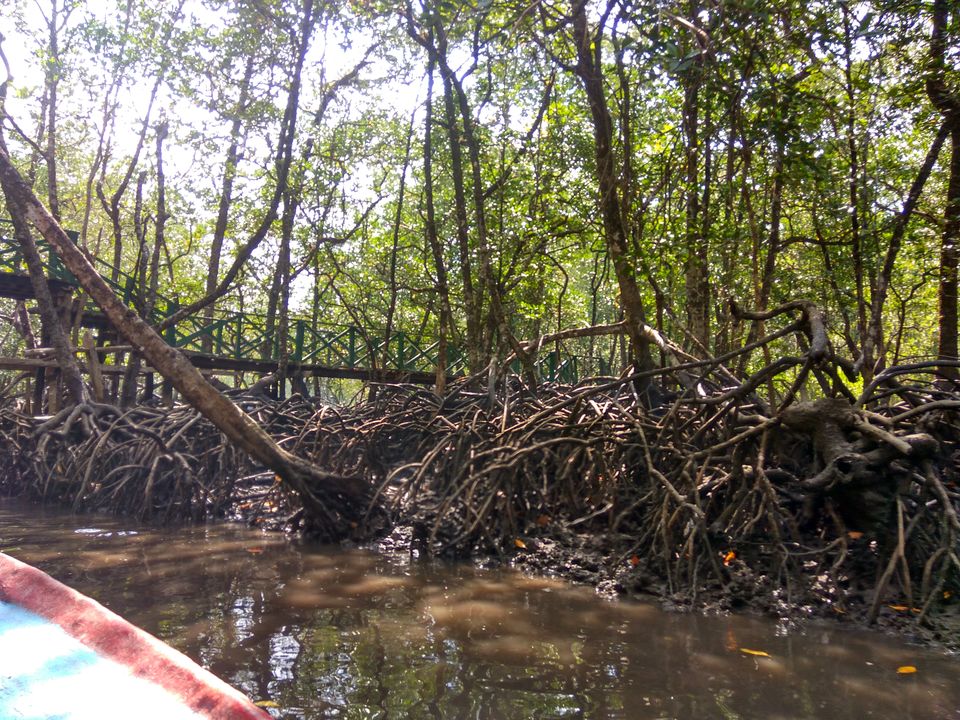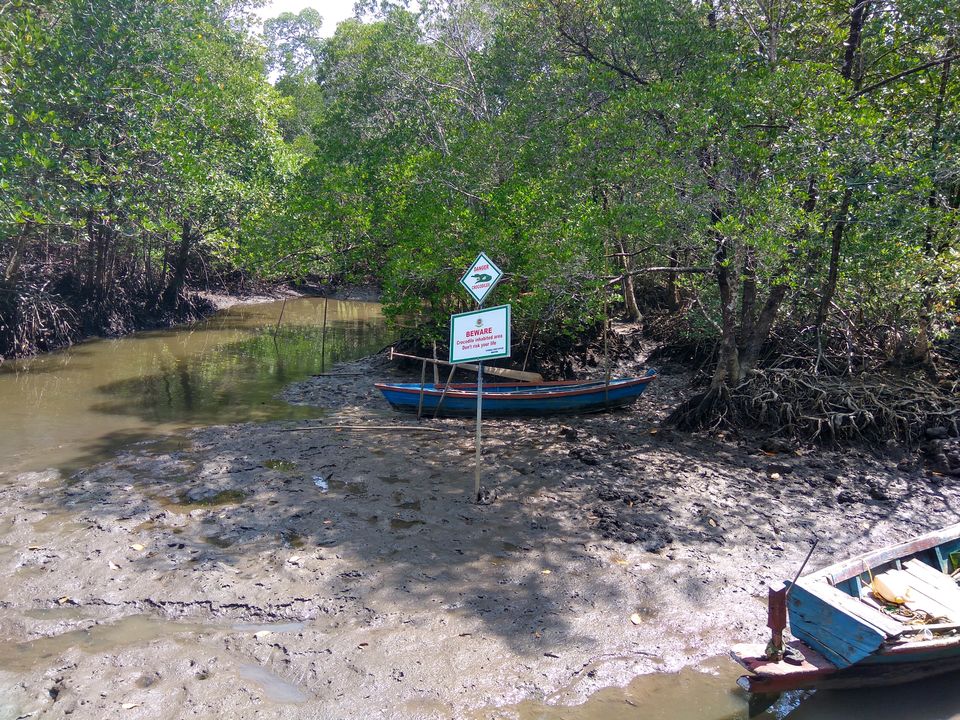 After a hike of half an hour the place finally arrived. The Limestone Caves were wonderful creation of nature.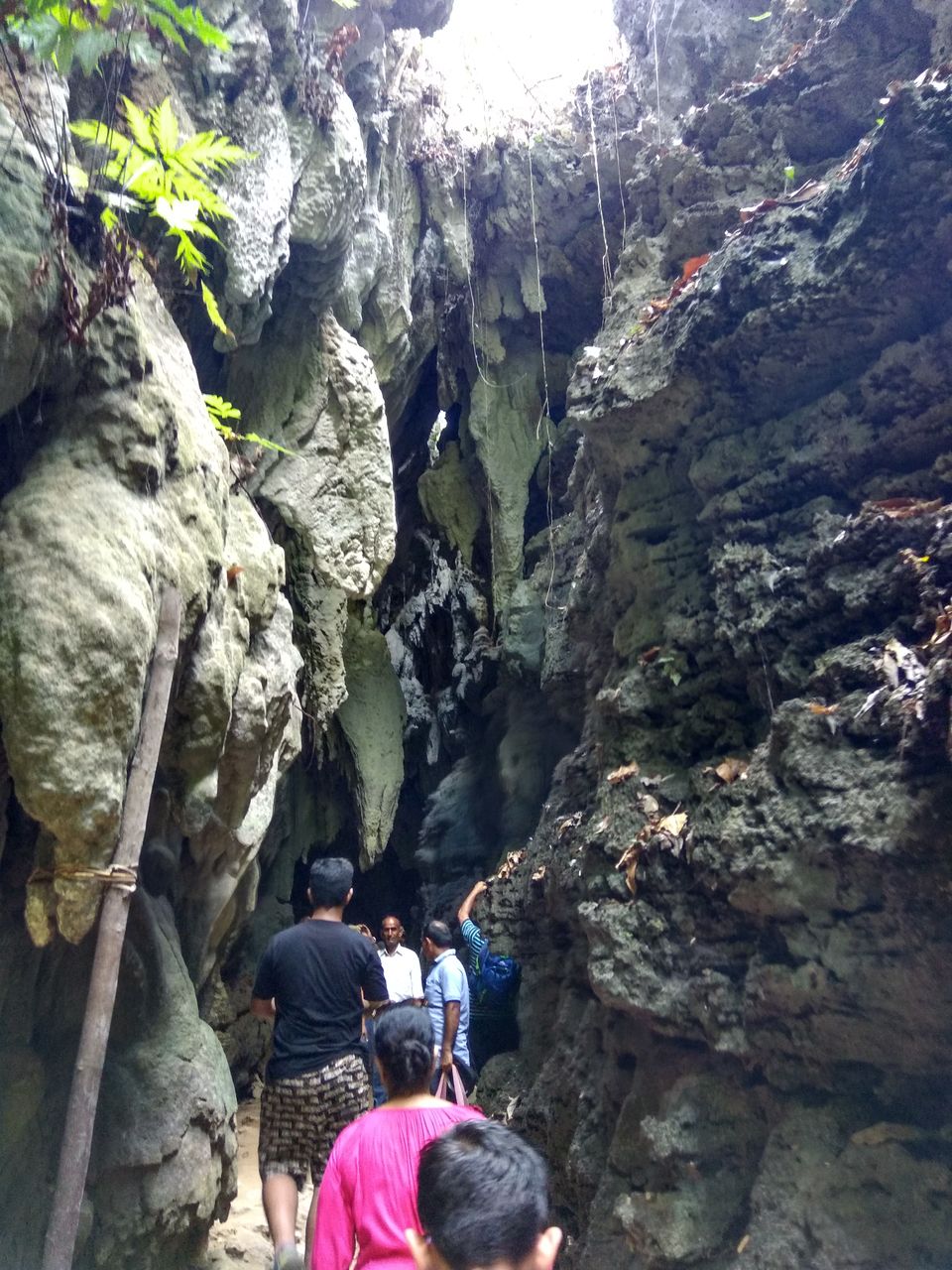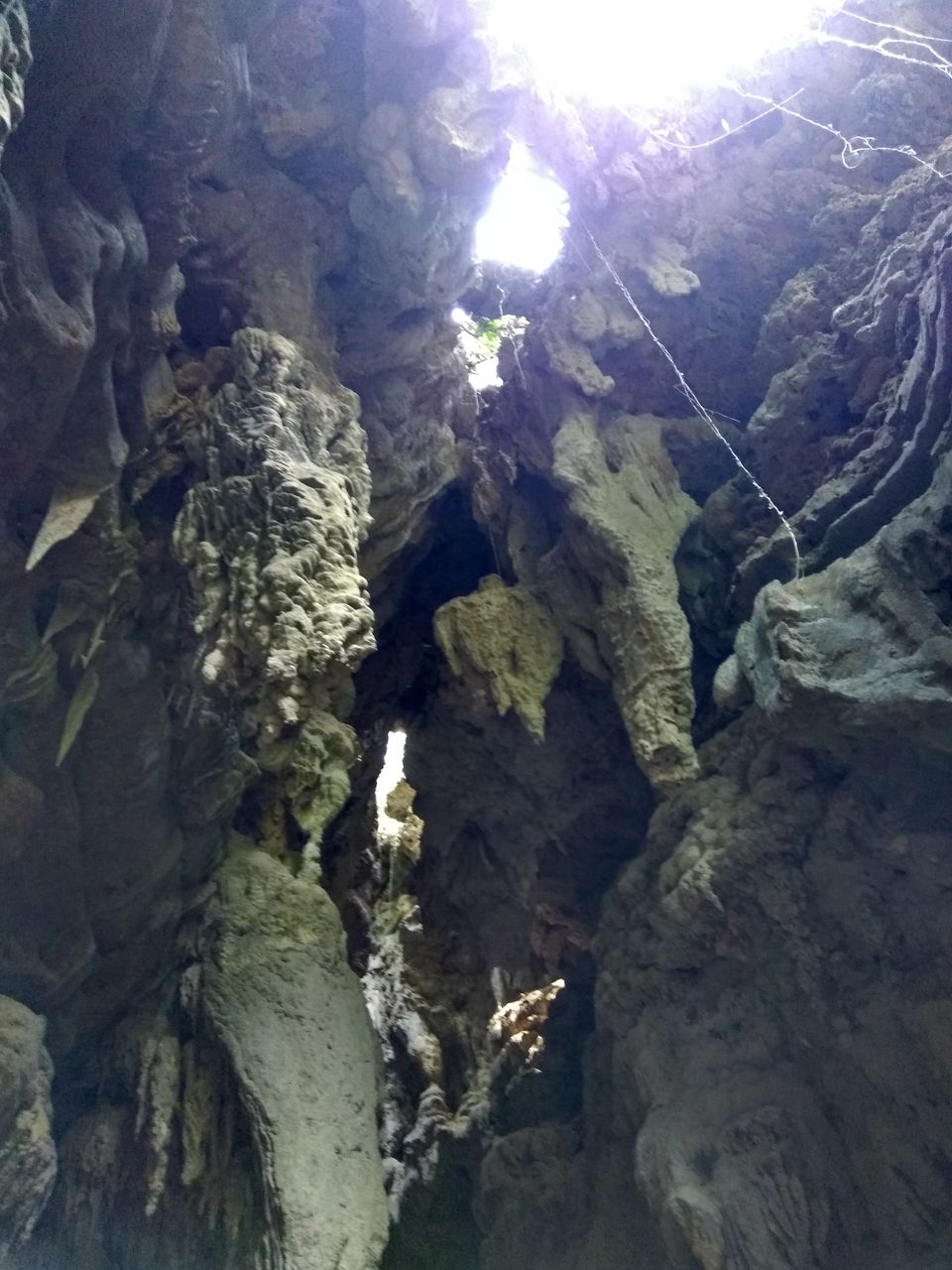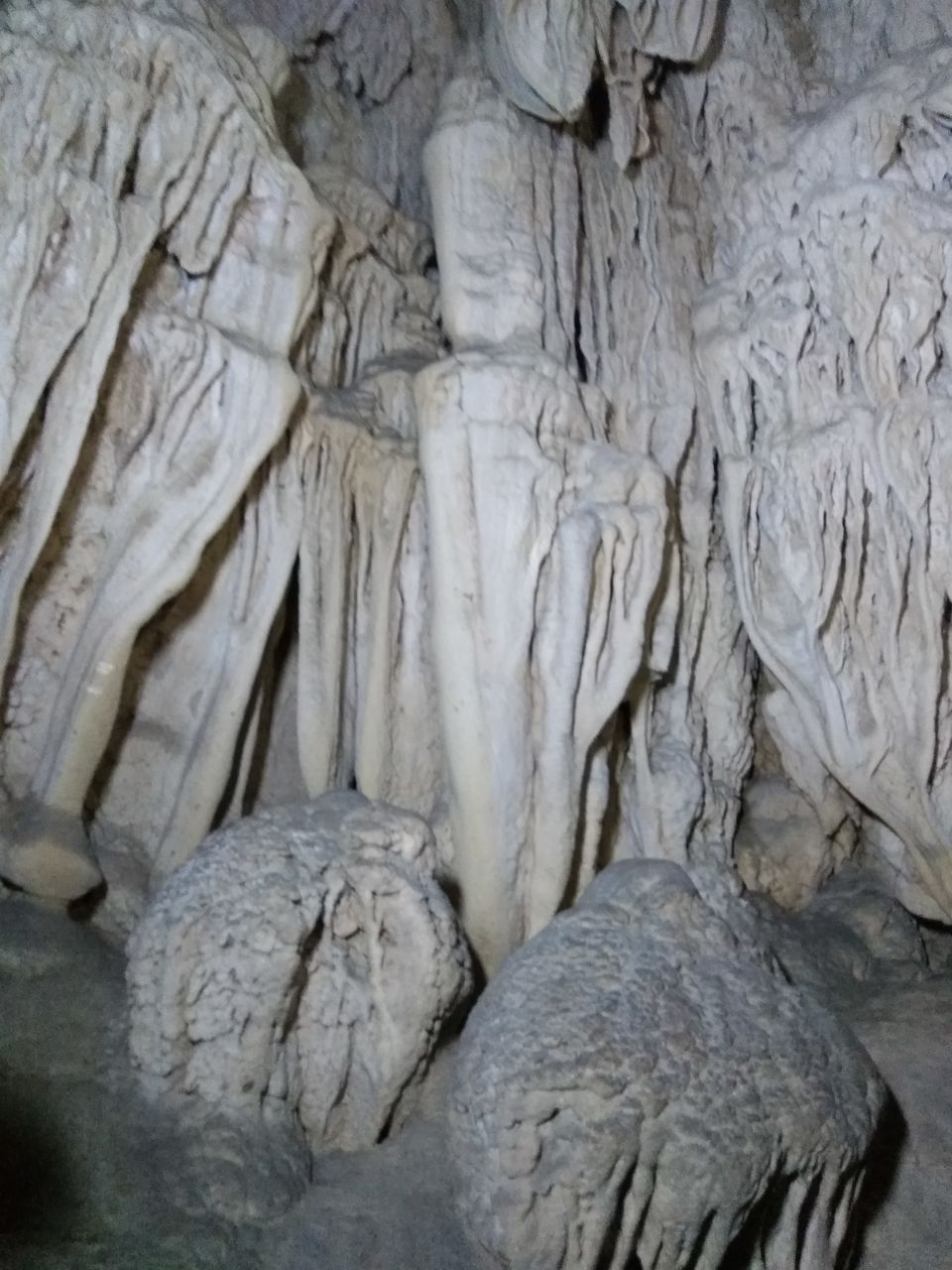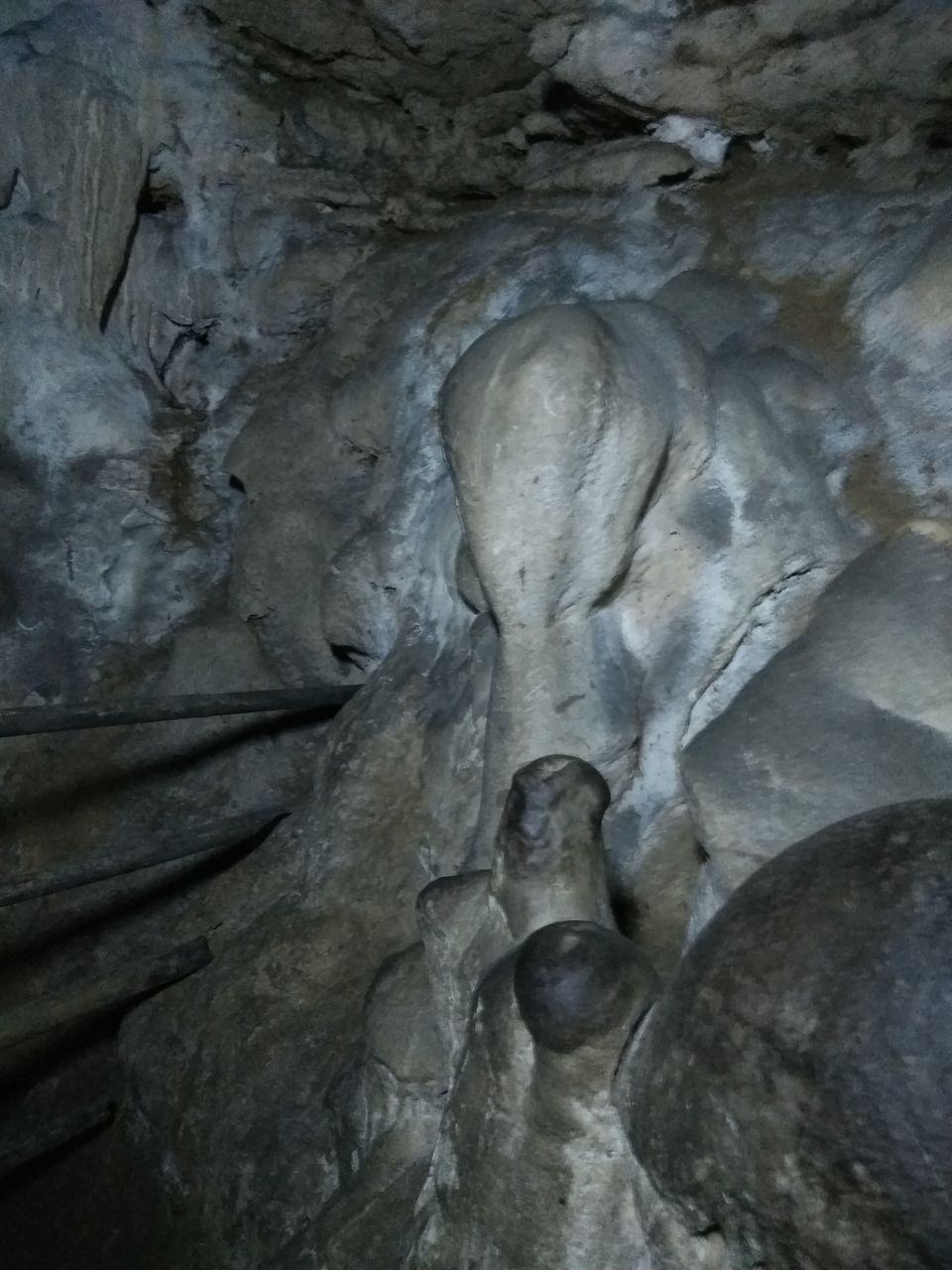 After this we visited to the famous " Mud Volcano " from which the mud erupts.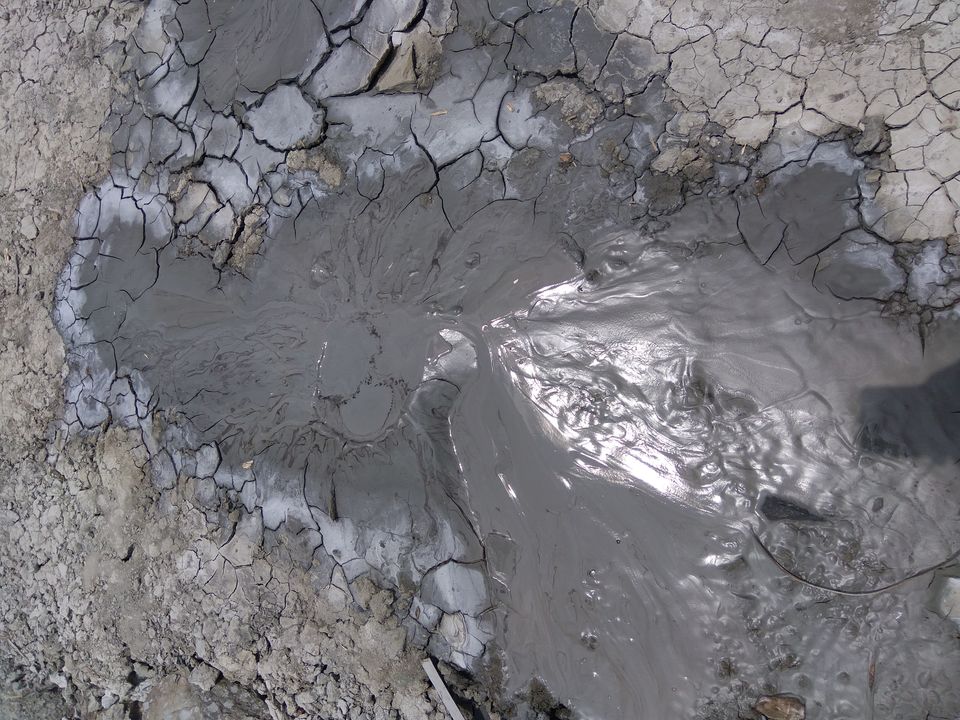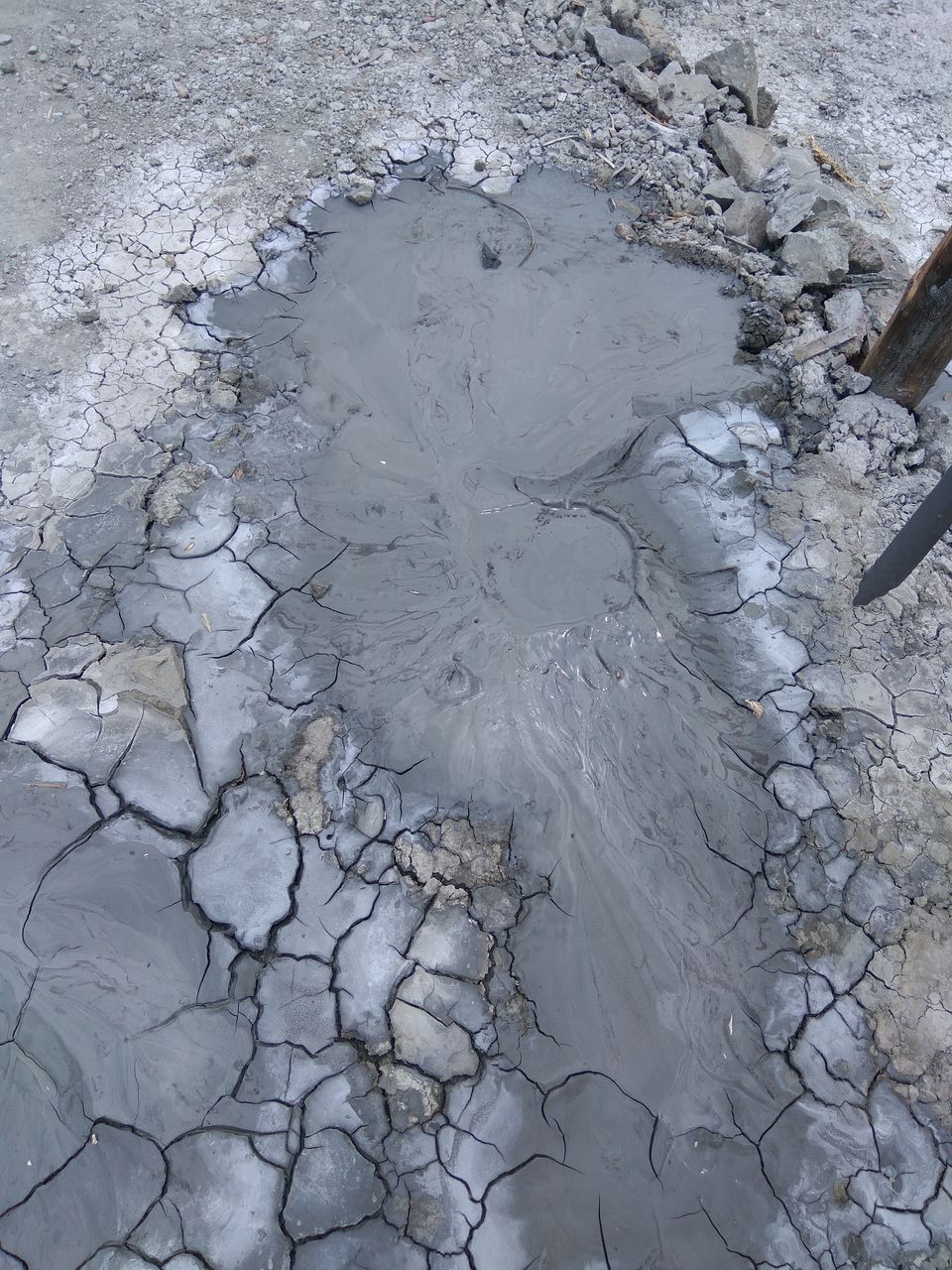 I am happy that this trip ended with such a thrilling and beautiful note as it was beyond my expectations. I will say i am one of those fortunate people who had got this chance to explore the beauty of " The Andaman Islands ".
After returning from Andaman we have our flight to Kolkata where we visited some markets and temples and not to forget The Victoria Memorial, the memorial dedicated to Queen Victoria of British Empire.
At last I want to say that whoever gets the chance to visit the beautiful and pristine islands of Andaman just go for it. Don't give a second thought for it.
Some more pictures from the trip are here :