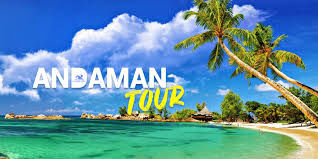 It was oct.2017
Just T-4 days for my Diwali vacation.
My mom dad revealed 2 surprises for me.
1st one:-

(before reading this you should know that I loved photography since I was 12-13 years old) I was preparing for JEE, I totally remember the scenario still now. I was on the 3rd page of I.E.IRODOV (it was the last time I was solving it in my entire 2 years of preparation). My dad came to me and said get ready we have to go somewhere. He drove me to canon store and I just asked him why here. He told me to wait downstairs and he brought a big box which had canon 1300d inside that and I was really happy.
2nd one was we are going to Andamans on this Diwali vacation. My happiness was just doubled.
So, finally after a week or so I was sitting in 24F seat of SG501 flight from Ahmedabad to Chennai (and I didn't know that I will be sitting in this flight 4 times in just next 12 months). I was really excited I neither slept on the bus from Rajkot to Ahmedabad nor in the 2 flights Ahmedabad to Chennai and Chennai to Port Blair. So we landed at around 2:30 PM and it didn't feel like that at all. Here is the first time we felt (but didn't take it seriously) the time difference. (fun fact:- India's nearest place of port flair is Bhubaneshwar which is 1158kms and its 438 kms away from Myanmar).On day 1 we just rested.
We visited Indians oldest saw mill Chatham Saw Mill. Chatham Saw Mill is the oldest and largest saw mills in the whole of Asia. Chatham Saw Mill was constructed in 1883 by the British. The mill was equipped with second hand machinery to cut wood that would aid the construction requirements in the region. The wood that was processed in this mill was used in the construction of Cellular Jail in Port Blair, and several buildings in Ross Island. Chatham Saw Mill was closed for four years after the Japanese bombarded this island during World War II. Apart from the loss of machinery and factory destruction, several hundreds of workers also lost their lives in the bombings! Chatham Saw Mill resumed its operations in 1946 after Japanese left, and the control was taken over by the British.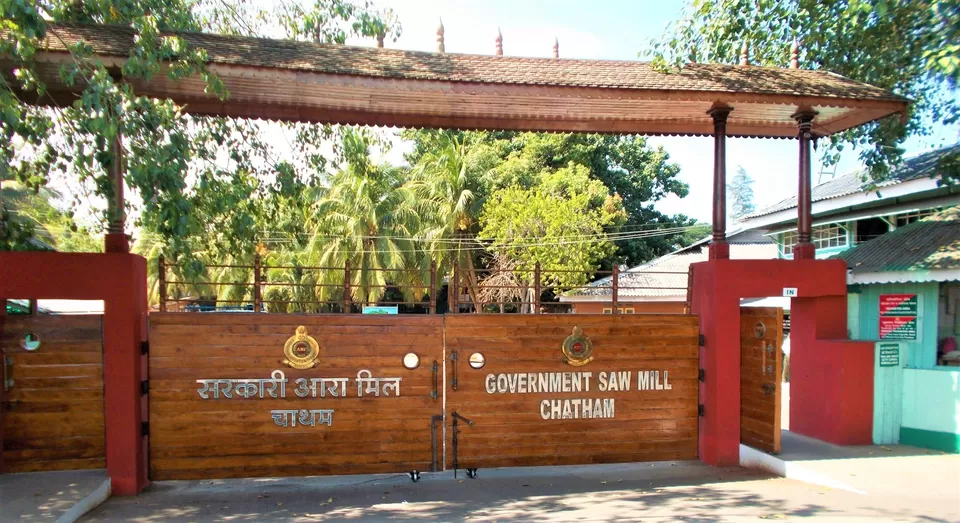 Then we visited some museums and then at around 3 o'clock we went to visit the most exciting thing for everyone the cellular jail. Cellular Jail in Andaman and Nicobar Islands, India, stands as a dark reminiscence of the British rule in the Indian subcontinent. This most dreaded and gruelling colonial prison situated in the remote archipelago was used by the British particularly to exile Indian political prisoners. Isolated from the mainland, this jail, also referred as Kala Pani (where Kala means death or time and Pani means water in Sanskrit) witnessed the most atrocious punishments imposed on prisoners. India's struggle for independence saw imminent freedom fighters like Batukeshwar Dutt and Veer Savarkar being incarcerated in this jail. The jail is now open to public viewing as a National Memorial, and its museum gives one a glimpse of years of India's struggle for freedom. The sound and light show is one of the most engaging attractions that Port-Blair has to offer. Aimed at telling the story of the history at cellular jail, it is a perfect blend of both information and entertainment. For those interested in indulging in a brief presentation about India's heroic freedom struggle the Sound and Light show is definitely worth a visit. Don't miss this. It will surely give you goosebumps.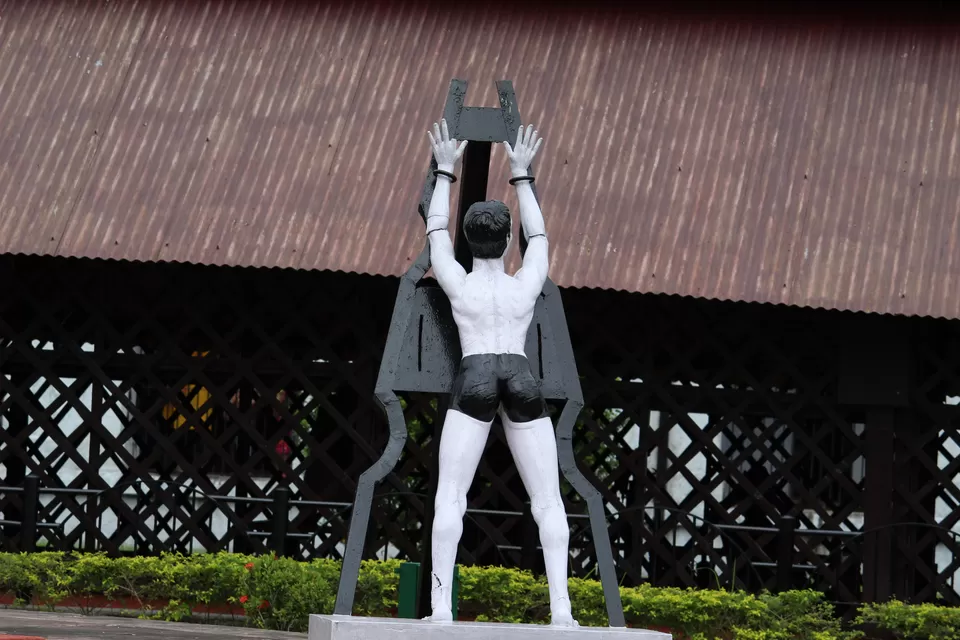 It was the best day for me as we were going to do Scuba diving, it was the thing for which I came to Andamans. we started early in the morning (yeah because of time difference sun rises at around 4-4:30). We went to Rajiv Gandhi water sports complex and then we went to rose island by a ferry. All the boats have one guide which says story of Andamans and the place which we will gonna visit . It was around 20-25 minutes ride and we reached the ross island, capital of Andaman during British time. We got a glimpse of how grand it was. The British colony was giving amazing feels of British time and deer were making it feel more beautiful. I fell in love with the rose island from the time I landed. It has the national flag which is visible from most of the areas of port Blair and that sight gives you a different level of positivity which feels amazing.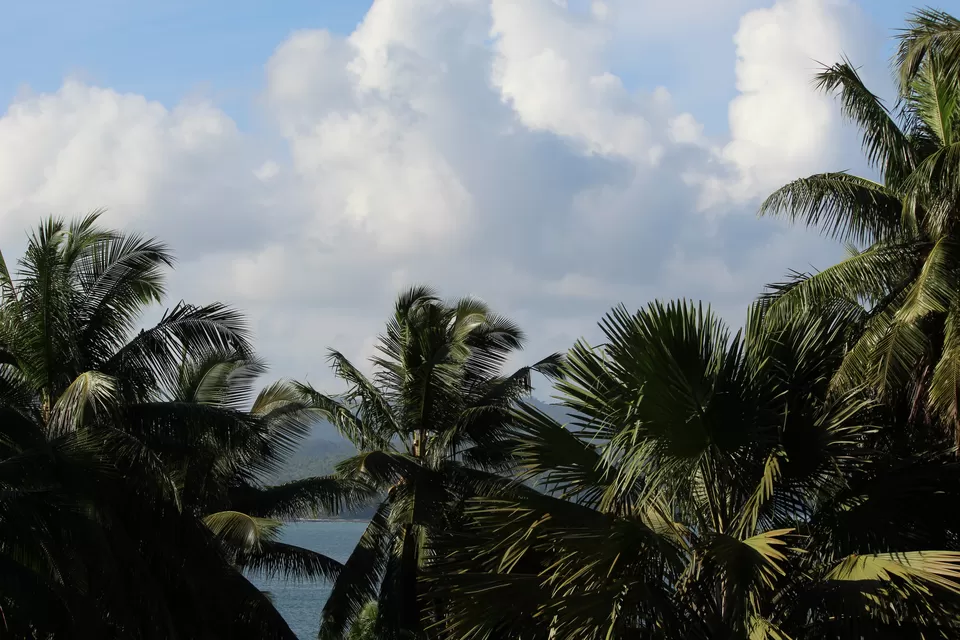 The main SOP of the rose island is the deer and nation flag. This whole island is full of deer and it look really eye catching.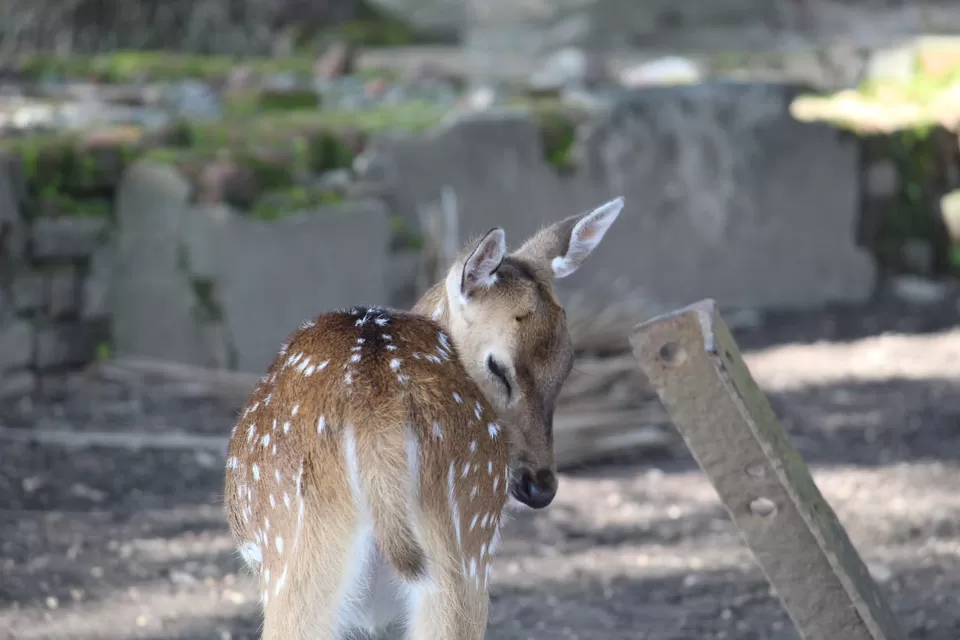 After that we went to north bay island again in the same ferry That took around 15-20 minutes during which the guide told us more about the history of that place. The north bay island was just for water sports. Andaman is famous for Scuba as well as you can enjoy Snorkeling, Sea Walking, Glass Bottom Boat Ride, and semi submarine coral safari and many more. And here was my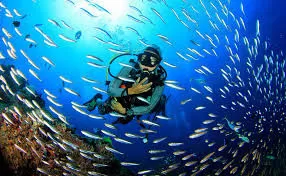 Pighlay neelam sa behta hua yeh samaan
Neeli neeli si khamoshiyaan
Na kahin hai zameen
Na kahin aasmaan
Sarsaraati huyi tehniyaan, pattiyaan
Keh rahi hain ki bas ek tum ho yahaan
Sirf main hoon meri saansein hain aur meri dhadkanein
Aisi gehraiyaan
Aisi tanhaiyaan
Aur main sirf main
Apne honay pe mujhko yaqeen aa gaya
moment. Obviously i went of scuba diving and i can't define in words how good it was i have only one sentence each and every person should atleast try it once.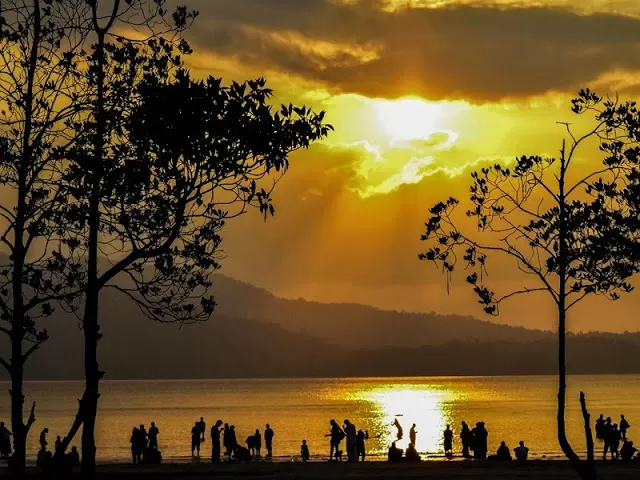 After all these activities, we returned to Port Blair where we had the plan to witness the sunset. The best part was that the guide told us to leave by 1 o'clock to see sunset and we were like wtf bhai ham sunset dekhne ja rahe hai garmi me beach pe sun bath lene nai and and so we left by 2,reached "chidiya tapu" the famous sunset point at 4 and unfortunately, we missed the sunset. But still atmosphere there was amazing, and the sensational views were gorgeous. If you ever come to Andamans don't miss sunset at chidiya tapu.
Scoba and Chidiya tapu Image source:- Google
I was really excited as I was going to travel a long distance on a cruise for the very first time.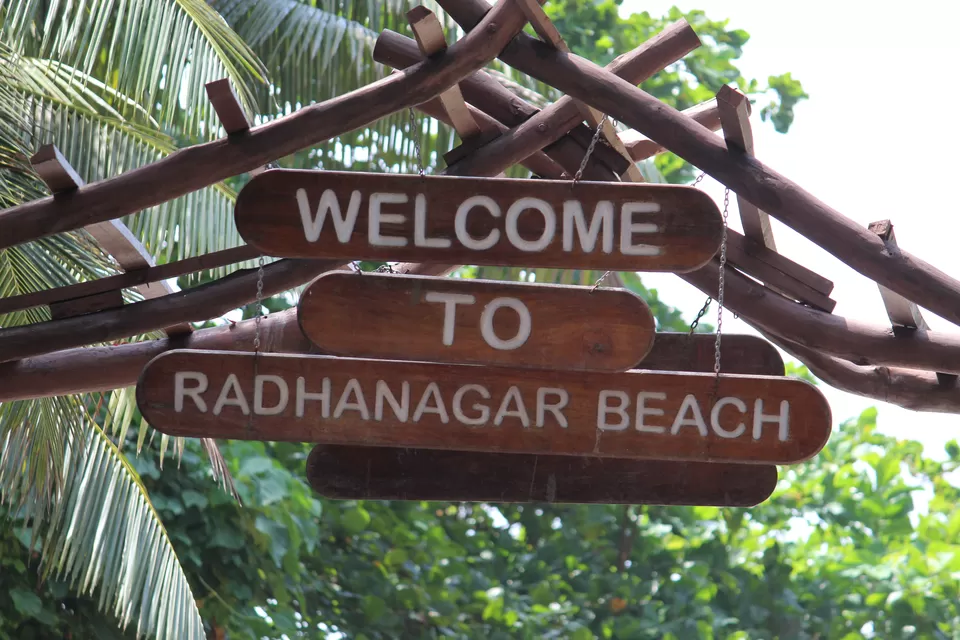 We were going to Havelock island a.k.a. swaraj island. It is 71kms away from port Blair. You can go on a private cruise, govt. cruise or seaplane as well. It takes around 3 to 4 hours to reach Havelock from port Blair. We took a private cruise named green ocean 2. It follows a similar procedure as that of flight. First, we have to check in our luggage and collect our boarding cards then we have to go for our security check and then we board our cruise. It had 2 tiers. The ground floor was the executive class where we have comfortable seats and ac wherein normal class you get a nice view as it has an open roof. Havelock Island is famous for its white-sand beaches. Radhanagar beach which is known as Asia's cleanest beach is situated here. It's the best beach I have ever visited till now. You can do all the activities here as well which you were able to do at the north bay island but it's a bit costlier here. We stayed at havelock the whole afternoon.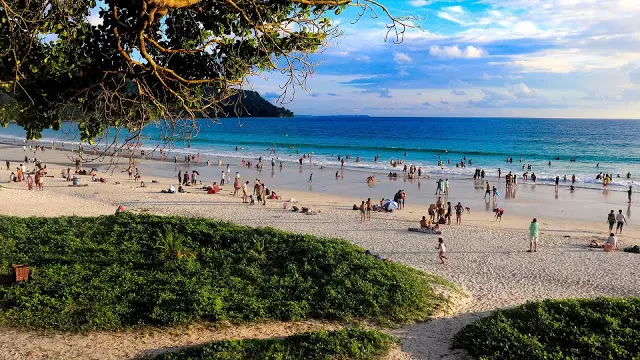 It was time to go back. We were there sitting on Veer Savarkar International Airport. It is a small airport, Still because of tight security it will take around 30-40 minutes in the security check. Here our group was divided into 2 parts. Some were going via Chennai and some via Kolkata. I was going via Kolkata and I still apricate this decision. Again it was raining in Port Blair so we had to deal with turbulence. It was the first time me flying with Goair and I fall in love with this airline after these 2 flights.