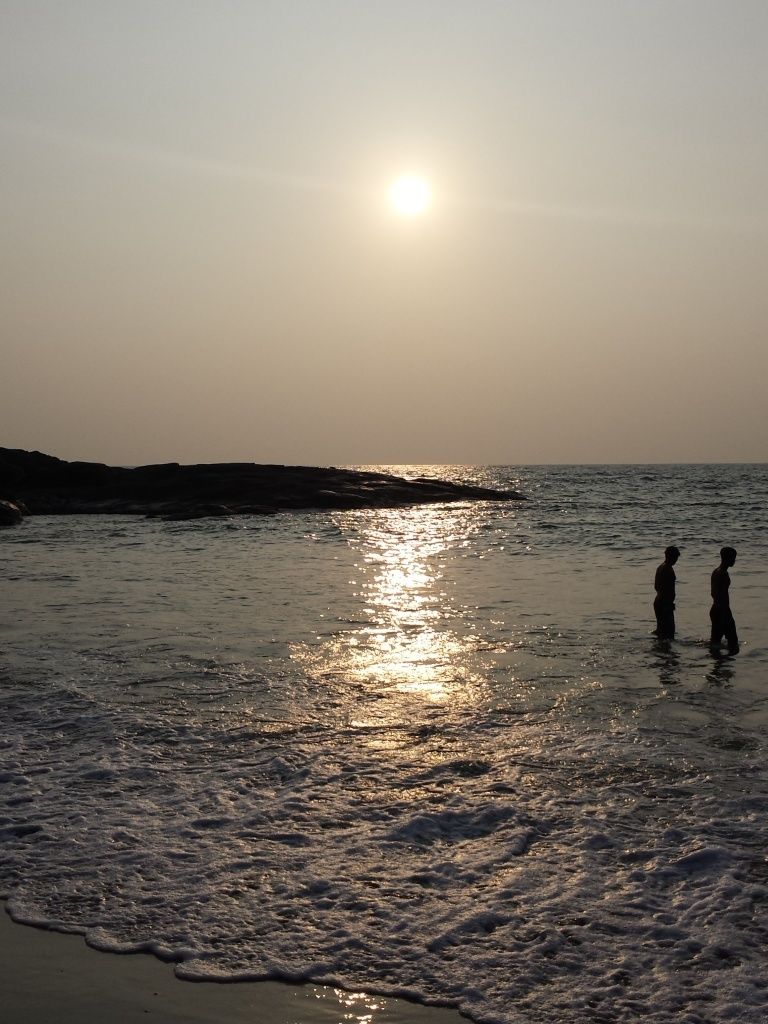 Kerala is one of the most sought after travel destinations in the country. It offers its visitors the attractions of sea, hills, backwaters, waterfalls as well as forests. Wanting to experience all the paradise has to offer, we planned a trip to four of its most iconic places – Kovalam, Thekkady, Aleppey and Munnar (sea, forest, backwaters and hills). Lack of time forced us to drop Athirapalli (waterfalls) but we plan to go back for it soon.
The month of February is pretty cold in Kolkata so we were in for a surprise when the blast of hot air greeted us as we exited Trivandum airport. We booked a car to Kovalam which took us about 40 mins. There are also buses available.
The first thing that strikes you is the lush greenery, even in the city areas. It was 32 degrees in the first week of February but we did not feel the discomfort that usually accompanies this temperature (maybe it was the excitement of the trip).
Stop 1: Kovalam
We stayed at Udaya Samudra Beach Resort and Spa. The hotel is very good and a popular haunt for foreign tourists. The first thing that struck us was the demography for its guests. Most of its foreign guests are in the 60s or more. Apparently Kerala is Goa of the seniors.
Poovar Golden Beach is a must visit if you go to Kovalam. Poovar is actually a confluence of sea, lake and backwaters, the beach separating the Neyyar river from the sea. To visit the beach you need to hire a boat that will take you through the serene backwaters that opens into the gorgeous beach. It is like a doorway to heaven. The place was a variety of flora and fauna. Coconut and banana trees a abundant. We spotted quite a few exotic flowers and birds. The beauty of the place indescribable, you need to feel it to understand it. It is virgin beach, its natural beauty still intact. In the light of the setting sun the sand actually gives a golden glow justifying its name 'the Golden Beach'.
Poover marks the border between Tamil Nadu and Kerala.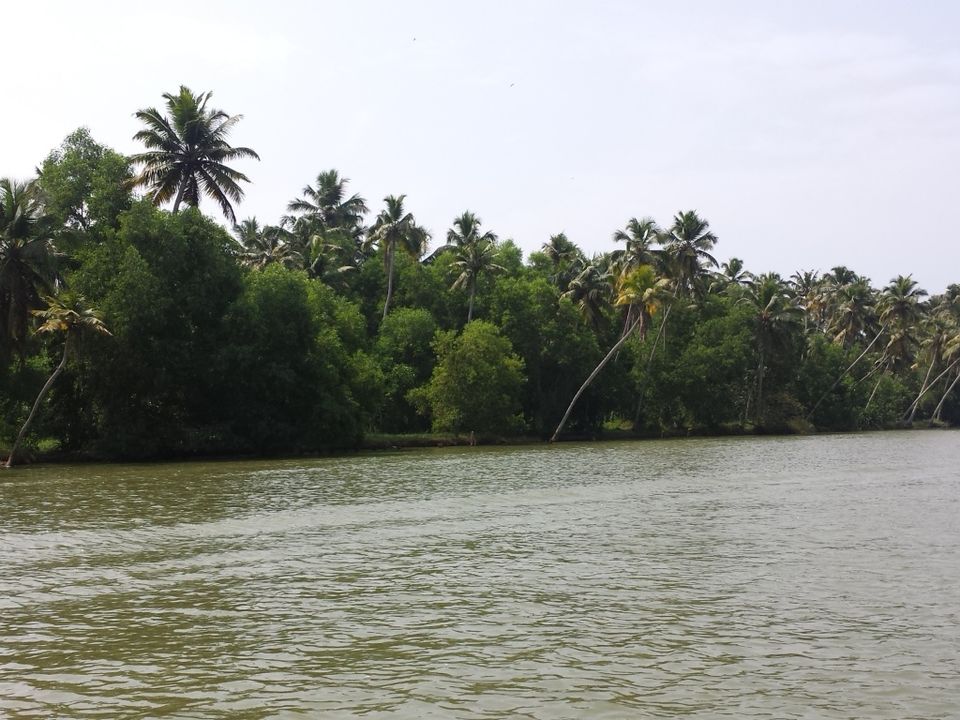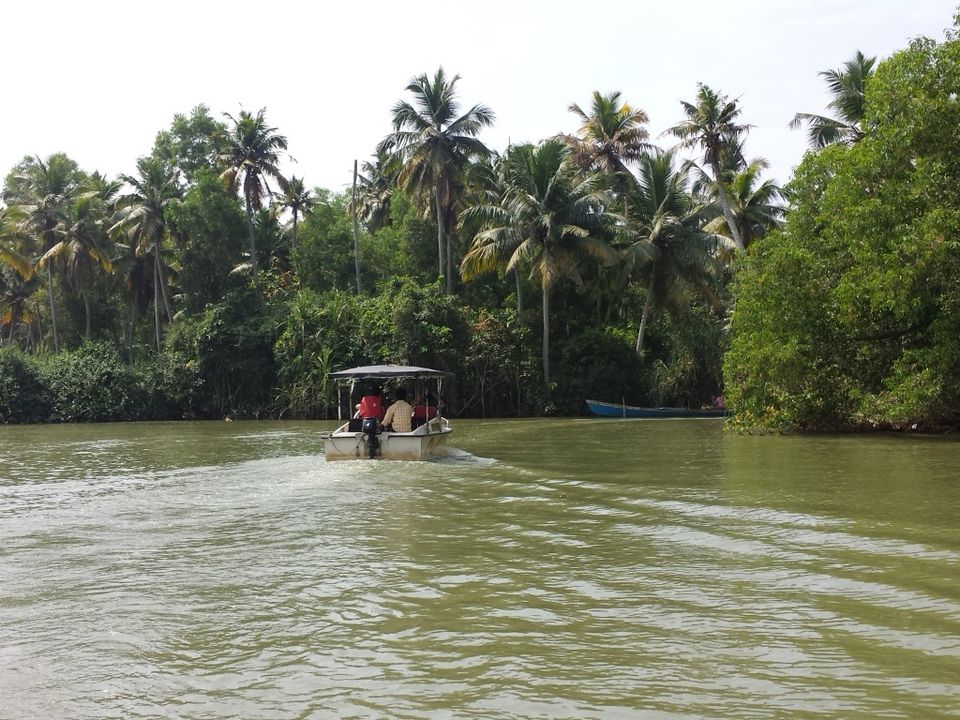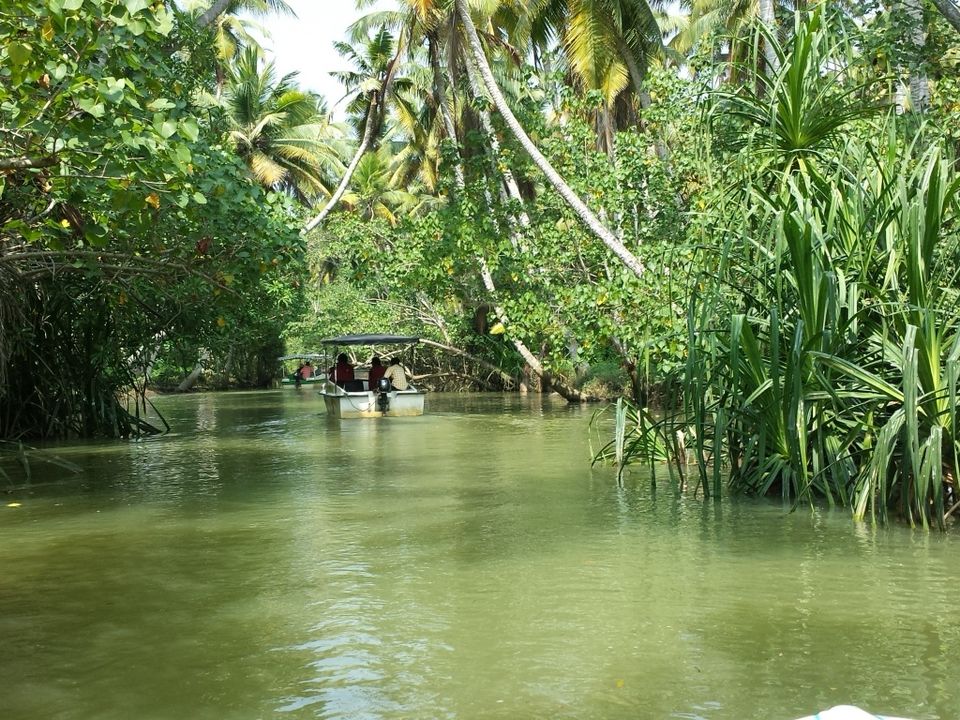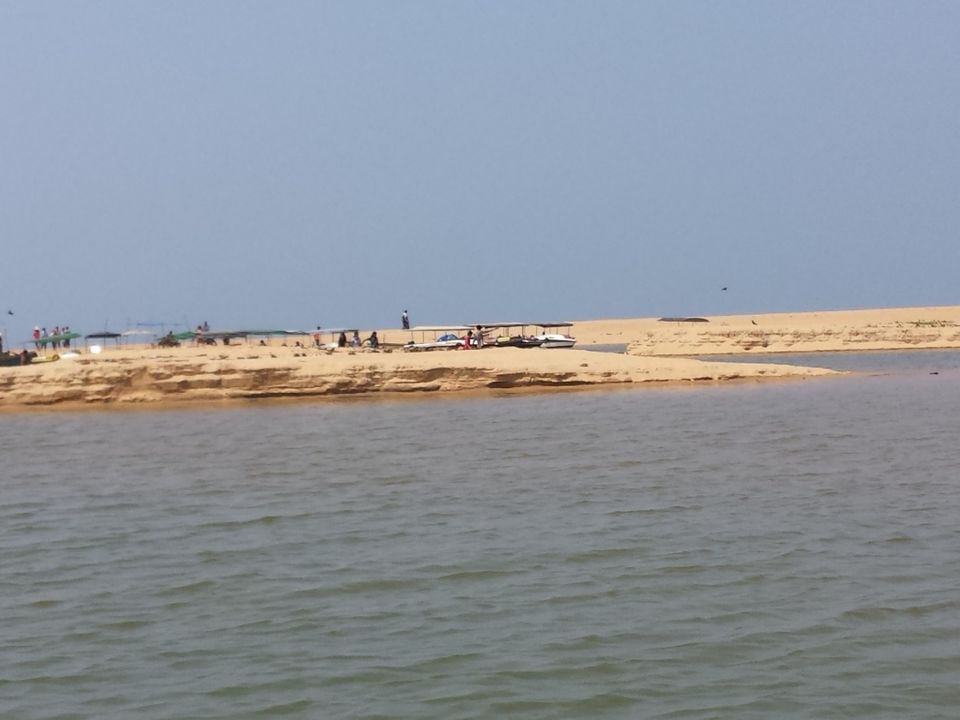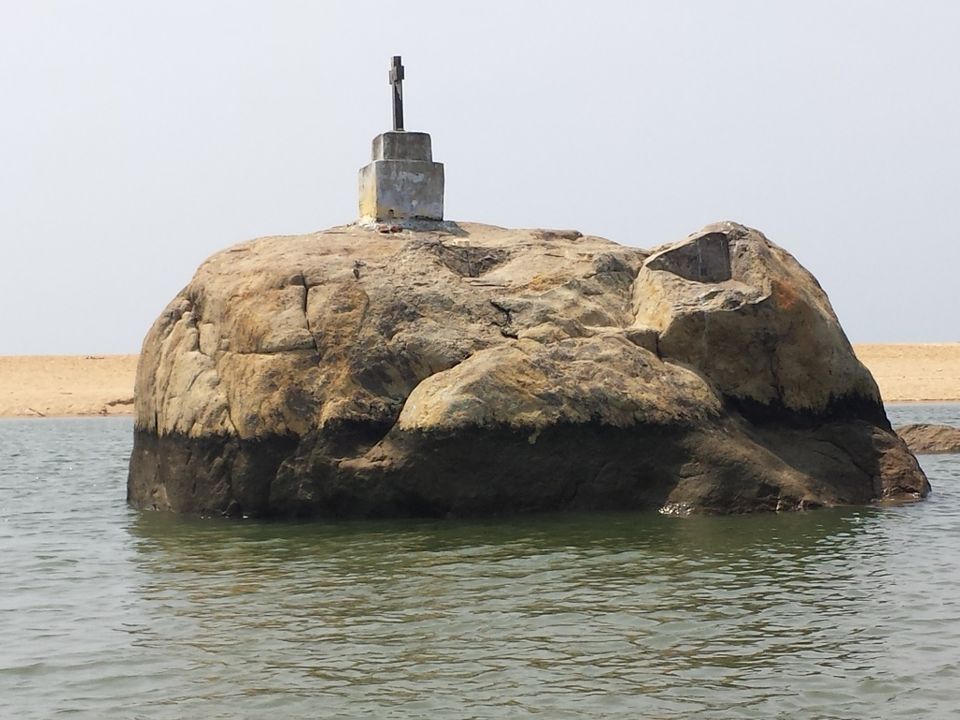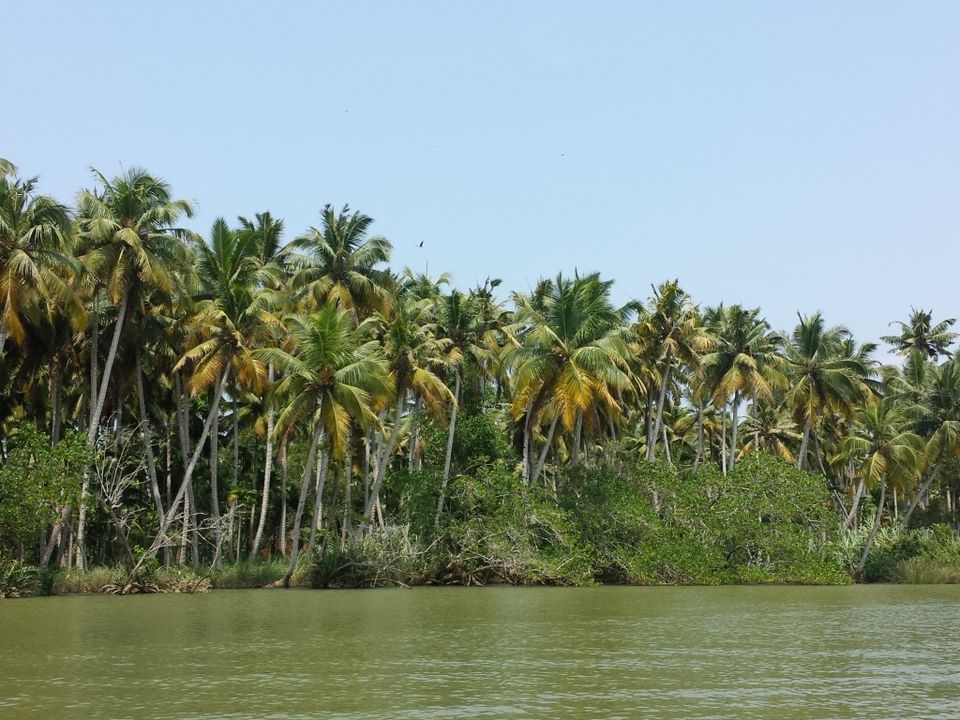 Out next stop was the lighthouse beach. The place is very crowded with numerous shops, hotels and restaurants. The red and white lighthouse sits on top on Kurumkal Hill. We did not climb the lighthouse, but apparently is offers an amazing view. Many restaurants are designed like shacks offering a mouth-watering array of sea foods. It is surprising to see how a beach this crowded looks so beautiful in the light of the sunset, and once the dusk sets, the medley of lights creates another heavenly experience. The beacon of the lighthouse sweeping over the entire area before disappearing into the sea to return once more looks almost too magical to be real.