A village by the river, chants around, sounds from the gong, fresh breeze blowing, five to seven children constantly smirking, waving hands in muds, distant cows grazing on their own, a wooden bench and there I am, staring at the horizon where the sky and the river meet forever.
Well, you might wonder where I was. It was a fine afternoon at Namphake, a tribal village in Dibrugarh District of Assam, India standing proudly by Burhi Dehing River (a tributary of mighty Brahmaputra). The Buddhist Monastery on the riverbank has some immeasurable beauty. It doesn't matter whether the person was there for a minute or some hours or a day, he/she/they would feel the same like I did!
Do you ever feel the power of silence that can't be express in words? A silence where your heart feels heavy, your eyes want to throw away every pain, every chaos, turmoil banging inside of your head...! That day, everything was alike. But, the monastery gong not only reminded me of my existence; but they whispered, whatever happens, they would be there to accept me, would be with me anywhere, anytime.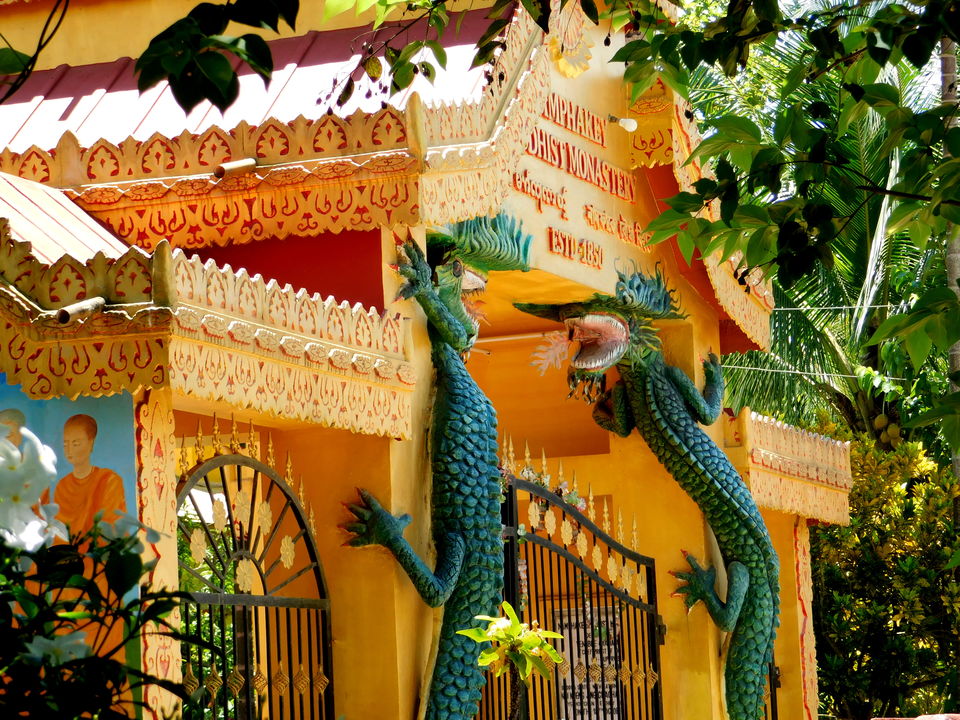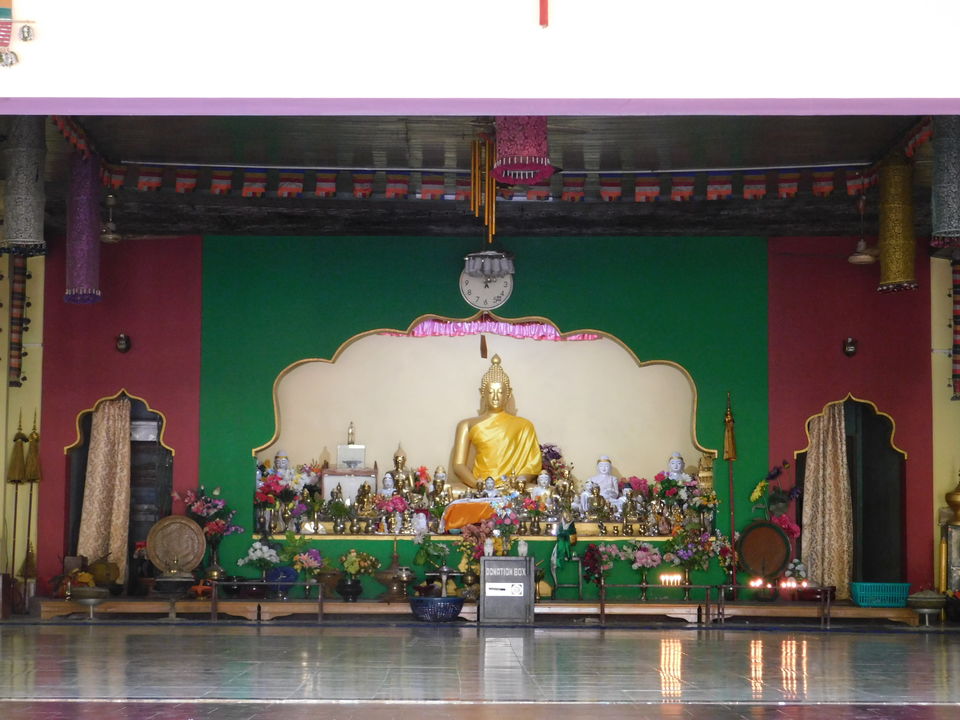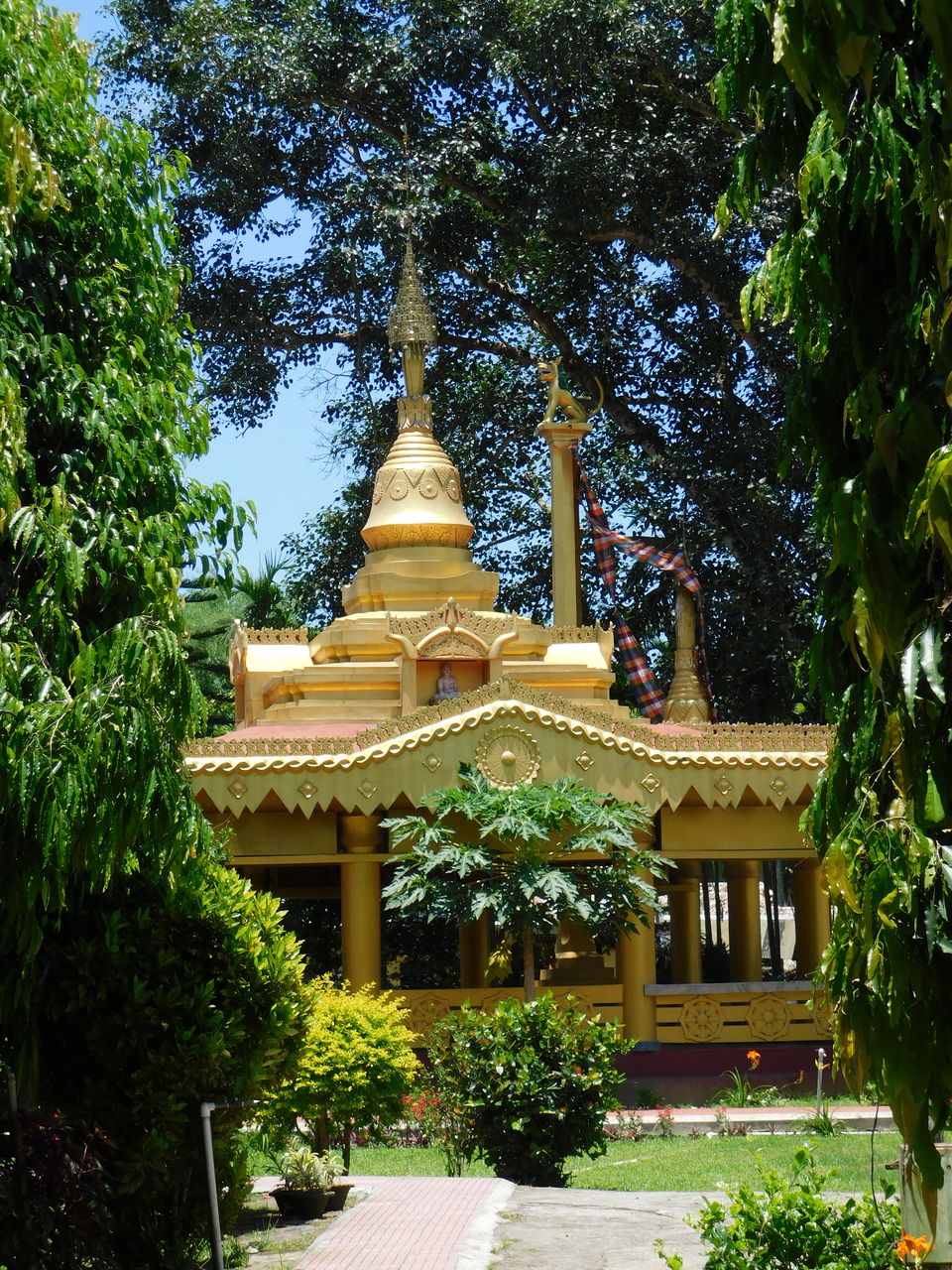 To give an introduction to this amazingly peaceful place; 'Namphake' is a tribal village where a large population of Thai Phakials live, which happens to be the highest percentage of the respective community living in the entire state. Tracing their cultural roots, even some Royal delegates from Thailand visited the village in 2013. They admired the cultural similarities of 'Namphake' has with Thai people in the northern part of Thailand. The monastery is very rich in ancient manuscripts and books that narrate the story of their migration that took place around the 1770s during Ahom rule. The struggles, tales on their settlements and everything else found inscribed in the Taiphake and Pali languages.
During my visit, I met a young monk; 'Chawkey Phussa' (his monastery name, I can't disclose his actual name as it will go against his wish). The stock of his knowledge left me awestruck. I couldn't take my eyes from him as he kept on speaking on their tradition, culture, beliefs, practices, customs, language, relations and arguments with cultural stigmas and what not!! Unarguably our conversation was the highlight on my visit.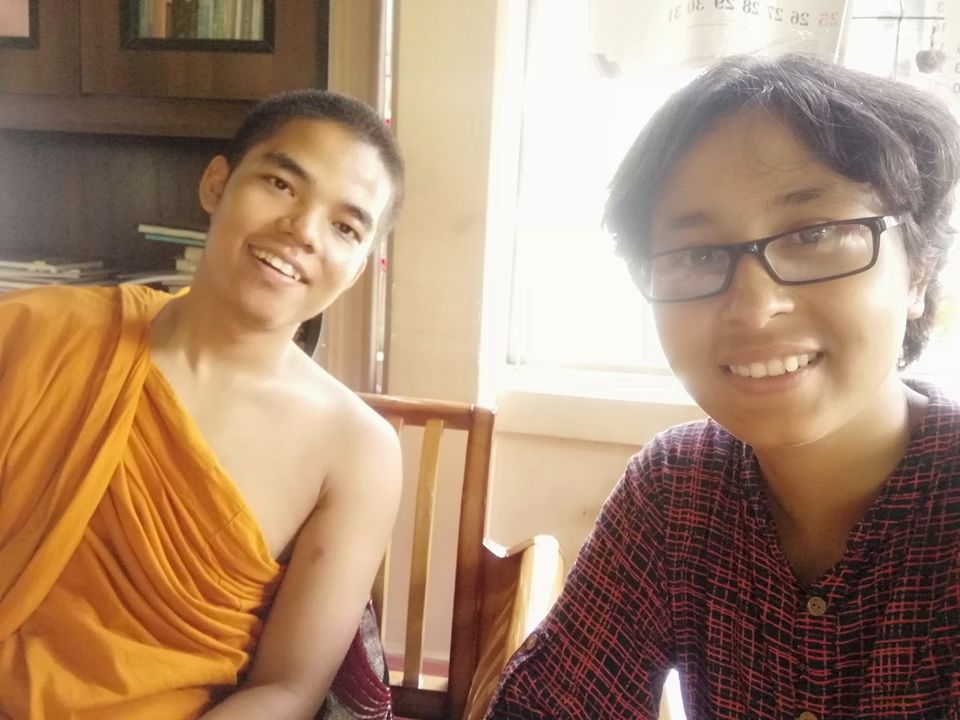 Oh, wait! Did I skip the food part? Sorry, pal! Did you think that I am not going to talk about food? Food is everything! I will die if I couldn't have at least one local delicacy of the travelled place(okay, enough of dialogues!). So, here in 'Namphake', I tasted a 'Grilled Pork Rice Plate' as I only had a day to spend here. I got a plate with some rice wrapped in banana leaf, boiled pulse with coriander leaf, boil beans, local spices, chutney, sabji, and eight pieces of jaw-dropping grilled pork in a stick. Trust me! That plate was from heaven. You know the feeling right, when you are extremely hungry, and a plate of your favourite dish appears in front of you. Gosh!! I want to take that feel once again!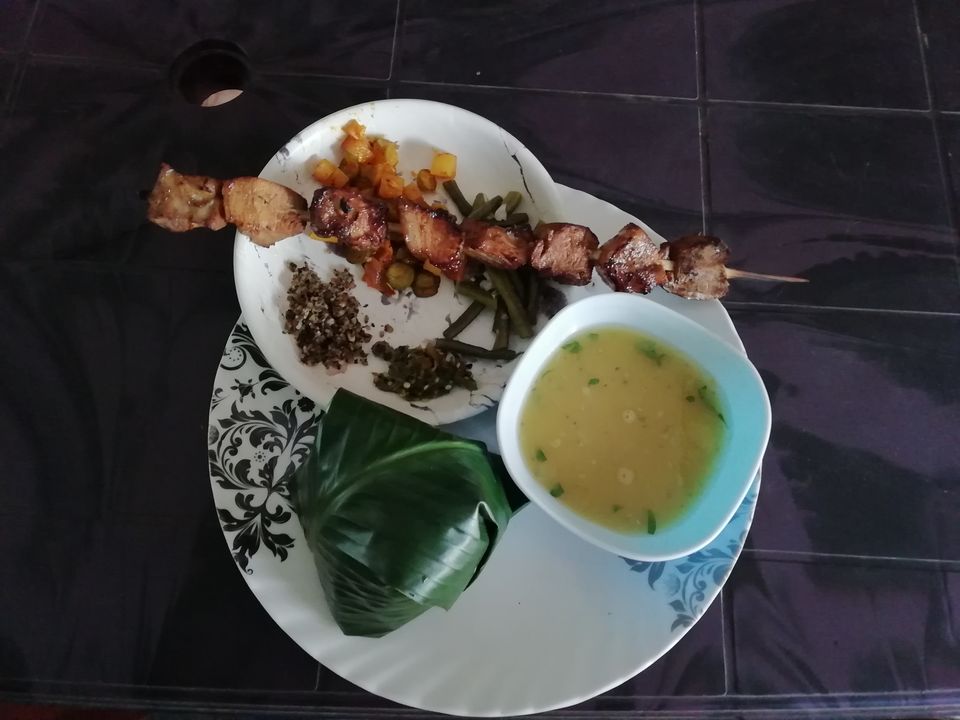 Okay, let's get back to the track. Well, Namphake is not the only Tai-Phakial village in the region. People visiting Namphake do go for a drive around Tipamphake crossing the shoulder of River Burhi Dehing. But, the population and the aura at Tipamphake is less compared to her sister-village, although both are naturally, historically and culturally much rich altogether. People migrating from Thailand establish these two villages to live the rest of their days. It is not surprising that people there can read, write and speak fluent Assamese along with their dialect. But the unique thing is that people from these two villages are still managing to keep their origin alive through their language, customs, traditions even after all these long years in a (foreign land?).
Nope, the land of Assam is no longer strange to them, they are breathing the same oxygen like us, they love the same Burhi Dehing like us, and they walk through the same paddy field like us. They are the children of greater Assam like us. Divided by customs, traditions, dialect but united by the bond of Assam.
HOW TO REACH
Road Route: Dibrugarh -Tengakhat - Merbil - Naharkatia - Namphake (56km - 2 hour)
Air Route: Nearest Airport Dibrugarh (47km - 1.10 hour)
Rail Route: Nearest Railway Station Naharkatia (5.5km - 10 min)
EXPENSES:
Cost of Food: INR 250 - INR 300 (Non-Veg)
Cost of Vehicle: INR 2500 - INR 3500 (Hiring from Dibrugarh for a day trip)
ADDITIONAL INFO:
Around Namphake and Tipamphake:
Jeypore Rainforest:
With an area of 108 sq. km Jeypore is a large section of 'Amazon of the East', Dehing Patkai Wildlife Sanctuary (proposed National Park). The rainforest is rich as Eastern Himalayan biodiversity hotspot and thick canopies around. This site is just 18 km away from Namphake Village and is easily approachable. The region is an Important Bird Area (IBA) and has records of sights of mammals like Himalayan Black Bear, Indian bison, Chinese Pangolin, Hollock Gibbon, Slow Loris and many more.
Tipam Deosaal:
A hilltop surrounded by the tea-gardens, it is a historical and religious site of the Ahoms (who ruled Assam for about 600 years). In just 10kms away from Namphake Village and through Tipamfake village, it is was the first capital Ahoms built on the land of Assam. Climbing some tiresome steps towards the top, you will find the glamorous, breathtaking views of Nature and the landmass around it.