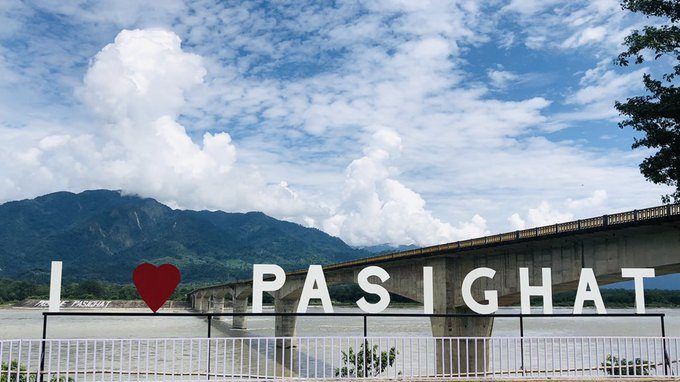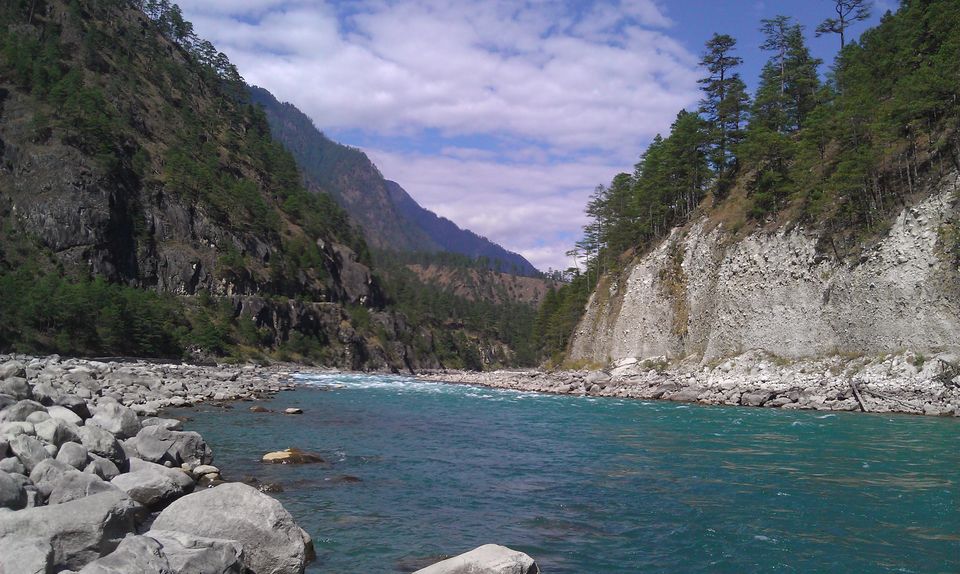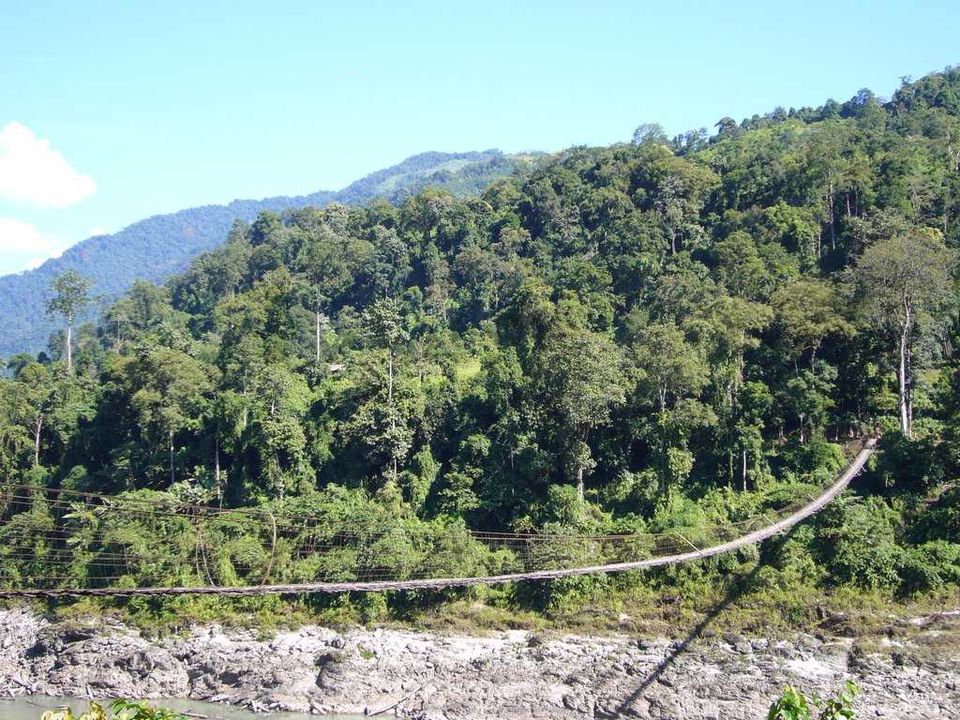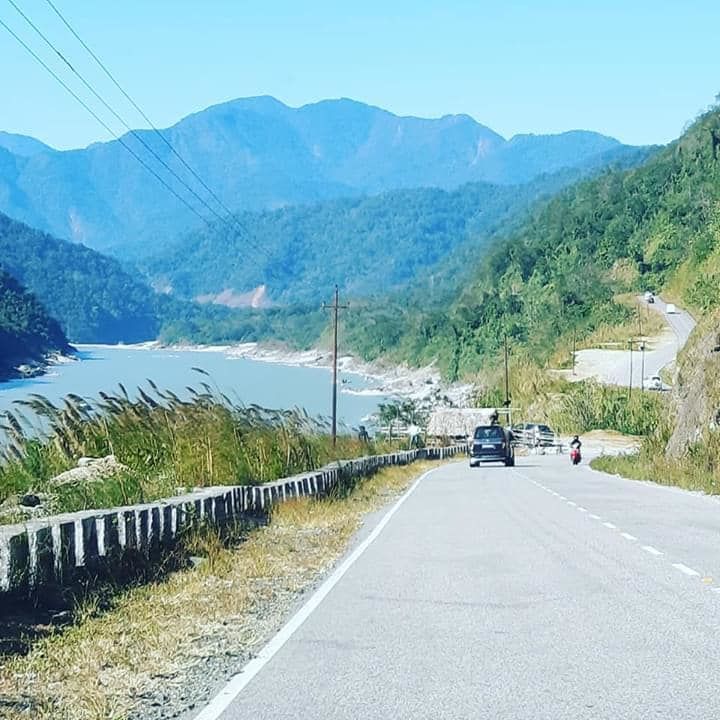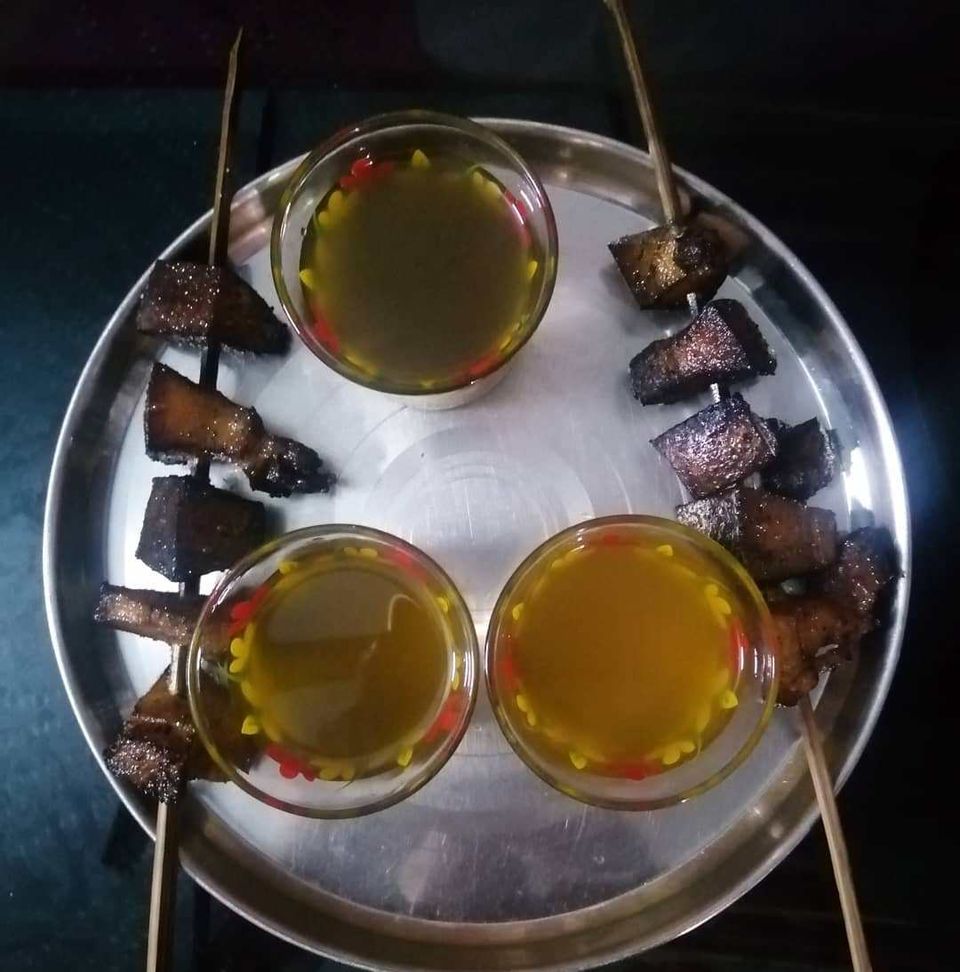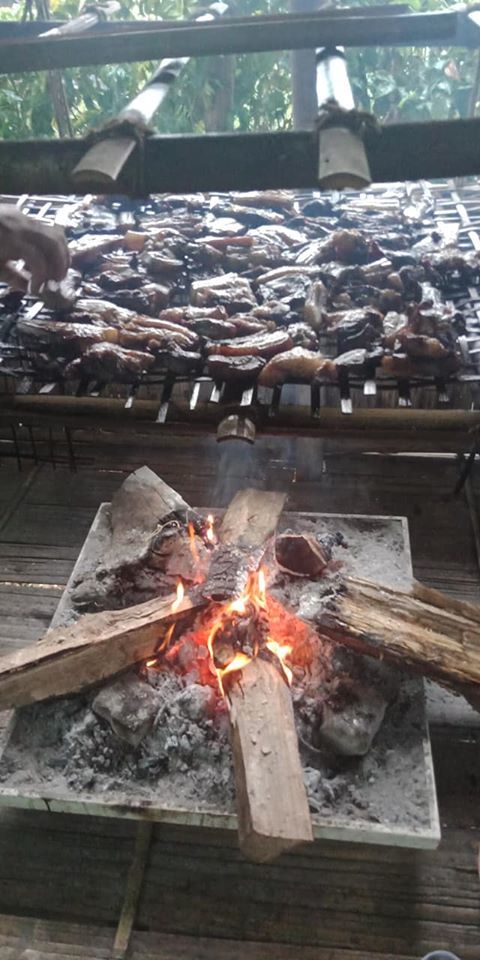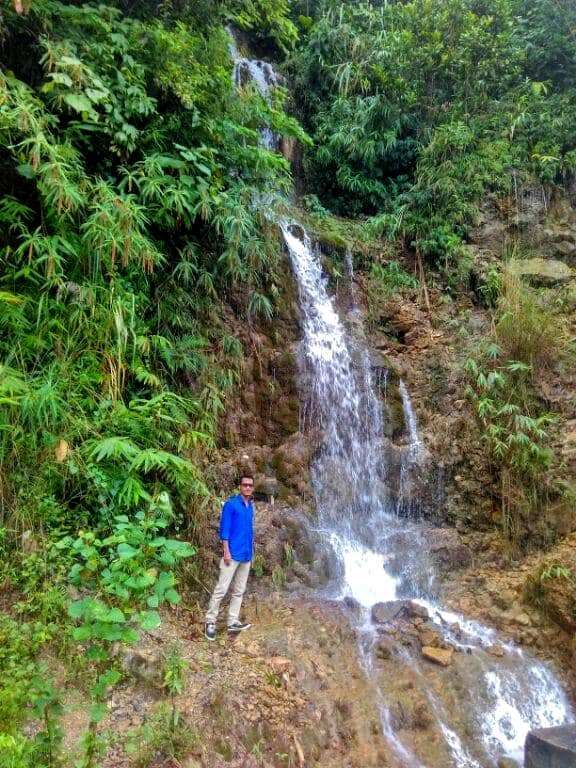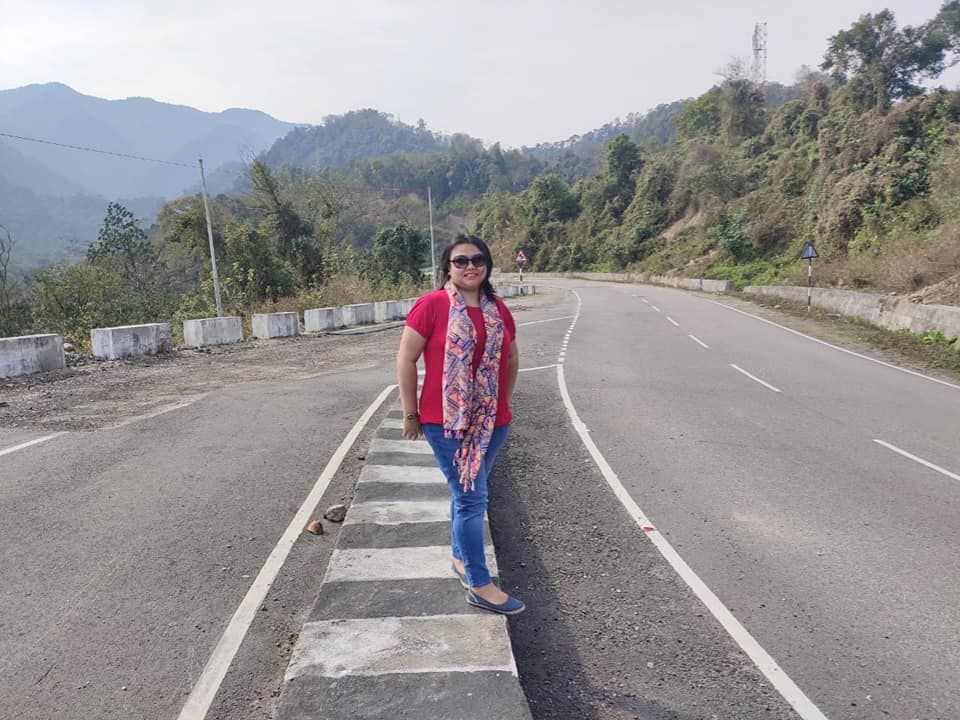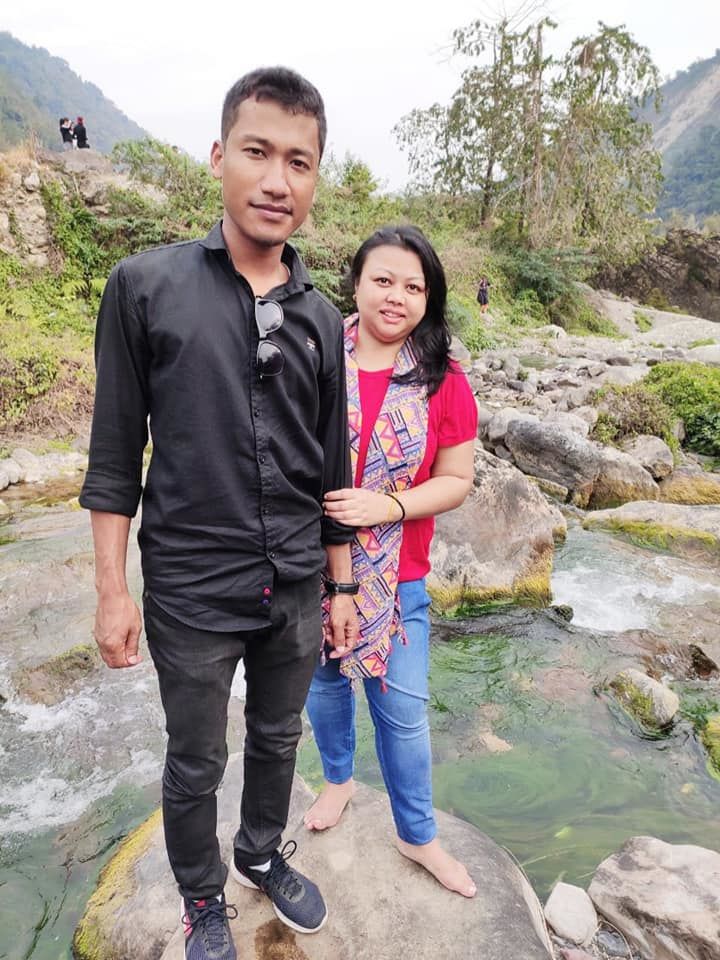 Ever since childhood, I had heard of North Bank of Assam but didn't have the privilege to explore this little heaven of Assam, maybe due to poor road connectivity. Being from Sadiya, which is tucked in the eastern most corner of Assam, there were also road connectivity issues. During rainy season, the mighty Lohit River swells and Sadiya becomes completely cut off from the mainland for almost a month. Anyways, I always longed to visit and explore the natural beauty of northern part of Assam. And though my aunt lives there, but I didn't get any opportunity until this year.
Jonai is the easternmost sub-division of Dhemaji District. It is tucked between Arunachal Pradesh in the north, Lali & Brahmaputra River0 in the south, Sipiya River & Sadiya Subdivision of Tinsukia district in the east and Simen River in the west. It takes almost 3 hours to reach Jonai from Tinsukia via Bogibeel Bridge (Asia's 2nd longest rail-cum-road bridge).
We started our journey around 05.00 p.m. through the lush tea gardens of Tinsukia and Dibrugarh. Our plan was that my elder brother will drop us up to Bogibeel Bridge. And from there my cousin would come to pick us up. He got a bit late, so we utilized the time by strolling along the bridge…………there was dead silence, the moon was shining bright, the mighty Brahmaputra was silent….we could only hear the sound of zooming cars that passed by us. Near the bridge there were some tea stalls where we had tea and some snacks. The snacks were very simple but quite yummy. Some 45 minutes later my cousin reached and we proceeded on our journey to Jonai and my brother returned back to Tinsukia.
After an hour or so we reached our destinations. My aunt welcomed us with an open heart. She was shedding her tears and was recalling my Late Dad. My eyes also got filled with tears. Ah what a moment it was!
They had lit a bonfire to welcome us where they were roasting pork and fish as snacks. After I freshened up……… I too joined others and started having chit chat. The roasted pork was looking yummy….its oil was dripping over the fire and on & off the bonfire was crackling in between because of the oil from the pork. My aunt offered me a glass of local wine called Sai Mod and a plate of oil dripped roasted pork with some hot green chillies. Oh! It was damn yummy…………which you can't even enjoy in a 5* hotel. Oh I enjoyed the roasted river fish as well mashed with aromatic man-dhania or naga-corinder (English name is Culantro) and home grown spring onions. At around 09.30 p.m. all of us had dinner - Joha Steamed Rice (the aroma was excellent….....basmati rice will fail in front of Joha rice ), fish curry with local cherry tomato, pork with bamboo shoot dry and baby potato dry fry. It was really a diner of ages……… it was a lip-smacking dinner which we hardly get to eat in city.
After winding-up our dinner we lazed around the bonfire and discussed about the development of Jonai. My aunt joined us, told us how to they used to travel years back and difficulties they faced etc. She also told us how the name Jonai came. She said, "The name Jonai is derived from the name of a Chutia princess named Jona who was married off to a Kachari prince named Kansan. As per folklore, the Kachari prince had entered the Chutia kingdom along with 900 men as he had left his kingdom due to some personal issues. The Chutia princess having heard about this encroachment, ordered her soldiers to make the prince and his follower's captive and to bring them to the royal court in Sadiya. Later, as events turned out, the princess fell in love with the prince and she was married off to him and they settled in Jonai".
Next day as breakfast we had Purang Apin (made out of bora saul or sticky rice wrapped in Tora leaves and steamed……..the Tora leaves gives the rice a beautiful aroma and flavour) with some duck meat. At around 11.00 a.m. we proceeded to Pasighat which is just half an hour drive from Jonai. We took our inner permit and proceeded towards Pasighta where Bollywood movie Rangoon starring Saif Ali Khan, Sahid Kapoor and Kangana Ranaut was shot. It is a heaven for adventure sports lovers specially for white water rafting. Its gigantic waterfalls, hanging bridges and mountain cliffs make the place inviting and relaxing at the same time.
Pasighat, also referred to as the gateway to Arunachal Pradesh and the oldest town in the state founded in the year 1911 by the Britishers, serves as the headquarters of the East Siang district. Located at an altitude of 153 m above sea level, Pasighat rests on the banks of the Mighty Siang. The little hill town of Pasighat is also followed by an interesting history dating back to the colonial era; 'Kekar Monying' hill cliff and 'Komsing' village in the vicinity of this hill town are some of the famous tourist attractions that still speak intriguing tales of a ranging war once held between the native tribes and the British Army. Its famous must visit places are Sirki Waterfall, Bodak and many more. There are all weather roads to Mechuka via Aalo which is just 7 hours drive and one can also make a round up trip like - crossing the Bogibeel Bridge from Dibrugarh side and returning back via Roing in Dibang Valley through Dhola Sadiya Bridge (9.15 km long bridge making it India's longest bridge).
The best part of my trip was the hospitality that I will cherish throughout my life. They are so simple, humble and so pure by heart…….people with such kind hearts are very rare and difficult to find.