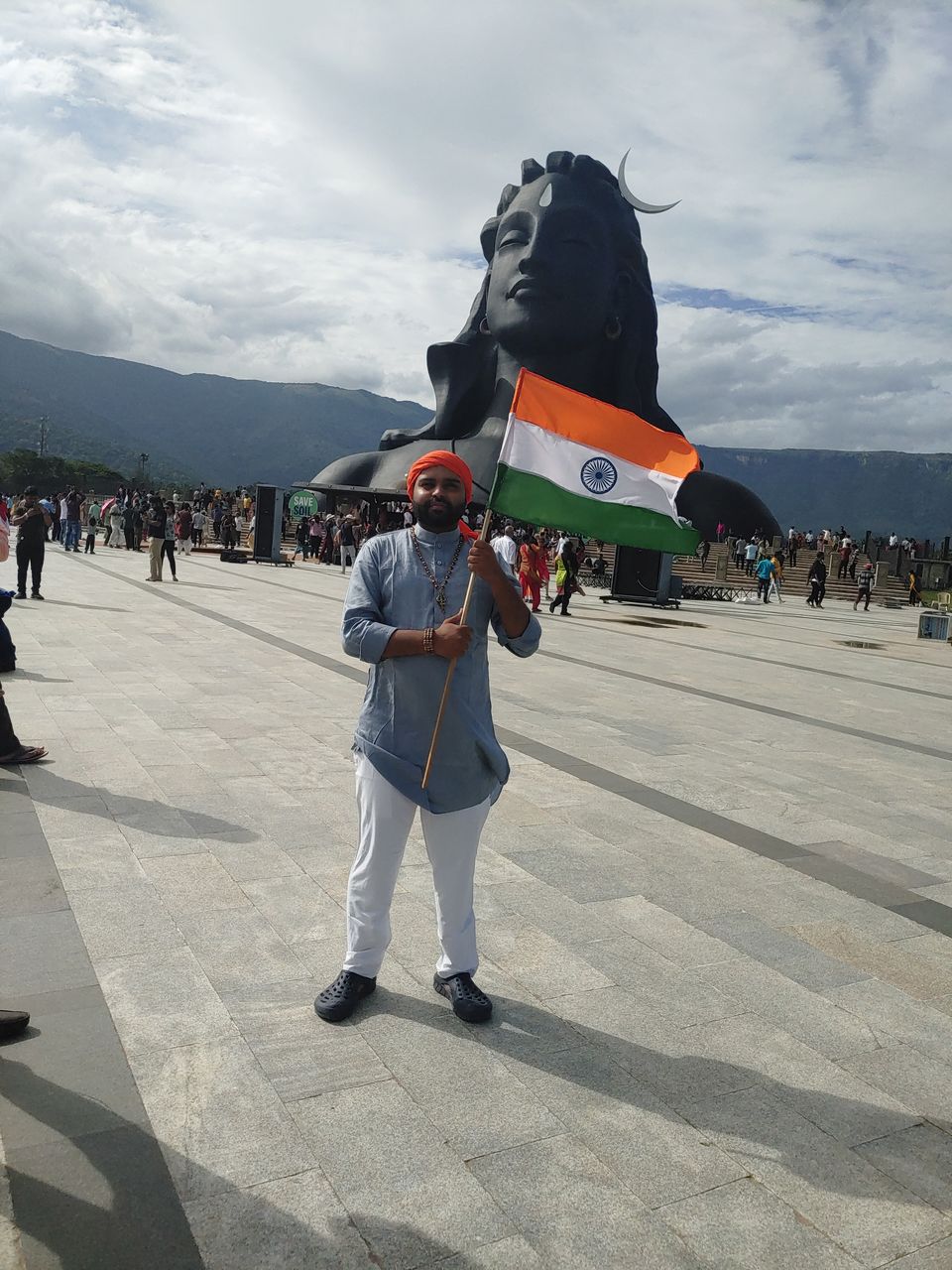 Adiyogi - The Source of Yoga
Adiyogi is here to liberate you from disease, discomfort, and poverty – above all, from the very process of life and death. - Sadhguru
Adiyogi is a 112 foot statue inaugrated by Prime Minister Narendra Modi and Sadhguru. It is based in the foothills of Velliagiri mountains and is a part of Isha Yoga Center. In front of the statue in a mandapam, sadhguru has also consecrated a yogeshwara linga.
Took a Bus in front of Coimbatore Railway Junction just 35 rupees Tickets landed in 1 hour spiritual palace of Isha Foundation.
Over 15,000 years ago, predating all religion, Adiyogi, the first Yogi, transmitted the science of Yoga to his seven disciples, the Saptarishis. He expounded 112 ways through which human beings can transcend their limitations and reach their ultimate potential. Adiyogi's offerings are tools for individual transformation, as individual transformation is the only way to transform the world. His fundamental message is that "in is the only way out" for human wellbeing and liberation.
On the auspicious night of Mahashivaratri at Isha Yoga Center, an iconic face of "Adiyogi – the Source of Yoga" was unveiled by the Hon'ble Prime Minister Narendra Modi. Recognized as the world's largest bust sculpture by the Guinness World Records, the face of Adiyogi is 112 feet high, representing the 112 ways he offered for one to attain to wellbeing and one's Ultimate nature. Installed near the Adiyogi is the Yogeshwar Linga, which was consecrated by Sadhguru, as manifestation of five of the major chakras in the human system. Adiyogi, with the presence of the Yogeshwar Linga, has become a living entity.
How to Get There
Adiyogi - The Source of Yoga is situated 30 kilometers (20 miles) west of Coimbatore, Tamil Nadu. Coimbatore, a major industrial city in southern India, is well connected by air, rail and road. Major airlines operate regular flights to Coimbatore from Chennai, Delhi, Mumbai and Bengaluru. Train services are available from all major cities in India.
There are direct buses between Coimbatore and Adiyogi (view the timetable). Taxis can be booked from the airport as well as the railway station. Alternatively, contact the travel desk to book a taxi to the center