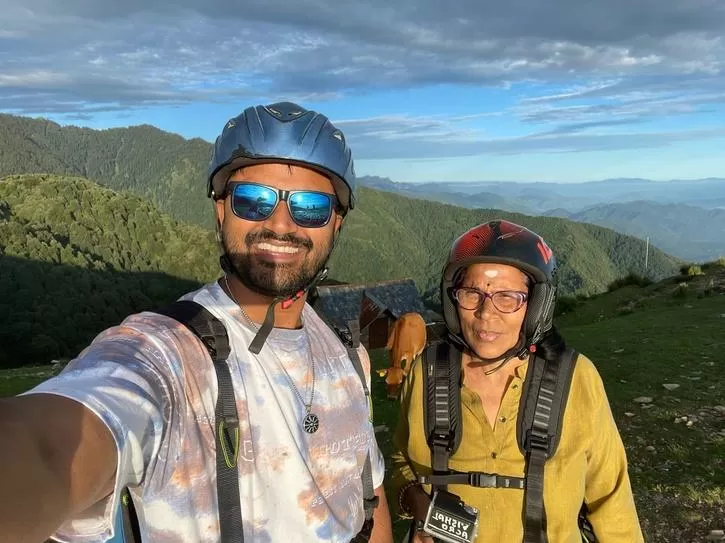 At an age where most mothers tell their sons to arrange for holy pilgrimages, here's a mom at 63 tripping with her son across India!!! Travel buddies since 2015, when Venkatesh Surianarayanan asked his mom Subha Surianarayanan for the very first time to travel with him. To which, like any other parent, his mom responded "Apne dosto ke saath jao na. Mein kya hi karungi aake?" (Go with your friends, what will I come and do?). But he didn't give up and convinced his mom to give it a shot.
The second I came across their story on BRUT, I was excited as well as intrigued and knew I wanted to write about it. Why? - Mostly because I have grown up around my mom, as a result I am extremely close to her, and we take trips together. I found his bond with his mom endearing and soon connected with Venkatesh for a tete-a-tete on how it all started.
How it all started?
In 2014, after Venkatesh Graduated and started working, he would often plan trips with his group of friends. Eventually someone or the other started missing due to work commitments or their leaves wouldn't correspond. So, he resolved to go on solo trips. And, JUST LIKE THAT an epiphany struck, and he realized he can ask his mom to accompany him!
And he did, only to be showered with a lot of apprehensions (like any parent!). But he wasn't going to let it go.
After a lot of coaxing, finally he could convince his mom, and they took a road trip to Chandigarh and Amritsar…….This was just the beginning of their travelogues.
Growing up, as a family, they could not travel anywhere due to his father's health. Although his mom loved travelling, she gave up on her desires. As he came of age and started earning, Venkatesh wanted to give his mom the opportunity to explore, gift her "long-lost desires" the wings to fly, so he opened the doors of travel enabling her to view the world!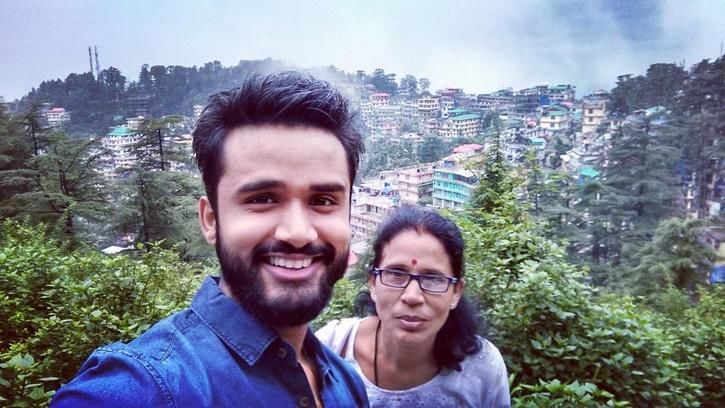 How they plan their travels?
Venkatesh makes it a point to alternate his trips between his mom and friends so that a balance is maintained and both parties are content! And though she still resists his requests, eventually her itinerant soul gives in! Preferring to drive to all locations, sometimes they do take a break from drives and opt for flights like when they flew to Ladakh. But there too they couldn't be held back from their adventure streak and hired a Royal Enfield bike to ride across Ladakh.
Like any other family, the mother-son duo prepares their budget prior to their trip. Venkatesh invests copious amount of energy researching before booking their budget always keeping in mind his mother's comfort.
Venkatesh swears by YouTube videos that has guided him immensely during his trip planning. Through the videos, he gets an overview of the terrains he is planning to take.
They usually keep a budget of INR 5000 to INR 7,000 excluding fuel and including a modest stay of INR 800 to INR 1500 and food for a short trip of three to four days. If planning to take back souvenirs or gifts for relative, they extend the budget by 2K to 3K (INR 7000 to INR 10,000).
Originally from Tamil Nadu, South India, and a strict vegetarian Venkatesh's mom has taken a liking to Tibetan food (veg, of course!) because of her frequent travel to Himachal Pradesh and Uttarakhand hence no fuss over food (she is the perfect travel partner!). BTW, Thupka is now her favourite!!!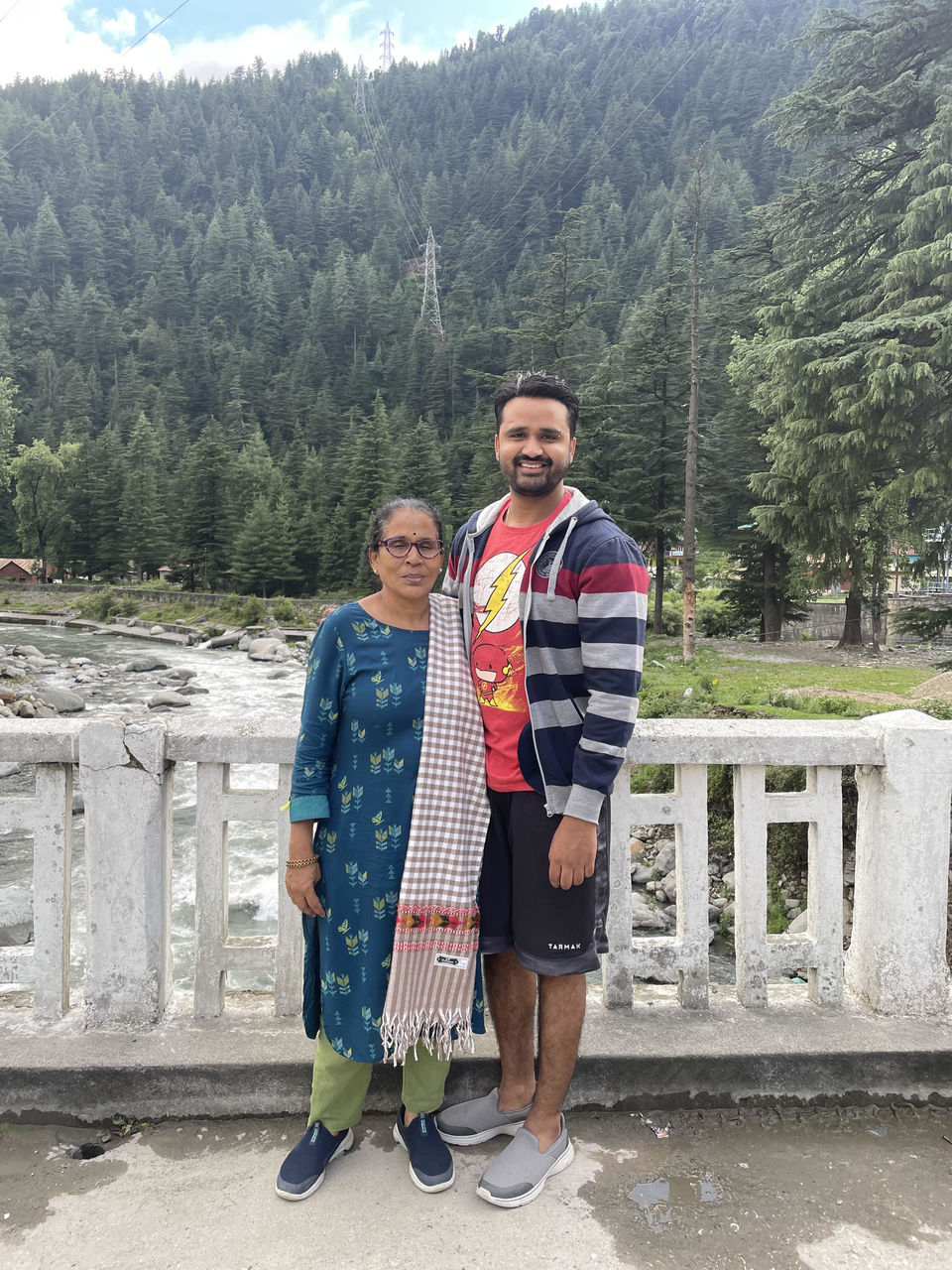 Motto Mrs. Surianarayanan Likes To Live By:
"Make the most out of it" – Having parked aside her desires in order to focus on family and bring up her child, she values whatever opportunity that comes her way and tries to make the most of it. This naturally feeds her spirit to say "yes" to everything. You need a slight push and a little courage to step up in order to experience everything and that's exactly what Mrs. Surianarayanan believes in!!!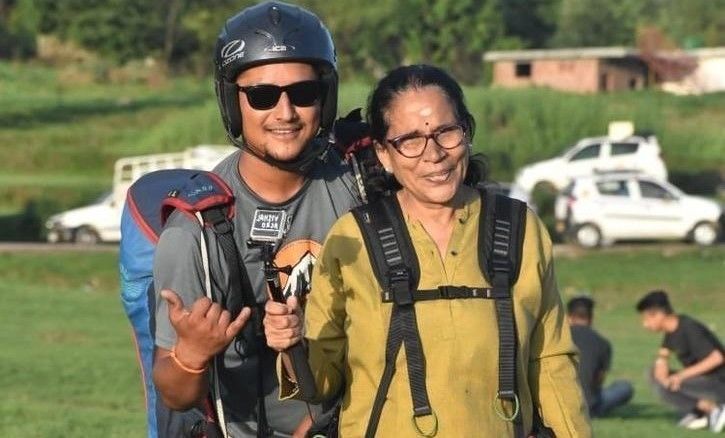 Precautions taken during travelling:
Travelling with a sexagenarian comes with its share of responsibilities and precautions need to be taken.
1. Consulting a Doctor Before Travel – Venkatesh suggests taking elders for a health check-up in case of planning a trip to the mountains. Before their own trip, they visited their family doctor who gave his consent, which is why they proceeded with the trip.
2. Ensuring to carry lots of thermals.
3. Travel with meds for AMS – acute mountain sickness (if doctor prescribes)
4. Oxygen pump (if doctor prescribes)
Things to Keep in Mind When Travelling With Elders:
1. Do not allow them to exert themselves. They will get breathless.
2. Their comfort is of utmost importance.
Acivities Mrs. Surianarayanan Indulged In During Her Travels:
From completing the Parashar and Serolskar Lake trek to parasailing in Goa, paragliding in Bir and ziplining in Gulmarg, this 63-yr old mother is setting serious adventure goals for other!!! Even the millennials and Gen Z's!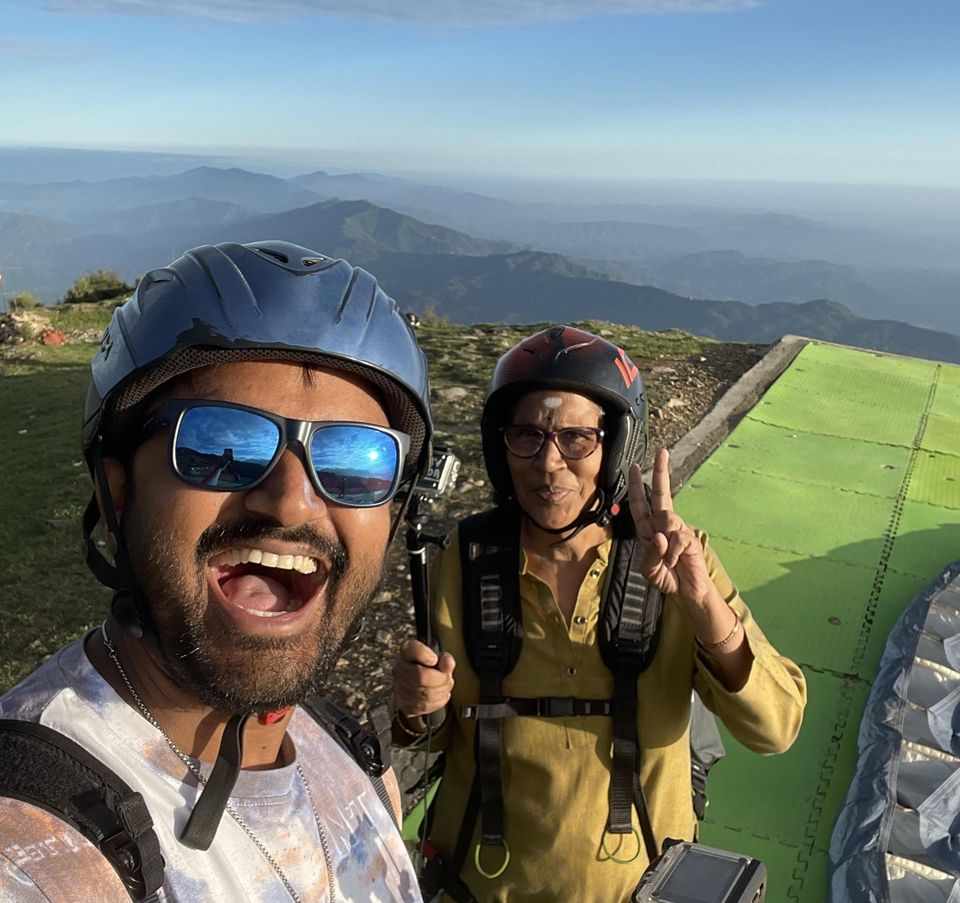 What gets her going?
"You are more than what you think. It's all about one's willingness to travel and explore" – that's what gets her going along with a 45-min walk every day to keep her in shape for her adventures.
The quandary of trying such adrenaline-pumping adventure sports is only momentary, once she is suited and ready nothing can stop her! Although Venkatesh encourages her, he never pushes her to do something that she is not comfortable doing.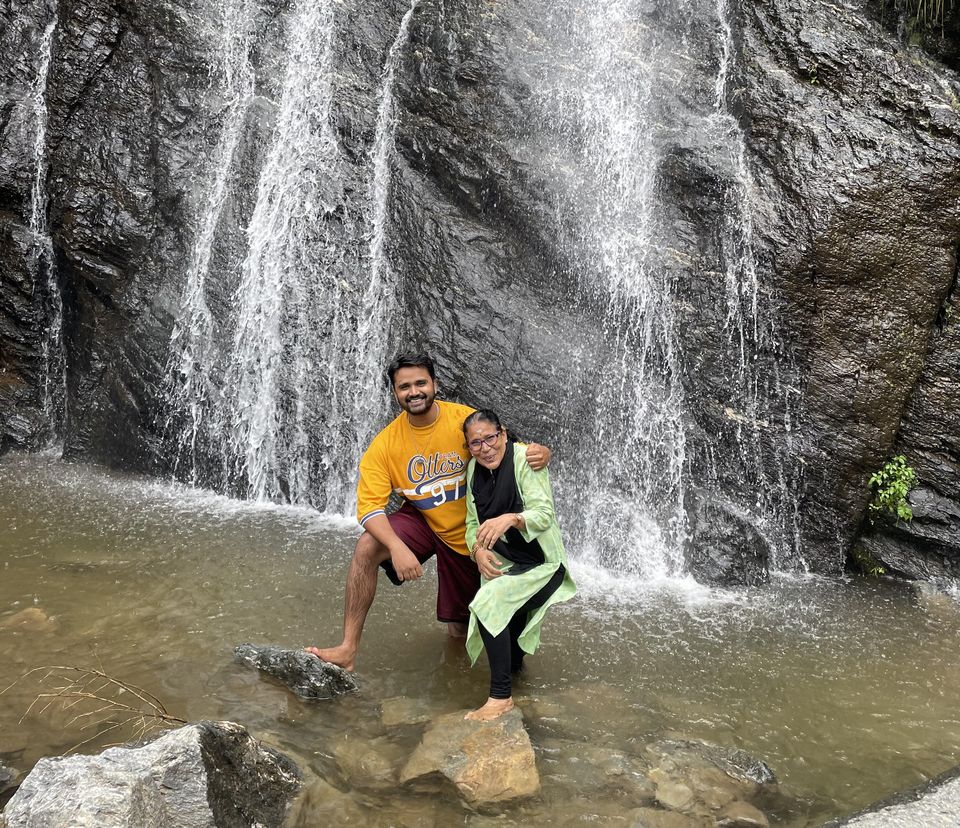 The most memorable experience:
Mrs. Surianarayanan cutting her birthday cake on Pangong Lake – it couldn't get any better!!!
Knowing how special it will be for his mom to cut her birthday cake on Pangong Lake, he researched and asked his guide to take him to a bakery.
The shopowner was about to shut his shop when Venkatesh reached to buy the cake. Because of the remote nature of the area, and absence of a proper birthday cake shop he had to make do with a plum tea cake. While waiting for the cake, his eyes fell on a tiara which seemed perfect for his mom – that was packed as well. Right on the banks of Pangong Lake, a cake for his mom, he realized there was no knife!! He was quick to think on his feet (that's exactly what Social Media Managers do – troubleshooting!).
Cleaned his debit card and offered it to his mom to double as a knife!!! Imagine using a debit card to slice a cake!!! Nevertheless, it was a superhit moment with his mom wearing the tiara of a queen and cutting her plum-tea-birthday-cake with a debit card!! Now that's a memory of a lifetime!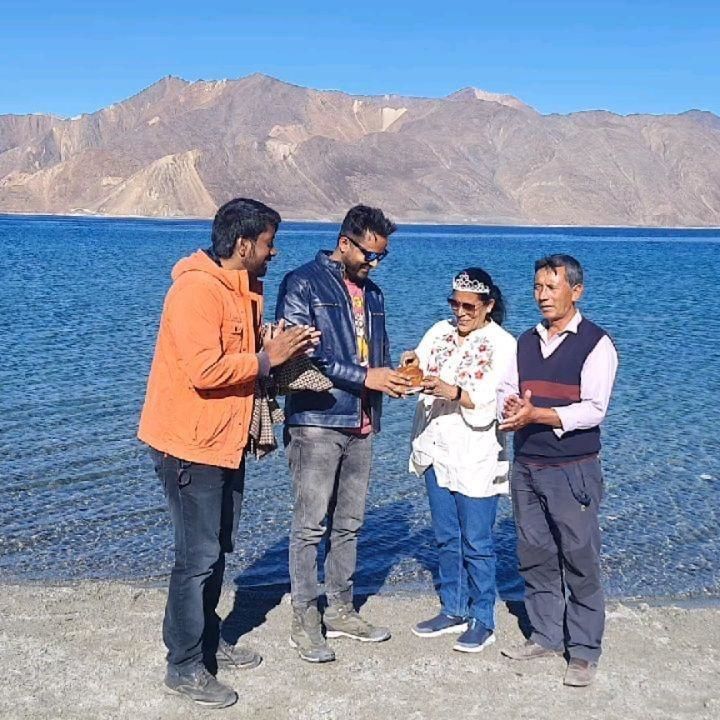 Most scary experience:
As much as we hope for all good memories, it cannot be all roses, there is bound to be some unpleasant experiences as well. Venkatesh recalled one such incident during their trip in Dalhousie in 2016, where he had missed a turn to their hotel, and ended up in a one-way road. It was getting dark, and he had reached a dead end. Keeping all his nerves in control, he had to slowly reverse his car without manifesting panic on his countenance to avoid causing his mom any anxiety!!
Where all they've travelled together?
Having extensively travelled across North and West India like Chandigarh, Amritsar, Bir, Jibhi, Dalhousie, Dharmshala, Mcleodgunj, Agra, Goa, Kashmir, Ladakh, Jaipur, Rishikesh, Manali, Shimla, Kerala, they have now decided to turn their focus towards the Southern leg – road trip from Delhi to Kanyakumari to explore rich cultural heritage of the South.
Venkatesh also plans on taking his mom for an International tour for her to experience the beauty of foreign lands.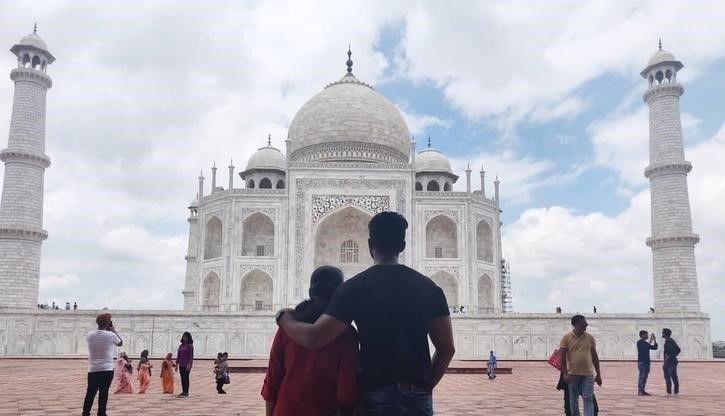 Having engaged in a candid conversation with him, Venkatesh reminded me just how much our mothers sacrifice for us. While we rebel now that "my happiness matters", "my dreams matter" and "I matter", which is great by the way, but our moms willingly gave up what mattered to them, for us! It's something we take for granted and Venkatesh reminded me that "we shouldn't".
We might not be able to make up for their lost time but creating travel memories with them, making them feel a part of something special is the least we can do as a mark of gratitude!
Planning something around their birthdays has become a ritual for Venkatesh who celebrates his birthday in July and his mom's in August and being unconventional has become their "thing" so it would be thrilling to see where and what they plan for their next adventure. I am curious, aren't you?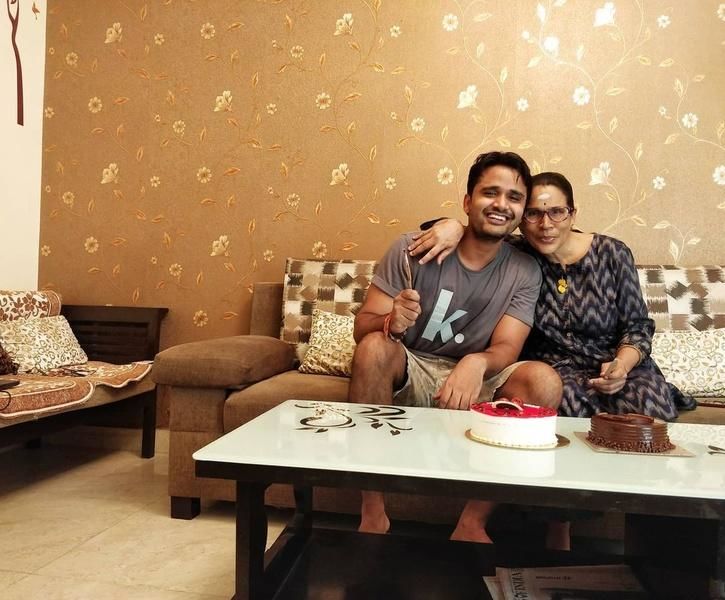 Ready to travel for free? Earn credits and redeem them on Tripoto's weekend getaways, hotel stays and vacation packages after the pandemic is over!