Itching for a holiday? Air Asia's is celebrating it's 2-year anniversary in India and is giving away flights at bargain prices! Their newest sale lets you fly for prices starting from as low as Rs. 899!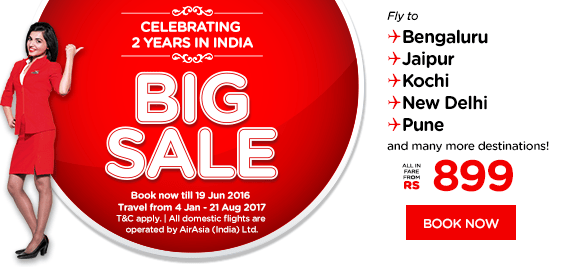 The sale includes a range of domestic and international destinations from airports all around the country including Delhi, Bengaluru, Kochi, Chandigarh and may more. Who doesn't love a deal like this!
Fly from Delhi to Kuala Lumpur for Rs. 4990 which is an absolute bargain. The flight from Chennai to Bangkok is a mere Rs. 3999. An excellent reason to get some air-miles isn't it?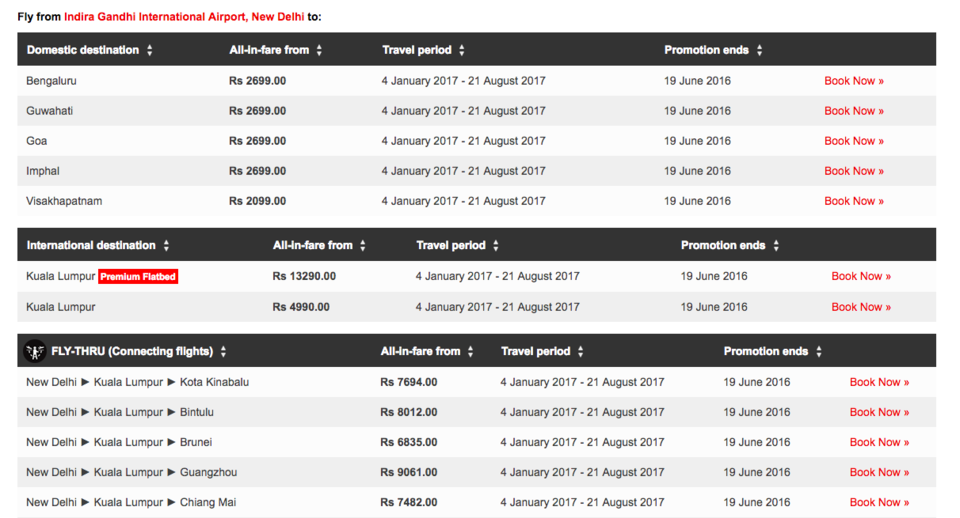 Domestic flights are amazing value as well. Fly from Delhi to Bengaluru for as little as Rs. 2999 and from Goa to Bengaluru for Rs. 999!! Browse through their entire list of offers here.
Some of these deals can save you thousands of hard-earned cash in flight costs, especially if you are thinking of an international vacation to destinations where Air-Asia operates.
The deal is valid from June 13th - June 19th only, so make-up your minds soon!