Truth be told, planning for my first Europe trip was even more stressful for me than putting together my wedding. I wanted to cram everything in, and find the best of accommodation (for my small budget). I was tempted to see everything; the countryside, the larger-than-life cities, the glistening coastline and everything in between.
But this article isn't about how I planned my big Euro trip. It's about how I made it through the complicated process of applying for the Schengen Visa in India and, despite all my worries, got it as well!
Applying for your first Schengen Visa in India can be a daunting experience. There are many documents to put together, several confusing questions to answer and countless clarifications to seek. Getting a Schengen Visa for Indians is a complex process, and the sooner you start with it before your scheduled departure, the better.
Let's go through some common queries that most first-timers have when applying for the Schengen Visa in India such as – what is Schengen visa, the Schengen visa processing time India, Schengen visa rejection reasons etc.
What is a Schengen visa and when do I need it?
A Schengen Visa is a document that allows you to travel within the Schengen area, commonly for a period of up to 90 days. Twenty-six countries make up the Schengen area, and if you plan on travelling to one or more of these countries, you will need this visa. The countries are Austria, Belgium, Czech Republic, Denmark, Estonia, Finland, France, Germany, Greece, Hungary, Iceland, Italy, Latvia, Liechtenstein, Lithuania, Luxembourg, Malta, Netherlands, Norway, Poland, Portugal, Slovakia, Slovenia, Spain, Sweden and Switzerland.
As an Indian, where and how do I apply for the Schengen Visa?
The Schengen countries have outsourced their visa application cells to VFS Global, a company which now handles the entire process, making it simpler and faster. There is also no requirement to go to the embassy anymore. VFS Global has many centres in India, but their Schengen Visa facilities for Indians are available only in these 16 centres: Delhi, Gurgaon, Jalandhar, Chandigarh, Jaipur, Kolkata, Mumbai, Pune, Ahmedabad, Goa, Chennai, Bengaluru, Hyderabad, Kochi, Trivandrum, and Pondicherry.
To start off the process, log on to VFS Global's website, and go to the bottom left of the screen, where you will see this:
After entering the appropriate details (for multi-country trips, select your "main destination". Keep reading for more on this.), you will be directed to another screen where you will be able to download the visa form, find information on visa fees and make an appointment to submit the visa form along with supporting documents.
What do I need to take care of before my appointment?
Put all the documents you need to produce together – there are quite a few of them. Here's the low-down – hotel bookings, cover letter, travel insurance, financials etc. You'll find the entire list on the VFS website; while most are fairly straightforward, others require some clarification. I've talked about them in brief here:
Cover letter: Though this isn't listed as one of the required documents, it is best to submit a cover letter as a comprehensive reference paper for the visa officials. Start by addressing the embassy through which you are applying for the visa. The body of your letter should include the dates of your trip, the names and professions of those accompanying you, the purpose of your travel, and a paragraph on how you plan of bearing the expenses on this journey – mention real figures pertaining to your savings, credit cards and fixed deposits. Also list down the documents you will be submitting along with your visa application.
Hotel bookings: Unfortunately, you will have to book your flight tickets and hotels before you apply for the visa. While this in no way confirms that you will get the visa, officials need to establish that you are indeed going for tourism via your accommodation confirmations. A good hack to ensure that you don't lose any money if your visa is denied is to book your stay through booking.com. This website allows you to book hotels without paying upfront. There are no hidden charges, and you can cancel (if you want) as soon as you get the visa.
Travel insurance: For emergency hospital or other medical expenses, you will have to get a mandatory travel insurance worth Euro 30,000. It will keep you protected against large bills in case something goes wrong. VFS has a list of approved insurance providers on its website, and it's best to pick from amongst them. You can also look at the policies on Insurance Pandit, compare prices and benefits, and finally go with a reliable company such as ICICI or Tata AIG. Once you buy it, your insurance will be delivered to your email inbox.
Financials: The country you are travelling to wants to know that you have enough money to make it through the trip and go back. For this you will submit a bunch of your financial documents such as bank account statements for the last six months, income tax returns for the last three years and others – a list of which you'll find on the VFS website.
But the tricky part is getting that money in your account. If you already have lakhs and lakhs in your bank account, then you can stop reading here. If you do not have sufficient (according to the European Union) funds, then your visa will definitely be rejected. Here's what I did – I got my parents to credit some money a month or two before my visa interview. After I got my visa, I gave them back the funds. Another thing you can do is get a letter from them saying that they are sponsoring your trip. In this case, you will need their financials as well.
While the European Union has a list stating the amount you need to have for each country, I think a good estimate of how much you need to have in your account is: Rs 1.3 lakh for 10 days, Rs 2 lakh for 15 days and Rs 2.5 lakh for 20 days – all per person costs.
If you are unsure of anything on the visa form, leave it blank and clarify with the official at VFS before submitting it to him.

What is the estimated time for the entire process? How long will it take for the visa to arrive?
The first thing you need to remember is to schedule your appointment with VFS at least a month or a month-and-a-half before your scheduled departure. If you can do it sooner, it will give you more time to make your real bookings at hotels or Airbnbs. It will also take you a few weeks to put together all your documents, especially if you are an unorganised, working professional like me.
Once you get your appointment date, it will only take a day if you have all your documents in order. A year or two ago, you would also have an interview after submitting the documents at VFS. These days, that only happens in rare cases where they have a cause for suspicion that you don't plan on coming back. So once you are done with VFS, you should get your visa within seven days. I got my visa to Italy in three days.
Why was my visa rejected? Will my fee be refunded?
'Schengen visa rejection reasons', is quite probably one of the most common queries when it comes to the visa. So here are some of the major reasons – past or current criminal record, false travel documents, a damaged or invalid passport, invalid letter of reference, invalid travel insurance, unacceptable birth or marriage certificate or lack of proof of accommodation.
Sadly, under no circumstance will your visa fee be refunded. If your visa is denied for some reason, you have two options: One is to appeal the decision. Since the appeal will be evaluated by someone other than the person who rejected your visa, there is a chance that the decision will be overturned. But the visa appeal process might take a few weeks, or even months. Also, in India this process is only available for Spain, Germany and Norway. So the second and better way to go forward, is to reapply through a different Schengen state embassy. Usually, a previous visa denial will not automatic lead to the refusal of a new application, and the new application will be assessed independently.
FAQs
Do I have to hand over the documents personally at VFS?
Yes, you, along with whoever you are travelling with have to be personally present while you hand over the papers. After you have successfully submitted the documents, scans of your fingerprint will also be taken (the first time you are applying for a visa).
If I am travelling to more than one Schengen country, which embassy do I apply through?
You will have to apply to the "main destination", the country where you will be staying in for the most number of days.
Do I apply through the country I am entering the Schengen area?
No, you don't have to if you won't be staying the most number of days there.
Should my first trip be to the country that issued the Schengen Visa?
No. You can enter through any Schengen country after you get your visa.
If I'm travelling for work first and and then taking a short vacation, do I tick business or tourism in my visa form?
Business. Get an invitation letter for the first few days from your foreign business partner, and then show hotel bookings for the rest of the days.
How long is the visa valid for?
You are allowed to travel in the Schengen Area for 90 days within a 180-day period. These 90 days, however, do not have to be consecutive. Say you enter the area in March and stay for 50 days, and then come back in August for 20 days, this totals to 70 days in 180 days.
Can my visa be extended?
A Schengen Visa, which has already expired, cannot be extended. Even otherwise, while on paper you can extend it, an extended visa rarely comes through. But there are some clever ways you can legally stay in Europe over 90 days. Popular travel blogger Nomadic Matt talks about them here.
Will my air tickets be refunded if I don't get a visa?
No. To help minimise risk, book a flight ticket that is refundable to the largest amount possible.
What are the common reasons behind a visa being rejected?
There can be a few reasons why an embassy might reject your request for a Schengen Visa.
– The documents and cover letter you have provided prove inadequate in establishing the purpose of your travel and stay
– There is a mismatch between your travel itinerary and the visa period you have applied for
– Your supporting documents do not show accommodation for each night you will spend in a Schengen Area
– You do not have enough funds to support your travel
– Your travel insurance policy is not valid across the Schengen Area
– You were unable to respect Schengen Visa limitations during a previous attempt
But don't worry, if you put everything together carefully and meticulously, and don't have a criminal record, the chances of you getting your Schengen Visa in India are very high. And then this awaits, to make it all worth it: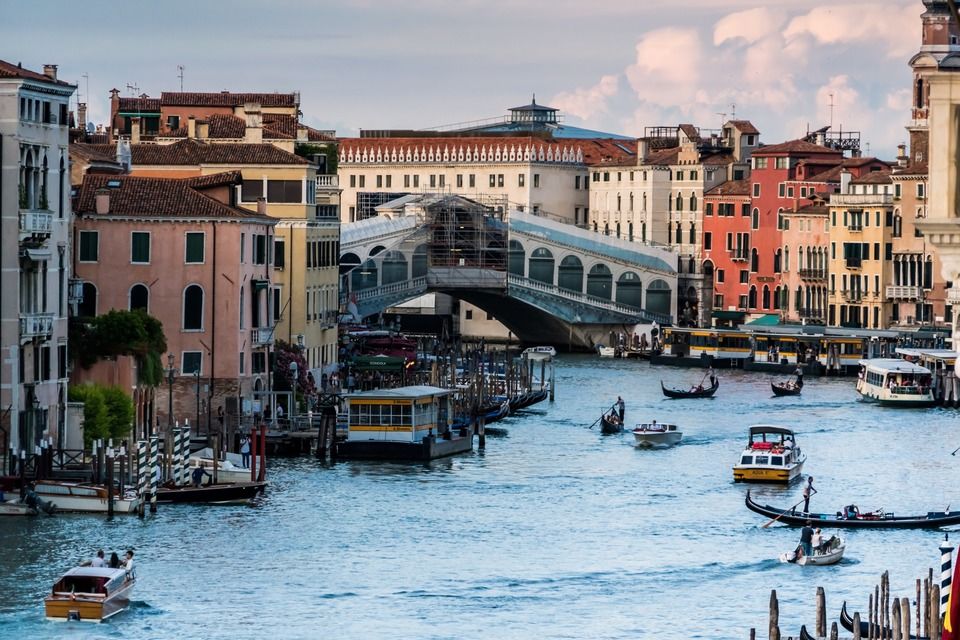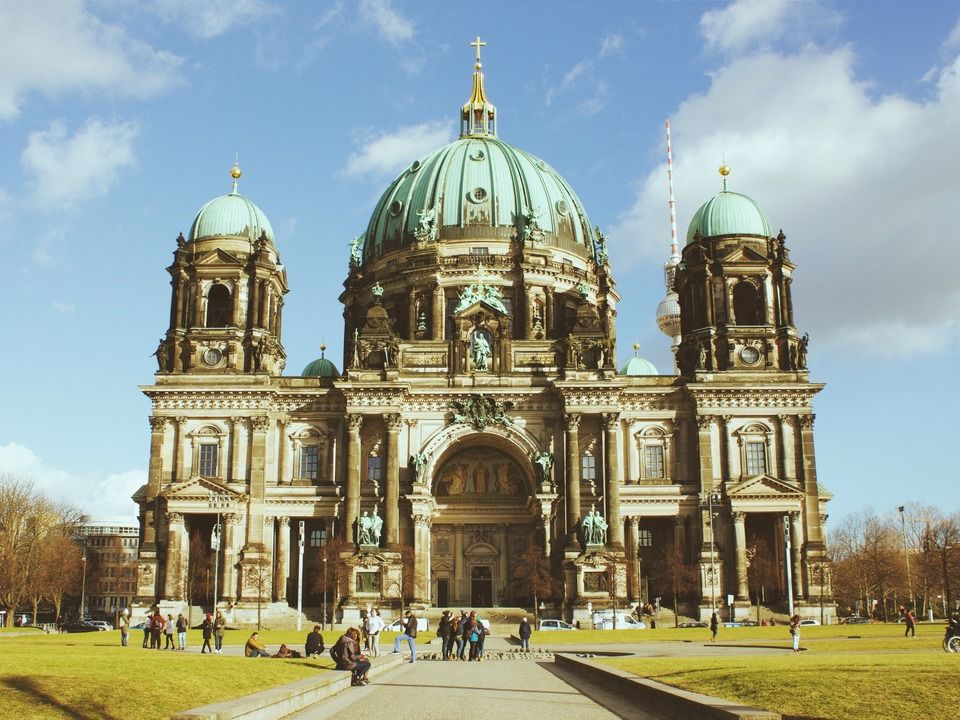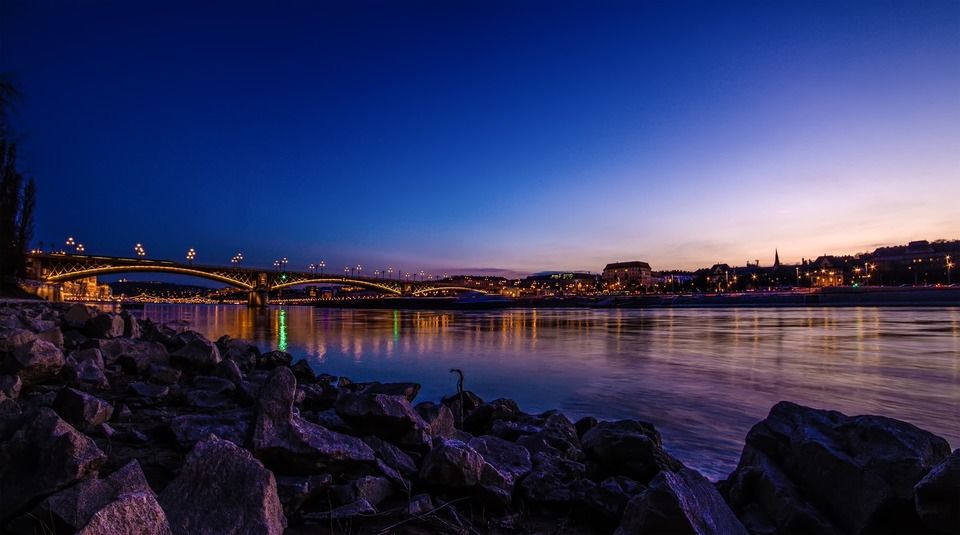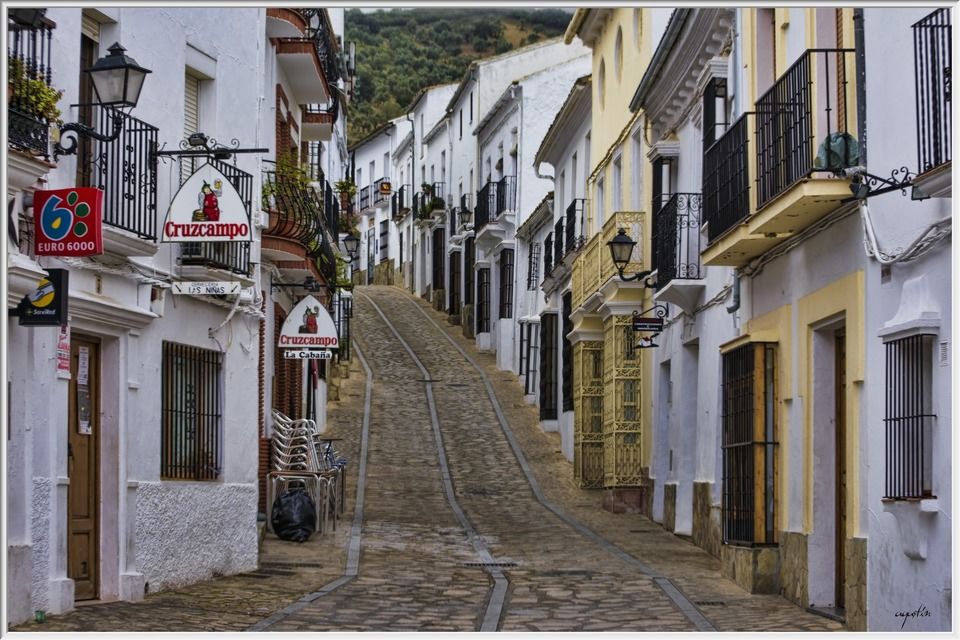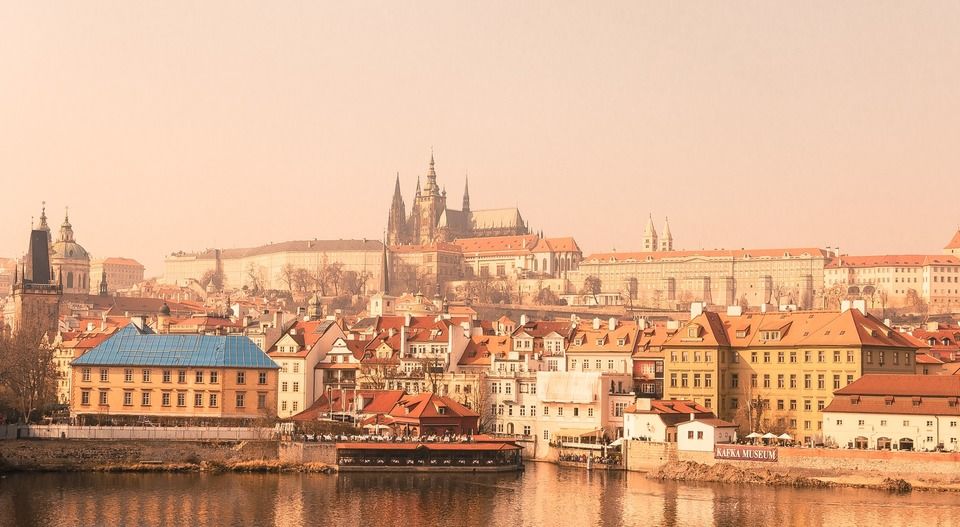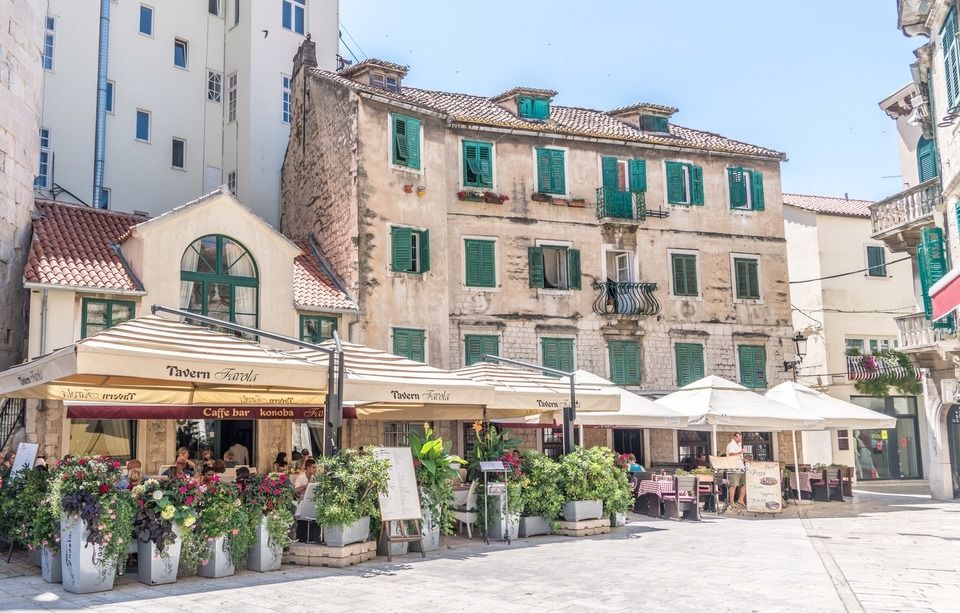 Do you have any tips for Indians applying for the Schengen Visa? Tell me in the comments' section below. Or if you are planning your trip to the most popular continent in the world, then make your Euro trip more affordable with these incredible homestays under ₹3000.
Frequent Searches Leading To This Page:-
how to get schengen visa in india, how to get schengen visa for 5 years, how to get a schengen visa