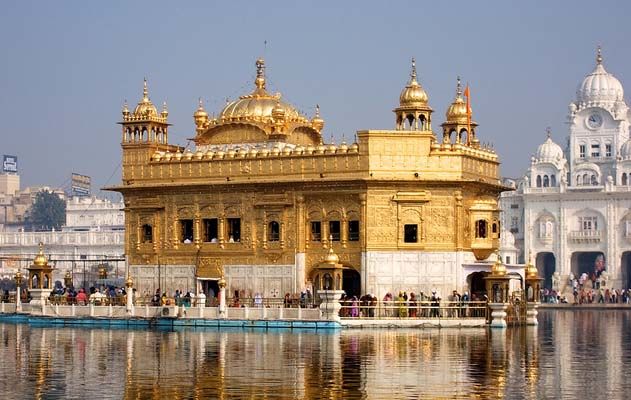 My motivation for going Amritsar was obviously the Golden temple. Bangla Sahib in Delhi has always been one of my favorite places to go when I needed a peace of mind.
We booked our train in advance and had planned to roam around in Amritsar and later go to Dalhousie.
We started with the Golden Temple and I was astounded by its beauty. I spent my morning reveling in the calm it brought on me.
We discovered a temple made on model of Harimandir Sahib with Hindu god and godessess.
We also visited the Jalianwala Bagh and mourned the death of innocents who were brutally wronged.
Finally, we wrapped a day by eating a hearty meal in Kesar da dhaba, with had a huge thali where everything was doled up with huge amounts of home made Ghee
The evening was well spent in Vagah border.
I remember the scene distinctly.
The stern border with the soldiers of the both countries waiting for their turn to put on a show. The mindless loud cheering of the huge mass of people. From patriotic filmy songs to rhyming slogans, we shouted everything on top of our lungs.
In the Pakistan' s side, handful of men and the women sat separately repeating slogans in slow voice.
The energy went to another level when the soldiers marched towards each other.
All in all it was a great day which tired us all. The mishap happened when our train got canceled and we were left stranded.
Thankfully, we got a room in The Dharamshala maintained by Golden Temple where we all collapsed due to fatigue.