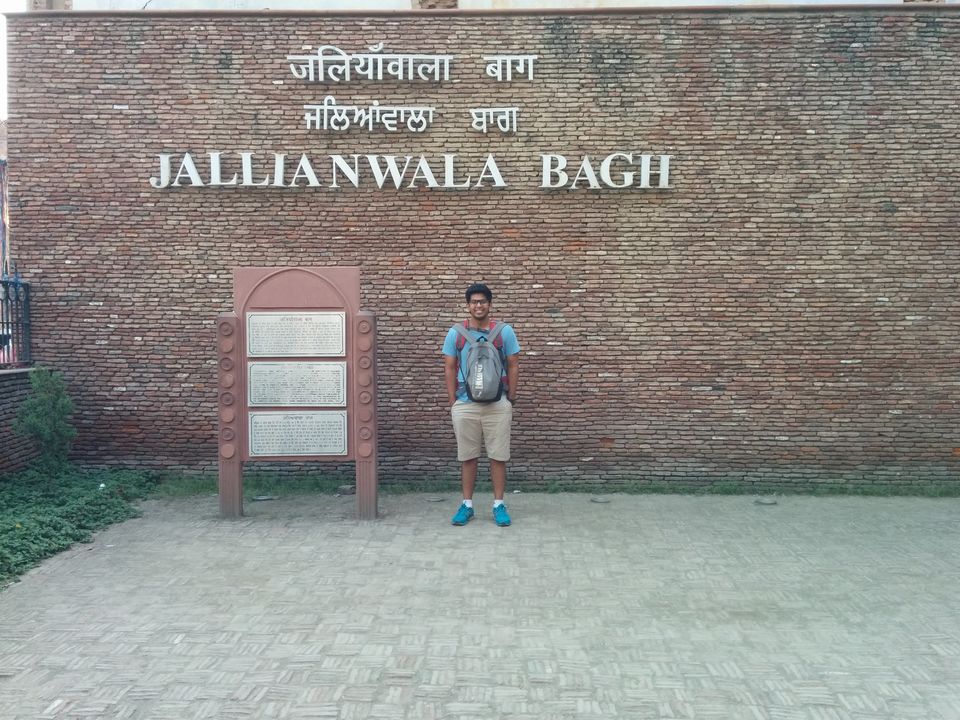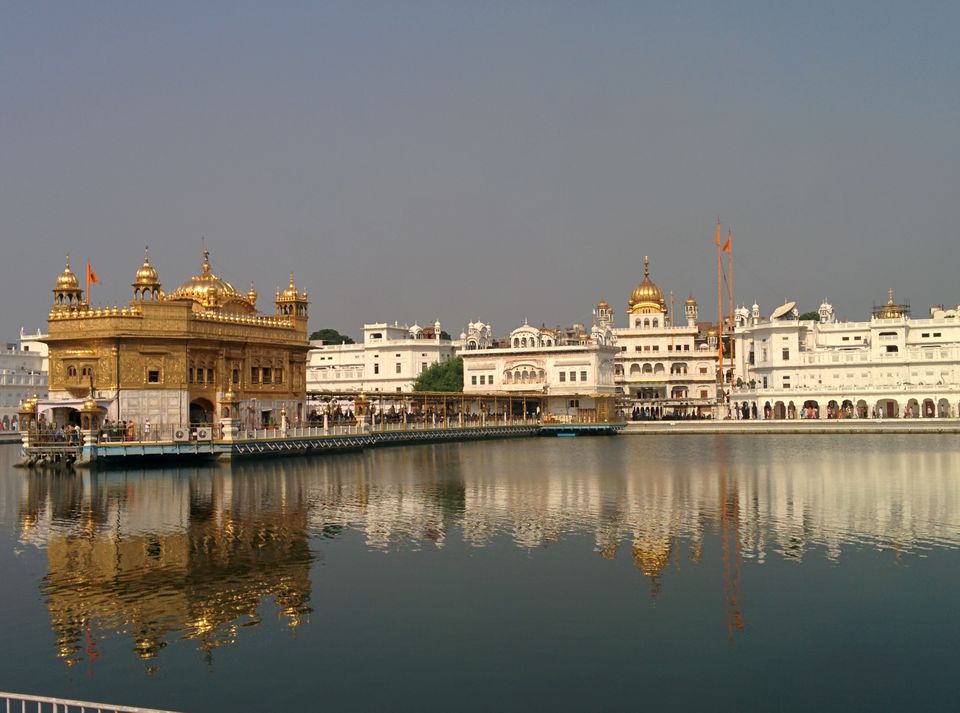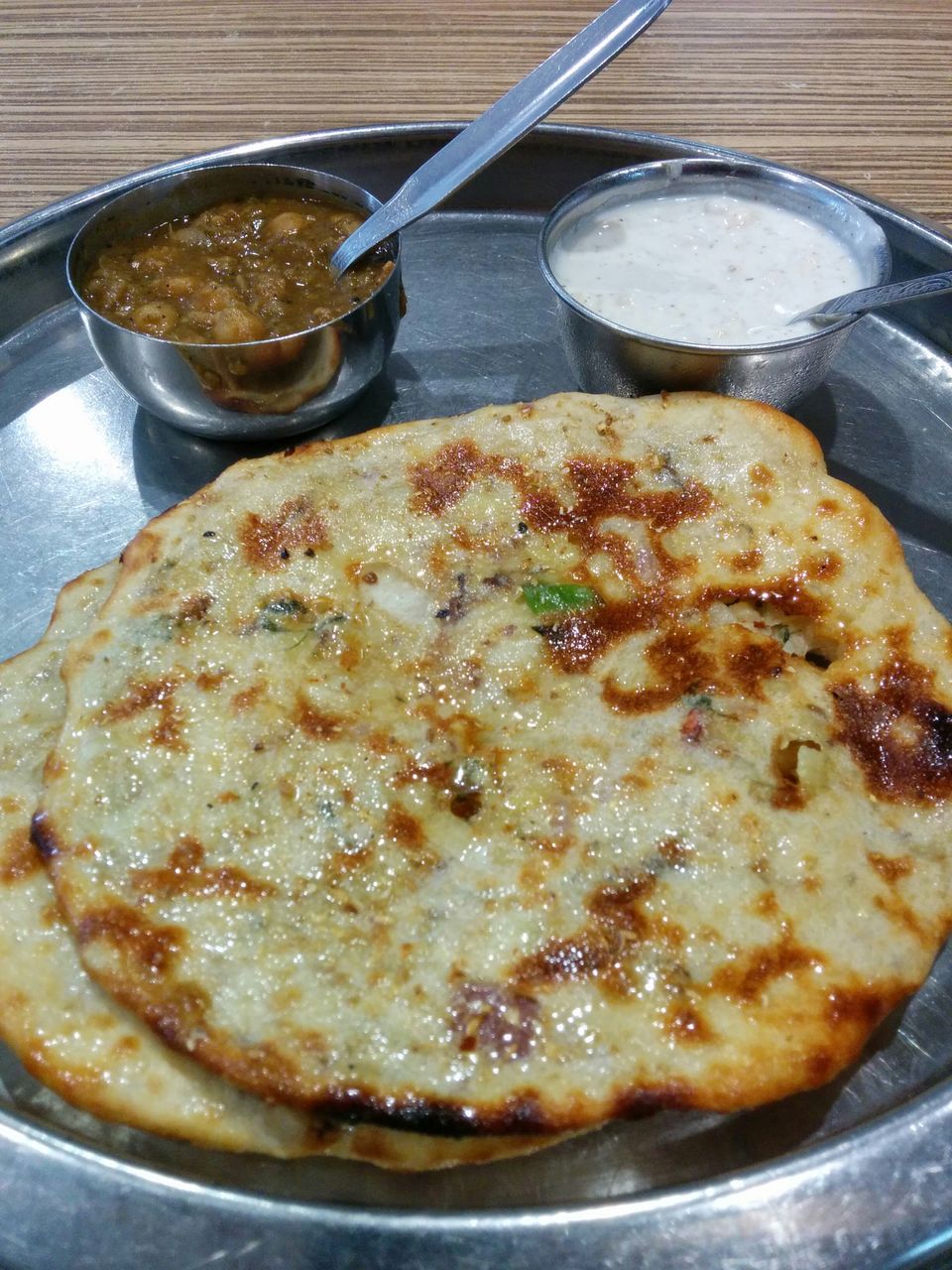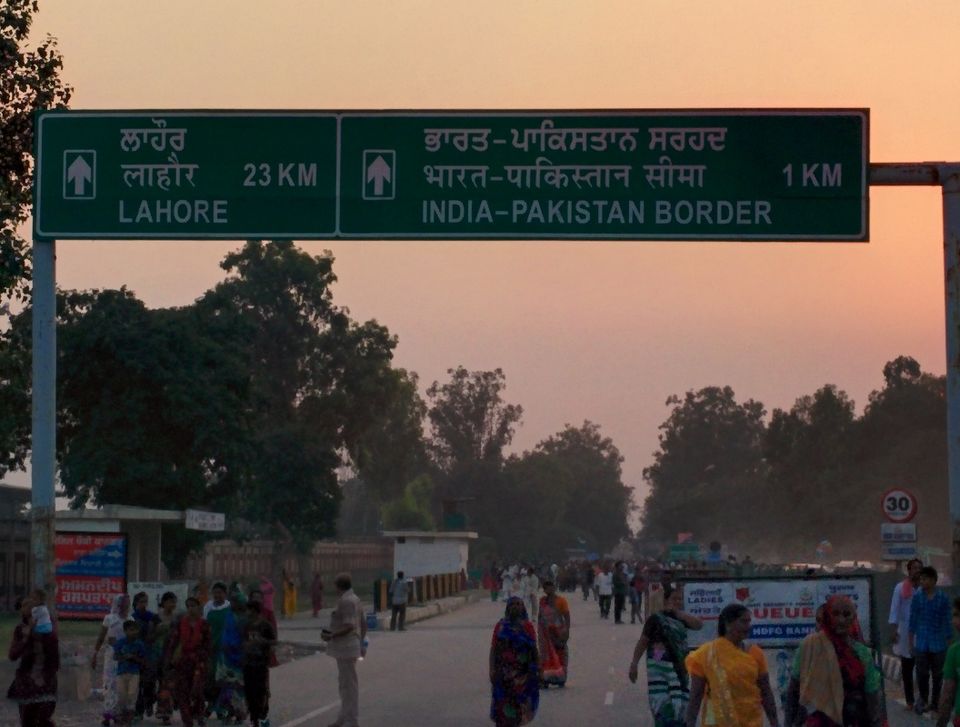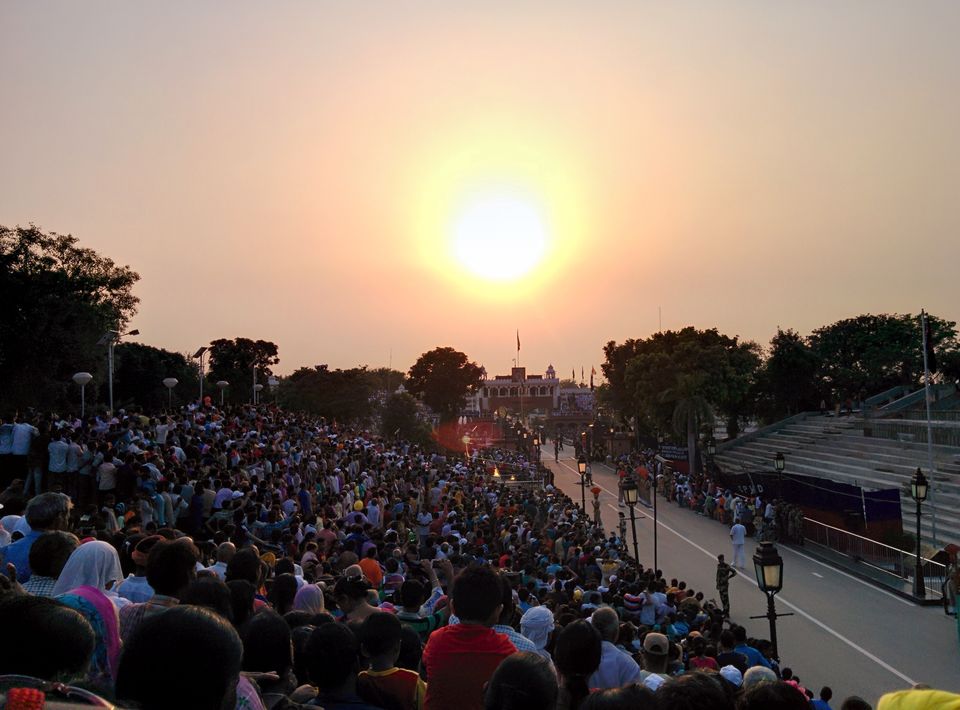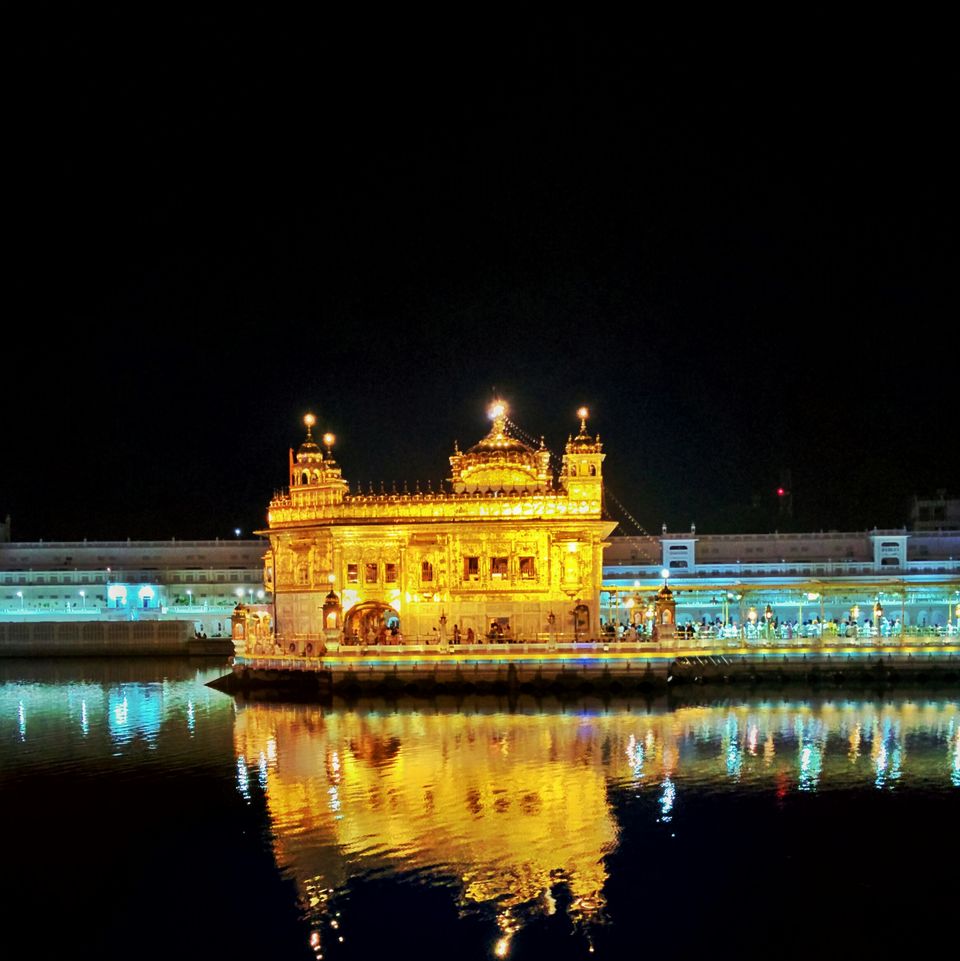 "People don't take trips, trips take people." – John Steinbeck
After having spent close to a month solo-backpacking in Australia (I didn't have a blog then, I'll write about it soon) in December/January 2015, the (wannabe)traveller in me decided to take off again – this time in my own country (I felt really crappy when travellers I met told me that my country is beautiful and I should explore it too) all by myself – to the mountains.
Booked my flight to Delhi less than a week before I took off,  I ended up spending around 3 weeks in August/September in North India, and it looked something like this:
This is the first part of my journey where I am going to tell you about my experiences in Amritsar (& Delhi, briefly) post which I travelled to Himachal and came across some fascinating places & people, with wonderful stories which will need (a) separate post(s).
Day 1 & (half of) Day 2: Dilli & Family
The journey started off in Delhi, where I spent around 1.5 days living with my extended family/friends, generally catching up. I didn't tourist around in Delhi or click too many pictures, just experienced the hot weather & some pretty delicious food. Already getting comfortable with a home and known people around me, which was against the intent of this trip, I decided to cut short my time here by a day and on Day 2 decided to leave for the next destination, the land of the Golden Temple and amazing Kulchas, Amritsar.
I booked a shared *already feeling adventurous* (overnight) cab around 8 p.m from Delhi for Amritsar on this app called 'Ryde by ibibo' (No, I am not promoting the app) – Just that it was a very comfortable overnight journey (Rs. 600/-). Some thought-provoking conversations about the India-Pakistan love-hate relationship, Wars, The almighty amongst other things with fellow travellers kept the journey entertaining & fun. Not realising when we slept off, I woke up the next morning around 6 am and within 20 minutes of that – we were at our destination.
Day 3 & 4: Unveiling of the Golden Magic
The cab-driver dropped us about 10 minutes from the Golden Temple. Not wanting to rush into visiting the temple considering it was almost the only reason why I went to Amritsar (Apart from the fact that I'd never been there and the Kulchas, Du-uh), I thought I'll let my visit there build up a bit and instead went to this garden in the vicinity of the Golden Temple complex – the Jallianwala Bagh.
While in the overnight journey, I engaged in conversation with a fellow solo-traveller on a weekend trip to Amritsar, and we thought we could chill together, share costs, a room(Budget backpacking, you know), eventually turning out to be a great decision. Looking around, getting a feeler of the place, we moved towards the Jallianwala Bagh.
Once inside the garden, we walked around for about 10 minutes, tourist-like looking at the various important spots – interesting but since I'm not a very big fan of history and facts (fortunately neither was my friend), we moved out of there and then proceeded towards the Holiest Shrine of Sikhism, with our bags.
Inside the Golden temple complex, you can keep your bags in a locker-room for free. The locker room has a huge hall-like center, where you can rest and lie down. Anyway, I changed into my jeans (Shorts = Disrespect) and proceeded towards the golden temple for the darshan.
I was simply struck with awe when I looked at this magnificent-bright-structure. The hymns of the Guru Granth Sahib play continuously in the background while you look at this beautiful structure. Very genuine trust, belief and faith can be seen in the eyes of all the people there (Apart from a bunch of people clicking pictures and selfies – not complaining, I did too).
Anyway, we then proceeded inside the Gurudwara to do the "darshan", stood in a queue and took about an hour or so to go through every part, post which we proceeded to have thelangar – a free meal offered to anyone who comes and sits in the langar-hall(it is offered through-out the day). The Langar generally consists of rice, rotis, dal and a vegetable sabji, and halwa.
Considering how delicious the food is & not having eaten since the previous day, I pretty much gobbled down everything on my plate. Moving out, we walked around the Gurudwara for some time, post which we got ourselves an AC room about 15 minutes away from the Gurudwara for 300 bucks a night, split between 2 people. Pretty sweet a deal, that.
Room – Check, Freshened up, Roommate asleep; I proceeded to have some Amritsari kulchas with chole at one of the more famous dhabas which was almost like a restaurant, called Bharavan Da Dhaba. Called for an Amritsari kulcha meal (Rs. 150/-) big block of butter on the kulcha and looked sumptous.
Ate it all, licked fingers and proceeded to figure out a way to get to my next tourist spot – Wagah Border(India-Pakistan Border)
Left for the Wagah Border around 4 pm for the lowering of the flags ceremony. Shared a rickshaw with a 8 other people for a return trip from the border. (Rs. 100/-) which is about 40 kms away and takes close to an hour and a half to reach.
Some amazing views along the way if you take the effort of looking out of the rickshaw.
Once you reach the destination you're required to walk a little more than a kilometre to get to the spot. Personally, I was quite excited to see what it looks like – I was running slightly late. When I reached the border area I realized I wasn't just slightly late, but VERY!
So many people! The ceremony area was extremely crowded with people chanting "India, India" and "Mera Bharat Mahaan" amongst other slogans, a daily military practice that takes place every evening before sunset. The ceremony starts with a parade by the soldiers from both the sides, and ends up in the flawlessly coordinated lowering of the two nations' flags. There is too much patriotism in the air, but personally I feel the event is slightly overdone. These are soldiers guarding the country, and indulging in such a "show" just makes me feel this is an overtly dramatic & unnecessary event.
Anyway, it was a good one time experience post which I returned back to the Golden temple complex, exhausted. Reached my room and slept off – only to wake up at 2 a.m.
As soon as I woke up I headed to the Holy Shrine to spend all morning there, spend some time in the calm and close to myself and the almighty. This also included doing 'Seva' – serving food to others as a part of the lungar as well as cleaned/washed utensils – my way of paying homage to this holy place.
After having spent more than 24 hours in and around the Harminder Sahib & the Akal Takht, I realised the value of peace and calmness and learned about people's faith and belief in the almighty – while experiencing these powerful vibes which I have never experienced yet.
The melodious hymns of the Guru Granth Sahib have a very soothing effect and pacify your mind and body and it only now makes sense why most people around here and I've come across listen to them each morning. 
Once I checked out of my room around 11 a.m the next morning, I walked to the bus stop (Also had some amazing Kulchas near the bus stop, Rs. 30 a Kulcha, too good) and took a bus toPathankot (3 hours from Amritsar), a place in the north of Punjab from where Dalhousie andDharamshala are equidistant( ~ 3.5 hours each), & also the deciding point for my next destination.
Recommended Places to see:
Harminder Sahib (Golden Temple), Akal Takht, Wagah Border, Jallianwala Bagh.
Would love for you guys to comment & follow my blog – you will be notified by email with my next post. Thanks for reading!
This trip was originally published on the blog sidrsharma on October 14, 2015.