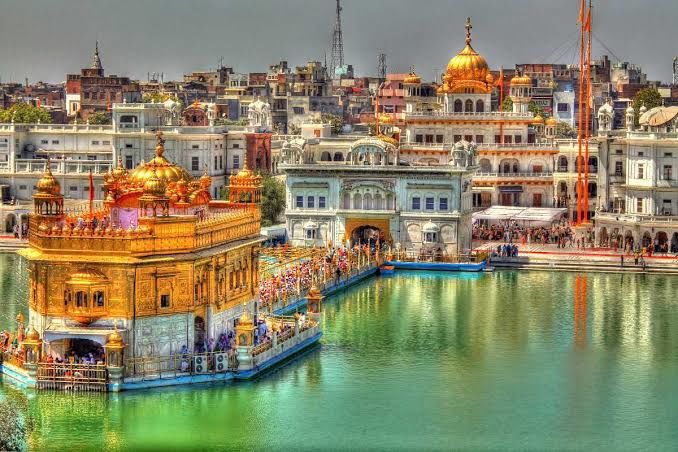 "Gateway to Punjab - home to Golden Temple"
Amritsar
Home of the glorious Golden Temple, the iconic city of Amritsar, portrays the heroic character of the Punjab.
A day in this peaceful city starts with the spiritual prayers from Gurudwaras.
The original name of first the ancient lake, then of the temple complex, and later the surrounding city, meaning "pool of ambrosial nectar."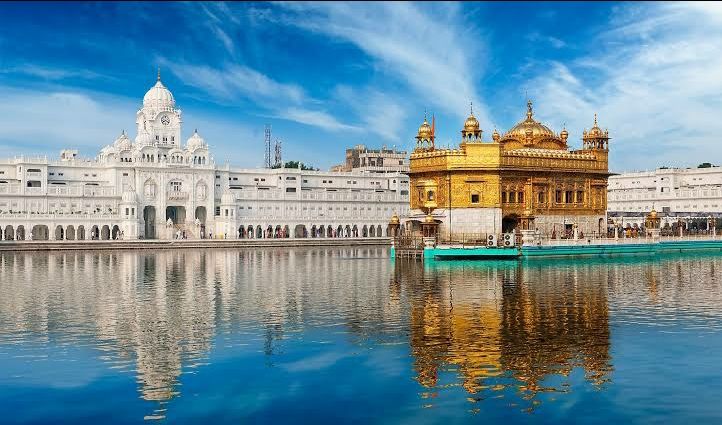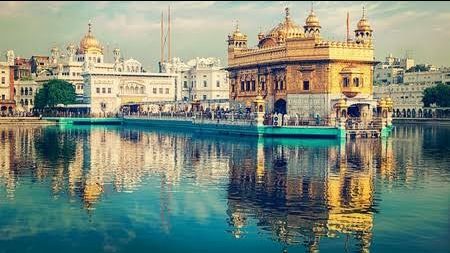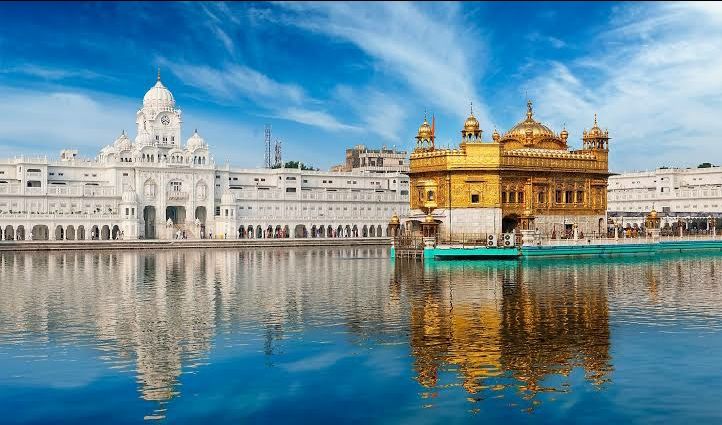 Amritsar is the spiritual and cultural centre of the Sikh Religion.
Baisakhi festival brings out Amritsar's resplendent face with its finest food, clothes and merry-making.
This place is also famous for its Jallianwala Bagh massacre and its proximity to Wagah Border.
The satiating food and generous dollops of legendary Punjabi hospitality further connive to cast a spell upon the visitor.
From the Operation Blue Star in the Golden Temple to the tragedy of the Jallianwala Bagh massacre, Amritsar has seen the worst of situations and yet emerged like a phoenix through testing times.
Amritsar today is a thriving city with active trade and tourism industries.
One of the most agriculturally productive cities of India, Amritsar is well connected with most of the important cities of India
###Maharaja Ranjit Singh Museum###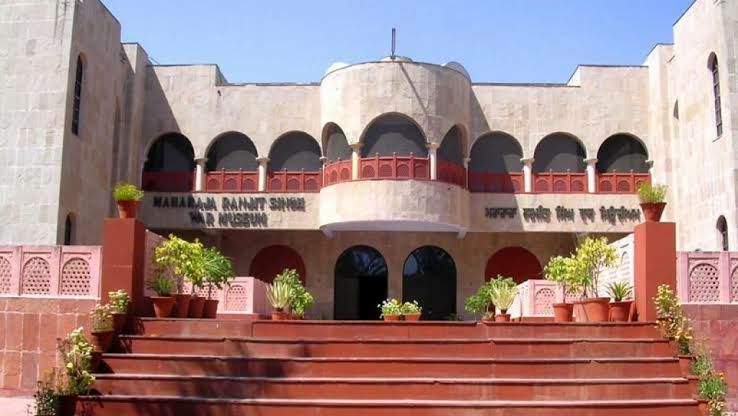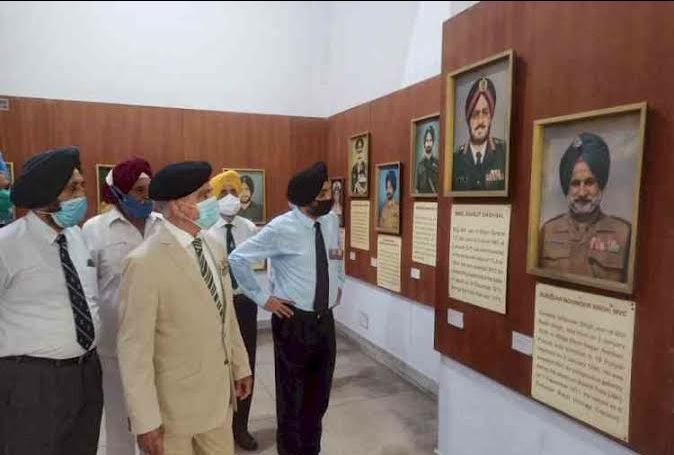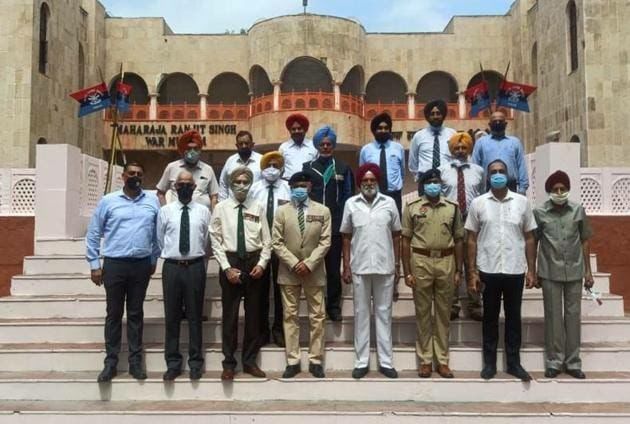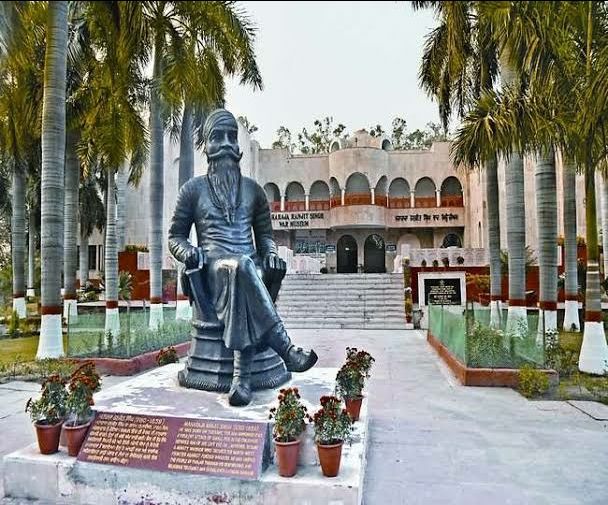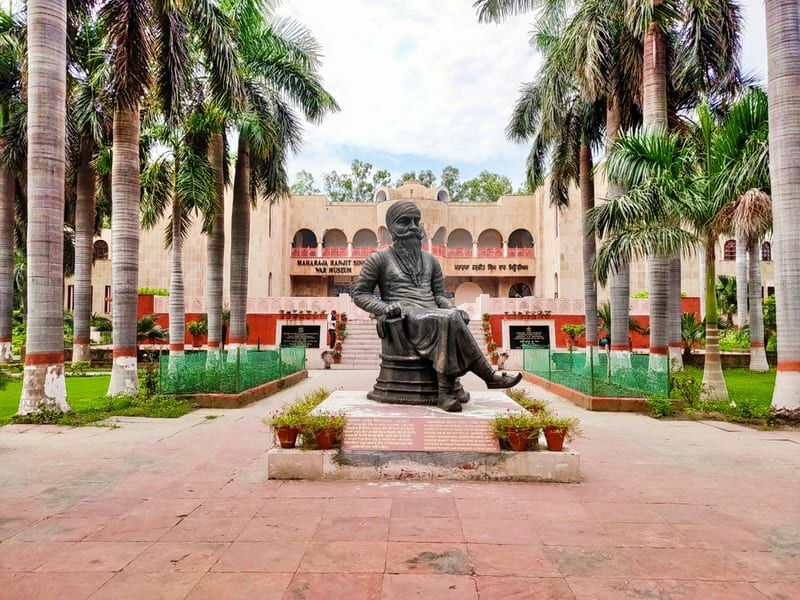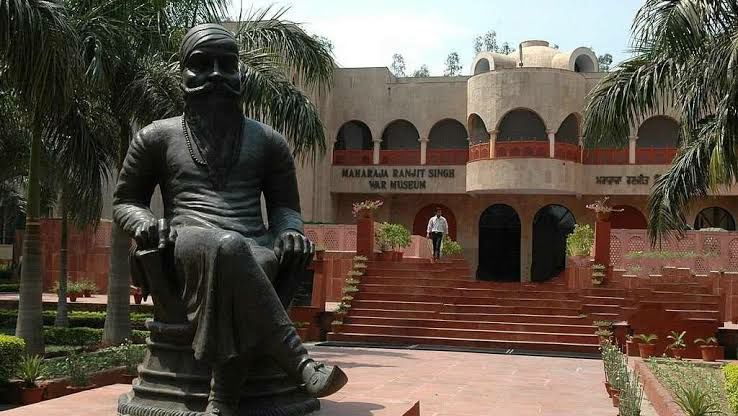 Maharaja Ranjit Singh Museum, Amritsar
The Maharaja Ranjit Singh Museum is a museum located in Company Bagh, Amritsar.
It served as the summer palace of the first king of the Sikh Empire, Maharaja Ranjit Singh, after whom the museum is named.
The museum now provides an insight into the life the Maharaja alongside the history, art and architecture of the Sikh community between the 18th and 19th century.
The museum is at a distance of 1.5 km from Amritsar Junction and about 4 km from The Golden Temple.
Converted into a Museum in 1977, the museum consists of a lot of artefacts and personal items of the Maharaja such as his armour and weaponry.
It also displays fantastic paintings, various manuscripts and coins from centuries, long gone.
This reflects the secular spirit of the Maharaja and the rich history of the Sikh province.
The paintings mostly depict scenes from the Sikh monarch's court and camp.
Among all of them, the most famous among observers is the one depicting the city of Lahore.
The palace is surrounded by the famous Rambagh Gardens popular for its statue of the legendary king with his horse.