On 14th January 22 at 12.40 PM we boarded Begampura Express from Varanasi for Jammu which expected to reach Jammu next day at 11 AM. But on 15th January early morning we suddenly decided to get down at Jalandhar and go to Amritsar. We reached Jalandhar at 10 AM, from railway station took auto to bus stand Rs.200/- and by Govt. bus went to Amritsar Rs.440/- (per head Rs.110/-) and reached Amritsar at 1.30 PM. By auto Rs 150/- went and checked in Hotel M M Paradise, Amritsar.
Same day in the evening went to famous Golden Temple, Amritsar. It is at walking distance from our hotel. Here video recording is not allowed, you can take photos but only in descent poses. We had darshan but there was a queue for darshan. The Golden Temple which also known as the Harmandir Sahib,  'Abode of God', or the Darbār Sahib or Suvaran Mandir is a Gurudwara located in the Amritsar, Punjab. It is the spiritual site of Sikhism. Visitors to the Golden Temple must remove their shoes and cover their heads before entering the temple. The temple is less crowded in the early mornings on weekends. The 'Guru Ka Langar' offers free food to around 20,000 people everyday. The number shoots up to 100,000 on special occasions. After darshan, we had dinner at gurudwara langar. The Granth Sahib (Adi Granth) is kept in the Temple during the day time and is kept in the Akal Takht or Eternal Throne in the night. The Akal Takht also houses the ancient weapons used by the Sikh warriors. Maharaja Ranjit Singh after founding the Sikh Empire, rebuilt it in marble and copper in 1809 and overlaid the sanctum with gold leaf in 1830. This has led to the name the Golden Temple. Here you can take prasad at Rs.50/- onwards as per your wish, then at next counter you have to give it for Bhog, then they return it to you then only you can eat it. But it is very very yummy prasad made in pure ghee.
Then we came to hotel and rested.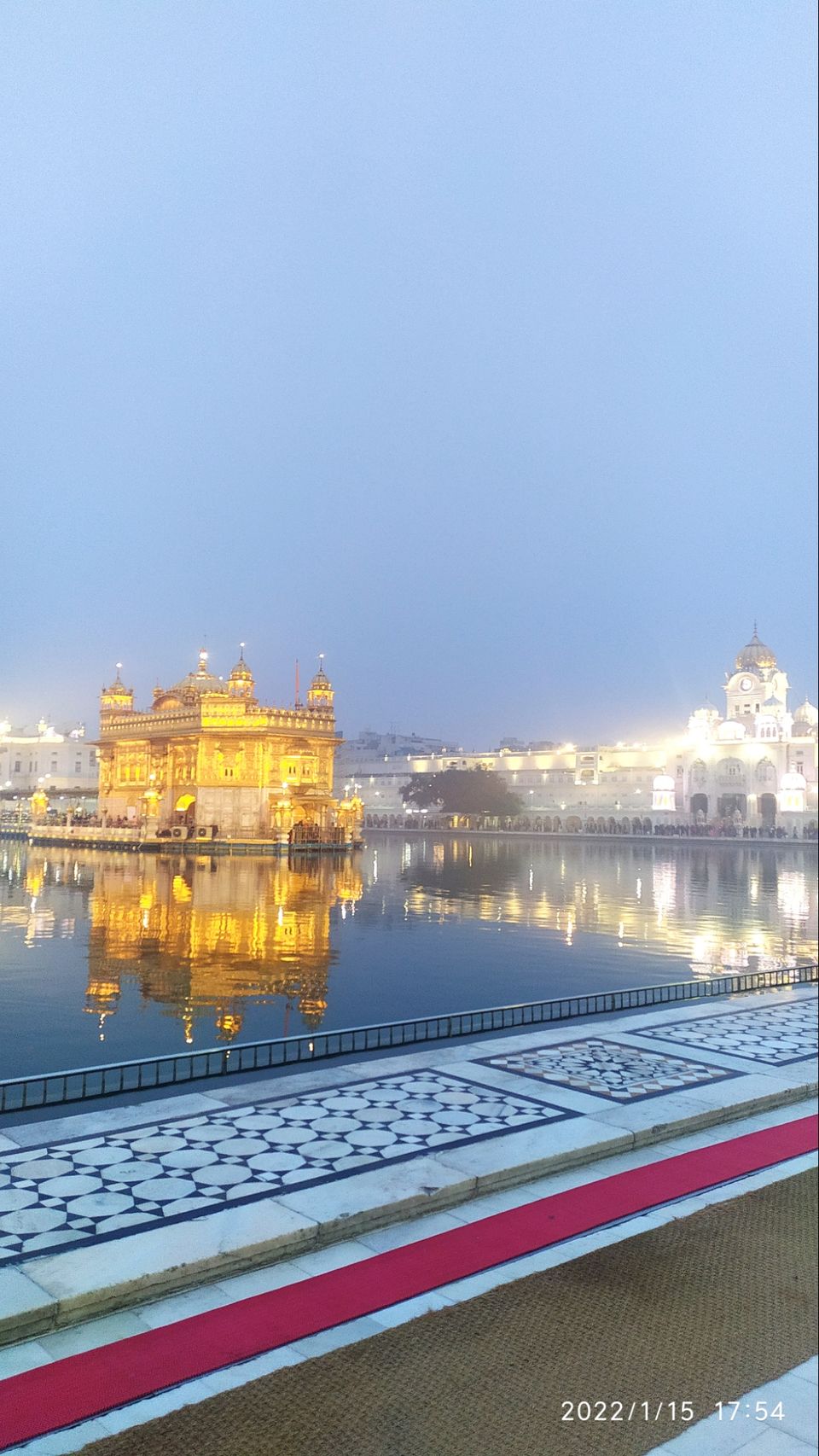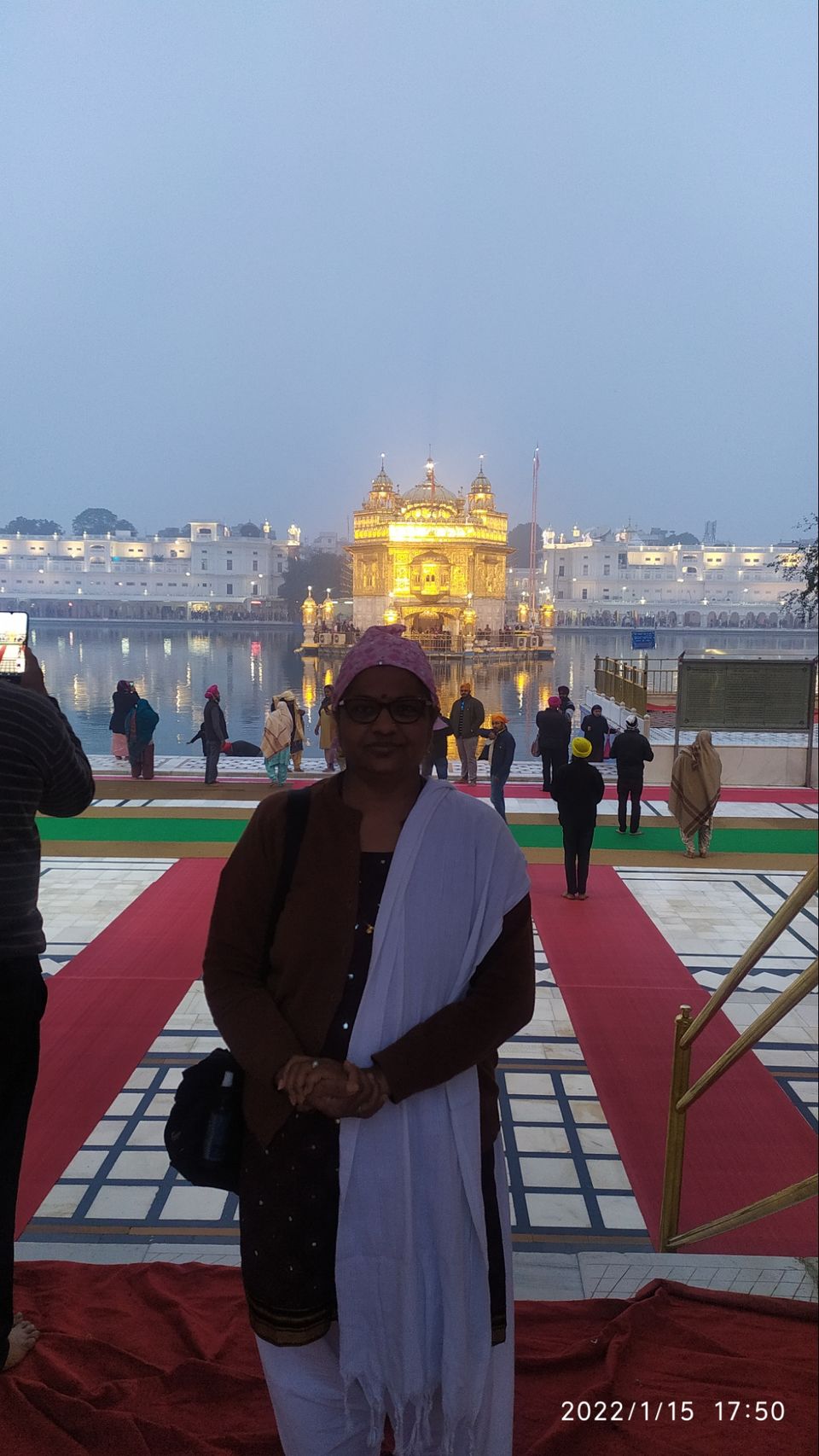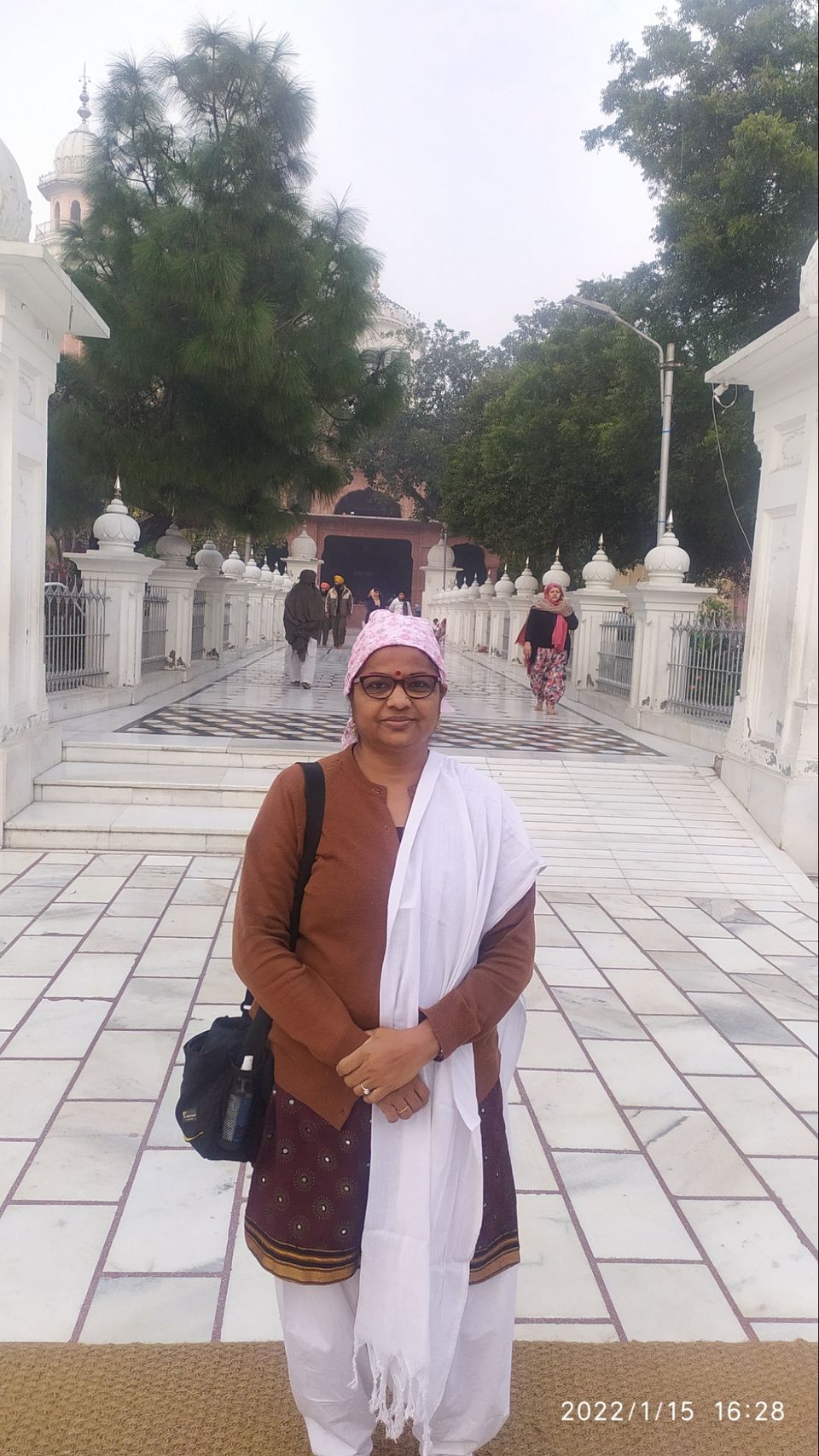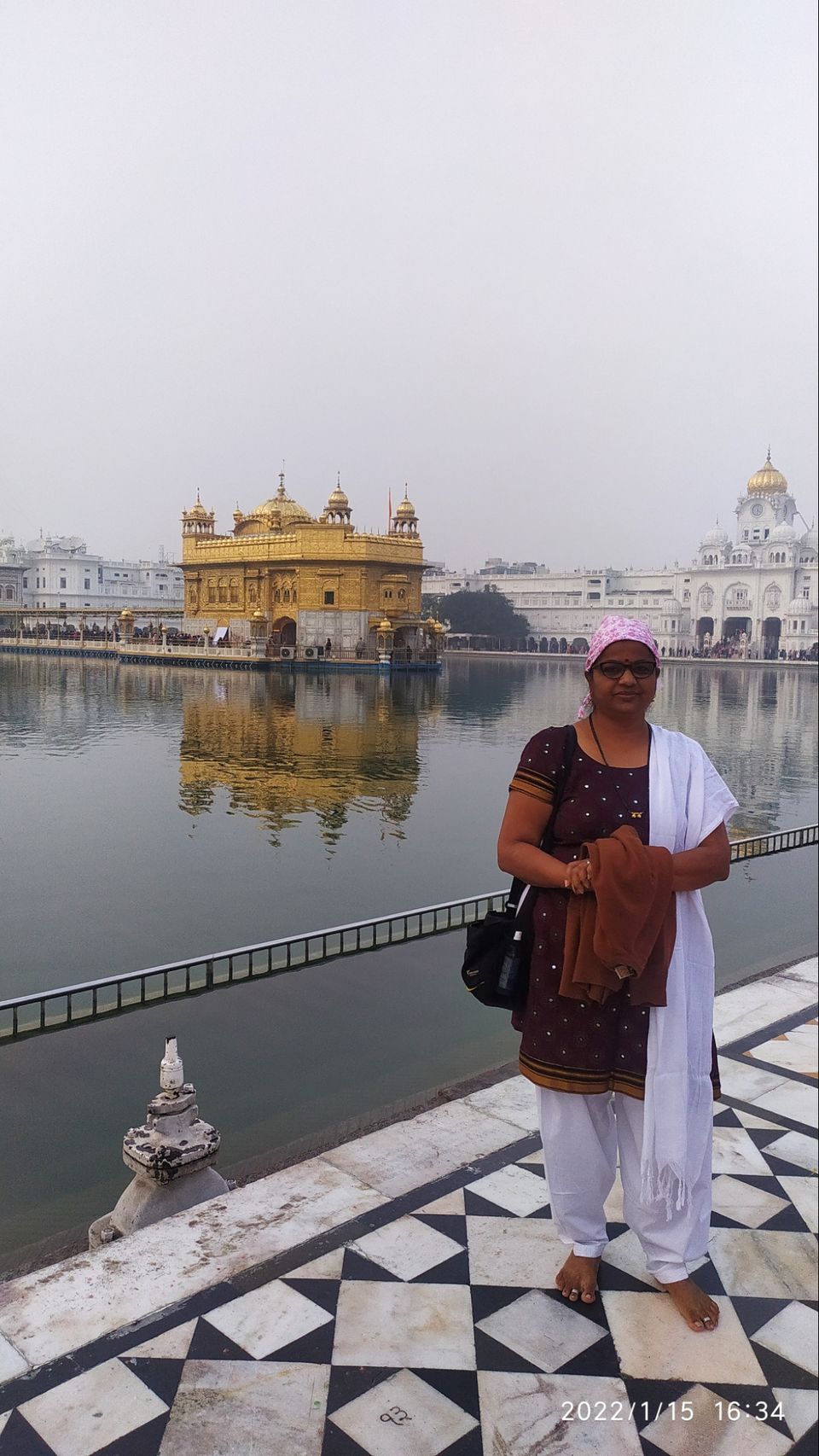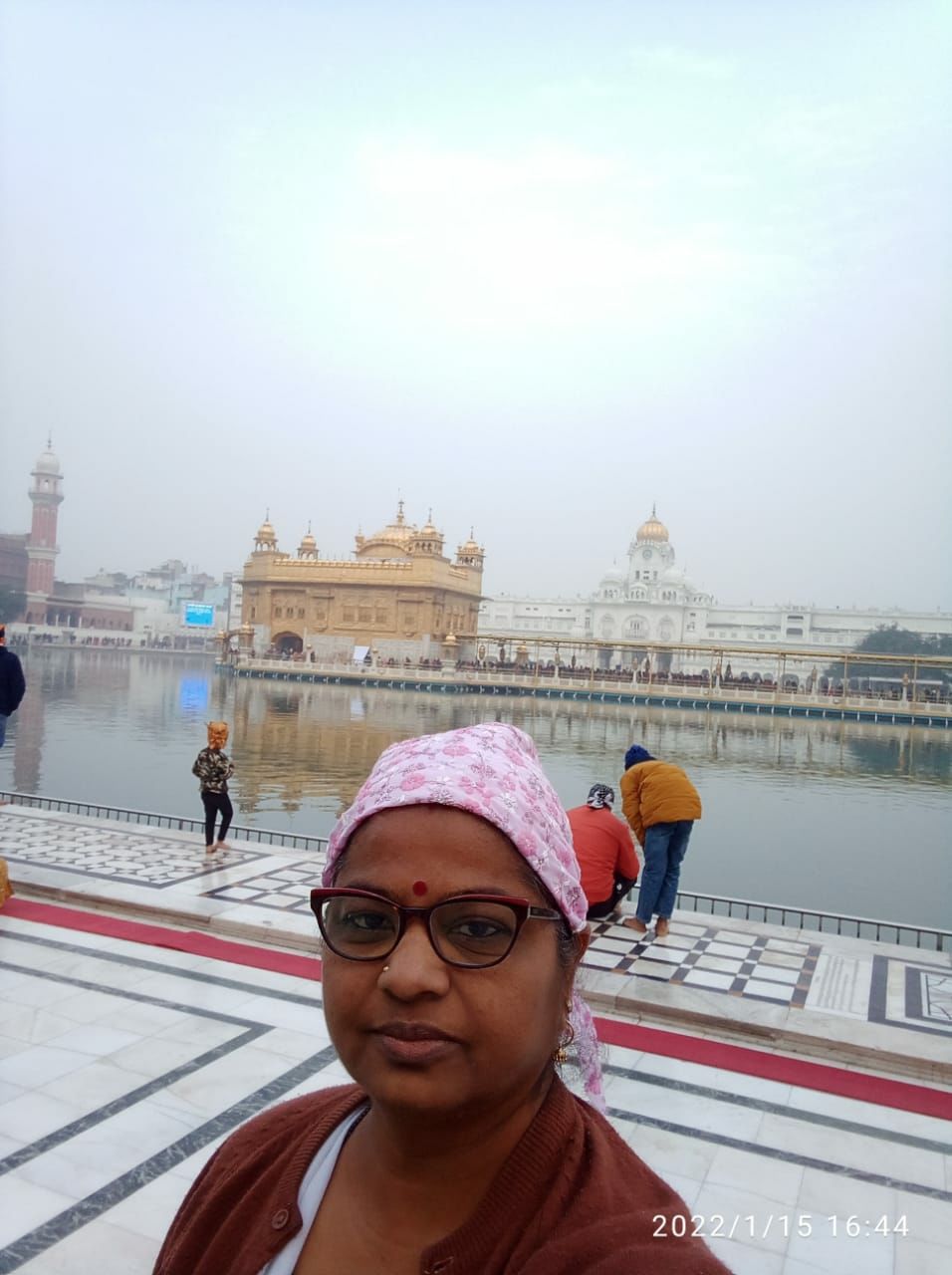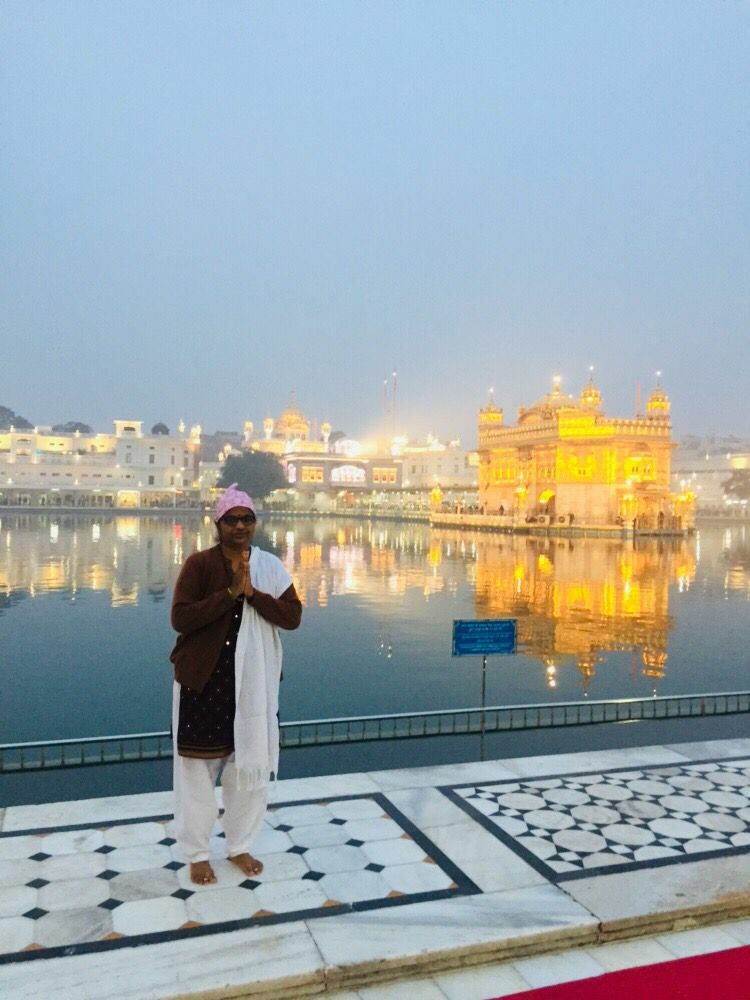 On 16th January 2022 in the morning we hired a auto and went to Jahajghar, a huge market where you can get all second hand car accessories and parts. We were searching for second hand gear box for our Skoda car which was in a Dubai Motor garaj in Jammu. After returning from Jahajghar we had lunch and went to Jallianwala Baug. At the entrance there is Amar Jyoti (eternal flame), inside Martyr's Memorial,
Jallianwala Bagh Massacre also called Massacre of Amritsar, incident on April 13, 1919, in which British troops fired on a large crowd of unarmed Indians (civilians) in an open space in Jallianwala Bagh in Amritsar in the Punjab region killing several hundred people and wounding many hundreds more. The shooting lasted about ten minutes. It marked a turning point in India's modern history, in that it left a permanent scar on Indo-British relations.
It reminds British Rule of India and sacrificed given by people in Indian war of independence. It is well maintained historic monument and with the images, audio and video, provided the details of the horrific experience faced by people during the freedom struggle. After seeing the well in which people jumped to save their lives but did not succeed and the bullet marks in the walls felt very very sorry. The 7-acre site houses a museum, gallery and several memorial structures. It is managed by the Jallianwala Bagh National Memorial Trust. It was renovated between 2019 and 2021.
Jallianwala baug is very near to Golden temple and its a big Garden, anybody can visit both places in single visit. There is no entry fees for visiting Golden Temple and Jallianwala bag as well.