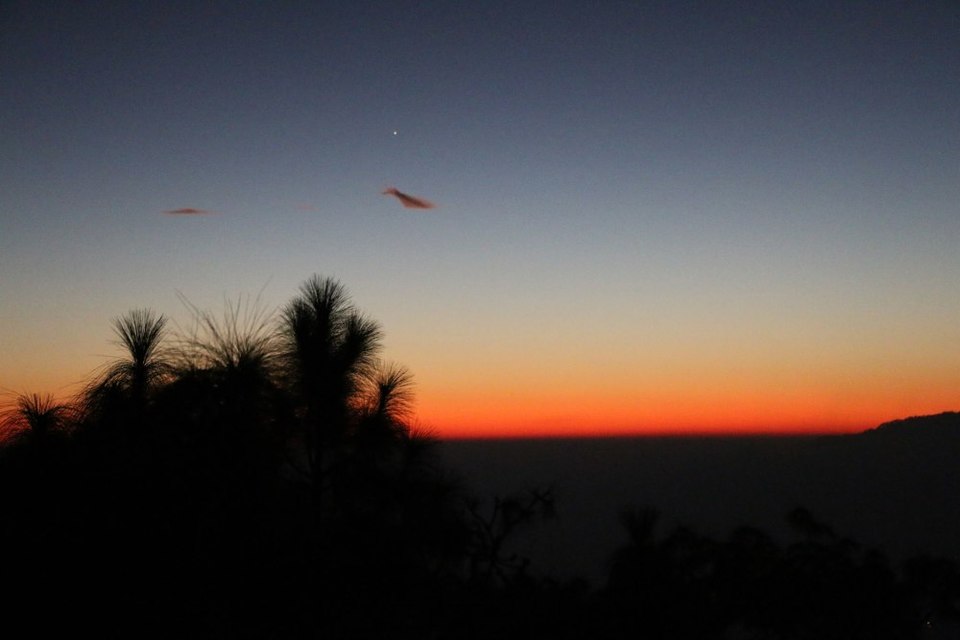 It's the sound of winds blowing in the mountains, clouds hovering over the peaks and the chirpiness of the woods. It is the feeling of unleashing yourself from leaps and bounds of routine. It is the people you want around you not because they share the same passion but they double your happiness with their presence. It is the people who could not make it but you miss them. It is about travelling to have a new experience to share.
A short journey with a miniscule budget can be more fun than a trip taken which involves months of planning. The best part is that it falls in place when you stop expecting that whether a trip would be possible and really want a holiday. The instantaneous nature of such trips brings immense joy.
One such short excursion I took along with my friends to Lansdowne. A place which is mostly under the Indian Army. The cleanest hill station you will find as plastic bags are banned, littering can put a fine of Rs. 2000 and very few commercial properties.
The hill station is currently growing as the tourists are increasing both from Delhi/NCR as well as Roorkee/Dehradun/Haridwar due to its close proximity. The distance is about 250 Kms from Delhi and it takes 5.5 - 6 hours' drive depending upon how many stops you take in between your way.
From Delhi you head to the NH- 24, the major landmark is Cheetal Grand from where you need to take a right towards Khatauli and that road will take you Bijnor then Kotdwar and then Lansdowne. The road conditions vary from good to average and you will not experience rough patches on your way.
Once you start ascending the hill road you would realise that the beauty of nature is still intact there. The beautiful trees and ridges it is just a mesmerising to look at. It is a place to relax your mind and body and enjoy as nature plays its game. Very few things to look around such as a lake, tip point, army maintained gardens and natural vegetation.
The intent for me was to just relax, welcome the New Year and have a great time with my friends chit-chatting and laughing. Alas, my intent was achieved!!!
We did nothing but chill in our newly built resort, play gully cricket, climb trees, take loads of pictures, chit-chat about everything which didn't make sense and sat beside the bon-fire drinking booze..
The best part about every mountain trip you take is watching the sunrise and the sunset, clouds hovering around the snow-capped peaks and taking strolls in the villages, talk to the locals to explore the beauty and culture of the place. I truly believe these are the must-dos to every trip that you take to the mountains as this is when you make memories, have actual experiences and your trip is complete.
So, in the end if you want to relax and take a short break from work near Delhi, enjoy good weather, spend quality time with friends/family and you just love hills - This is the place to be!!
Julley!