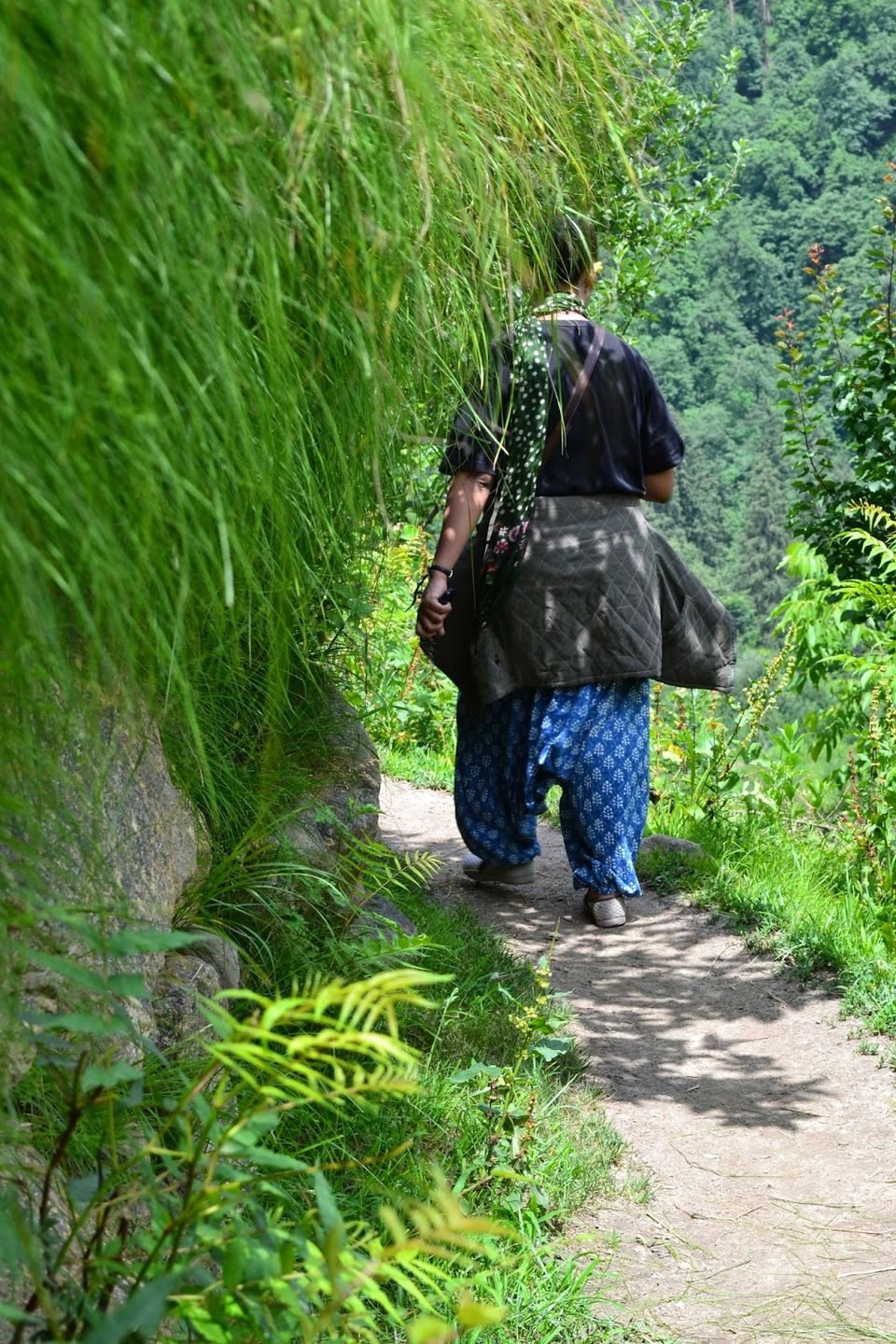 I have been travelling ever since I started walking. As a kid, holding my father's hands, as a student and later on work.
If I recall, that's what I have done the most. Travel.
But then, wait, shouldn't I be careful?
I am a female..a FEMALE!

There have been incidents of pervertness, of men drooping their eyes out- of somebody randomly keeping a hand on you, but I survived them all!

I have always loved travelling alone. Been with friends, parents but travelling alone gives you a perspective.

So what should a woman traveller do? What steps she must take when travelling length and breath across India? I can't teach you baby steps but on the basis of my experiences, the following tips may come handy.

1. Keep it simple
Don't clutter. Travel light. Carry essentials. Prefer pouches over shampoo bottles. Keep a pair of walking shoes. Slippers/Sandals. This much footwear will do. Fill your bag with dry fruits and chocolates. You never know. Carry basic blue denims.
2. Wallets
We love wallets. Wallets within wallets. Don't carry a lot of lose cash. Keep the change.  Cards are a lot handy. If possible, invest on a medium sized leather sling bag with many pockets. You will thank me.
3. Strangers
If you are travelling alone, be at ease. Any discomfort reflected from your side is noticed. Be cool, be calm. Pretend that you know the place. When taking an auto, make sure you know the address and other details clearly.
4. Arriving late at night to a place
What if you reach your destination at a 3AM. Role plays. Not kidding. Everytime I get down, I pretend I am a cop. It helps. Always. Tested Tried WORKED.
5. Booking of hotel
If you have any reference, use them to book you a decent hotel. Make sure the room and bathroom is clean. Check errors,wires, any video cameras? Maybe you won't find anything like that, but your safety is always in your hands. So be responsible for yourself.
6. Avoid late nights
When alone, make sure you do all the tripping in a new city by evening. It is always better not to be late alone. If you are camping, time to make new friends!
7. Misbehaviour
What if somebody misbehaves? Do not be scared. Be ready to speak, act, react. Do not create a scene but a loud reply solves issues. Be firm.
8. Prefer an auto over a taxi.
We live in a country where we have grown up to believe that someone will take care of us. Take care of your own self yourself.

Break Taboos