It is that time of the year when we gear up to celebrate the much-awaited Hindu festival of Ganesh Chaturthi with absolute abandon. Also known as Vinayaka Chaturthi, this 10-day festival celebrated with zeal, marks the birth of Lord Ganesha - the god of prosperity and success. Although the festival is observed across India, it is most popular in the central and western states of Madhya Pradesh, Maharashtra, Gujarat, Goa and the southern states of Karnataka, Kerala, Andhra Pradesh, Telangana, and Tamil Nadu. So, what better time than now to go for the legendary Ashtavinayak Darshan.
Celebrated with utmost grandeur and frenzied enthusiasm, it's hard not to be enraptured by the contagious merriment synonymous with this festival. Having said that, it is impossible to capture the true essence of Ganesh Chaturthi in its purest and most intense form without hitting the Ashtavinayak darshan trail - a well known pilgrimage made to eight of the most ancient and important temples dedicated to the elephant-god Ganesha or Ganpati, in the state of Maharashtra.
What Is Ashtavinayak Darshan?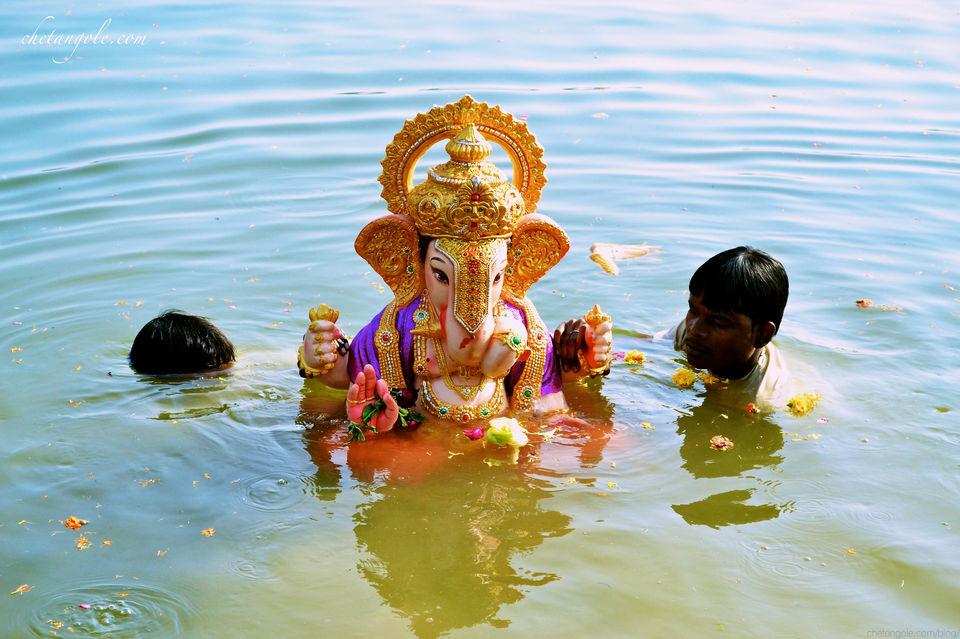 Ashtavinayak, literally translating to 'eight Ganeshas', is a very significant pilgrimage for the devotees of this popular Hindu god. Pilgrims usually opt for special tour packages or drive down themselves, aiming to cover all eight temples sprinkled across Pune, Ahmednagar and Raigad districts of Maharashtra. However, the biggest disadvantage of picking a tour package is the absolute lack of control over one's own trip. You find yourself bound to the tour operator's inflexible itinerary and lack the freedom to alter plans according to your convenience. Driving your own vehicle could mean more freedom but often proves to be more tiring than you'd anticipate during the Ashtavinayak darshan. You may also have to deal with bad weather or worse get lost trying to find your destination!
That's when Ola Outstation comes to your rescue. With a few simple clicks, a registered driver shows up at your doorstep to take you to your desired location. All you have to do is sit back and enjoy the ride. Ola Outstation allows you to unwind and de-stress, without having to worry about traffic or bad roads while you spend quality time with loved ones. And as if that weren't enough, let yourself be entertained by the Ola Play feature that guarantees nonstop entertainment - listen to amazing tunes or catch up on TV shows, all from the comfort of the backseat of your cab.

The following temples form the elaborate Ashtavinayak darshan trail which you may undertake as part of a spiritual quest. But worry not, Ola Outstation has your back!