"Older than history, older than tradition, older even than legend, And looks twice as old as all of them put together " - Mark Twain.
She asked - "You have been to Kashi, how was it?"
I replied - "I was born here. It's just like any other dusty Indian town"
Yes, Varanasi is, like any Indian city, It is really filthy. I remember not being too happy about Haridwar or Pushkar when I went there. But you will find 5 star hotel and slums area like Manduadih too.
The cows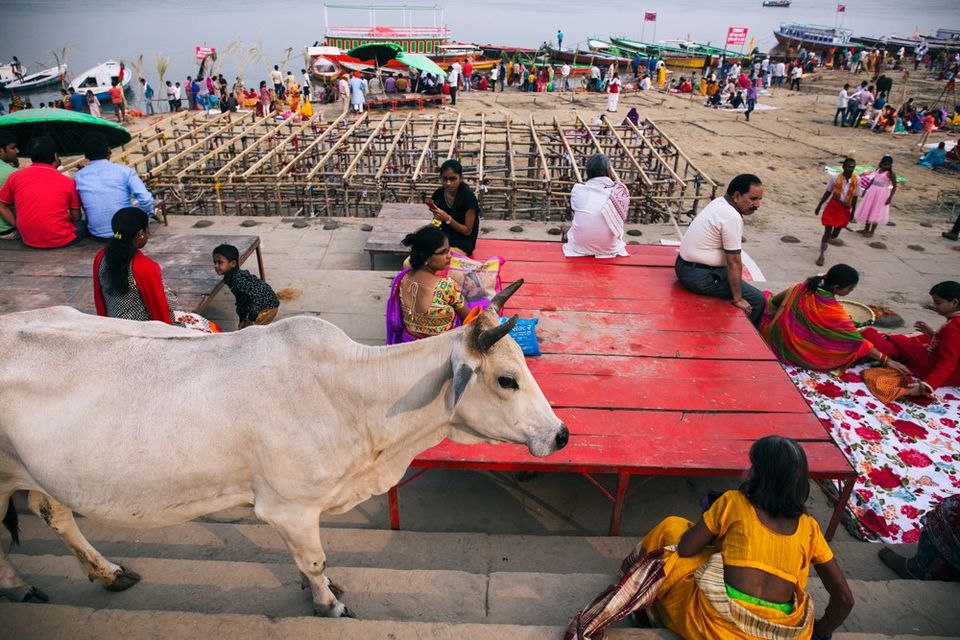 They are everywhere. And cows also includes big bulls with horns. Sometimes these cows/bulls are injured. In fact I have heard a very freaky story about an injured cow that was hit by a scooter and it just sat on the road, in pain for days, before dying. Obviously these animals just shit around and no one really cleans it up. Additionally the people want to feed the Gomata (Mother Cow, cows are considered holy in India). So they will just offer them a whole bunch of foods. A lot of which just falls onto the road as garbage. Sometimes they may actually throw the food down in a bid to feed the cow. So adds to the filth and craziness.
Monkeys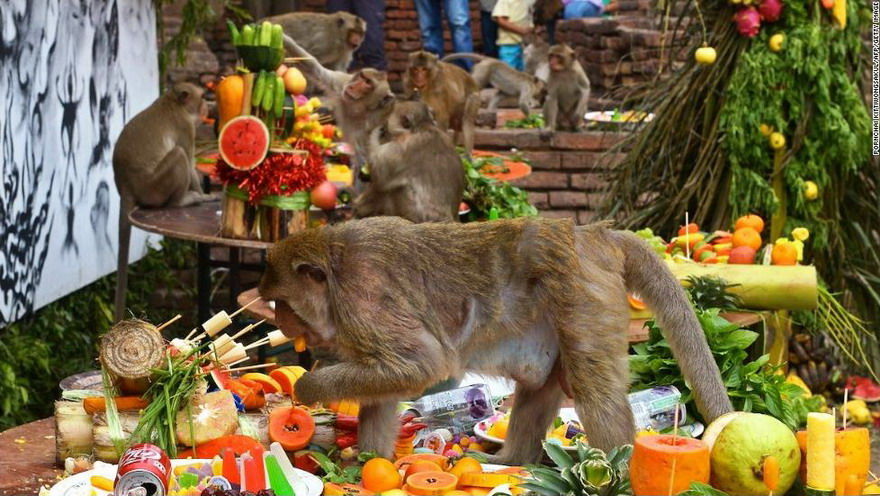 They are serious problem in some area. One actually jumped on me when I was in Kashi Vishwanath Temple. Ingeniously the authorities got some trained Langurs from somewhere. These guys are trained to shoo off the pesky monkeys away from the temple and other areas. An innovative way is required to dealing with the monkey.
Stray Dogs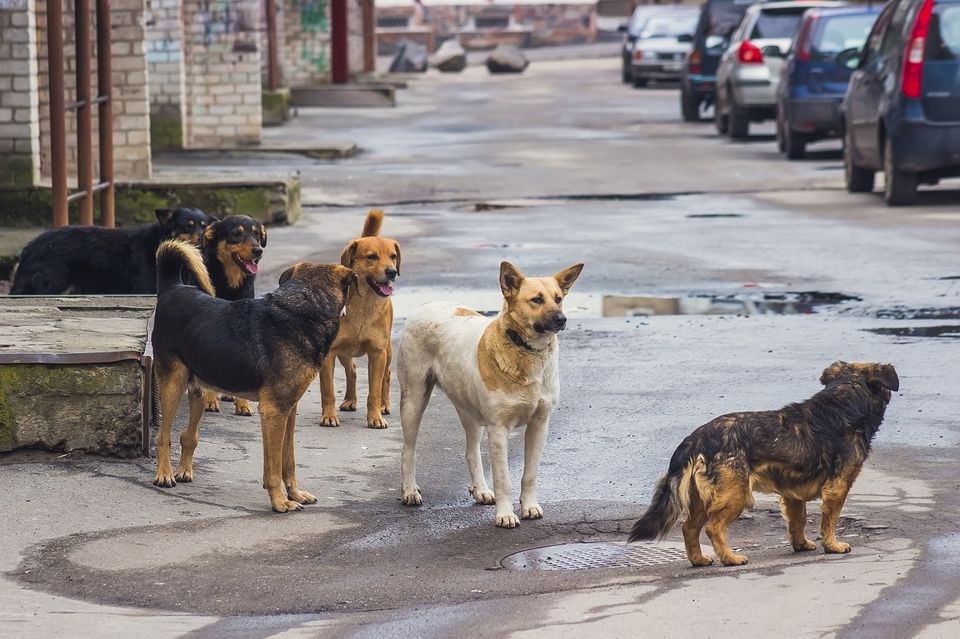 These are mostly docile in the day, but during the night hours they get pretty wild. Fighting each other, ganging up and growling at late night strollers and so on. these animals cause chaos and mess for people.
Saffron Robed Beggars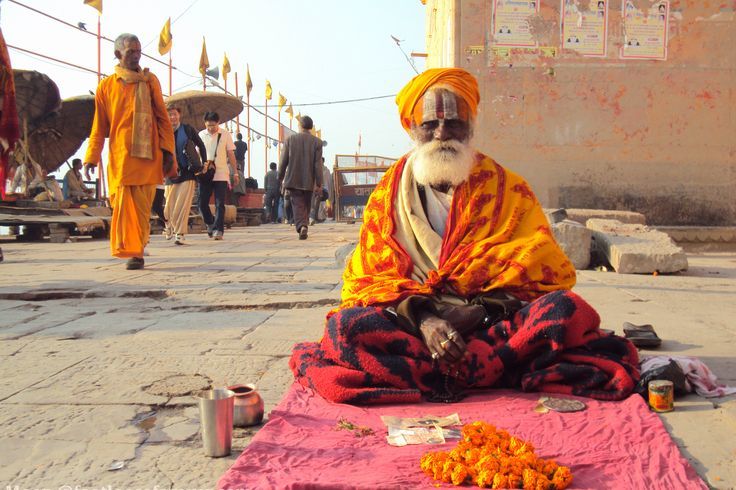 Surprisingly, Saffron clad men are just plain begging. Sure in Mumbai the usual beggars would say "I need to feed my kid, give me money" or "spare a few bucks for me" but here these guys will stretch out your hands and say "Shiva, Shiva" or "Radhe Krishna"... whatever. I mean yes, I know a lot of babas and not all are fake.
Narrow and Narrower Lane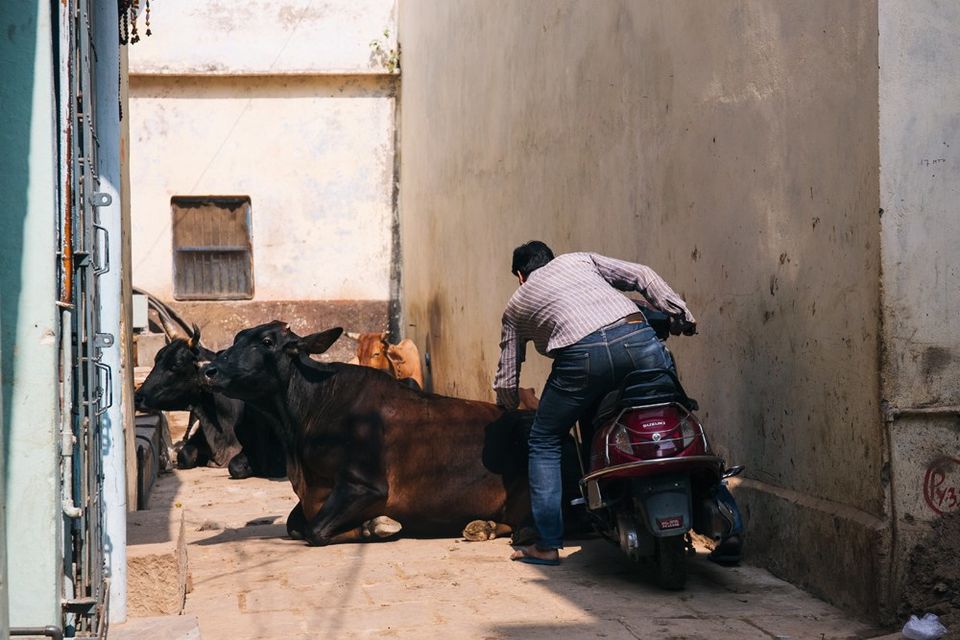 you can walk abreast. That is the size of most of the lanes around the Ghats. Yes, that is tiny, closed and claustrophobic. All of it is dirty and often big cows/bulls roaming around. It is so crazy, you would not forget the smell in your whole life.
Summer Season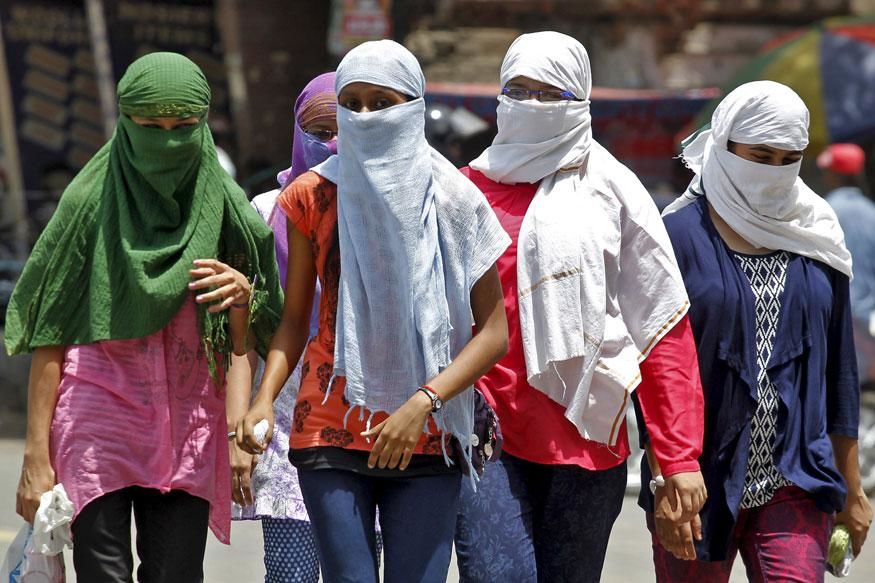 Summer is very hot here. If you think an AC room would be more than enough to deal with the heat, not really. you will sweat out more often and it will led to a serious mineral/vitamin deficiency cause. More over you will have heat related rash type of things on your skin too. the heat is pretty bad. So prepare for the heat! If you go in Winters then it would be really cold too.
Rain Season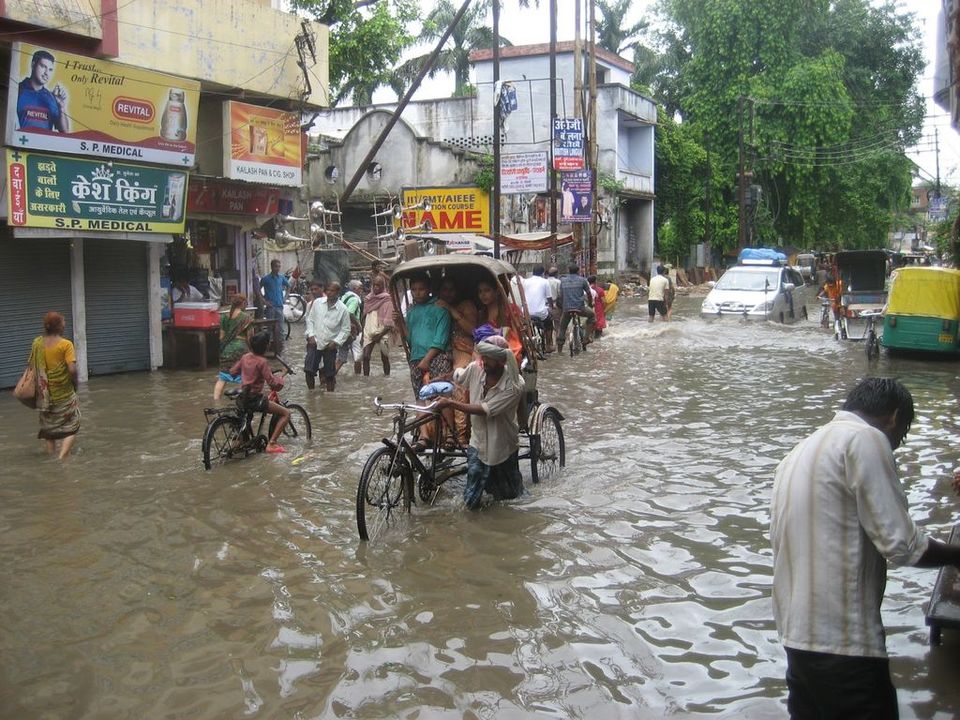 This is another thing to consider while planning your trip. The water level of Ganga being high is not cool because then the ghats get very cramped up and small. Usually one can just walk from one ghat to another by the riverside. Either due to rains in the city or in north states, the water rises up. All the Ghats were isolated, so that was a bummer. I love walking around the ghats. This also meant that you have to make my way to the various ghats from the inner claustrophobic alleyways, which can be tricky but fun too.
Vegetarian City? Not Necessarily.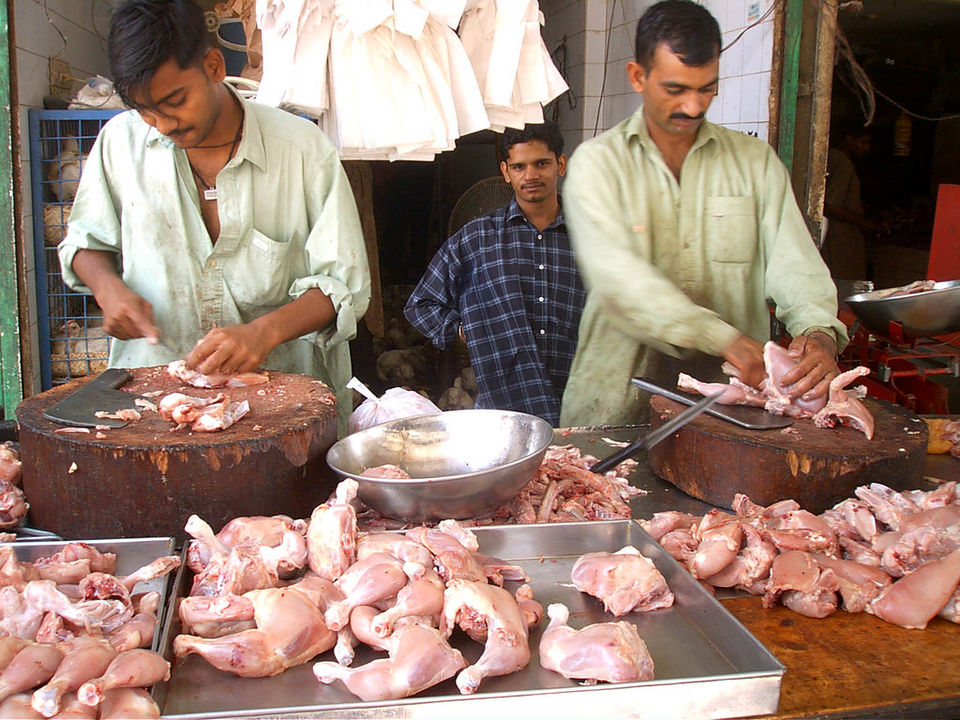 Non-Veg food is easily available around the city. It is even available very close to the ghats. It is ridiculous in my opinion. Kashi is supposed to be the religious and spiritual city in India and in the World. Haridwar & Pushkar both are completely Veg cities then how can Kashi not be Veg?
Queue at Temples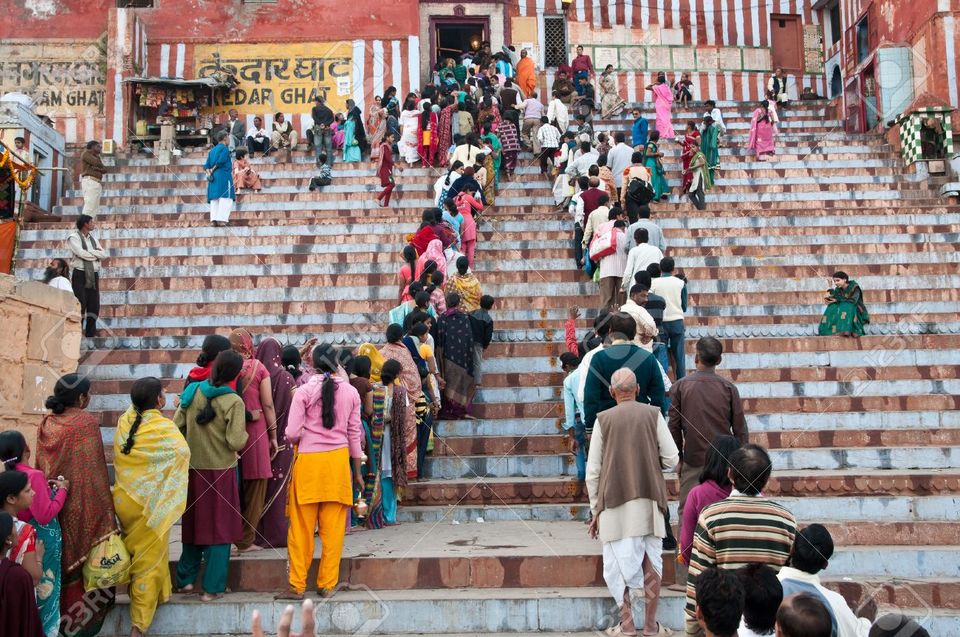 This is the biggest bummer for everyone, even for locals. In many temples – Kashi Vishwanath & Kaal Bhairava, you will be surprise to see the long queues. Apparently these queues are just increasing as more and more people pour into the city. These queues also mean that one can only spend a few seconds in the garbha griha i.e. where the main deity is.
The Ganges
The water quality of Ganga river where millions take a dip, is most unfit for bathing purposes and highly polluted. Pumping station are not working properly and sewage is flowing freely into the drain. Solid waste is dumped on either side of the drain, which enters the river during monsoon season. Thousands of bodies are cremated on the banks of the river yearly with many being released into the river with hopes that their souls may have a direct path to heaven.
Popullation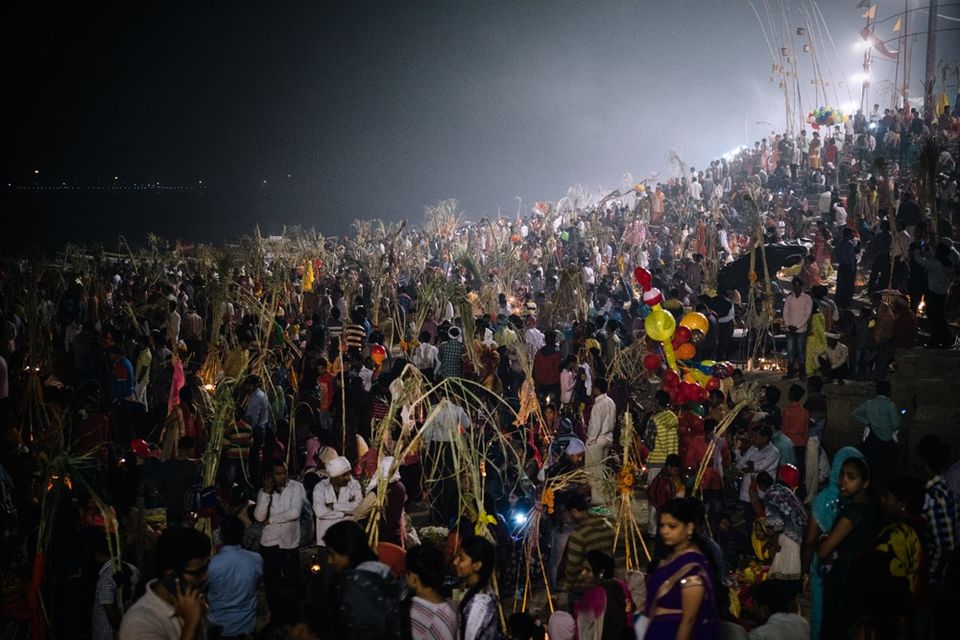 This is also a big problem here, just like any other indian city. recently banaras has crossed one million, which causes more pollution to the city and the holi river.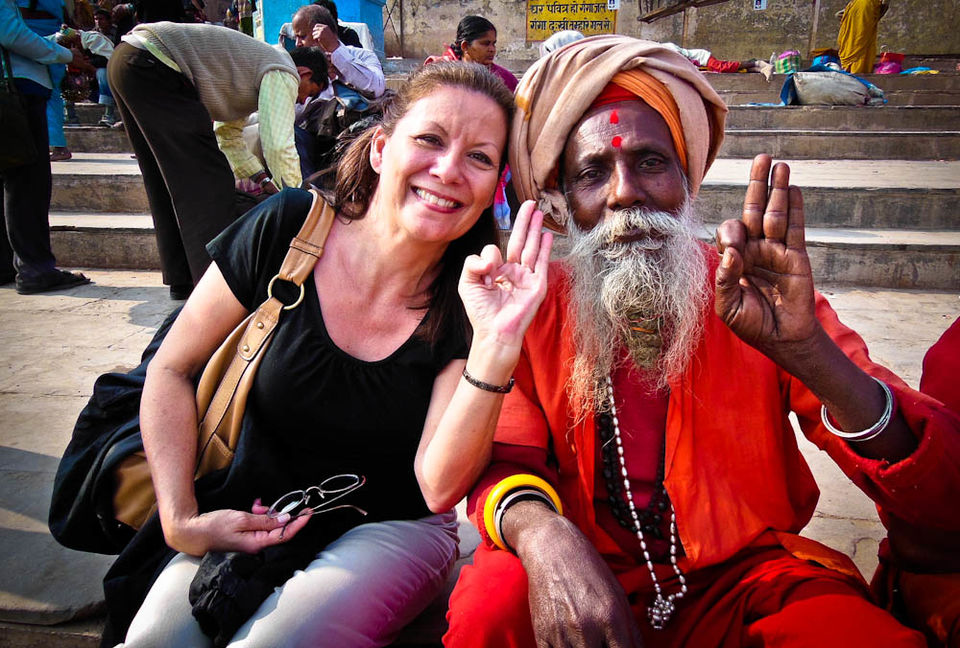 The best part is, amidst all this maddening and insane shit, you will lost yourself somewhere. And that is exactly what one needed. I believe this is because even now, after a lot of degradation and ruin there is spiritual energy and ancient memories in this place. I love Banaras and am proud to be one.