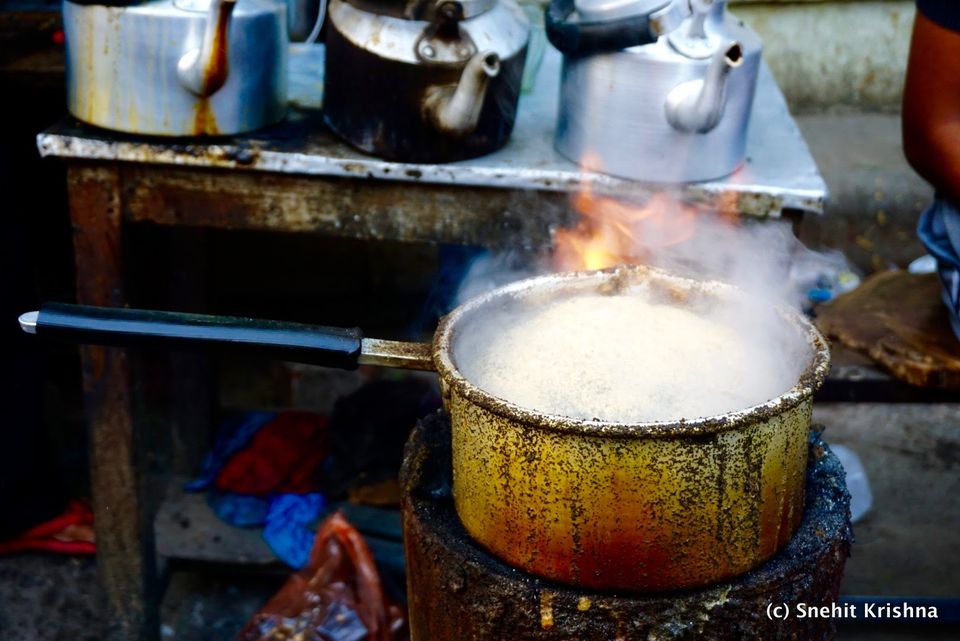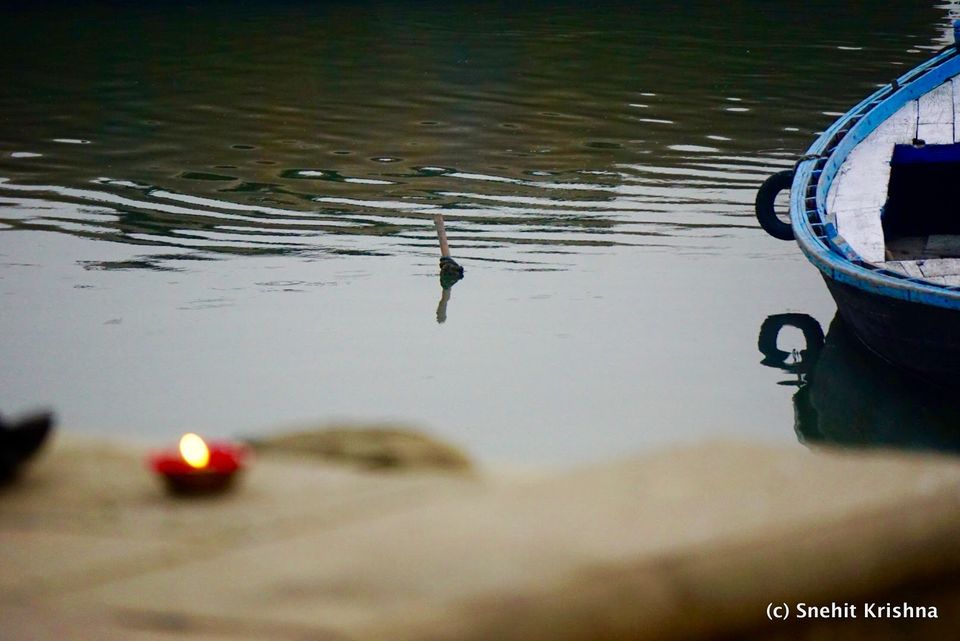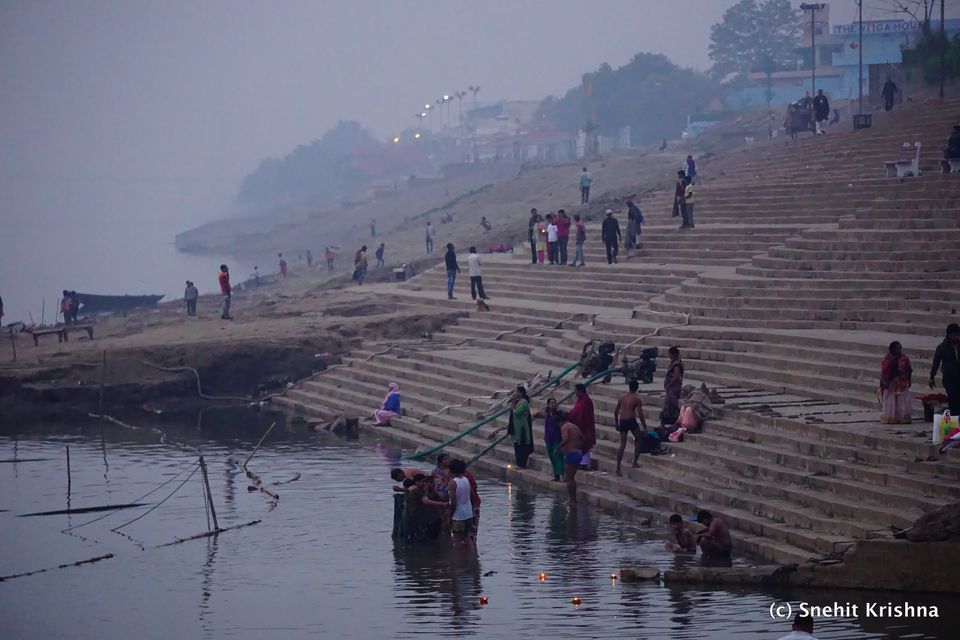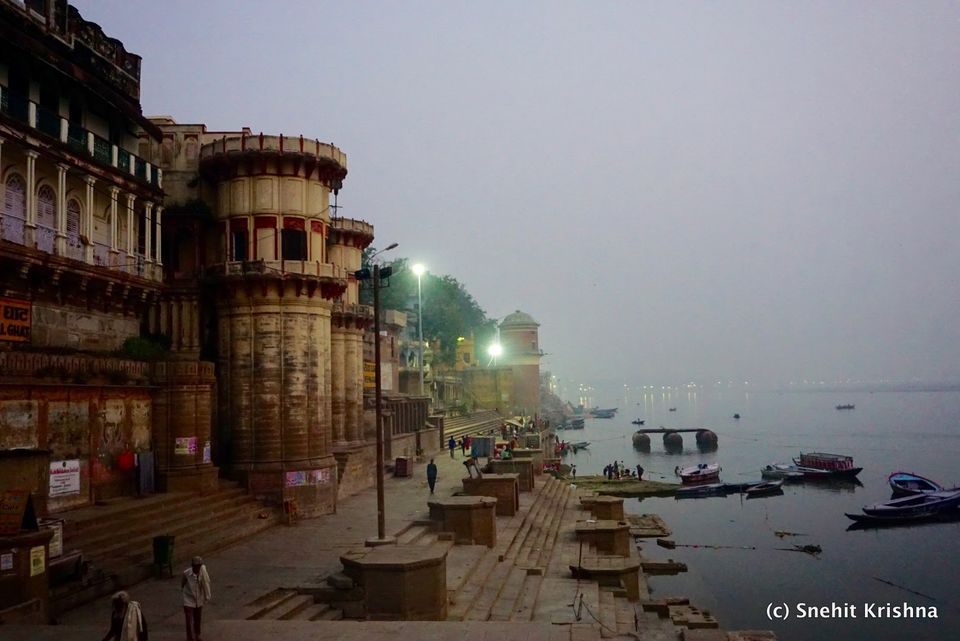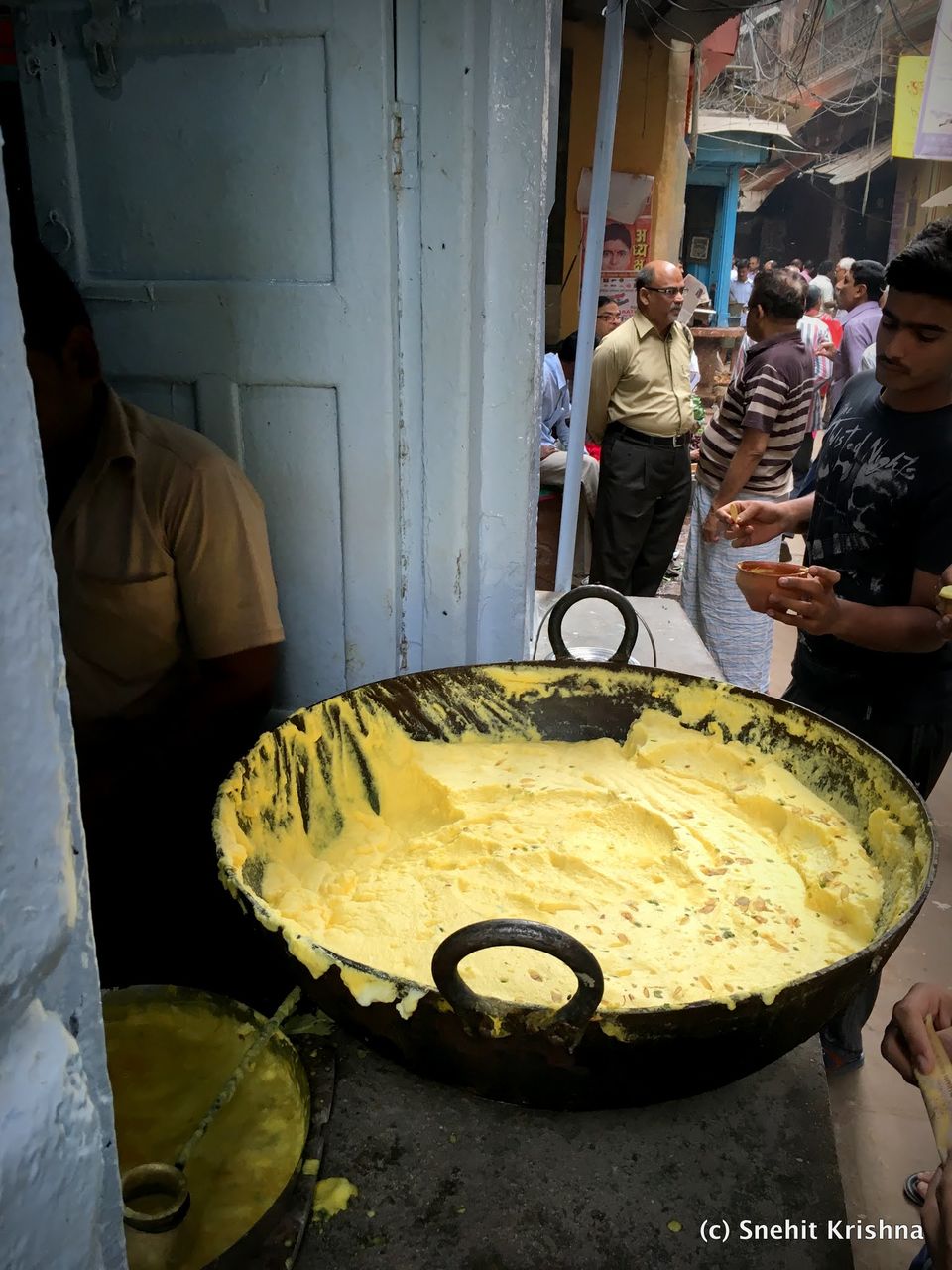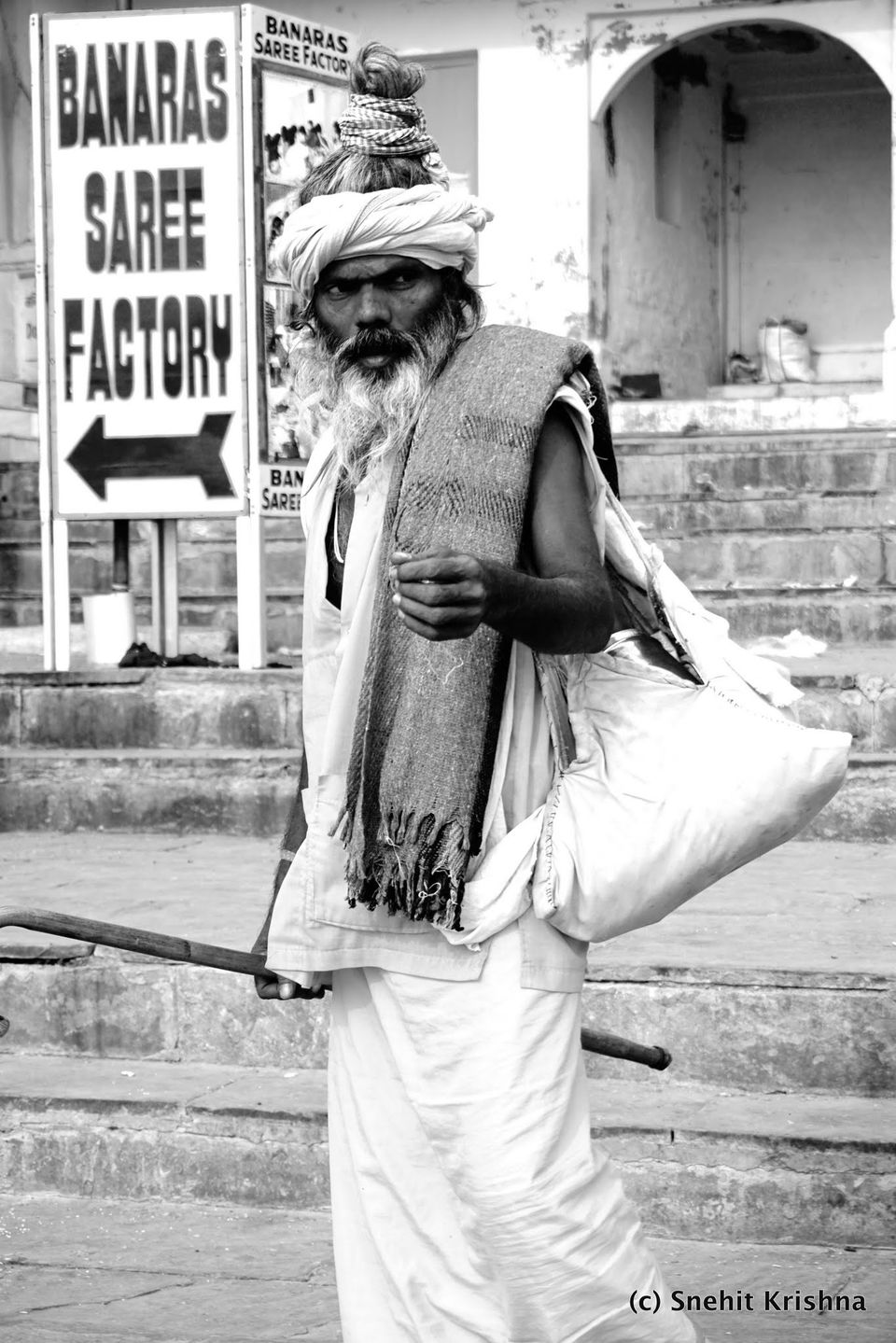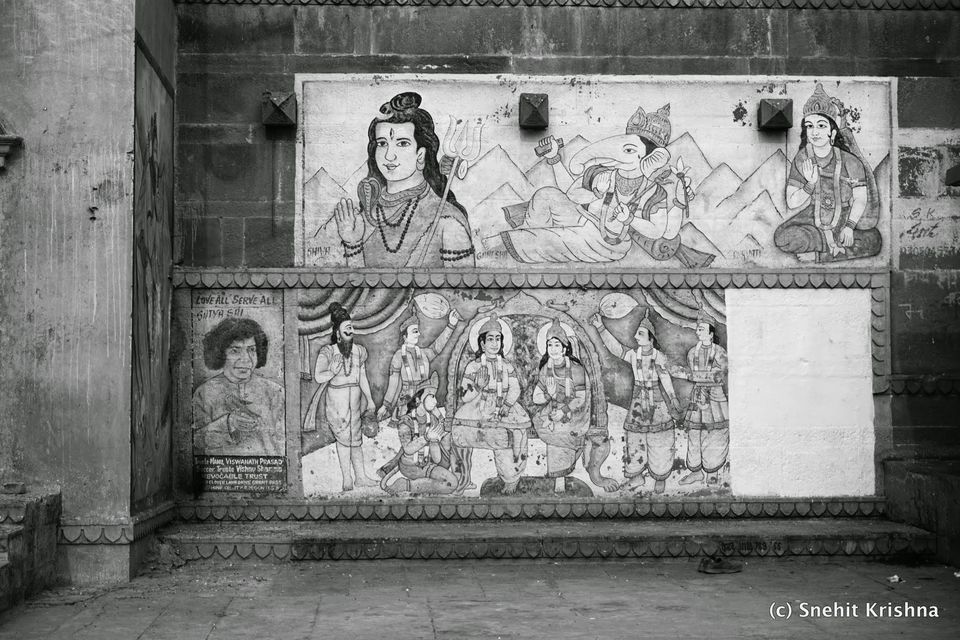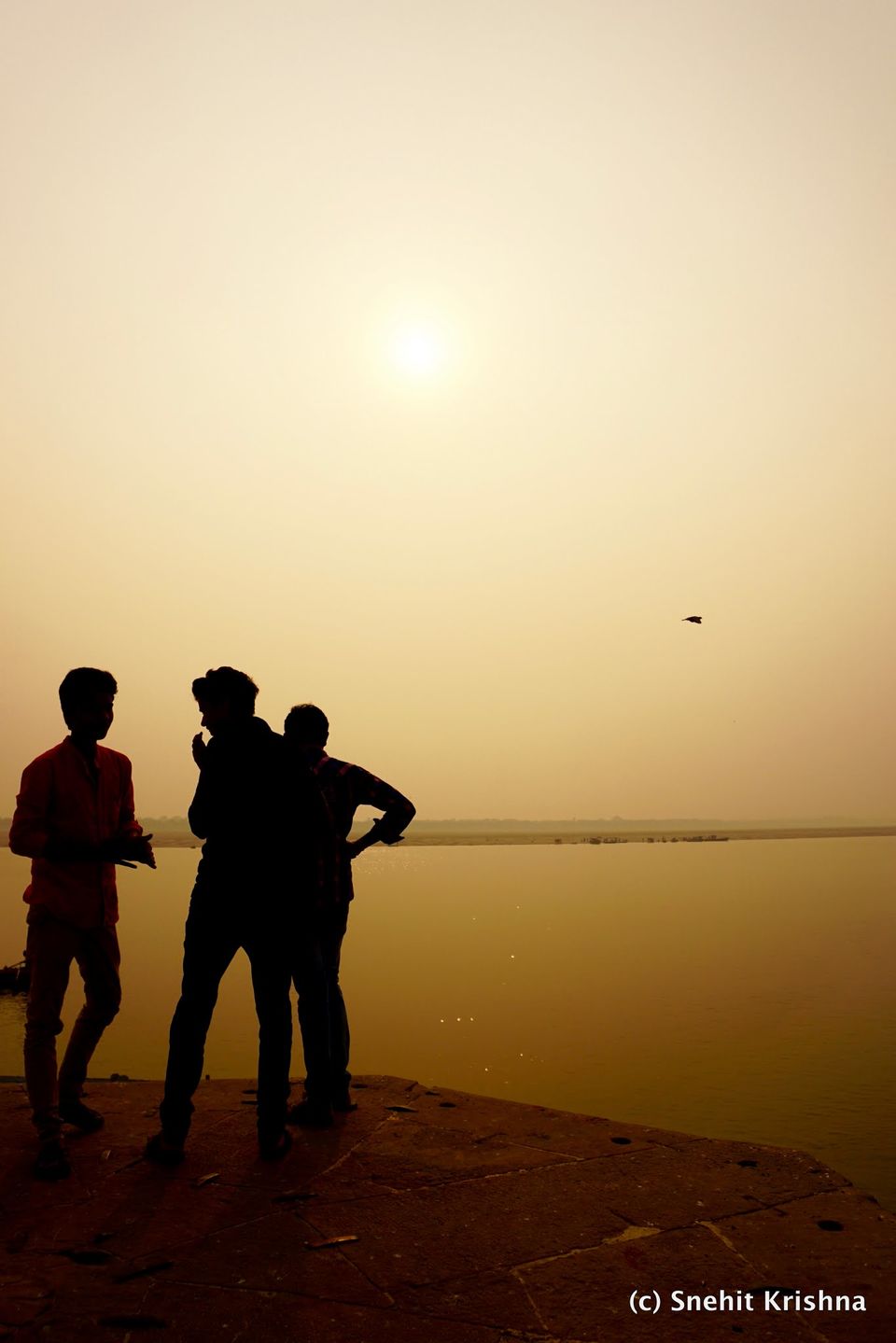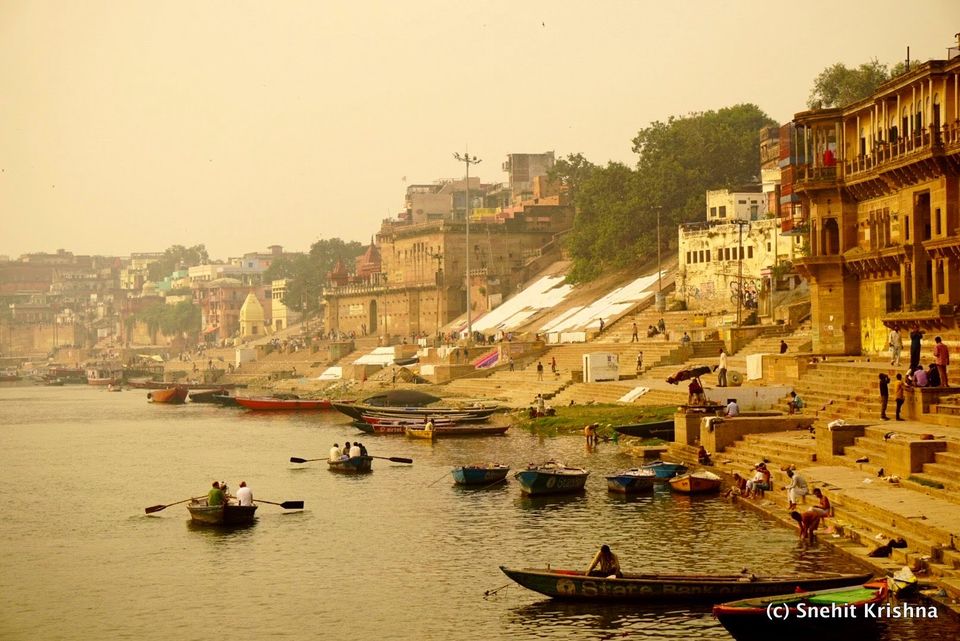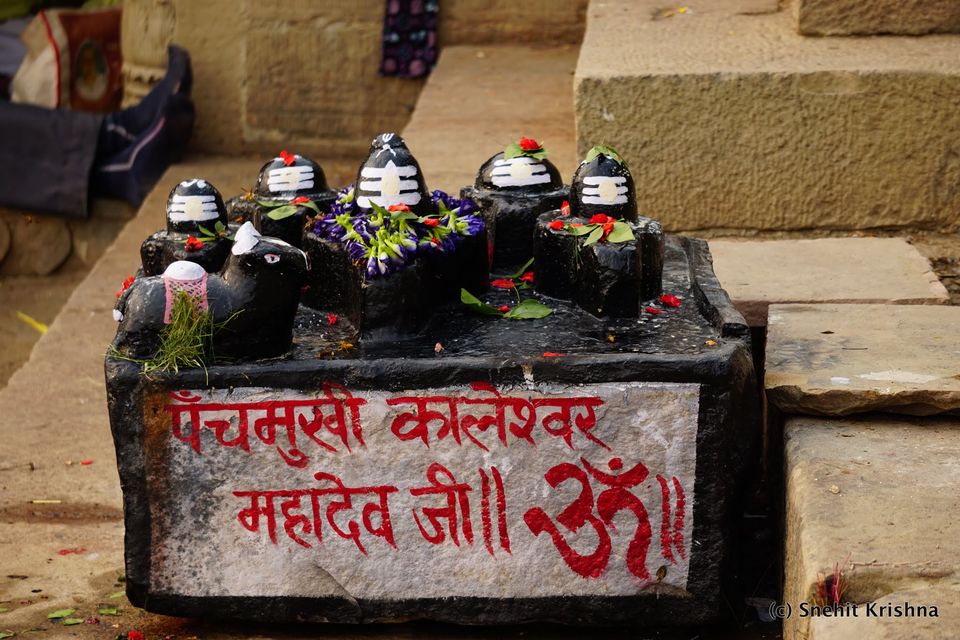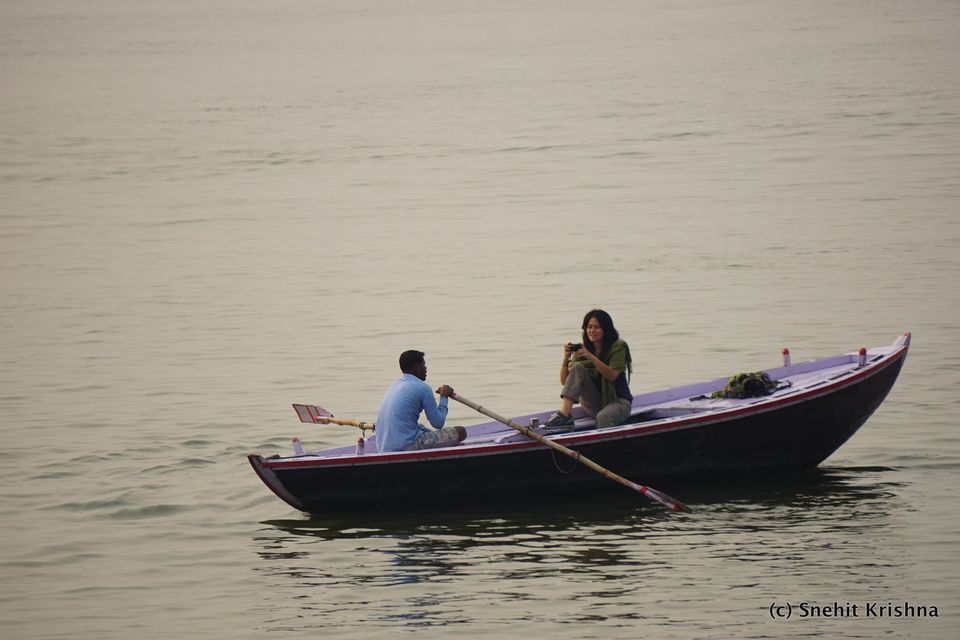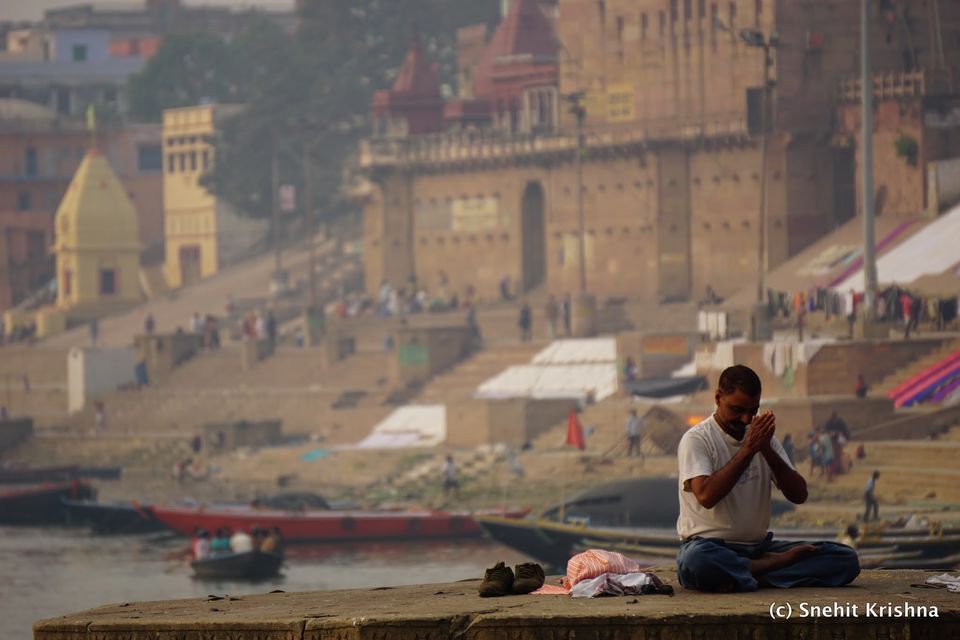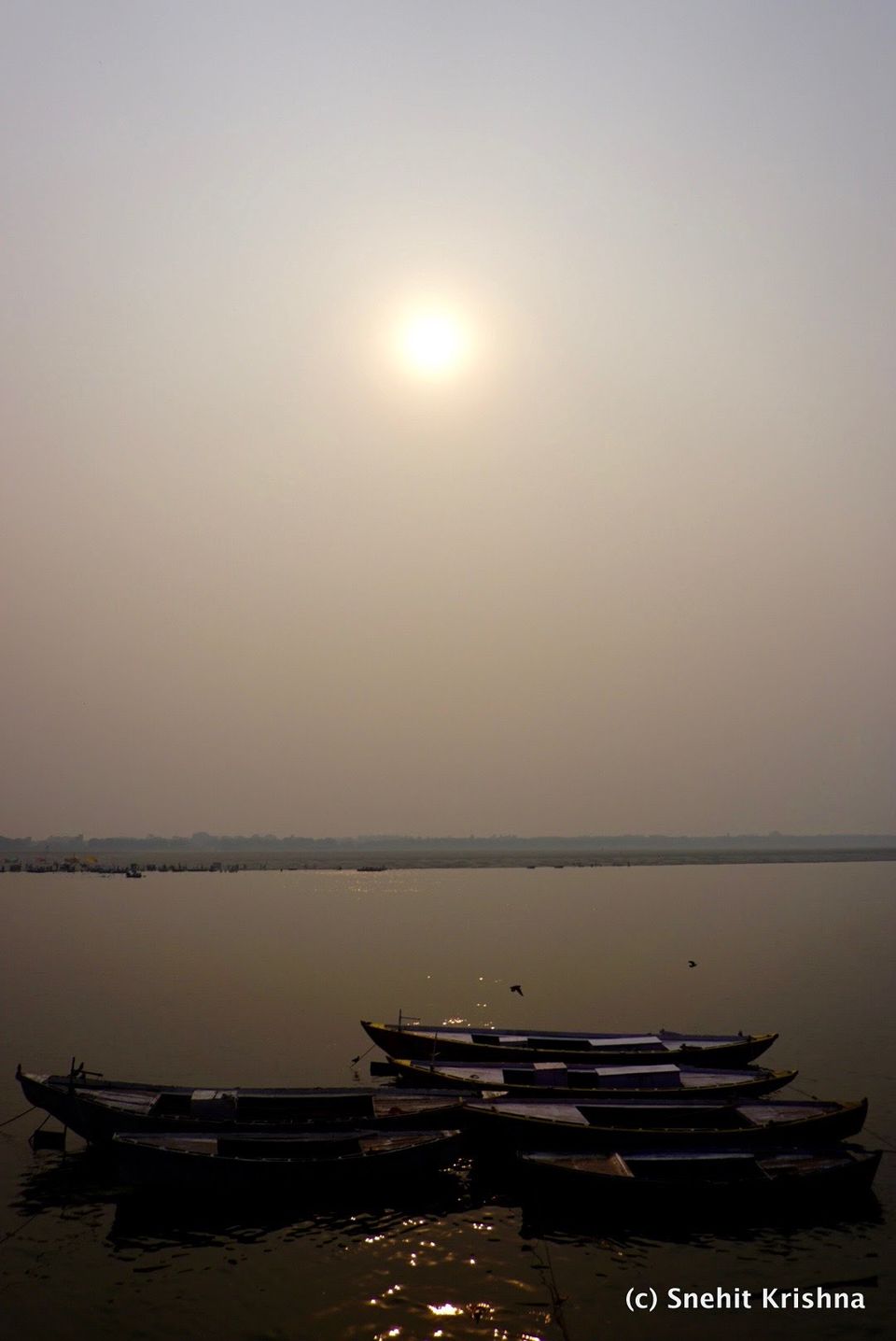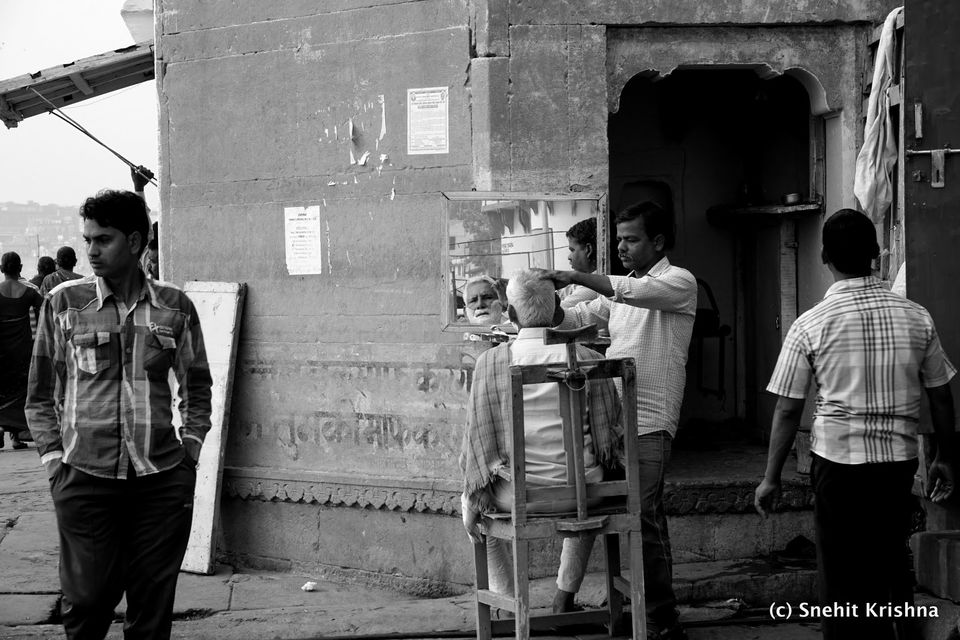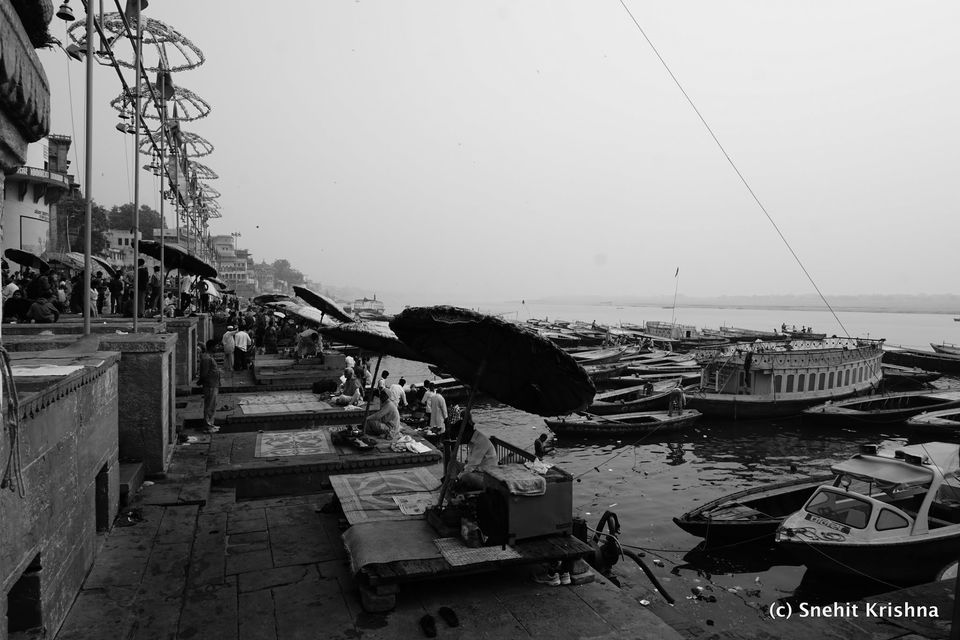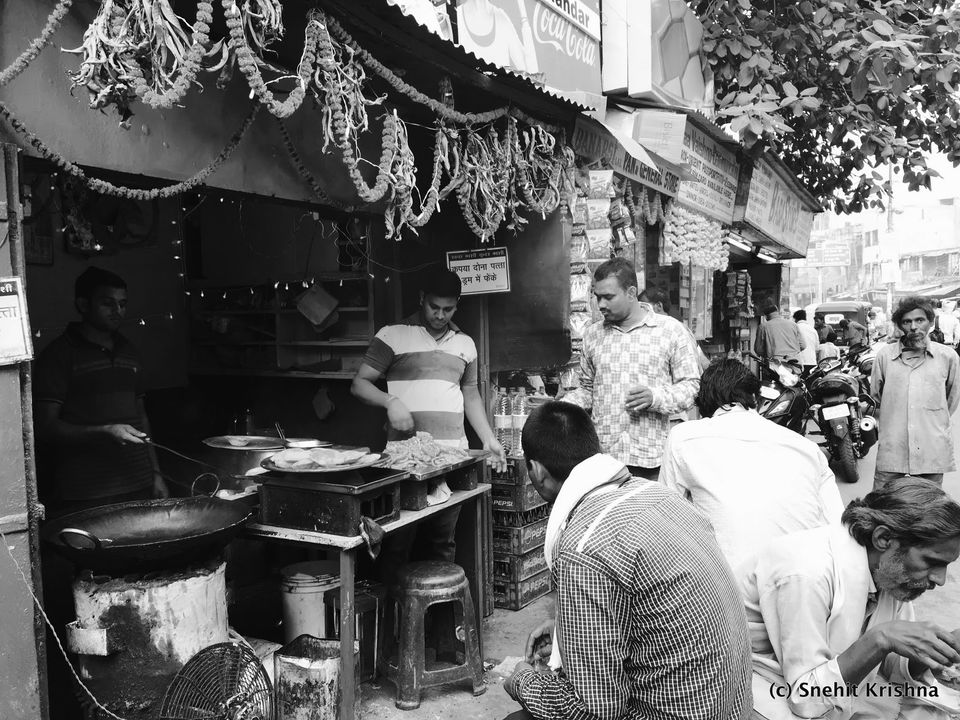 Bana aur Ras, literally translating into "Make Spirit", Ras here is not the traditional liquid oozing out of sweet dishes, it is the Ras, the spirit which makes us what we are. These are not my words though, but those of the legendary Ustad Bismillah Khan sahab. Varanasi, another name of the city come from it lying between two tributaries of Ganges, Varuna and Aasi. Hence the land lying between them became, Varanasi, in the distorted form. And the third, Kashi, being most probably the oldest name, means the "City of light".
Banaras, Kashi, Varanasi are not just names but the different identities this city has gained over a period of around three millennia. Yes that is how old the city is, maybe even older. Atleast when Buddha gave his first sermon at Sarnath, Banaras was one of the reasons. Being a rich and well populated city it made for a bigger audience than any other place. For each civilisation, for each era, there has been a Kashi, a place to gain knowledge, a place to learn about life, a place to learn about your own self. It is a city which is part myth, path reality and part so ordinarily simple that once you are there, you won't feel intimidated. On the other hand, Kashi has had the ability to assimilate into itself, everyone, not just individuals but whole communities and then make them it's integral part. In essence Kashi is what India for long was, a land of richness, knowledge and space.
Kashi  offers you so much space to do your own thing, that you are engulfed in it. Like a sponge in deep sea you wan't to absorb it all. Like the water around you, the city clean and takes away from you, whatever you came here to wash your hands off. This characteristically unique miracle is famous for very river which flows through it as well. The Ganges. It is said that since time immemorial ganges has been the cleanser of sinners on this land. To take a dip in it's waters is to be free of all what you have accumulated as your debts to this world.
Geography
Where is it located?
It is located towards east of the state capital, Lucknow, lying around 320 kms from it. It is close to the next biggest religiously important city in the country, the city of Allahabad and is around 120 kms from there.
The climate is as in most of northern india is, Dry summers, hot and humid post and pre monsoons, if they are ever on time, chilly winters, with extreme variations in day and night temperatures.
History
It is quite difficult to write about the history of a city which is living each day and making history. It's like watching Sachin Tendulkar, ask a number of cricket crazy Indian fans, about Tendulkar not everyone would know about Kashi. The city is one of the oldest continuously inhabited places in the history of civilisation. The oldest relics found by the archaeological survey of india date back to 18th century BC. This city in the earliest finds mention in the AtharvaVeda, which it is also believed was part written here.
Effectively this puts it younger than Athens, one of the other greatest history centres of the world.
A lot of oldest religious text mention this city. Shiva, yes the lord Shiva himself is said to have said that "All the three worlds form one city of mine", as mentioned in the Skanda Purana. Not just the city, infact every religion known for its brith in india has propagated from here.
Buddha gave his first sermon in Sarnath. Before that the city was already an important Hindu and Jain religious centre. Even in the 8th Century AD, during the times of Adi Shankracharya, this city regained it's Hindu culture very predominantly.
Not just movements and religions Kashi has been an important factor in the lives of so many saints like Kabir being born here as per popular records, also Guru Nanak's travels too brought him here around first decade of 16th Century.
In the words of Mark Twain, the famous american author, who had a love hate relation with India, said, "Benares is older than history, older than tradition, older even than legend, and looks twice as old as all of them put together". That is the least that can be said, and is still true to this time.
The trip
The best way explore the city, as is with any old civilisation, is up close and on foot. The second best way would be a cycle, which though not very popular as of now, is gaining traction slowly.
A walk in the bylanes brings the city alive, not its cars and roads, not the people, but observing life upclose, watching people go about their daily routine, not like a voyeur or stalker, but a decent tourist though. When you walk a city street, its pulse and yours eventually start beating in unison, your find a certain rhythm with other wise can't be felt. This then lets you observe the city in a different light all together.
The trip began right after alighting from the flight. Looking for the baggage on the belt i had completely forgotten about the fragile tag on it. So rather than coming on the belt it was waiting with the airline staff. Once collected i stepped out to the familiar commotion of a UP airport. People all crowded around the entrance to receive their passengers. Taxi walas trying to woo you so that they can earn some fare.
A friend of mine and his brother in law came to pick me up. Getting into the car started the fun ride into the city. The airport being on the outskirts on so called highway towards Lucknow. This highway then hasn't changed in a lot of years, it is still a single road with traffic more often than not approaching you head on, in your lane. Lane driving is till missing in these parts. A night drive around the BHU campus takes you along a world in its own. There is the relaxed hustle and bustle of student life, whereas the same students internally are going through another level of turmoil in their life. Being and engineer myself, its easy to know that there is something always going on back in the mind. The BHU campus is huge, one of the largest university campuses in India. And as is common there is one big are designated for the joint. VT. Even though the name sounds quite modern it is an acronym for one of the oldest landmarks in the city. Vishwanath Temple. Since the university students can't head to the original one every now and then, there is a replica of sorts, although larger in dimensions from the original. The local eateries serve what they serve best usually at such places, maggi till recently and hopefully in the recent future as well, sandwiches and the awesomest cold coffees. Not to be missed if you are in the city to soak in on the local flavour, also a round of the campus is must, with all the greenery around, the whole campus seems a lot cooler than the surrounding city. Cooler literally.
From the university it was a small stop at a pan shop. Pan and banaras go hand in hand. Almost 3 in 4 people here you will see will have some sort of concoction stuffed in their mouths. Frequent spits (Peek for the uninitiated, is a hindi term and there is a particular style to it. It's not just plain spitting.) In the local lingo, a sweet pan is termed janani where as a plain pan, without sweets is termed mardani, which is to denote the eating preferences of women and men as a majority. Men also get sometimes what is known as zarda, a mixture of bettle nut, kattha, chuna, and tobacco.
If the ghats need be visited, which they should be, the best time is early morning, so that you can catch the sun rise. The city is mostly built east west on the banks of the river, the popular ghats located on the western bank, hence you can do whatever suits you looking at the early morning sun. An hour or so of strolling and you should be ready for the morning tea at the ghats or at one of the myriads of small tea stalls that are peppered all over the place. The staple food for all in the morning is smaller fried dollops of wheat, filled with either potatoes or pulses, grounded with secret spices, which are unique in proportions hence you get different flavours with each shop. Kachoris small ones, and served with potato stew, spicy and awesome. Needless to say these small bombs are heavy, and eating a couple of these, you would feel hell sleepy afterwards. No walk no exercise will get you out of the feeling of lethargy which you get.
Banaras is not a town which is worth just a visit, it is a place where you have to live for some days at stretch to absorb all that it has to offer. You don't visit such a city, for it to teach you something, for you to learn something about life from here, you have to let it take you in and live how it lives.
No wonder people don't just come here to live, they come here to die and get out of the whole cycle of re-birth too.
Major Attractions
Ghats
Banaras is known for it's ghats, needles to say which is not unknown. The most famous ones are the Assi Ghat, Harishchandra ghat, Manikarnika Ghat, Dashaswamedh Ghat. Kashi is one place where even the river was divided up by kingdoms who sent their ambassadors here. So along the river ganges you see a lot of private palaces and some private ghats connected to them. Many of these have been been converted to hotels now, some right up in the luxury hotel list. The other charm around these ghats is that people who owned property here, rent their homes for longer period of stay. One room or the complete apartment. Apartment here does not mean the new kind built by realtors, but houses modified to suit accommodation for the backpackers, the seekers, the learners and of course the revellers as well. Off late the ghats have been in the news for all things other than knowledge and wisdom too, but then thats a different trip altogether.
Temples
Banaras is a city of temples. So many so that you would spend a life counting all of them let alone talking about visiting. A rough estimate would put the number at quarter of a lakh. The most famous ones are usually the three on everybody's list, Kashi Vishwanath, Sankat Mochan Hanuman temple, and the Durga temple.
Kashi Vishwanath temple is pretty close to the Dashaswamedh Ghat. Why the ghat is named such is a puranic tale which goes on to tell, that this is the ghat where the supreme creator in hindu religion, Brahma, sacrificed 10 horses to welcome the coming of Shiva to this place. Since then Shiva has been the lord of this city. Dashaswa - 10 horses, ashwamedh yagna is a name for the horse sacrifice ritual.
Life
Life in Banaras is simple. There is a unique mixture of so many cultures, yet the city retains what is it's own. The language is such that it just drips of love, even the cuss words come out as music to ears, which are liberally sprinkled even in a single sentence. The age old daily routine involves at least one round of the ghats, visiting some temple or mosque at least once, praying to life and nature is so deeply involved here that is it a second to nature act now. The major industry is tourism and the declining banarsi silk handloom too.