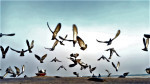 "Where this eternal light intersects the earth, it is known as Kashi." - Diana L. Eck
Varanasi, Banaras or Kashi - whatever you want to call it, has every possible thing a traveler wants. It's filled with tourist attractions, has mouthwatering food, colorful activities happening all around and history as well - each stones and pebbles of Varanasi is history in itself. In fact, the whole of Banaras is older than history.
There's a saying in Hindu myths that all 33,00,00,000 Hindu gods reside here and every turn in Banaras will greet you with a temple, most of which are obviously Shiv Mandirs - after all this is the abode of Shiva. But our observation - Banaras is the place of all religions. Some ghats are used only by the Jains where as there are ghats for Punjabis as well. You will also find burkha clad ladies immersed in sunsets. In fact, if you visit Kashi Vishwanath temple you will find a mosque attached just to it and a Darga within the temple premise. Also, do not miss out on the architecture and serenity of the Nepali Temple.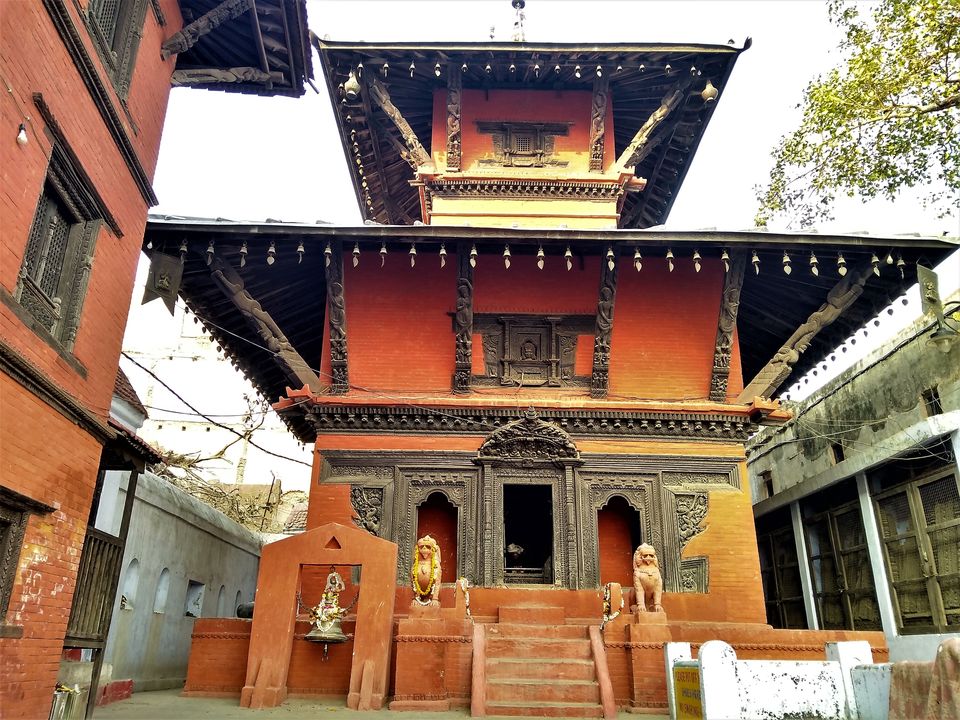 Apart from temples, there is Sarnath at a distance of around 13 kms from Varanasi where Buddha gave his first sermon to five students after enlightenment. A branch of the original Bodhi tree in Bodh Gaya, Bihar, under which Buddha attained enlightenment, was taken to Sri Lanka and a branch of the Sri Lankan tree was later planted in Sarnath which now flourishes into a healthy tree itself. There are two giant statues of Buddha here - one of 9 ft and another of 64 ft, and a temple built in Thai architecture style. In fact, the temple is maintained by people from Thailand.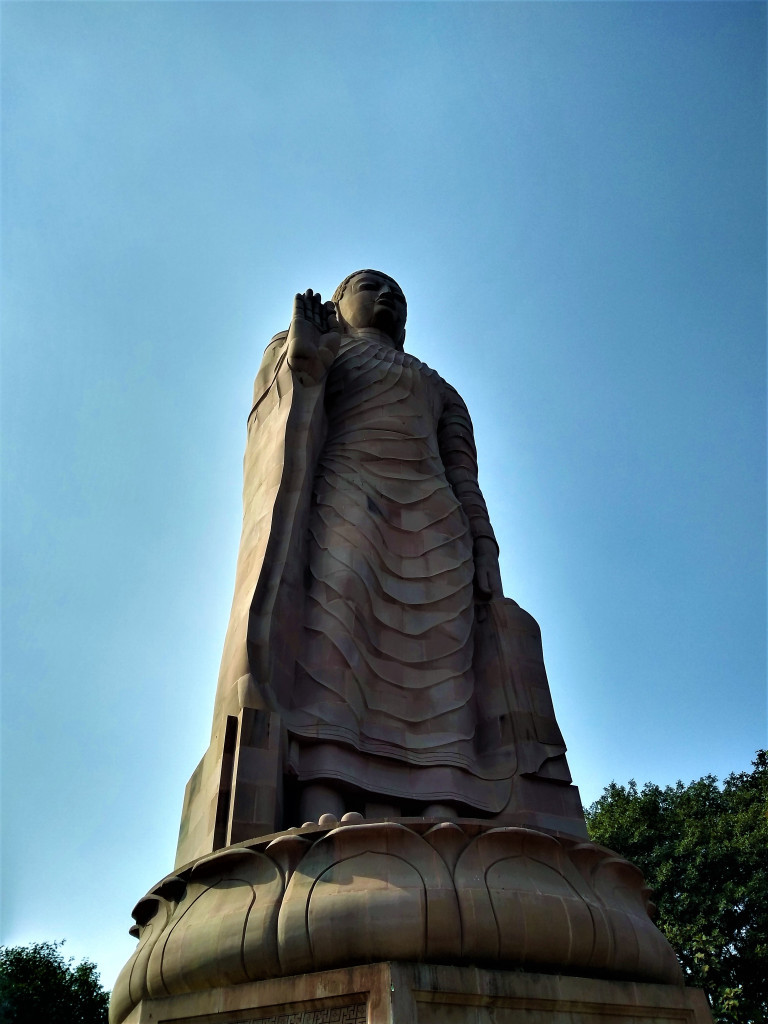 Near Sarnath, there are 2 stupas - Dhamek and Chaukhandi but both are in semi ruined state and if you're into history then you might enjoy it, or else you can surely skip it. There is also a museum near Sarnath which preserves parts of the original Ashokan Pillar. You can also visit Ramnagar Fort when you visit Sarnath. Not that much remains of it but a huge section of the fort is converted into museum where you will find all antique vehicles, dresses, ivory furniture, arms and armours used by the late kings. Then again, those are not very well maintained either - most of them has lost its glory and some are even torn or damaged as well. The major attraction for us here was the Ved Vyas Temple because from here you will find a panoramic view of the Ganga. Just sit on one of the boundary walls and soak yourself into the majestic view. FYI, the last queen and prince still lives there.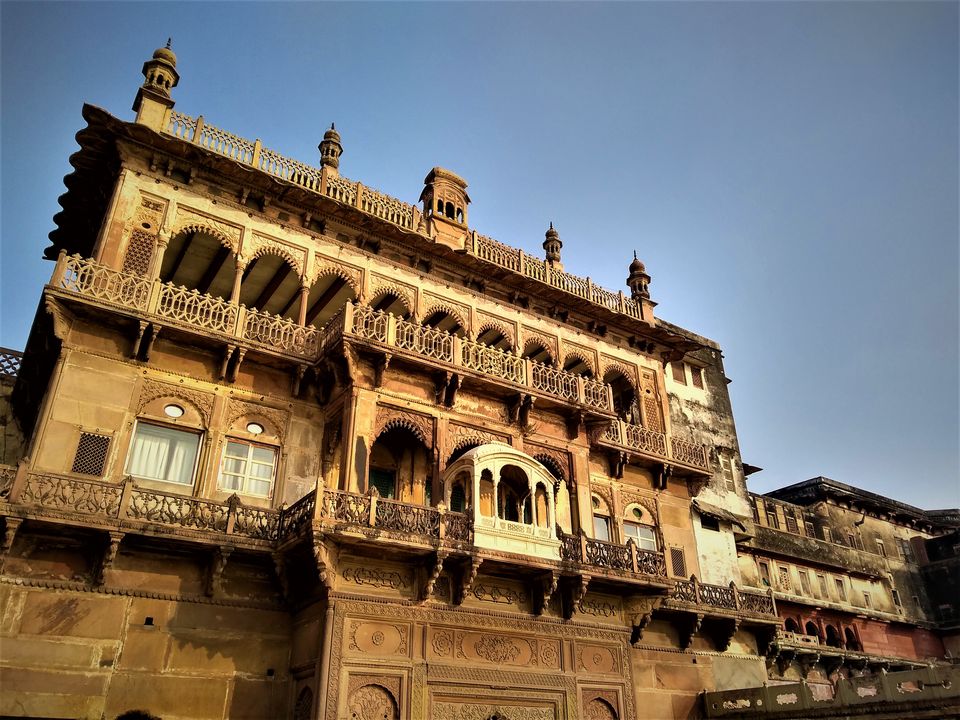 Apart from these, there is Banaras Hindu University or BHU on tourist attraction list because it has the Vishwanath Temple which was built replicating the original Kashi Vishwanath Temple. Nothing very glorious to see but if you are a religious person then you can surely visit. But if you are in BHU campus, try to visit their Visual Arts Department because they have some very interesting sculptures built in their premise.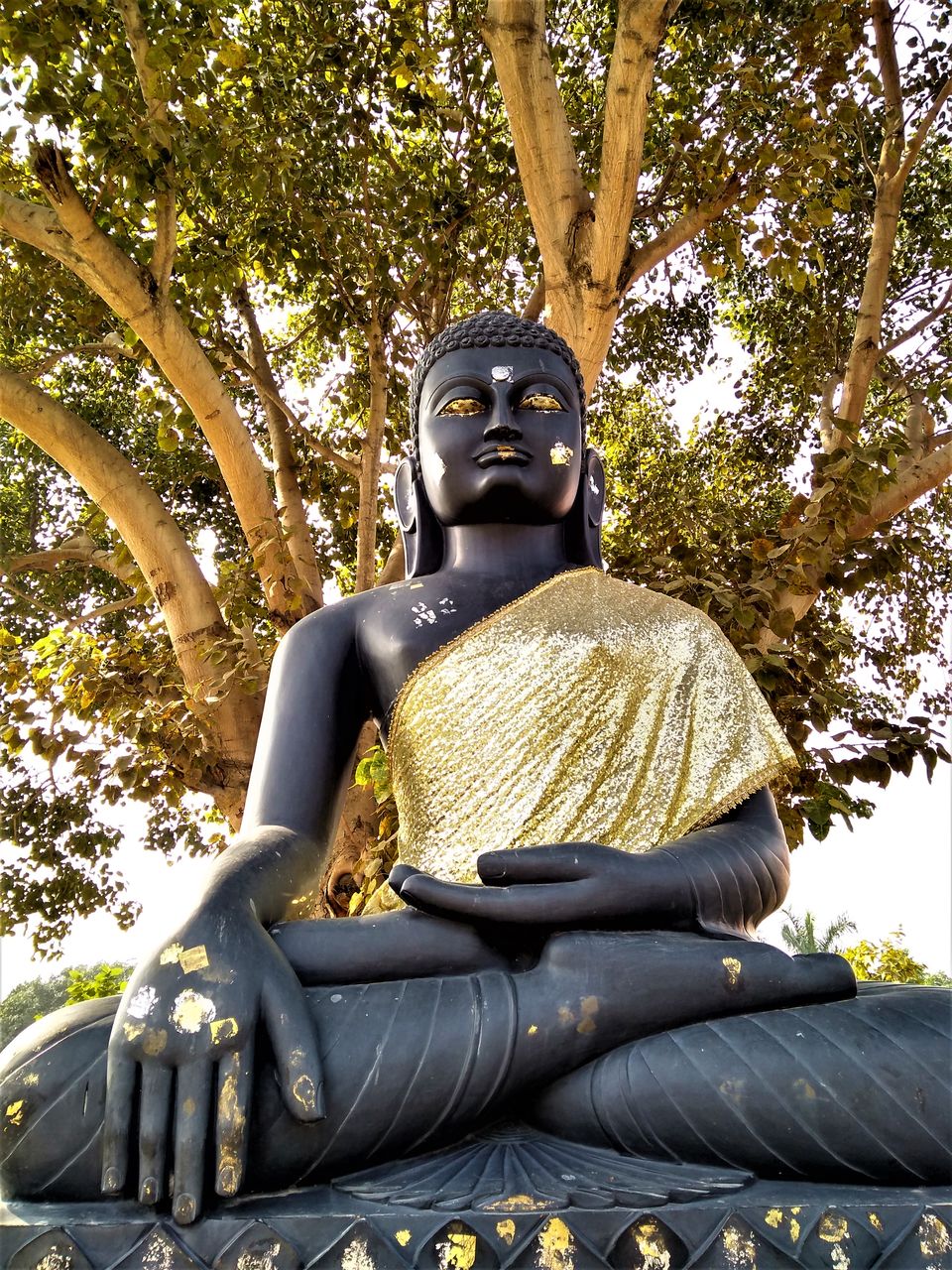 Talking of BHU's Vishwanath Temple, there is also Kashi Vishwanath Temple and Kal Bhairav Temple but again, if you're an atheist and don't have any wish to make, you can skip it (though it's said that you can't leave Varanasi before visiting Kashi Vishwanath) or else be prepared to stand in queue for at least an hour before entering Kashi Vishwanath Temple. Also, you will find priests with ID Cards who will offer to take you through VIP Gates against few hundred bucks but it's better not to take shortcuts while on pilgrimage.
Our tour was of three nights and three days but the night before our train we had this strange feeling within us that our trip is incomplete somewhere. We wished we had few more days here and see our luck - we missed our early morning train. Maybe it was in our destiny to stay a bit longer and Shiva made the choice for us but whatever it was we were happy because we definitely needed some more time in Banaras without ticking off places of interest. And the best thing to do in Varanasi is enjoying the ghats because that is where all the charm is.
Talking of ghats, Varanasi has about 88 ghats and each ghat has its own essence and charm which keeps changing with each hour of the day. Here morning begins with Ganga Aarti where priests offer prayers to the holy Ganges. If you go to Assi Ghat before sunrise then you can attend Subha - e - Benaras where they welcome the new day with cultural performances and yoga. A little later, you will find body builders at different akhadas along the ghats practicing their skills, pilgrims and localites taking dips in holy Ganga and tourists witnessing sunrise.
Afternoons at ghat is the most leisurely hour and mostly about local life - buffaloes grazing around, people washing clothes and taking bath, children playing around. All you can do at this time is sit back, relax and soak in the sun. In evenings, this situation changes completely. It's the busiest time of the day and priests from different temples along the ghats do Ganga Aarti again to bid farewell to the day. Tourists flood in this time because the evening Ganga Aarti is a sight to behold with rhythmic chants and moves. Dashashwamedha Ghat is most famous for its Ganga Aarti but you can also opt for Assi Ghat as that is less crowded.
Apart from the ghats another thing that stole our heart was the food of Banaras - be it the chats or the meals, they have a divine touch to them. We are hardcore non vegetarians but in Banaras we were on Veg food totally and didn't miss non-veg items even for once. You won't find any non veg items along the ghats but you may find them inside the city & market areas. When in Banaras, do not miss out on Dina Chat Centre as that is total love. In winters you will also find Malaiyo - a soft foamy dessert made from heavy cream milk. Assi Ghat has all the hippiest cafes where you can devour all sort of delicacies but along the ghats also you will find few river side cafes and a pizza joint run by a couple.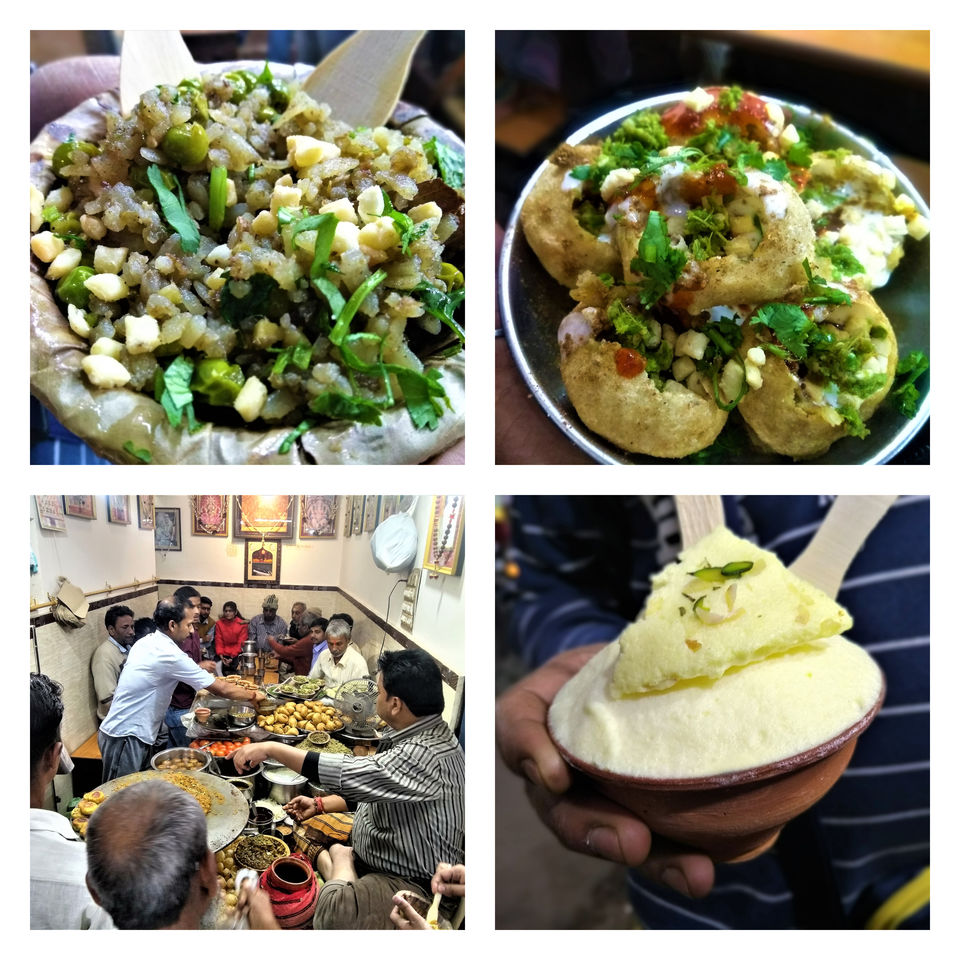 While strolling through the lanes, we also came across few shops selling souvenirs which you can bring back home - we found the wooden fridge magnets the cutest. Apart from that, there's also wooden dolls and show pieces at quite a cheap rate. Of course, there is the Banarasi saree shops where you will find dupattas, salwar suits and saree but they are not that cheap as we expect them to be. There are many hawkers along the ghats selling handcrafts & junk jewelries where you will get malas and wrist bands. There are a couple of women selling their crafts on Dashwamedha Ghat who have pretty good collection.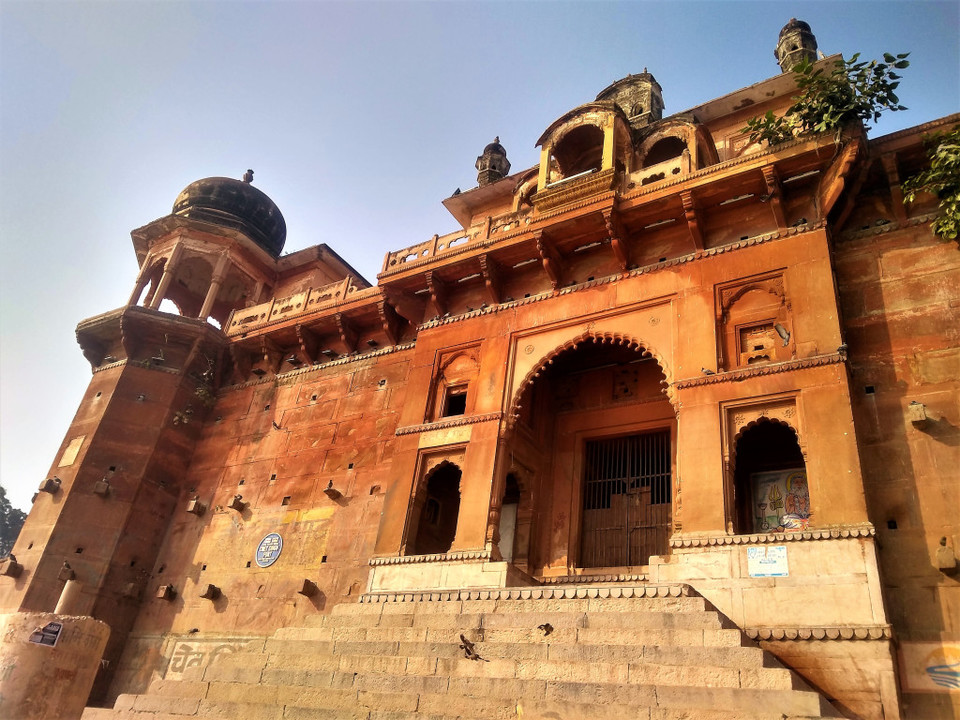 Banaras is actually a colorful collage of mini India - the hustle bustle in every nooks & corner, the population diversity, the history tucked away in each lane, delicacy of desi food, the narratives of each ghat, rituals, spirituality and what not. One trip to Banaras is insufficient because the place will beckon you again and again. Take us for example - looking for another scope to visit the city again.