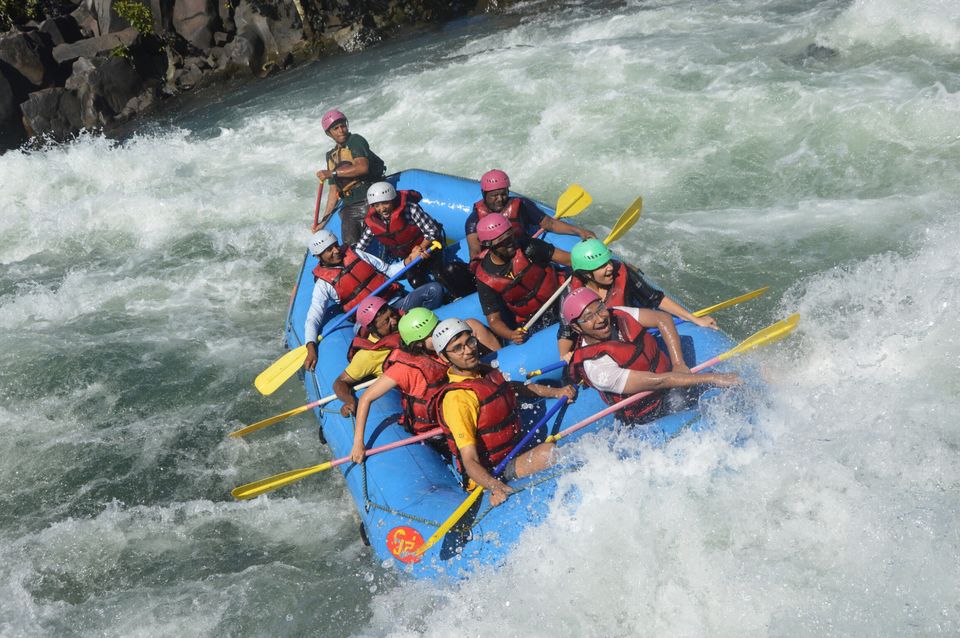 October 16.
Bangalore to Dandeli
Wednesday eve four of us boarded a semi sleeper bus from Bangalore to Dandeli. It took us about 12 hours to reach Dandeli. After de boarding, at 8am, we headed to our hotel room, which much to our relief, we'd already booked. A quick shower and we were off to indulge in the water sports Dandeli had to offer. The easiest way to get to the water activities is to hire a local auto rickshaw. The water sports include rafting, kayaking, zip lining and rope balancing all of which can also be availed through  package costing 2000 rupees which includes camping!!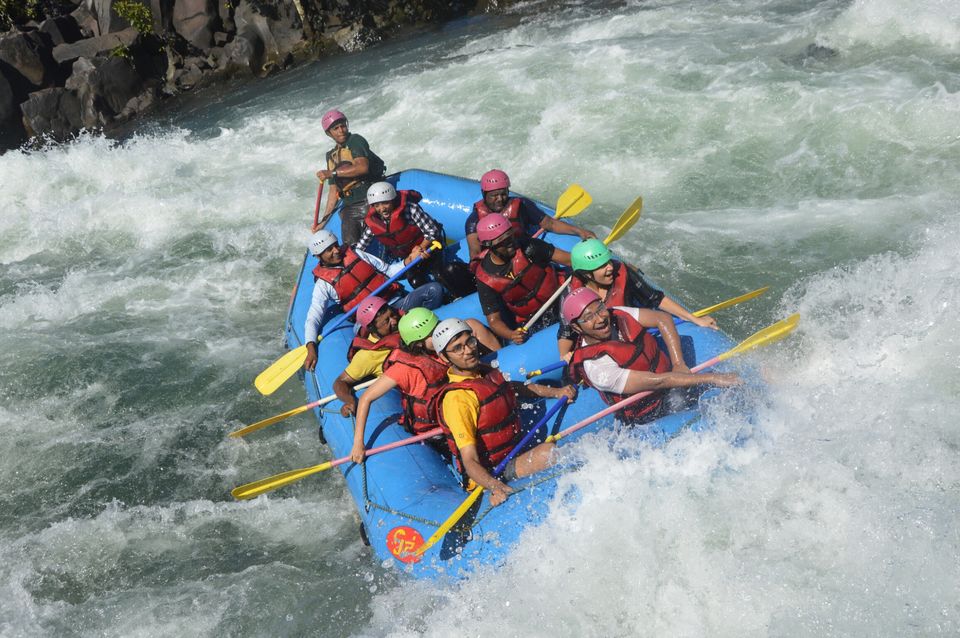 October 17
Dandeli to dudhsagar
To get to Dudhsagar waterfalls from Dandeli  you first go to Molem and from there to Colem. In Colem you rent jeeps from the Dudhsagar falls association for Rs 400 to take you to the falls, since  private vechiles are not allowed.
We boarded a bus from Dandeli at 8:30 and headed to Molem, from Molem we continued our journey to Colem where we stayed at The Jungle Book resort. This can be booked online. Our stay here was an extremely exciting one.  Jungle Book resorts has a wide variety of activities wether you want to ride an elephant, zip lining, take an elephant shower or just sit on river banks and enjoy the serenity. This was perhaps the best part of the Travel the majestic elephants at the river banks an arms length away from where we were chillin'.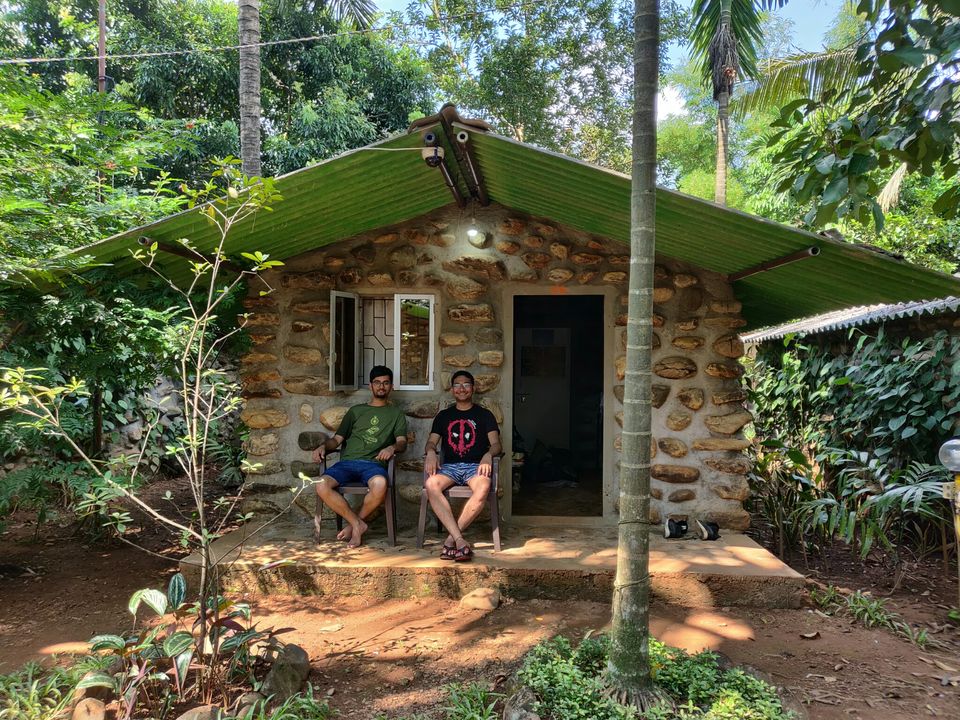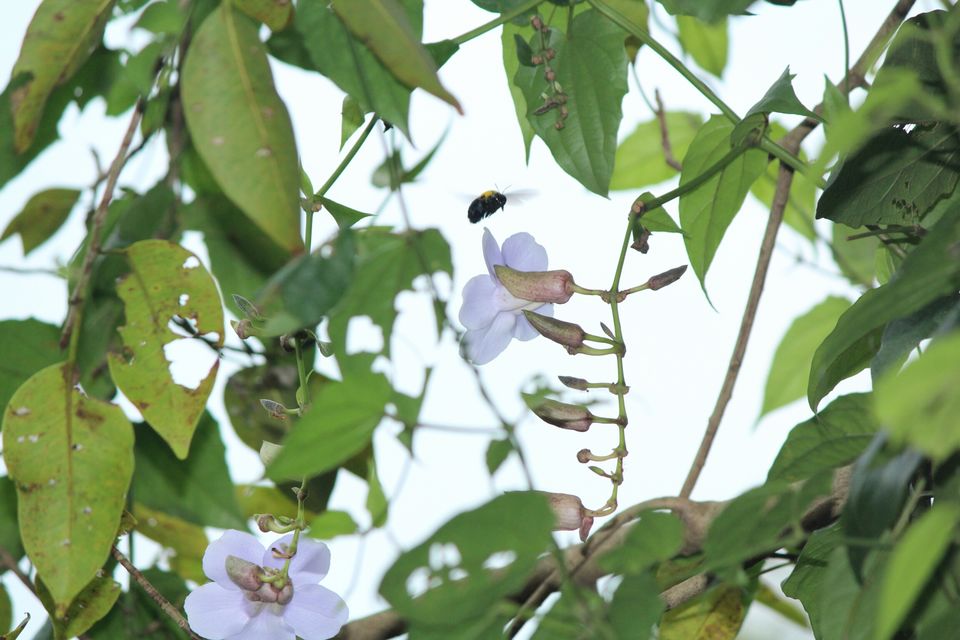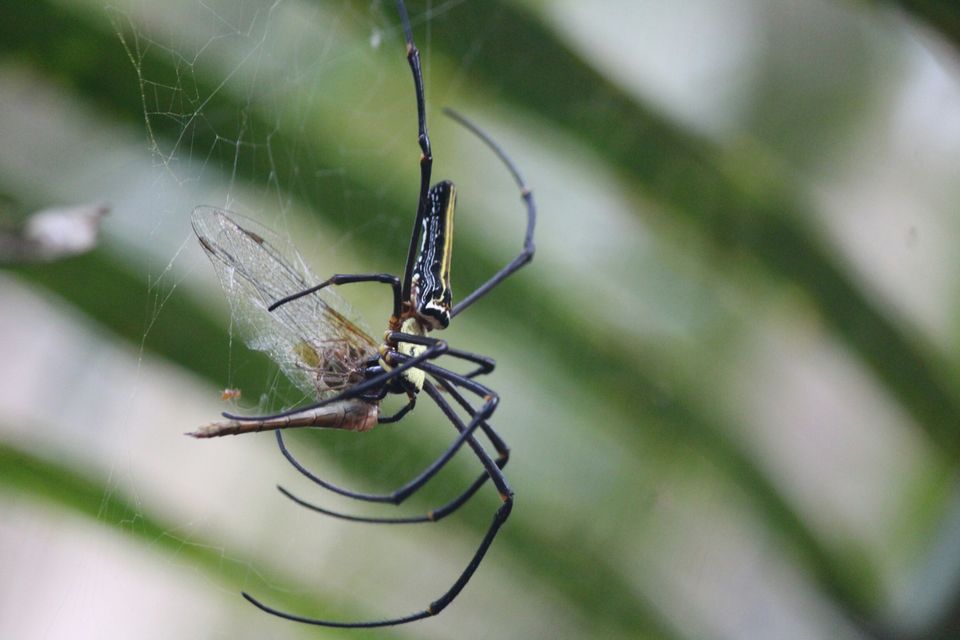 Jungle Book resort to Dudhsagar
October 18
Next morning we booked a jeep to Dudhsagar waterfalls. Since limited number of jeeps are allowed you have to stand in a line and book tickets or you can book 'em online through ticketpapa.com.
Would highly recommend a early morning jeep as the beauty of the falls is best enjoyed without the hassel of a crowd. The jeep service stops post 2pm. We were lucky enough to book the first jeeps which started at 8 o'clock and reached Dudhsagar waterfalls at 8:30. The jeeps dropped us of at a point after which a 200 meter walk through the jungle revealed the majestic waterfall! Tall and elegant she is a sight to behold! You can swim and enjoy your time under the falls. Live jackets are provided so all the non swimmers can chill. The time allotted is an hour and a half beyond which extra charges are applicable.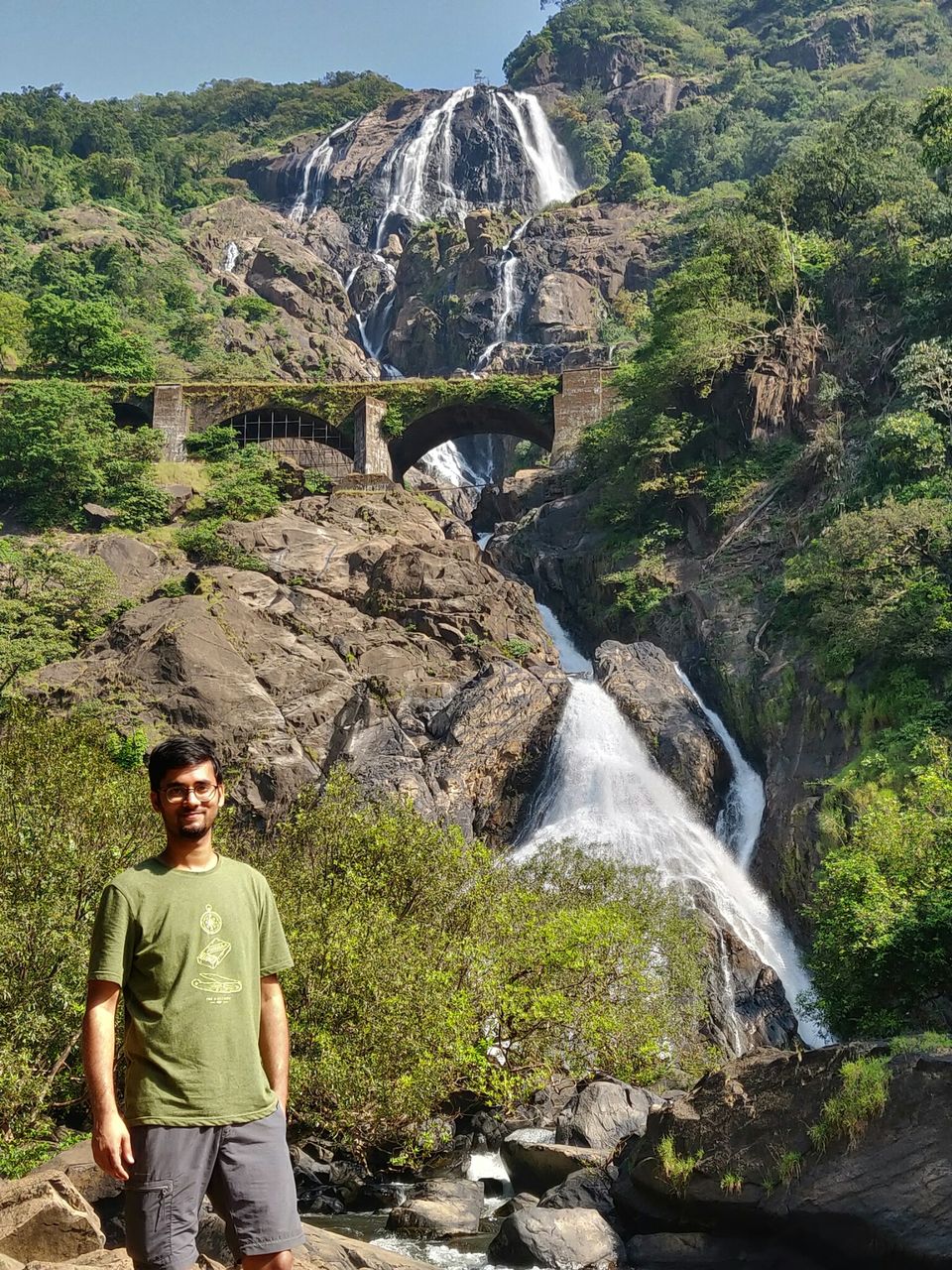 Doodhsagar to goa
To reach goa from falls, you have to go to molem from there you will get a bus to panjim. Goa is  just 56 kms away.
We were lucky enough to get a taxi  for goa only for 40 rupees per person.  We reached goa at 1:30. We enjoyed the  beach, visited few church and left at 9:30pm as we had a bus from goa to way back home ( bangalore).