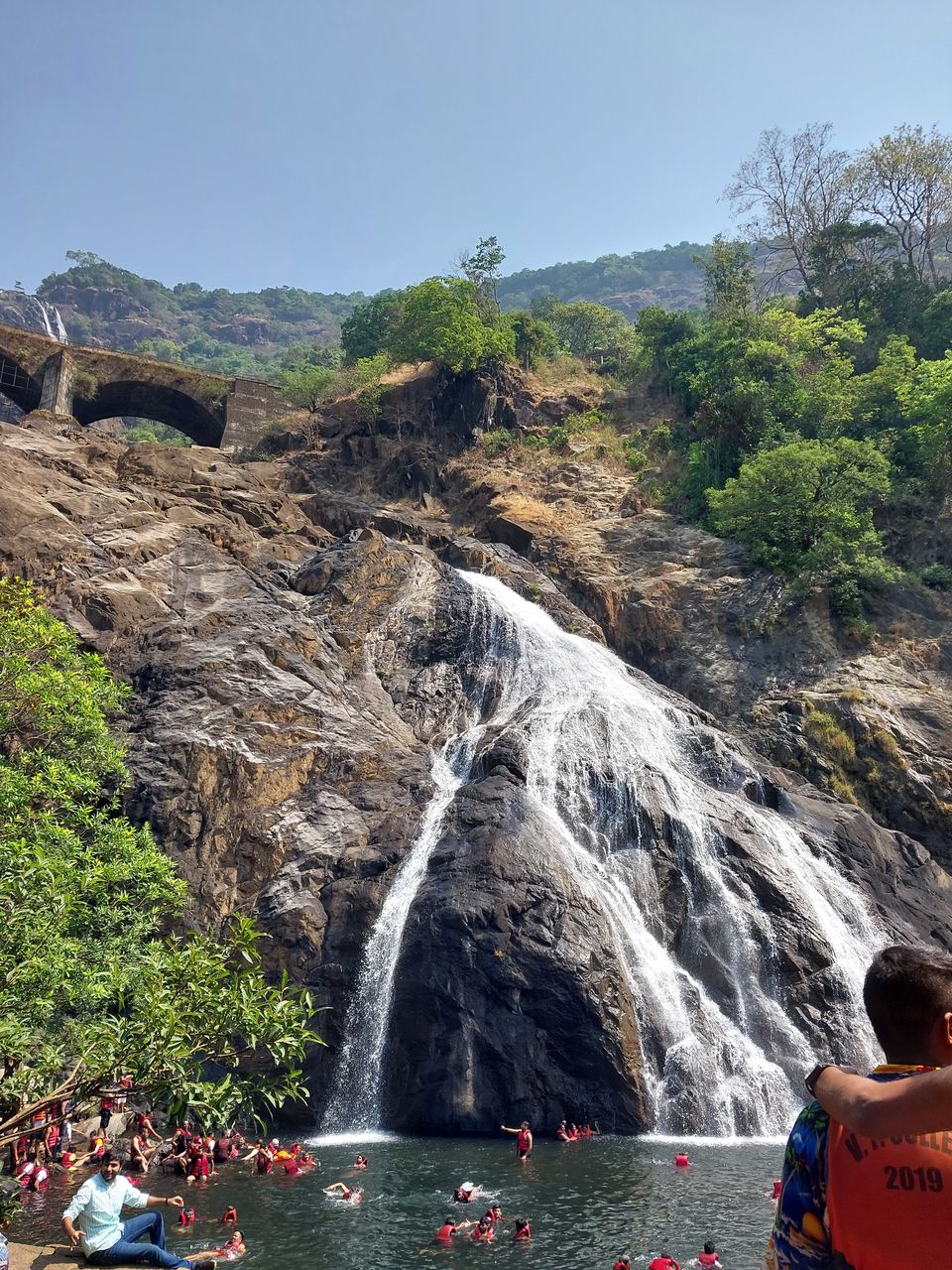 It is the first week of March. I think spring has passed in India because this only explain the hot weather. Sun is shining bright over our head. Slow wind is also there. I decided to go and see Dudhsagar Waterfall in Sonaulim, Goa.
The journey to reach Dudhsagar Waterfall was quite exciting. As my parents live in Sawantwadi, we drove from Sawantwadi to Colem, Goa. After reaching collem we have to park our private car in the parking available because after that point, you have to go in the Car provided by Colem Association (something like that). We booked tickets Rs 500/person for Car, Rs 100/ person for forest entry and Rs 40/person for life jacket.
The rough and off road trails from Colem to Dudhsagar in the Bolero Car was adventurous. We entered the lush green jungle with huge trees creating canopy, crossed the river flowing and reached a point from where it was 500m to 1 km walk to the Waterfall. The walk was also pleasant with hypotizing scenic beauty for photography. Water was running on the stones, tress bended to touch the water and many attractive views.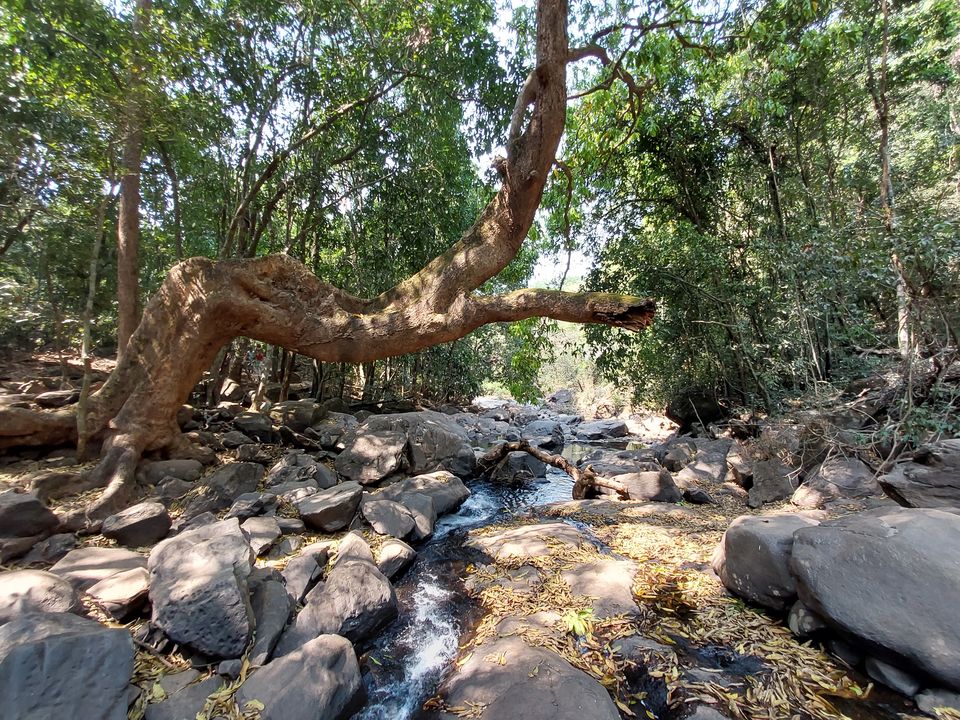 Dudhsagar as its name suggests, it is really a waterfall in which water flows down like milk. I think this is because of the height of the waterfall which is 1017 Feets. The water falling was like milk, truely. It was a mesmerizing view. You raise your head up and through your vision, you will not be able to spot anything but the hills through which the water flows down. It was surreal. Because it was march and there was no rain. The waterfall became thin. But the plunge pool of Dudhsagar was filled with water. You can swim in the pool, relax in the cold water and regain peace and freshness. Water was clear. Fishes were swimming in the pool. You can see the famous railway bridge on which a scene of Chennai Express was shot. You can see one or two train passing. There are changing rooms near the waterfall so that men and women can change clothes. The area near waterfall was also clean, there were no bottles/wrappers.
** This was the base of the waterfall. If you want to visit the railway bridge you have to take a train and de-board the train on Dudhsagar station and then go to the bridge.
** The trip details I have added are according to my resources. Excluding the cost to reach Colem, you have to pay Rs. 640/person for entry in the forest.
Dudhsagar is a must visit place when you visit Goa. Though it is a bit crowded you will still find freshness and energy.