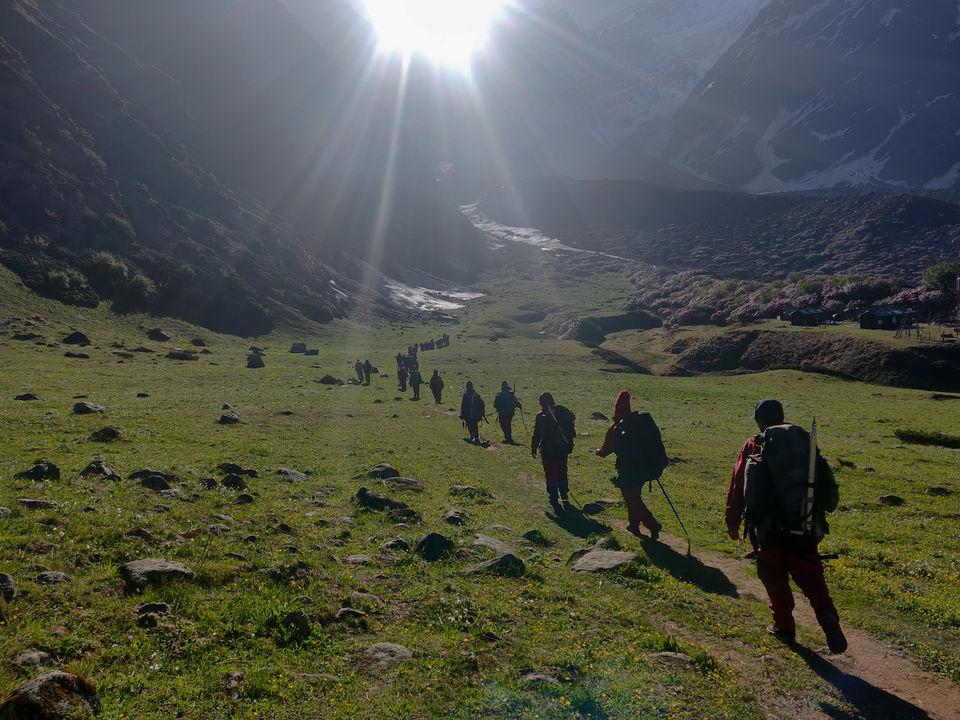 I signed up for a Basic Mountaineering Course at Nehru Institute of Mountaineering back in 2017. I had just quit my full-time job. To opt for a mountaineering course seemed like an obvious thing to do considering my interest in outdoors and all the free time I had.
I signed up and immediately realised that I got a course seat for the year 2019. My plans of quitting my job and 'finding my true self' through the struggles in the outdoors were put on hold due to the long wait list. I couldn't believe that I had to wait for two years to get into any premium mountaineering institute in India. We live in an overpopulated country and of course, ten thousand other people want the same thing as you.
Looks like I have perfectly entered a myth-busting mode now. So here's a list of things that I wish someone had told me before I signed up for the course. My days at NIM were the most enriching 28 days of my life and I wouldn't change it for the world. Some experiences and information would surely help you prepare yourself better for a course like this.
Where to apply for the basic mountaineering course?
NIM Uttarkashi, HMI Darjeeling, JIM & WS Pahalgam, ABVIMAS Manali and NIMAS in Dirang make it to the list of best mountaineering institutes in India. NIM and HMI are the oldest institutes in India and hence most desired ones. NIMAS is a relatively new institute and if you apply here the waiting time will be less. ABVIMAS offers the same course for a shorter duration and because of that many aspirants apply there.
Click below for basic course schedules:
Nehru Institute of Mountaineering
Himalayan Mountaineering Institute Darjeeling
Course Fee:
The course fee at most of these institutes will be approximately Rs 14,000 to 18,500. It will be more for foreign students. You can email or call the institute for the information. The fee is subsidised for all and free for cadets who qualify for the course through NCC.
Medical examination
The trainees are required to go through a thorough medical examination before signing up for the course to minimise injuries during the training. If you're suffering from the following diseases, please refrain from applying for the course (as listed on JIMS website)
(a) Cardiovascular and respiratory diseases.
(b) History of pleurisy or asthma.
(c) Frequent attacks of pharyngitis or sinusitis.
(d) BP should not be more than 140 mm Hg Systolic and 90 mm Hg Diastolic.
(e) Chest expansion should be 5 cm or above.
(f) Students should not be suffering from osteoarthritis, sacrosciatic syndrome, in growing toenails, multiple corn, internal derangement of knee, inguinal hernia, varicose veins and recurrent dislocation of shoulder joints.
(g) Student should not be an old case of High Altitude Illness/ Cold injury.
You will also undergo a thorough medical checkup on reaching the institute. If you suffer from any injury or illness during the course, the institute can stop you from participating any further.
How to prepare?
HMI Drajeeling has come up with a great twelve week pre-course workout routine that can help you prepare for the basic mountaineering course in the best way possible. Click here for the link. However it's essential to know that fitness at sea level and fitness at high altitude are two different ballgames. Before you sign up for a course like this it would be helpful if you have adequate experience in high altitude.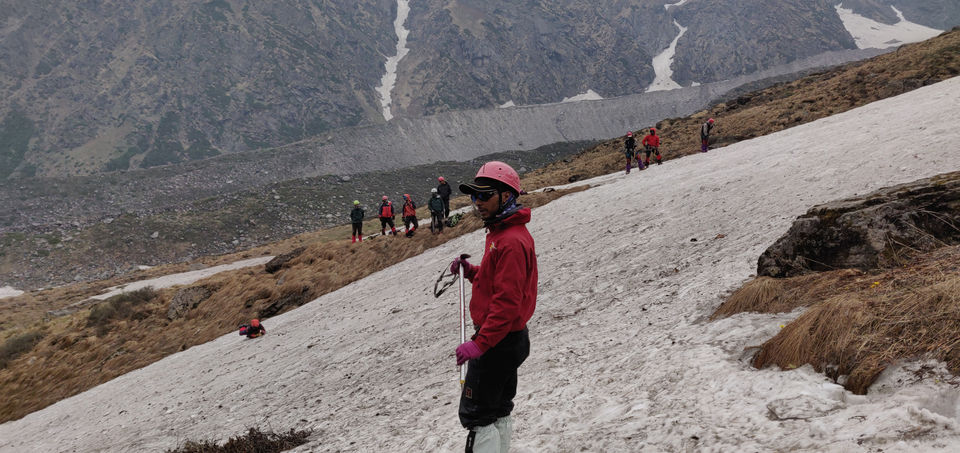 Language
Language can be an issue during your training. Trainees from all parts of India join along with some foreigners. Depending on the location of the institutes and the comfort of the instructors, the courses will be conducted either in English or Hindi. If you have trouble understanding either of these languages, please do get in touch with the authorities beforehand and get information about it. Sign up only if you're well-versed in the language that your course is going to be conducted in. Otherwise you can choose a different institute.
Why you want to do this?
For different individuals there can be different reasons to get enrolled in a course like this. If you wish to pursue mountaineering as a career then this is the first step. It's a great opportunity for hobbyists too. You can get job opportunities like trek leaders or outdoor educators. However, it's essential to learn more and pursue Advanced Mountaineering Course, Search and Rescue and Method of Instruction training if you wish to pursue a career in this field.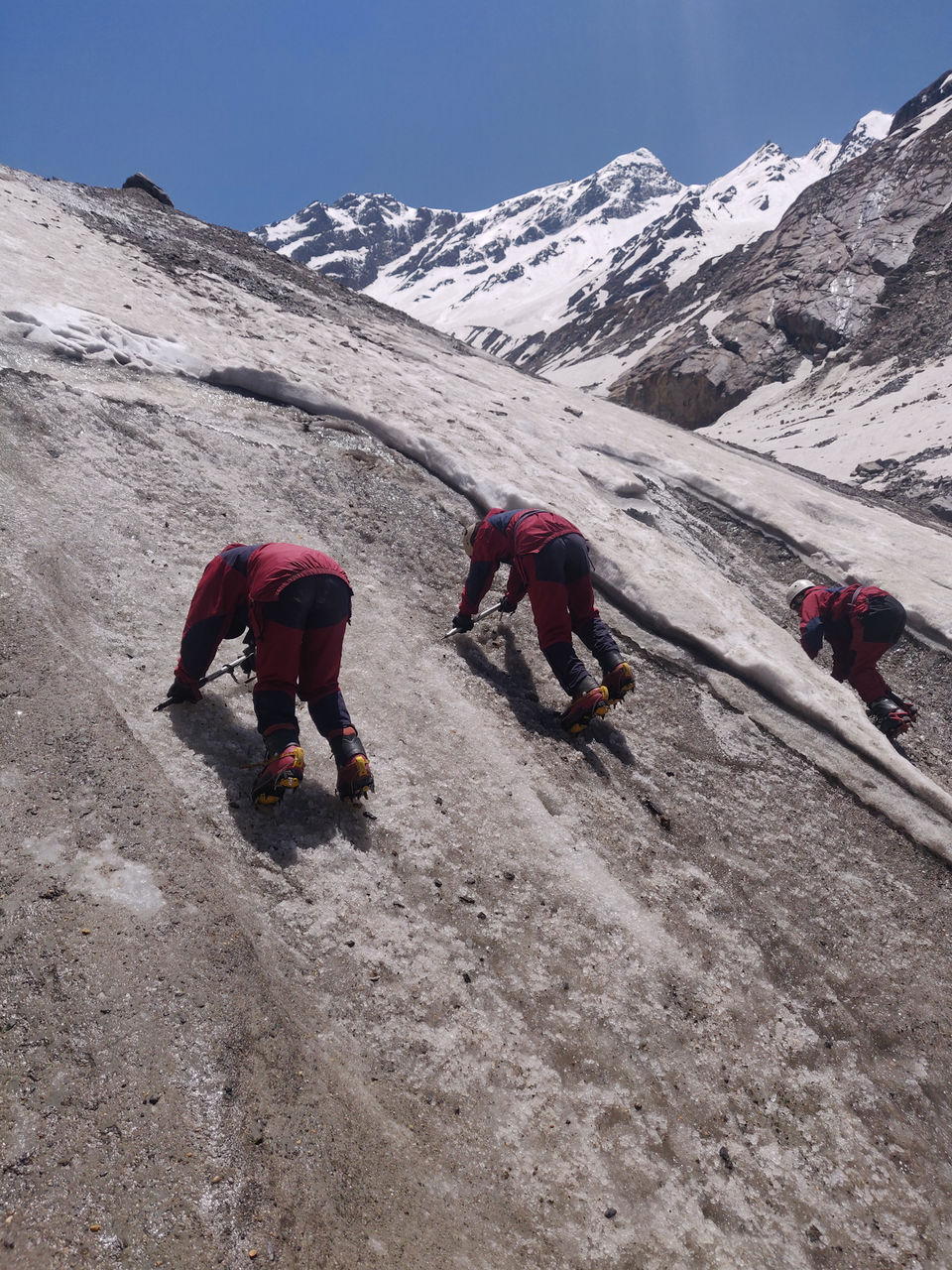 What do we learn during this course?
During my 28-day course at NIM, Uttarkshi, we were divided into ropes/groups and were assigned an instructor who was our teacher incharge during the course. This instructor also gives you a grade at the end of the course. During the training equal number of days were dedicated to learning rock craft, snow craft and ice craft. The course started off by introducing us to artificial wall climbing at the NIM campus and then proceeded to natural rock climbing at the Tekla Rock Climbing Area in Uttarkashi. It is important that you attend each course everyday since you're graded based on your performance each day. Missing the classes even for a few days due to any sort of sickness or injury might affect your grade.
As the course proceeded, we went on a trek to the Dokrani Bamak Glacier Base Camp where we learnt ice craft and snow craft during the remaining number of days. Everyday the schedule required us to hike to the training area and walk back to the basecamp. The training was not just about physical activities but we were also required to attend lectures on topics like mountain manners, first aid, flora and fauna, and rescue. At the end of the course there is also a written test.
During the course you are also assessed by your instructors on your general behavior with your coursemates, punctuality and dedication towards learning. The day starts each day at 4am with a loud alarm and ends at 9pm. Most of your time is spent with your coursemates and any disagreement and argument with your peers is not seen in a good light. You're required to maintain quite a zen mode throughout these 28 days.
At the end of the course there's a height gain trek to Macha Dhar at 15200 feet. Each rope is given limited time to complete this task and reach the set altitude. Your course is considered complete only if you have completed this final height gain activity. You can proceed ahead to Advance Mountaineering Course only if you score an A grade in BMC.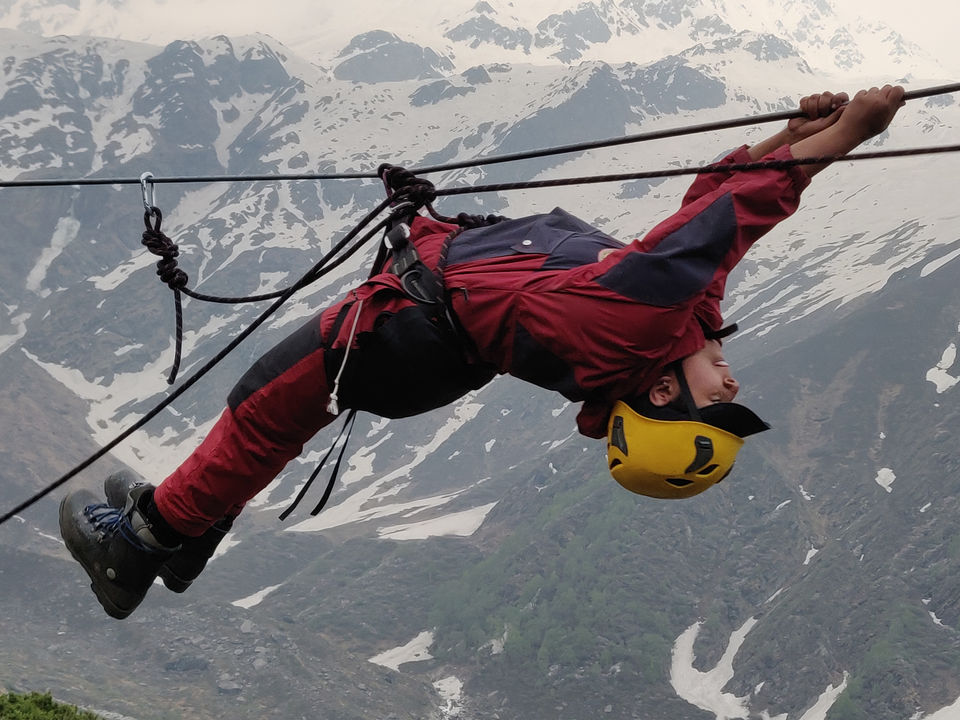 Can I call myself a mountaineer after BMC?
You can but don't! Grade A from premium mountaineering institute sure does qualify you to call yourself a mountaineer but if you talk to any experienced mountaineers they will stop you from using this term loosely. You need to climb enough mountains to call yourself a mountaineer. Basic course is just the first step in this long journey.
Think I missed out on something about the basic mountaineering course? Tell me about it in the comments below. Or write about it here on Tripoto and earn Tripoto Credits!
Find like-minded explorers, learn from expert travellers or become one yourself and help others on Tripoto's Travel Forum!
Frequent Searches Leading To This Page:-
basic mountaineering course, basic mountaineering course arunachal pradesh, basic mountaineering course age limit, benefits of basic mountaineering course