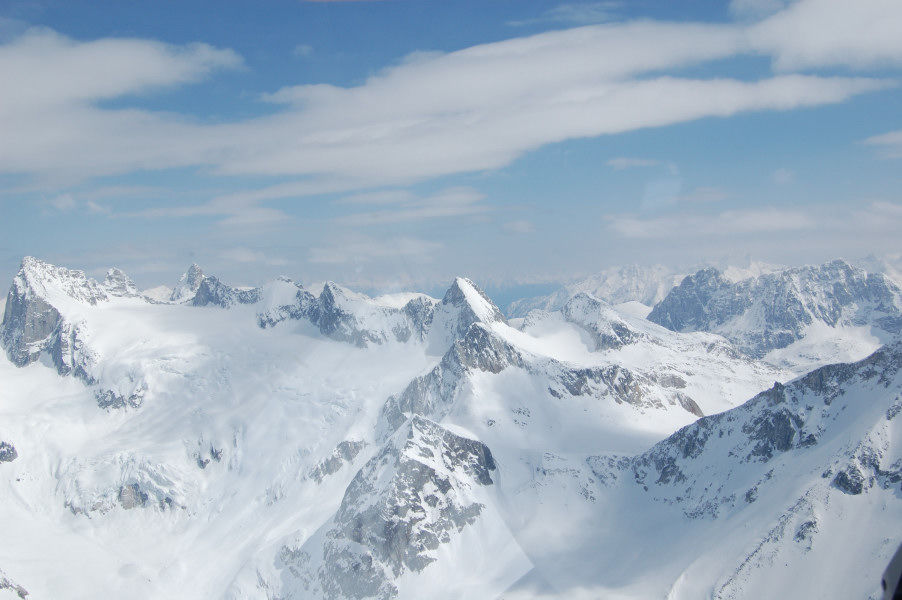 Mountaineering, a sport where you climb not only to conquer the mountains, but also to conquer your fears, yourself and discover inner strength. If you have a dream to be on the top of the world, an ambition to climb multiple peaks, then the first step towards it would be to enrol yourself in a mountaineering course.
Basic and Advance Mountaineering Course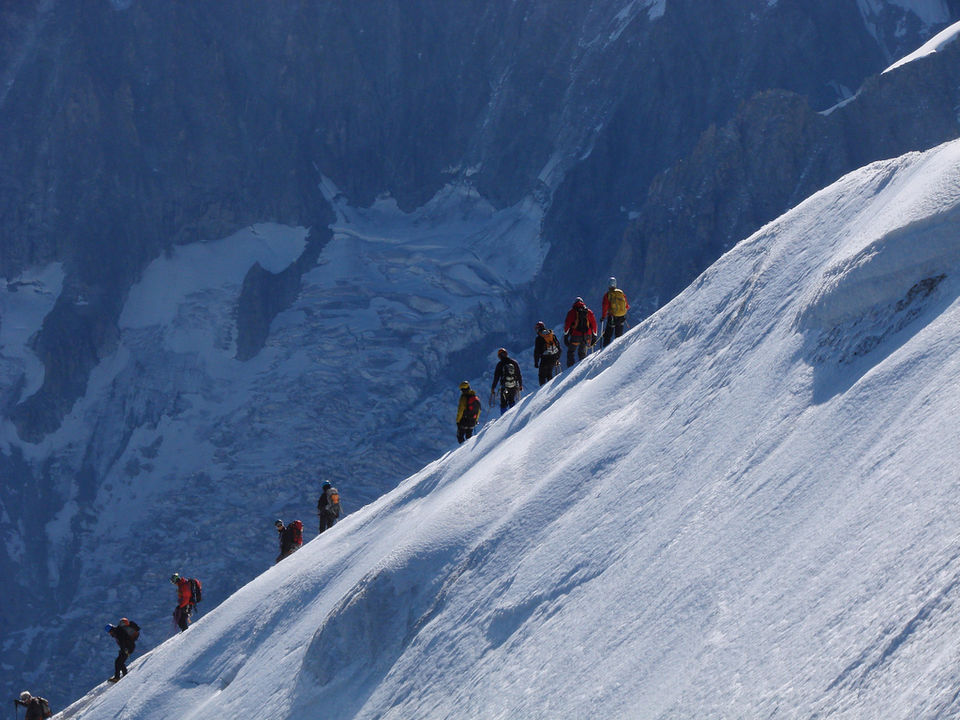 Both the Basic and the Advance Mountaineering Course are the best you could take up to give yourself a break and escape to develop a skill. The mountaineering courses in India are physically demanding so in order to enjoy the course ensure that you are physically fit before joining.
Both the courses (Basic and Advance) are for a duration of 28 days and have a course fee of Rs 7,750 for Indian citizens, which includes food, accommodation and transport during the course. The institutes also provide all the technical equipment necessary for all kinds of mountaineering courses in India.
The Basic Course teaches you the basics of mountaineering, including the key skills that are required by a mountaineer. While the Advance Course will help you develop skill needed to lead an expedition, it will train you to plan an expedition and further motivate you to take up a Search and Rescue Course and a Method Of Instruction Course.
A Sneak Peak Into The Course
The courses are challenging, but will give you the skills you will need to summit peaks. During the first two days of these courses, they brief you about the programme and the history of the institute you have chosen. They also conduct basic medical tests and issue equipment to the cadets.
Phase 1- Rock Craft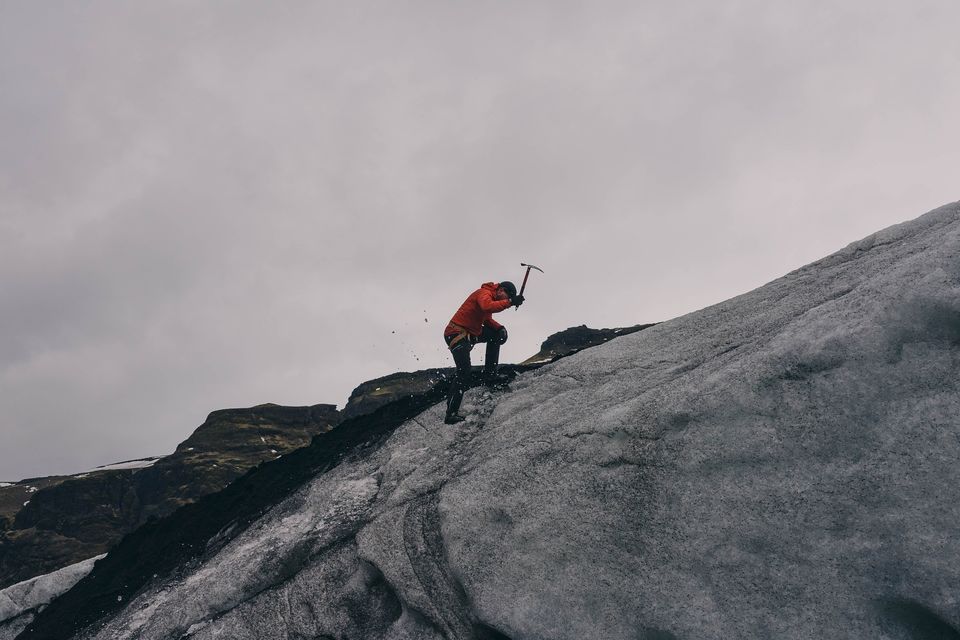 The initial few days of all mountaineering courses in India comprise physical training and learning rock craft techniques, which include artificial and natural rock climbing, jumaring (ascending technique) and various types of rappelling (descending technique). NIMs (National Institute of Mountaineering) across India have one of the best training areas for rock craft for both natural and artificial rock climbing.
Phase 2- The Trek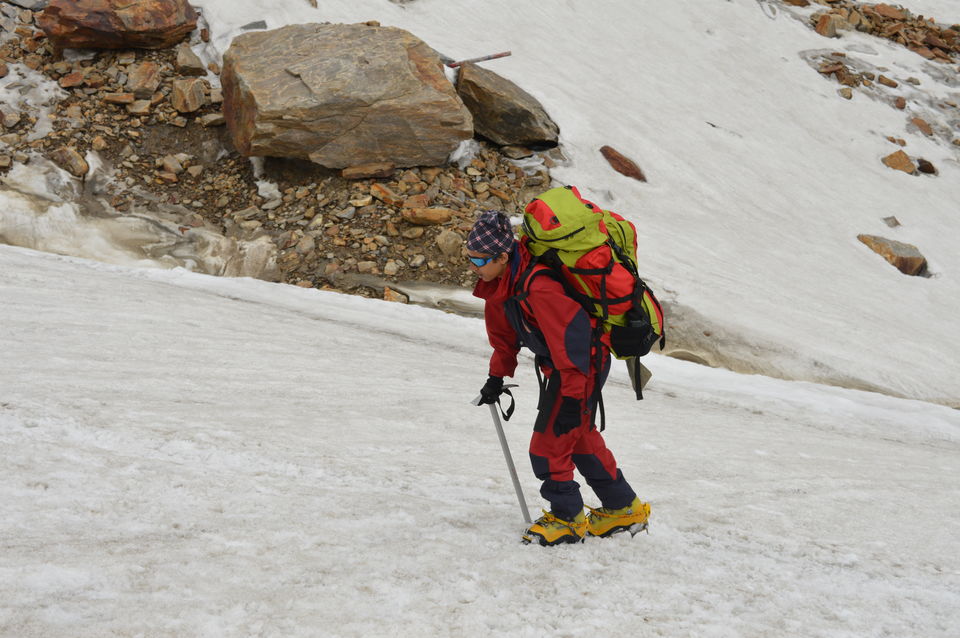 After around 5 days of rock craft, the journey from the institute to the base camp begins with a load of around 20kg, and a smile on your face. You will get an opportunity to trek through jungles, meadows, passes. You will find the trek from the starting point till the base camp to be beautifully exhausting. The base camps for all mountaineering courses in India are located at an altitude of more than 11,000 ft. You will wake up to beautiful snow-covered mountains around you.
Phase 3- Ice And Snow Craft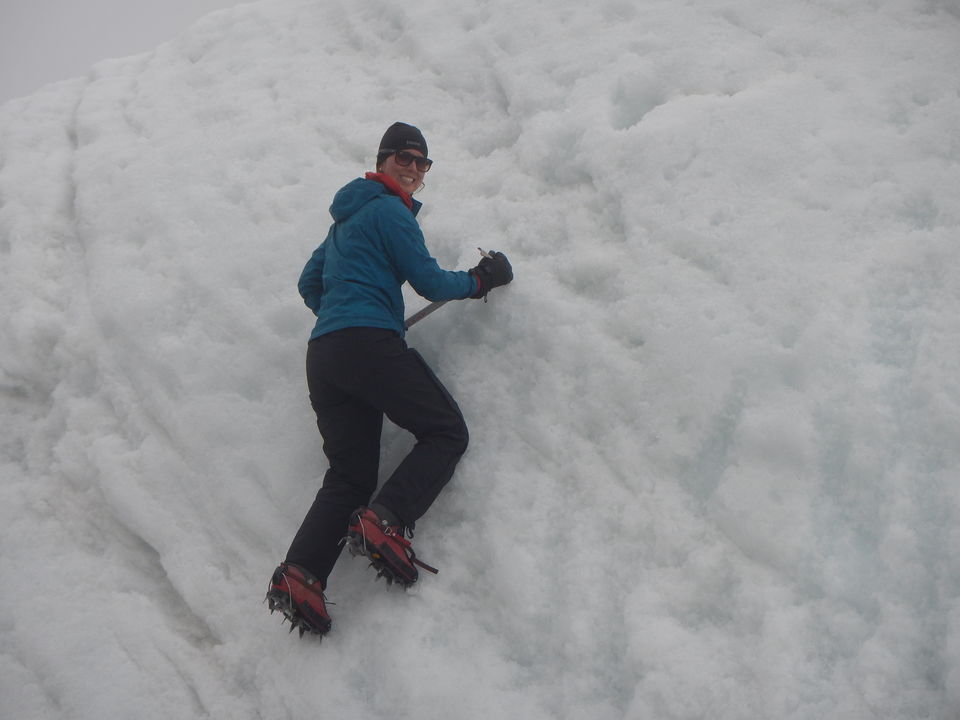 The next few days are spent training on the glacier where ice and snow craft skills are developed and you even get multiple opportunities to practice these skills. Due to the change in climatic conditions, the glaciers have receded, but the training area of HMI (Himalayan Mountaineering Institute) has plenty of ice walls where ice craft can be practised and mastered.
Phase 4- Height Gain & Being A Mountaineer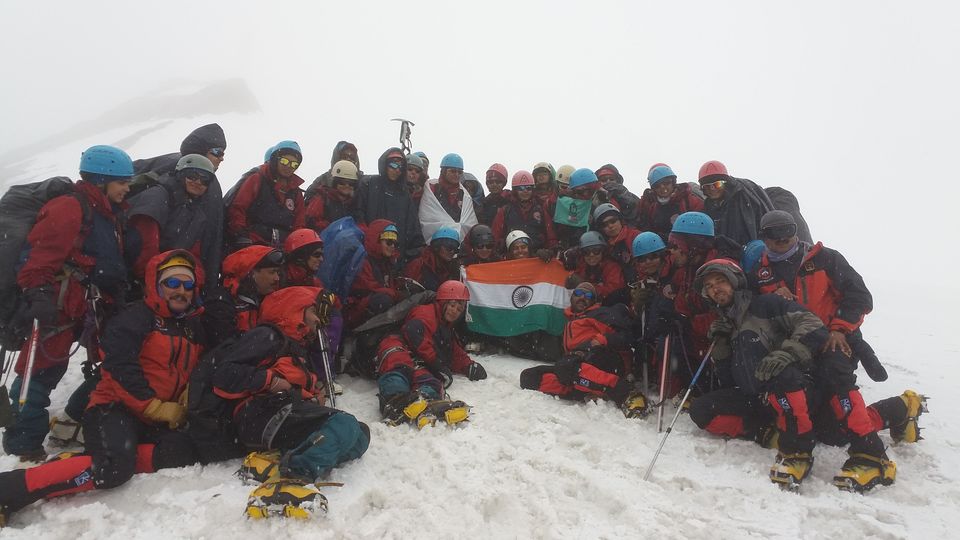 Once the training on the glacier is over, the instructors take the course for a height gain, which can be a peak near the base camp. At the end of the course you will get an opportunity to summit a peak, stand proud with the national flag in your hand and a beautiful backdrop for the perfect picture. A picture that will inspire and motivate you to take mountaineering seriously and climb multiple peaks. Once the training gets over you are back to the institute and graduated as mountaineers.
Is It Worth It?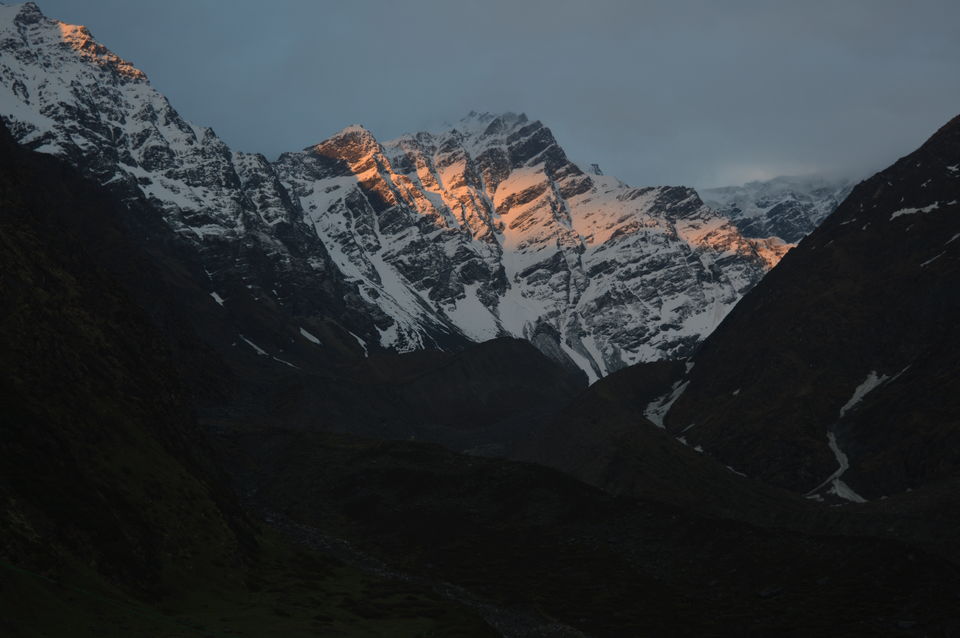 If you love the mountains, I would highly recommend you to take up any one of the mountaineering courses in India. The course will help you gain the key skills required to go on an expedition. It will give you an understanding of the life, challenges and perks of being a mountaineer. Above all, you will be a different person after the course. The course will give you an opportunity to be with nature, be in a world without mobile network and give a chance to rediscover yourself. The course also brings out the human in you, gives you the choice to be humble, to show values of grit, responsibility and trust. Climbing from a peak to another is a game of the mind as it requires 30% physical strength and 70% mental strength.
Mountaineering Institutes In India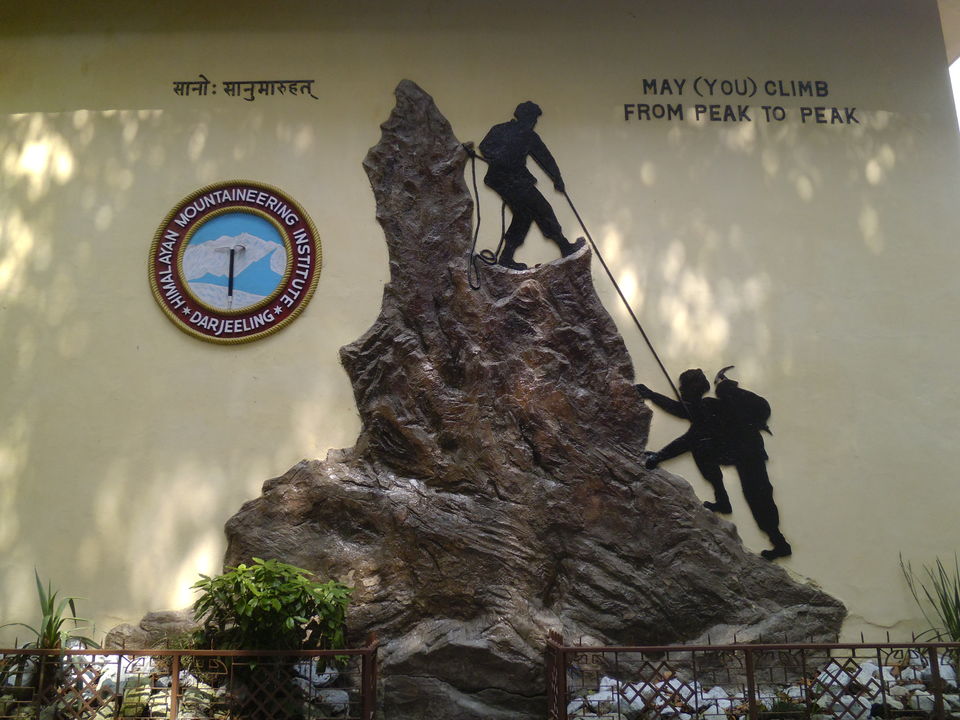 There are several institutes where you can be certified for a basic and an advance mountaineering course in India. Anyone who has turned 18 or is yet to turn 40, and loves being in the mountains can go and take up a mountaineering course.
The Himalayan Mountaineering Institute is located in Darjeeling, West Bengal. You will be given a warm welcome by wolves, foxes, yaks and birds as the institute is located inside the Padmaja Naidu Zoological Park. Along with other courses, HMI offers both basic and advance mountaineering courses, you can apply and get further details from here.
The Nehru Institute of Mountaineering (NIM) is located in Uttarkashi, Uttrakhand. It is very well known for imparting technical knowledge in mountaineering. Similar to HMI, NIM also offers various courses along with a basic and advance mountaineering course. You can apply and get further details about the course from here.
HMI and NIM are highly recommended and are run by the Ministry of Defense. Apart from these there are other institutes such as Indian Mountaineering Foundation, Delhi; Institute of Mountaineering & Allied Sports, Manali; Gen Themayya National Institute of Adventure Sports, Bangalore; Jawahar Institute of Mountaineering & Water Sports, Batote (J&K), Dharamsala (HP); Sonam Gyatso Mountaineering Institute, Gangtok.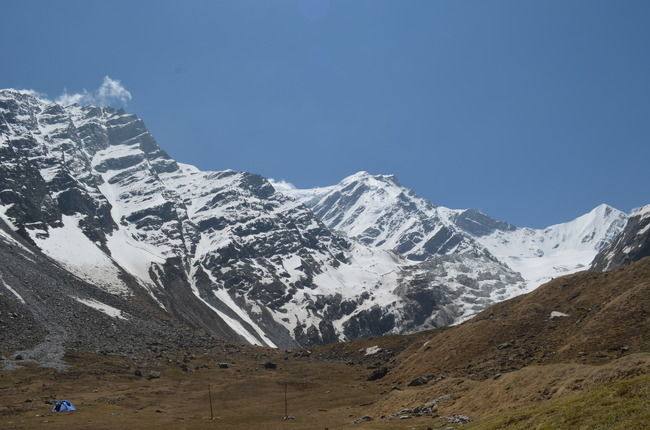 Need a break? Go ahead and enrol for mountaineering courses in India; be a mountaineer not to prove it to the world, but to learn skills and be on various peaks, see the world from different angles, see the sunsets and the sunrise that no one has ever seen, and to get rewarded by nature for the hard work you put in every day. I am not saying that the course is going to be easy. All I am saying is it's going to be worth the try.